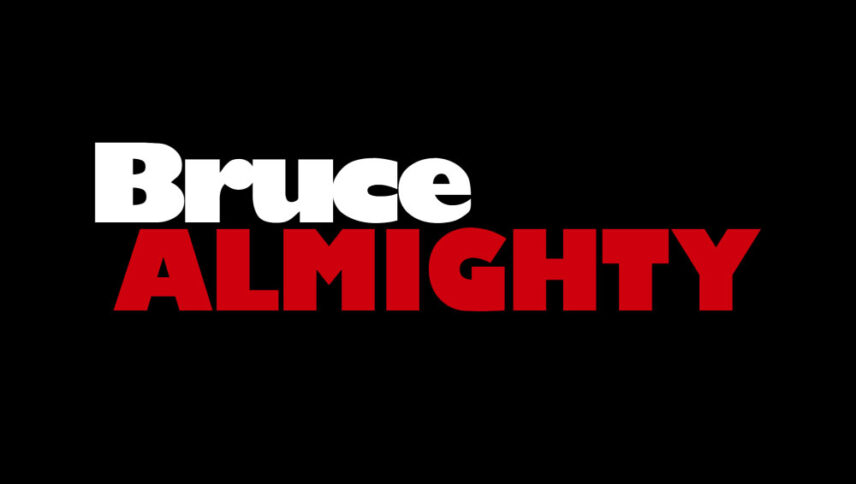 What font is used in the Bruce Almighty logo?
"Gill Sans UltraBold" is the font used in the Bruce Almighty logo. This font is designed by Eric Gill and published by Monotype. You can purchase this font from the link below.
If you do not want to buy this font, we have also provided a free and alternative font that is very similar to the original font.
You can use this font in your personal projects. Download and enjoy this font from the link below.
About Bruce Almighty
Bruce Almighty is a fantasy comedy movie. The film is directed by Tom Shadyac and its screenplay is written by Steve Koren, Mark O'Keefe and Steve Oedekerk. Bruce Almighty stars Jim Carrey as Bruce Nolan, who is a TV reporter complaining to God (Morgan Freeman) that he is not doing his job flawlessly.
This down-on-his-luck TV reporter is offered to try being God himself for one week. Jennifer Aniston, Lisa Ann Walter, Philip Baker Hall, and Steve Carell are among the other stars of this film. This film is the third collaboration between Shadyac and Carrey.
Bruce Almighty was released on May 23, 2003, in America and it received mixed reviews from the critics. The film grossed $85.9 million in the opening weekend and it was a box office success grossing a total of $484 million worldwide. This film was one of the highest-grossing films in 2003.
Bruce Almighty holds an approval rating of 49% on Rotten Tomatoes and it is scored 46 out of 100 on Metacritic. The movie was nominated for different awards and it won a few such as ASCAP Film and Television Music Award. A spin-off sequel was released in 2007 and it was focused on Carell's character but it was a critical and commercial failure.