40+ Best Free and Premium Carnival Fonts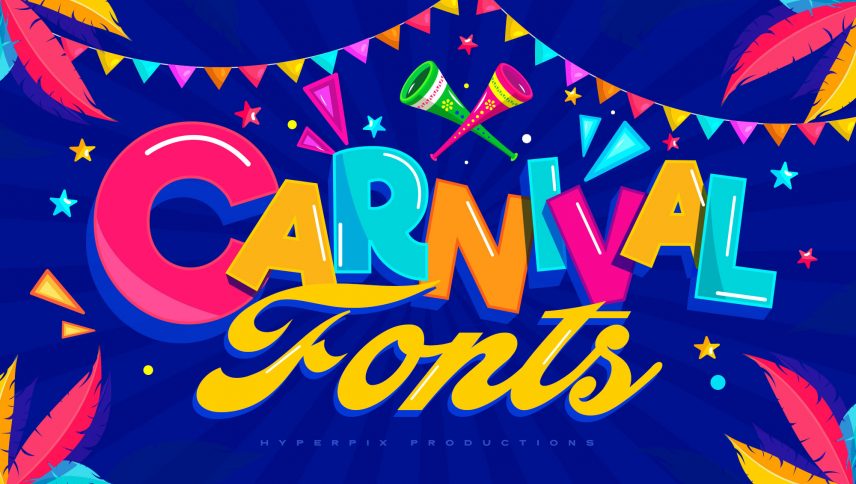 When you have a postcard to design colorfully or a book cover that's supposed to reveal hints of the mystery hidden within playfully, nothing can fix you up like carnival fonts. At some point, it doesn't matter what you're working on. Just leave it to carnival fonts, and they deliver a pleasant retro charm in a fun lovely fashion.
Those quirky letterforms are best for telling a fancy story while communicating doses of spookiness along the way. Their magical concept is hard to miss, blending the sweet flavor of enchantments with eccentric outlines. Sure enough, the final work does the trick for store signs, ads, websites, and more.
Best Carnival Fonts
Want to see a magic trick? How about skipping ahead a few hours of web search straight to the part where you've gathered yourself an entire collection of the finest free and premium carnival fonts. For more, see also these stunning circus fonts.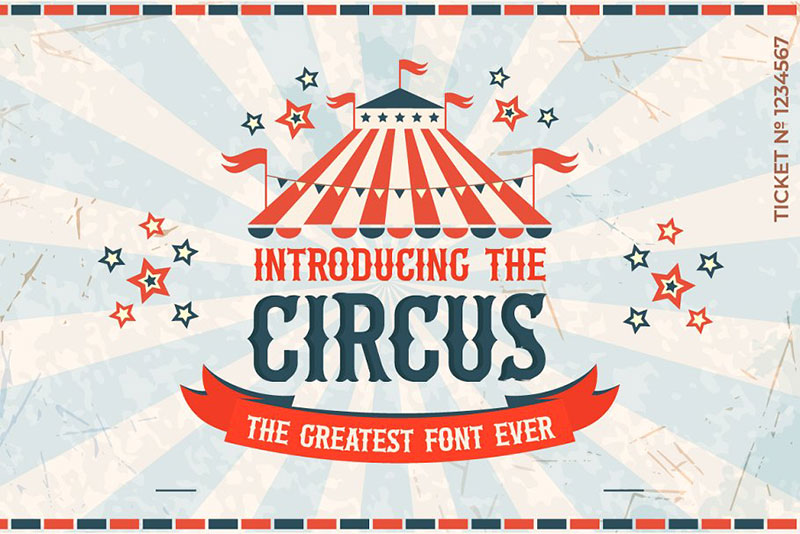 The Circus font with its carnival-style is fascinating and can be used for many purposes. The design of Mardi Gras flyers, circuses, and carnivals are among the most popular designs used in celebrations.
Price: Premium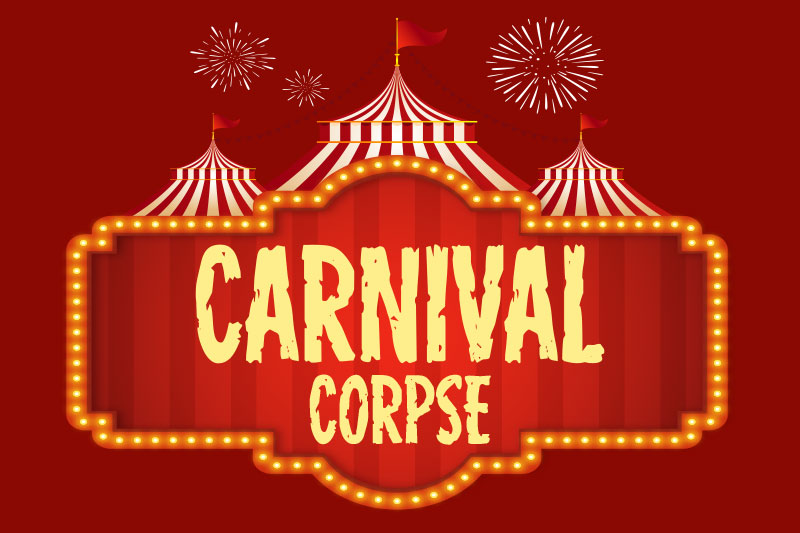 Carnival Corpse is a great carnival font because it has a lot of variety and about 20 different styles in its package, and it has a rough texture. These features are perfect for choosing holiday design projects and scary posters.
Price: Free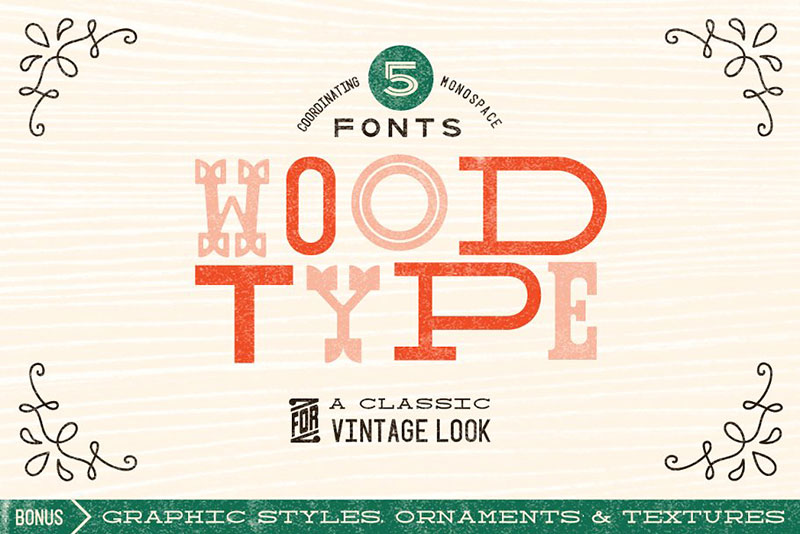 Wood Type Font Collection is one of the old fashion fonts you must have seen in many Mexican diners and coffee shops. This font is great for custom costumes for celebrations and carnivals in different cities.
Price: Premium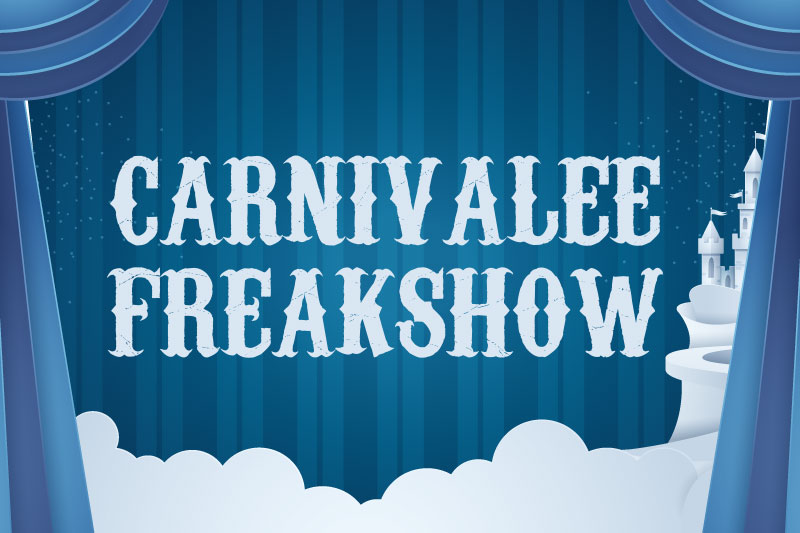 Carnivalee Freakshow font was designed by Christopher Hansen. I like the way this font is designed because it is a combination of epic and circus-style. What do you think? Would you like to use it in the next project?
Price: Free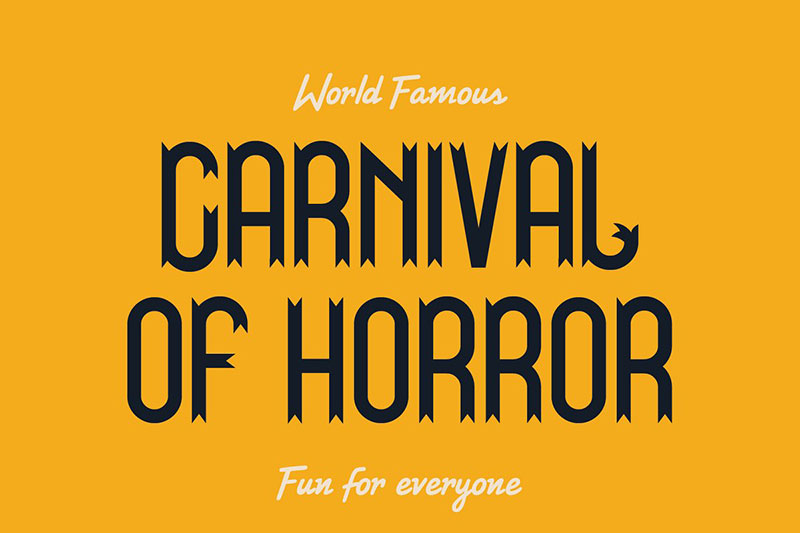 Carnival Unique Display Typeface The vibe font really has a carnival font. Letters with sharp edges similar to carnival costumes are a great idea for poster design, flyers, and many holiday themes.
Price: Premium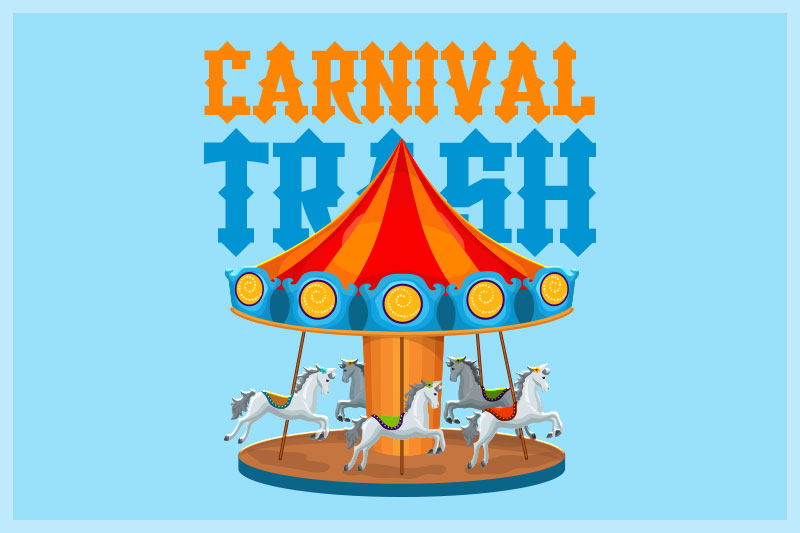 Carnival Trash font has spears that can be seen in the realm of kings or custom stores. This font is suitable for designing epic hero carnivals.
Price: Free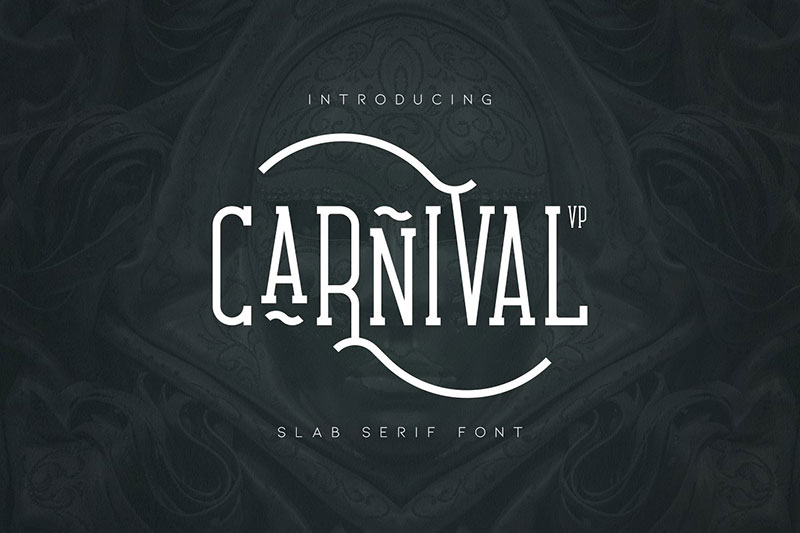 Carnival VP Slab Latin Cyrillic font Although in the carnival font collection, it has a simple and retro style. This font can be used for nostalgic celebrations with retro themes on the street or at school.
Price: Premium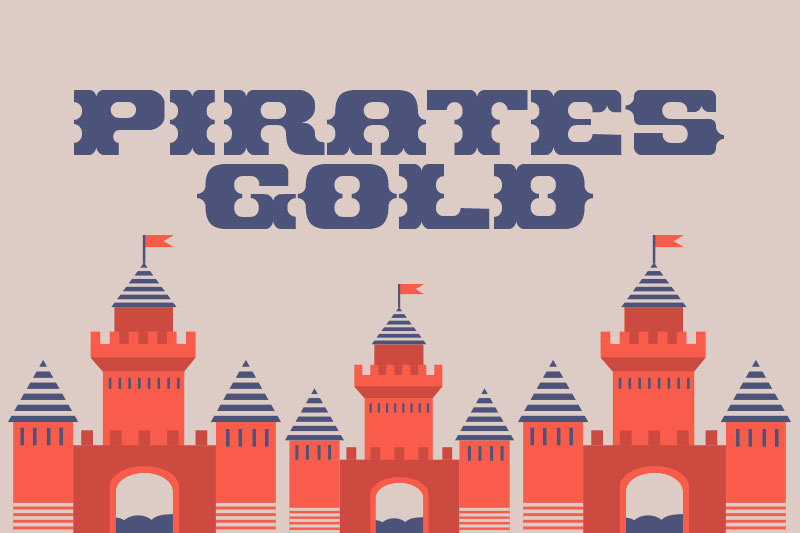 Pirates Gold font is similar to the treasure conquered by Captain Jack Spiro. This font looks good for large dimensions despite more than 100 characters and solid letters.
Price: Free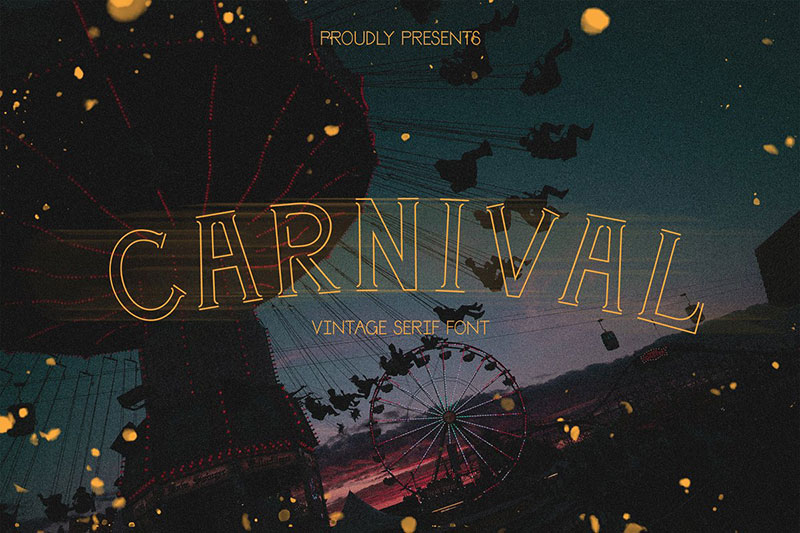 Carnival, a vintage serif Font, is one of the joyful designs that every carnival needs. Design amusement and circus logos with this flyer font and celebration cards and create a beautiful day.
Price: Premium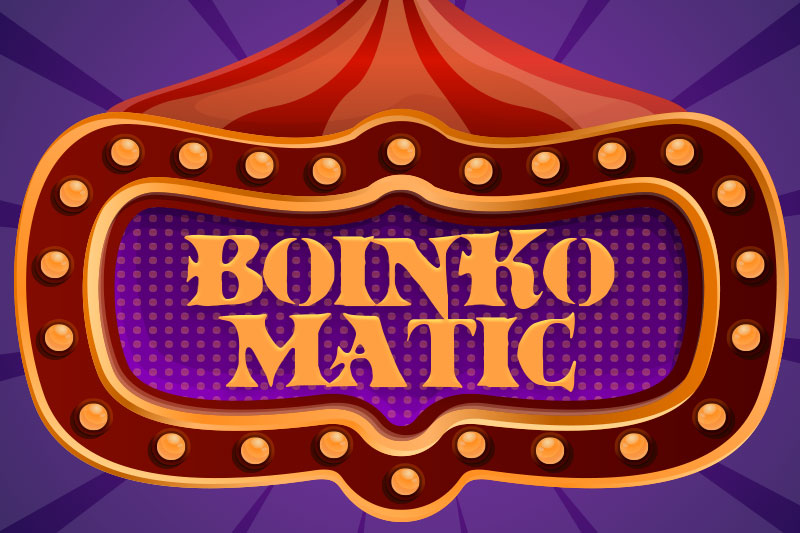 BoinkoMatic font conveys a sense of energy and vitality. Strokes are faded, and with this concept, it is great in mysterious backgrounds, carnival themes, and costume advertising.
Price: Free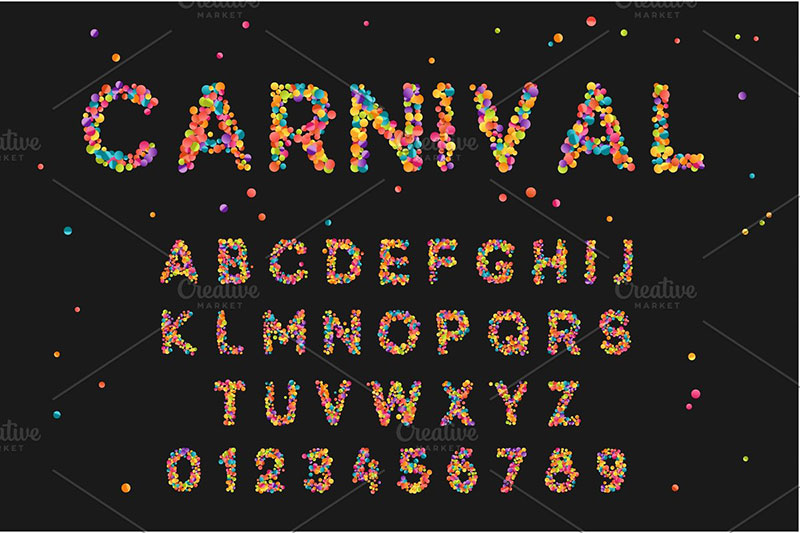 Confetti is always a sign of joy and good fortune. This font shines your flyer and poster with countless colorful confetti.
Price: Premium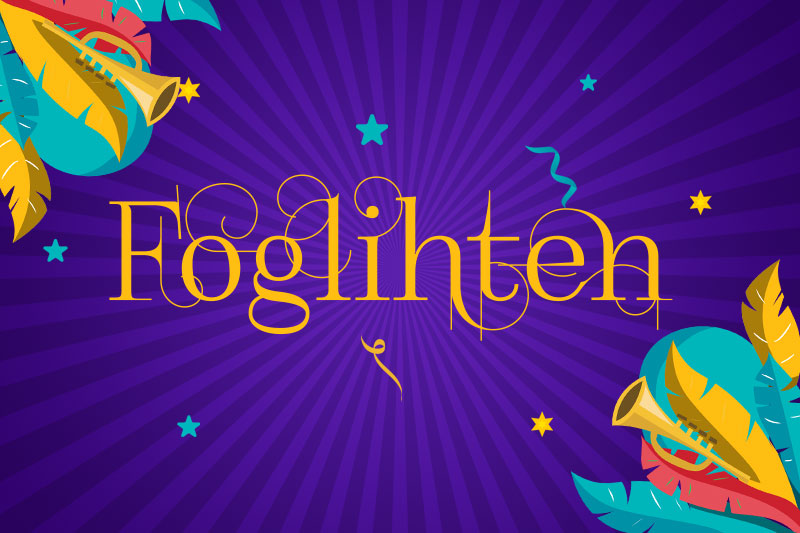 Omdin is the right place to design logos, flyers, and posters that need a decorative font similar to this font. This font is great for designing and completing your project with more than 600 characters.
Price: Free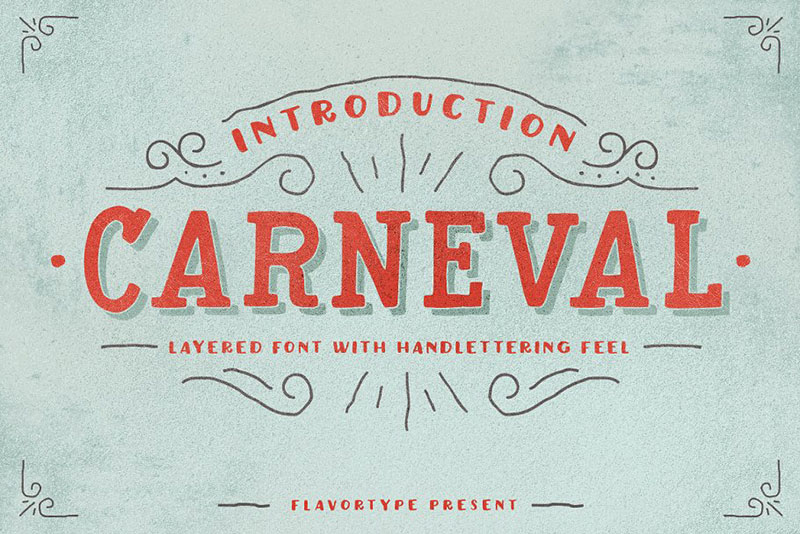 Carnival Extra has vintage style fonts and hand-letter. This font has played an important role in many carnival posters. We suggest this collection, which has four styles: normal, dot regular, shadow, bold regular.
Price: Premium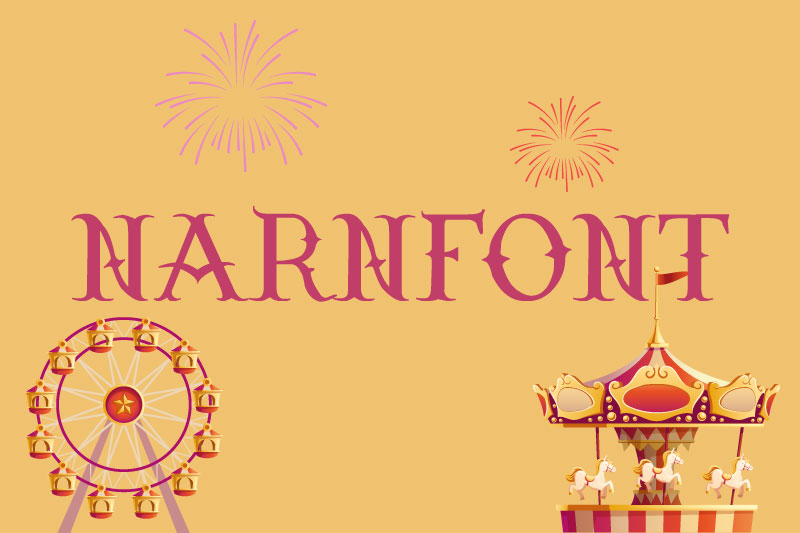 Narnfont is a font designed by. Sharp lines and, of course, Van have created a great combination that looks like a clown in the circus. Whether your happy designs are a carnival flyer or a Halloween poster, this font will help you.
Price: Free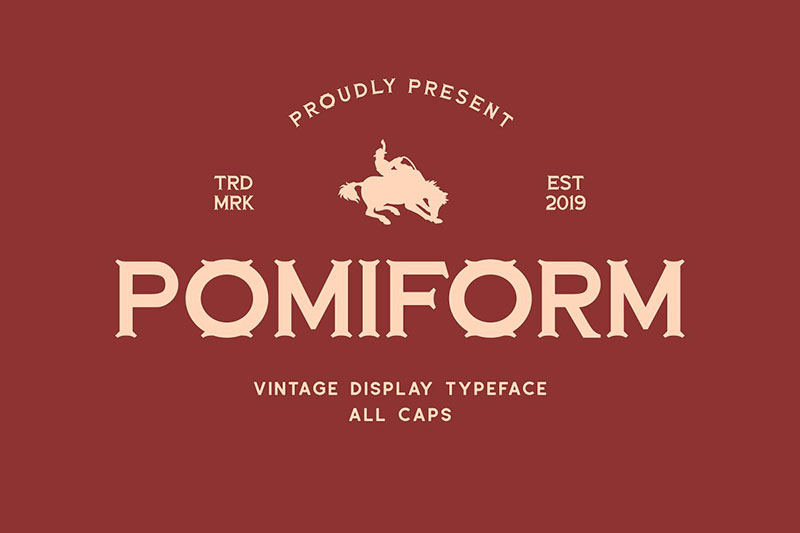 Pomiform – Vintage Display Typeface is a classic and Western font. Each character, like a cowboy hat, has a smooth curvature. As a result, in addition to carnivals in equestrian competitions, circuses are used in this font.
Price: Premium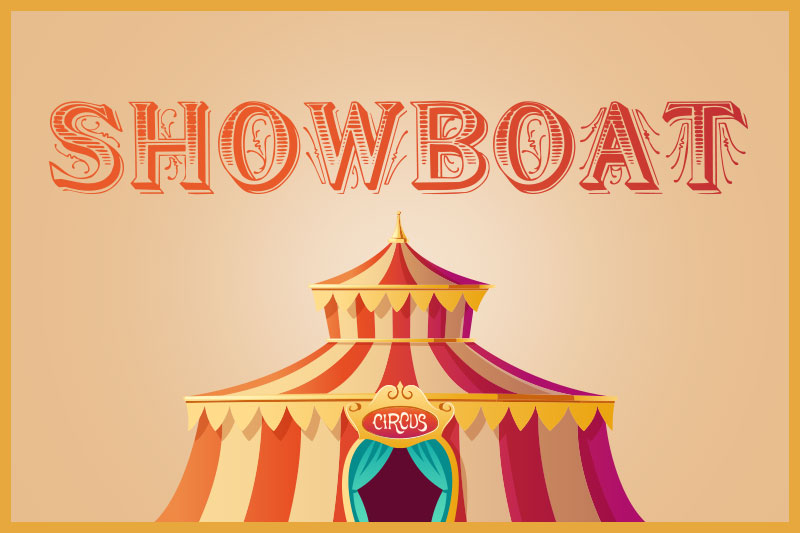 Showboat is a decorative font with lines and shadows that takes time to design from scratch. With this font, you can go through all the steps of character design and use it for carnival flyers or celebration greeting cards.
Price: Free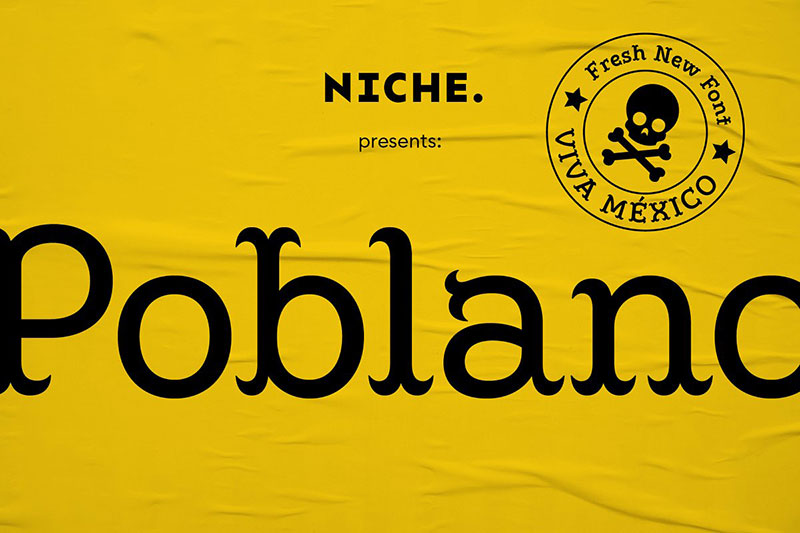 Poblano Font is one of the nostalgic fonts of the 1800s. This font with characters that look like clown hats is one of the most used elements for designing Mardi Gras and Carnival flyers.
Price: Premium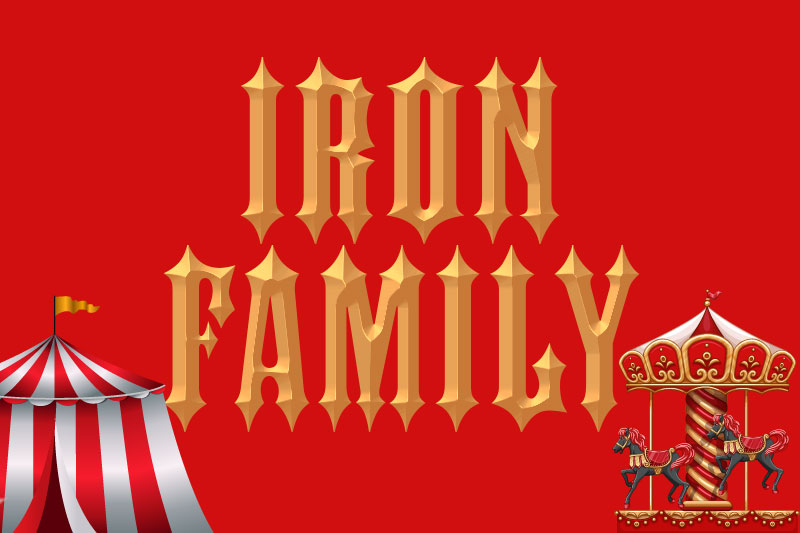 IRON FAMILY Font was designed by The Fontry. Each character is in the form of sharp lines and spears. This font has a Gothic style. In addition to being used in carnival designs, tattooing is a great name.
Price: Free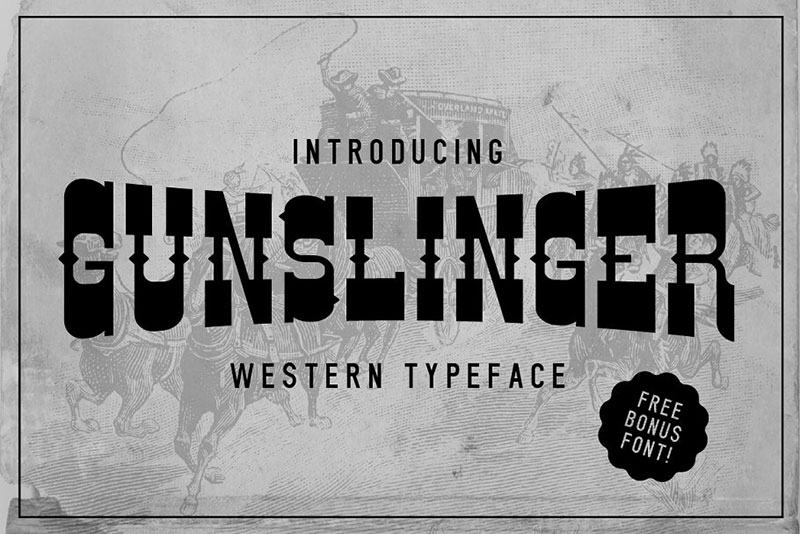 Gunslinger Western Typeface has a gangster-style font and has two different styles, regular and spure. With this font, you can design competitions, logos of Mexican restaurants, and many celebrations.
Price: Premium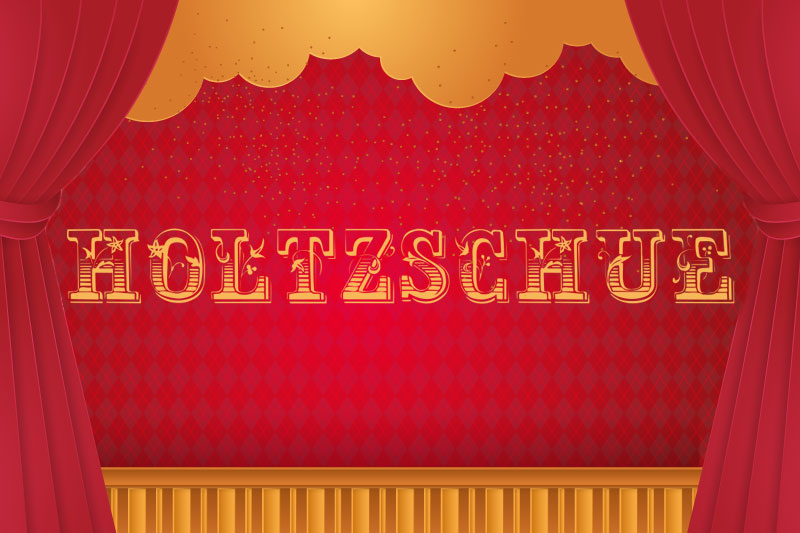 Holtzschue Font was created by David Rakowski. This font is a combination of shadow, star, and floral lines. With this great combination, you can decorate beautiful carnival designs according to your audience and customers' tastes.
Price: Free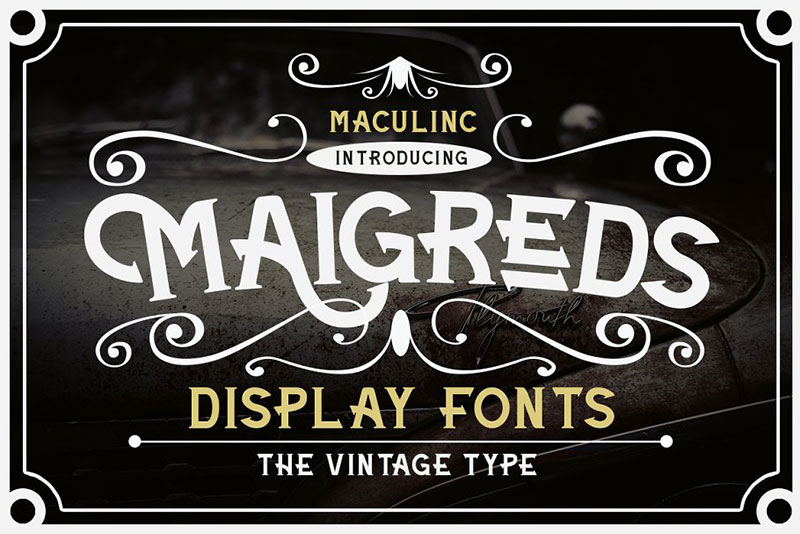 Maigreds Display font can be one of the best for you despite its swashes and vintage lines. You can buy it for logo design, holiday themes, Mexican clothing stores.
Price: Premium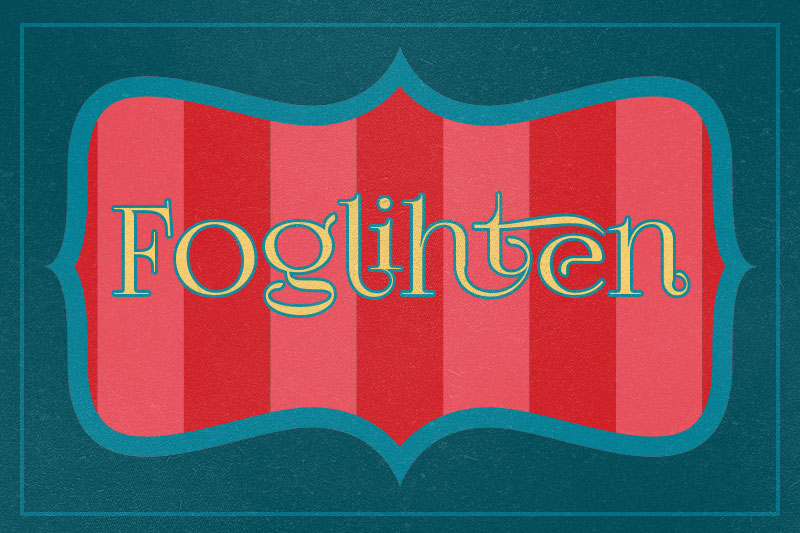 FoglihtenNo07 is one of the fonts we recommend to use in advertising and preparing flyers. This collection is very wide and accommodates more than 1500 characters, which will definitely be the best for your design projects with this variety.
Price: Free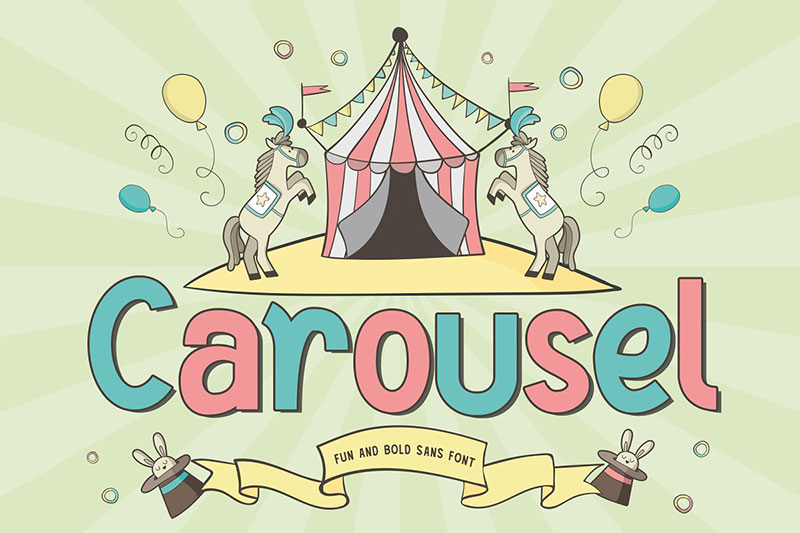 Carousel font has fancy and playful letters. This font is suitable for various circus logos and carnival advertisements due to its energy, especially if it is used with cheerful colors.
Price: Premium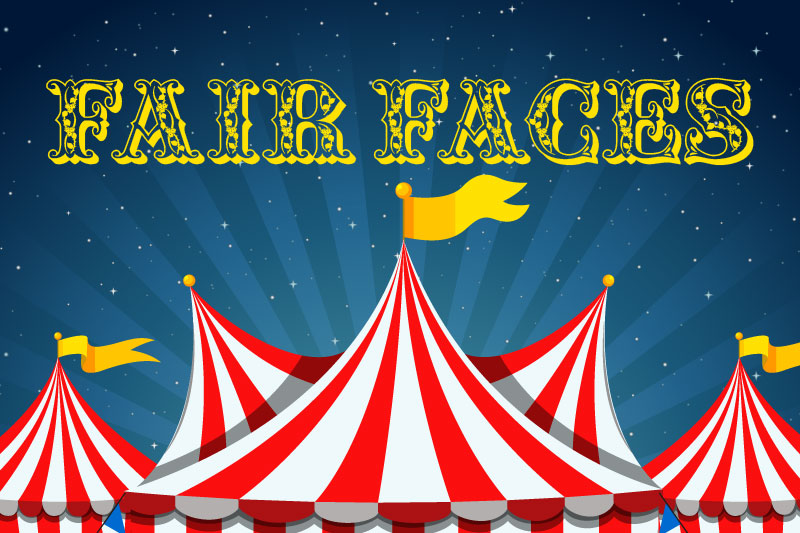 Fair Faces Font was designed by Jester Font Studio. Characters with different designs are decorated and engraved in 5 beautiful styles. This beautiful design is suitable for many holiday themes, wedding invitation cards, flyers.
Price: Free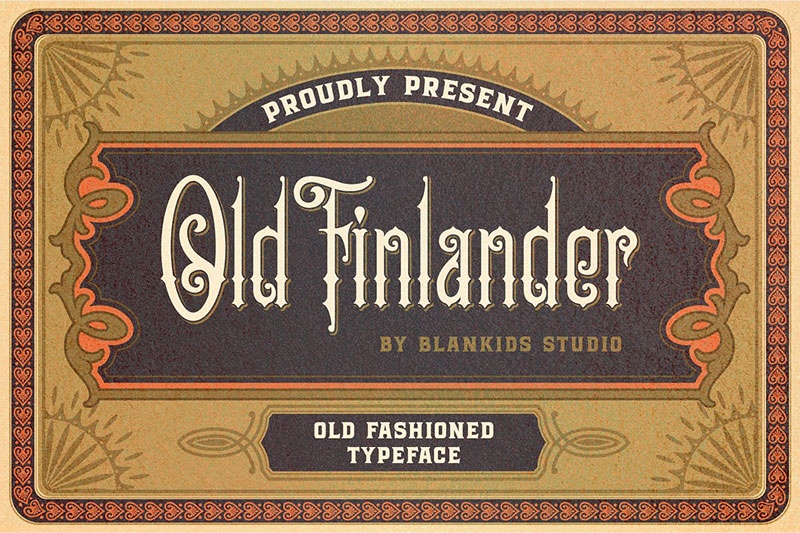 Old Finlander is a decorative font within retro lines. You can prepare many carnival designs, classic invitation cards, brand logos, and magical themes with this font.
Price: Premium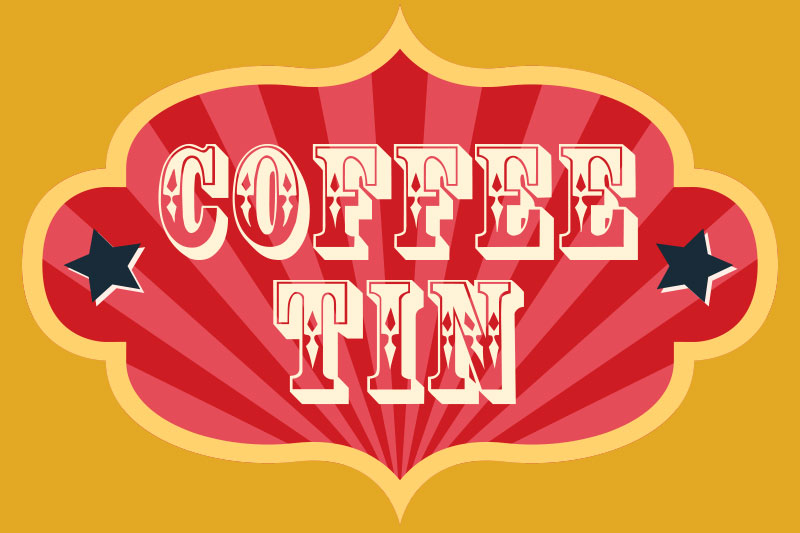 Coffee Tin font has a different design so that half of the characters are light and the other half is dark, and the design inside the characters is symmetrical. We recommend use in casino designs and packaging.
Price: Free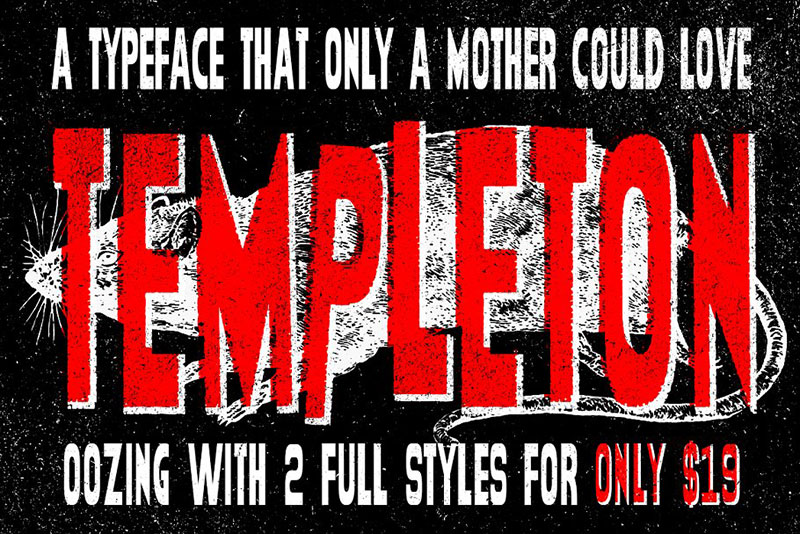 Templeton font with a rough texture and, of course, a little scary is the combination of light colors on a dark background that multiplies fear and panic. This font looks great for distressing themes, horror movie posters.
Price: Premium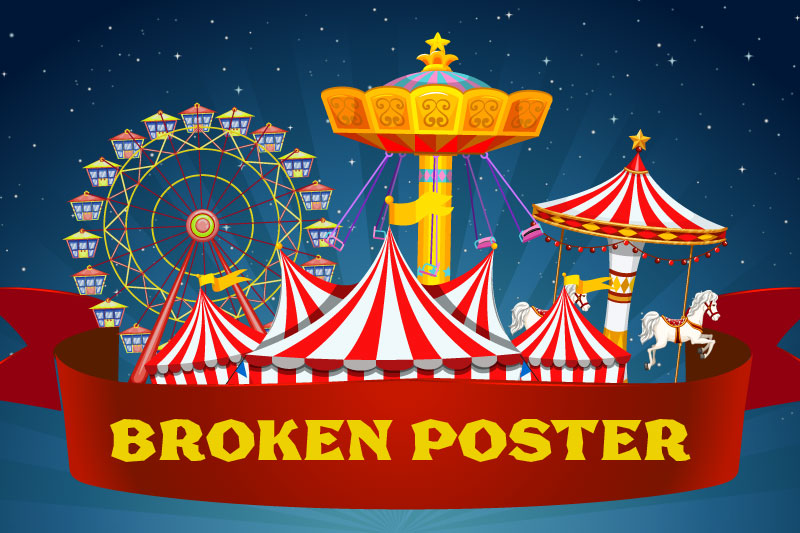 Broken Poster As the name implies the letters of the alphabet look like scraps of paper. This font has ten different styles that, despite this variety you can easily draw many of your carnival designs.
Price: Free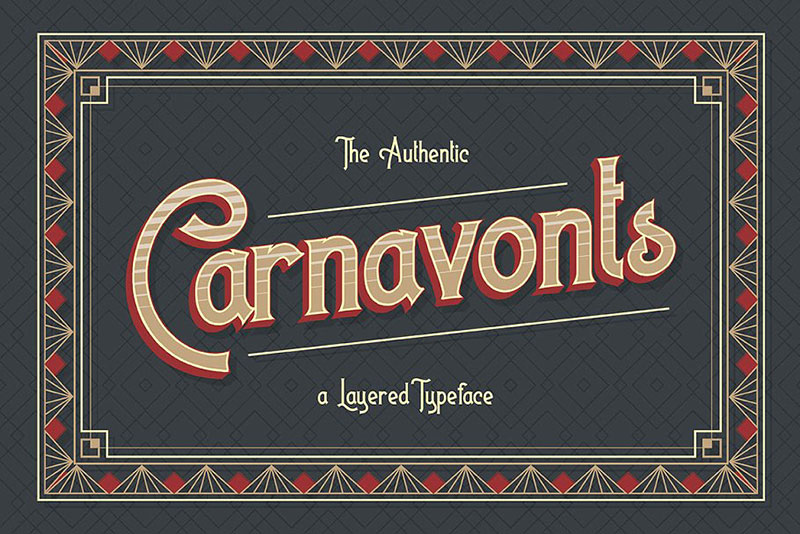 Carnavonts font is one of the most popular nostalgias in the '80s and '90s. This font is suitable for festive themes, beverage brand advertisements, labels. After purchase, you can try four styles of this collection.
Price: Premium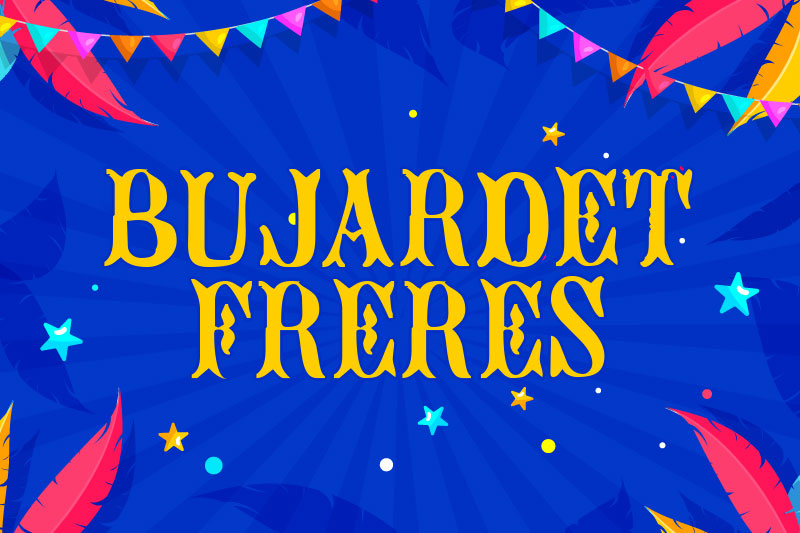 Bujardet Freres is a font inspired by the woods and leaves of trees in the cold winter. With this font, you can use it in the logos of wooden shops, carnivals, children's fantasy themes.
Price: Free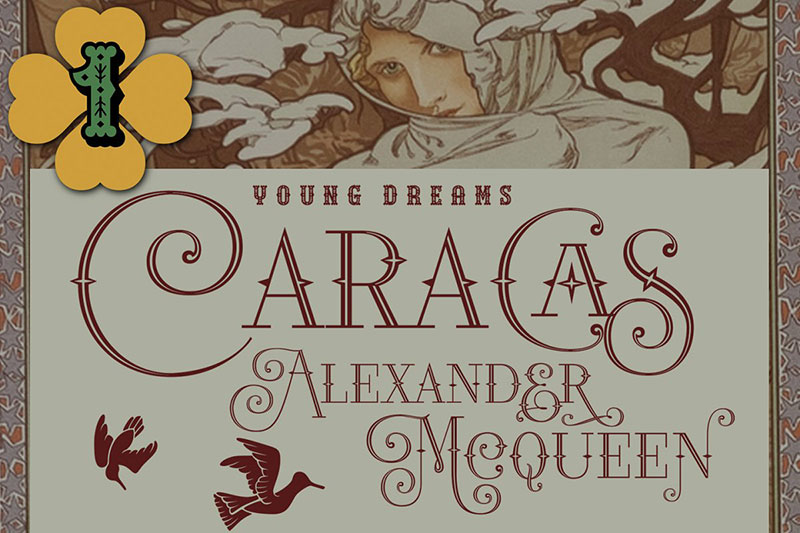 RAPSODIA Font family consists of 5 different fonts from one family. This font has swashes and Roman style suitable for many ads, including circuses, poker cards, and mysterious themes.
Price: Premium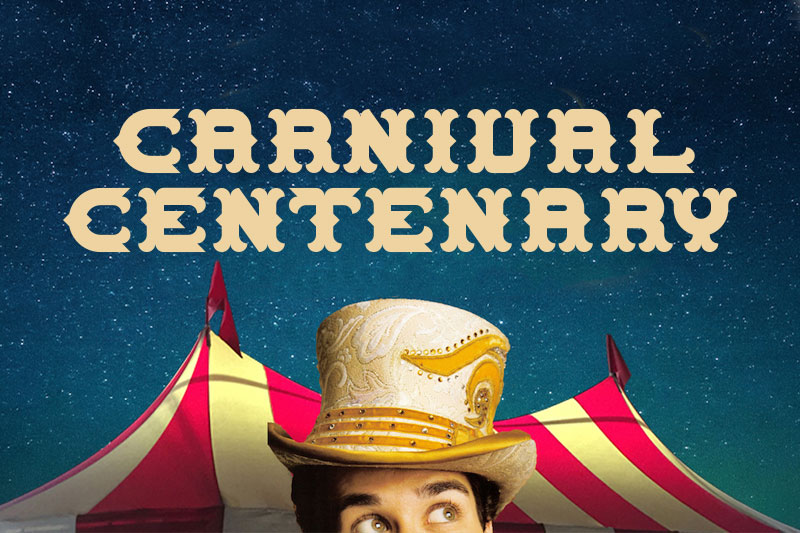 Carnival Centenary is one of the bold and super fun fonts. Place this font in large dimensions, for example, in circuses or carnivals, and use happy colors. Rest assured, it will not be hidden from the viewer.
Price: Free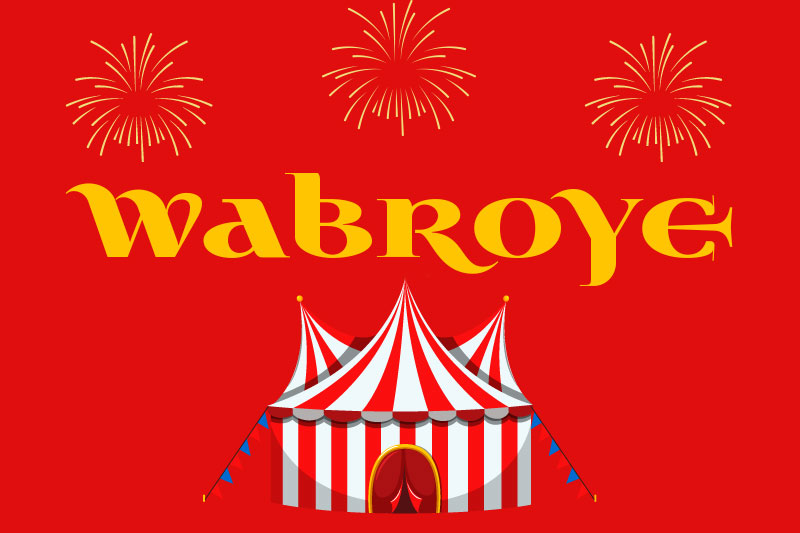 Wabroye is a retro font with thin and thick lines. This font is suitable for fashion brands, mysterious movie posters, casinos, and circuses.
Price: Free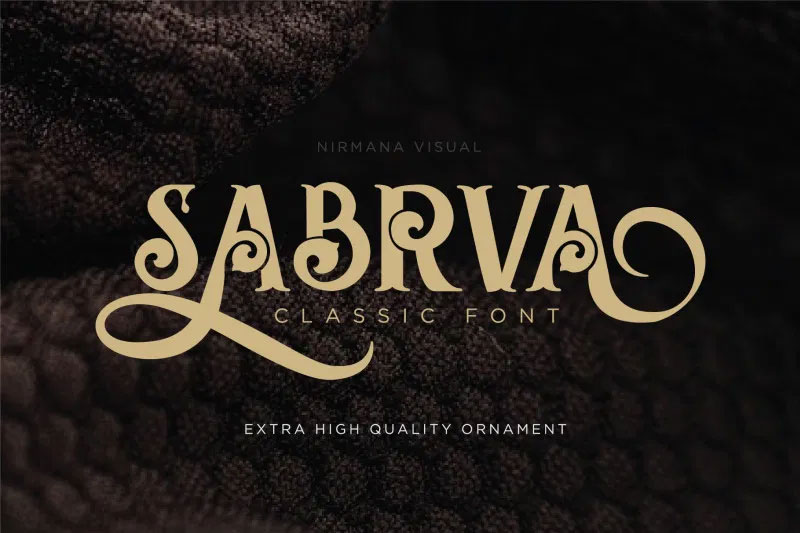 Sabrva font was created by Nirmana Visual. This font is very attractive and lovely. Ivy lines with swashes can be one of the most energetic and fun designs that can be used for celebrations, party themes.
Price: Free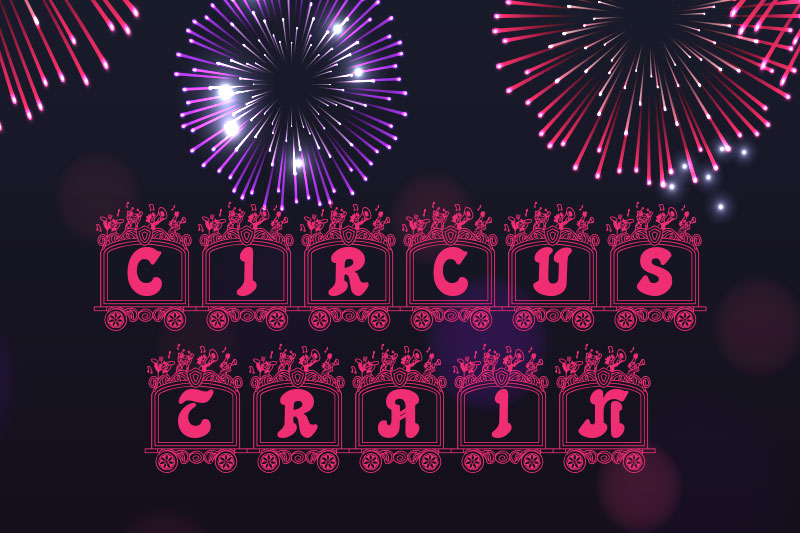 A Circus train is what you expect for a party. A train of letters of the alphabet with each of which you can bring a fan wagon. Great for font invitation cards, carnival flyers.
Price: Free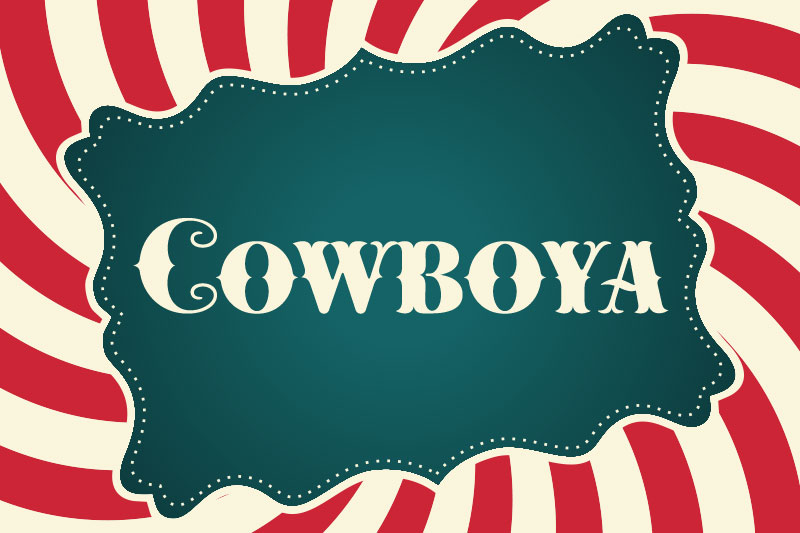 Cowboy Bi font has a happy feeling like a clown in circuses. This decorative font is great for designing many party flyers, circus nets, and even poker box packaging, and you can have a happy theme by combining happy colors.
Price: Free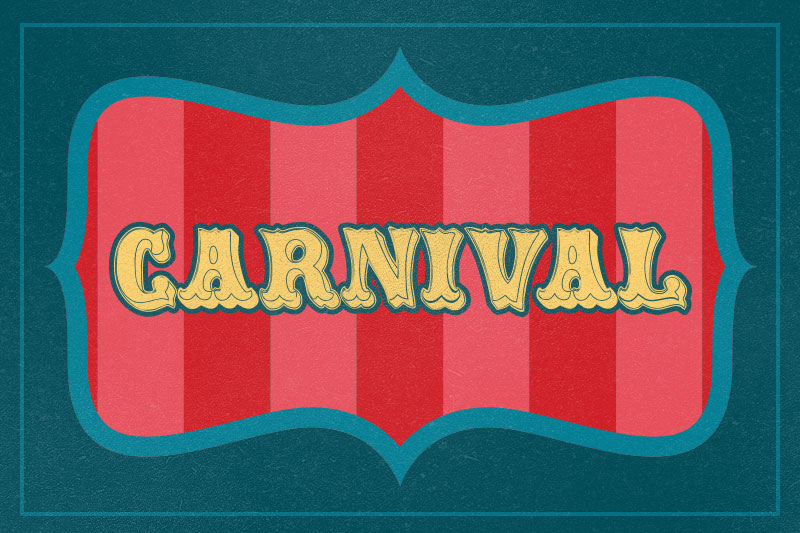 Carnival font has two styles, regular and inline. If you like to use transparent themes, choose the first type. This font is for Vote for Happy Holiday Themes Design is great
Price: Free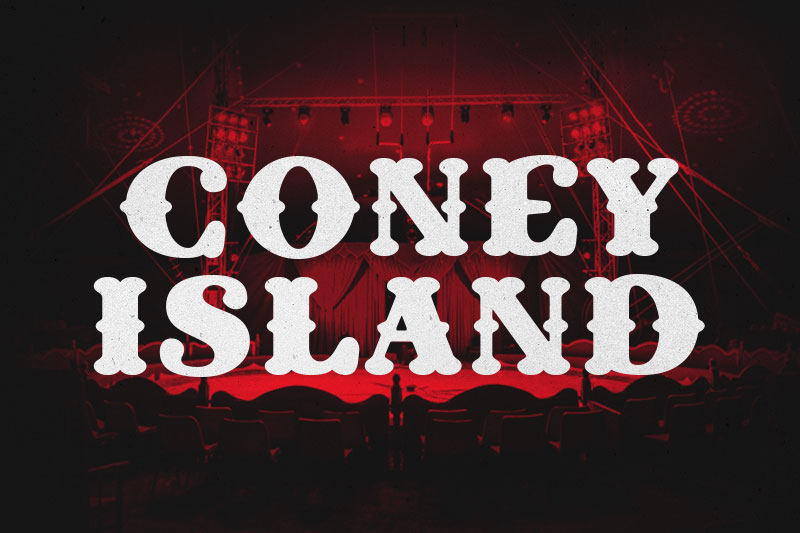 Coney Island is one of the fonts that have a lot of variety in characters and glyphs. With this font, you no longer have to worry about searching different sites or designing from the beginning, and you will have a complete design with just one copy and paste color change.
Price: Free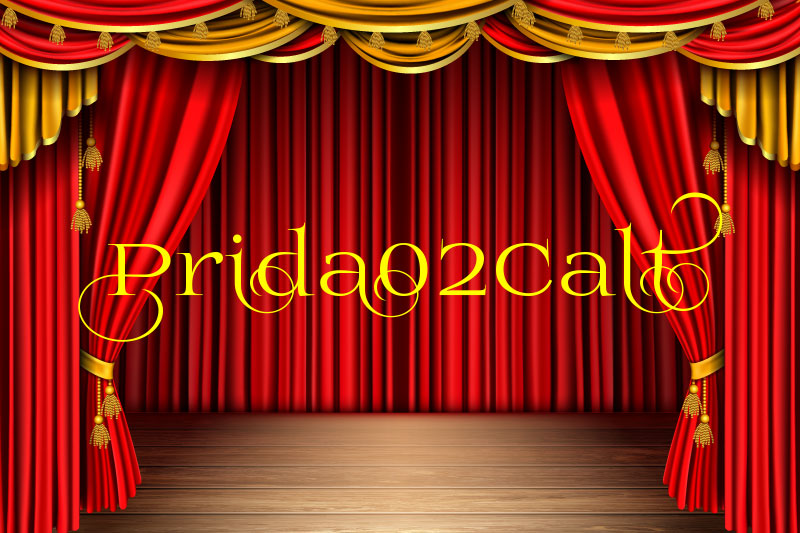 Prida02Calt is a decorative and floral font. Capital letters have a floral design. Also, some lowercase letters such as m, n, h have floral and circular ends, which multiplies your design's charm.
Price: Free
Conclusion
Carnival designs are very happy and promise happy days. With carnival fonts, you can announce these days to everyone well and in a short time by creating flyers and posters.