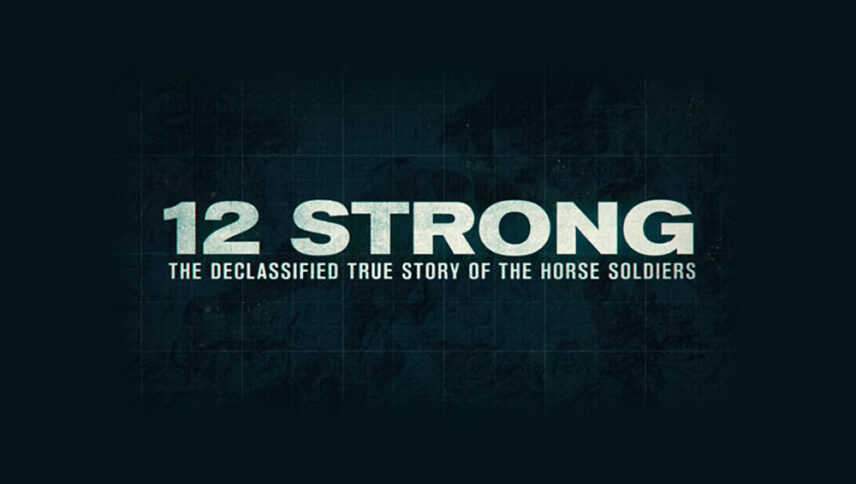 What Font Was Used in 12 Strong Logo and Posters?
"Craft Gothic Heavy Extended" is the font used in the movie 12 Strong. This font is designed by FontSite Inc. You can purchase it from the link below.
12 Strong Font Free Alternatives
If you don't feel like buying this font, It's ok. We've gathered a free font similar to 12 Strong font for you. You can use the font in your personal projects. Download for free and enjoy.
---
About 12 Strong Movie
12 Strong that is an American War Drama film is based on a declassified true story starring Michael Shannon, Michael Pena, Navid Negahban, Chris Hemsworth, Geof Stults, Trevante Rhodes, Thad Luckinbill, and Austin Hebert.
It is based on the book written by Doug Stanton "Horse Soldiers", which is based on the first team sent to Afghanistan immediately after the 9/11 attacks on the United States. With an IMDB rating of 6.6 & 51% score on Rotten Tomatoes, the movie lacks character and depth. However, it makes up for the lack of depth with a great cast and a truly thrilling story.
The film was released on January 19, 2018, by Warner Bros in both IMAX and standard cinemas. It has received an array of reviews, mostly mixed from the critics. Execution of the film was at the core of majority criticism.
The film starts with the bombings of 9/11 and the subsequent deployment of a Special Forces team in Afghanistan. The small team finds itself in a conflict between two tribal chiefs and has to collaborate with one in order to defeat the Taliban.
The new captain of the team has to ensure the survival and achievement of the mission without much backup support in an unfamiliar land with unfamiliar people and an unfamiliar language.