50+ Best Free Coronavirus Fonts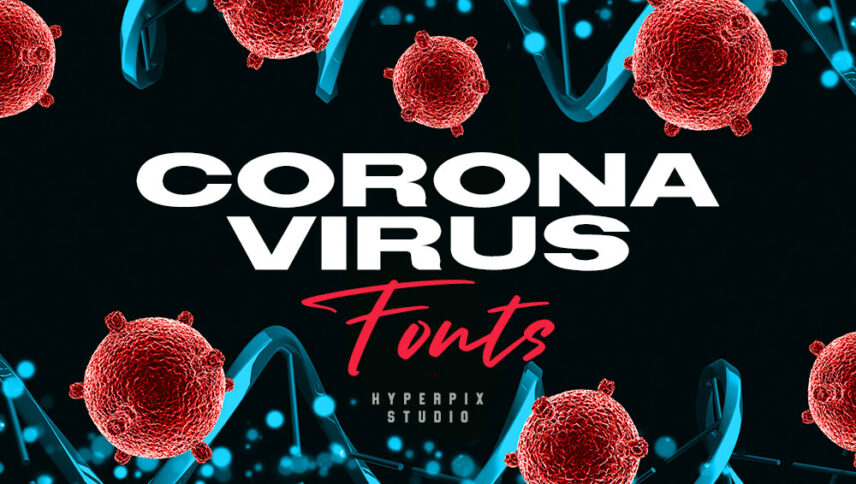 As you know, a new virus has been discovered these days that has spread to almost 50+ countries around the world, with the power that the Coronavirus has and the people affected by it to be in contact with either a healthy person or a person with respiratory illness it will lead serious and even death.
As a member of the big society, we have always been a supporter of many organizations and we would like to share our contributions with Coronavirus fonts that can help you spread flyers and information and many who are not aware of the news Or the correct way of cleaning, for example, washing hands or stay away from sick people, and most importantly, prepare the main symptoms of the disease, which usually resemble the flu or the common cold, and run a health campaign throughout your city. So, because with this job, you will lift a huge weight from doctor's and nurses' shoulders that are working 24/7 to make everyone aware and take care of patients.
To find out more about what to write in your city posters and banners, here are some examples of them, and you can visit https://www.who.int (world health organization) for more information.
Wash your hands frequently with soap and water or an alcohol-based disinfectant gel.
Avoid close contact with those who have a cold or have flu-like symptoms.
If you have a fever, cough, or have trouble breathing, be sure to see a doctor.
Best Coronavirus Fonts
Like any other problem, this Coronavirus will completely eliminated only by your cooperation, confidence, safety tips and most importantly ignoring fake rumors, so pay close attention to the Coronavirus Fonts that you can use on flyers, Social networking posts, health Infographics. We believe in you and you will exterminate it.
Conclusion
The spread of coronavirus or COVID19 has become very serious these days, and the dead people have increased thousands. The good news is many infected people have also improved. But it does not mean that we do not respect the health tips and do not share them. We urge you to continue publishing Health Tips and Health Campaigns using Coronavirus Fonts to raise awareness.