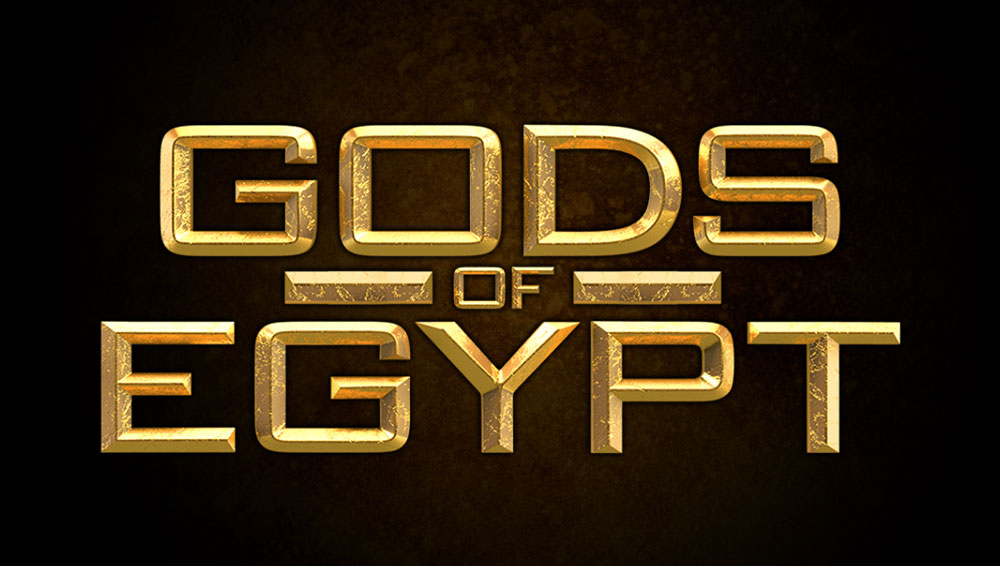 What Used Font Gods of Egypt Logo and Poster?
"Bank Gothic Medium" is the font used in the movie Gods of Egypt. Bank Gothic was designed by Morris Benton and published by Bitstream.
This font is premium, You can purchase it from the link below.
Gods of Egypt Font Free Alternatives
If you don't feel like buying this font, It's ok. We've gathered a free font similar to Gods of Egypt font for you. This font is designed by Typodermic Fonts. You can use the font in your personal and commercial projects. Download for free and enjoy.
---
About Gods of Egypt Movie
Gods of Egypt is a fantasy action film released on February 25, 2016, in different formats such as 2D, RealD 3D, and IMAX 3D. Alex Proyas who is an Australian director and screenwriter directed this film based on ancient Egyptian gods and goddesses. Nikolaj Coster-Waldau, Gerard Butler, Brenton Thwaites, Chadwick Boseman, Élodie Yung, Courtney Eaton, Rufus Sewell, and Geoffrey Rush are among the stars of this film.
Summit Entertainment that is an American company started the filming of this movie in Australia. The production Budget for Gods of Egypt was $140 million and 46% credit was provided for this film by the Australian government. The movie could gross $150 million worldwide and it was a box office bomb.
According to the reviews, this movie received on Rotten Tomatoes it received an average rating of 3.39/10 and Metacritic gave the movie a score of 25 out of 100. This film received mostly unfavorable reviews. In this film, a mortal Egyptian hero is portrayed who wants to save the world from Set who is a merciless god of darkness. Set has taken over the throne and a young hero whose love is kept captive b Set dares to rebel against him and with and the god Horus helps him in this way. You need to watch the movie to see if Set is defeated!