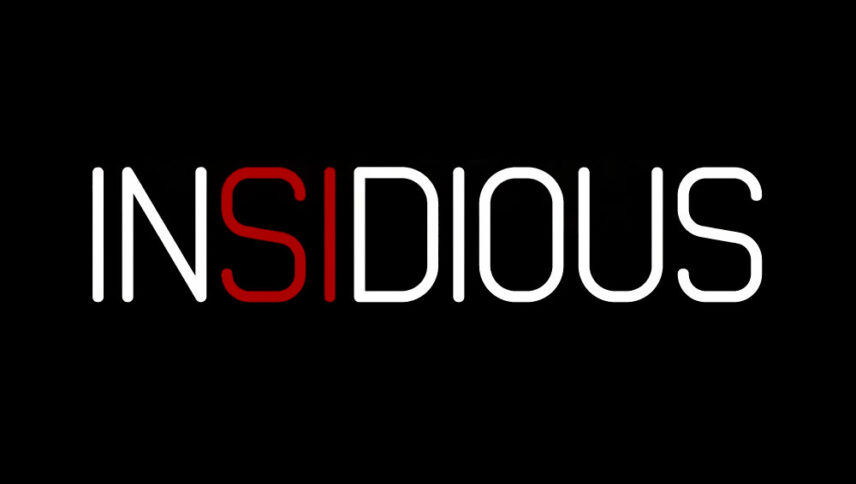 What Font Was Used in Insidious Logo and Posters?
"Neutraliser Alternate" is the font used in the movie Insidious. This font is designed by Stuart Brown and published by HamburgerFonts. You can purchase it from the link below.
Insidious Font Free Alternatives
If you don't feel like buying this font, It's ok. We've gathered a free font similar to Insidious font for you. This font is designed by Impallari Type. You can use the font in your personal and commercial projects. Download for free and enjoy.
---
About Insidious Movie
James Wan and Leigh Whannell are the creators of this horror film series named Insidious. This franchise includes four films and it has grossed $539 million worldwide. The first installment in this franchise is Insidious that was released on April 1, 2011. The film was directed by James Wan and written by Leigh Whannell, and stars Patrick Wilson, Rose Byrne, and Barbara Hershey. This film received positive reviews with an average score is 6/10 on Rotten Tomatoes. The film is the story of a boy entering comatose state and ghosts wanting to inhabit his body.
Insidious: Chapter 2 directed by James Wan is the second installment in this franchise. This film was released on September 13, 2013, and it stars Patrick Wilson and Rose Byrne reprising their roles. This movie could earn over $161 million worldwide and it received an average score of 4.79/10with an approval rating of 39% based on the reviews. This film follows the story of the first installment and this family that their son is haunted by the spirits find out that they can't easily defeat them!
The third installment in this franchise is Insidious: Chapter 3; a supernatural movie that is written and directed by Leigh Whannell. Starring Dermot Mulroney and Stefanie Scott, with Angus Sampson, Whannell, and Lin Shaye reprising their roles from the previous films, this film was released on June 5, 2015, and it grossed $113 million in total. Receiving mixed reviews, the movie holds an approval rating of 59% and a rating average of 5.5/10 on Rotten Tomatoes. This film is a prequel to the first two installments and tells the story of a gifted that uses her ability to contact the dead in order to help a teenage girl who is haunted by a supernatural entity.
Insidious: The Last Key is the fourth and the last installment in this franchise. The film is directed by Adam Robitel and written by Leigh Whannell and Starring Lin Shaye, Angus Sampson, Leigh Whannell, Spencer Locke, Caitlin Gerard, and Bruce Davison. This movie was released on January 5, 2018, and it earned $167 million worldwide and became the highest-grossing in the franchise. Receiving mixed reviews, this film received an average rating of 5.12/10 on the Rotten Tomatoes website. The story of this film is about a parapsychologist being drawn back to her childhood time and investigated a haunting in her childhood home.