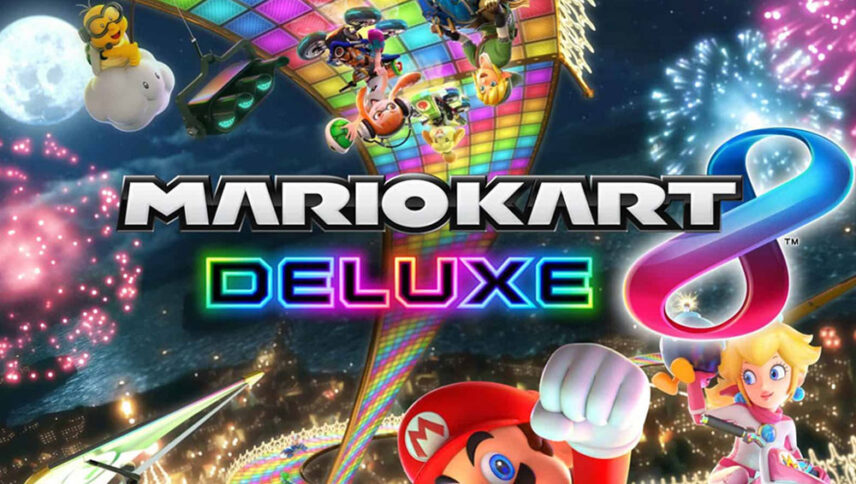 What Font Was Used in Mario Kart Logo and Posters?
"Mario Kart F2" is the font used in the Mario Kart. This font is designed by Pokemon Diamond. You can use the font in your personal projects. Simply download it from the link below.
---
About Mario Kart
Mario Kart is a series of video games that are developed and published by Nintendo. These go-kart-style racing games are developed as spin-offs from Super Mario series. Super Mario Kart which was the first in this series was launched in 1992 and it was both a commercial and critical success. y Shigeru Miyamoto who is a Japanese game designer and the creator of the original Super Mario Bros oversaw the development of the first series of this game.
Six Mario Kart games are released for home consoles and three of them are on portable handheld consoles and also there are games for mobile phones and arcade games. Fourteen entries are available for this series. Mario Kart 8 Deluxe, is the latest game in the series and it was released in 2017 on Nintendo Switch. Up to this day, Over 100 million copies of this series are sold worldwide.
In this video game series the player while controlling the character from Mario franchise can compete in go-kart races. The number of competitors in each game varies and up to 12 characters can compete in one race. The use of power-up items is one of the good features of this game. These items are obtained by driving into item boxed that are in the course.
New elements are introduced in each game as the series develops. The game features different modes; Grand Prix, Time Trials, VS Race, Battle, and Online Multiplayer. This diversity of modes can create a great racing experience. This game series could set 6 records such as "First Console Kart Racing Game" and "Longest Running Kart Racing Franchise".