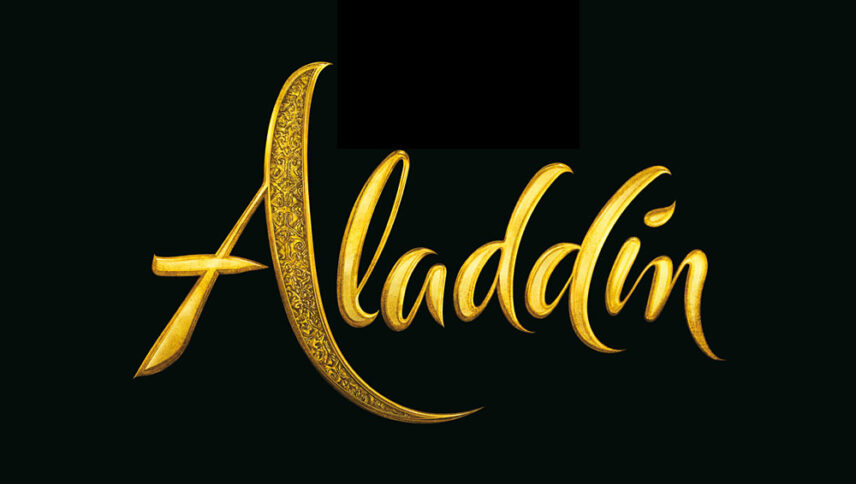 What Font Was Used in Aladdin Font Logo and Posters?
"King of Thieves" is the font used in the Aladdin movie logo. This font is designed by JoannaVu. You can use the font in your personal projects. Simply download it from the link below.
Special thanks to Brandon for introducing this font.
---
About Aladdin Movie
This upcoming fantasy film is produced by Walt Disney. Aladdin that is a 2019 American film is directed by an English director who is best known for his crime films; Guy Ritchie. The script of this musical film is co-written by Ritchie and an American novelist, screenwriter, and director; John August.
This upcoming live-action is a remake of an animated film by Disney in 1992 which was based on a story from One thousand and One nights which is a collection of Eastern folktales. Aladdin stars Will Smith as Genie, Naomi Scott, Marwan Kenzari, Nasim Pedrad, and Billy Magnussen, Mena Massoud, Navid Negahban, and Billy Magnussen.
It is announced that Aladdin will be released on May 24, 2019, in the United States and it is expected that this film will gross $70–90 million in the US and Canada.
This magical animated film is about the story of the kind-hearted Aladdin who is a street rat in love with the sultan's daughter, Princess Jasmine of Agrabah (played Naomi Scott) who wants to see the world beyond the castle. When a powerful Genie is released from a magical lamp by Aladdin their lives change.
The Genie can make deepest wishes come true and Aladdin's wish is to become a charming princess so that he can marry Princess Jasmine. But this is not how the story ends and a lot happens; so you need to watch the movie to see if he can marry the love of his life or not!