What Font Was Used in Cyberpunk 2077 Logo and Posters?
"Cyberpunk Font" is the font used in the Cyberpunk 2077 logo. You can use the font in your personal projects. Simply download it from the link below.
If you want to turn your text to exactly the same as the game text, you can do it easily with this mockup.
Cyberpunk 2077 Font Free Alternatives
If you don't feel like buying this font, It's ok. We've gathered some free fonts similar to Cyberpunk 2077 font for you. Download for free and enjoy.
---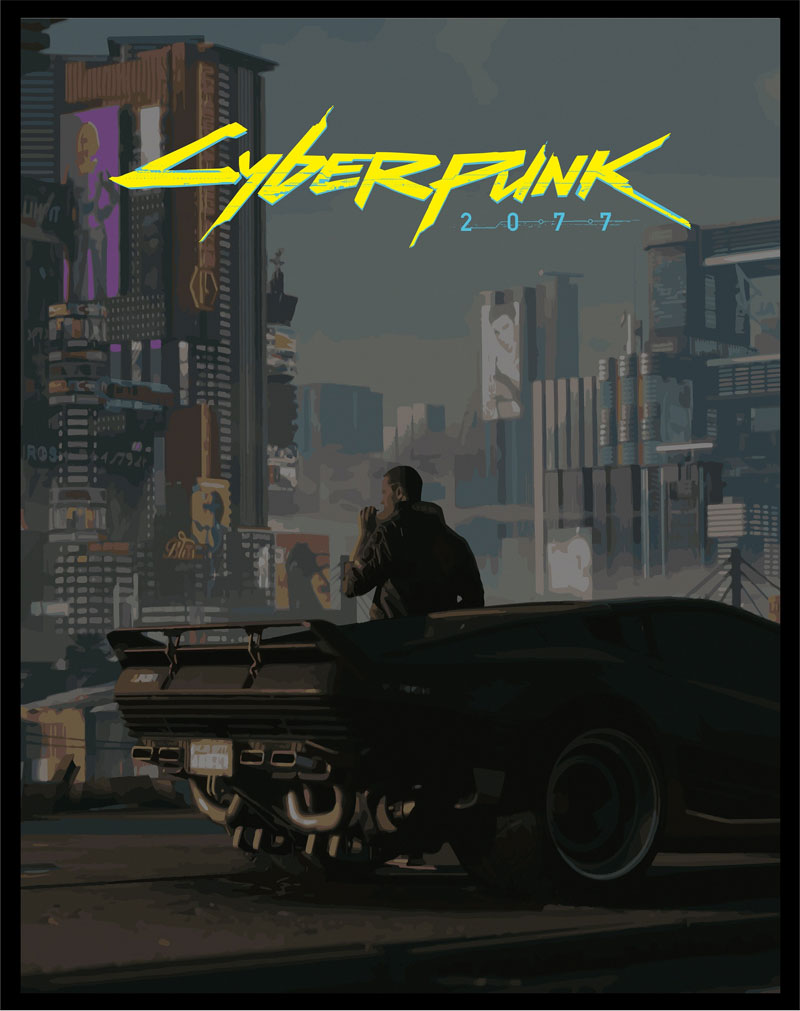 About Cyberpunk 2077
Cyberpunk 2077 is an upcoming video game that is planned to be released on 16 April 2020 for Microsoft Windows, PlayStation 4, and Xbox One. This role-playing game is adapted from Cyberpunk 2020 and the game is set 57 years later in an open world with six different regions.
The game is from a first-person perspective as a mercenary that is completely customizable; V. This mercenary can take cover, aim, run on the ground and walls, jump, double jump, and slide. There are three types of ranged weapons are available for him. Different types of damage such as Physical, Thermal, EMP, and Chemical can be inflicted in this game.
This game is developed and published by CD Projekt Red and over 450 staff members are involved in the development of the game. Adam Badowski is the director, Richard Borzymowski is the producer, and Konrad Tomaszkiewicz is the designer of the game.
This game can be played in Single-player mode. The first teaser trailer for this film was released in 2013 and it reached 12 million views by 2018. The teaser trailer of this film received different awards such as Best Animation at the 2013 FITC Awards, Best Trailer at the 2013 Machinima Inside Gaming Awards, and many awards at the awards at E3 2018.