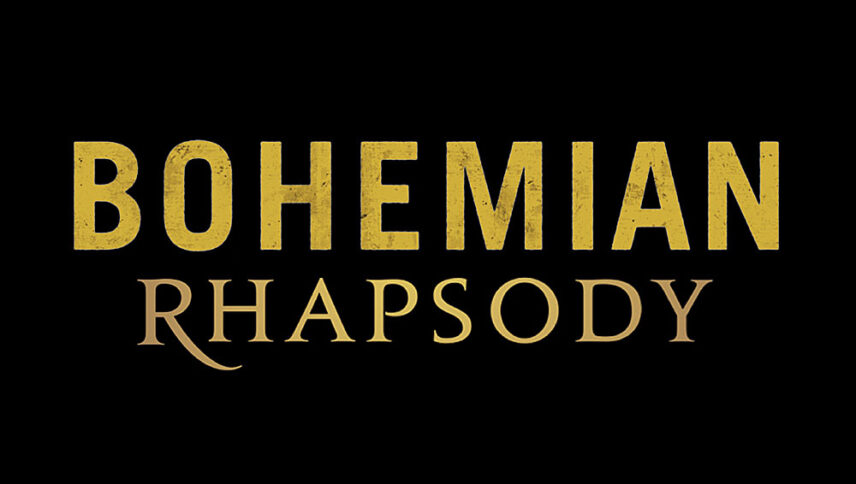 What Font Was Used in Bohemian Rhapsody Logo and Posters?
There are two fonts used in Bohemian Rhapsody logo.
The first font used in the logo (Bohemian) is "Trade Gothic Bold" by designed by Jackson Burke and published by Linotype. You can purchase it from the link below.
The second font, used in the Rhapsody part is "Jupiter" designed by Patrick Griffin and published by Canada Type. You can purchase the second font too. Just click on the link below.
Bohemian Rhapsody Font Free Alternatives
If you don't feel like buying this font, It's ok. We've gathered two free fonts similar to Bohemian Rhapsody font for you. You can use them in your personal and commercial projects.
To download the free alternative to the font "Trade Gothic Bold" click on the link below.
To download the free alternative to the font "Jupiter" click on the link below.
---
About Bohemian Rhapsody Movie
This biographical drama film is directed by Bryan Singer from a screenplay by Anthony McCarten. Bohemian Rhapsody is about Freddie Mercury; the British singer, songwriter and record producer who as the lead singer of the rock band Queen. The film follows this singer's life to the formation of the band and their famous performances.
Rami Malek stars in Bohemian Rhapsody as Mercury, with Lucy Boynton, Gwilym Lee, Ben Hardy, Joe Mazzello, Aidan Gillen, Tom Hollander, Allen Leech, and Mike Myers in supporting roles. This film was released on 24 October 2018 in the United Kingdom and in the United States it was released on 2 November 2018. Receiving mixed reviews, the portrayal of this singer's sexuality and also the lives of other members of the bend in this movie were criticized.
Bohemian Rhapsody grossed over $903 million worldwide and it was a box office success and one of the highest-grossing films in 2018. This film could receive different nominations and awards such as the Golden Globe, Screen Actors Guild and BAFTA for Best Actor awards. This film holds an approval rating of 61% and an average rating of 6.11/10 on Rotten Tomatoes and on Metacritic, the film received an average score of 49 out of 100.