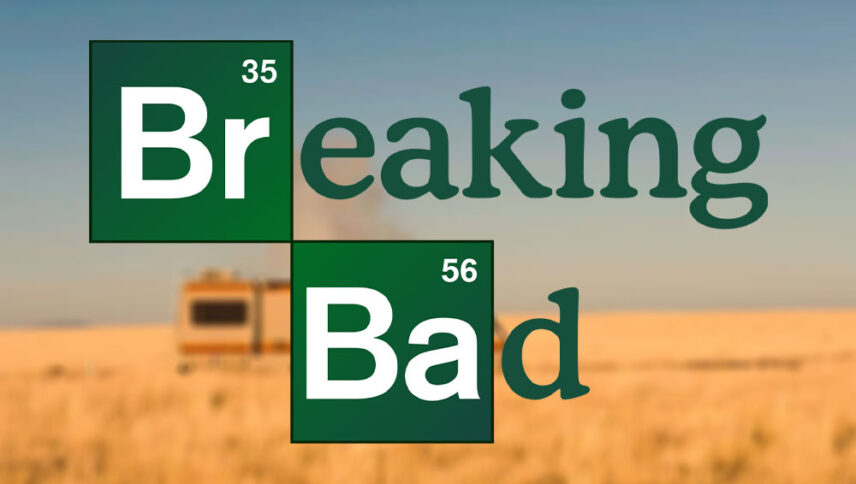 What font is used in the Breaking Bad logo?
"Cooper BT" is the font used in the Breaking Bad logo. This font is designed by Oswald Cooper and published by Bitstream. You can purchase this font from the link below.
If you do not want to buy this font, we have also provided a free and alternative font that is very similar to the original font.
You can use this font in your personal projects. Download and enjoy this font from the link below.
In the opening image of the series, we see two words, Breaking Bad; Br (atom) with atomic number 35 and Ba (barium) with atomic number 56, which are at the beginning of the two words. What is the symbol of these elements and numbers that are emphasized? The age of the two main actors of the series. Of course, the age of both in the first season is less than this .. (Cranston was 52 years old and Aaron Paul was 29 years old) The end of the series is 56 years old! Paul will be 34 years old(close to 35 years old!). So use this font in scientific activities or movies and fluids related to chemistry.
About Breaking Bad
"Bad Breaking" is a television series that was made in the crime drama genre in 5 seasons for the American AMC network from 2008 to 2013.
"Breaking Bad" quickly became one of the most acclaimed series in history, scoring 9.6 out of 10 on reputable sites such as IMDB and 99 out of 100 on Metacritic (for the fifth season). These successes continued to the point that they were listed in the Guinness Book of World Records as the "Most Valuable Series in History."
The final episode became the most-watched program in the history of American cable television, with 10.28 million viewers across the United States at the same time.