65+ Best Free and Premium DJ Fonts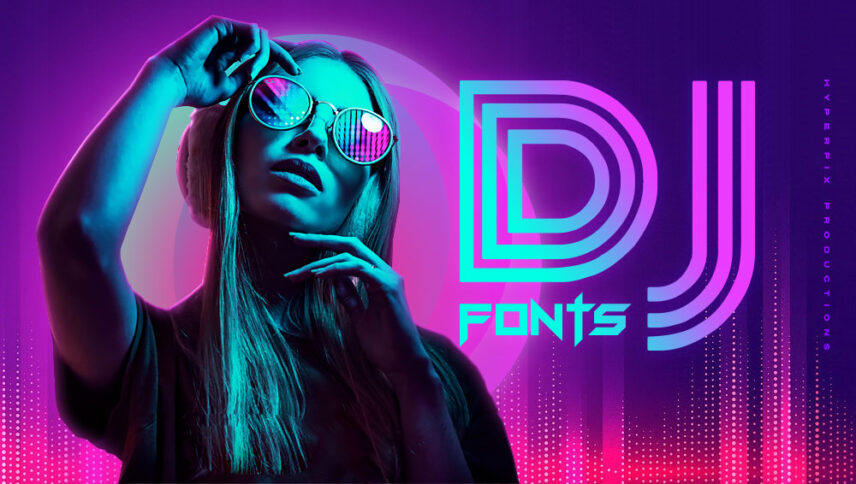 Have an upcoming big party and want to invite famous DJs? Do you have music and festival cover projects and don't know how to finish it and which font you can use?
All the designs you want, are plus the speaker elements, the microphone, the crowd, and the attractive DJ fonts make it an incredible piece of work.
Best DJ Fonts
Let's keep the spirit of music alive in all festival projects, nightclubs by downloading and using these Dj fonts.
If you would like to see more fonts in this style, I suggest you visit the list of futuristic fonts.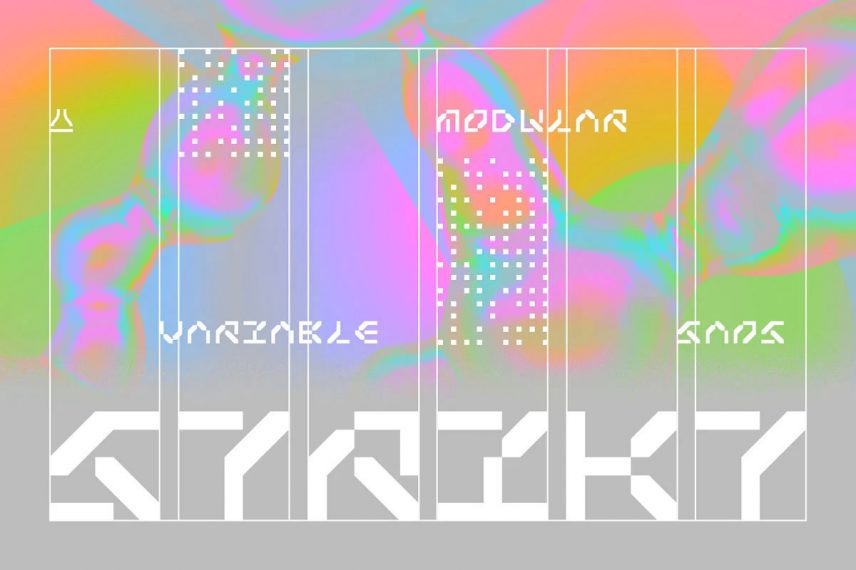 Abnes font is a kind of futurism and geometry. Some letters like e are drawn from horizontal lines. This font can be used for modern projects, music covers, and nightclubs.
Price: Premium
Get ready for an exciting and forward-looking font. In this font, some letters are not complete, which makes you give an idea so that you can use the music cover and flyer for the best disco ceremony.
Price: Premium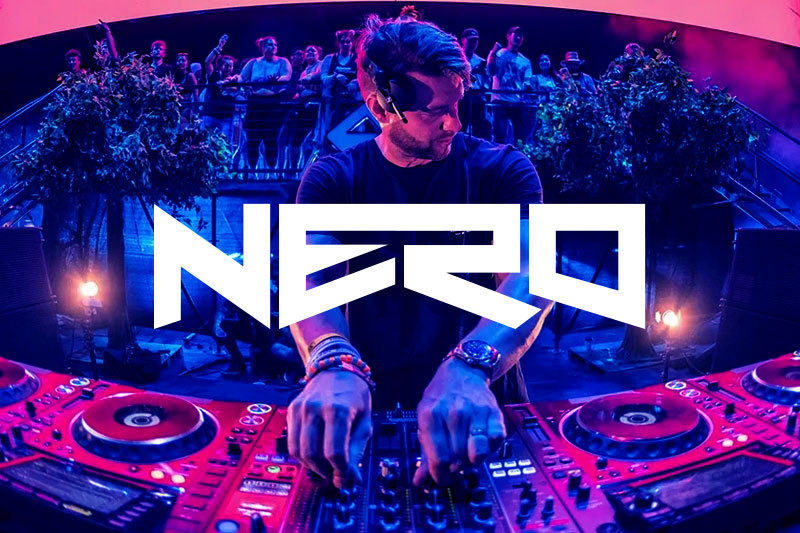 Nero font is for those who accept flexibility in music covers and posters. Some characters, such as E and R, are designed diagonally to convey a sense of being in a disco and DJ music space. Just design posters, flyers, and many more with this font.
Price: Free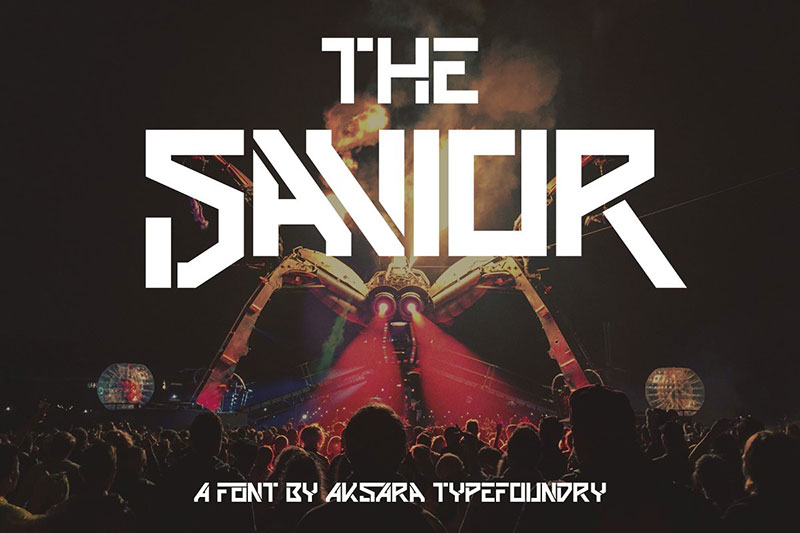 The Savior Futuristic font is for those who like to execute excitement in the best way in their designs. With this font, which is published as a layer by the designer, you can edit strokes, spacing, angles, and anything else.
Price: Premium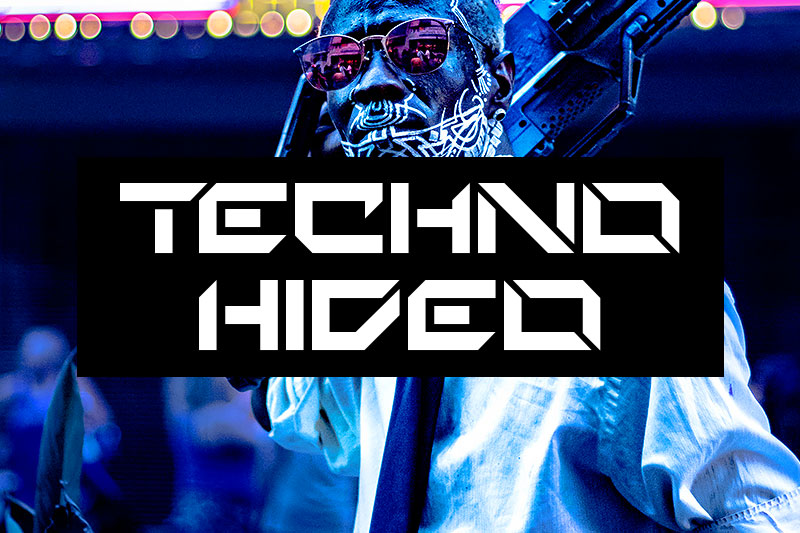 Techno Hideo font was designed by TracerTong Fontworks. With this font, you can present many exciting and unbelievable posters. Due to the geometric shape of the letters, this font is the best option for you in jazz.
Price: Free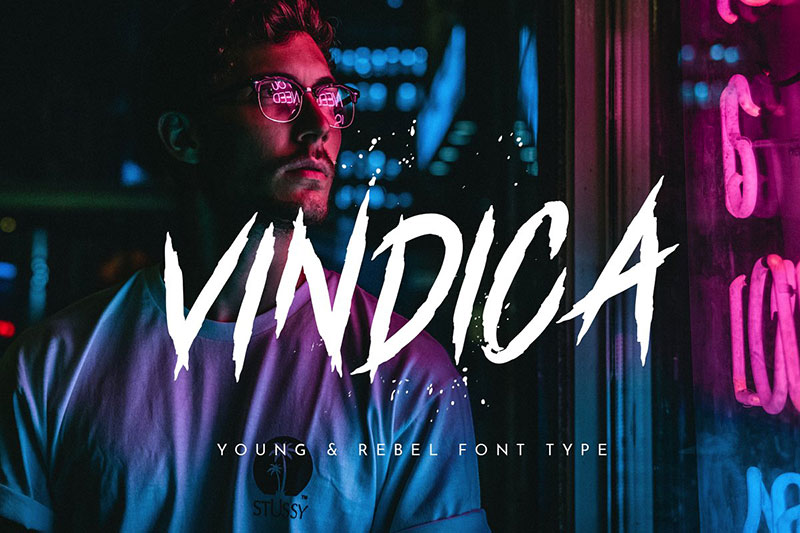 Vindica Rebel The font shows that you have to be mobile and it was like listening to DJ music. This font follows the brush and sharp style that attracts every audience. Death Metal music for this font is a good example to prepare event posters and covers with this font.
Price: Premium
Vermin Vibes font is unique in terms of how the letters are designed and many people are interested in it. The letter e, which is in three parallel lines, other letters such as R, V, B were greater than the original vertical range in the letters. All of these are good features for use in music covers, magazines, and many music-related works.
Price: Free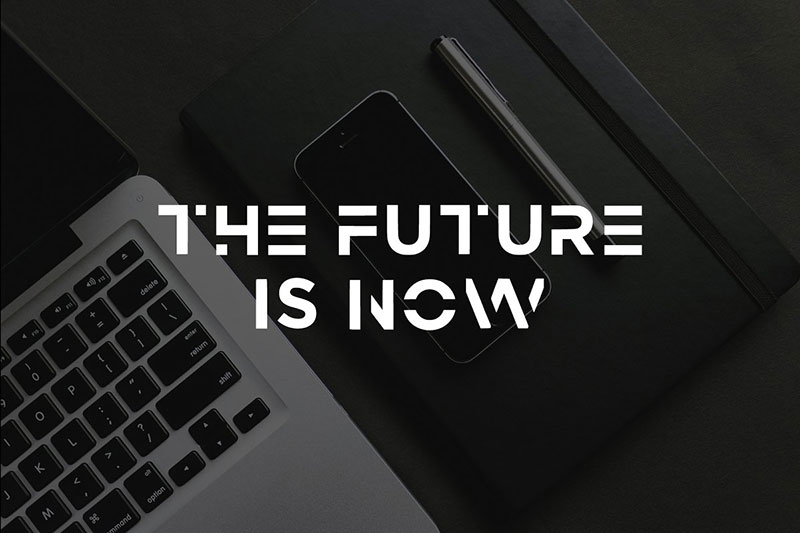 Prime is a font with a combination of geometric shape and stencil style. With this font, in addition to being used in music posters, design futuristic movies with new quality and ideas, and you will never get tired of this design.
Price: Premium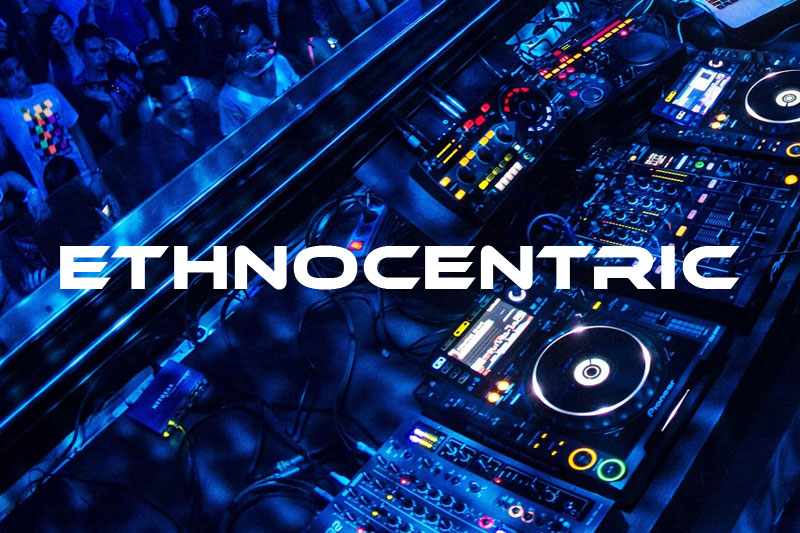 The geometric form in this font is interesting, on the one hand, the letters E, T have sharp and triangular edges, and on the other hand, the letter O have smooth and circular edges. This font is suitable for different music styles, superhero and futuristic movies, and many designs in round neck t-shirts.
Price: Free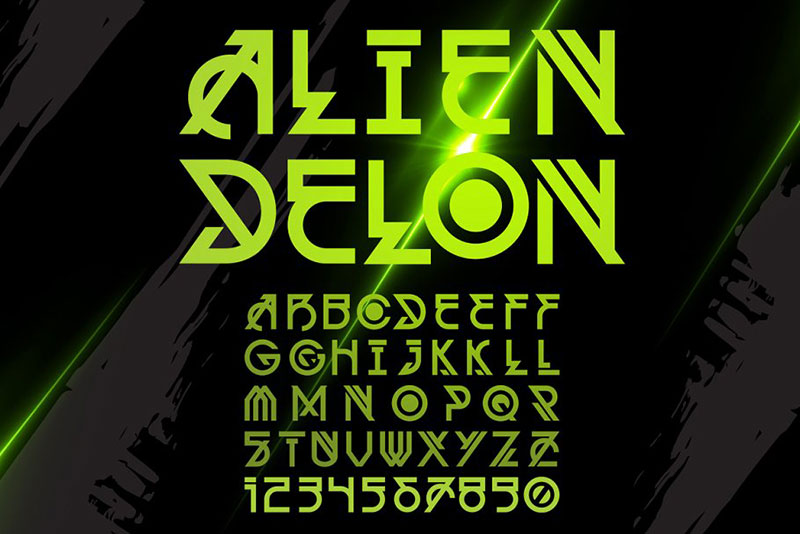 If you are considering a complex and modern font, we recommend this font. In this font, each letter has a different extra line or stroke, which makes it look very creative. It is also available for some exogenous letters that can open your hand to select and cover text and posters.
Price: Premium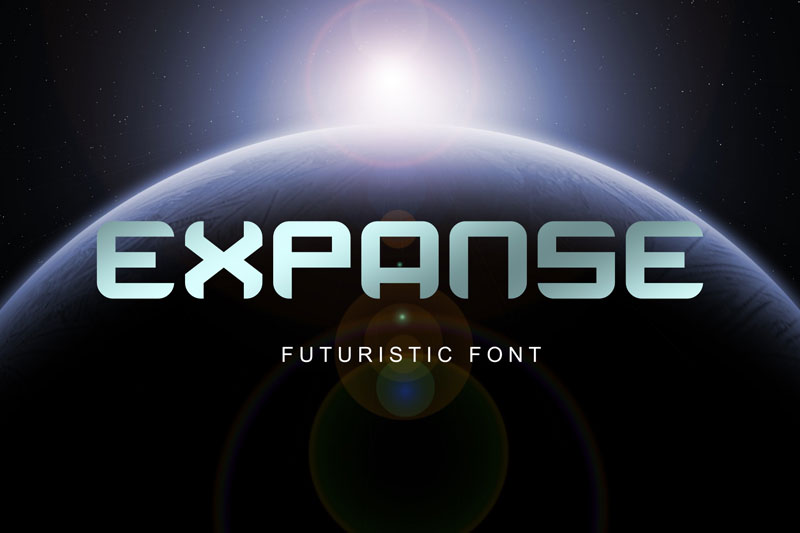 Expont font designed by Rusdin Alfareaniy. Each letter is in a square style, with the edges of the letters being curved. Use this DJ font for flyers and music covers.
Price: Free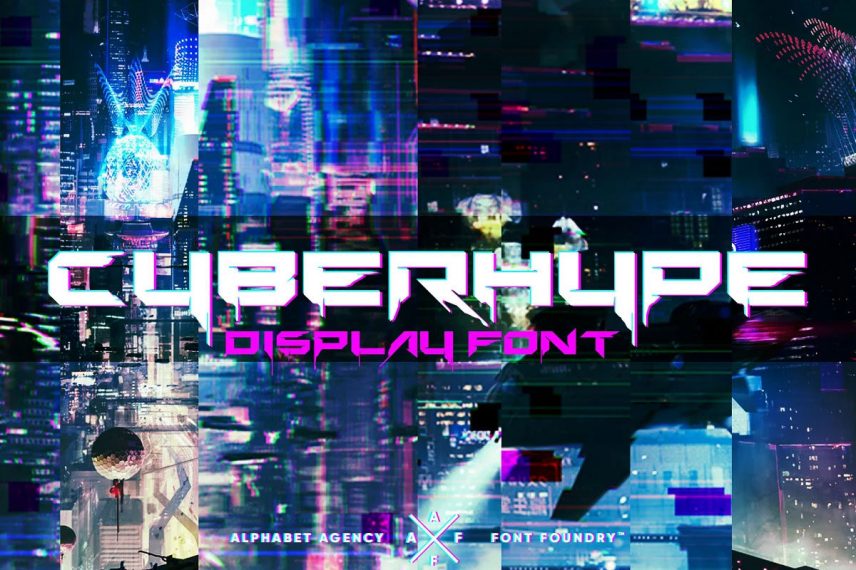 CYBERHYPE is one of the cyber musical styles and technology. This font can be used to design posters, nightclub flyers, and action and horror movie posters.
Price: Premium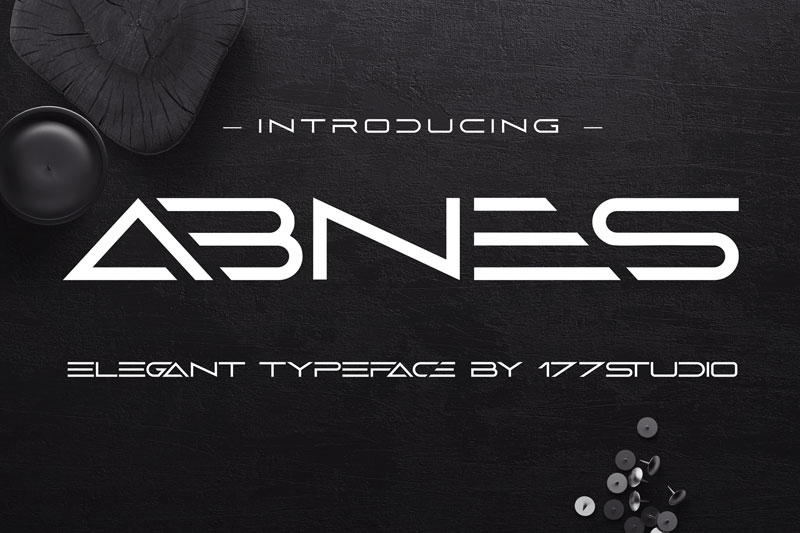 Abnes font is a kind of futurism and geometry. Some letters like e are drawn from horizontal lines. This DJ font can be used for modern projects, music covers, and nightclubs.
Price: Free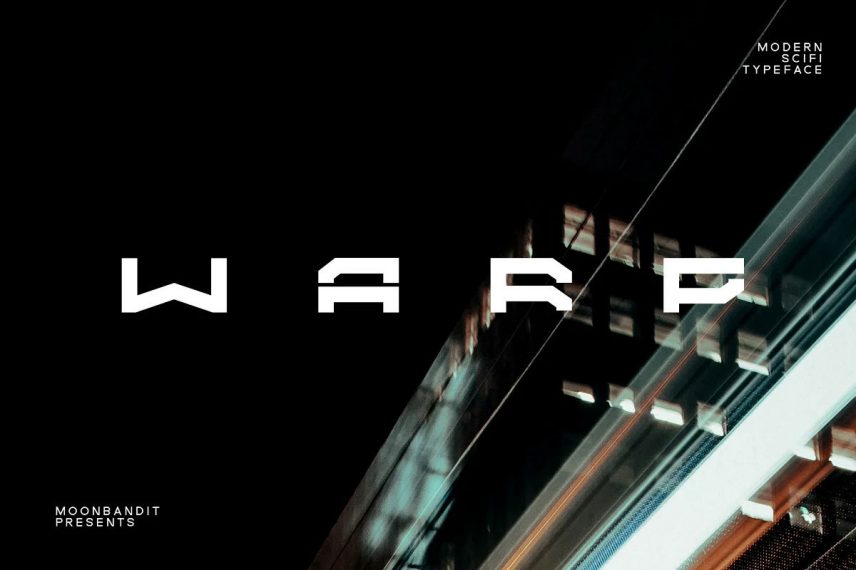 Warp Modern Scifi Display has a geometric and futuristic style. We recommend this font if you want to use it in space posters and flyers, movie posters, and architectural and minimalist designs.
Price: Premium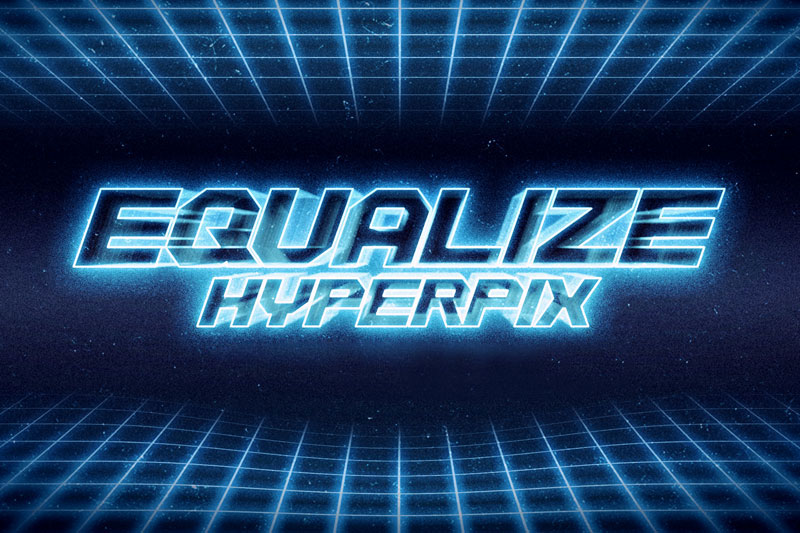 It is a very bold and condensed font that can be placed in a DJ group with triangular edges. You can write happy songs for festivals and festivals with such fonts, use them in music covers, Logo and many other uses.
Price: Free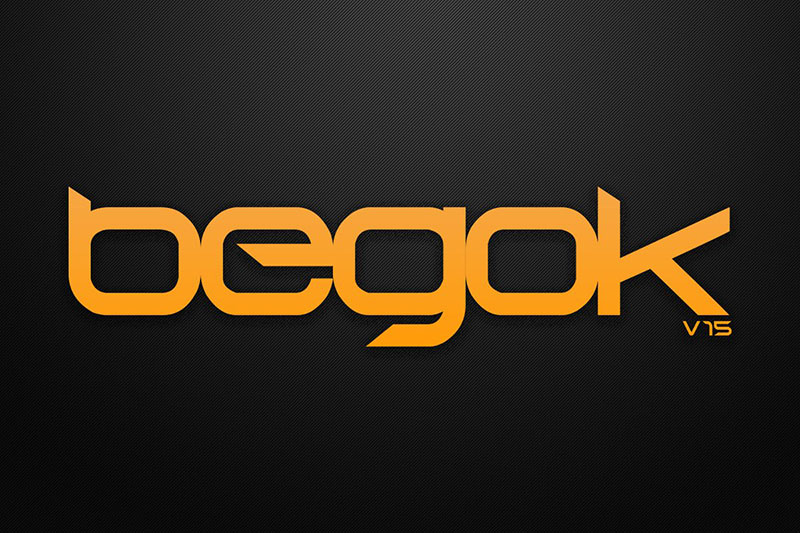 With this font, many science-fiction, foresight, and computer designs will be great. The characters are designed to be square and can not be read much at a distance or better if used in small size.
Price: Premium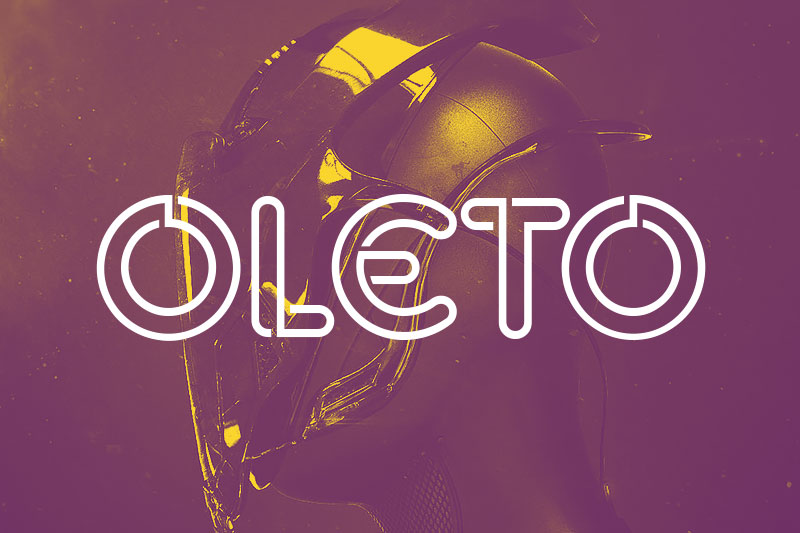 Oleto is a neon and retro font. With this font, which is similar to neon lamps and their connections, you can have a luminous design and use it alongside retro fonts.
Price: Free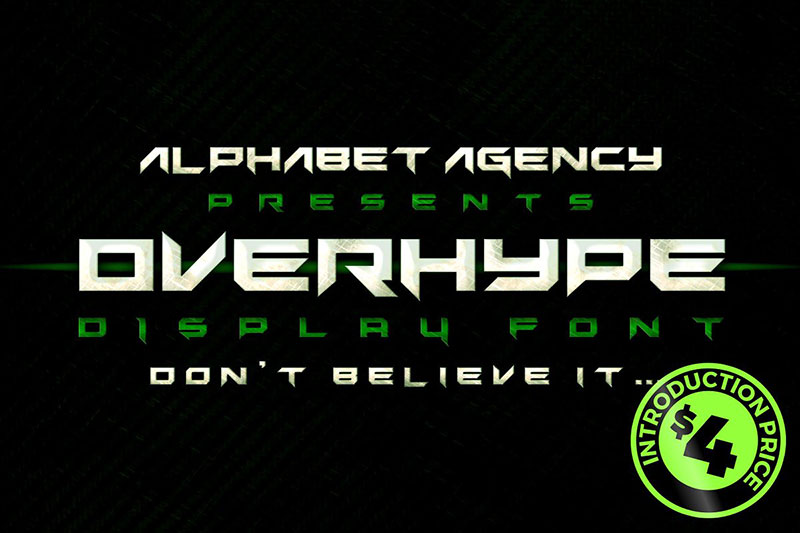 Overhype is a science fiction font, but it is widely used in disco and music due to its sharp edges and excitement and joy. Use this font to design T-shirts, logos, and video game posters, and be sure that the result will be great.
Price: Premium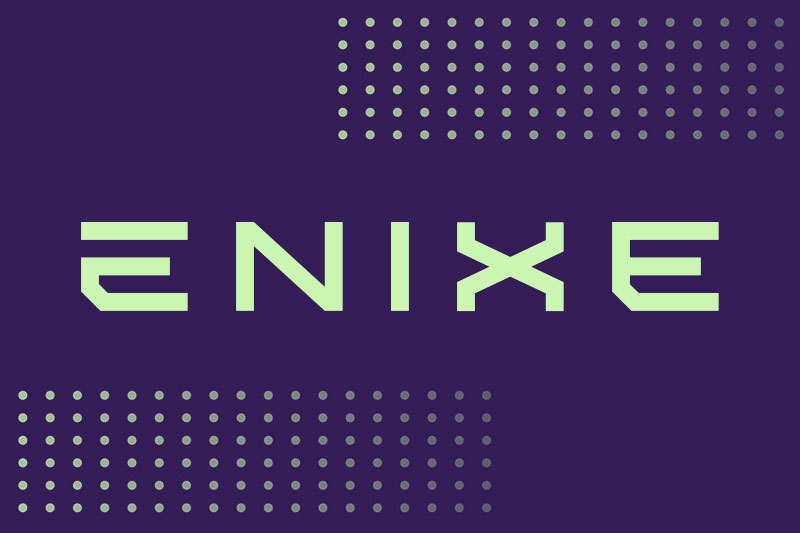 Enixe One of the characters I noticed in this font was the letter X, which looks like a spider. There is a lot of creativity and ideas in this font and it is better to use it in your flyer and poster ideas. Then you will get a great result.
Price: Free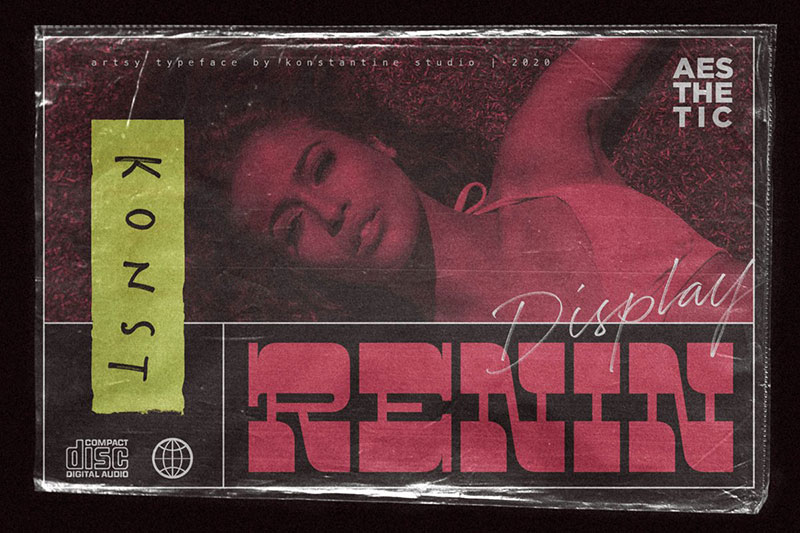 RENIN Edgy Slab Serif Display is a Retro font from the '90s. This font was used as music covers at that time. Music and fashion were the best way to display art in those days. Now you can use them for pop music and many more..
Price: Premium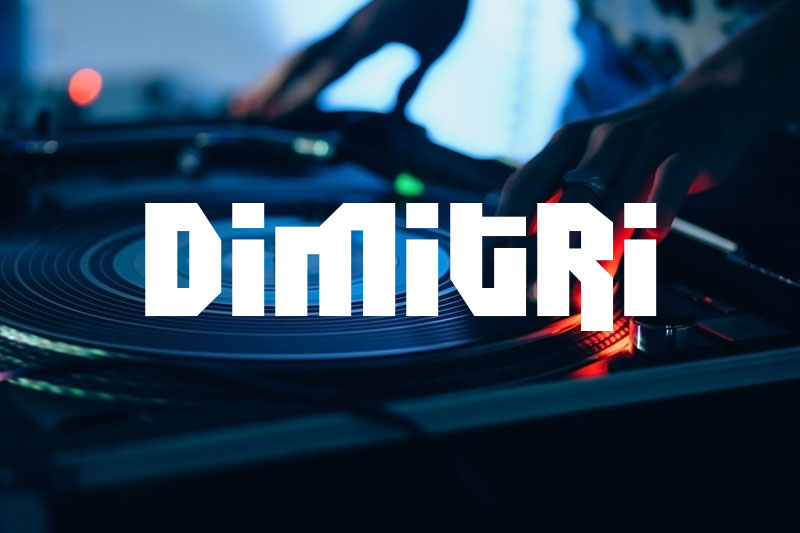 Dimitri Is a geometric font created by Fontalicious. In this font, some letters are strangely rising, such as the letter M, and come down, such as R. This creative point is especially important for music covers and posters, brands, logos, and many more.
Price: Free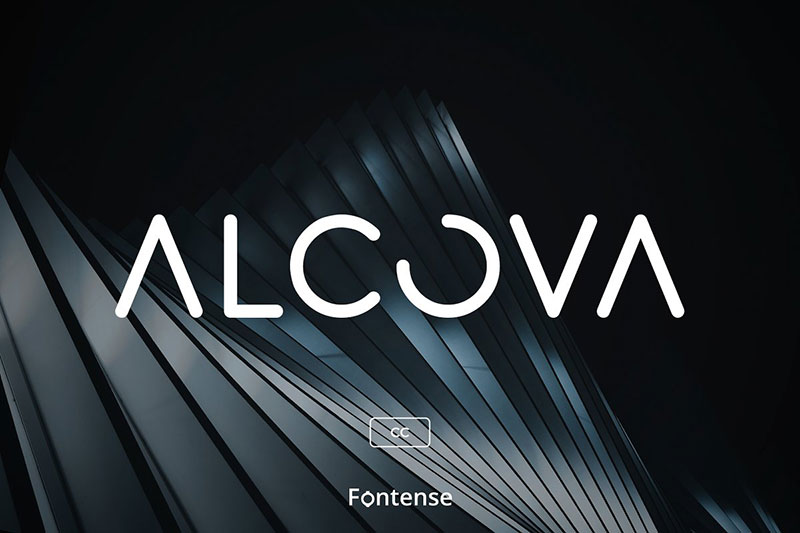 It is a futuristic font that is very unique with smooth and circular letters. Letters such as W, m, X, which are semi-finished, or letters O and C, which are similarly designed with a change in angle, make this font popular in the music cover.
Price: Premium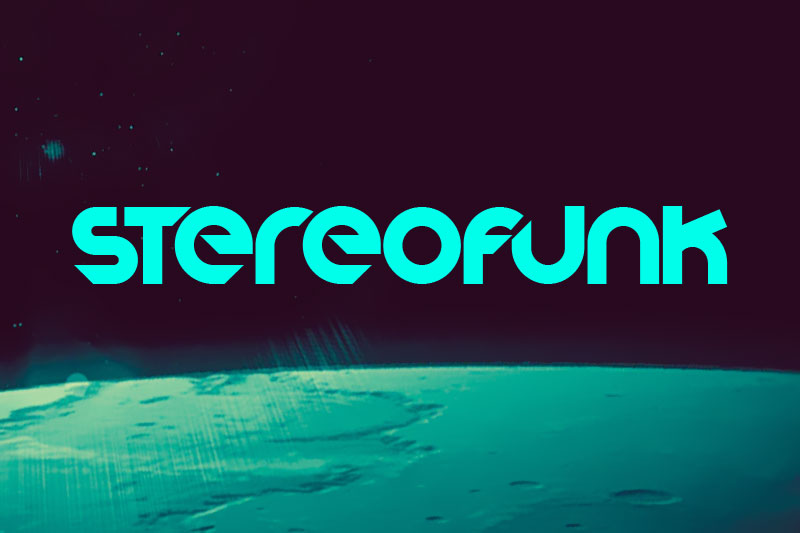 Geometric fonts are among the best DJ fonts because they have been able to increase the position of music by combining diagonal and circular lines. With this font and characters, you can use them in designing logos, T-shirts, posters.
Price: Free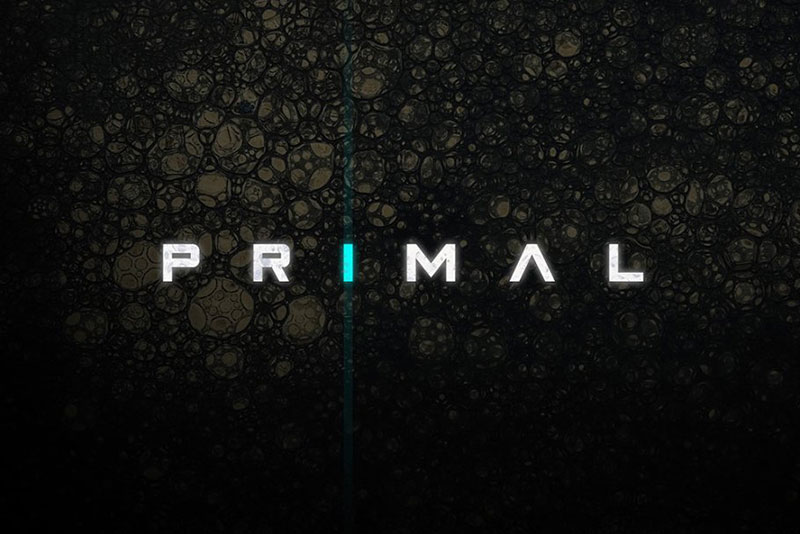 Primal Futuristic Font is a simple and space that will look like spaceships if you use phosphorescent colors. Due to the simple idea of ​​letters, complex backgrounds with space creatures, music, and dance space are the best option.
Price: Premium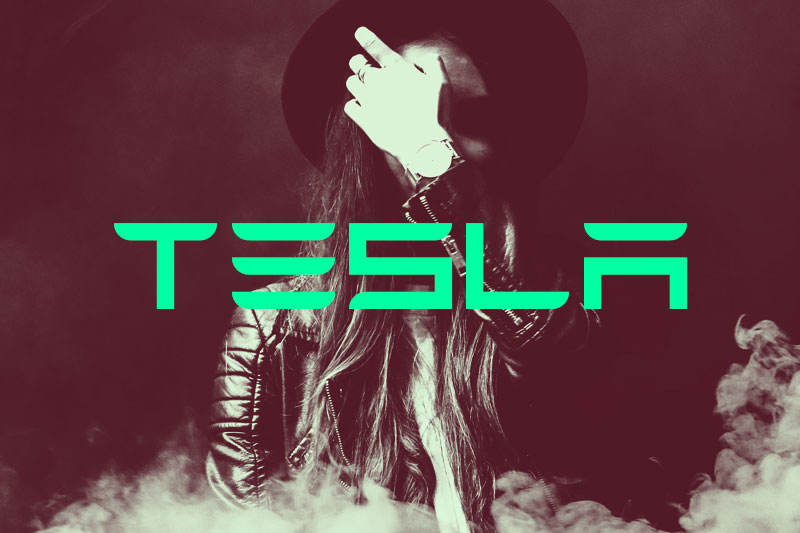 Tesla Fonts The first thing that comes to mind is the Tesla brand. Which, of course, is true. The edges are smooth and curved like a high-speed device and can bring you the highest level of adrenaline in music.
Price: Free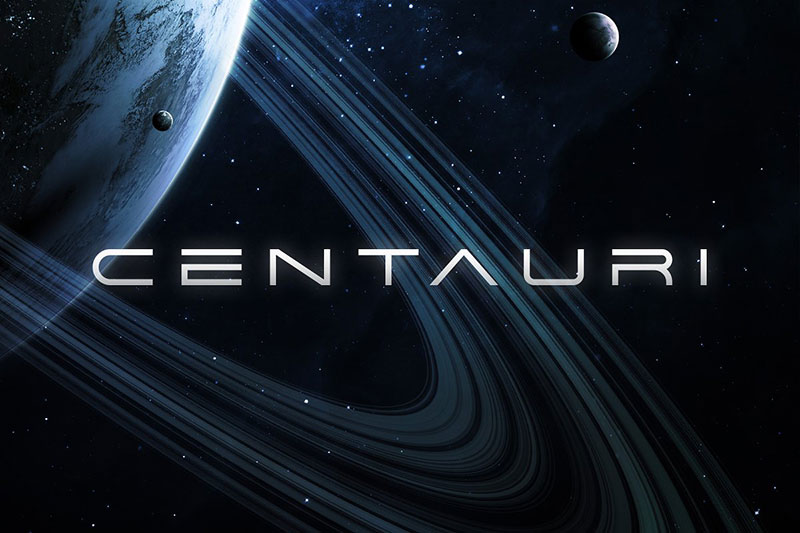 Centauri Futuristic The font is inspired by many science fiction films that have flourished in recent years due to the discovery of space and planets. Enter the world of space with these fonts and characters like 'A' without a horizontal line or E which one of the missing strokes..
Price: Premium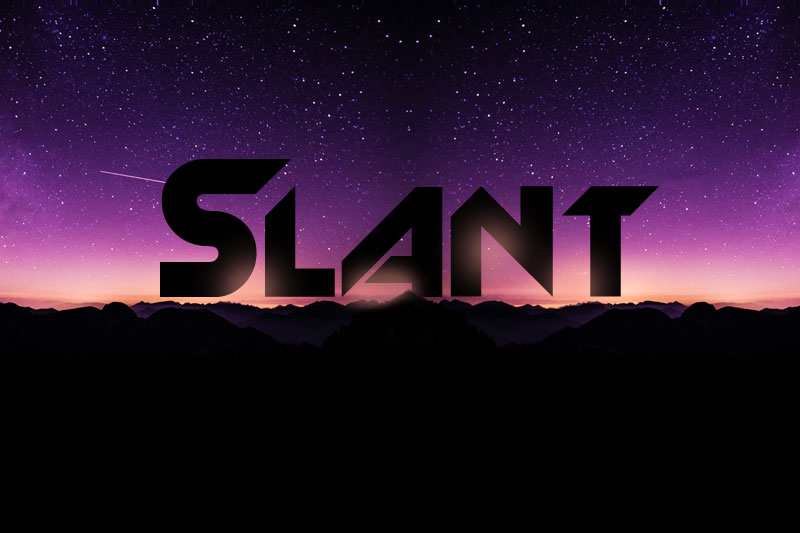 Slant Font is very creative and out of the question. All letters can convey speed, joy, and memorable moments to the audience. As a result, designing covers, posters, music magazines is one of the priorities of its use.
Price: Free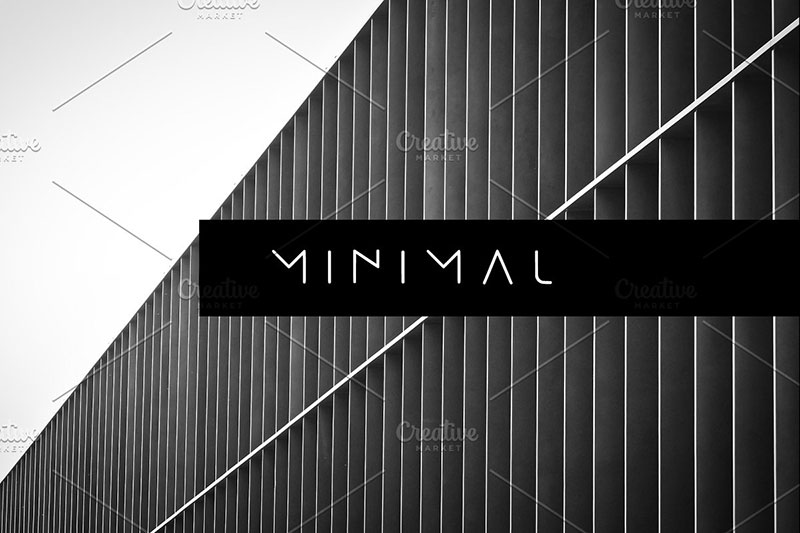 MINIMAL modern futuristic fonts are chosen by many because of the lines that scream technology. The music that is currently growing is also the result of cultural growth and is being composed with computer technologies and software. So what better way to use it in logos, t-shirts, covers, and posters..
Price: Premium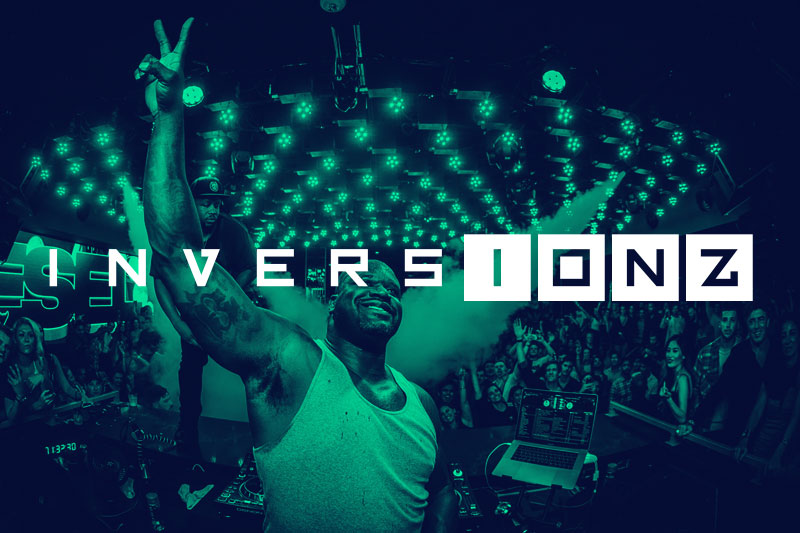 Inversionz is a font created by and placed in a square block. You can use these blocks to create designs on many flyers along with musical symbols and musical instruments such as the piano.
Price: Free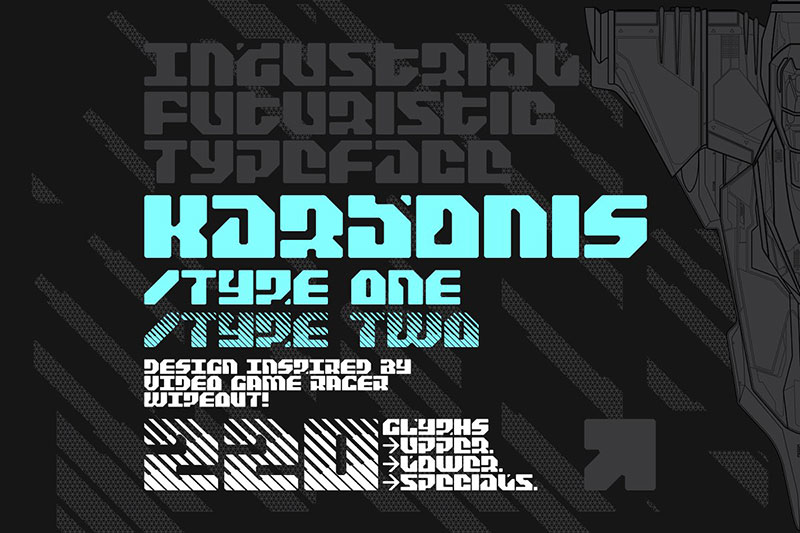 KARBONIS Industrial Futuristic is a futuristic font in the field of computer games. The design team for this font has several interesting lines that can be easily distinguished from other fonts. Smooth and bold characters create fan designs.
Price: Premium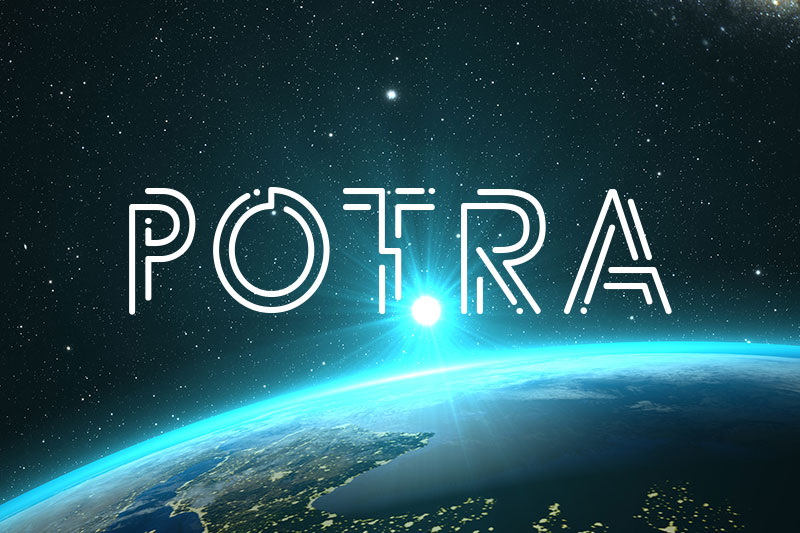 Potra neon font with rounded lines created by Alejo Bergmann. There is a drop-like dot at the end of each stroke, which makes it the best among some fonts. We suggest using this font to design the title and logo of nightclubs..
Price: Free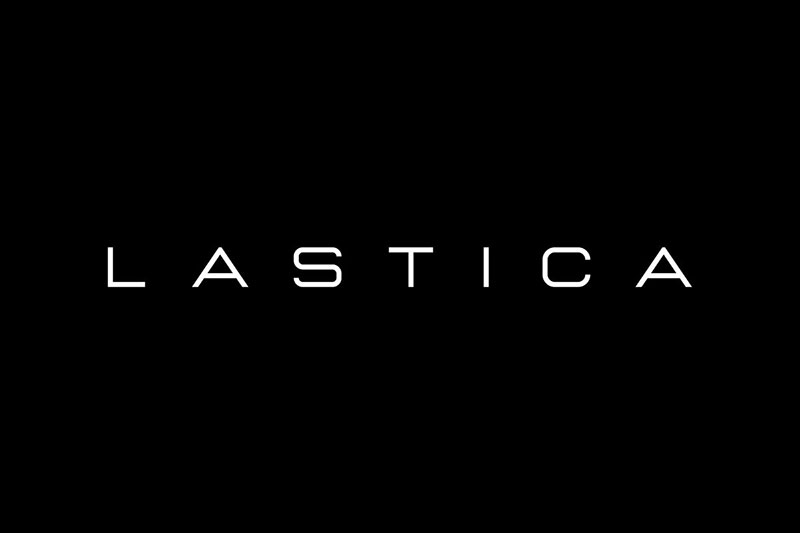 Lastica Geometric Minimalistit font is simple, minimal, and short. Some letters, such as C and S, have curved ends. This font also supports Latin letters and can be used in many countries and music festivals.
Price: Premium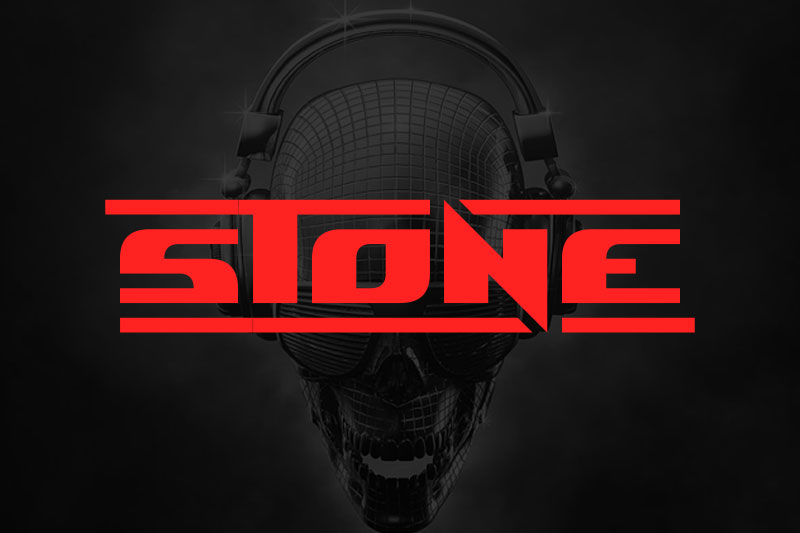 Stone Font is a work by Maik Henschel. Each character is surrounded by two horizontal lines, which of course contribute a lot to art and creativity in the music cover. You try it too.
Price: Free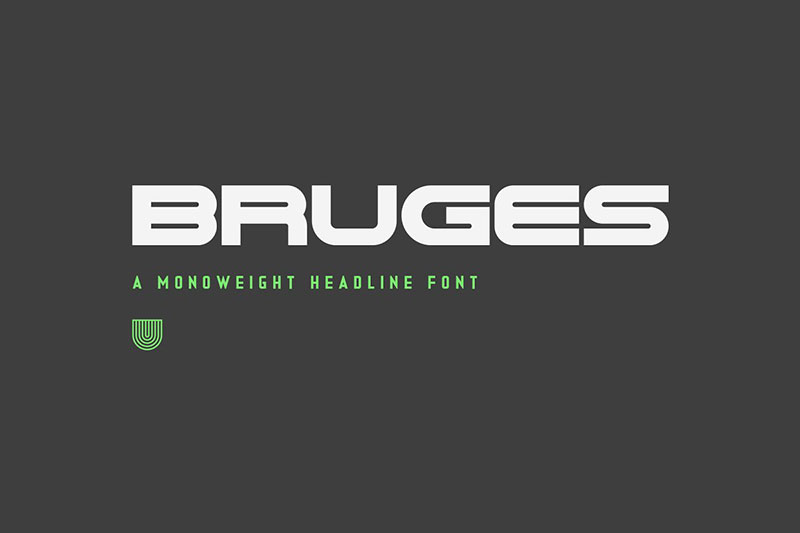 404
Price: Premium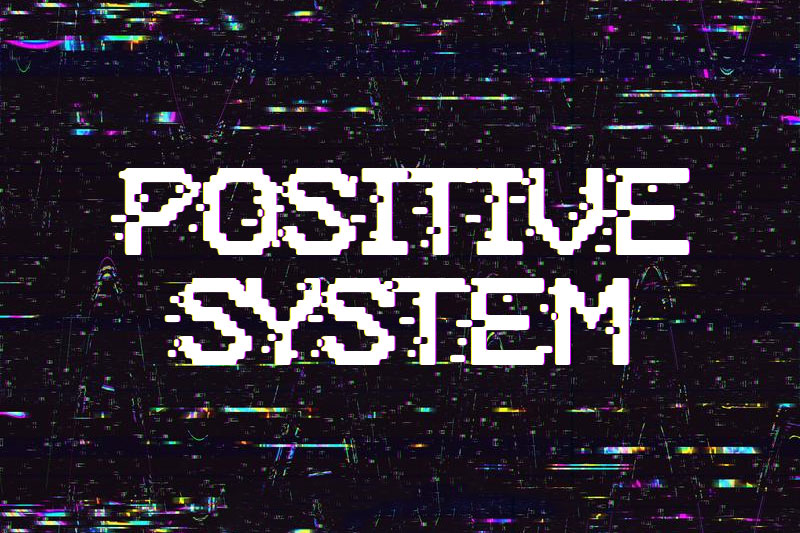 Positive System is a pixel font. But due to the movement of the pixels around it is like the movement of music that is played loudly everywhere. This font is free for personal use and you can experience a variety of designs.
Price: Free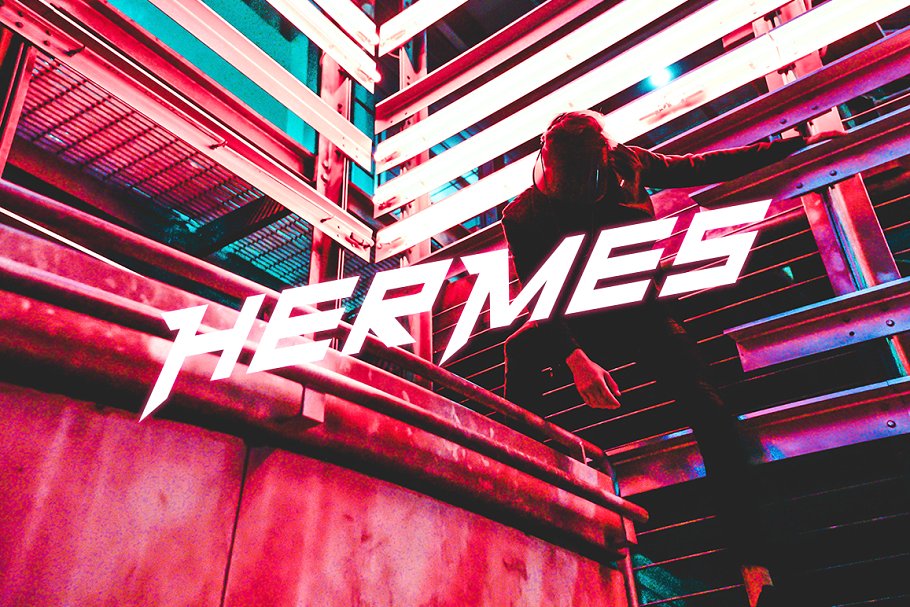 Hermes is a modern, futuristic font. For loud music played by DJs, this font will be the best choice for graphic artists
Price: Premium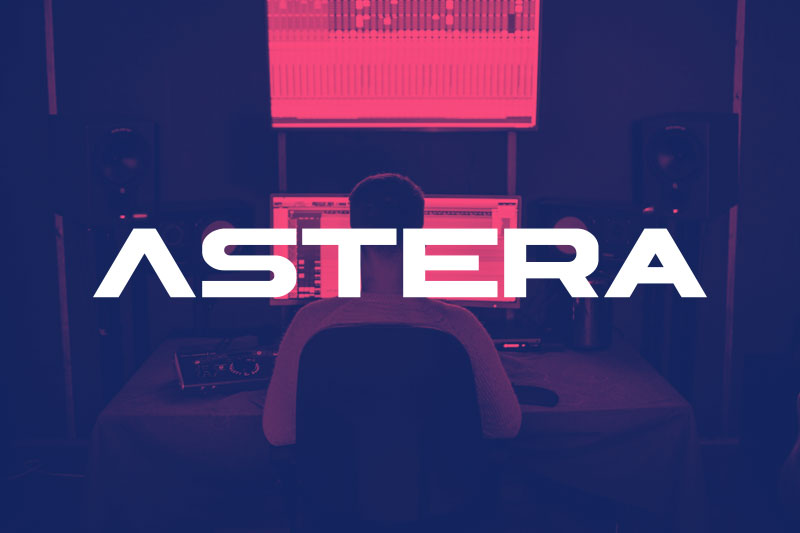 Astera is a wide and super futuristic font. The letter A is shaped without having a rule and the letter E, which has three parallel horizontal lines, is one of the features of this font. For logo design, posters, flyers are featured.
Price: Free
The special curvature of some letters, for example, the letter E, is amazing. In this letter, instead of straight lines, curved lines are used in each stroke. Use the music cover of the day to design science fiction movie posters.
Price: Free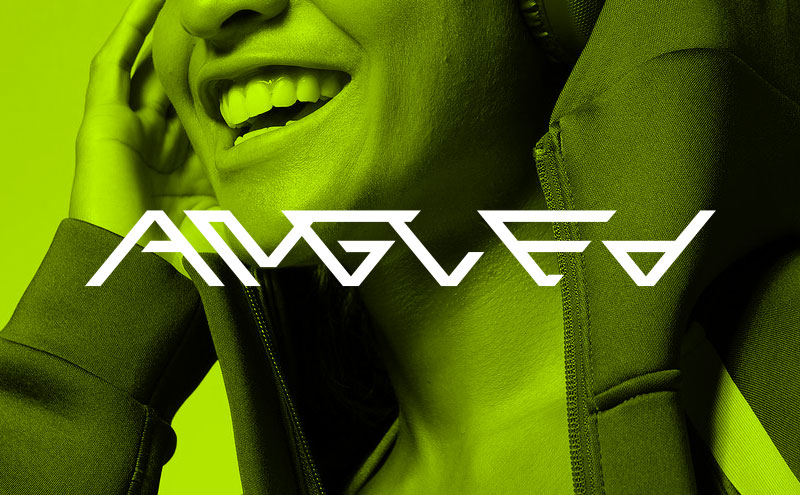 Angled font, as the name implies, you are faced with a font of angled lines and course futurism. This font with engineering shapes shows the play shape in the digital music option.
Price: Free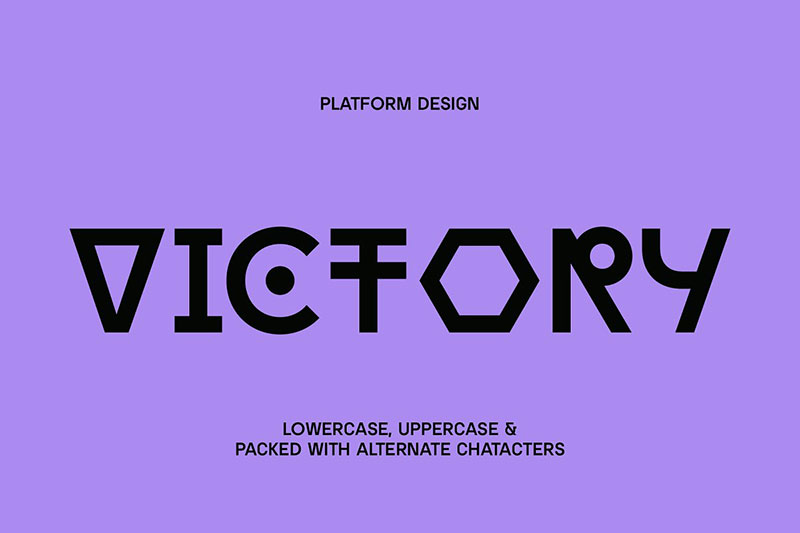 Victory Futuristic Display is a geometric, hexagonal font. The letters V and A are almost identical but designed upside-down. This font has more than 250 glyphs that can give a lot of variety in your designs.
Price: Premium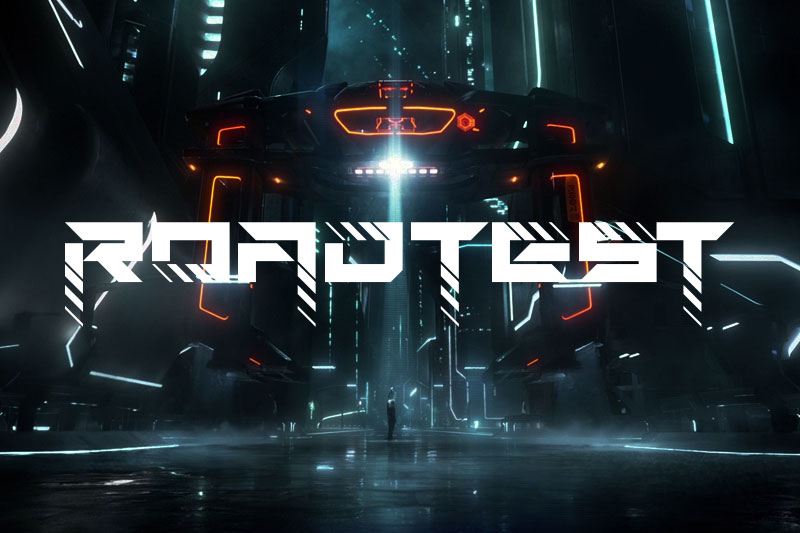 Roadtest is a font with geometric and futuristic shapes and at the same time diagonal lines. This font can turn your simple designs for music cover upside down and is very professional.
Price: Free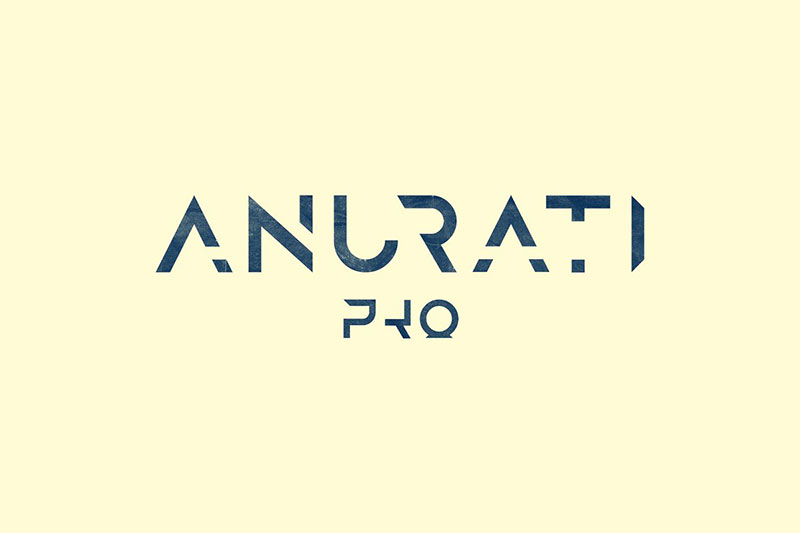 The Anurati Pro font may seem a bit simple at first glance, but due to the cross and semi-finished line, it is sometimes difficult to read. But this modern font is a different idea for people who are interested in designing and integrating elements in fonts.
Price: Premium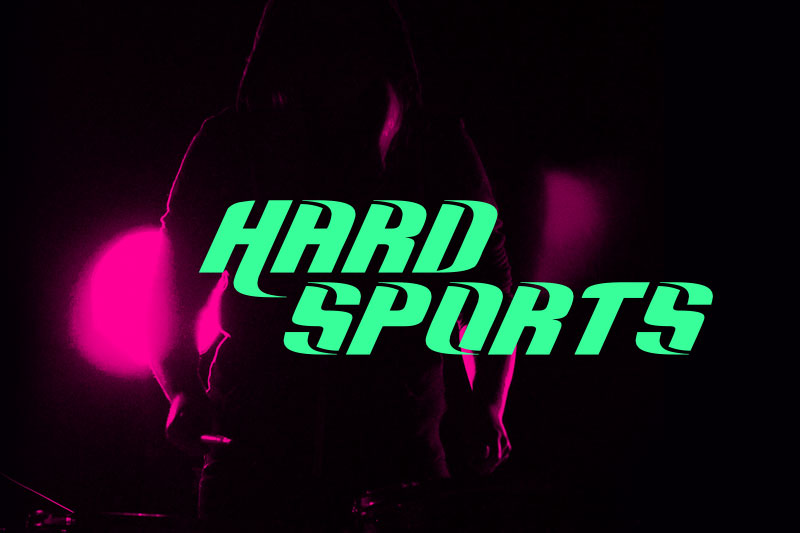 Hard Sports font is designed by Jayde Garrow. This futuristic font has uppercase letters that are designed with angled letters and sharp edges. If you are thinking of designing action movie posters, music flyers, stop searching here.
Price: Free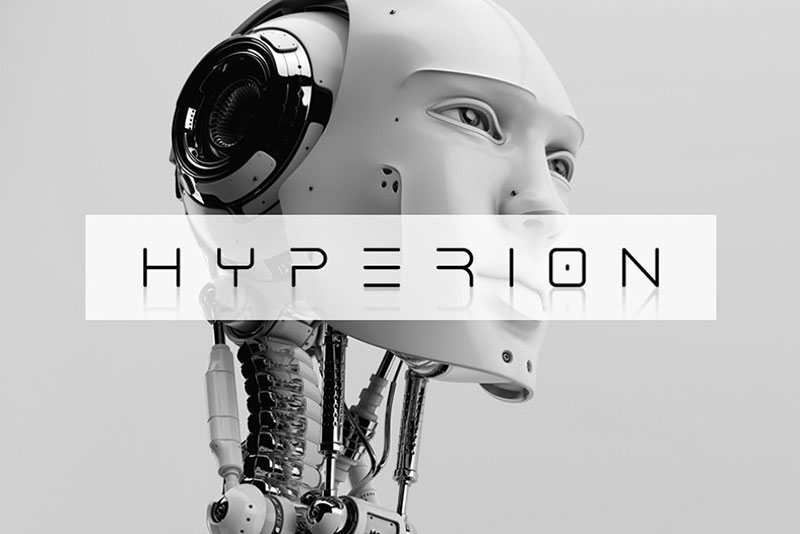 Hyperion Typeface is a futuristic and technology font that you usually encounter in many robotic movies. This font leads you to 3D music and virtual reality, which is the best option in the present age.
Price: Premium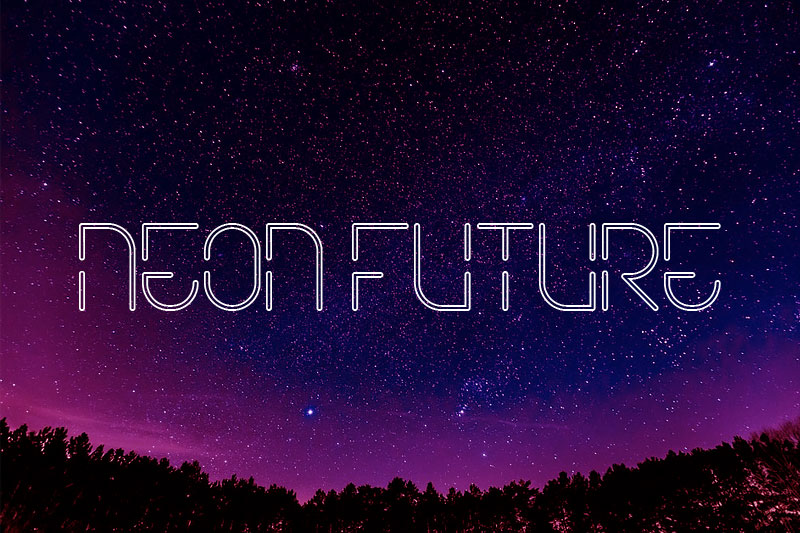 Neon Future Font is a combination of several styles. Including neon, stencil, and futurism. All this makes this font unique and in the music cover, the flyer of celebrations by famous DJs looks great.
Price: Free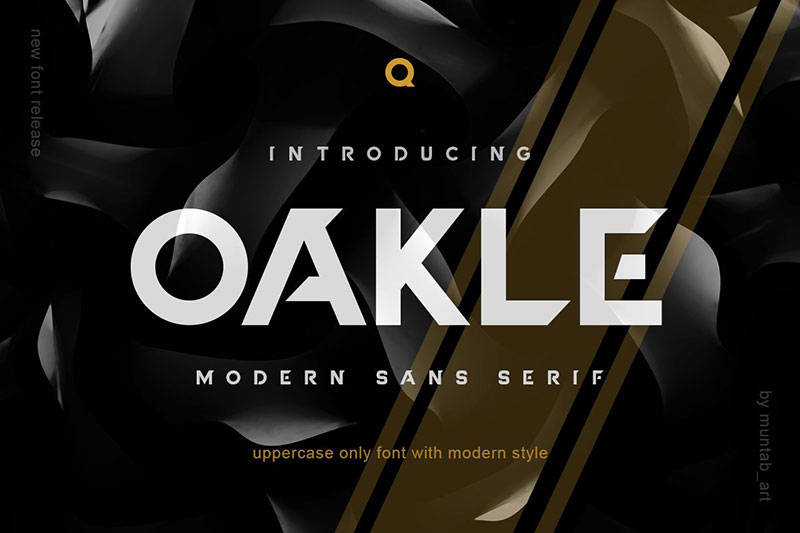 Oakle Modern Sans Font was created by Muntab_Art. This is a futuristic font of special lines and sometimes the end of the character in the form of a triangle and sometimes without any special design. All of these can be used for many and great designs.
Price: Premium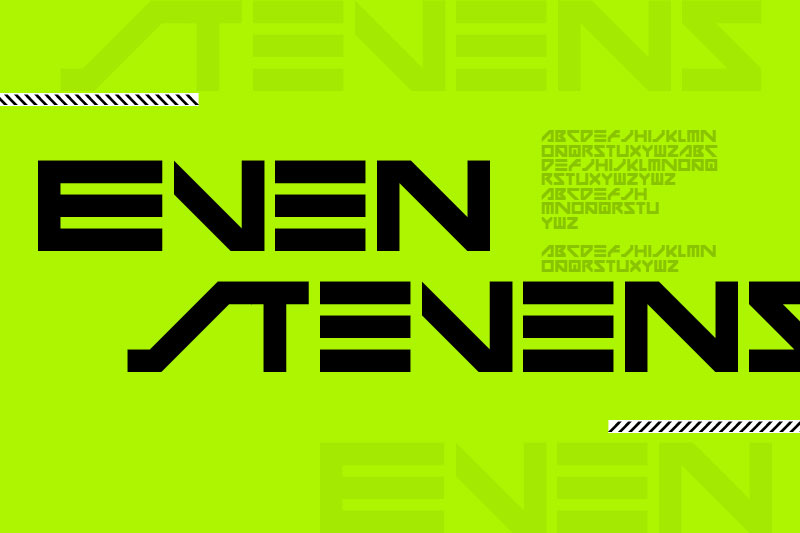 Even Stevens font was designed by Checked Ink. This font has the feature that some letters are wide and some of them short. The letter S is very cleverly designed and can be used in the title of disco, fashion brands.
Price: Free
Critical Mass LDR fonts are the kind of fonts that reflect the feeling of being in a big festival with many DJs from around the world. Polygonal and geometric lines for this font is the best definition to use in a music cover.
Price: Free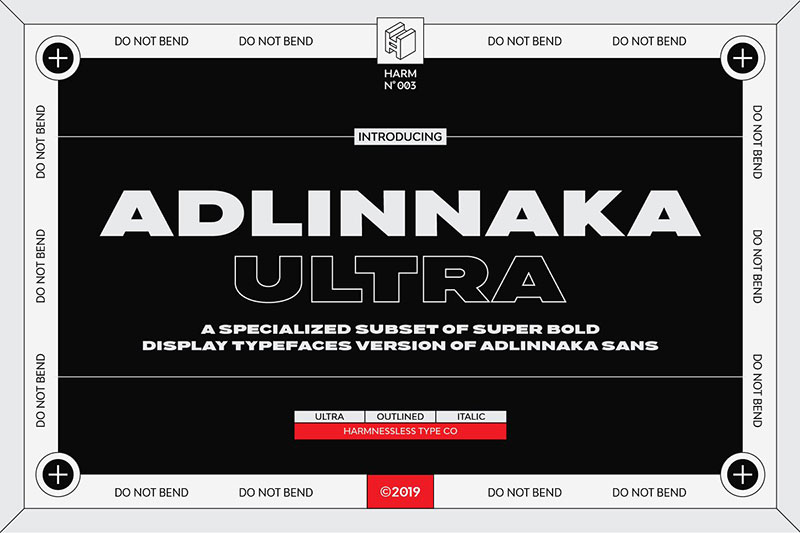 Adlinnaka Ultra Display Font designed by HARMNESSLESS. This font is designed in two styles, inline and outline, to provide you audience. This font transmits certain energy and is a good balance for your designs.
Price: Premium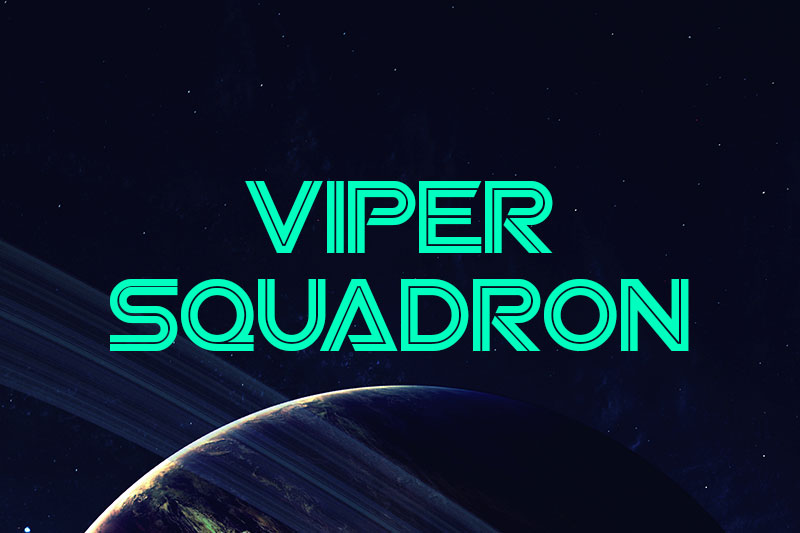 Viper Squadron is a retro font. This font features 4 different styles. Letters such as R, P have a small gap that can be recognized as unique in this section. For designing t-shirts, science fiction movie posters, nightclub flyers are best.
Price: Free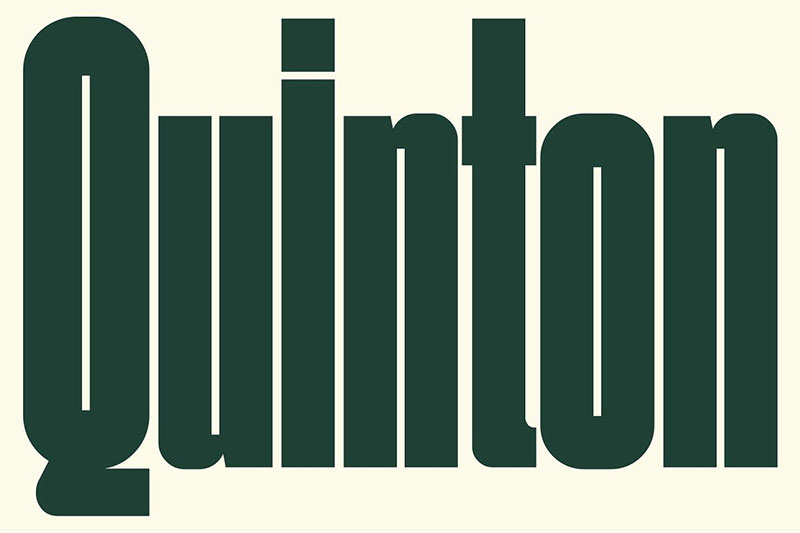 Tall and condensed with letters that show the music to be extremely beautiful and loud. This font is suitable for flyers and music themes, design on T-shirts with a light-dark background.
Price: Premium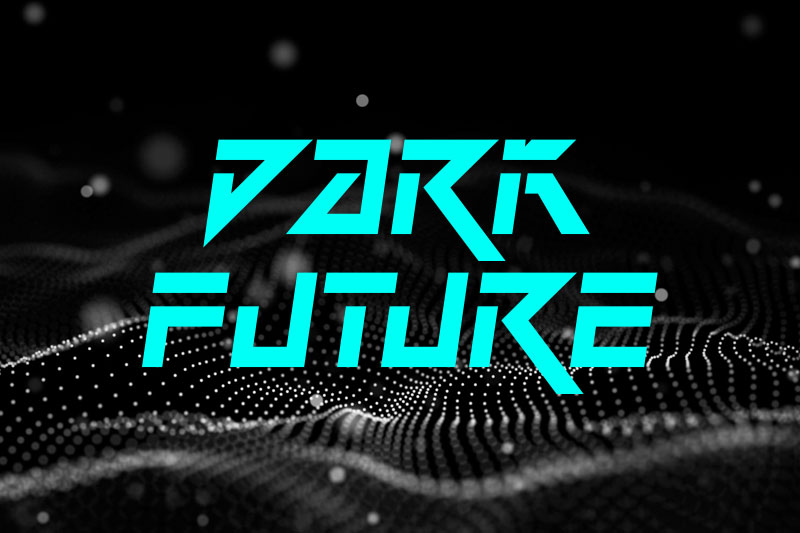 Dark Future font is very different and similar to death metal styles. This font has a similar routine to display the letters D, A, V. It can be said that the geometric shape of the right triangle has been used. As a result, posters, logos, and futuristic themes are waiting to be seen with this font.
Price: Free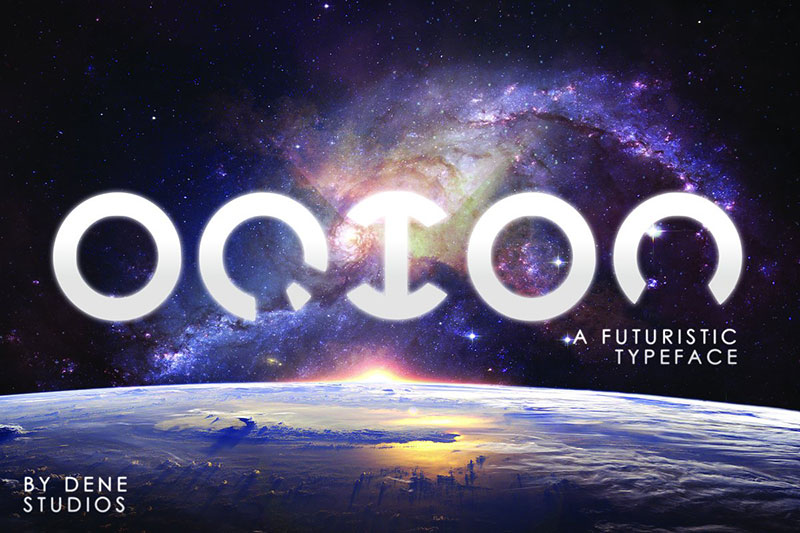 ORION A Futuristic Typeface Font Designed by Dene Studios. All the characters are inspired by one of the main geometric shapes, the circle, and follow the pattern without the angles of the lines. With this font, you can do many designs and decorations of the club, music cover.
Price: Premium
Sea Dog 2001 Font is one of the lovely and great packages that have more than ten styles, bold, chrome, outline, inline, and many more. The letters A and D are designed symmetrically, which is a good opportunity for brands that have all kinds of letters to use symmetrically.
Price: Free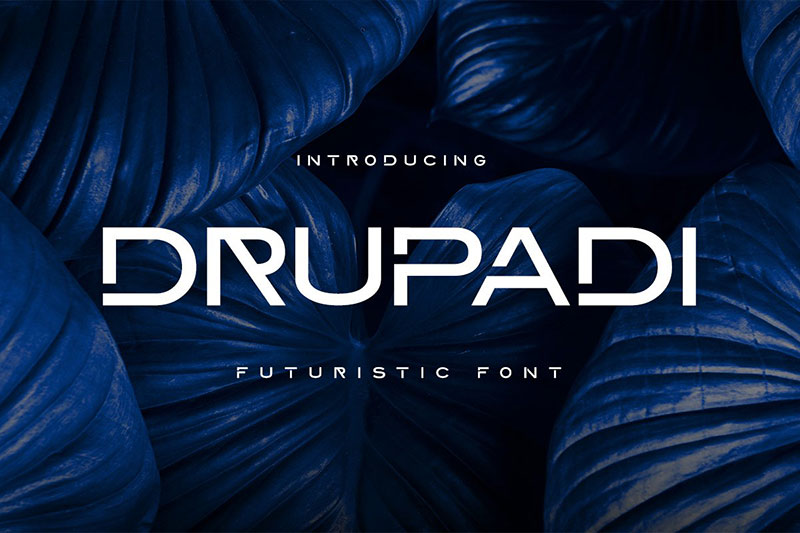 Drupadi presents a modern and futuristic font for the audience. Some letters have gaps and some have extra glyphs. These two features together show beautifully that variety in the music cover is also possible.
Price: Premium
Tele-Marines A font with thin lines but the horizontal space between the strokes is slightly larger than the spacing of the characters. This feature helps you to have a more cohesive music logo and better results in less transverse space.
Price: Free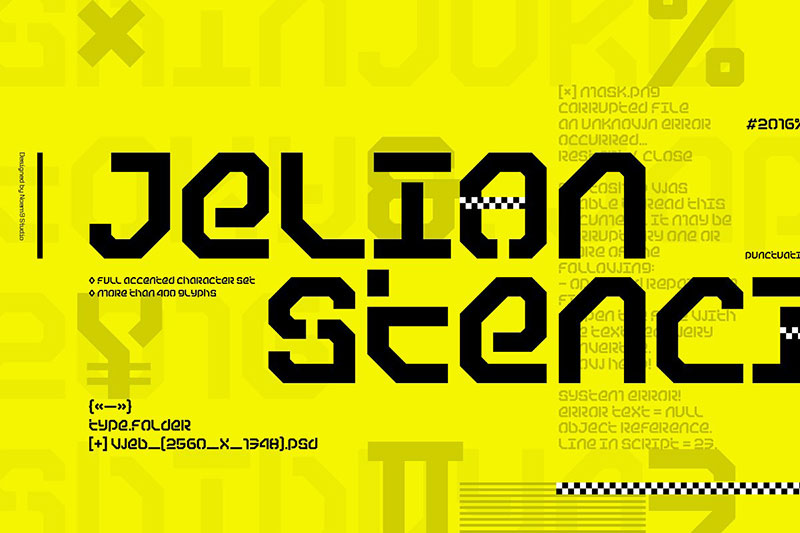 Jelion Stencil Font was designed by Noem9 Studio. Animations that aired in the 1990s have a title similar to this font. Redesign many music themes, games, and animations on 21st-century pages with this geometric font.
Price: Premium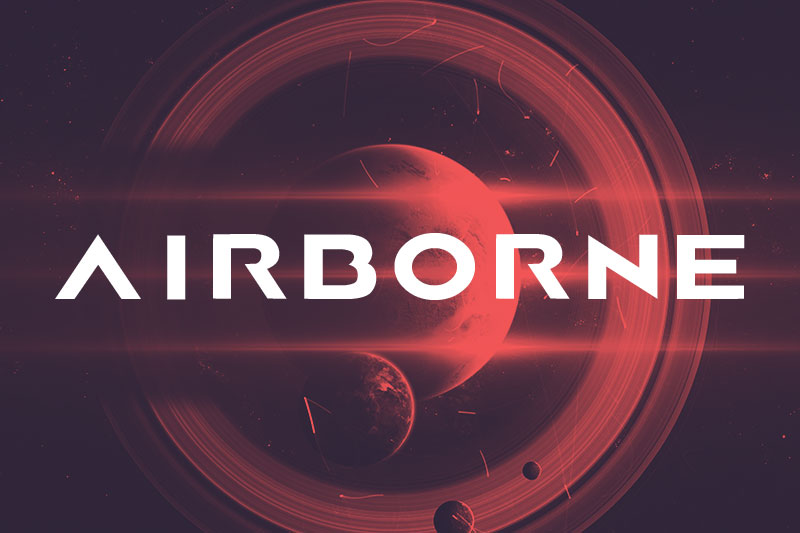 The Airborne GP Font was designed by Gustavo Paz. You have chosen the right font to have the viewfinder. Unlike many fonts, this font supports lowercase letters and can be a complete set for posters and flyers.
Price: Free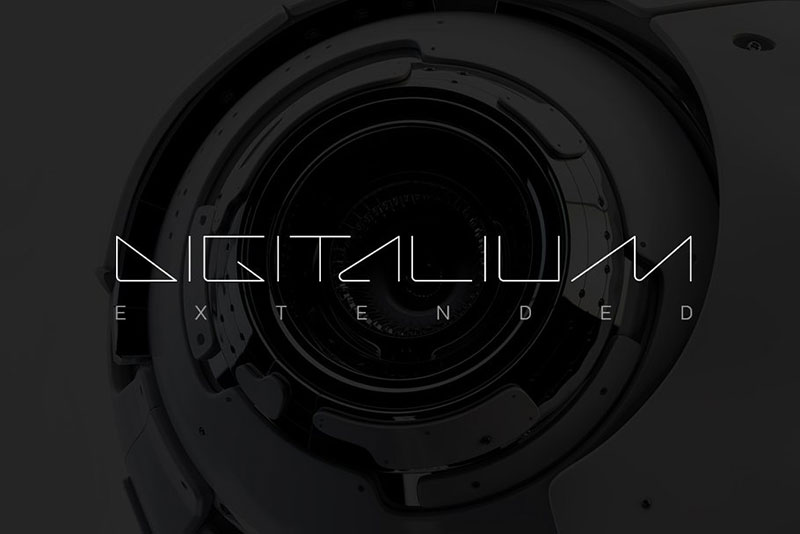 Digitalium Future Web is a robotic font with fine lines. If you are in the fields of technology, technology, composite music, robotics, and data science, this font is suitable for use, presentation, cover, and logo.
Price: Premium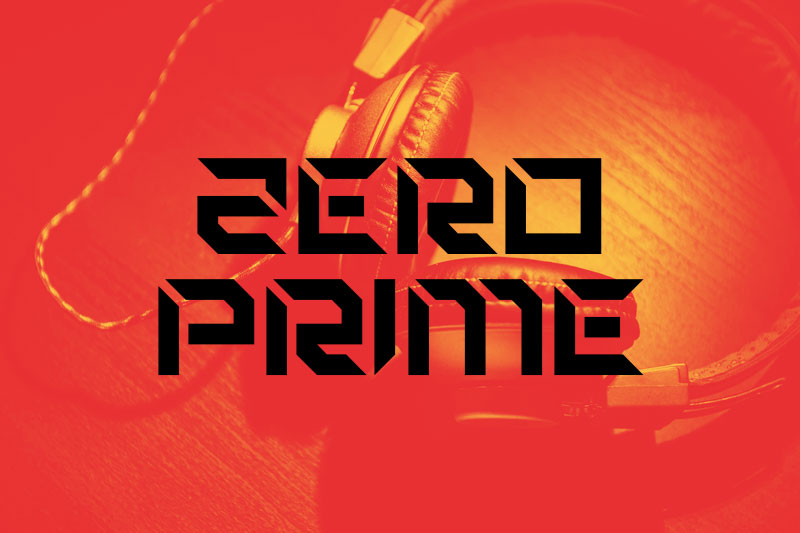 Zero Prime is a geometric font and can also be used in digital styles and technology. This collection has more than 40 different types with different weights that will become one of your best assistants in the font tool.
Price: Free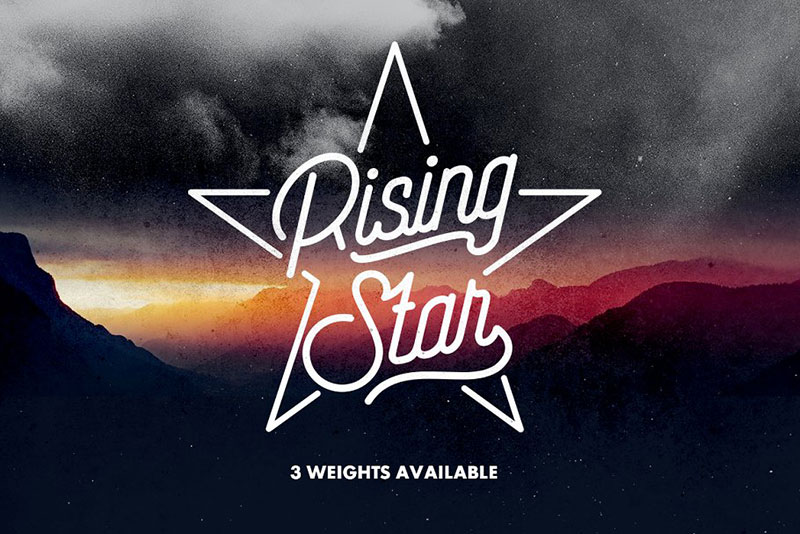 Rising Star is a fun and retro font designed by Hindia Studio. This classic font is used for many designs with dark backgrounds and a sense of space. The smooth letters in this font will become your friend along with your designs.
Price: Premium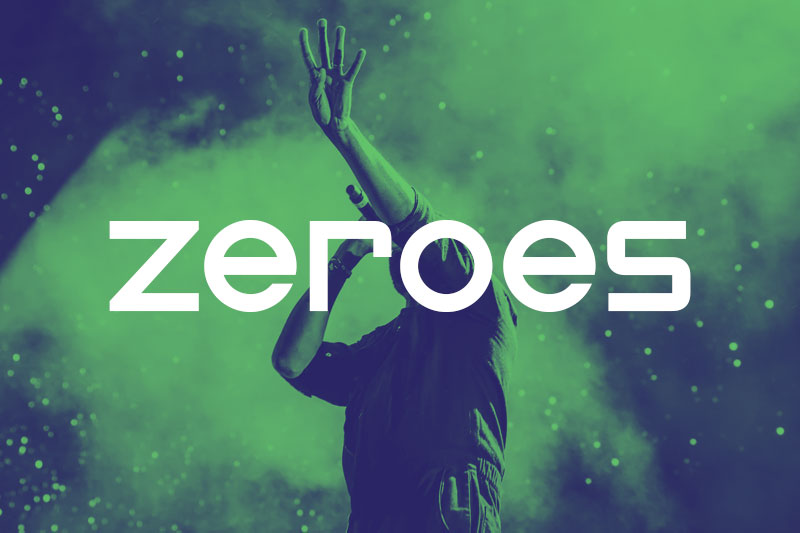 Zeroes Fonts created by Typodermic Fonts. Square style with non-sharp edges can be seen in this font. If you want your next cover, flyer, and poster to have unique and attractive features for the audience, we recommend this font..
Price: Free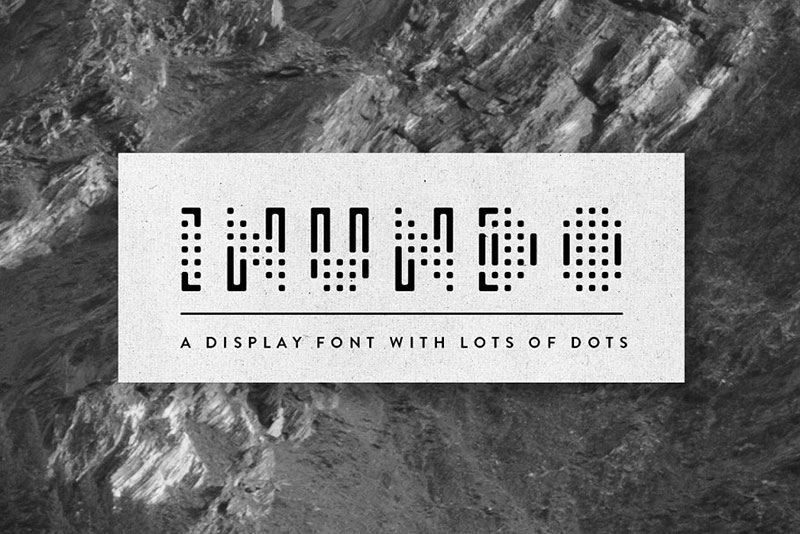 INUNDO is a minimalist font that combines lines and dots. This font has 4 styles: regular, rounded 1, rounded 2, rounded 3, each of which can be suitable for your purpose in the music field.
Price: Premium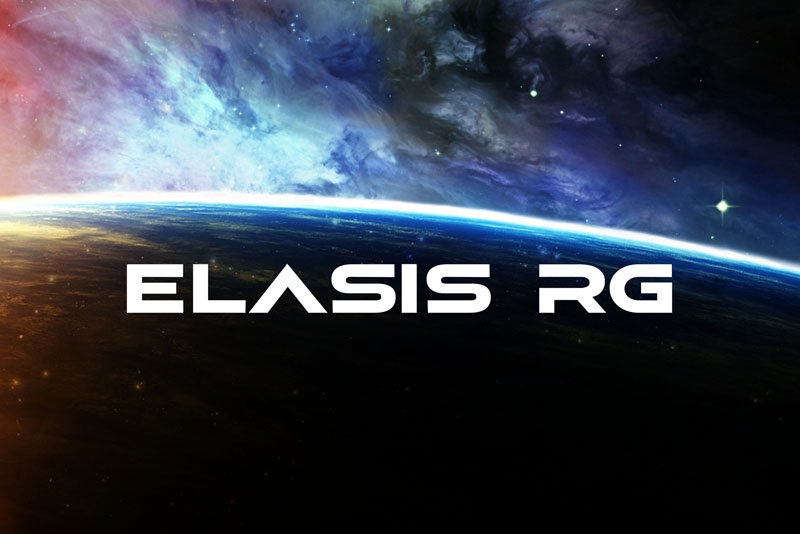 We suggest you download the Elasis font, and since it is free for personal use, it is a good challenge to use it in wallpapers and music covers. The letter A without a horizontal line, the letter S in a smooth way indicates that it is very popular.
Price: Free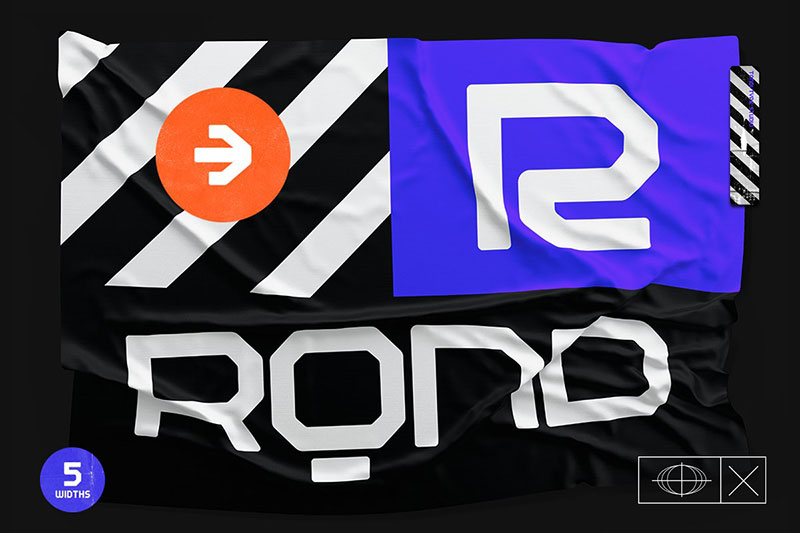 RQND Pro is a geometric, hexagonal inspired font. This font is inspired by technology designs and technology, so it is suitable for street fashion, car manufacturing, street backgrounds for covers.
Price: Premium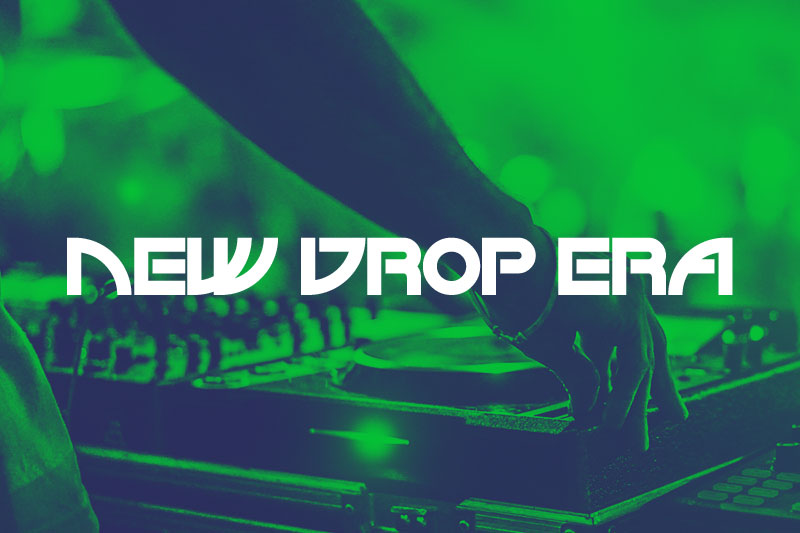 New Drop Era Font is a work of art by Muraknockout Media. All letters follow a certain order, such as an arc, and improve the designers' view of the ideas they have in mind. Use it for free to get started.
Price: Free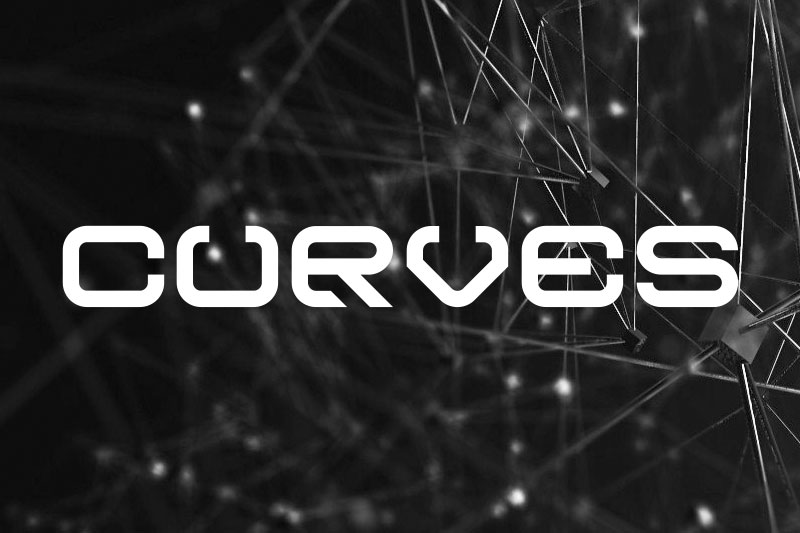 Curves is a font that inspired by industrial and mechanical tools. As a result, for technology, foresight, science fiction is a good choice. But do not forget that it is also great for designing covers, T-shirts, flyers and music posters.
Price: Free
Conclusions
If have a celebration and festival in the future probably you are looking for a special design for flyers and posters to invite the audience of happy and festival songs. We have prepared this collection of the best DJ fonts and introduced you to a lot of fonts and ideas that we thought. We hope you find it useful.