65+ Best Free and Premium DJ Fonts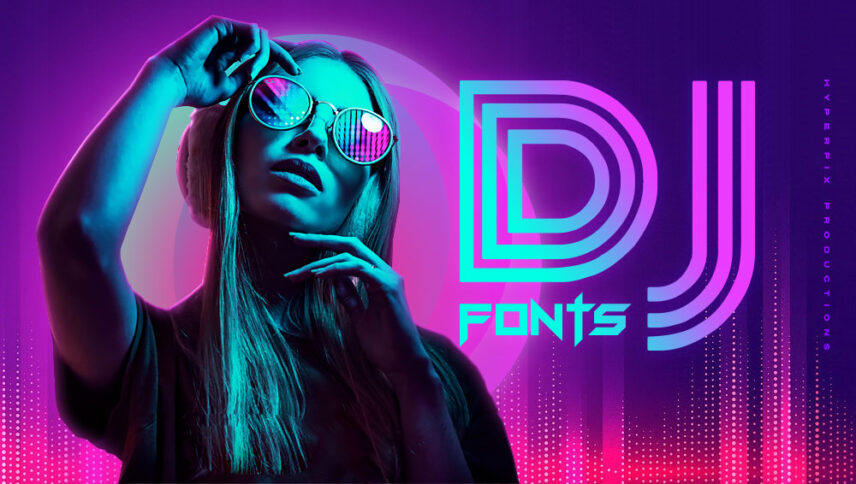 Have an upcoming big party and want to invite famous DJs? Do you have music and festival cover projects and don't know how to finish it and which font you can use?
There are fonts that come with Vintage and Retro style and of course, resemble discs and musical notes.
All the designs you want, are plus the speaker elements, the microphone, the crowd, and the attractive DJ fonts make it an incredible piece of work.
Best DJ Fonts
Let's keep the spirit of music alive in all festival projects, nightclubs by downloading and using these Dj fonts.
If you would like to see more fonts in this style, I suggest you visit the list of futuristic fonts.
Nebula font proposes a combination of angles and rounded corners that makes for distinctly shaped letterforms. It's both bold and eye-catching – surely something your audience won't miss.
Price: Premium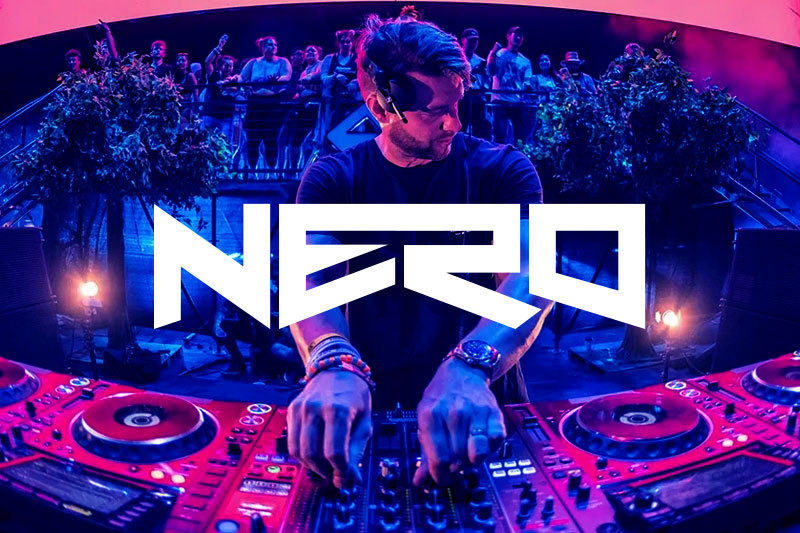 Nero offers the same bold angles some of the more expressive typefaces we feature on this list, except the angles are wielded sparingly. In doing so, it avoids limiting its use to headlines and extra-large copy.
Price: Free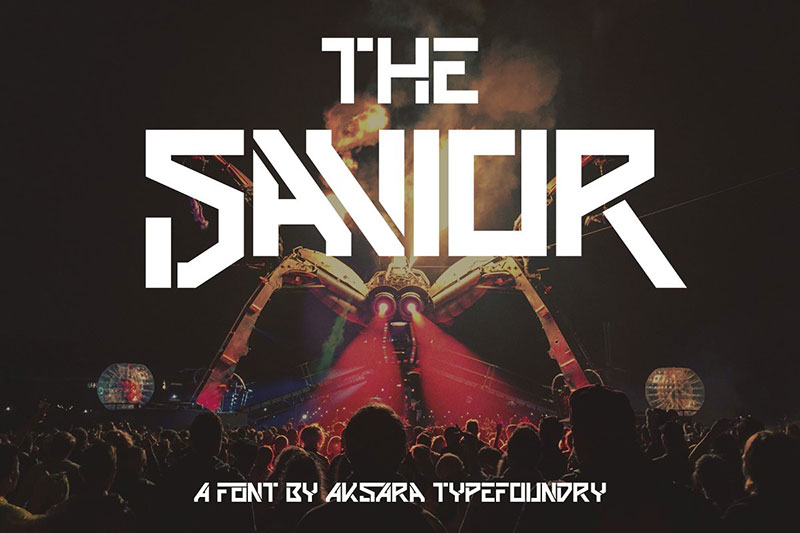 The Savior Futuristic is a modern font that features a bold and elegant character design. You can use this font to craft all kinds of designs from logos to posters, website headers, and business cards, for instance.
Price: Premium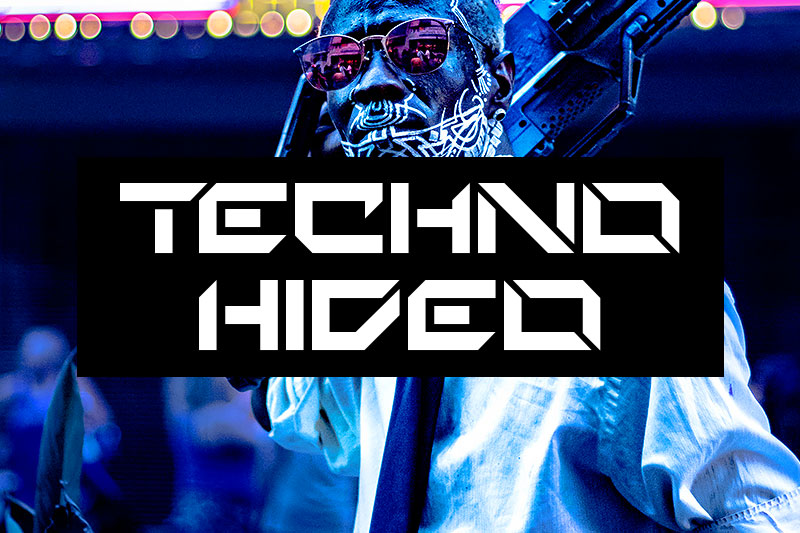 Techno Hideo has a geometric and rock style font provided by TracerTong Fontworks. It is an all caps display face inspired by stencils. It has different pieces that fit together like links, making its letterforms feel strong and bold.
Price: Free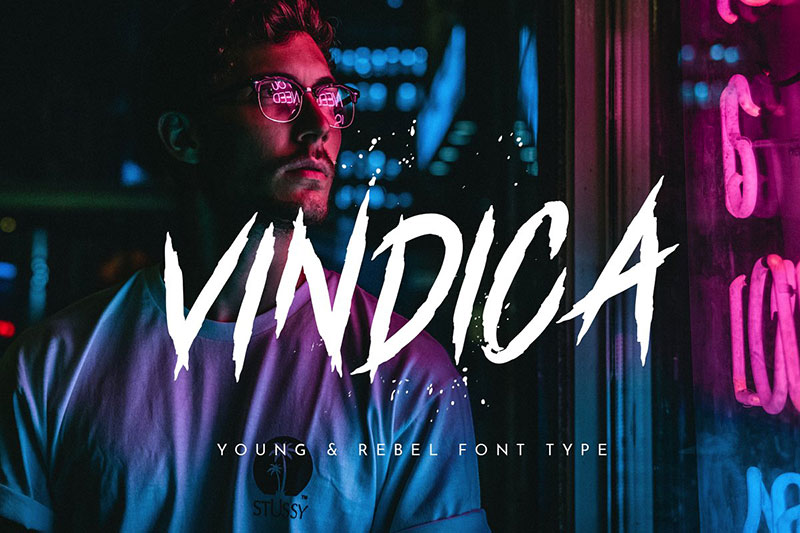 Vindica Rebel is a brush futuristic font for innovators and risk-takers. Combining a futuristic style with playful lettering, this cool DJ font is the one to use when you want to turn heads.
Price: Premium
Vermin Vibes is a typeface built using triangles, comes upper case and with a few stylistic alternatives for certain glyphs. It does not only work well to help you build a piece that feels futuristic, but it also helps create a mystical feel.
Price: Free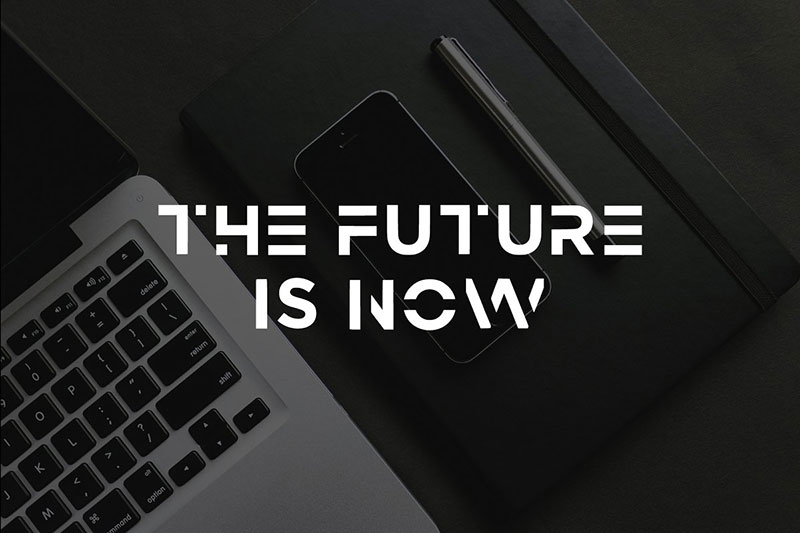 Prime modern bold Sans Serif is a typeface you can treat in a variety of different ways to achieve various feels. Try using some of its awesome stylistic alternates or ligatures. They are awesome for designing futuristic posters, soothing music covers.
Price: Premium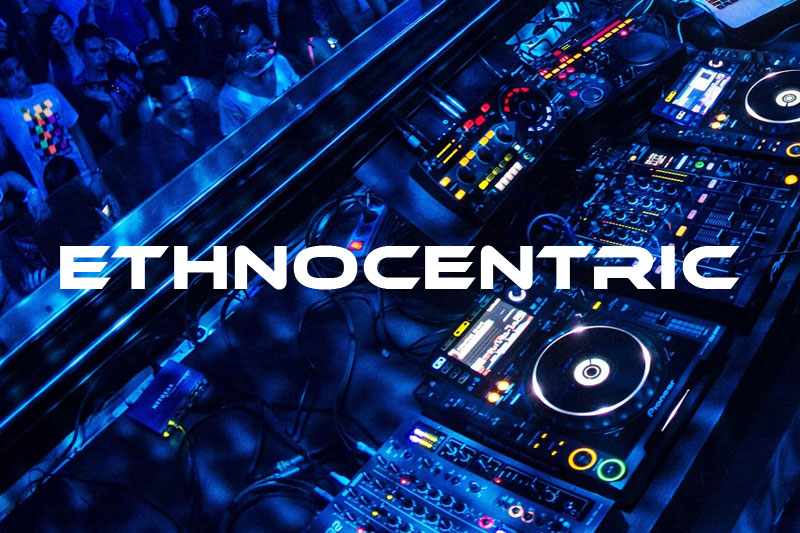 Ethnocentric also designed by Typodermic Fonts, is a minimalist typeface also designed to feel like it is from a time still ahead. I love the bits missing from its letterforms, as they make the font feel playful. Setting a large headline music concert? Give Ethnocentric a shot.
Price: Free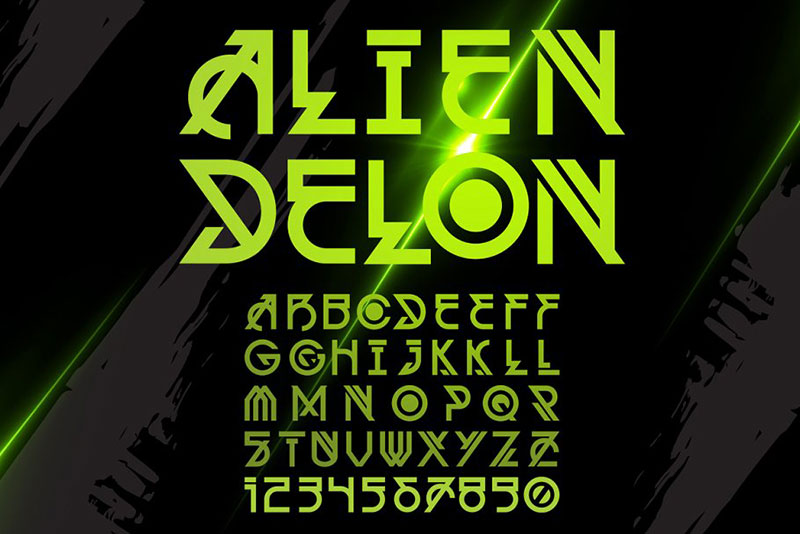 Alien Delon is a complex, eye-catching futuristic typeface that will draw attention to any copy set in it. Use it to design futuristic and science fiction covers and posters. Be careful not to use it in small sizes as it will be difficult to read.
Price: Premium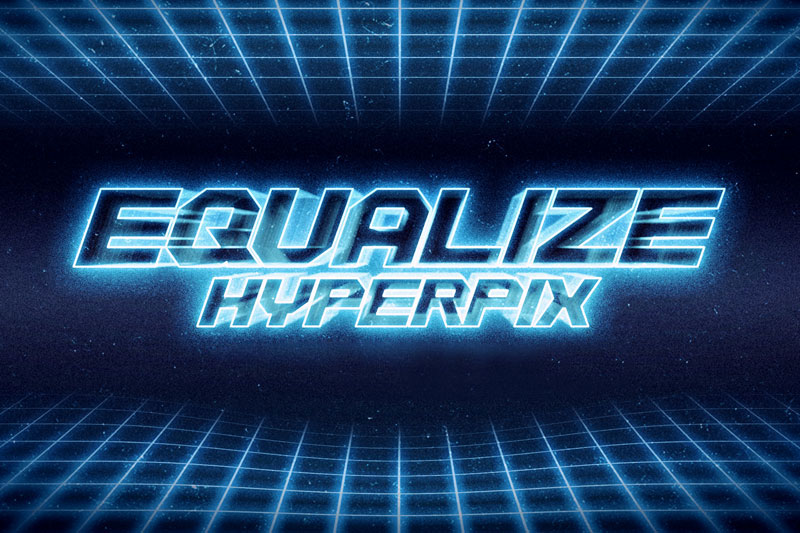 Equalize Font is a geometric typeface that in some letters of the edges, the angle of the medicine is in a horizontal line. This DJ font is suitable for many designs, movie posters, jazz music covers.
Price: Free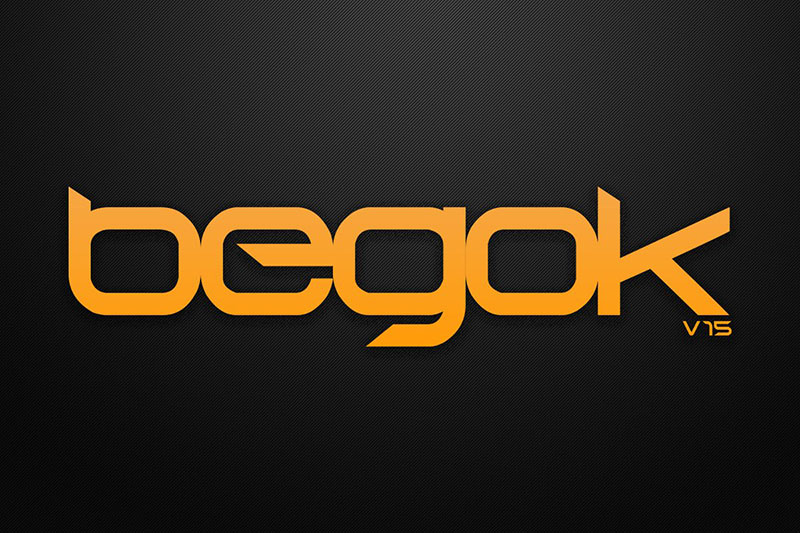 Looking for something bold and rounded? Begok is your guy. With is boldly geometric, rounded look, it's hard to miss and great to quickly stylize content.
Price: Premium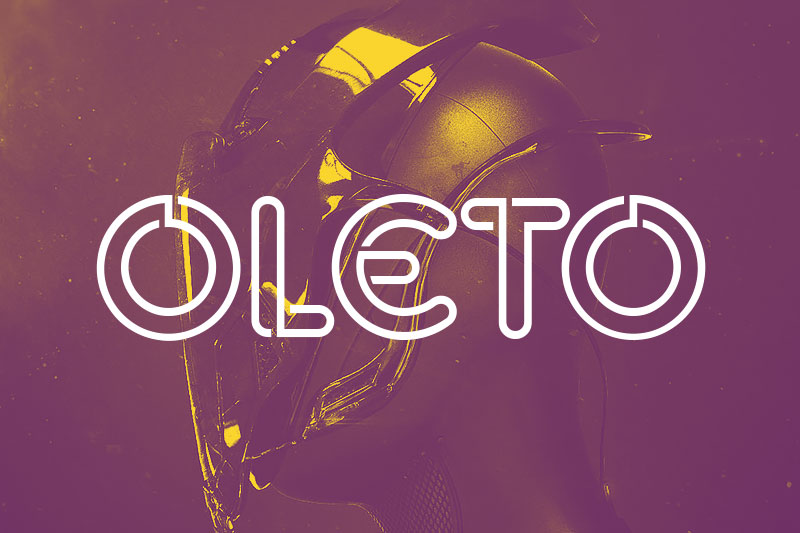 Speaking of expressive typefaces, Oleto is a beautiful combination of cursive edges and thin lines that are anything but muted. These lines sound like very loud and exciting running diskettes and attract a large audience.
Price: Free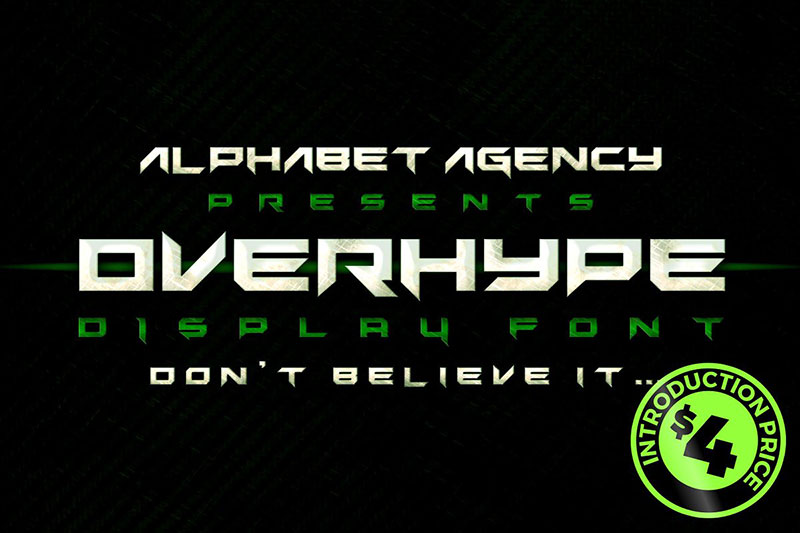 Overhype is another gorgeous sci-fi DJ font, this time with that Alien movie vibe to it, Overhype is a perfect choice for technological, sci-fi, and all kinds of music projects you can come up with.
Price: Premium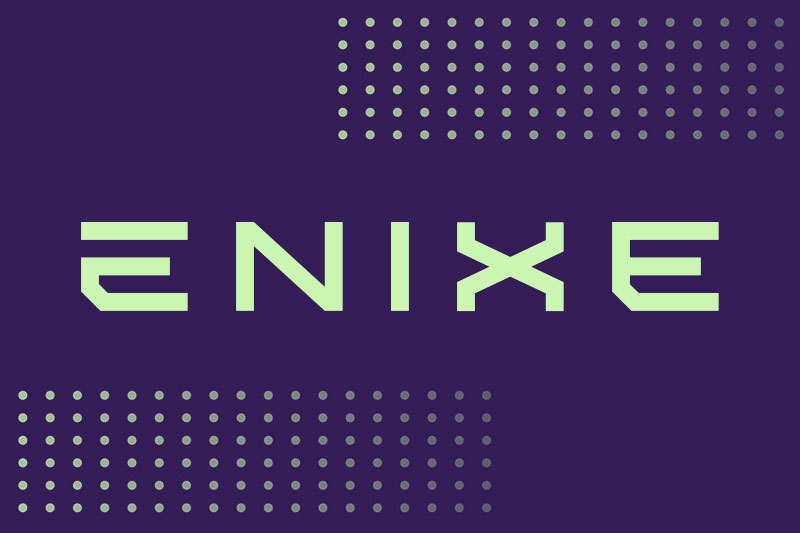 Enixe is a lovely DJ typeface with futuristic touch by Foyez Uddin that banks on the law of closure to add visual interest to its letterforms. Use it as a display typeface set over imagery or color blocks — as seen on dafont — to instantly give your work a joyful feel for the next music cover.
Price: Free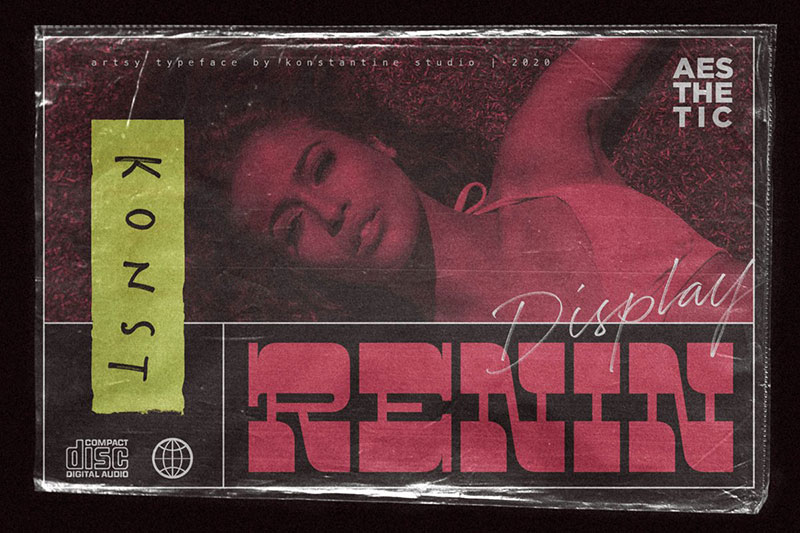 If you're struggling to pick a font that fits your project or industry, try looking for inspiration in pop culture. For example, retro-futuristic movies use very creative font designs that you can use as inspiration to find fonts with similar design and integrate into your projects.
Price: Premium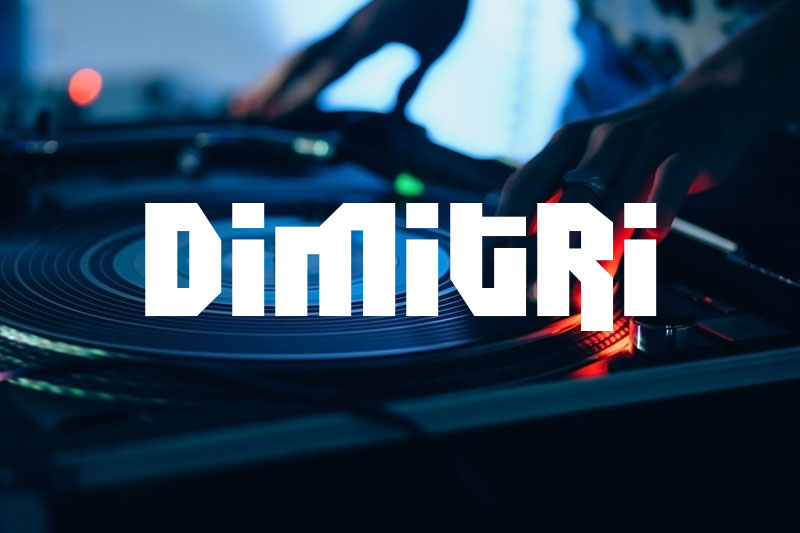 Here's an awesome retro-futuristic font for those who like to bring together the present and the past. Use Dimitri for any kind of project where you need a display font: DJ logos, T-shirts, apparel, product packaging, and nostalgic music cover.
Price: Free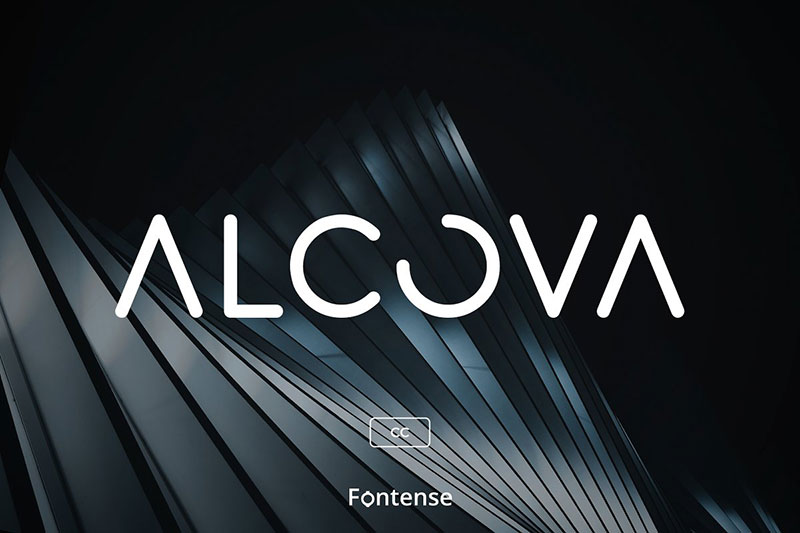 Want to create movement? Use a few of the stylistic alternates in Alcova CC Modern Futuristic. The rounded cuts on each letterform make the typeface feel dynamic and alive.
Price: Premium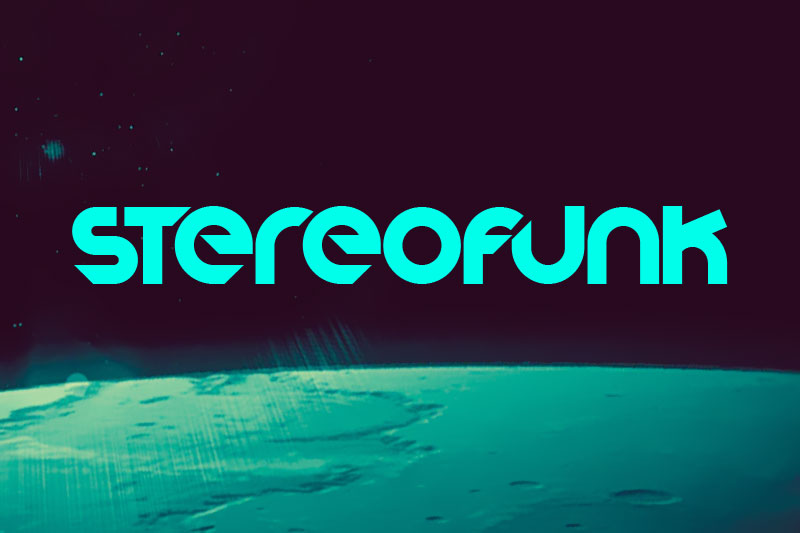 Stereofunk is a geometric sans-serif set of fonts that feel like they belong on an electronic dance music poster. It has bold letterforms, with both rounded and square ends, place it front and center of any piece that features it. Designing for a dance music festival or EP? Keep Stereofunk in mind.
Price: Free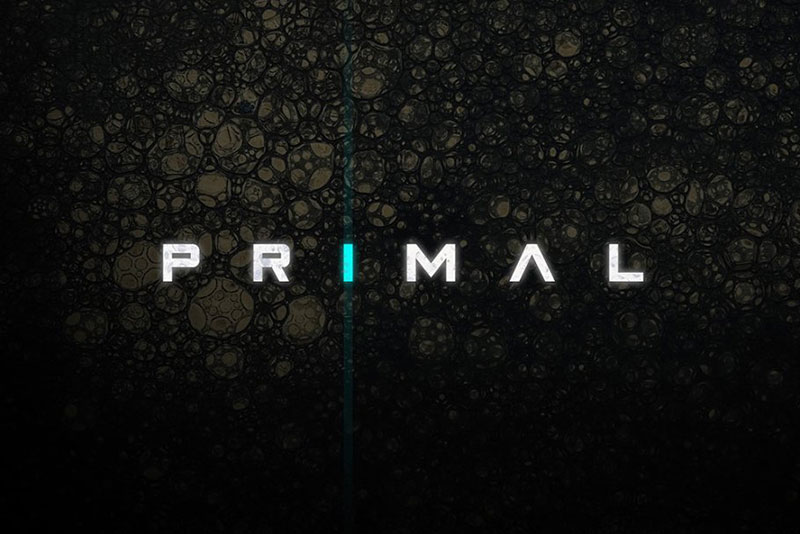 Primal Futuristic is a geometric alphabet that feels like it is made of lights. Apply it to convey a sense of futurism in designs. It is super-expressive, so go ahead and set a copy that you want people to notice in it.
Price: Premium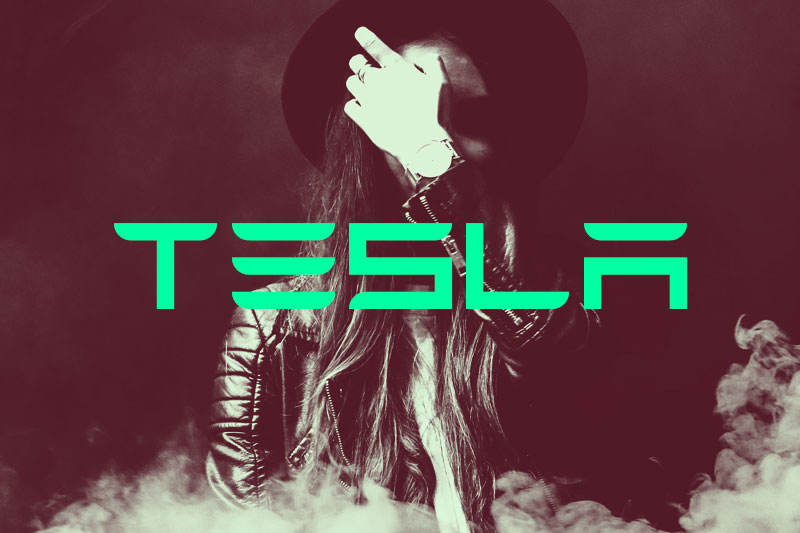 Working on a type of lead poster? Try Tesla. Its edgy and different letterforms can stylize any piece of content. Some of the glyphs in the set, like its "E," are so interesting that you'll want to leave out any bells and whistles and let the words stand alone.
Price: Free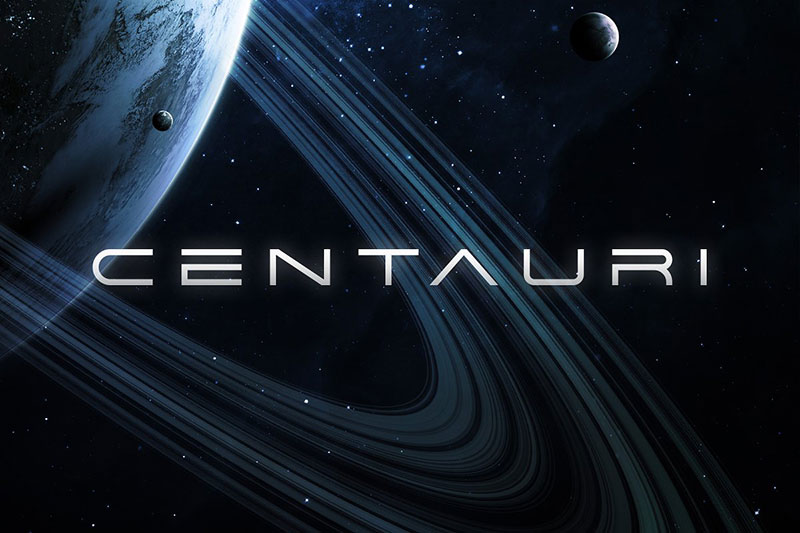 One of the simpler futuristic fonts featured here, Centauri Futuristic is nevertheless a powerhouse you can use in your posters, web design, branding, and more. This sans serif font includes uppercase letters, numerals, and a large range of punctuation.
Price: Premium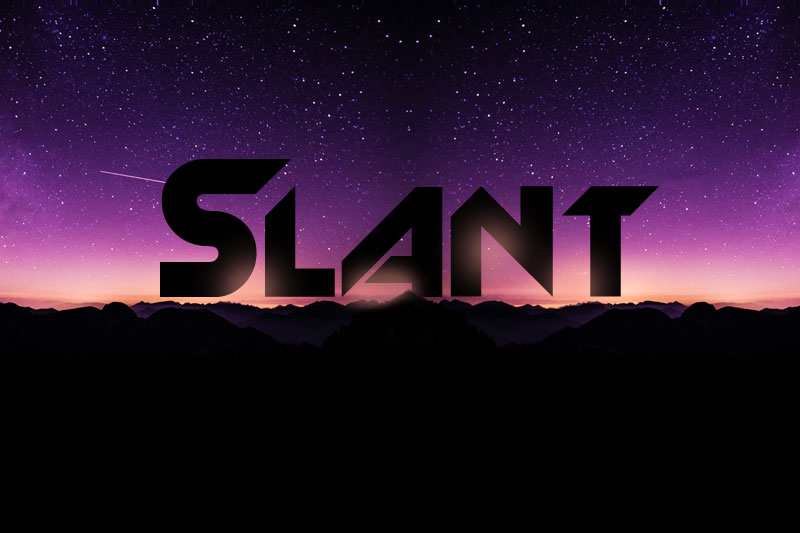 Slant with lovely triangle 'A', is a free sans-serif font available free for personal use. It comes in both lower and uppercase and has a few stylistic alternates for several glyphs.
Price: Free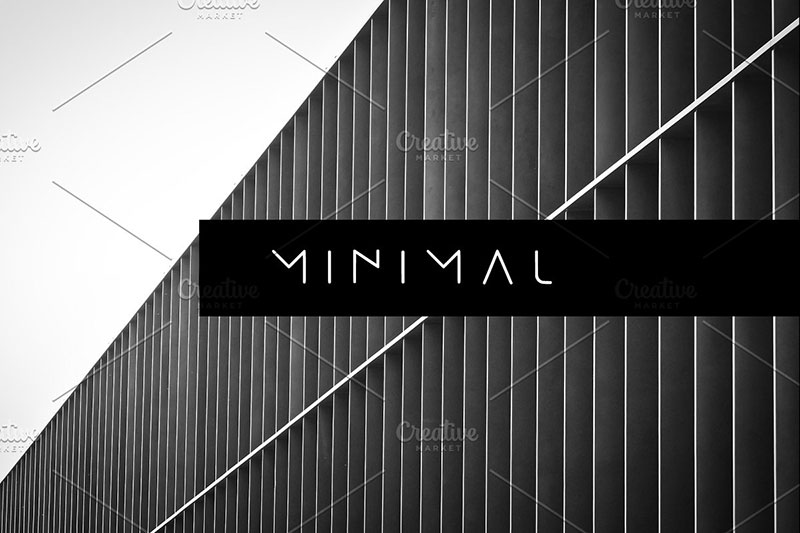 MINIMAL modern futuristic is a minimalist font created by MoonBandit. This font banks on the closure to add visual interest to its letterforms. Several, like the 'M's are made of what normally is the letterforms counter and others of bits and pieces that normally make up each glyph.
Price: Premium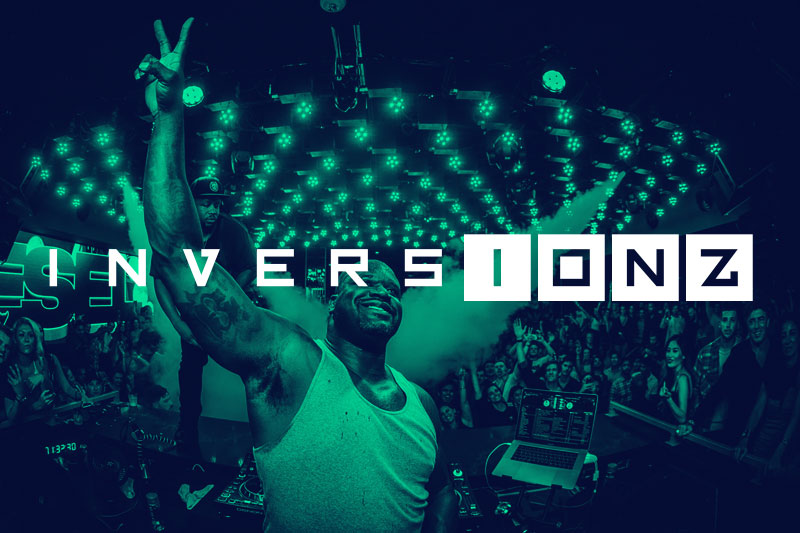 Have a space quote you'd like to set in you cover music? Set it in Inversionz. Its sharped letterforms and cutouts will look beautiful on a cover because having square blocks not only does not make the cover and poster space smaller but also attracts attention!
Price: Free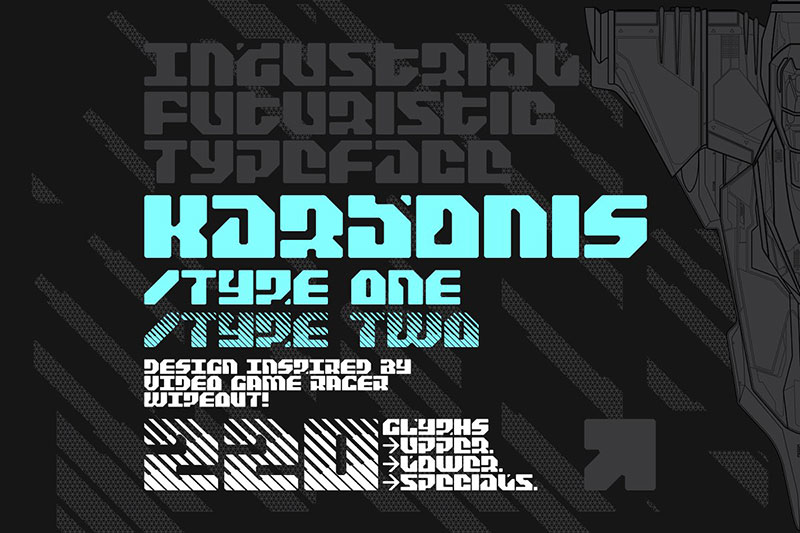 KARBONIS Industrial Futuristic is another DJ stencil font that you can use when you require a font that will stand out well in big projects but still retain a bit of creative edginess. The set includes two styles: regular and chrome.
Price: Premium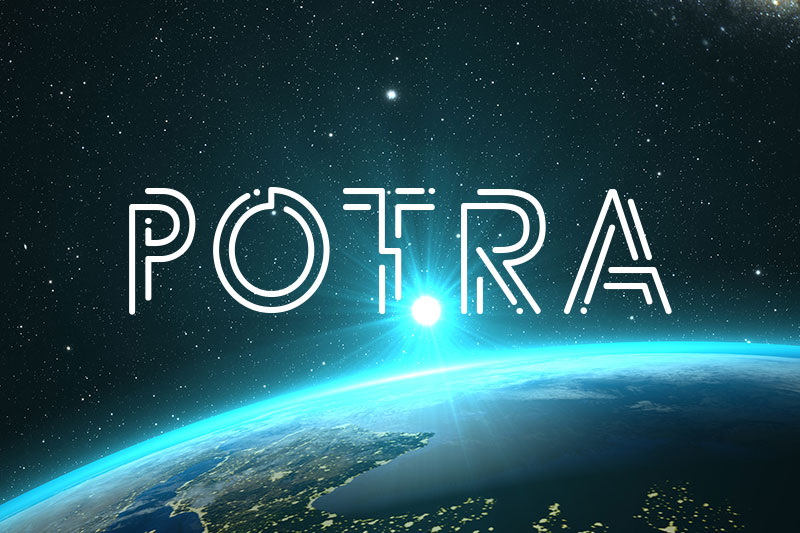 I really dig Potra retro sci-fi feel. It's bold, simple,, and straightforward. If you want to add a retro feel to any futuristic piece, use Potra font for your next music album.
Price: Free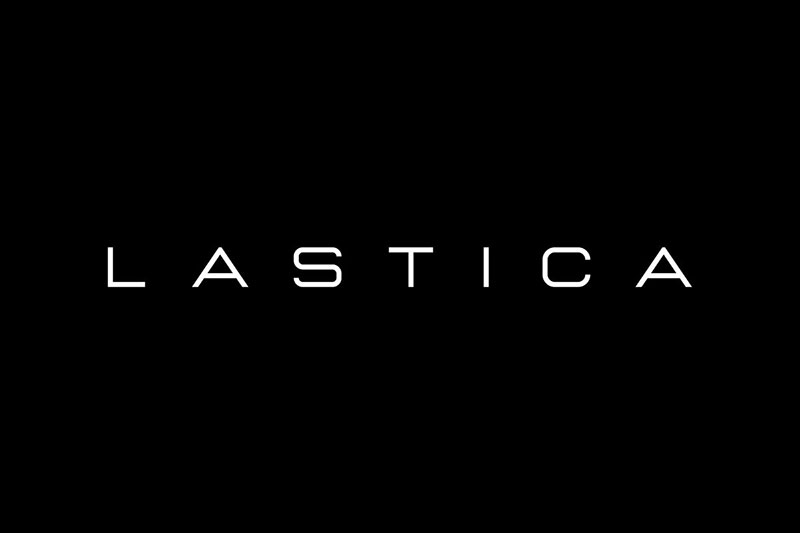 Check out this cool DJ font! Lastica Geometric Minimalistic is an all-caps display font with characters that have corners where curves would be expected. So, use this gorgeous font for T-shirts, movie titles, music cover posters, and other print media.
Price: Premium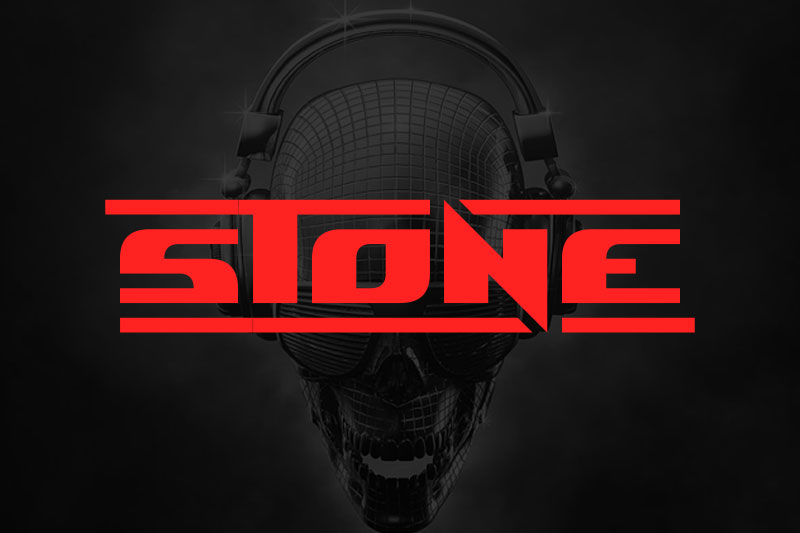 Stone font created by Maik Henschel. It is a modular typeface inspired by astronomy. Although we've showcased it set in all caps, try setting it in lowercase. It looks beautiful!
Price: Free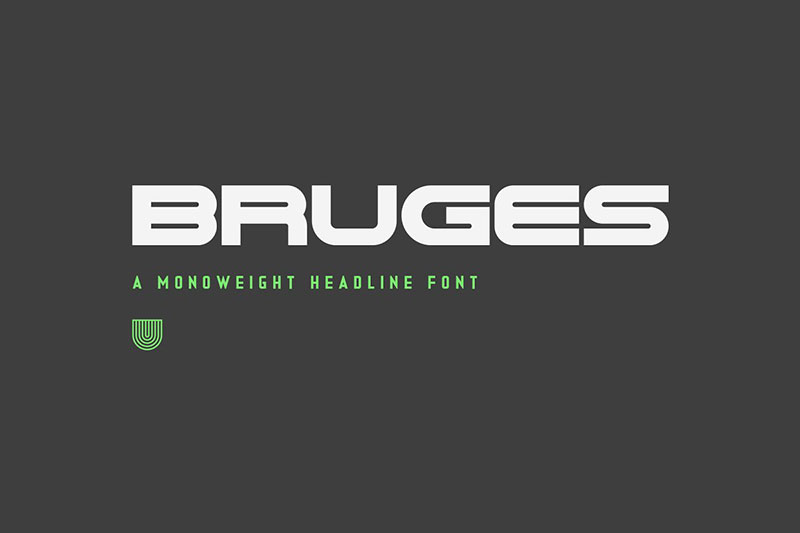 How's this for eye-catching DJ bold fonts? UTC Bruges is a wonderfully innovative font that harnesses the language of technology to create a font that is both futuristic and distinctive. As a result, concert, festival and celebration posters become great with this font.
Price: Premium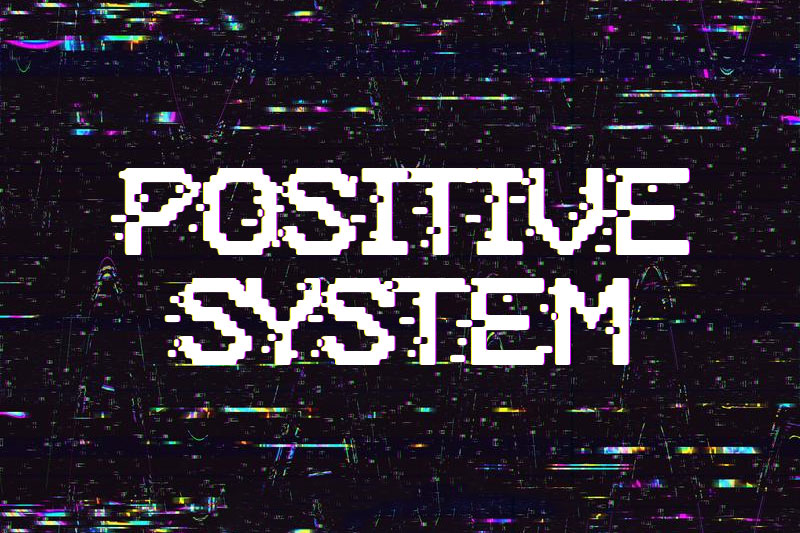 Looking for something pixel style and strong? Try Positive System. It, like many of the other typefaces we'll cover, comes with stylistic alternates. These are wonderful to have as they give you options that can take a logo from good to awesome.
Price: Free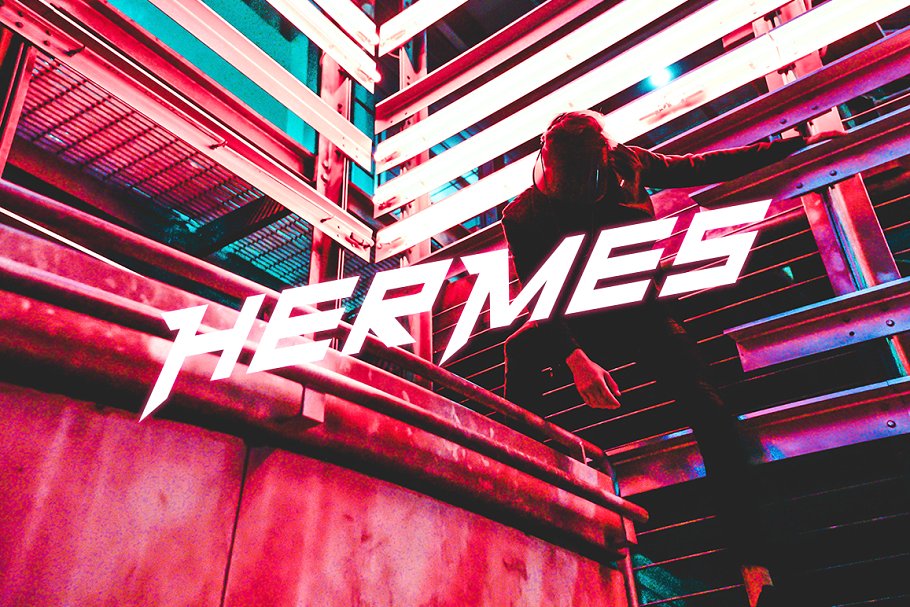 Hermes Font provided by LogoLabs. It is a futuristic Dj font featuring a stylish and unique design that's most suitable for making posters, logos, and social media posts.
Price: Premium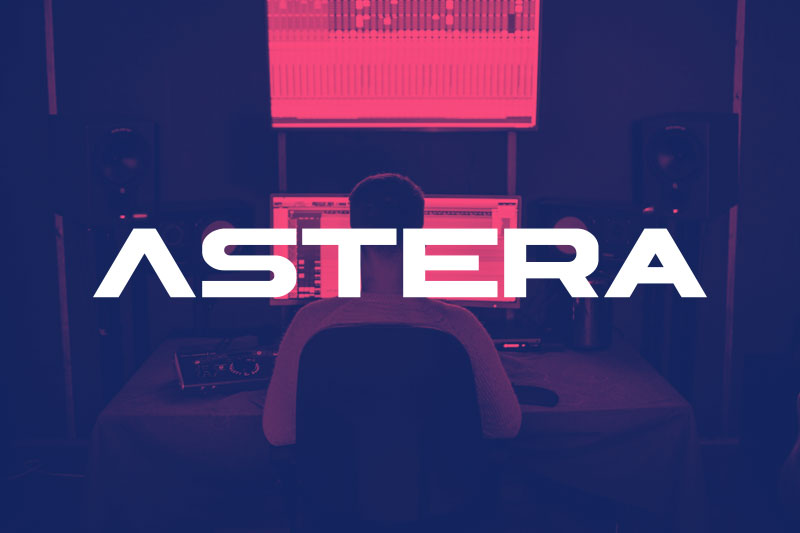 Astera font has super interesting details on its glyphs. I am totally into its uppercase 'A' and its non-crossbar stroke. The fonts many elegant details make it an excellent choice for a headline or a beautiful logo.
Price: Free
Welcome to the future of music land. Alexis comes with a brand new set of letters and glyphs in 20 weights such as regular, grad, halftone, 3D, outline, and much more. Use it for your next headline, poster, or logo design.
Price: Free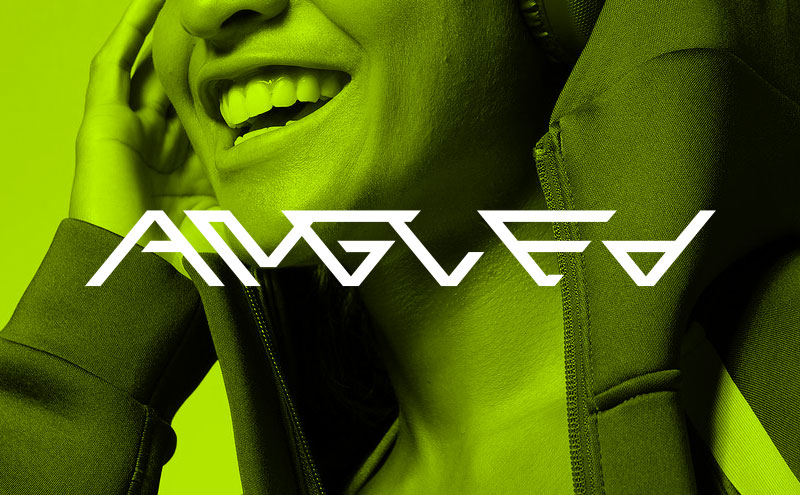 Crazy angles and funky glyphs are all part of Angled font, an expressive modern typeface that will be sure to catch anyone's attention. It is perfect for posters, logos, or as the primary typeface on a modern design.
Price: Free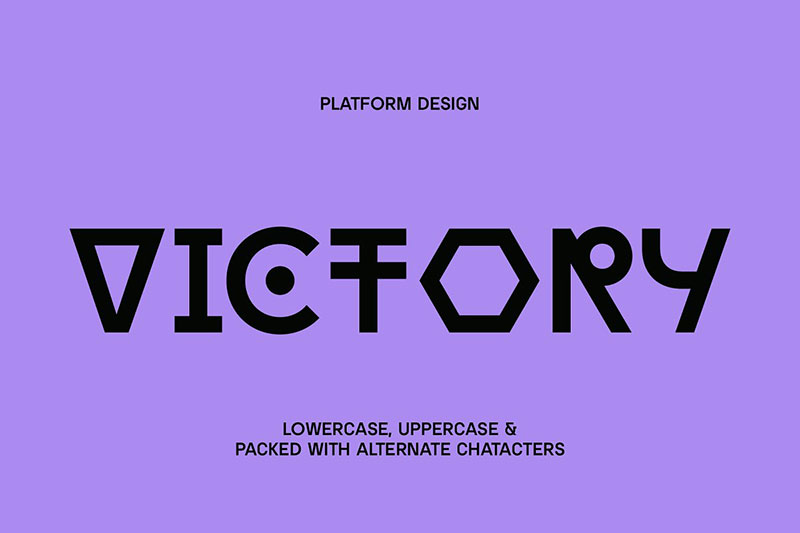 Victory – Futuristic Display is a DJ font with a geometric design. This font has a unique serif style design that gives an attractive look to your designs. It also comes with a web font version to use with your digital designs as well.
Price: Premium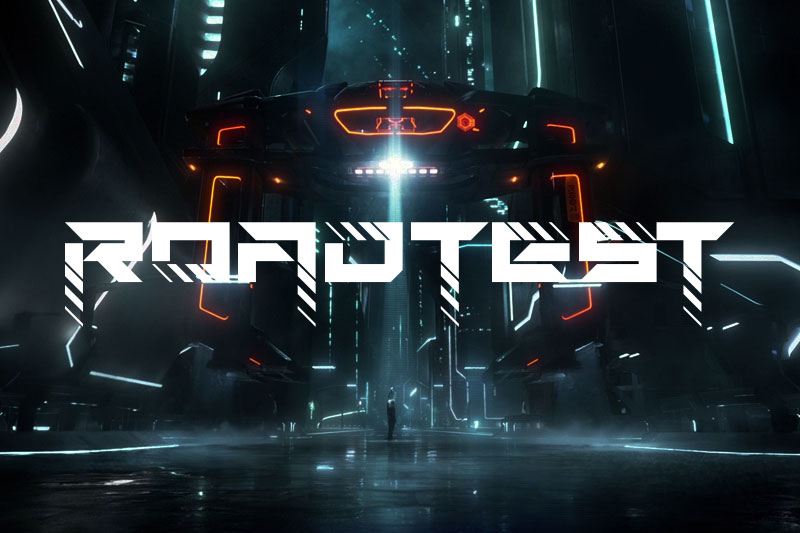 Roadtest is a futuristic bold font that uses stripes to stand out. The set includes uppercase characters, ligatures, and alternates that you can use to create a text that is truly distinct.
Price: Free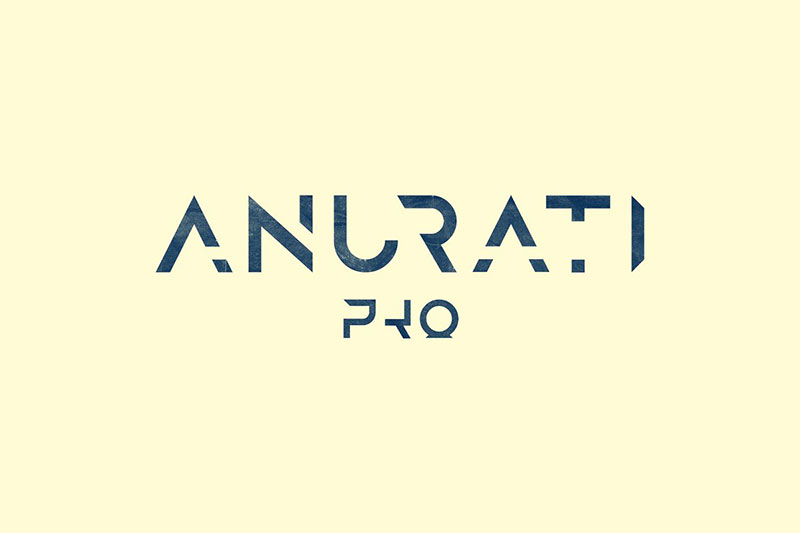 Anurati Pro is a minimalist font by e — r. fonts & typefaces were designed. This elegant font is perfect for professional designing and business-themed designs.
Price: Premium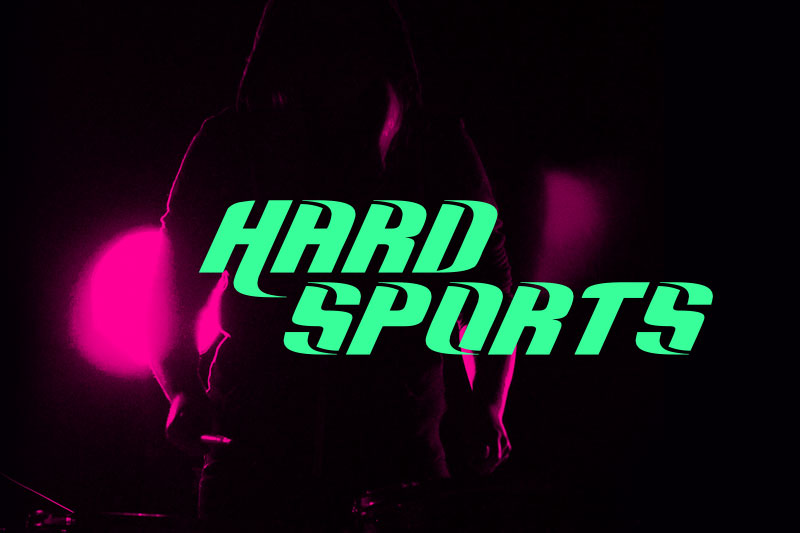 Hard Sports is a modern font designed specifically for logo and branding designs. It's an all-caps font that features a mixed design of both sharp and rounded corners.
Price: Free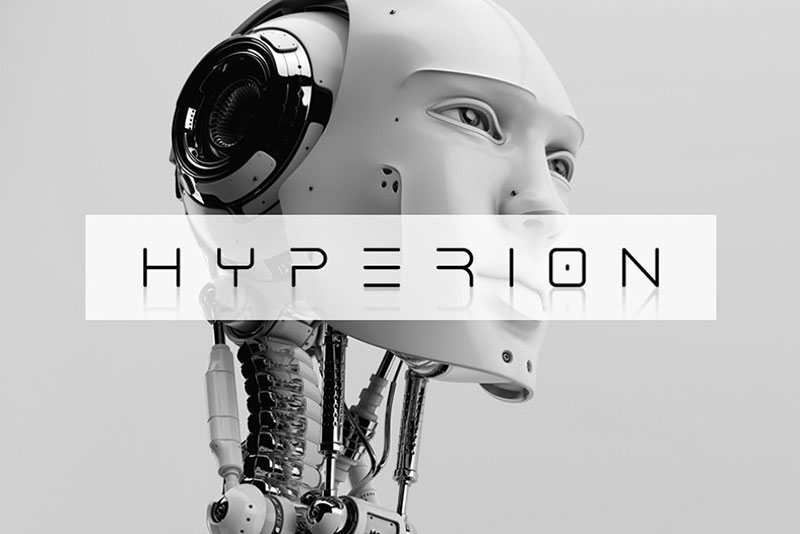 Hyperion Typeface has one of those DJ font designs that whispers rather than shouts, but that does not mean it's any less effective. Do not forget to use it to present futuristic, science fiction, and academic presentations.
Price: Premium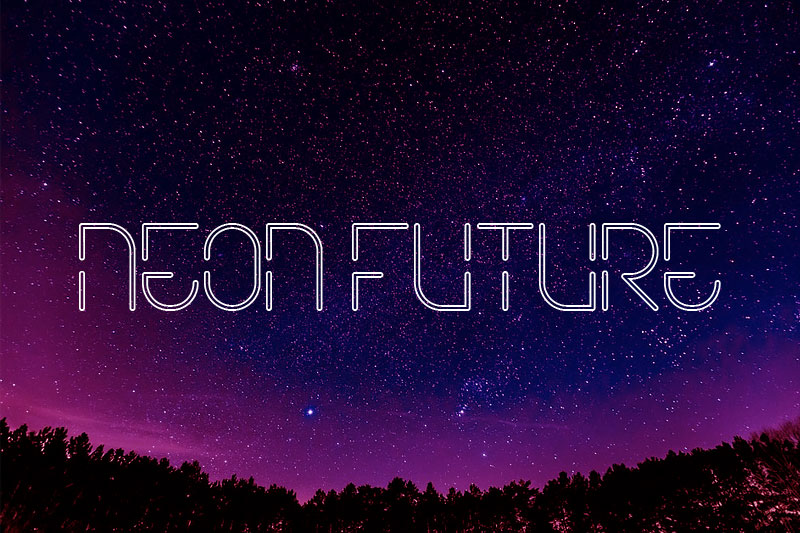 It comes with a commercial license and is fully editable. In fact, the designer, arukidz.fl, suggests that you set it in multiple colors. I'd go for a few crazy lime greens and hot pinks – hey, it's neon-inspired after all.
Price: Free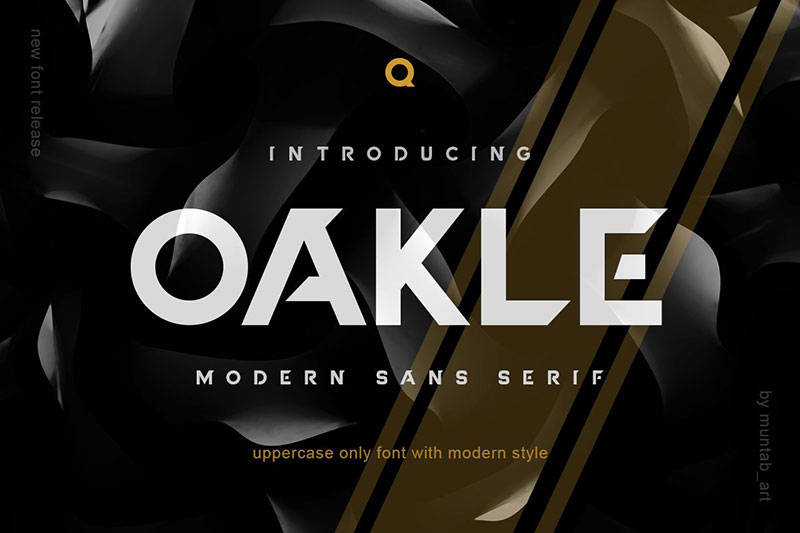 Oakle Modern Sans is the perfect font for designing logotypes. It features a stunning and luxurious design that will fit in well with almost any type of brand and business. It's also perfect for crafting website headers and letterheads as well.
Price: Premium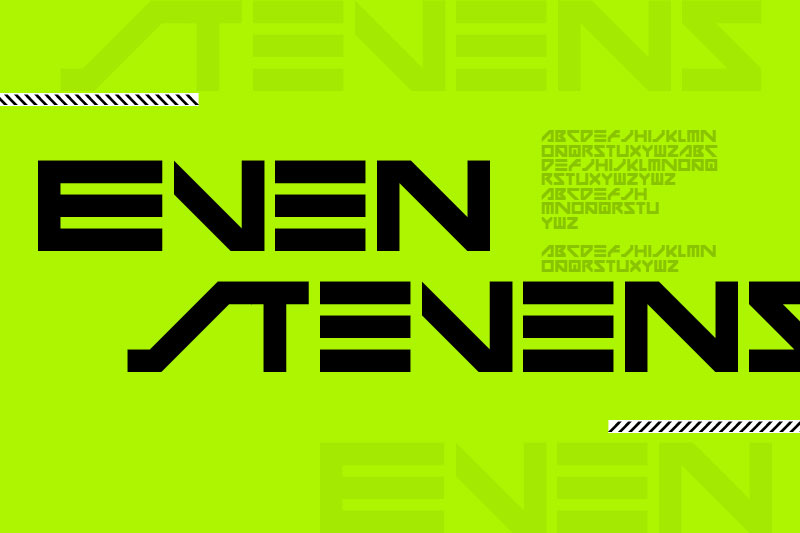 Even Stevens font designed specifically for designs related to luxury businesses and high-end products. You won't find a better font than this one to craft a gorgeous logo or a website header for a luxury fashion brand or music cover.
Price: Free
Critical Mass LDR is a stunning sci-fi futuristic font in the sans serif font family. With its winning combination of futuristic and geometric elements, this font is a great choice when you need to create a Dj logo, brand, or distinct signage.
Price: Free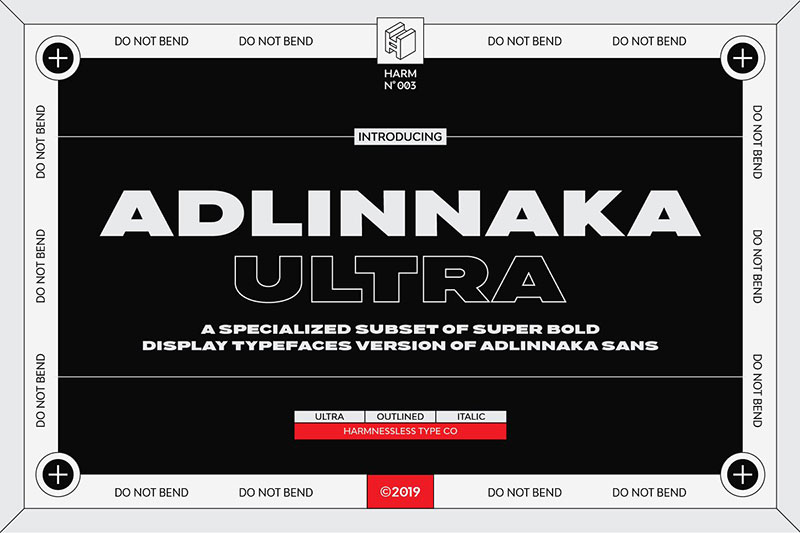 In addition to its beautiful bold design, this font also features a professional look that will appeal to your designs last for a long time. The font comes in four weights for designing the CD cover, bold and big billboards.
Price: Premium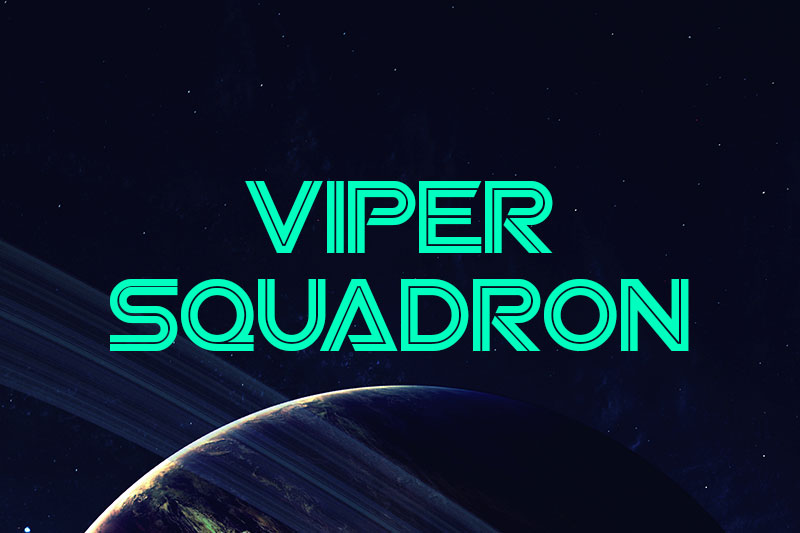 Satisfy your music cover cravings with Viper Squadron, a futuristic font with a retro feel. Throw it on posters, business cards, or any other material that might benefit from the joy and musical styling.
Price: Free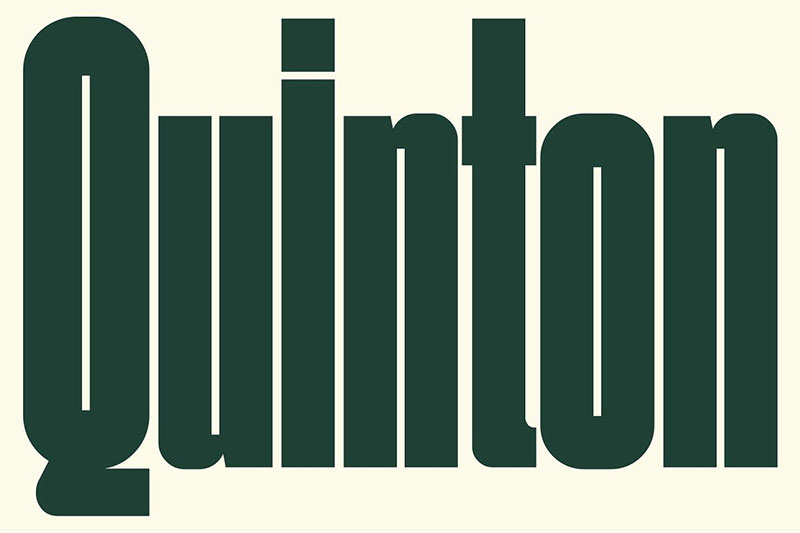 Quinton Ultra Condensed is a futuristic font with a creative design. This font has a set of characters featuring a rounded condensed design that makes it perfect for Dj posters and website headers.
Price: Premium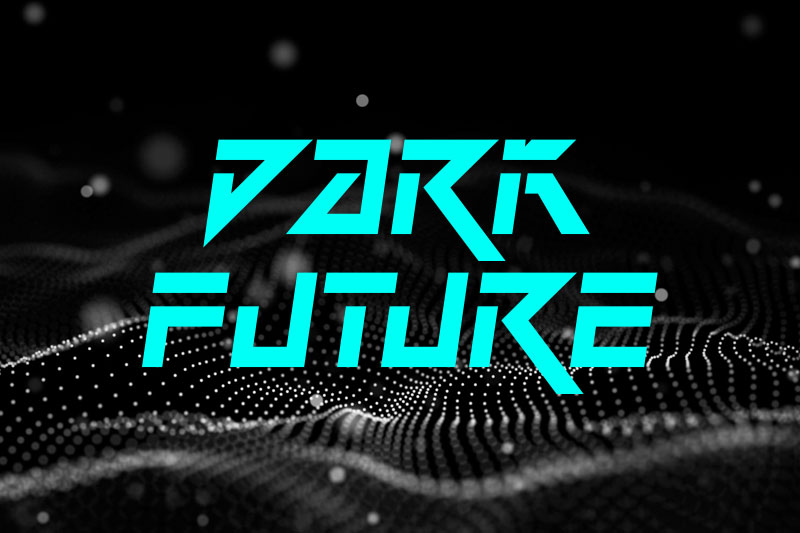 Looking for something a bit different? The Dark Future makes creative use of line and shape to create a unique geometric typeface with a futuristic look and feel. This would be a great choice for headlines, video game titles, or any project where you need your text to make a strong impact.
Price: Free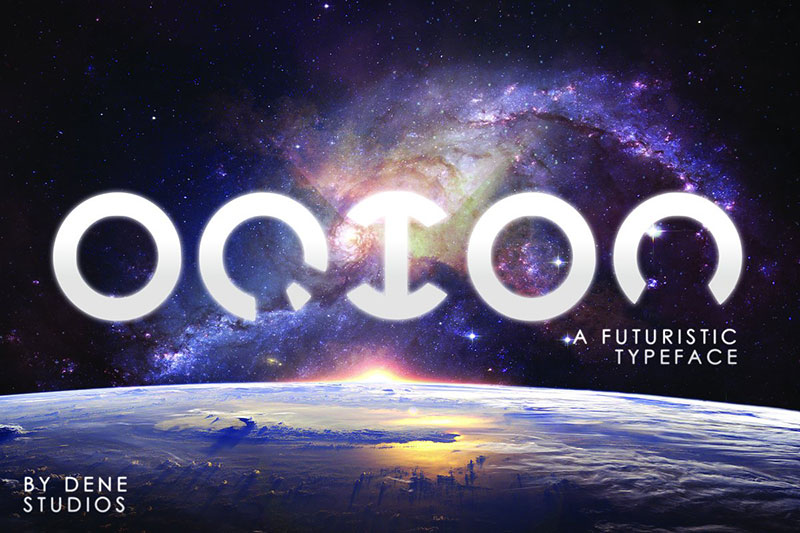 This circular shape and futuristic font can be used to add a stylish look to your logo and business card designs. It also comes with a luxury vibe that will make your product labels and website designs pop.
Price: Premium
Each glyph in Sea Dog 2001 features curved incisions that add movement to the letterforms. Each one is beautifully drawn and super clean. Use Sea Dog 2001 on a t-shirt, as a display typeface, or even to design a sweet and lovely music logo.
Price: Free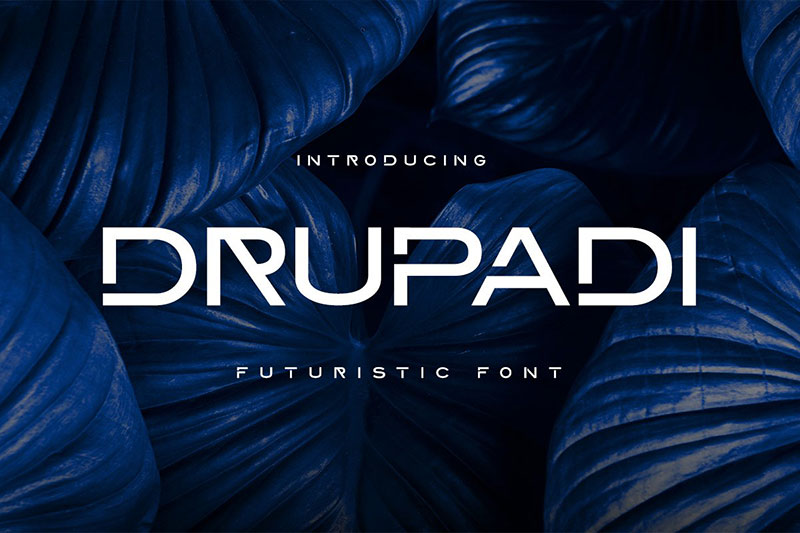 Drupadi is yet another DJ font with an unusual design. It features a creative design with unique elements embedded in its letters. The font is ideal for logotypes, website headers, and branding work, for example.
Price: Premium
DJ font design doesn't get better than this. Tele-Marines is everything that's great about DJ fonts. It's innovative, forward-looking, elegant, and most of all attention-getting.
Price: Free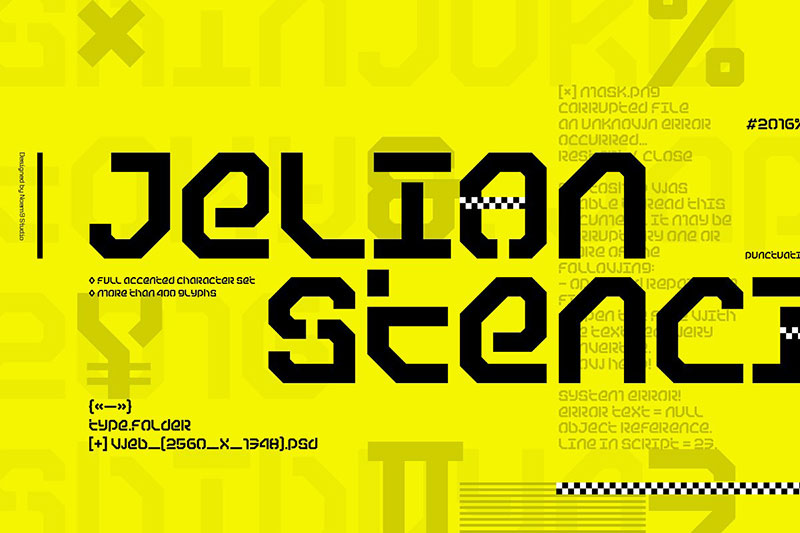 Jelion Stencil is a modern and futuristic sans-serif font. The elegant design of the font makes it perfect for feminine product design projects as well as logotypes and branding work.
Price: Premium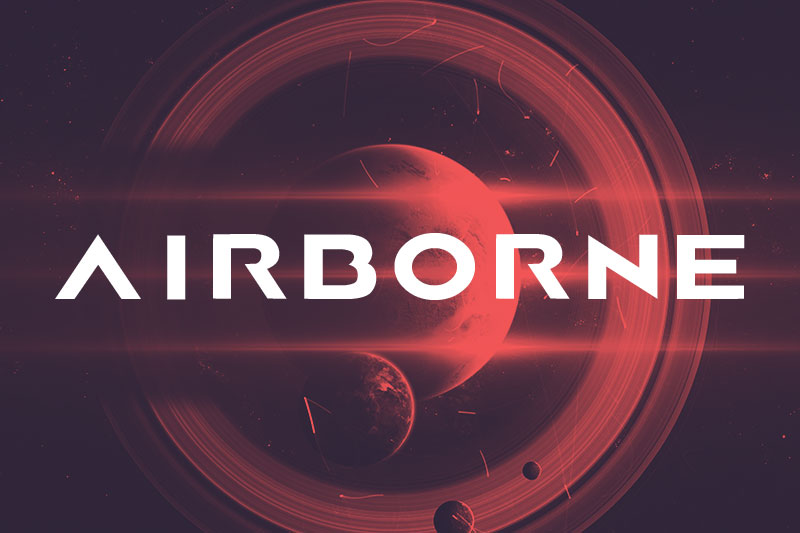 Airborne GP comes with over 60 stylistic alternates, making the possibilities of what you can create endlessly. Check out how the different alternate glyphs can totally change the typeface's look. Be sure to also take a close look at its 'A's and' G's – they are gorgeous!
Price: Free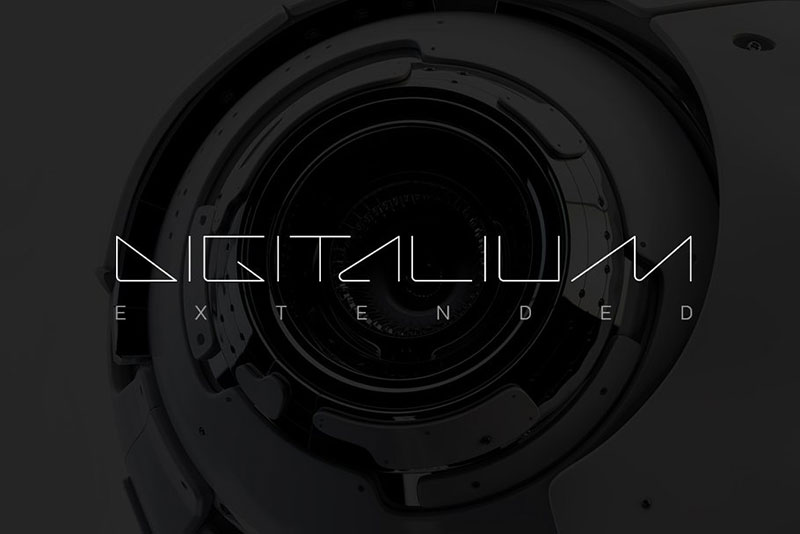 This geometric sans serif font comes with one of a kind design. It features uppercase letters and support for multilingual characters. So, you can design unique logos, headers, posters, and much more using this unique font.
Price: Premium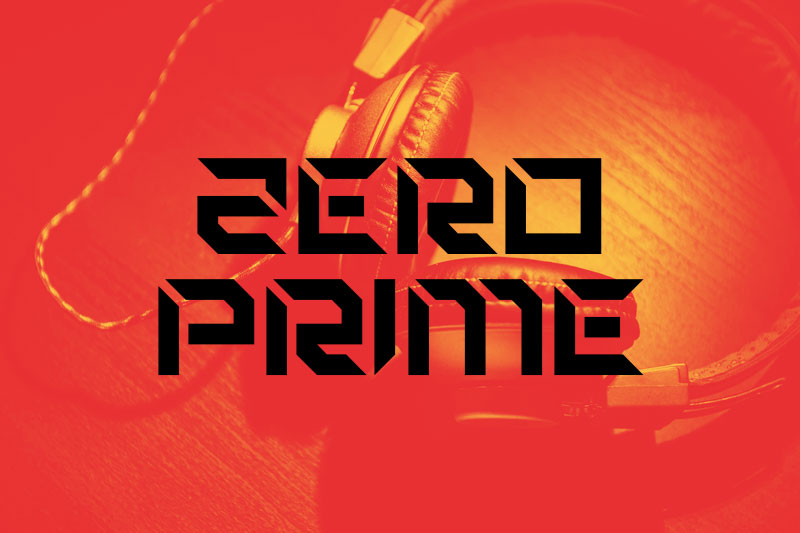 The designer, Iconian Fonts, designed 22 style letterforms to arm you as you embark on your DJ design journey. With this font, you will have many choices for music cover, album and music brand logo.
Price: Free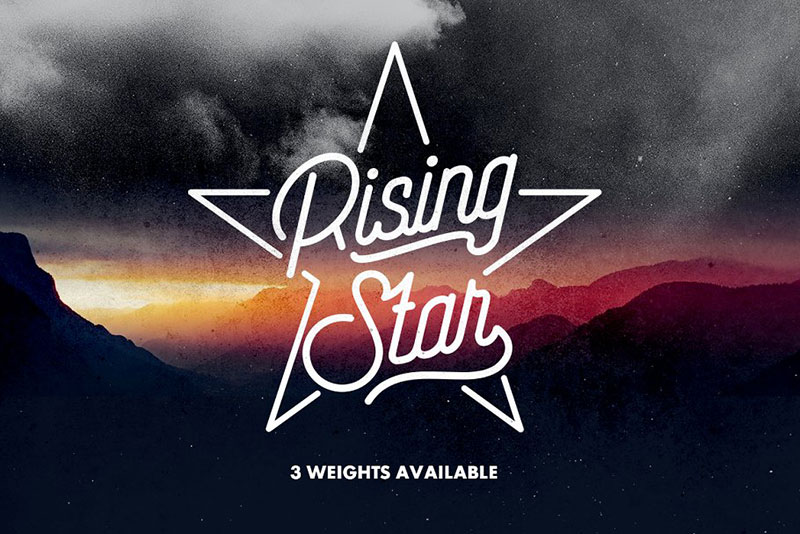 Rising Star is a modern font you can use to craft beautiful posters, website headers, and even greeting cards. The elegant design of this font will make your creations stand out from the crowd.
Price: Premium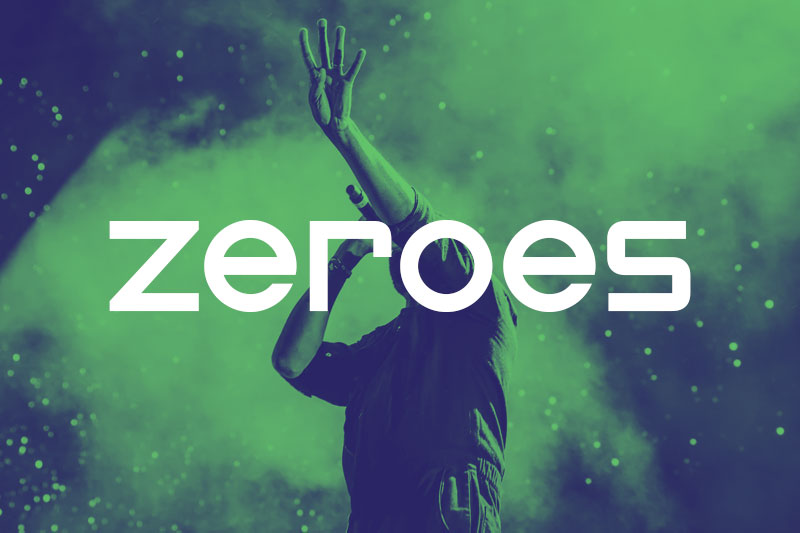 Zeroes is a clean, stylish typeface with beautifully tall letterforms that can quickly stylize any headline. Set it at a large size and appreciate all the lovely details that make up each glyph.
Price: Free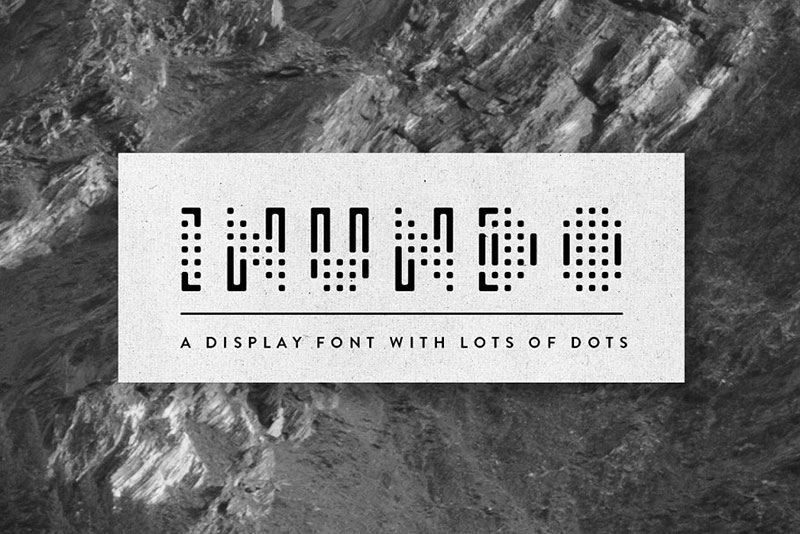 INUNDO Font is like music beats in sound settings. Small pixel squares and narrow rectangles make up the weird characters. This DJ font is suitable for party flyers, disco posters, luxury brands.
Price: Premium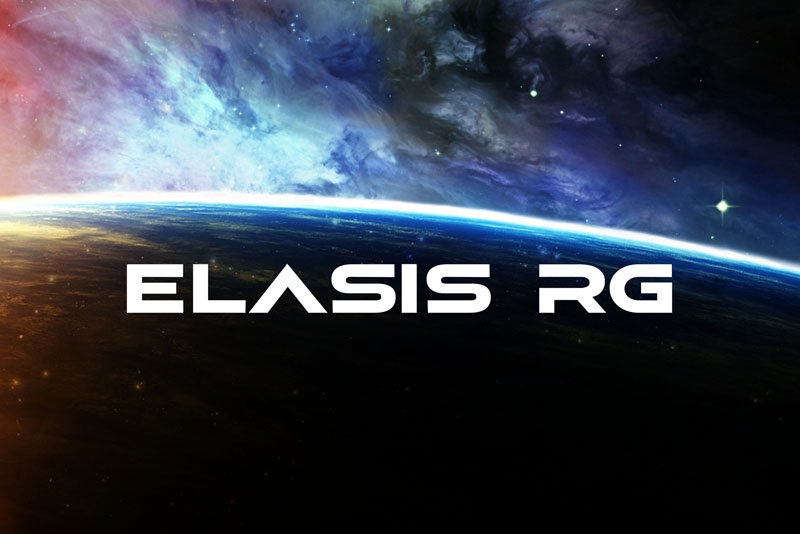 Elasis is a sans-serif font that offers a more conservative take on wide letterforms. It not only works well as a display face but also to set small blocks of body copy. If you aren't keen extremely expressive typefaces, give Elasis a shot.
Price: Free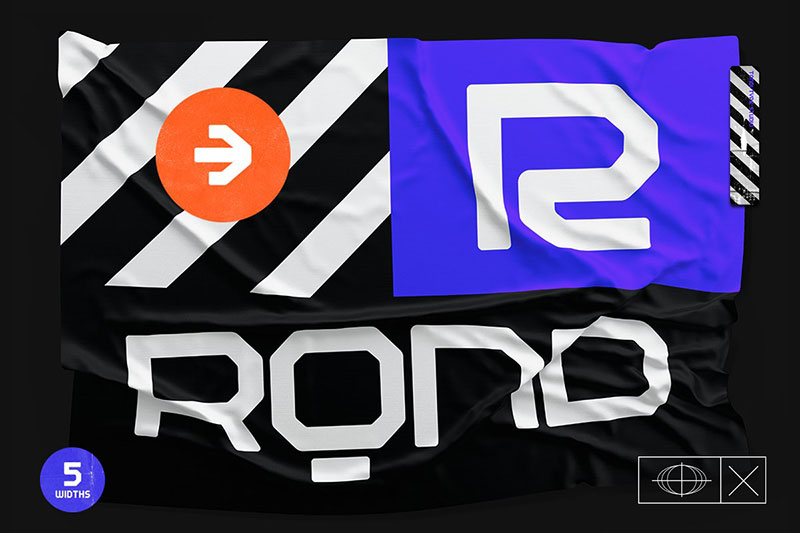 RQND Pro Font Family is a creative and futuristic font you can use to craft modern and hipster designs. The font is perfect for poster and flyer designs, especially ones that target young and teen audiences.
Price: Premium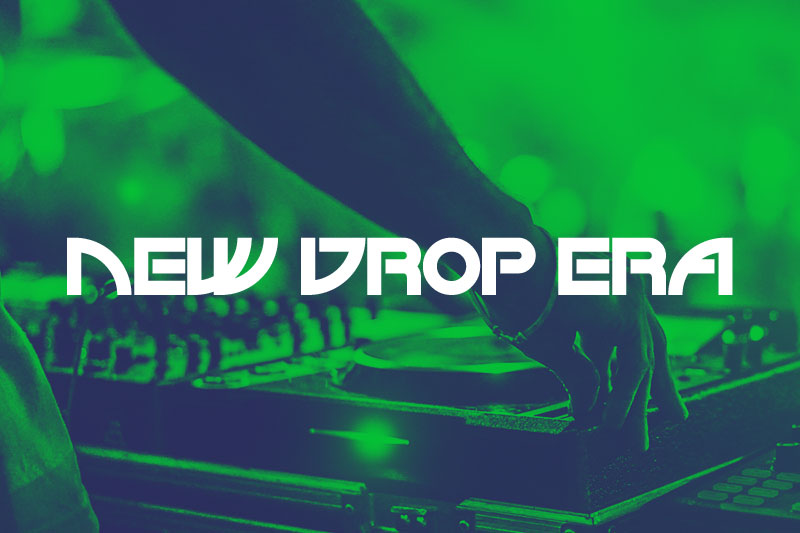 New Drop Era font provided by Muraknockout Media to help music designers. It highlights letterforms with wave-like curves that add movement and visual interest to them. I love that unlike many other typefaces on our list, it works at a variety of sizes and still reads well.
Price: Free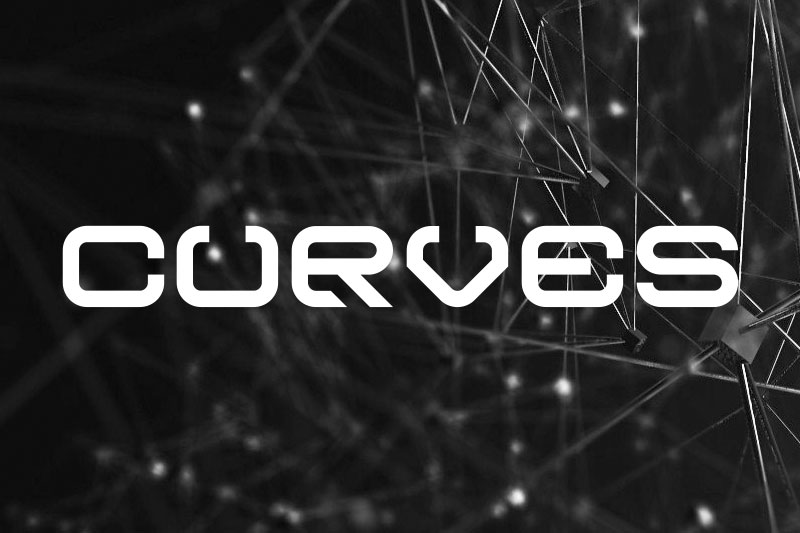 What I love about Curves font is its versatility. With the right treatment, it can totally feel like it belongs to the interface of a space probe orbiting Curves. At the same time, you can ground the typeface with conventional treatments.
Price: Free
Conclusions
If you're designing a poster to promote an electro music concert, you should use this DJ fonts collection. Try to choose a font that matches the purpose of the overall design, the audience you're targeting, and its industry.