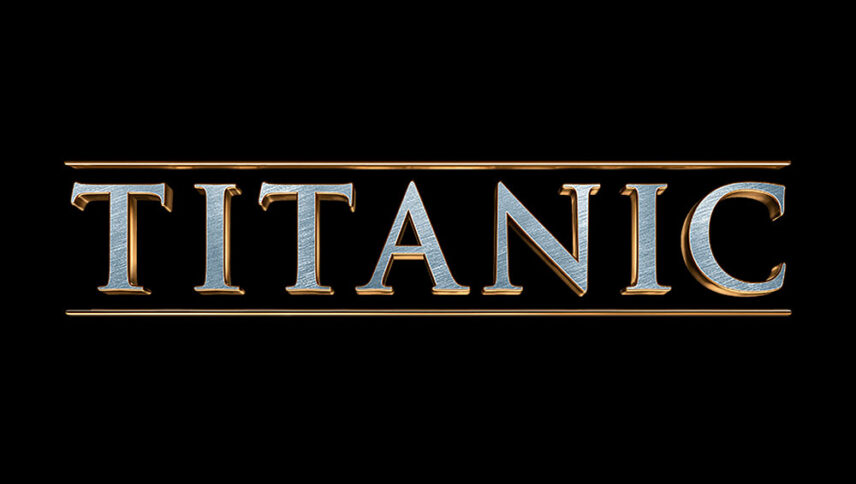 What Font Was Used in Titanic Logo and Posters?
"Trajan Bold" is the font used in the movie Titanic. This font is Carol Twombly in 1989 and published by Linotype. You can purchase it from the link below.
Titanic Font Free Alternatives
If you don't feel like buying this font, It's ok. We've gathered a free font similar to Titanic font for you. This font is designed by Dukom Design. You can use the font in your personal projects. Download for free and enjoy.
---
About Titanic Movie
Titanic is a 1997 American Romantic, Drama, and Disaster film written and directed by the famous James Cameron. The stars of this film were Kate Winslet, Leonardo DiCaprio, Billy Zane, Kathy Bates, Francis Fisher, and Bill Paxton.
The film was nominated for 14 Academy Awards, out of which it won 11 including Best Picture and Best Director awards. It is also one of the first films in history to cross the Billion Dollar mark grossing over USD 1.84 Billion. At the time of its release, it was the most expensive film.
The production budget for Titanic was approximately USD 200 Million.
With an IMDB rating of 7.8 & 89% score on Rotten Tomatoes, the film is an old-fashioned romantic drama, which will take you on the journey of the ill-fated first voyage of R. M. S Titanic.
Titanic was released on December 19, 1997. It was later re-released in 2017 for its 20th Anniversary. The direction of James Cameron, along with the acting of DiCaprio and Winslet will be remembered for the times to come in this great masterpiece.
The film is about the sinking of R. M. S. Titanic on its maiden voyage. The film centers on a young aristocrat, Rose, falling deeply in love with a poor artist aboard the luxurious ship. Their journey through the course of the ship sailing and then eventually sinking in the end.