30+ Best Free and Premium Wave Fonts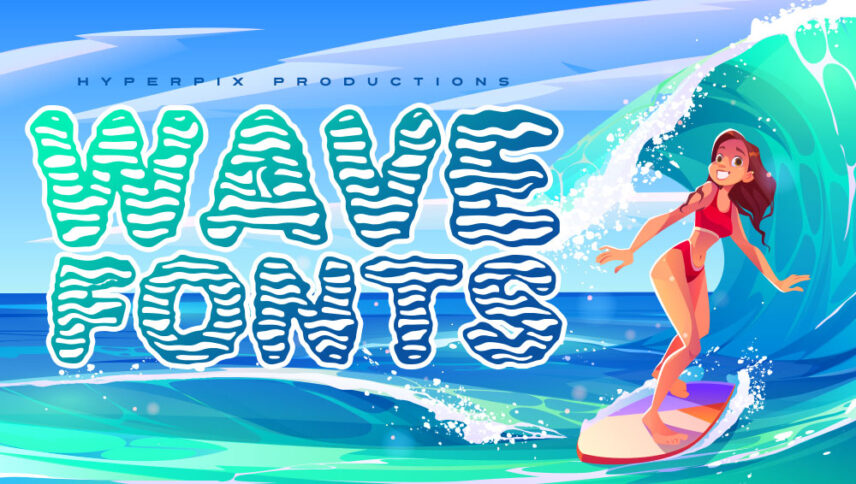 In the graphic world, many designs are created from the depths of designers' minds and who are being curious about their surrounding area and nature.
Wave fonts are those designs that just require a short half-day trip. Watching the waves of the sea and the oceans are no cost and you can stare at them for hours, watch them from
different angles, take beautiful pictures or draw inspirational sketches.
These fonts are created with the same thoughts and are inspired by the ripple and curve of waves. As in the reality of short or long waves, there are roars or slow waves in the fonts. Give this fabulous glam look magnificent in beauty, kids, fashion, movies, illusions, liquid or blue products, and posters or flyers surfing classes by the ocean and sea.
Best Wave Fonts
Let these collections of wave fonts that are inspired by one of the effects of nature shine more beautifully in your designs.
If you are interested in seeing more fonts on this topic, take a look at the list of the best surf fonts.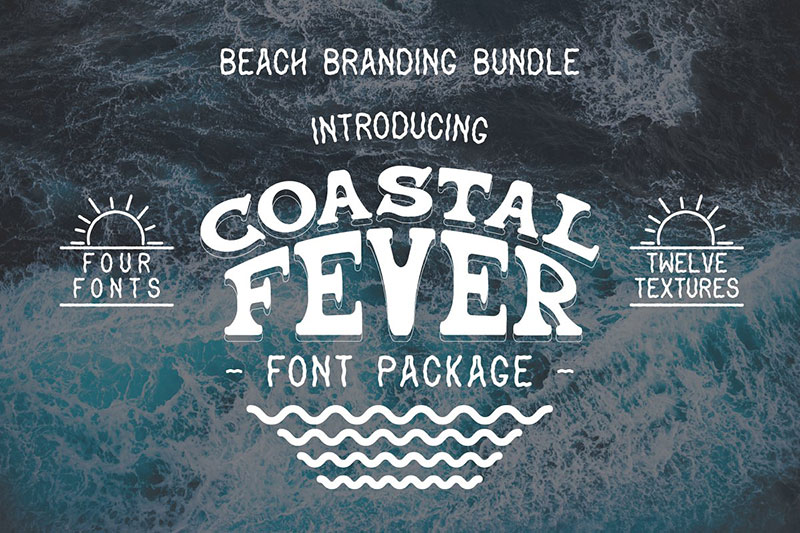 Coastal Fever Font pack Textures provided by The Forge Type Co. Its lovely ornaments look astounding with the wave font lines. By the way, it has four forms, so you surely have a vast space for experiments.
Price: Premium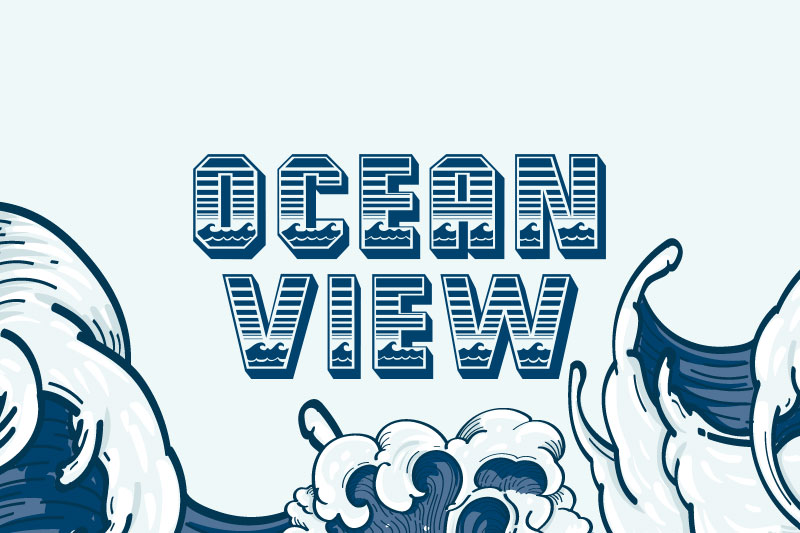 Ocean View font created by Rick Mueller. The beautiful view of the ocean is reflected in the texture of the retro characters. This typeface is new and old, with a distinctive personality. It's ideal for use in logos, flyers, invitations, labels, clothes, and more.
Price: Free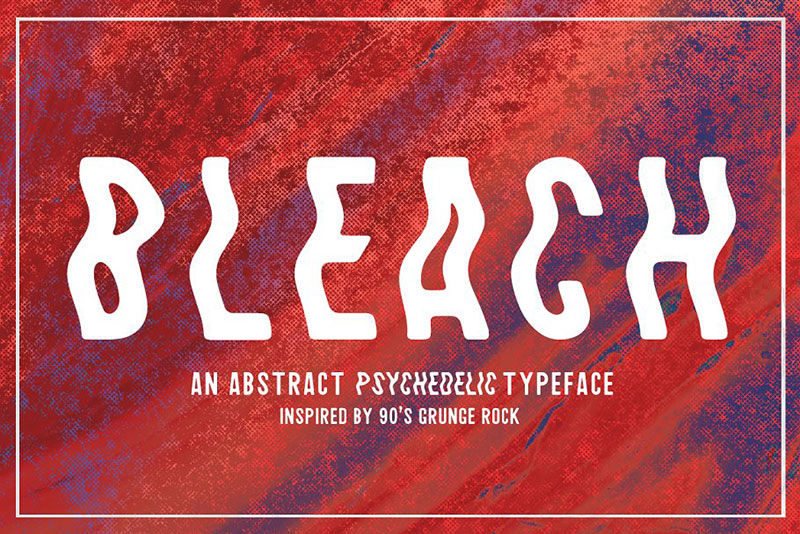 Bleach Without Serif Typeface is an all-caps font. Get that cursive, feminine feel by using this Bleach typeface for your project or presentation.
Price: Premium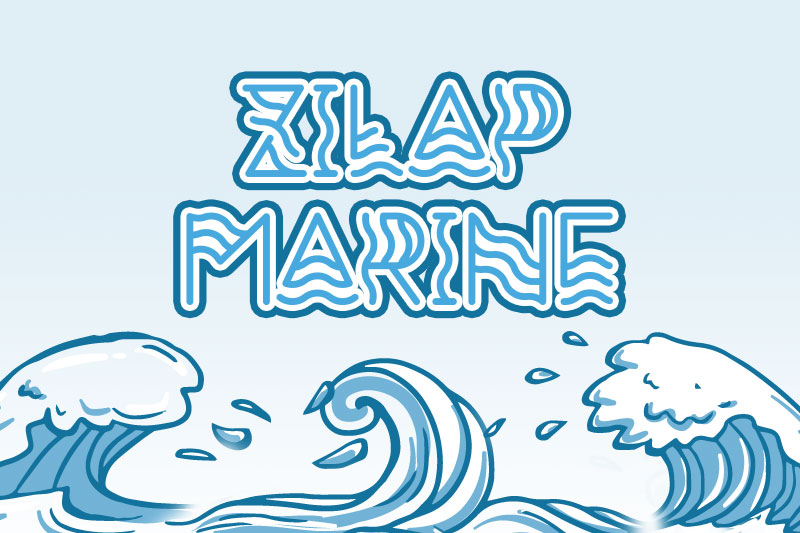 Try out the time-tested vintage strips font, originated from good old postcard designs of marine landscape. Handcrafted with love to detail and commitment to beloved typographic traditions. If you're looking for a font with nature-inspired lines while keeping a modern vibe, Zilap Marine's product will deliver.
Price: Free
Plop liquid has a brush style. The outline of the characters inspired by throwing an object on running water. These characters are great for juice ads, water park logos, and adventure animations.
Price: Premium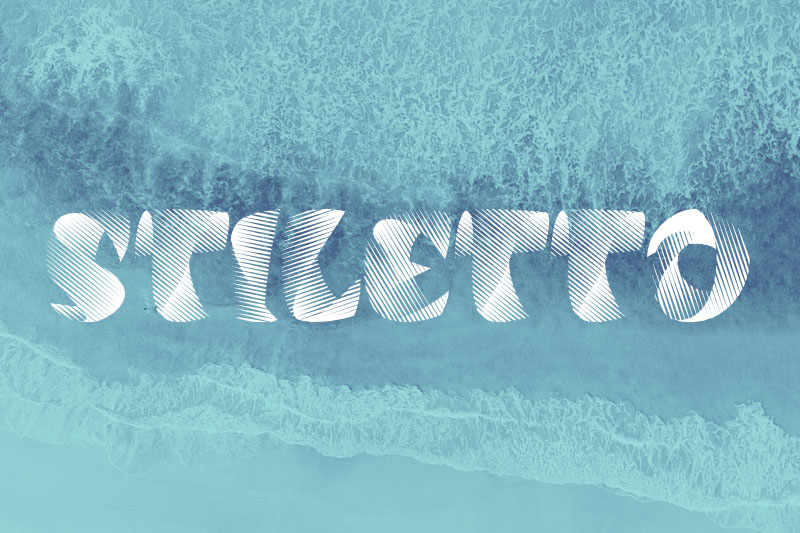 Stiletto has 32 glyphs and 35 characters. This font is like thin sheets wrapped in a wavy style. Suitable for logo design, birthday invitation cards, and small parties.
Price: Free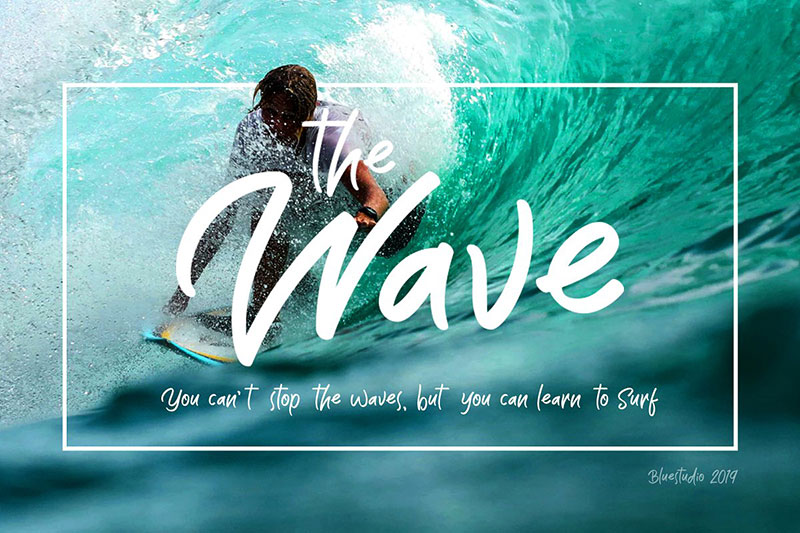 Are you looking for a bold surf font that has ocean vibes? Introducing The Wave Display! The type is suitable to use for many soft-related occasions such as product, branding, invitation, banner, movie title, brand, event, and many more summer themes.
Price: Premium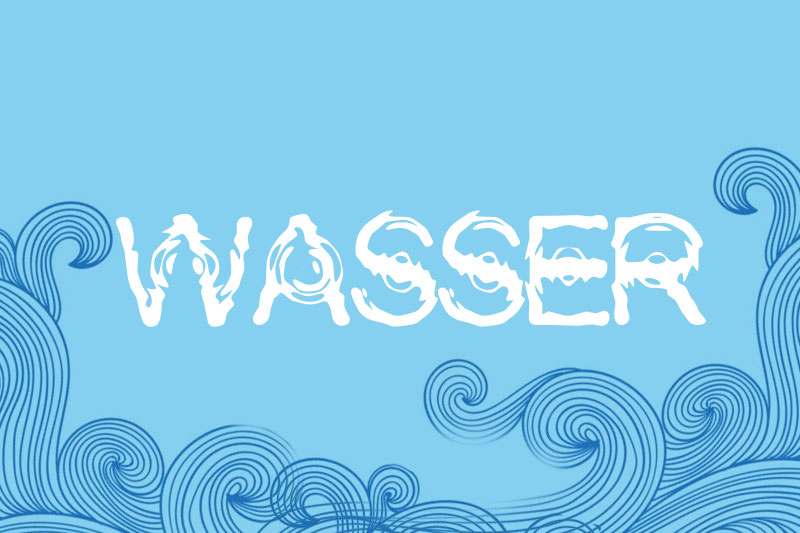 Wasser font is mesmerizing. This font is inspired by throwing rocks and creating gentle waves on stagnant pond water. Use this font to design scary, adventurous themes as well as spa spas.
Price: Free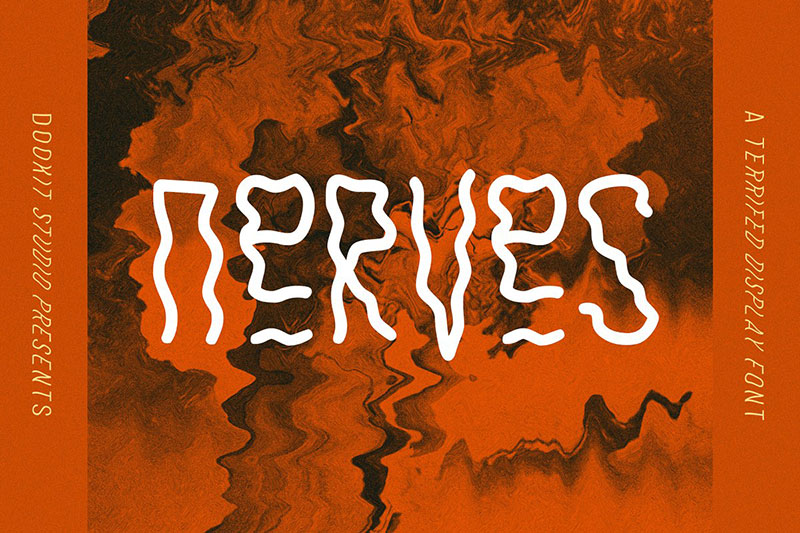 As these letters show up in a wavy way, they are very suitable for scary themes. Imagine using a scary and spooky soundtrack for a Halloween invitation or cover. You will definitely see a very good result.
Price: Premium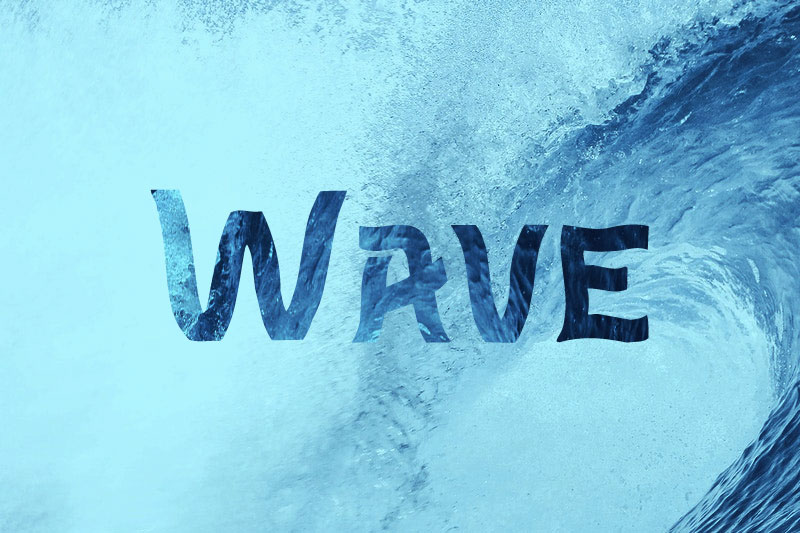 Wave Font provided by Rick Mueller. The lines vibrate and branch off like river tracks. Use for logo design, music cover, animation poster, and video game.
Price: Free
WAGGLE Display by piink iink studio. This condensed and wavy font inspired by the gentle waves and winds along the beach. Waves from the creative minds that will no doubt give your presentation an exciting mix of surf and zest.
Price: Premium
Dolphin OCEAN WAVE font is like a group of dolphins floating on water. All characters have a monoline style and this beauty is doubled. Suitable for fishing brands, pleasure boats, and rental logos.
Price: Free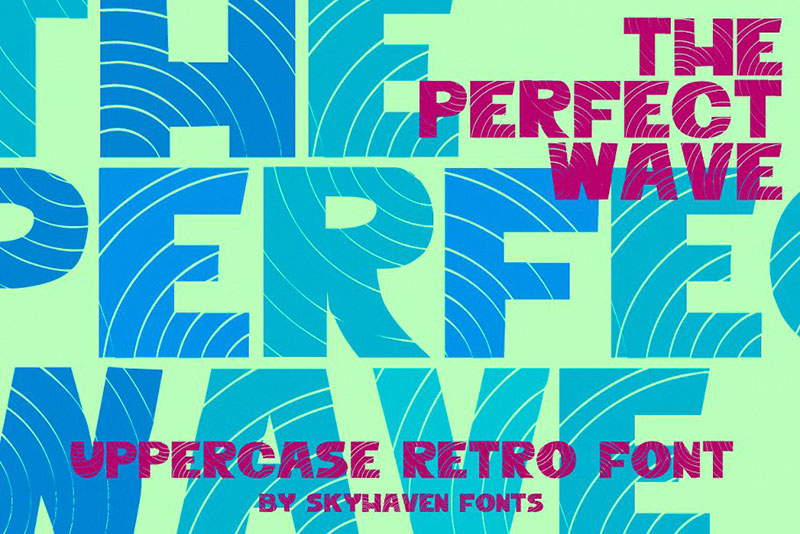 The Perfect Wave font is a retro style. Characters with cursive lines evoke waves or animal skins. Use this font to design animated posters, zoos, and summer fun parties.
Price: Premium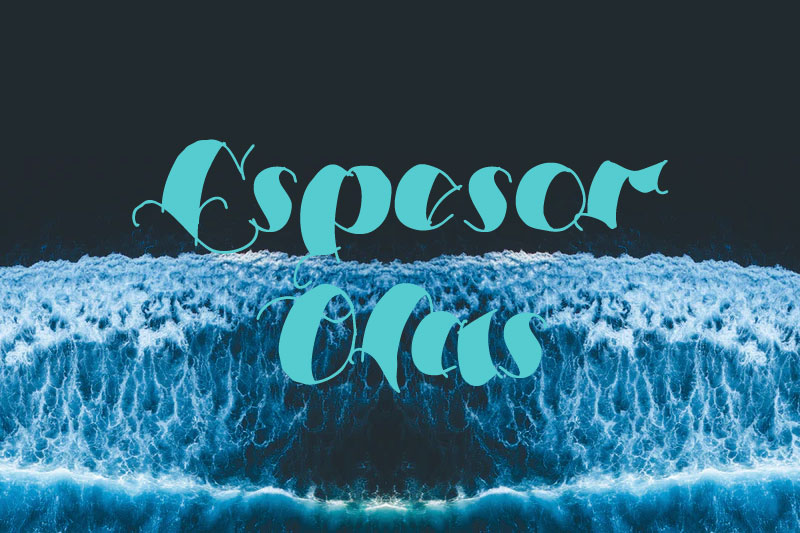 Espesor Olas Font provided by Måns Grebäck. A very beautiful retro and cursive style lie in the characters of this font. This typeface is designed with a pencil and looks like a real designer.
Price: Free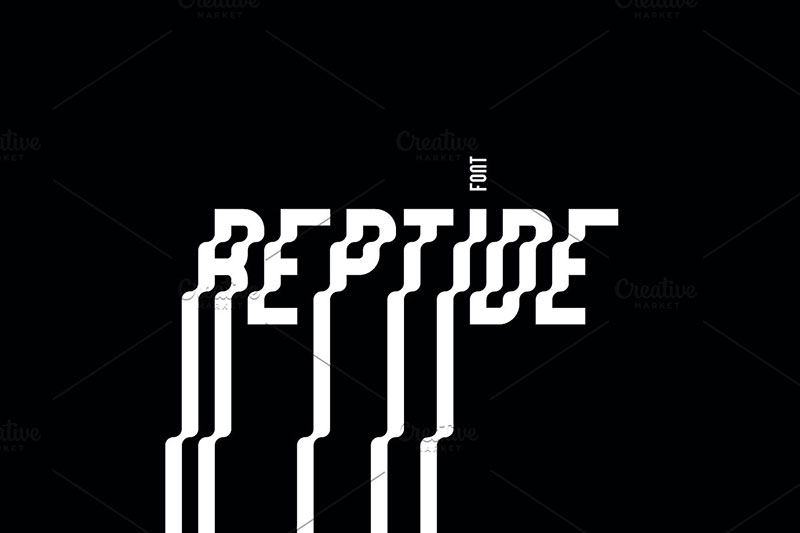 REPTIDE Family stands out like a waterfall on the high and impenetrable cliffs. This font delivers the needed river to feel to your visuals. Use fictional movies to design logos, texts in beautiful landscapes.
Price: Premium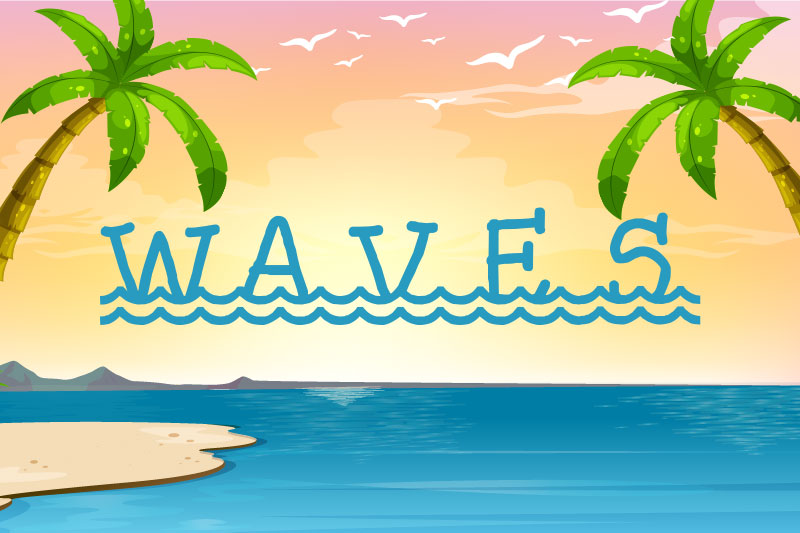 JLR Waves has 28 glyphs, extensive Latin script language support, characters set A-Z, numerals, and punctuation, all carefully designed. It allows versatile design options, is the perfect tool in creating wavy logos, summer invitation, posters, and stand-out packaging designs.
Price: Free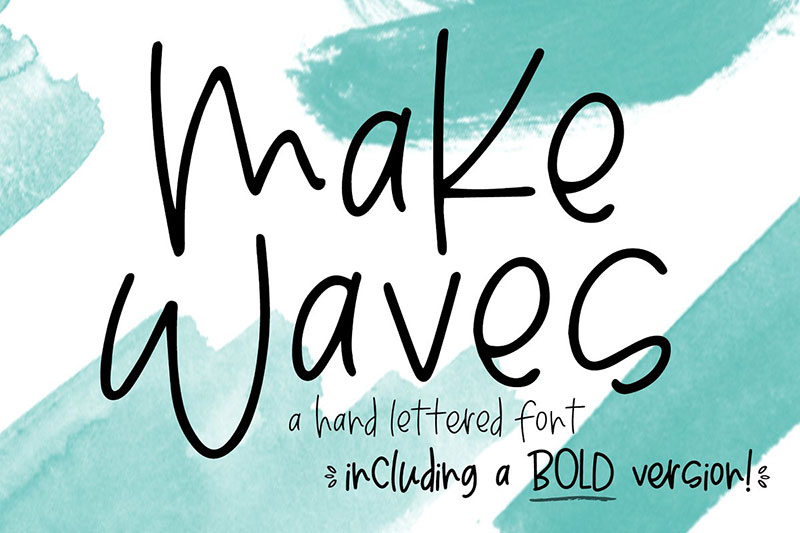 Make Waves is a fun display typeface perfect for your Summer and Spring projects. If you're looking to add some tropical vibes to your work then this font is for you!
Price: Premium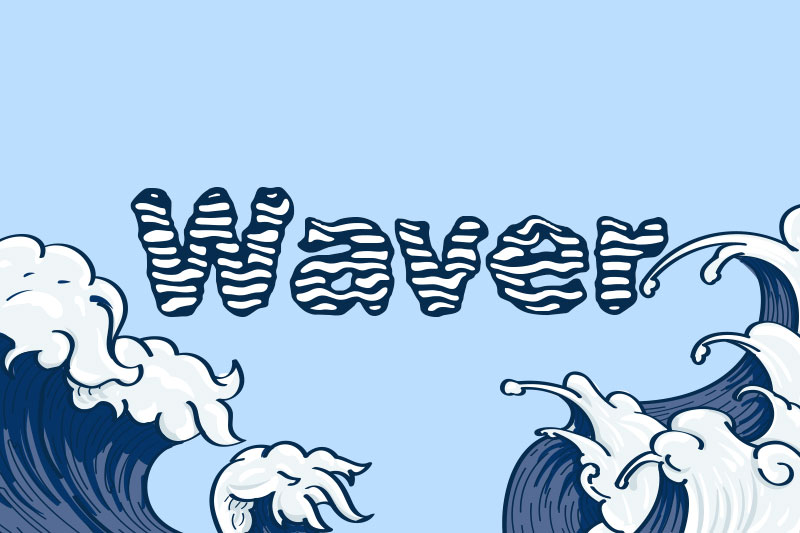 Waver font is inspired by the sunset of the beach, where the waves are very close to each other and are seen in the reflection of light like a mat texture. This font is suitable for designing logos of clothing brands, T-shirts, celebrations, and beach restaurants.
Price: Free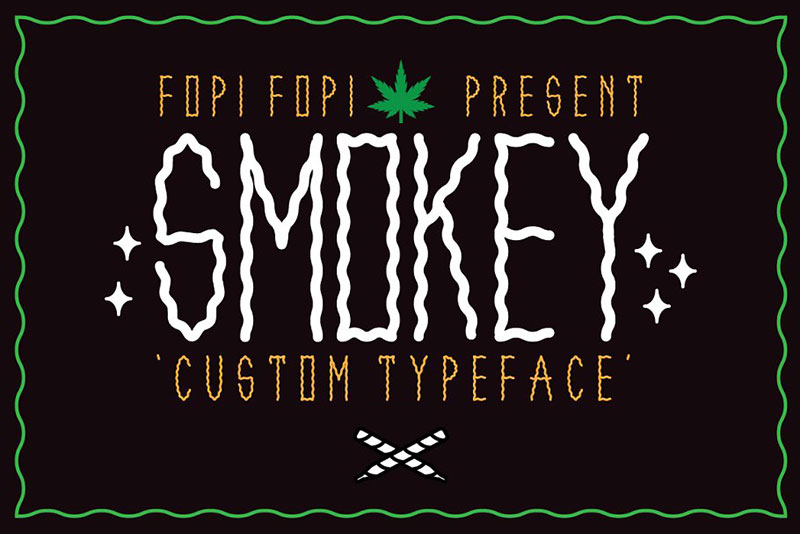 SMOKEY (Plus Bonus) font has a wavy and scary feature. This fear becomes more apparent if you use characters in large sizes. Suitable for poster design, clothing logo, hair iron, and music cover.
Price: Premium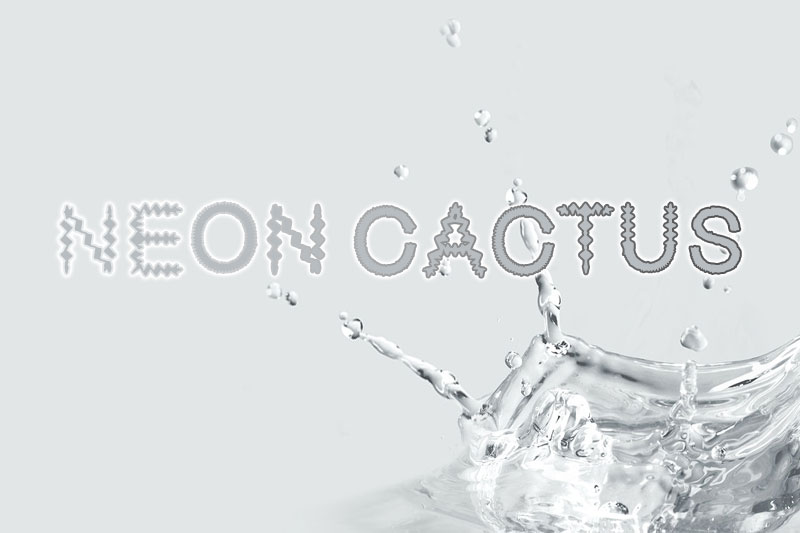 Neon Cactus is another wave font with a hand-drawn look, and a touch of ornament, which makes this font look stylish. Inspired by cactus and flower shops. It's perfect for fun logo design, headlines, or packaging design.
Price: Free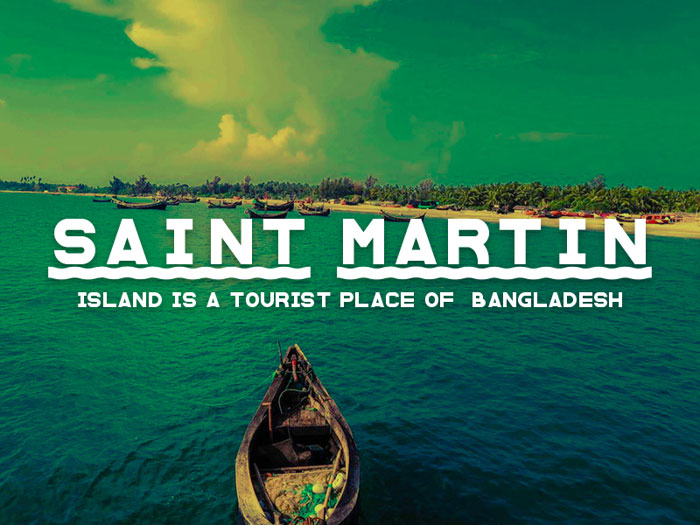 Saint Martin Font provided by Arafinduke. For a classic style font aimed at making retro-line style logos and other visuals, this Saint Martin is up to the task.
Price: Free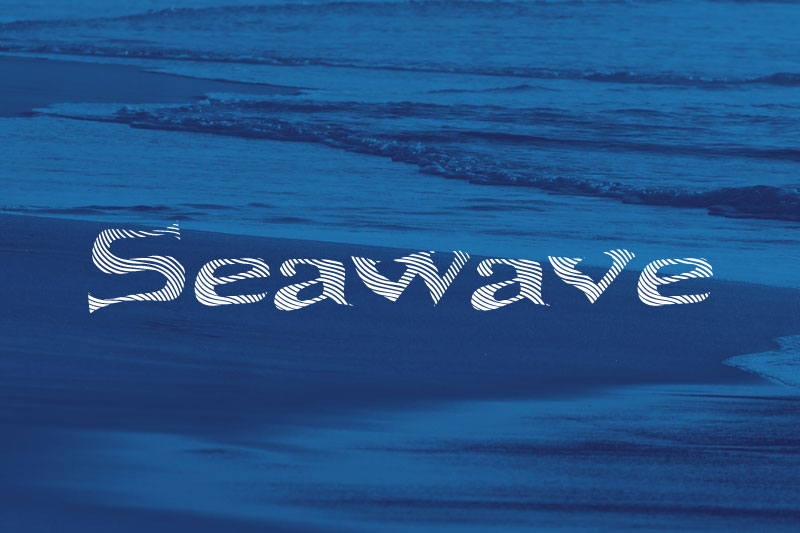 Seawave font is like a painting on the calm waters of a glorious river and sea. This font has 99glyphs and 259 characters, which is created like a vast ocean of letters to help you design.
Price: Free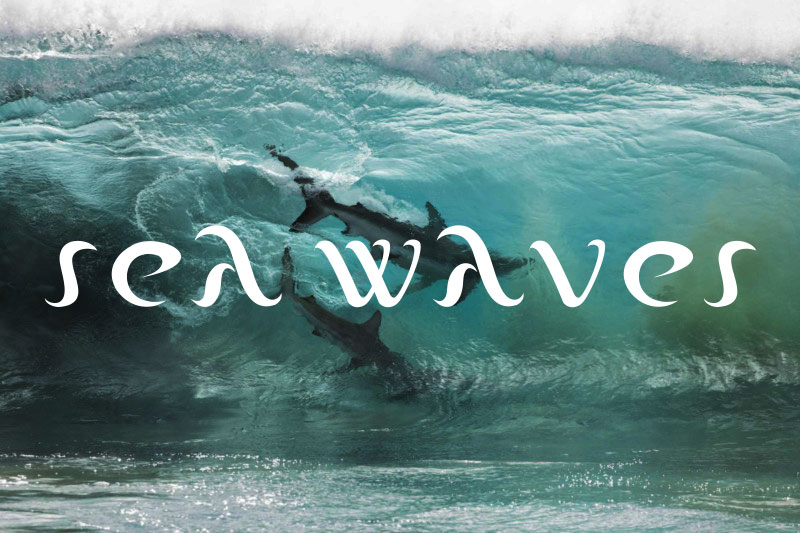 Sea Waves is similar to the sea waves that narrow at the end. This font has lowercase letters. You can have fun and interesting designs with this font. Including birthday invitation cards, logos, packaging of products such as spaghetti, and many more.
Price: Free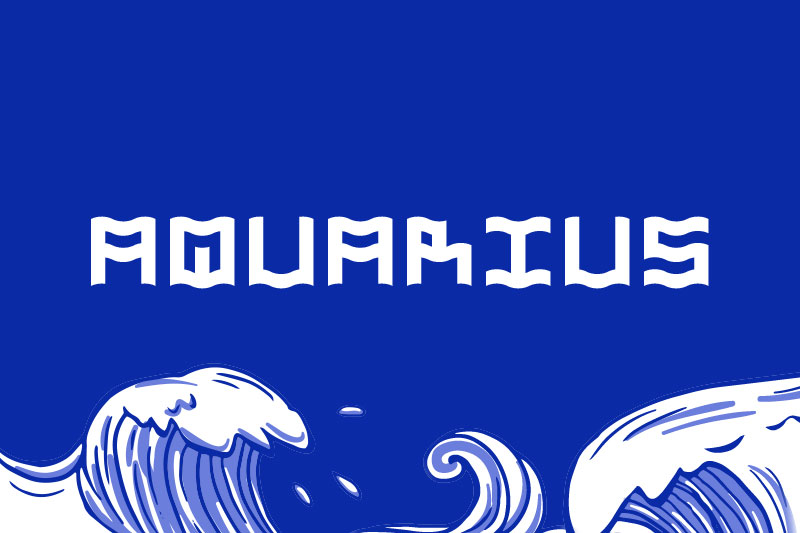 At first glance, this illegible and even Roman script visualized. But these are just wavy characters in a square vibrating shape. This font has 38 glyphs and 73 characters are ready for you.
Price: Free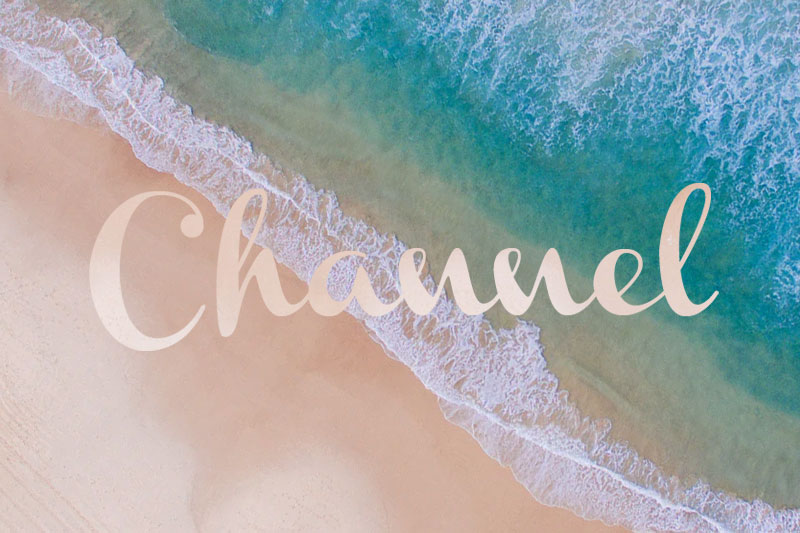 Channel font is handwritten and cursive. This font has thin and thick lines that are used for brands of fishing, sailing, and packaging of coffee and cool summer drinks.
Price: Free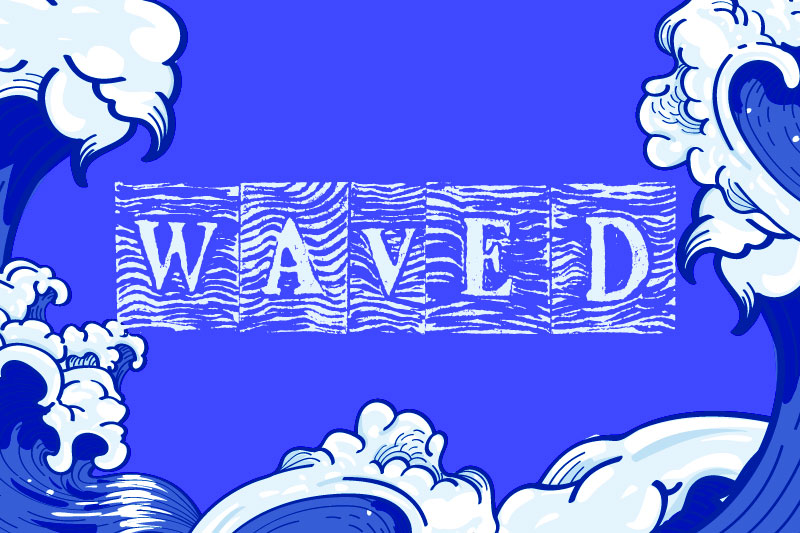 WavEd Font provided by von Edyta Majewska. The characters are in blocks of wave texture and float on it like a ship. This font is suitable for designing posters, scrapbooks, adventure movies.
Price: Free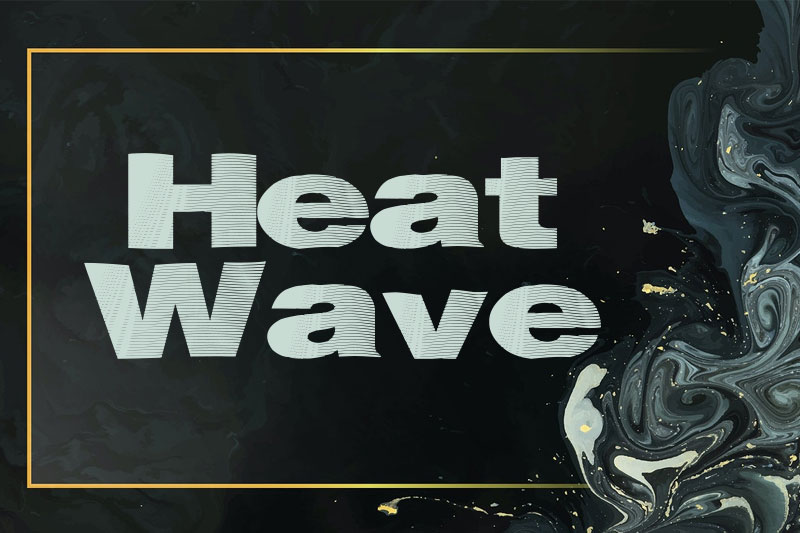 Heat Wave font is very bold and wide. Wavy horizontal and diagonal lines appear in the texture of the letters of this font. To design the logo of the flag, seafood restaurants, packaging, and many creative ideas, this font is waiting for you to download.
Price: Free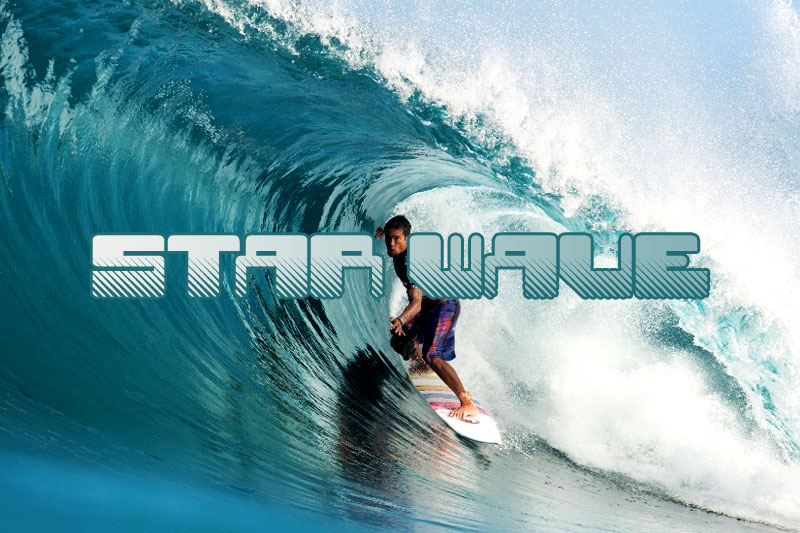 Star Waves has a geometric and retro style. Blocks of letters are like small pieces of a passenger ship that can be seen in animations. Do not forget to download this font for video game design and adventure sea animations.
Price: Free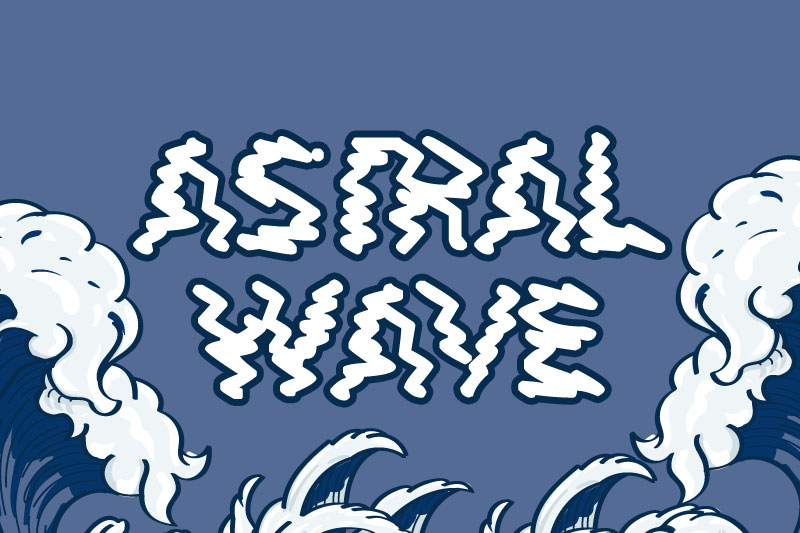 Astral Wave font has a lot of vibration weight so that if used in small size it will be completely illegible. This font is suitable for scary Halloween themes, movie posters, and marine adventure video games.
Price: Free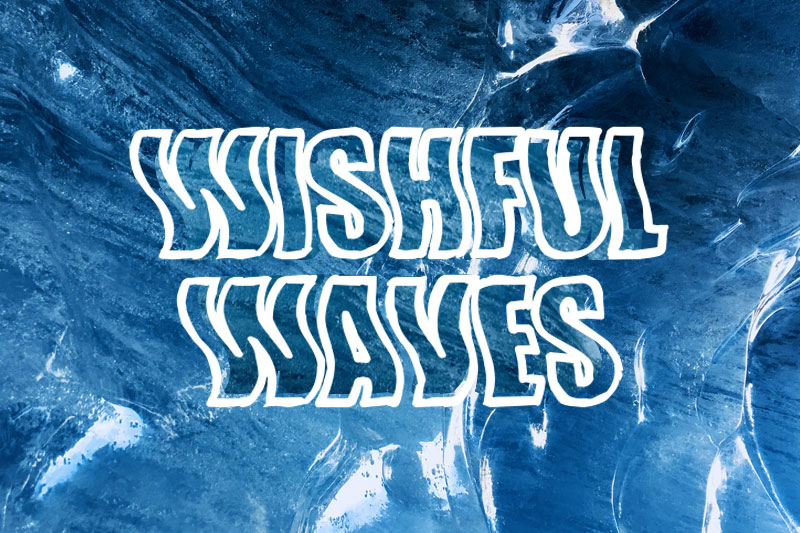 Wishful Waves font designed by von Pizzadude. The gentle curvature seen in the letters has a relaxing feel that is suitable for many works of art and advertising. You can use it in personal photos and backgrounds or logos of summer celebrations and beach brands such as restaurants and coffee shops.
Price: Free
Conclusion
Wave fonts have many uses, and we collected best paired with a simple serif, script, watercolor, and sans serif fonts for balance. Use them anywhere and create power in your designs, or break the rules and see what you can create.