45+ Best Free and Premium 1920s Fonts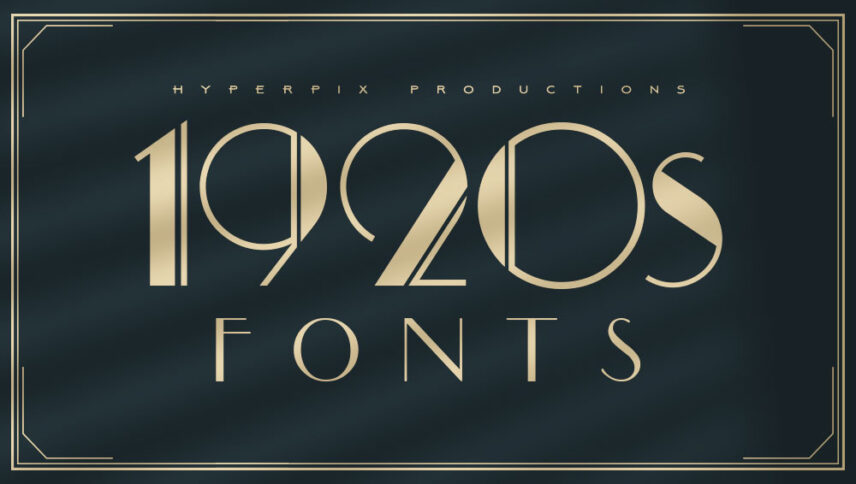 1920s fonts are supposed to borrow elements from the past in favor of turning heads. It's like when something stands the test of time; it definitely deserves respect and recognition. And you don't have to be an expert in the matter to connect the dots. There's no way around the nostalgia they signal. So your mind interprets their vintage touch as a reliable identity for your project.
Their exquisite style makes them best suited for logotypes, even luxury brands, and fashion. They will be all sorts of elegant and sophisticated. But what good does their vintage style do? That's how you implement a timeless and experienced characteristic to your design.
Best 1920s Fonts
Right ahead lies over 45 free and premium 1920 fonts with their charming crispness you can't easily find elsewhere. Get them all on the double on Hyperpix, and then for the same cool retro design, see also these distinctive Art Deco fonts.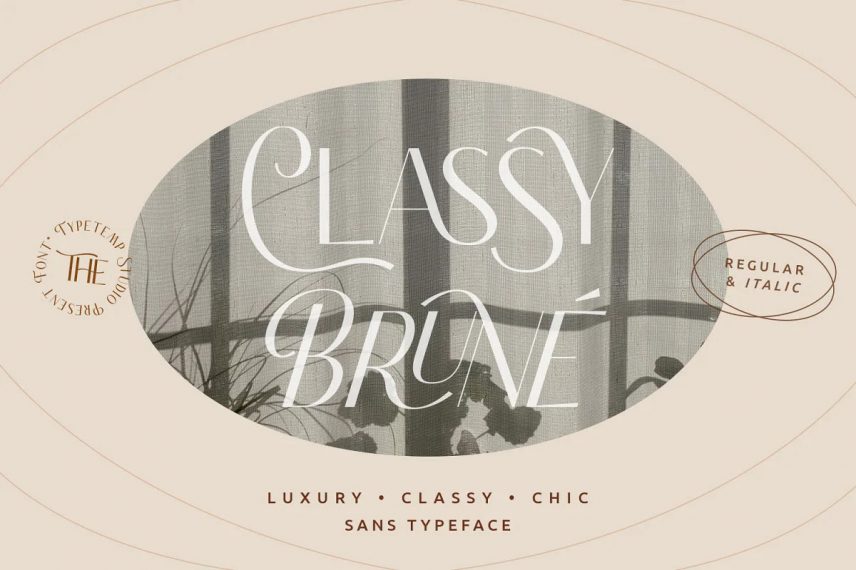 Classy Brune Sans Serif Typeface is an elegant and luxurious font. This stylish font is great for use on invitation cards, luxury brand logos, magazine covers.
Price: Premium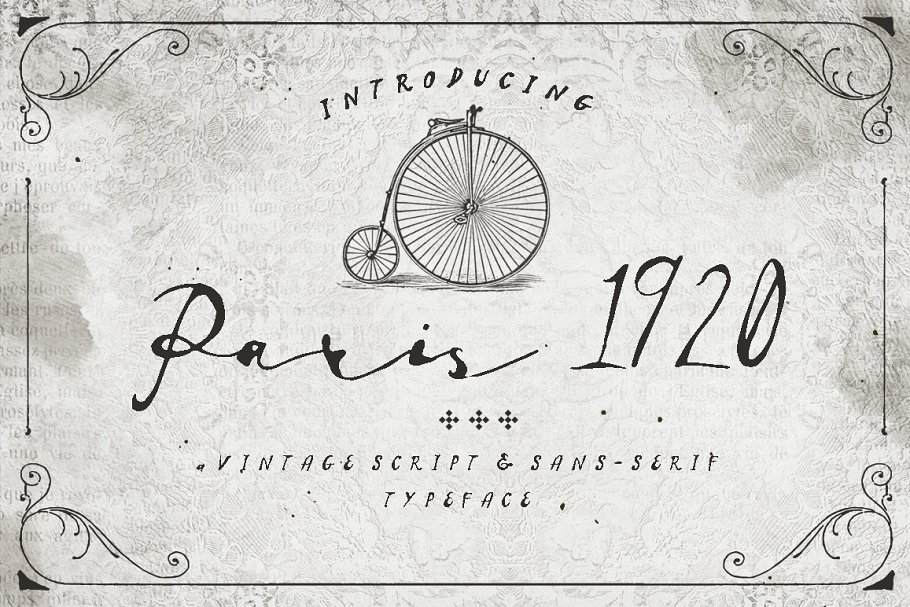 With Paris 1920 Script Sans font, which is in the type of script and sans serif, the memories of people who traveled to Paris and sent various postcards to come to life. Hand-crafted characters are suitable for decorative designs such as invitation cards.
Price: Premium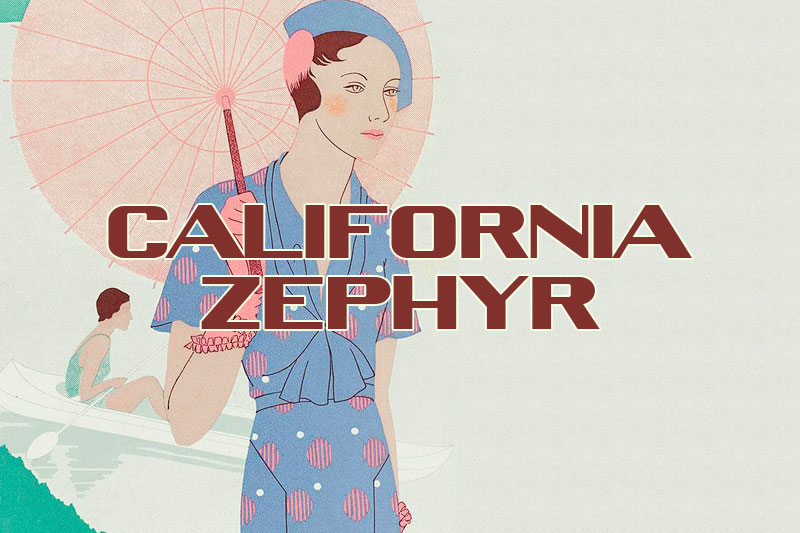 Joey Lopez Design designed California Zephyr font. The characters are classic and inspired by car brands and train station signs. With this 1920s font, you can present many traditional themes, posters, and logos.
Price: Free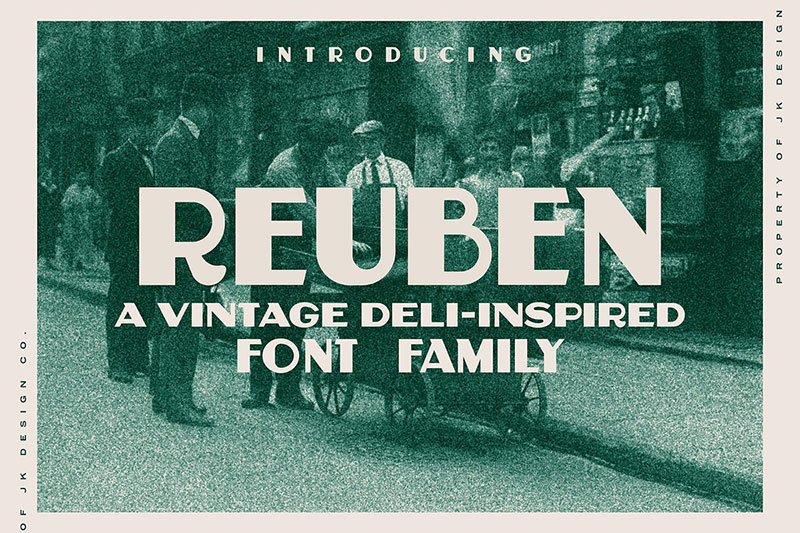 The font has an art deco mode. The letter O, R is designed differently in this font. And these nostalgic letters are commonly used in signs, logos, postcards.
Price: Premium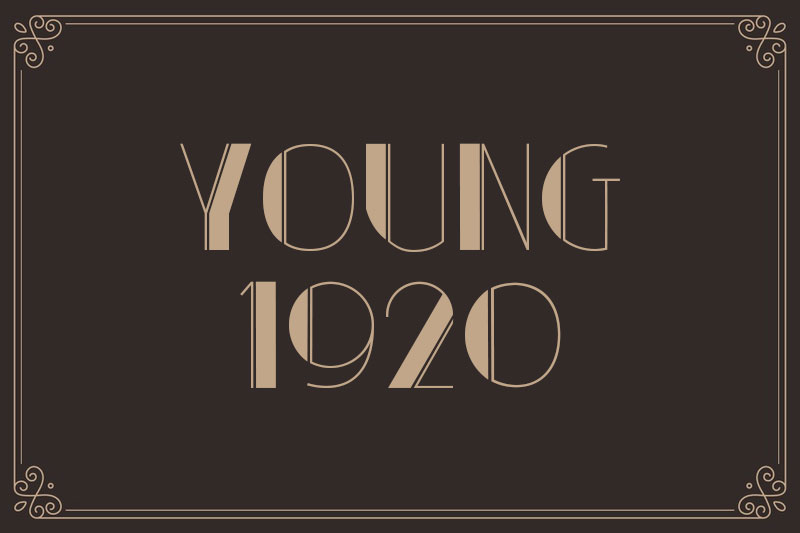 Young 20 is an art deco font. In this font, the letters are formed in different shapes and thick and thin lines. This shadow-like thickness is seen in the characters Y, G. Get ready for a 1920s design.
Price: Free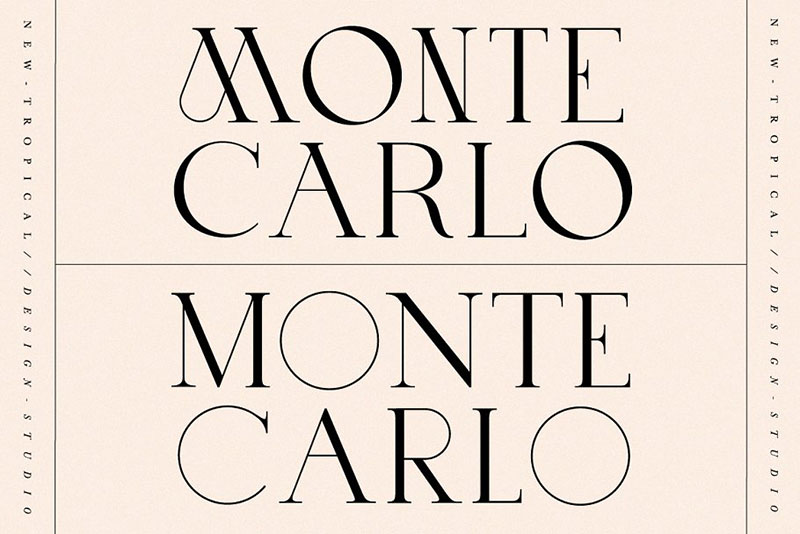 MONTECARLO Caps is a modern, minimalist font. Because it has both art deco lines, and some of the characters are elegantly designed. For modern brands, luxury is excellent.
Price: Premium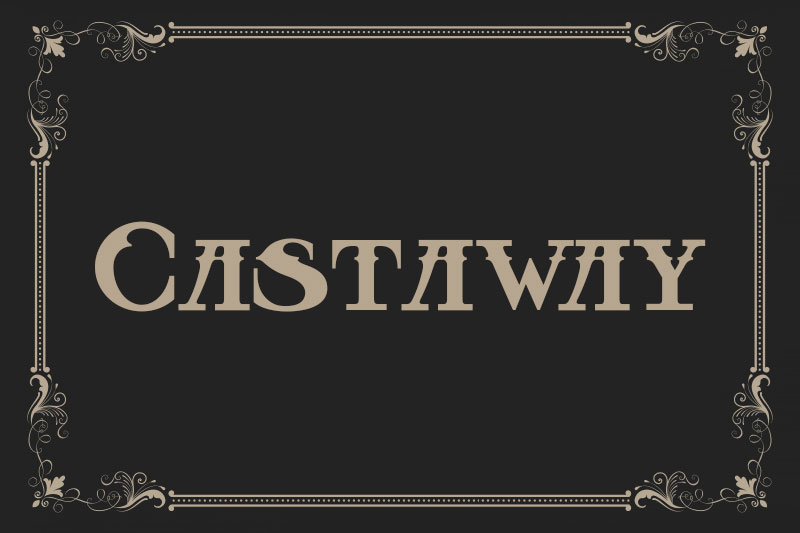 Castaway is a magnificent and Gothic font. But this font is mostly used in movie titles. Considering that three different all-caps styles are provided for this font, you can also implement antique and nostalgic ideas.
Price: Free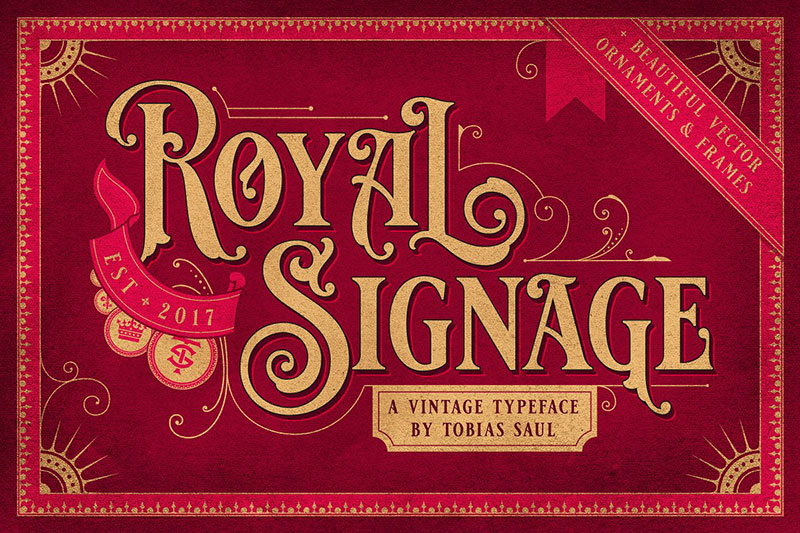 One of the stylistic fonts that you will find in this collection of 1920s fonts in this font. The characters, numbers are beautifully and decoratively designed and meet your decorative purposes.
Price: Premium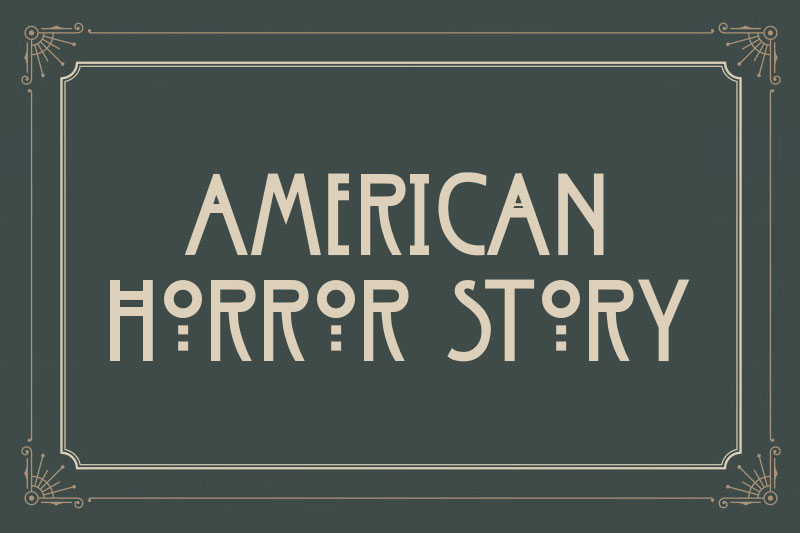 American Horror Story is actually one of the fonts used in the horror and Halloween movies. In this font, the letters O have a square dot at the bottom, and H has an extra horizontal line. This feature increases the demand for use.
Price: Free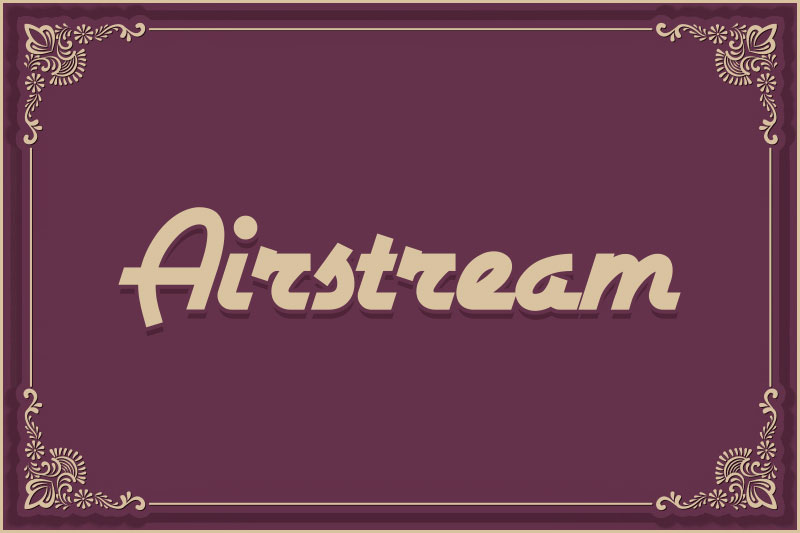 Nick's Fonts designed airstream Font. To return to the nostalgic memories and endless light on festive nights, it is better to choose this font with more than 300 characters and glyphs.
Price: Free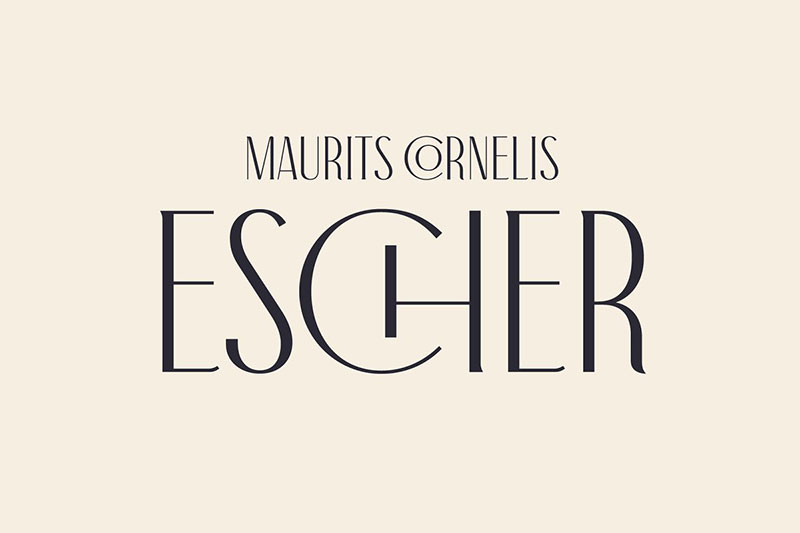 One of the styles that this font can distinguish from other fonts is are nouveau. This font was born in an area where everything was light and film. This 1920s font is one of the most creative and simple choices for movie titles and posters.
Price: Premium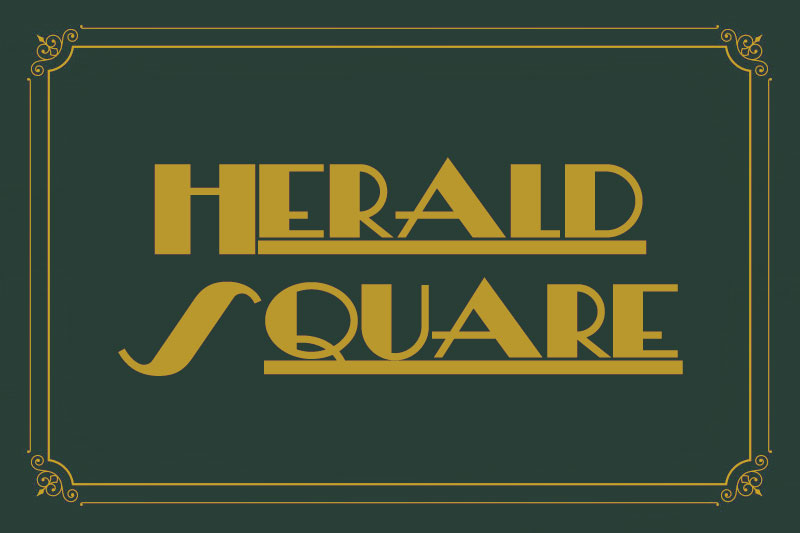 Nick's Fonts designed the Herald Square font. The three different styles of this font, regular, herald square two, and herald square, represent an art deco style. This font is great for music album covers, posters, flyers, and many brands.
Price: Free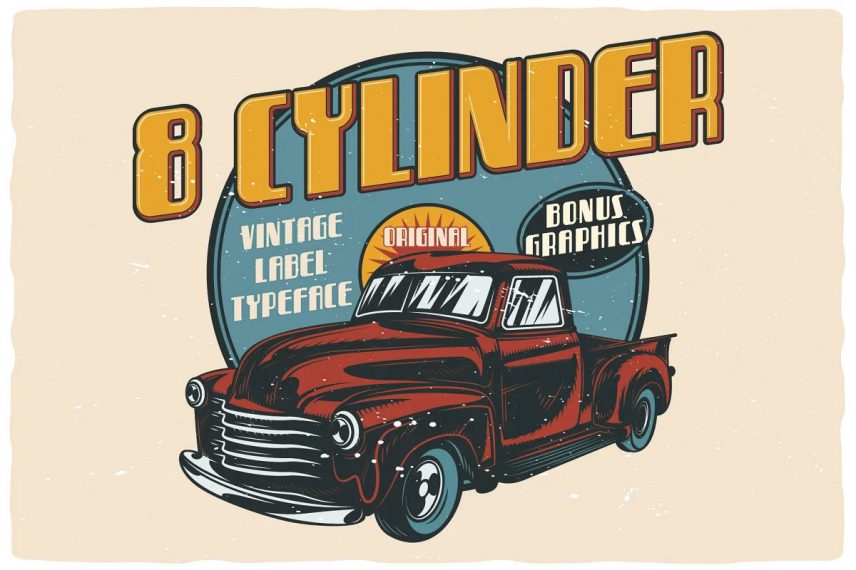 Eight Cylinder font is one of the vintage fonts used in various mechanical advertisements in the 1920s. This font has 9 different styles that you can use in many ads, flyers, and posters.
Price: Premium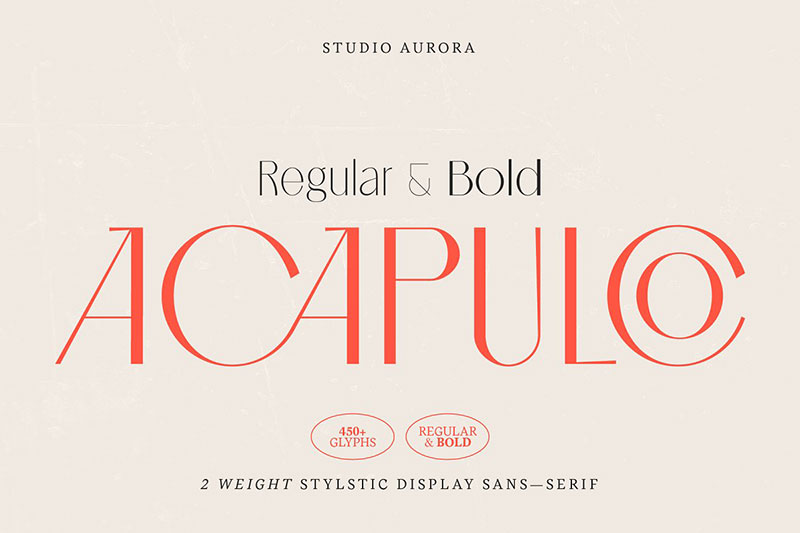 Acapulco Stylish Sophisticated fonts are really provided with circular lines and feminine. Despite the retro style and the 1920s, this font is one of the most modern fonts recommended for designing luxury brands, fashion, T-shirts, and celebration posters.
Price: Premium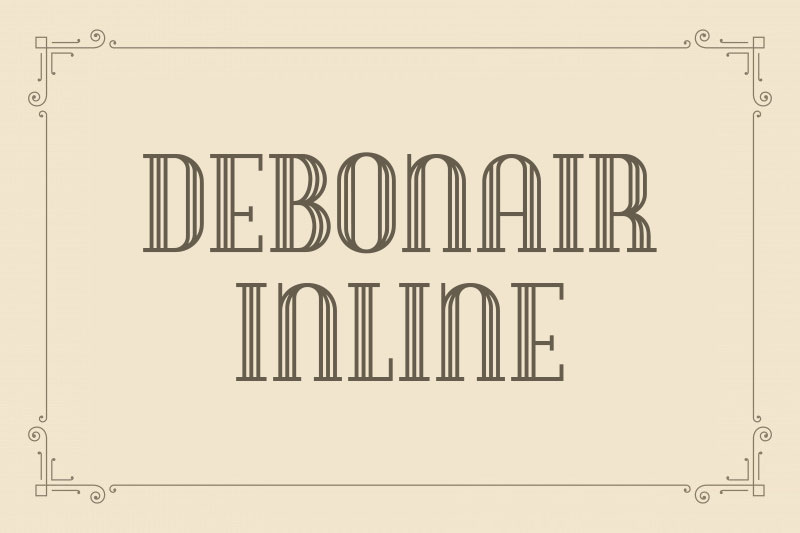 This font's art deco letters fascinate you, especially since each letter has an extra bar line inside. This font is one of the most important and famous fonts that has survived from the 1920s. Now it is your turn to use it.
Price: Free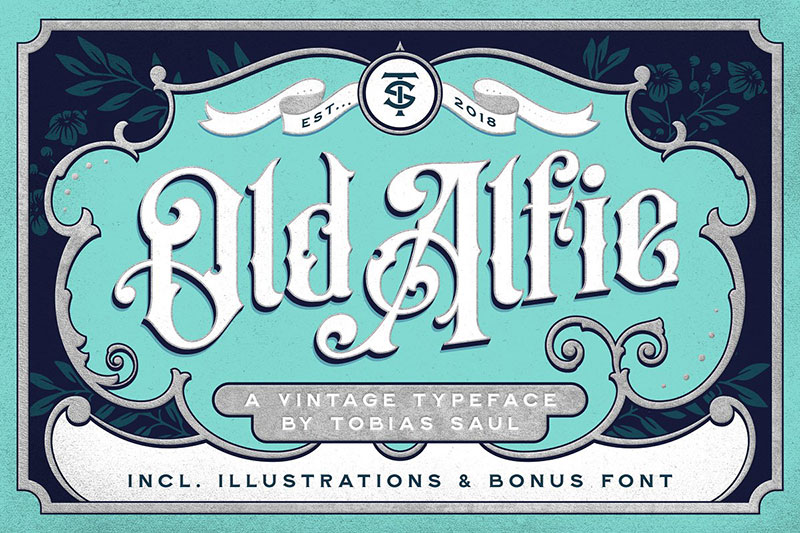 Old Alfie Font Extras is another vintage and retro font that incorporates decorative letters. This stunning font with a floral design is great for many 1920s themes such as book covers, logos, and luxury box packaging.
Price: Premium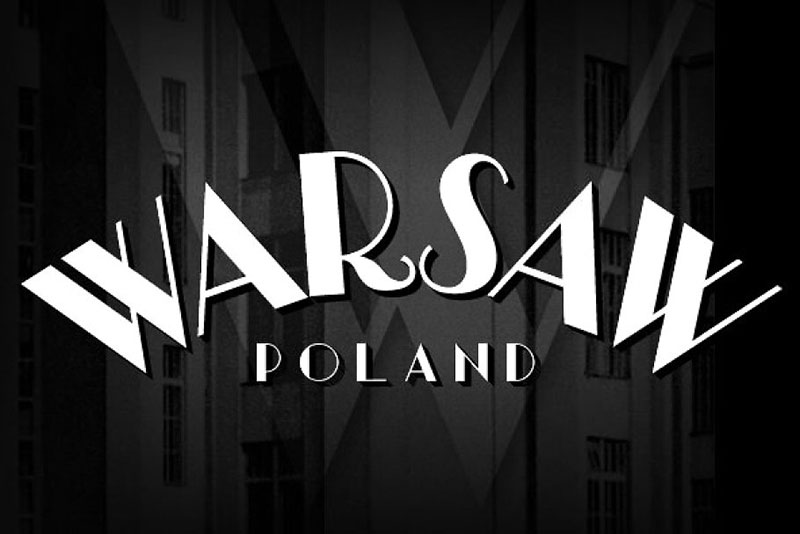 Warszawa Deco is a font inspired by Poland's aesthetics, which, while being art deco, is modern and unique. Despite the thin and thick geometric lines in many movie commercials and the classic theater title, this 1920s font is despite the thin and thick geometric lines.
Price: Premium
Showtime is very beautiful and unique, despite the bright lights in the frame around the letters. This 1920s font is used for large cinematic advertisements and billboards and is best used in circus casinos.
Looking for similar fonts? Ok, I suggest you look at the list of the best circus fonts right now.
Price: Free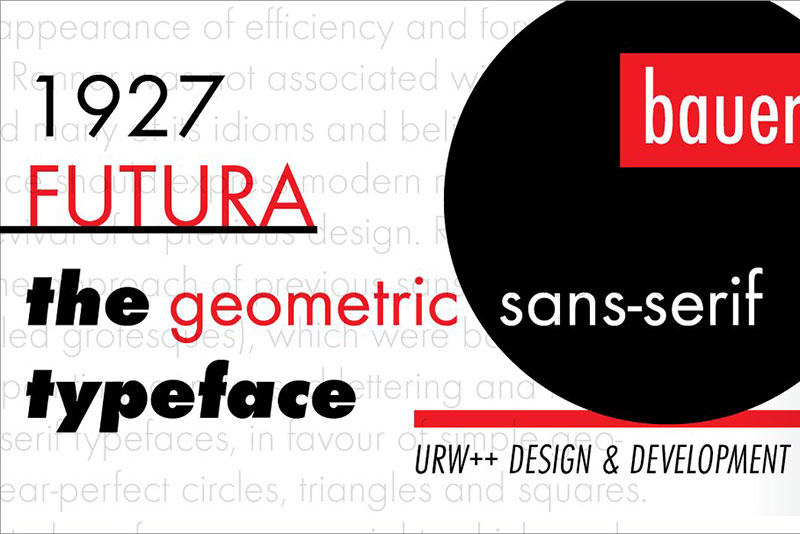 Futura Light has a futuristic theme font, but the letters designed in this font were widely used in the 1920s. This font is almost 90 years old and is still welcomed by many designers in the logo, movie posters.
Price: Premium
Arlington Layered Font Ornaments has vintage and decorative style fonts. With 4 different styles, you can give a lot of variety in designs. This 1920s font is suitable for advertising, branding, packaging, poker cards, and many more.
Price: Premium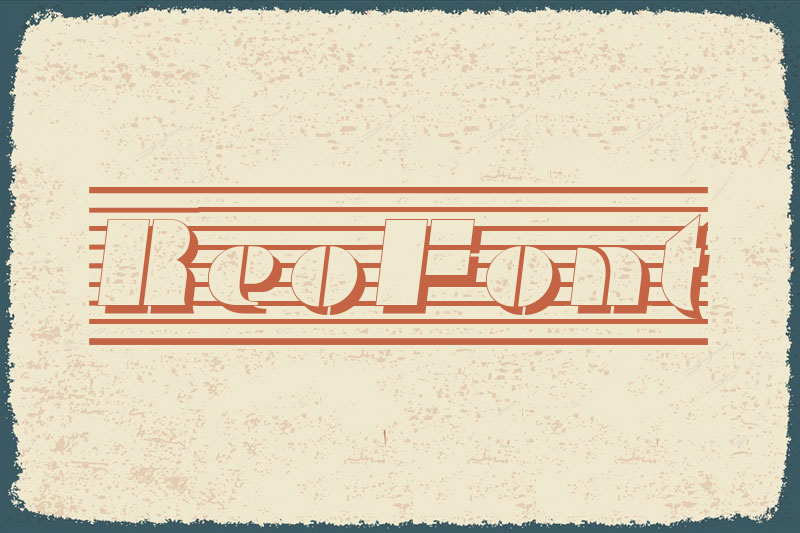 Reo font consists of horizontal stripes, geometric tears that have shadows and give it a three-dimensional style. Despite the horizontal bars, the first thing that comes to mind is discos and nightclubs. So do not waste time and use it in happy posters and logos.
Price: Free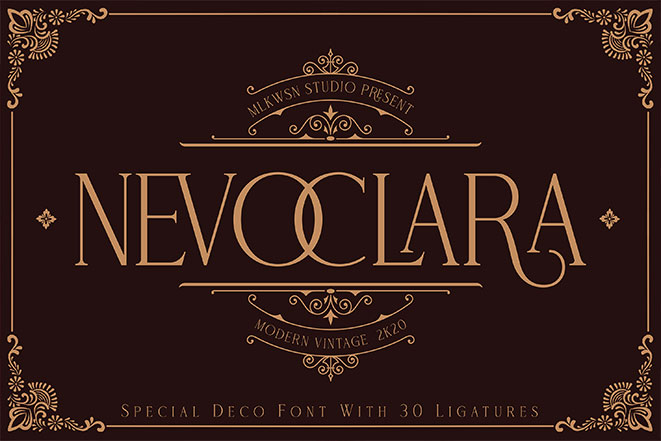 One of the most prominent fonts of 1920 is this font. The letters are stuck together when typing and have little space. This font is mostly used for romantic themes in movies or greeting cards.
Price: Free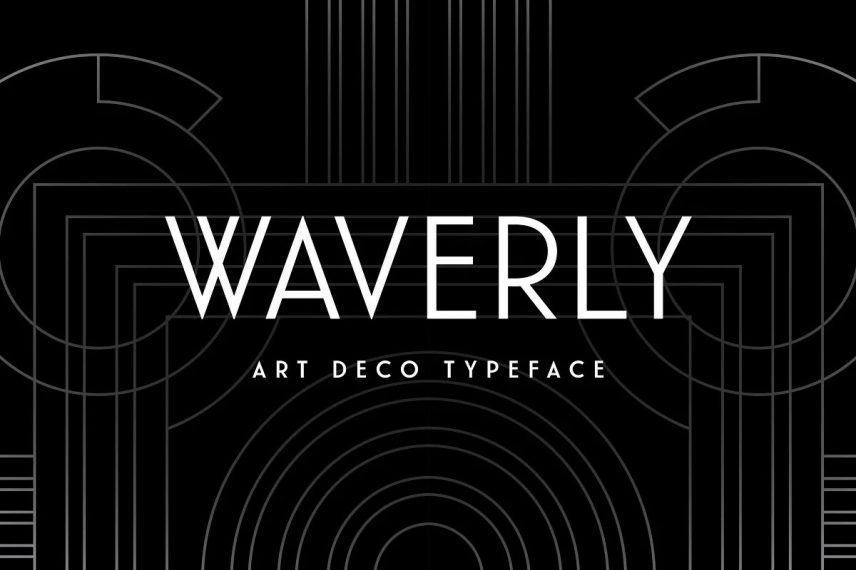 Waverly CF has an art deco style font and has been seen in many classic movies and music covers. The letters are very simple and clean. Suitable for designing retro, vintage, magazine covers, and fashion posters.
Price: Premium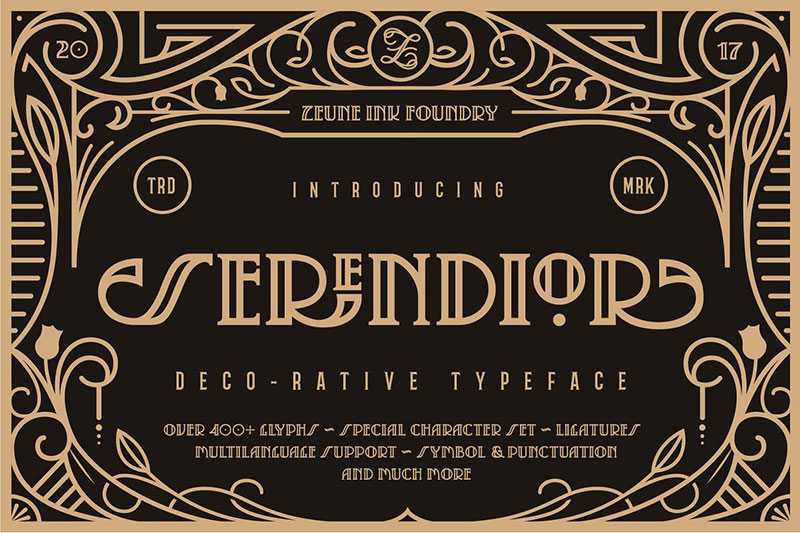 Serendior Font Seamless Patterns Fonts can be considered the inspiration of decorative arts in the 1920s. While being an art deco, this font also has different lines and futurism, and with 12 patterns, you can expect attractive designs from it.
Price: Premium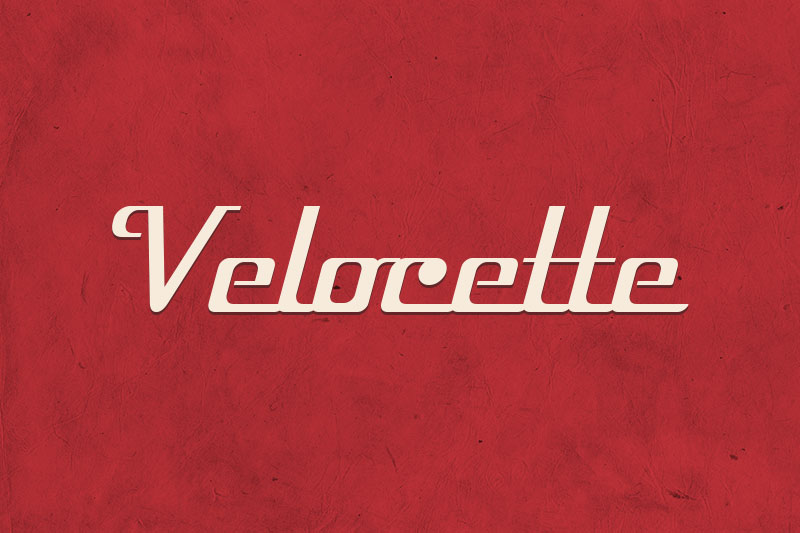 The circular lines at the end of the characters are one of the symbols of retro themes. This font is designed in italics, and the lower case letters are monolithic. This 1920s font allows you to recreate the brands, posters, and flyers of the 1920s with the same beauty.
Price: Free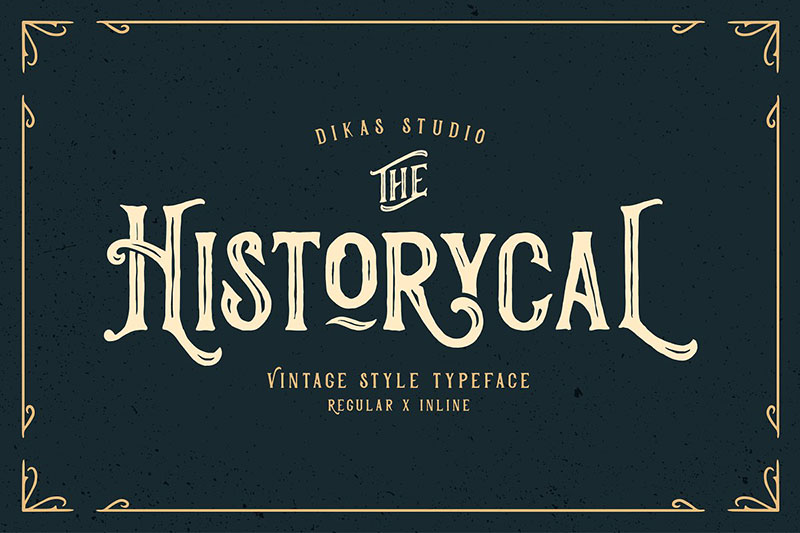 Historycal 2 Font Styles is a font with scary themes and tree textures. But these styles were widespread in the 1920s. As a result, it is suitable for theater, cinema, and horror movie posters.
Price: Premium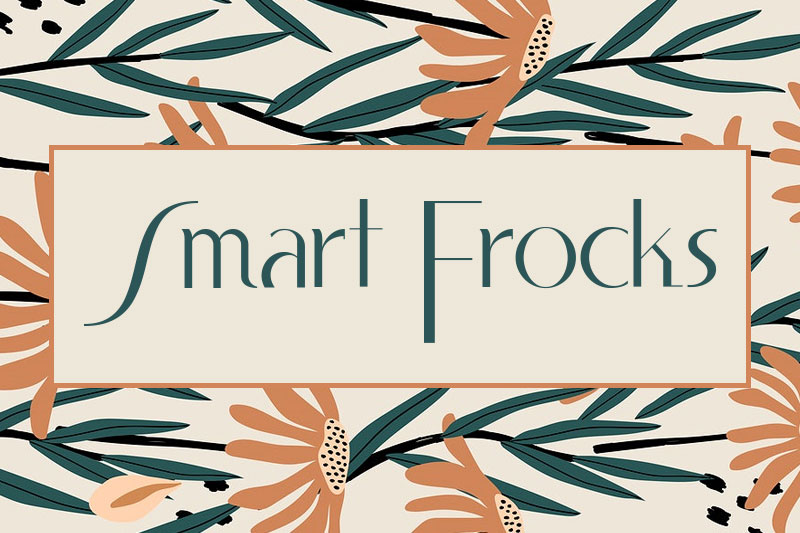 Smart Frocks NF Fonts by Nick's Fonts ts has been created. This font has more than 200 characters and glyphs. The letter 'S' has one of the most obvious and different letters among the characters. Design Art Deco themes in the best way with this font.
Price: Free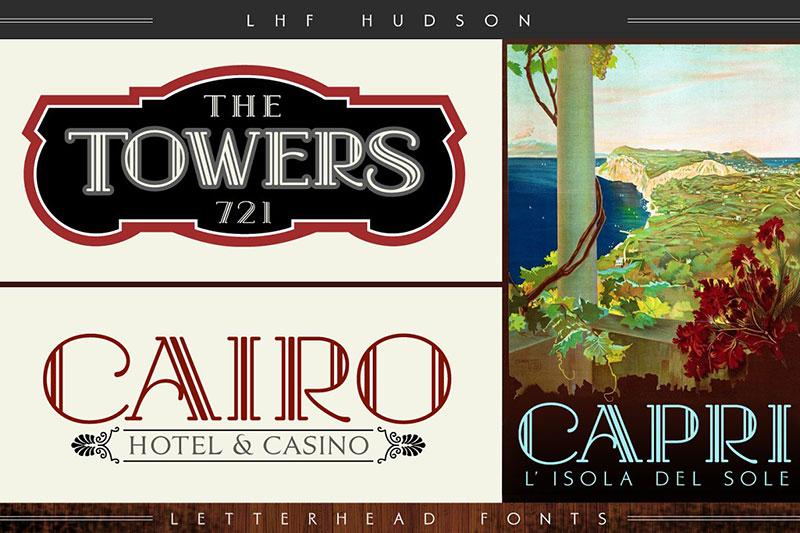 LHF Hudson is a decorative and art deco font. The characters are designed with thin lines and a thick line between them. And to be honest, it is one of the most different and creative trains with cursive letters.
Price: Premium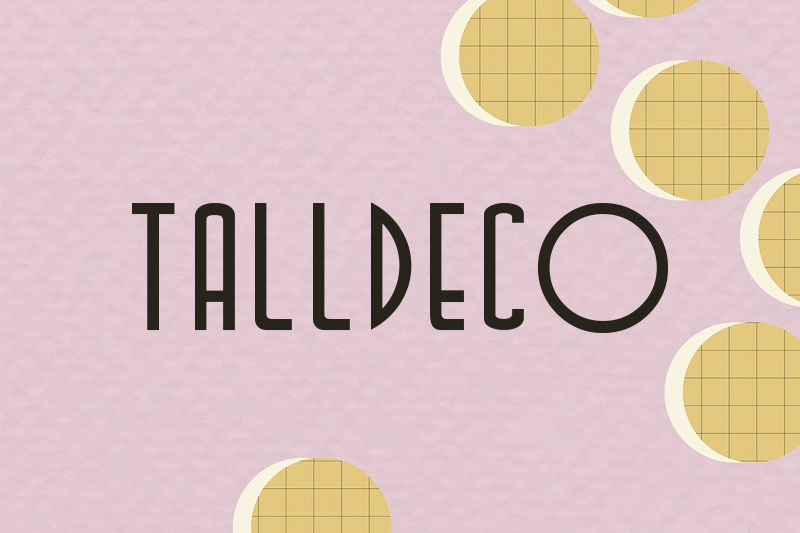 TallDeco is the name given to the condensed letters. The letters are tall, but there are exceptions. For example, the letter O is standard and a complete circle. We suggest you do not miss the artwork of Thomas E. Harvey.
Price: Free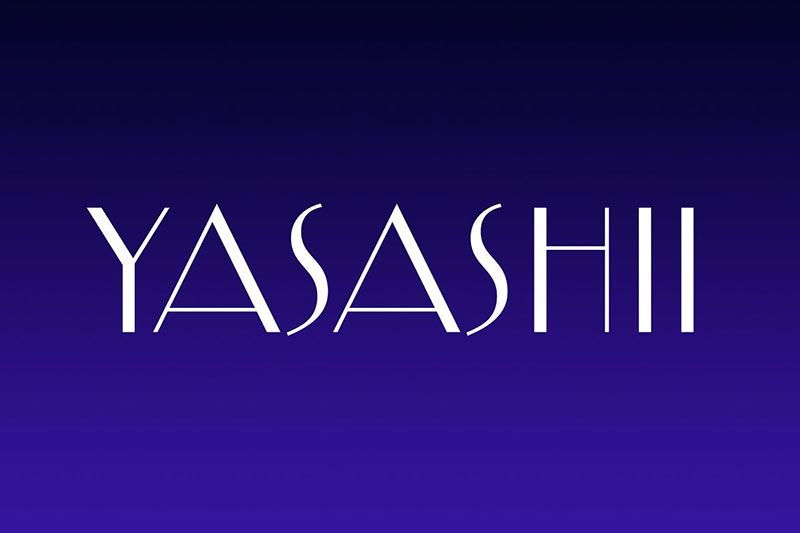 Yasashii seems to be a Japanese name, and the style is inspired by Japanese letters. In this font, the letters A are designed wide, and letters like 'S' are designed tall. This 1920s font is excellent for organizing cosmetics, fashion, and home brands.
Price: Premium
Packard Clipper NF is an inline font. This font has more than 200 characters, and there is a lot of variety in replacing the letters. If you are looking for large fonts such as billboards and movie, cinema, and circus advertising posters, now is the time.
Price: Free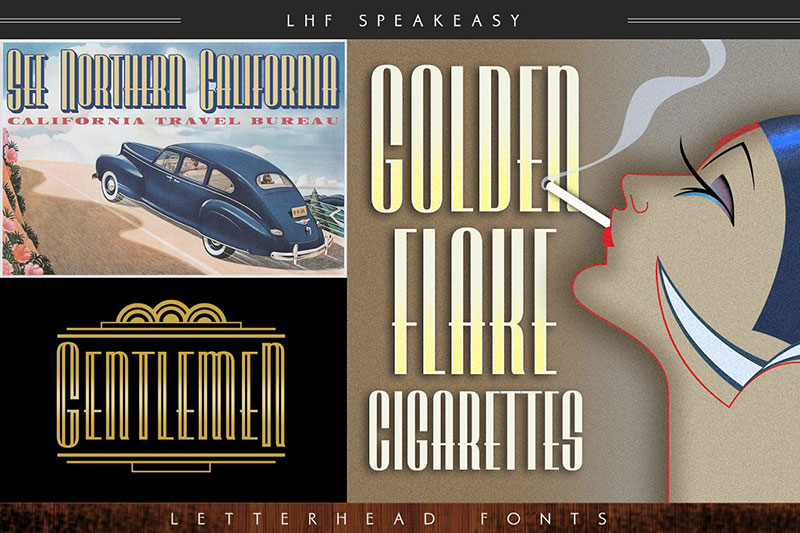 LHF Speakeasy Package is a font for jazz and art deco enthusiasts. This font has three styles and a different section that can help decorate the logo, packaging, and invitation cards in the style of the 1920s.
Price: Premium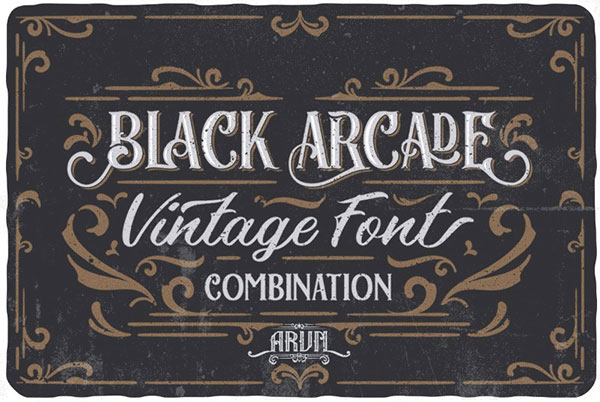 Black Arcade is what many designers are looking for, a decorative theme with floral letters. This font is designed for poster design and arcade clubs, but you can use it in luxury invitation cards.
Price: Free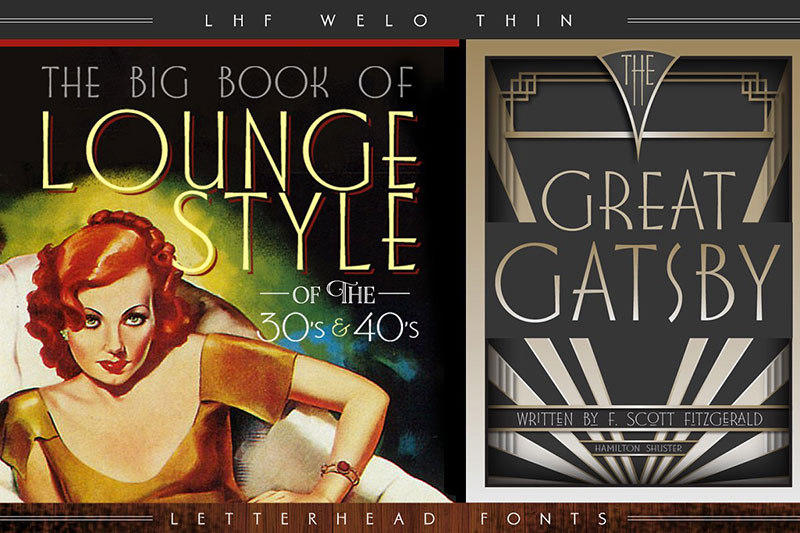 Letterhead Fonts designed LHF Welo Thin font. This 1920s font has been used in many romantic movie posters, advertisements, packaging, and product labels. Despite the art deco letters, it is still suitable for advertising and club and arcade logos.
Price: Premium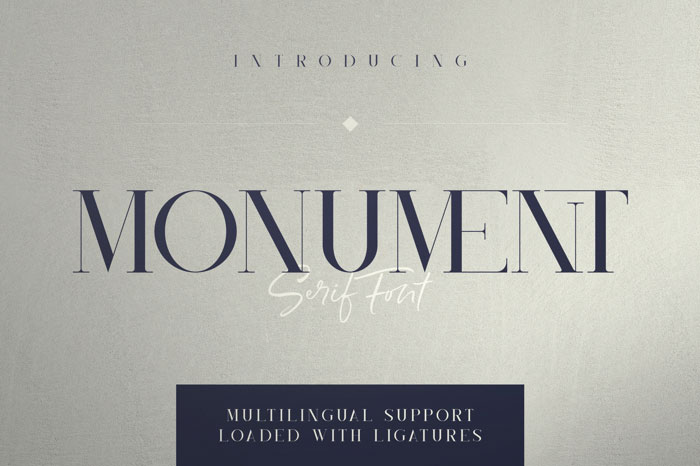 One of the fonts that have a classic and art deco format is this font. This font has more than 100 characters and is great for a variety of traditional designs, so your techniques will be sufficient.
Price: Free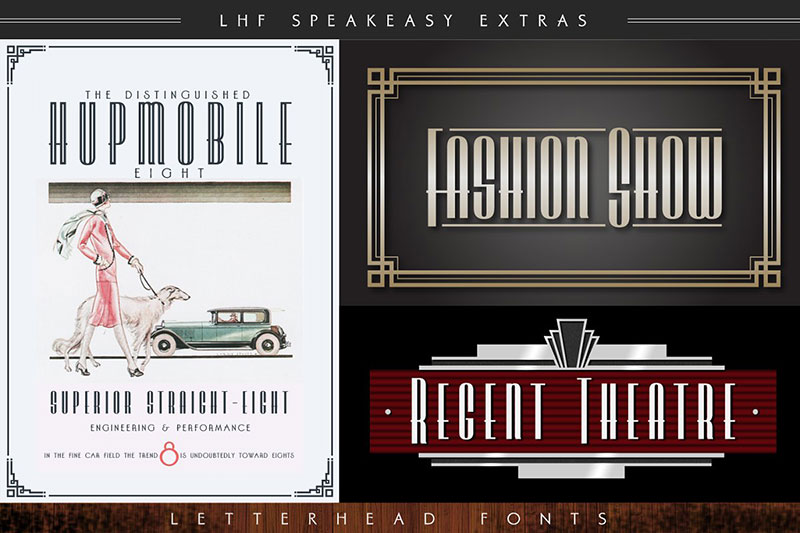 The condensed style in art deco fonts is one of the unique formats that can be mentioned. This jazzy font is excellent for promotional purposes, music covers, and unique art deco themes.
Price: Premium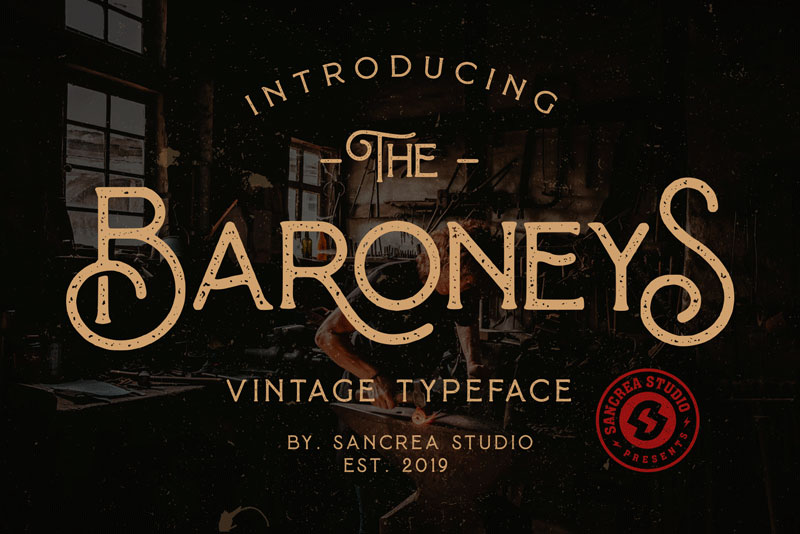 Baroneys Textured is a Sancrea Studio art font. Cursive letters with vintage texture are waiting for your designs. This font is used for advertisements, landscape photos, posters, and bike logos.
Price: Free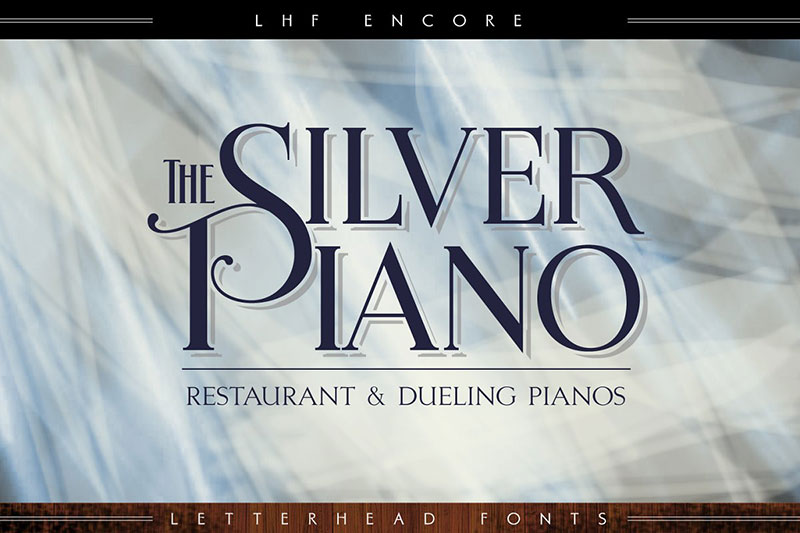 LHF Encore is a floral font that has ten different styles, including shadow and distressed. Have this font in your list to design formal posters and advertisements, logos, fashion, and cinema brands.
Price: Premium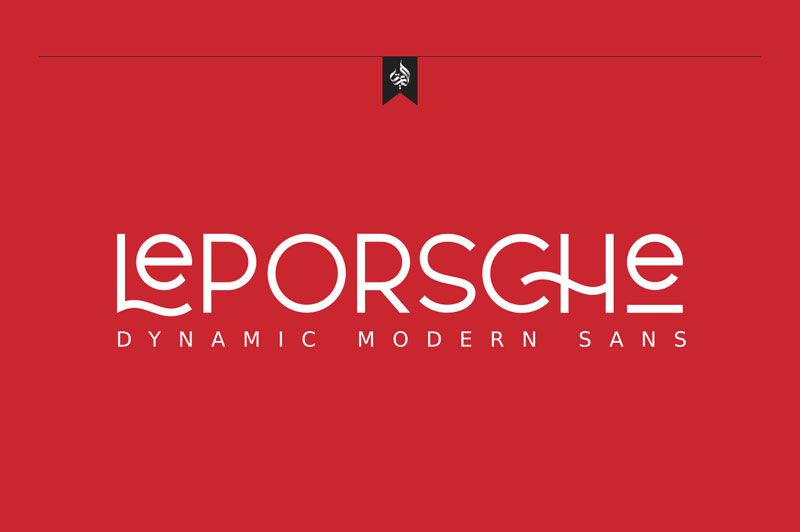 The letters in AL LePorschefont are presented in a wavy and balanced manner. These art deco letters are for cosmetics, fashion brands, stylish invitation cards.
Price: Free
LHF Comic Caps 2 has handwritten and attractive comic style fonts. This font is one of the fonts that played an influential role at the beginning of comics and is suitable for personal use, website ads, and flyers.
Price: Premium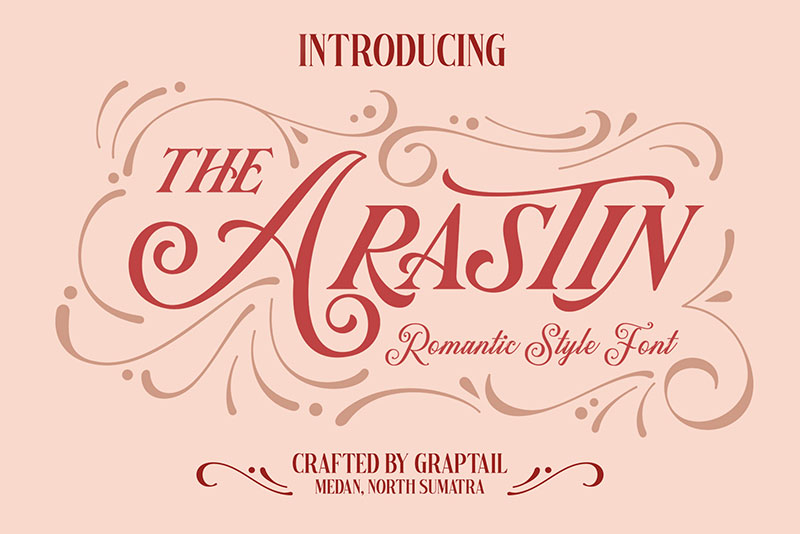 Arastin Pro is very creative and floral. Despite the 1920s, this font is used for many brands today, including cosmetic straps, holiday invitation cards, and birthday themes.
Price: Free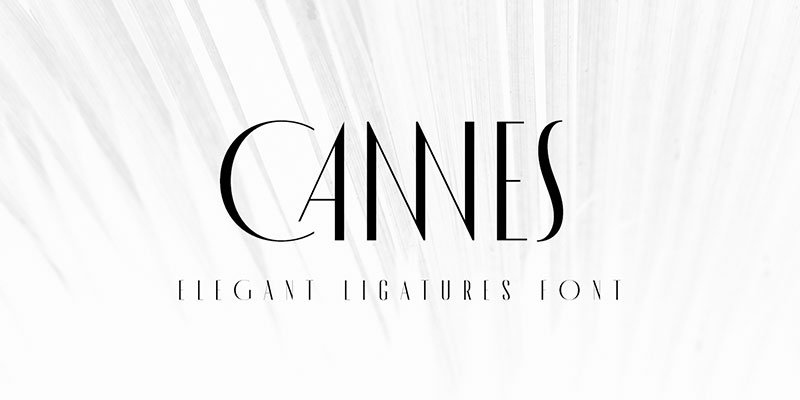 The combination of thin and thick lines in a narrow theme makes such a font. This 1920s font is very stylish and popular. You are invited to consider luxury brands in fashion themes.
Price: Free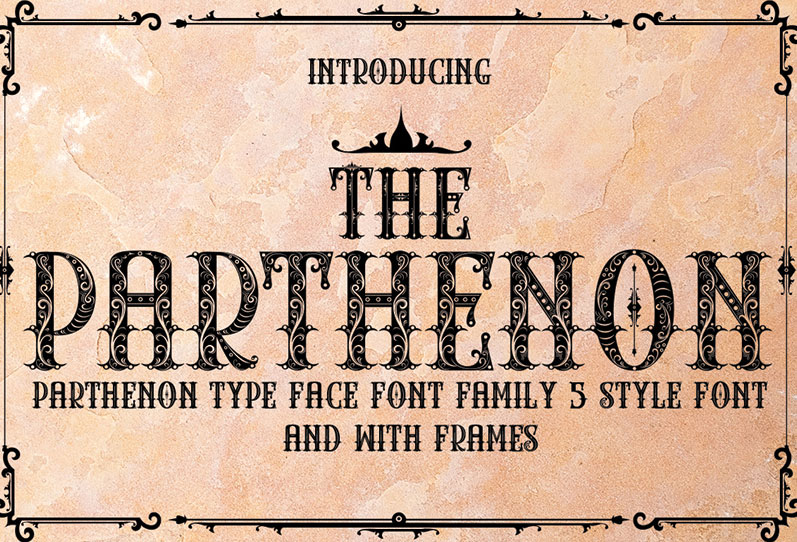 The Parthenon font is magnificent, and its decorative letters are indescribable. Each character alone can make your soulless design attractive and lovable. Be sure to try it once.
Price: Free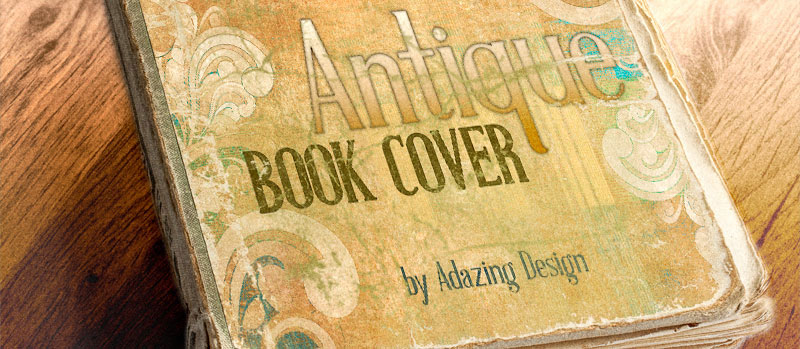 Adazing Design designed antique Book Cover font. This font has letters that are neither circular nor square, so they are between geometric and art deco. Use to create adventure book covers and movie posters.
Price: Free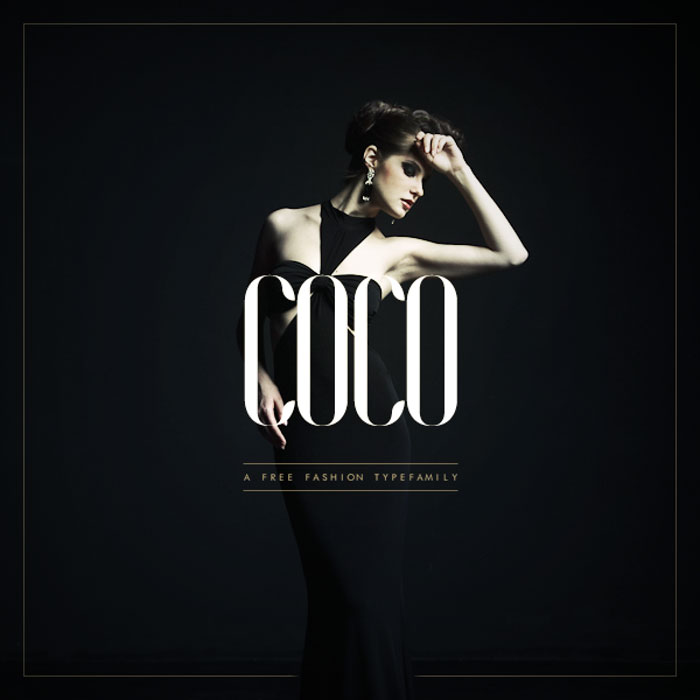 It is one of the most stylish and stylish fonts in this collection. This font is great for fashion brands, accessories, jewelry, and many art deco and glamorous themes with eight different fonts.
Price: Free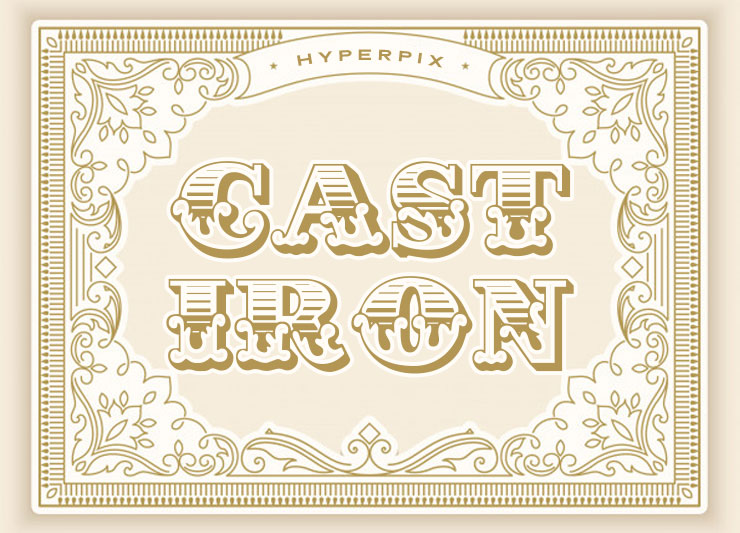 Cast Iron font with ribbon and decorative texture at the bottom of this list. This font is one of the best for designing flyers and posters of Mardi Gras or circuses.
Price: Free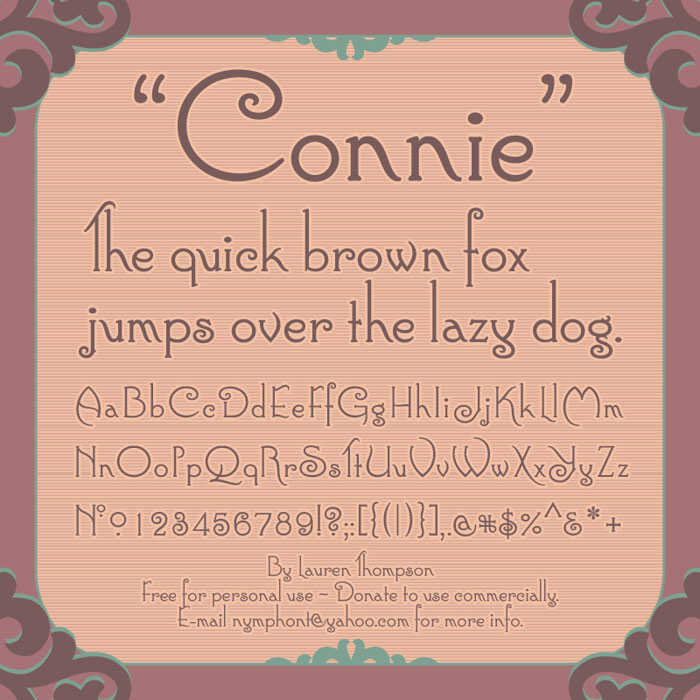 In my opinion, the latest font in this list is very creative and designed in detail. Some letters are in vines, some like a slide, and some have a slab style. In total, this font can be the best font with 675 characters to end this list.
Price: Free
Conclusion
The 1920s was one of the decades when art and theater, and cinema were at their peak. Now you can watch those scenes in color and use this set of 1920s fonts in different designs.