30+ Best Free and Premium Arcade Fonts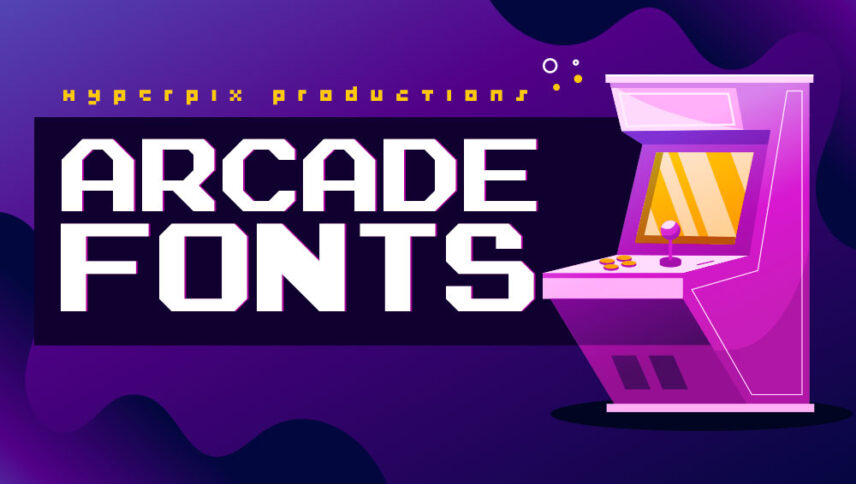 Arm yourself with the best arcade fonts there are and capture a cool note of nostalgia in your work by drawing inspiration from video games. This era of typography concerns the period from the 1970s to 1990s, so there are no prizes for guessing that a retro flair is always part of the deal with these arcade fonts.
Moving away from subtle details just to enter a whole new world full of exaggerations, arcade fonts bank on their bulky characters to get the message across nice and simple. Apply these well-crafted fonts to your T-shirts, logotypes, icons, or games obviously, and a playful context will be all over the place.
Best Arcade Fonts
Easily access the fancy arcade fonts we recommend from the following list. In terms of selection, you'll have free and premium versions to choose from. Plus, if you're into vintage vibes, these 70s and 80s fonts can be helpful too.
Using this Photoshop action, you can turn any image into a bitmap effect with just one click.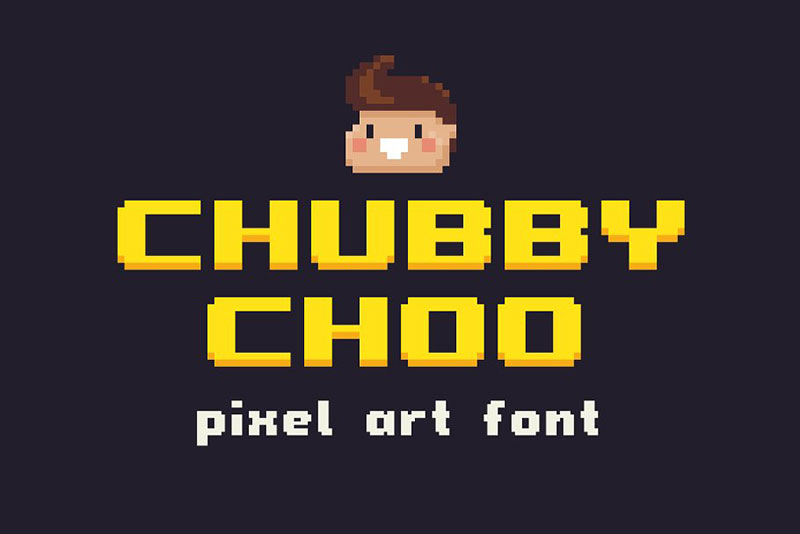 Chubby Choo Pixel Art has a retro and 8-bit style that you must have seen in many games. Not bad to remember some memorable titles of that time and create a new memory with this font.
Price: Premium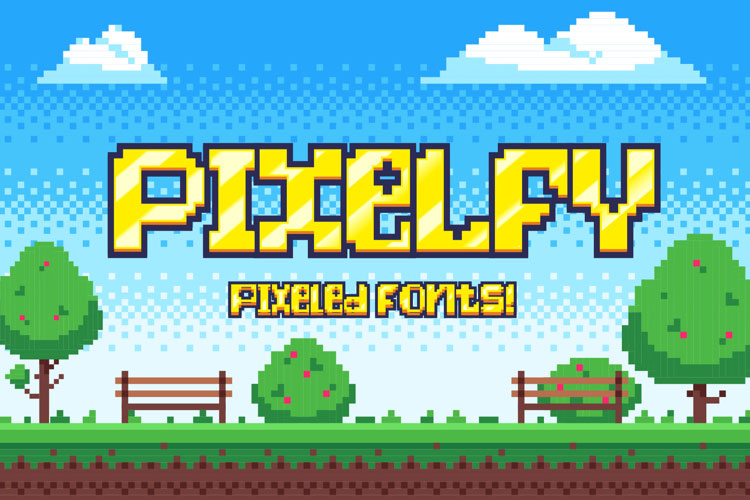 Pixelfy font was created by Stefie justprince. This font can design video games, arcade boards, and even animations.
Price: Free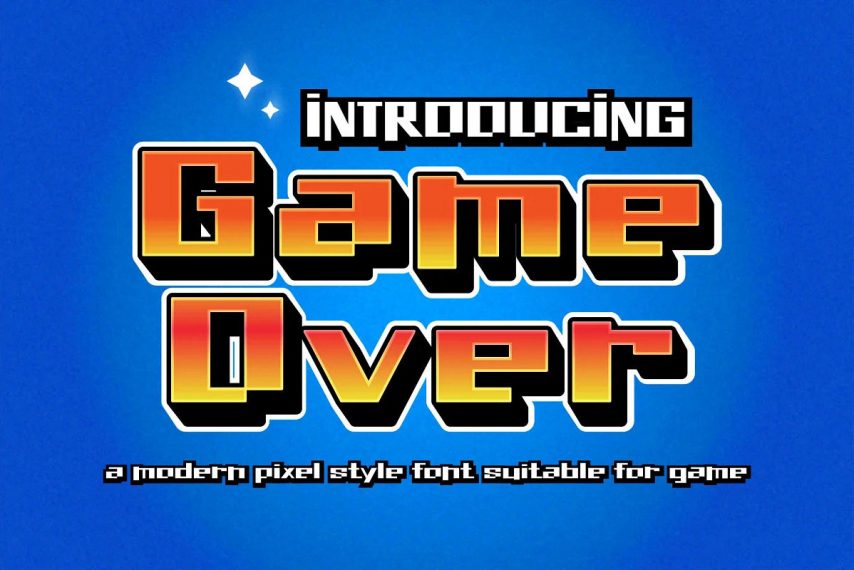 Retro 86 Cool Pixel font designed by Parker Creative. This font is suitable for designing animation posters and adventure and puzzle video games. You can also use it in toy brands.
Price: Premium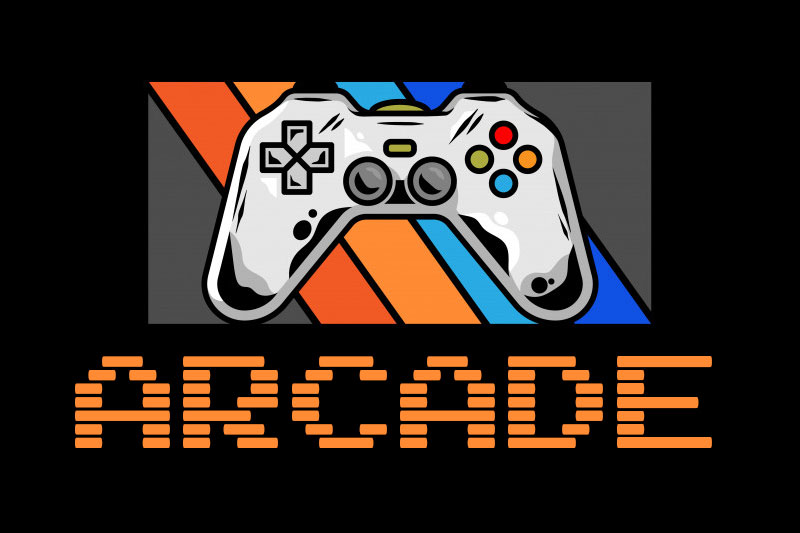 Arcade font created by 61 free fonts. With the variety of styles, including grid and 8-bite, the designers' choice ends with poster design, video game website titles, comic books, and animations.
Price: Free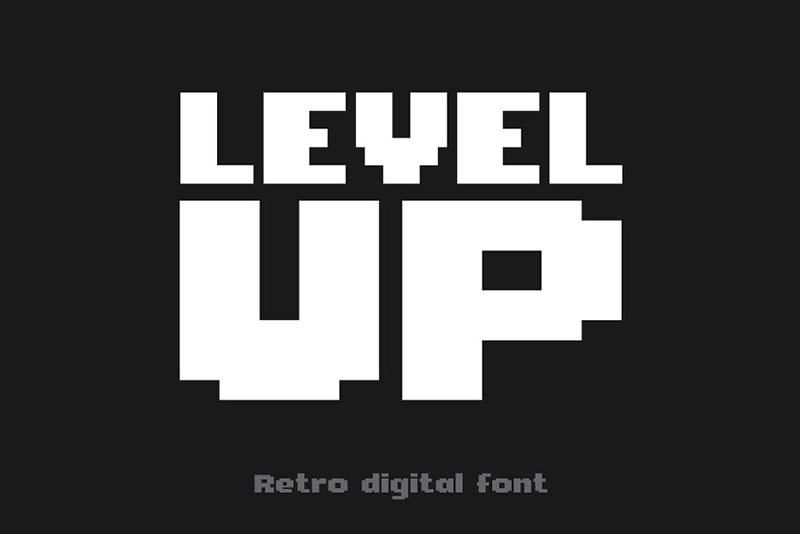 Level Up font designed by Youhhou. As soon as you look at the styles of this font, will remind you of the arcade games and pixel characters that were very popular in the '80s, which is still an important source of entertainment in casinos. As a result, design pixel video games with this arcade game style.
Price: Premium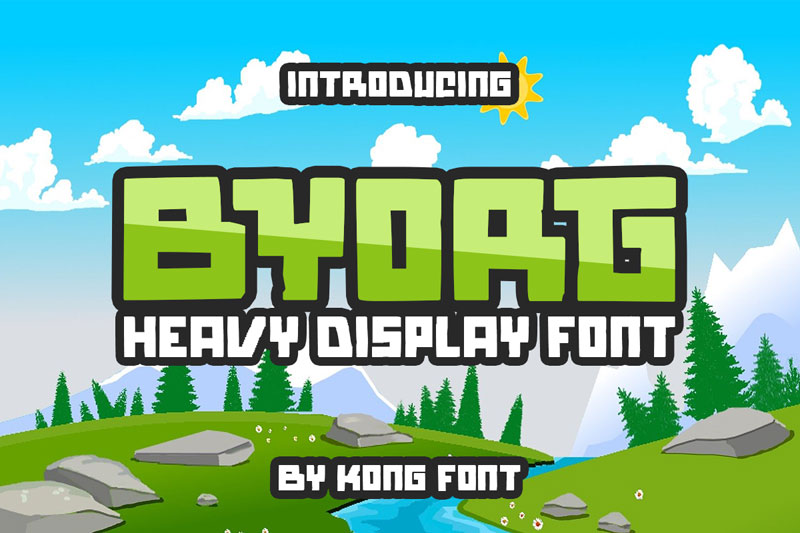 Byorg is a bold and rock font. This font with pixel characters is suitable for use in orchid games and superhero animations.
Price: Free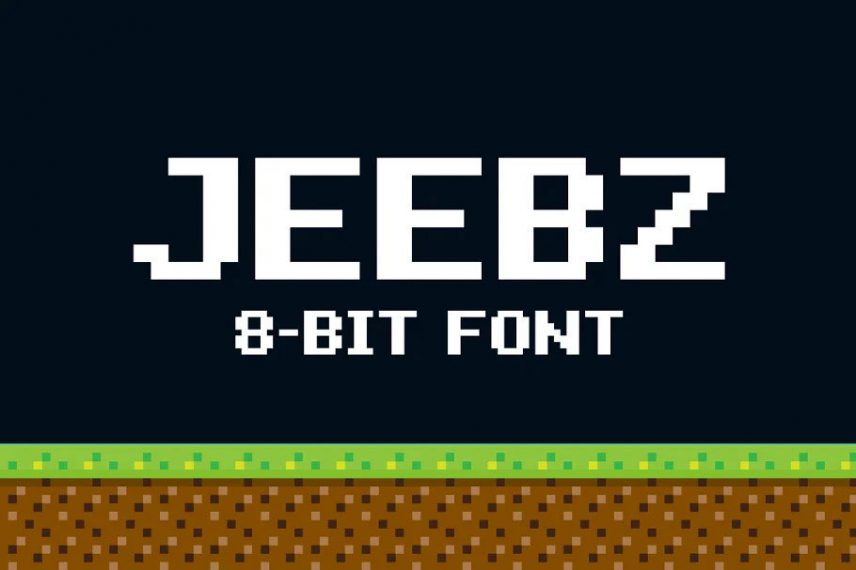 Jeebz 8 bit font is one of the pixel styles. This Arcade font, which is similar to Sega and Atari nostalgic programming codes and games, provides you with a nostalgic and arcade design.
Price: Premium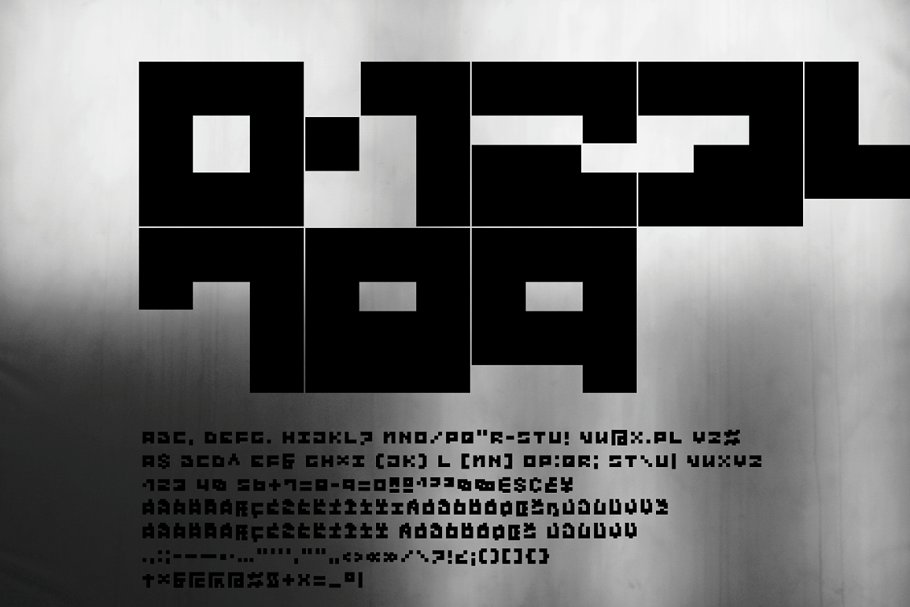 BAJT font provided in the square format. The interesting thing about the font is that different pixels have been filled in forming an arcade and minimalist style. Implement this font to design arcade themes, video game posters, T-shirts.
Price: Premium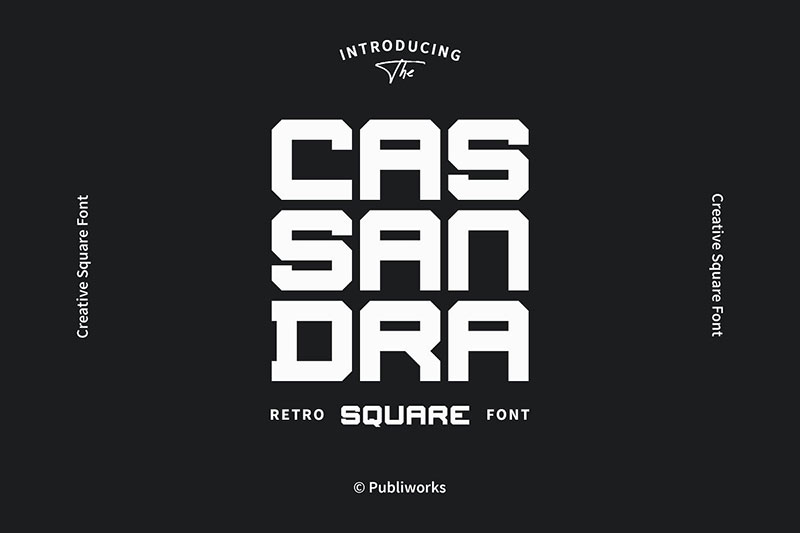 Cassandra Creative Square is a modern and creative font designed by Publiwork. If you are looking for a retro style to showcase poster and arcade designs with it, we advise this font.
Price: Premium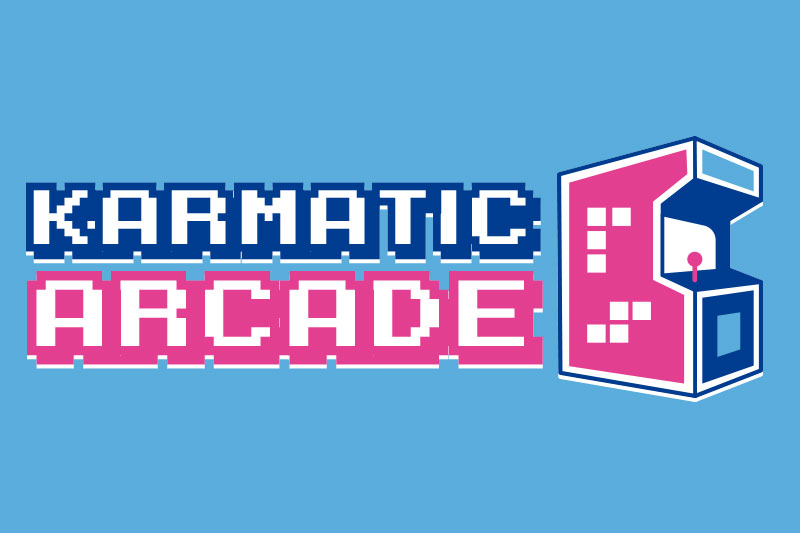 Karmatic Arcade font has a retro, pixel, and outlined style that did not lose its popularity after decades of arcade games. If you want to start your arcade projects today, download its 105 characters.
Price: Free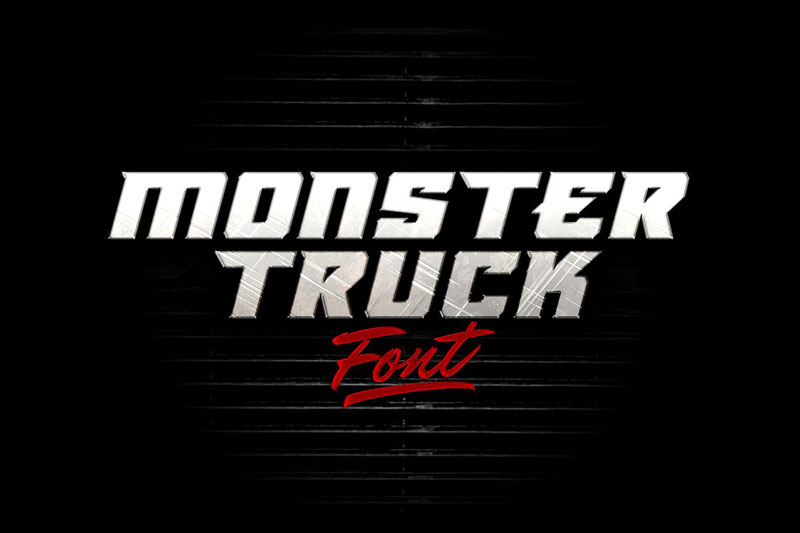 Monster Truck font looks very strong with its style. This power can use in many promotion works such as video game poster design, science fiction and action movies, and sports logos.
Price: Premium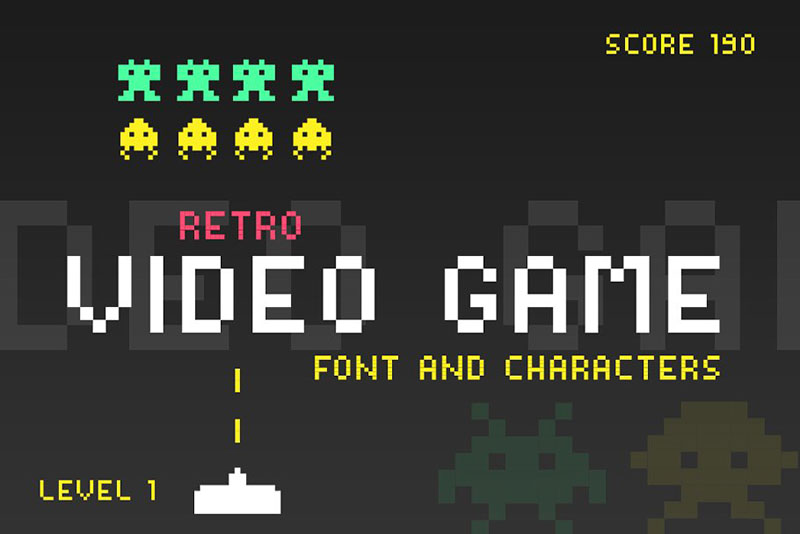 Video Game Font looks like the 8-bit pixels you saw in most video games and orchid games. The designer of this font is Salt & Pepper Designs, which provides space and puzzle creatures for video game designers.
Price: Premium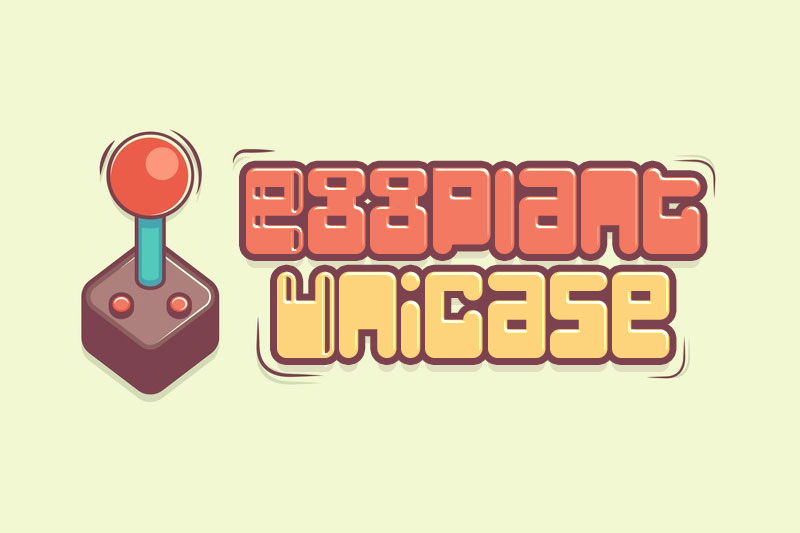 Eggplant Unicase font created by Pixel Kitchen. The square bubble shape with its shiny pieces is very fancy and attractive. This font is a great choice for designing fantasy games, birthday themes, fantasy posters.
Price: Free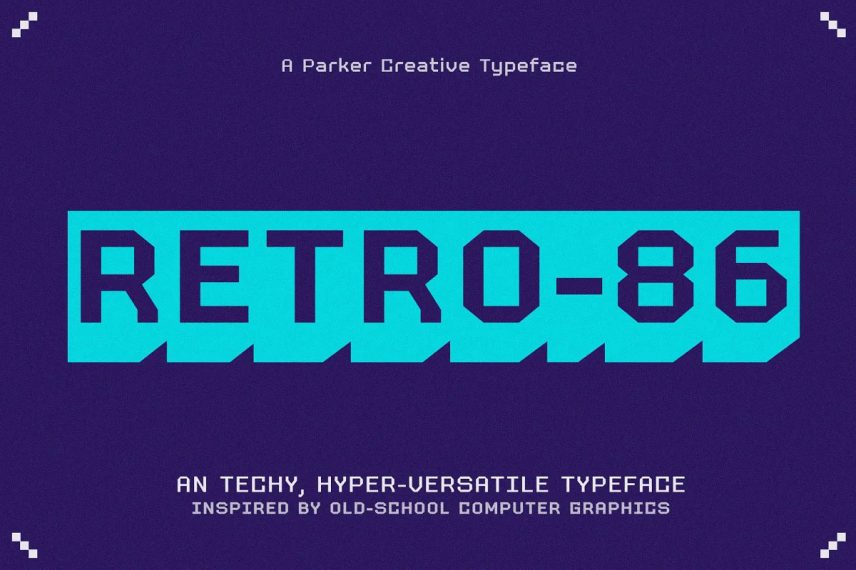 Retro 86 Cool Pixel font designed by Parker Creative. This font makes sense in space and science fiction games. Be sure to buy this font to design retro and arcade themes.
Price: Premium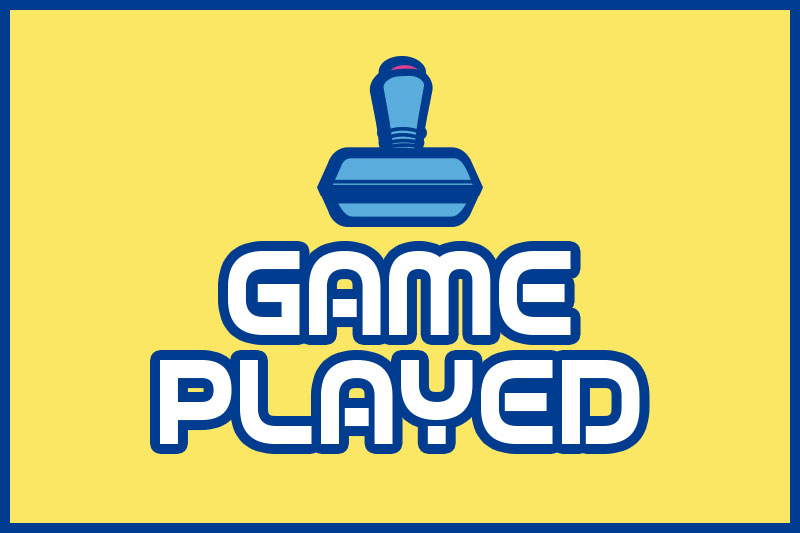 Game Played font designed by Checked Ink. Curved characters are a good idea for game titles and titles that can be seen in the game. It is better to download both regular and outline types to achieve a good result.
Price: Free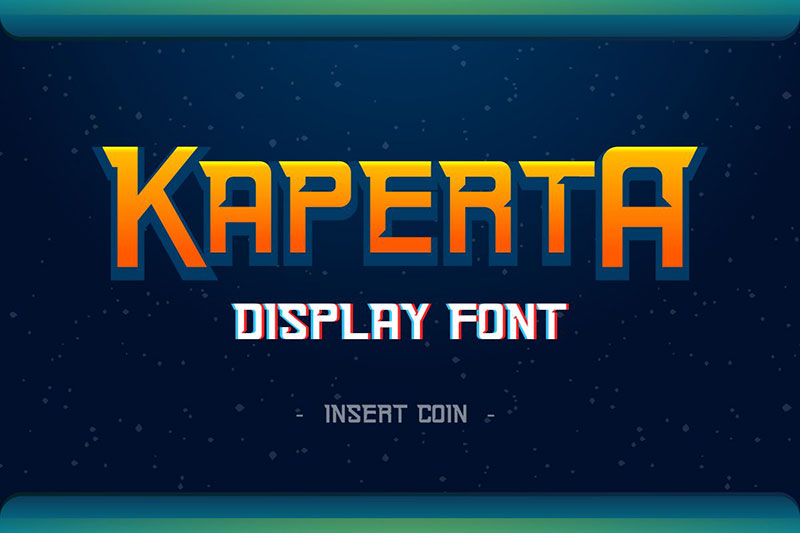 KAPERTA Display font outlined by Atasi Studio. The beauty of this font is in a small part that can be seen in a triangular shape at the edge of the font. So, this font will be different element for pixel, arcade, and retro themes.
Price: Premium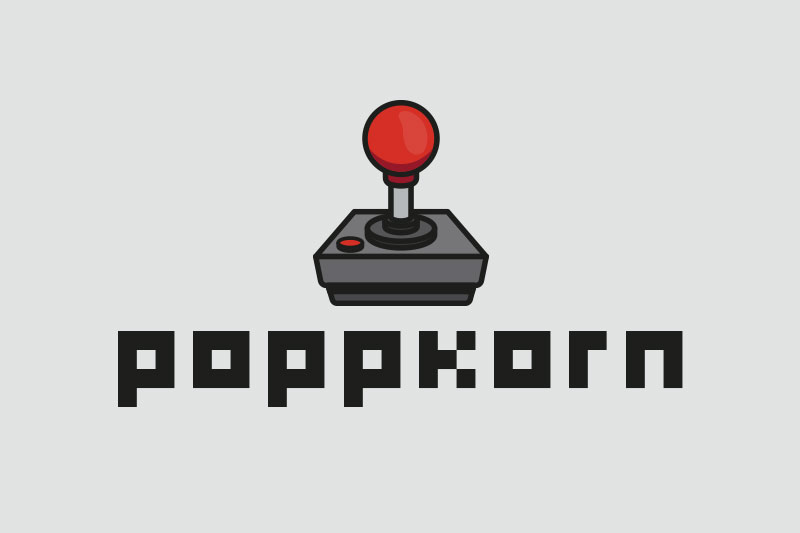 Poppkorn is very joyful and charming. In addition to uppercase and lowercase letters, there are pixel images of trucks, boats, airplanes, and characters seen in Atari and Sega video games.
Price: Free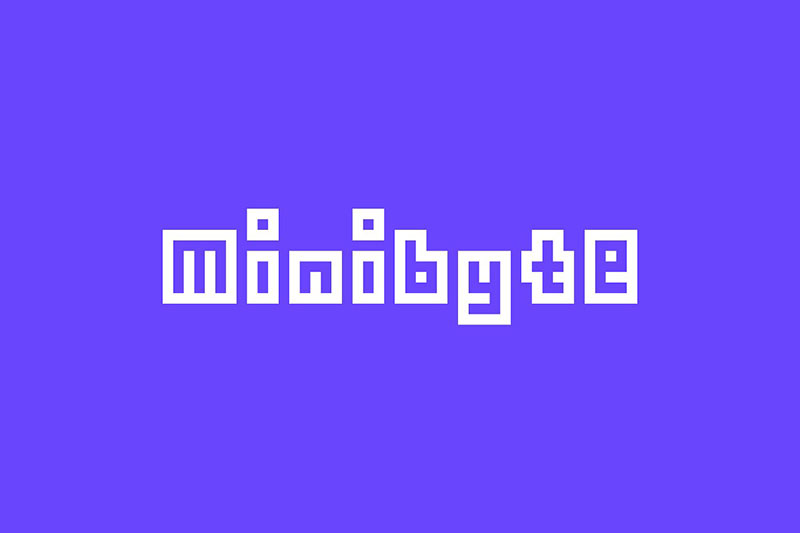 The characters of Minibyte font placed inside 5-by-3 blocks and the letters produced when some pixels are turned off and on. This is an interesting idea that is probably inspired by arcade games.
Price: Premium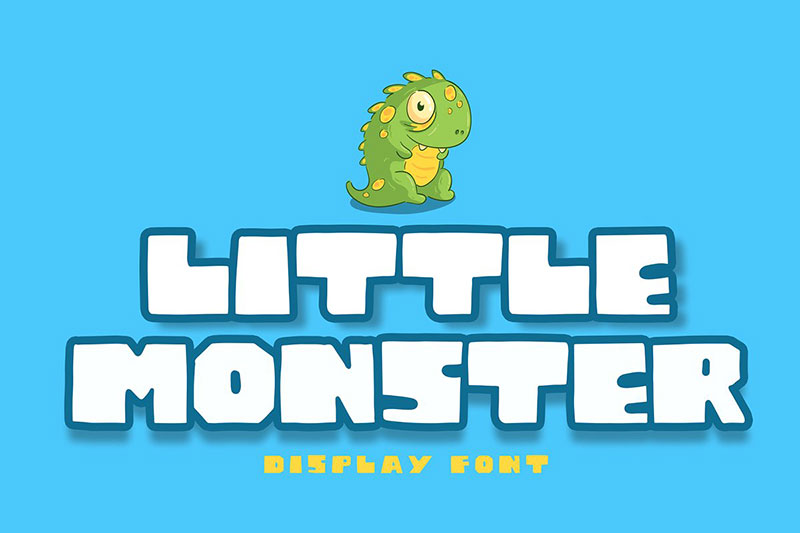 Little Monster Display font created with delicate and bold strokes along with a fancy style. If you are looking for charm in animations, video games, T-shirts, fantasy stickers, this font is a good help for your projects.
Price: Premium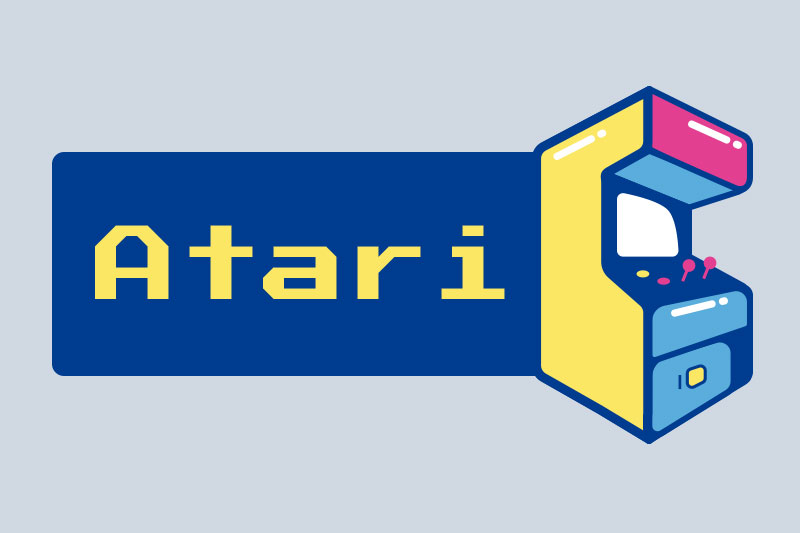 Atari font designed by Genshichi Yasui. This font is one of the largest collection of fonts. It has 14,965 characters and 299 glyphs with which you can complete unlimited projects.
Price: Free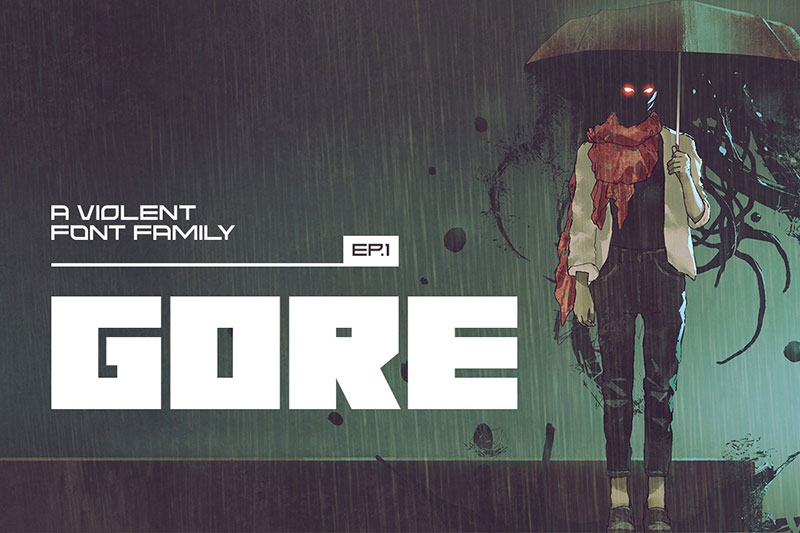 Gore Typeface Fonts generated by Tugcu Design Co. Its futuristic and cubic style is very obvious. Utilize this font to design logos, science fiction movie posters, futurism and action, PowerPoint presentations.
Price: Premium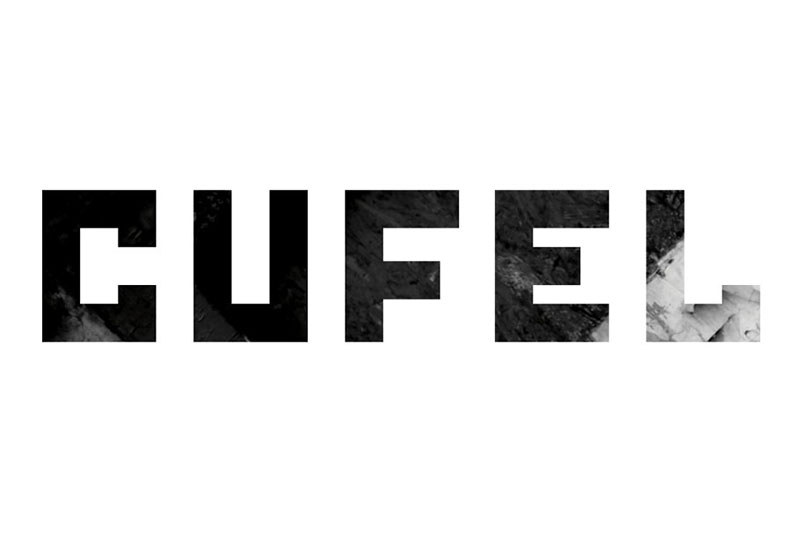 CUFEL Font describes the modernized and creative form created by Fontspher. Advertising billboards, fashion brand logos, advertising, and movie posters are some of the most used items of this font.
Price: Premium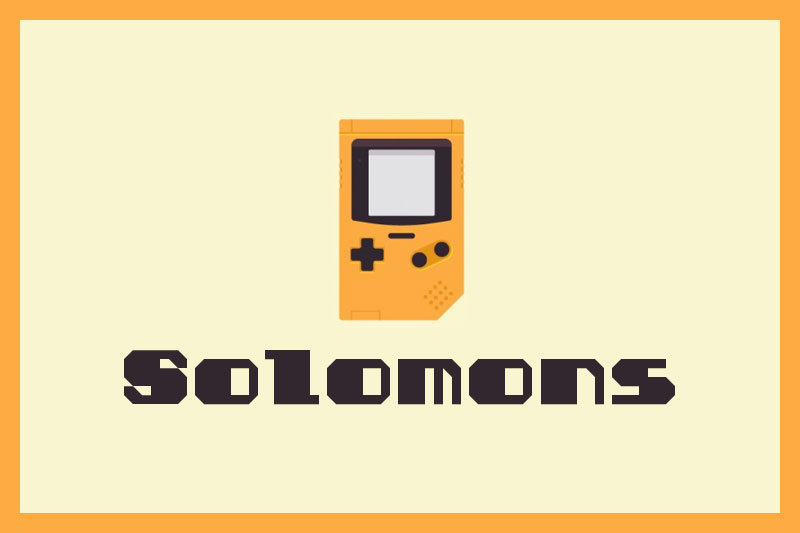 Solomon's Key True Type Smoose font is very unique and has a retro style. This font has thick and thin strokes, which have attractiveness for use in various designs.
Price: Free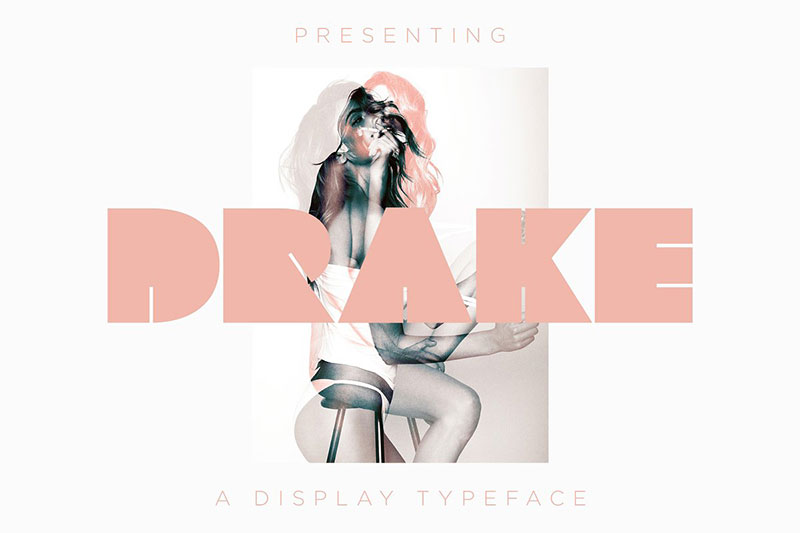 DRAKE A Display font has a geometric and super bold style that only a few thin lines are specified to indicate the original shape of the letters. This font is the best option for designing arcade posters, movies, fashion, and modern themes.
Price: Premium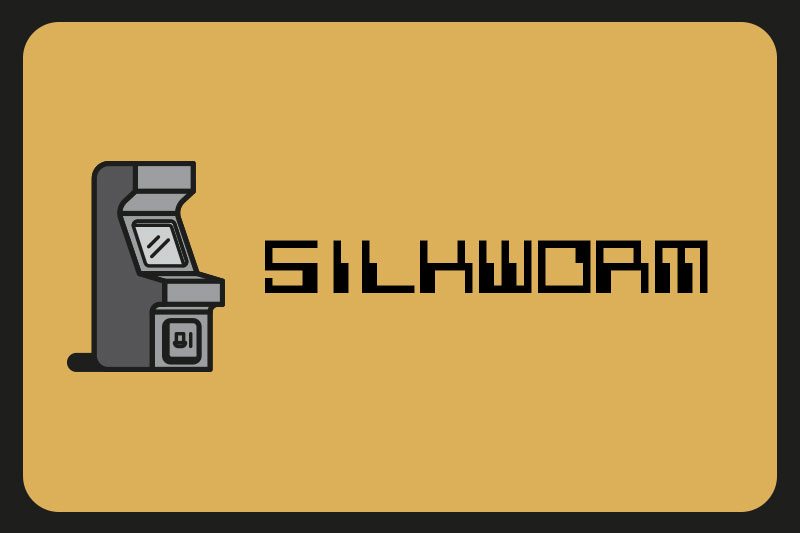 Genshichi Yasui designed G7 Silkworm font with the pixel feature and fancy characters in Atari video games in mind. As a result, it is here for you to present posters, logos and animation titles, cartoon themes, and video games.
Price: Free
Barcade font has various and extensively used styles such as bold, 3D, condensed, expanded, no bar, outline. And each of which has a regular and italic version. In some of these styles, there are horizontal and vertical bars that will be inside a rectangle after typing the word. We recommend this font to convey the sense of play in Arcade space.
Price: Free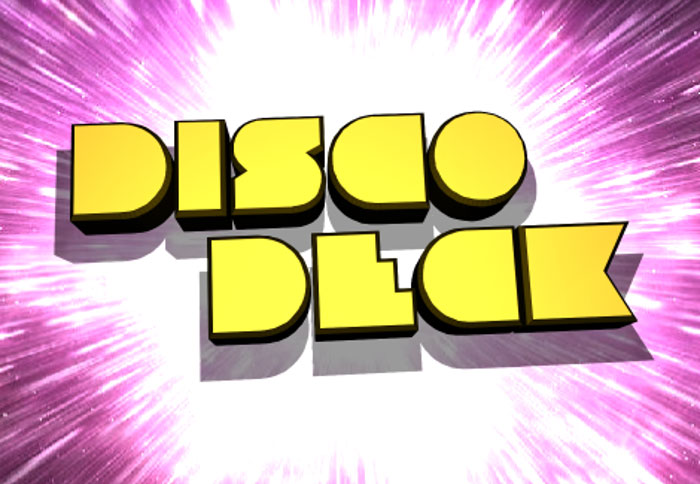 Disco Deck font has 21 different styles that can be referred to as Chrome, expanded, gradient, outline styles. This font is for games such as Pac-Man, animation posters, t-shirts.
Price: Free
Defender, and many actions and space games have similar fonts. Now you can design different titles of video games and toy brands by applying the effects of Space Obsessed font with retro style.
Price: Free

PacFont Good font is related to the font used in Pac-man. Its fancy and geometric style attracts a large audience, especially children. To design similar projects or birthday themes, download the animation of this font.
Price: Free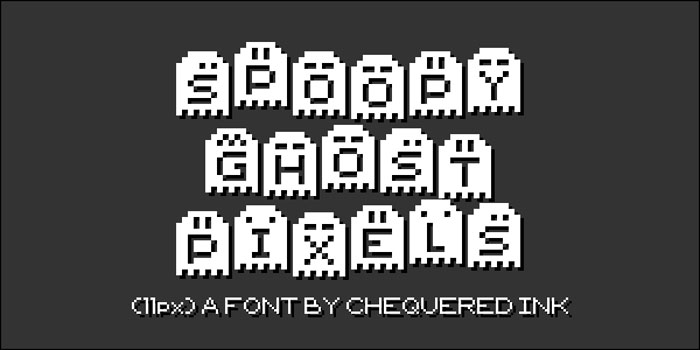 The shape of Spoopy Ghost Pixels font is in pixels and fantasy stickers that are widely used in arcade games. This font is suitable for designing video games, pixel themes, T-shirts, and fantasy superhero animations.
Price: Free
Conclusion
Most arcade games fall into the category of video games, pinball games, electromechanical games, and doll games. It can be said that with the advent of consoles such as the PlayStation and Xbox, which were better in terms of both graphics and gameplay than arcade games, the popularity of these games gradually declined.
But with the introduction of this collection of Arcade fonts, you will give another opportunity to highlight them.