60+ Best Free and Premium Fat Fonts
Every day there is a lot of content and advertising all over the city and websites, and we are attracted to the original headline of the content and if the headline was appealing to us we would continue reading.
If the headline is not written in bold font-style and be thin just like the other fonts, we will refer to another page or other advertising without hesitation.
Fortunately, just as we have professional designers to prepare the best designs, we also have fat fonts to showcase the best and most effective titles. These fonts, in addition to their powerful titles, are used in car advertising and logos, as well as racing competitions and race film titles that show endurance and hardness.
Best Fat Fonts
Gather your energies and use them in your creative and artistic designs instead of looking for fat fonts and present a robust, meticulous design.
Besides viewing this list, I strongly recommend you also look at the list of bold fonts.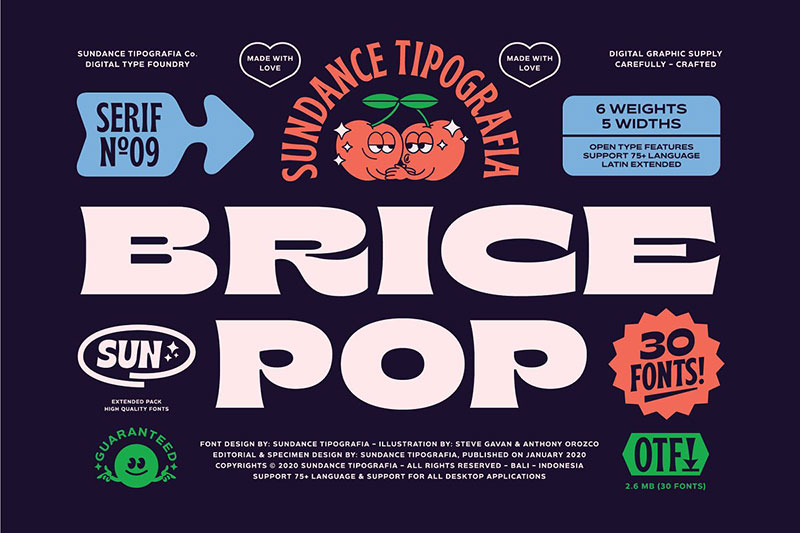 Brice Font Family features sharp corners and bouncy characters, making it perfect for a fun, lighthearted comic project, or use with logos, headlines, apparel, and many other applications.
Price: Premium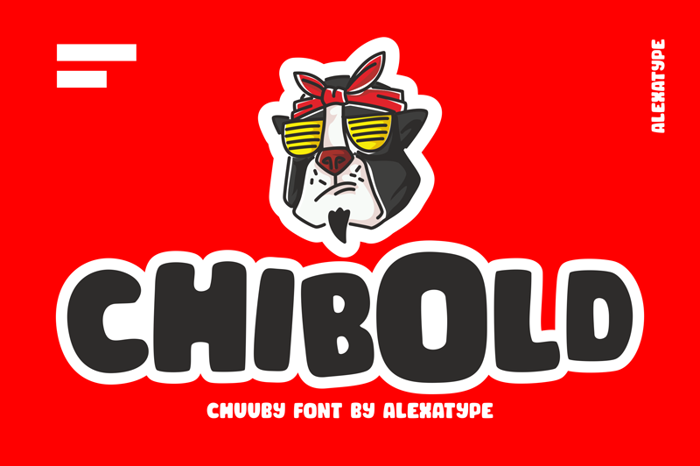 CHIBOLD is a perfect font you can use with various comics to design both titles and splash panels. This font not only comes with the creative hand-made design but it pays homage to classic retro comics as well.
Price: Free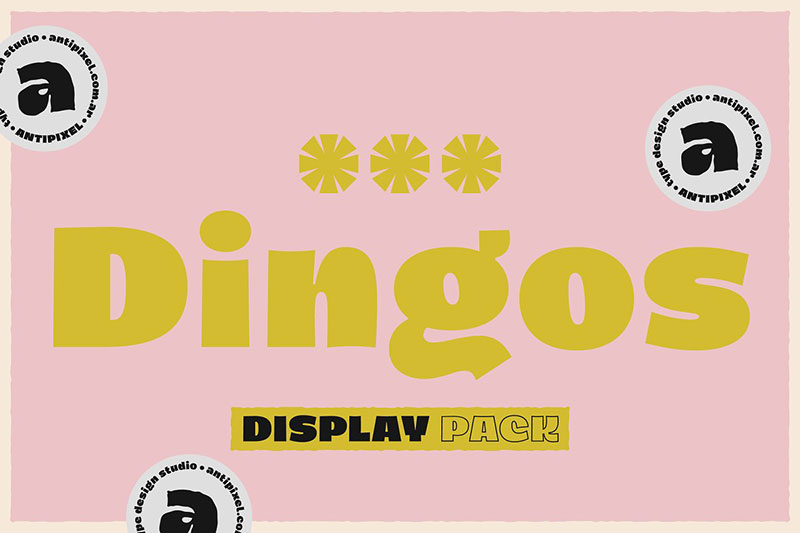 Dingos Display Pack is a bold and fat font designed by antipixel. It is true that this font has two styles, but these two styles are suitable for logo design, retro fantasy themes, and animation.
Price: Premium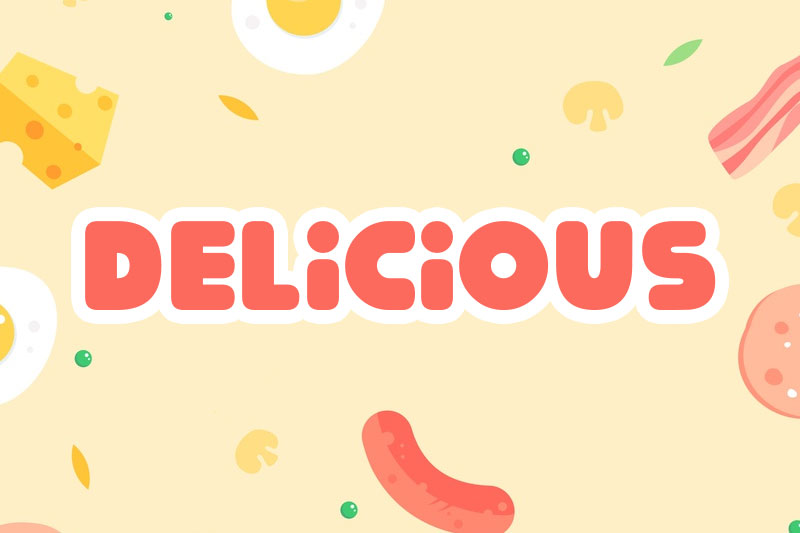 Delicious is a creative and modern comic-style font that also comes with multilingual support. This fat font is ideal for fun and quirky comic book designs.
Price: Free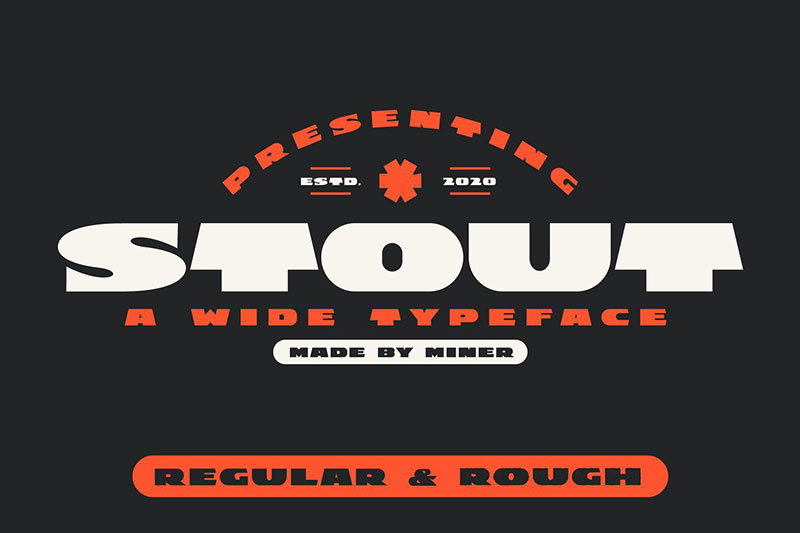 If you're an artist or a designer looking for the perfect font to craft unique titles or logos for your brand, you've come to the right place. STOUT Wide Vintage Modern Typeface wide font is provided for your purposes with a rough style.
Price: Premium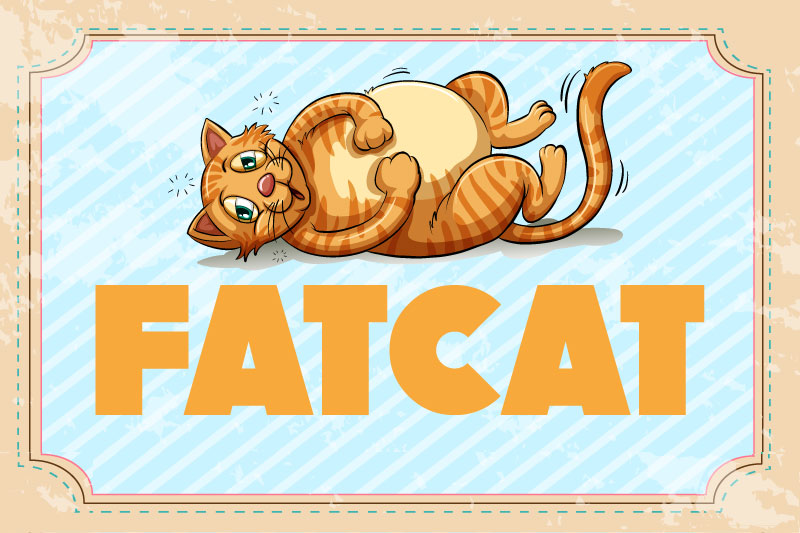 Fatcat font designed by Darrell Flood. These fonts presented in different sizes and thicknesses, which adds to the fan aspect. Classic theme design, movie and series posters, logos are among its applications.
Price: Free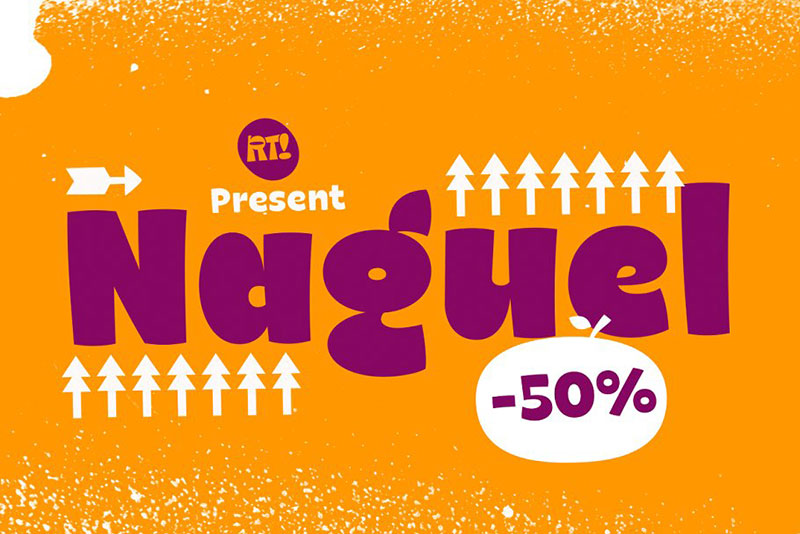 Naguel 50 All is a sweet, playful comic sans serif font that's perfect for any child-centric project, or for a business that wants to appear fun and joy. It includes a mix of upper and lower case letters, as well as numerals, punctuation marks, and a range of ornamental characters.
Price: Premium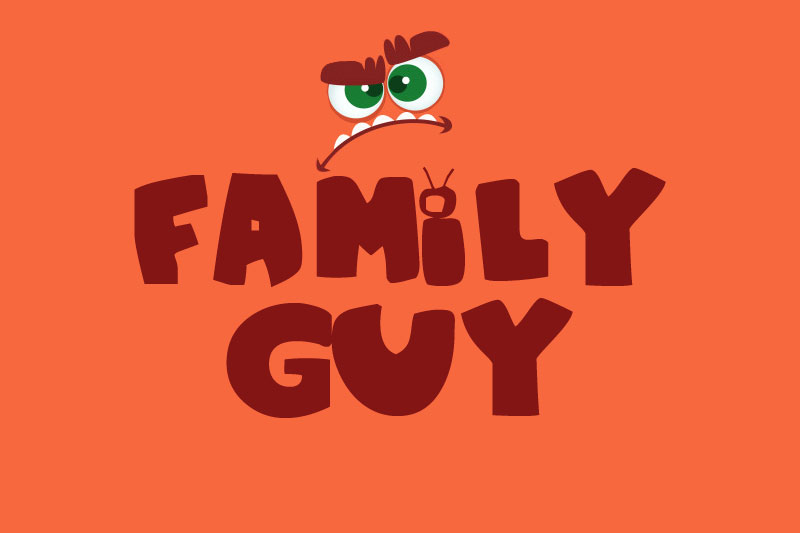 Family Guy is another great example of a classic, colorful fat font that's fantastic for any kind of children's application, from books and movie posters to educational resources.
Price: Free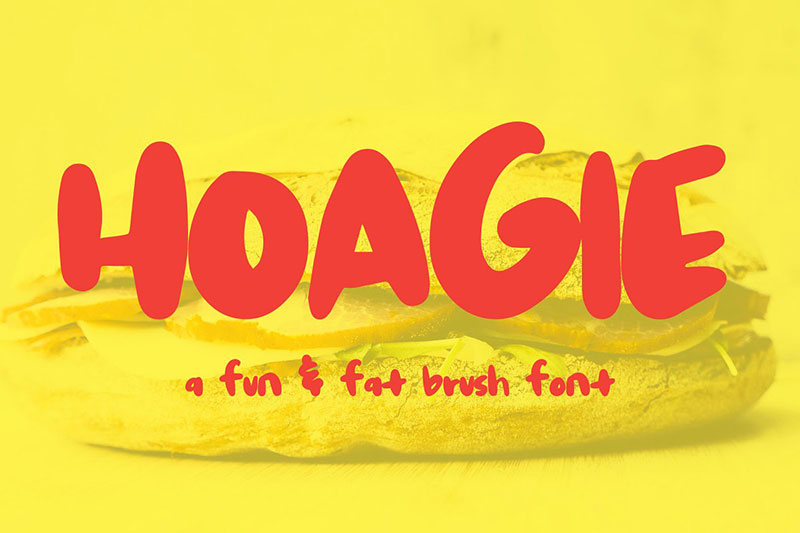 A bubbly, bouncy font with graffiti-inspired elements, Hoagie Brush, is great for posters, flyers, and funky logos. It includes a range of foreign language accents and a full suite of upper and lower case characters, as well as numbers and punctuation.
Price: Premium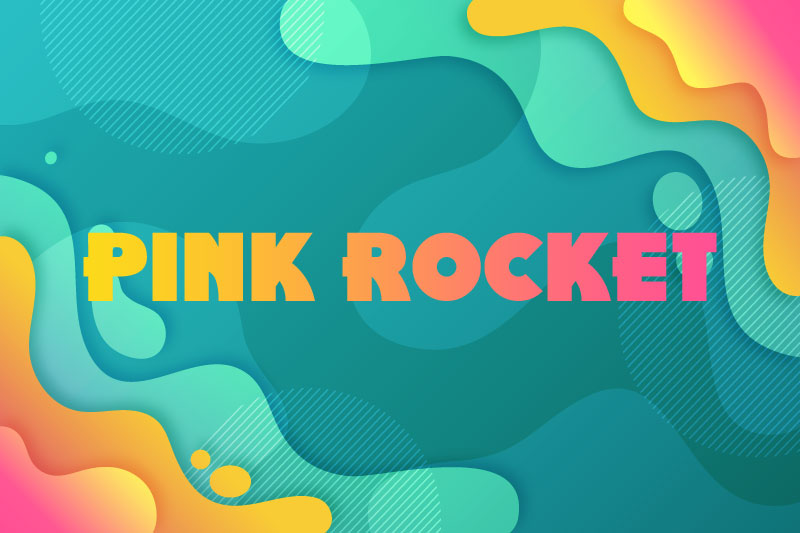 Use this font for any kind of design project. It gives a beautiful appeal to the text. A lot of Features will let the users to quickly and effortlessly apply any essential alternative forms of characters. Use to design toy packaging, space animations, donut, and food logos.
Price: Free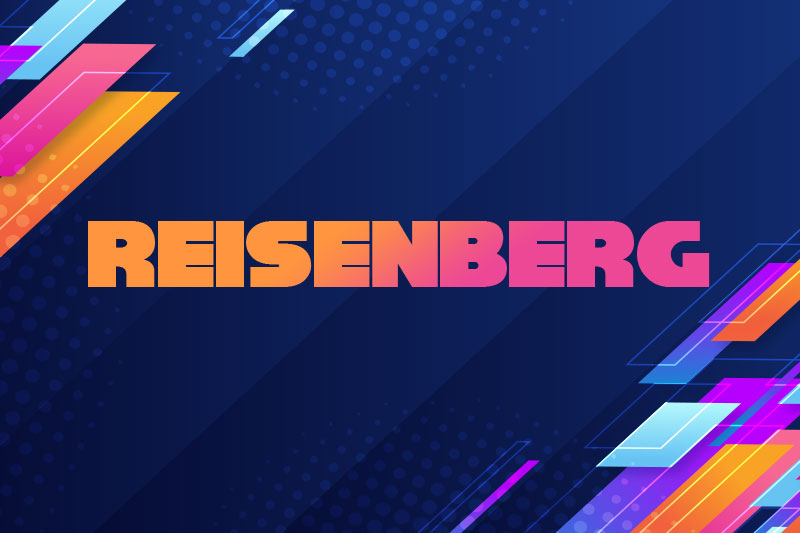 Reisenberg 2.0 font is bold and classic. This font is for all jobs and themes. It is enough to use it in designing the logo, title of the film, presenting its commercial design.
Price: Free
Jaksel Bold Square Sans Serif is a retro font with cursive characters. This font of the '80s and '90s is very practical and great for many lovers of making postcards and music posters.
Price: Premium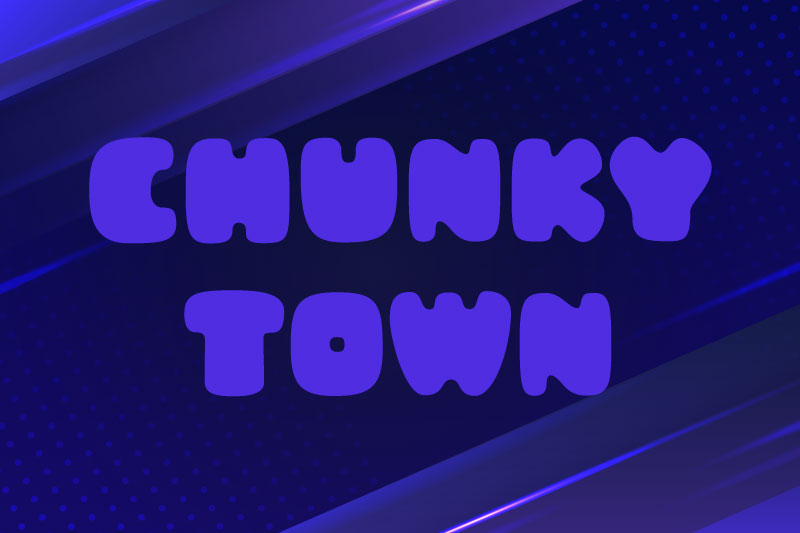 This cute, funny font inspired by a rabbit in the designer's neighborhood and created specifically for children from ages 2 to 8. It's brilliant for a kindergarten or family-themed project, especially logos and posters
Price: Free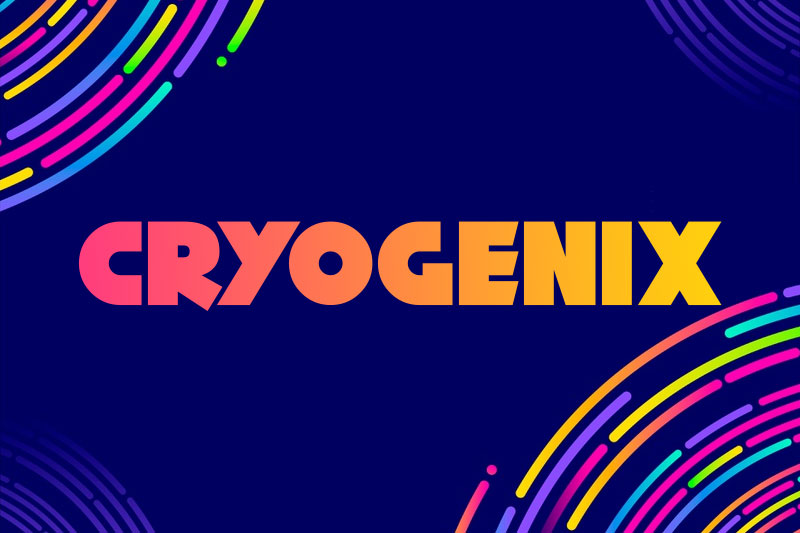 Next in our list of the best fat fonts is Cryogenix, which is a fresh, bold typeface that's great for children's educational resources, books, magazines and posters, and looks great in both large and small sizes.
Price: Free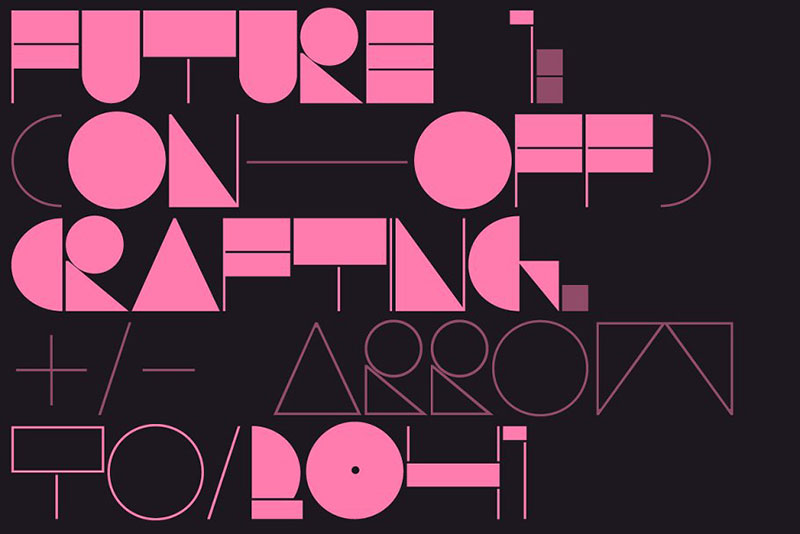 ROTOR Font provided by ANOTHER OTHER. All characters are made up of geometric shapes such as circles, rectangles, semicircles, triangles. This font is interesting and different for architectural brands, video games, and puzzle toys.
Price: Premium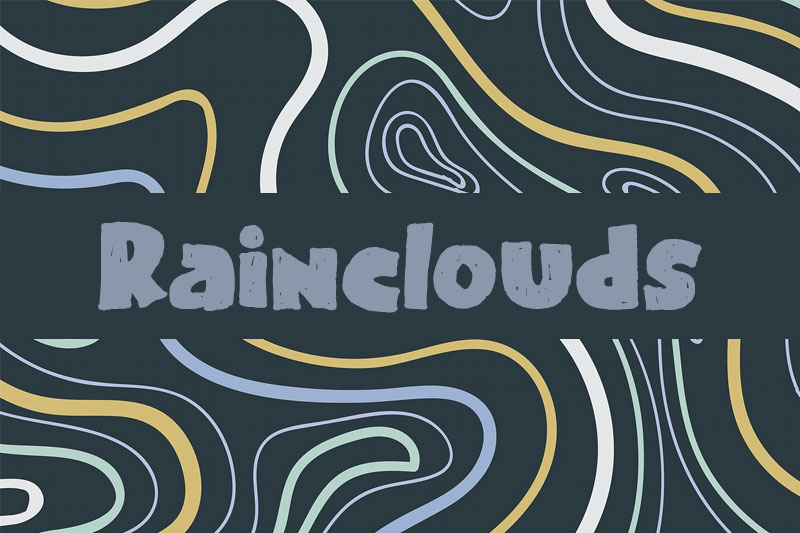 Rainclouds font is a classic fat style typeface that's ideal for adding an extra splash of character and energy to your designs. Featuring a handcrafted letter spacing, additional web font, and free updates, it's also super easy to use.
Price: Free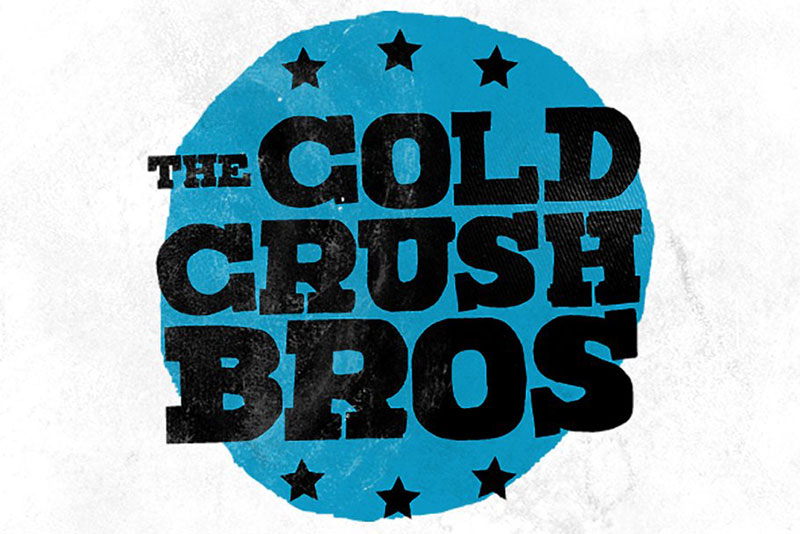 TOMO Joseph font is handcrafted and urban. The characters are cut like pieces of wood. This font is suitable for designing logos in restaurants and entertainment places, forest signs, and animation posters.
Price: Premium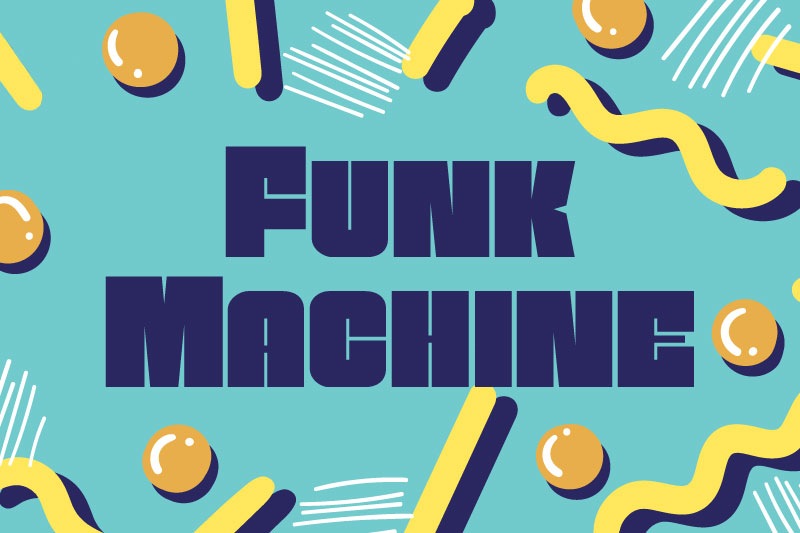 With the fun, energetic appearance of a classic comic font, and the foreign language support and Opentype features of a professional typeface, this font gives you the best design world.
Price: Free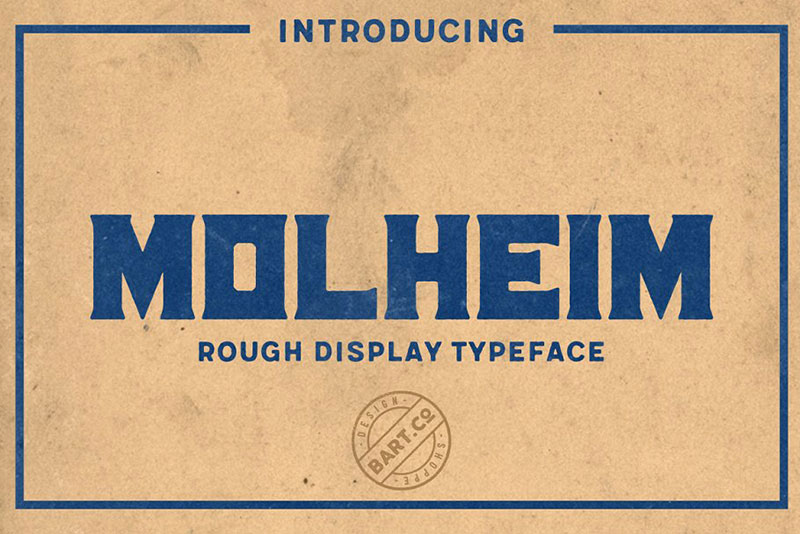 Another one in our list of the best fat fonts is a horror-themed option, this time featuring rounded edges and stylization to imitate drops of blood! It's perfect for a creepy, Halloween, or vampire-themed design, such as an event poster or horror storybook or film cover.
Price: Premium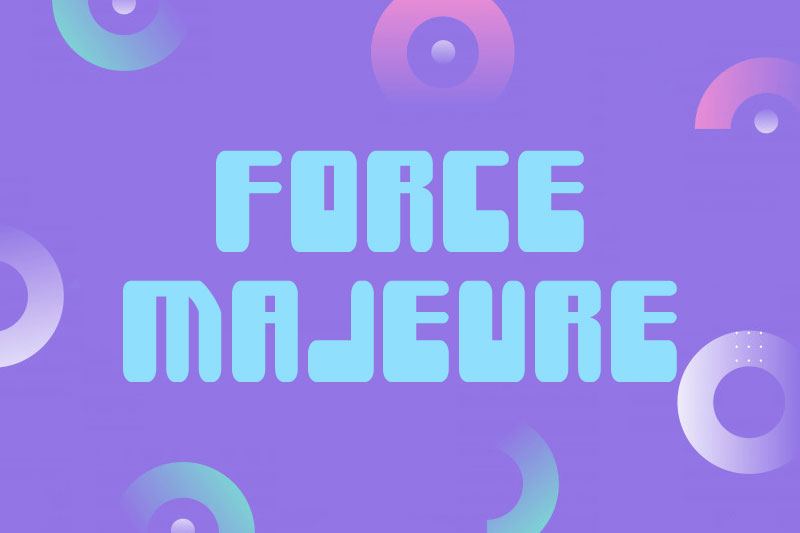 Simple and fun, Force Majeure subtle curves and sharp angular edges to create a balance between minimalism and quirk and is a perfect choice for a lighthearted logo or eye-catching heading. The package also includes a range of colorful speech bubble shapes for you to play around with, making it even more fun to use!
Price: Free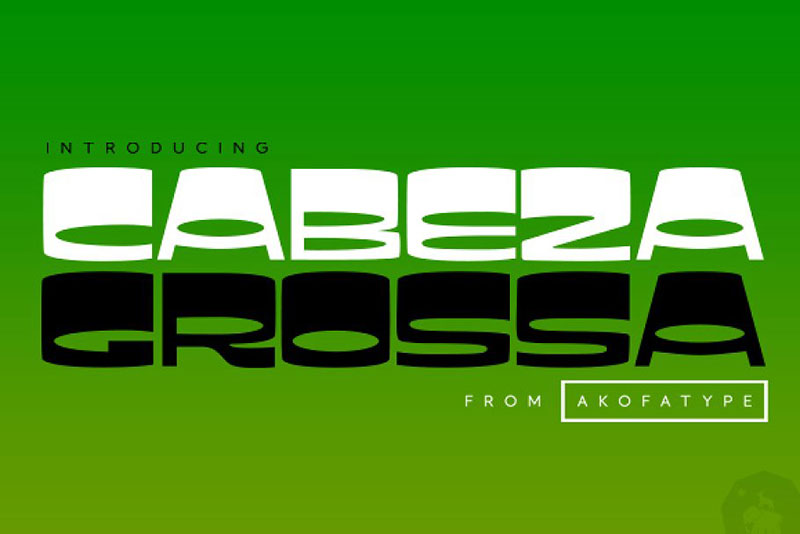 With AKOFAType Cabeza Grossa font, you do not need to design a character. Its groovy and funky style bring happy moments. This font is for designing the cover of a storybook, comic book,and logo.
Price: Premium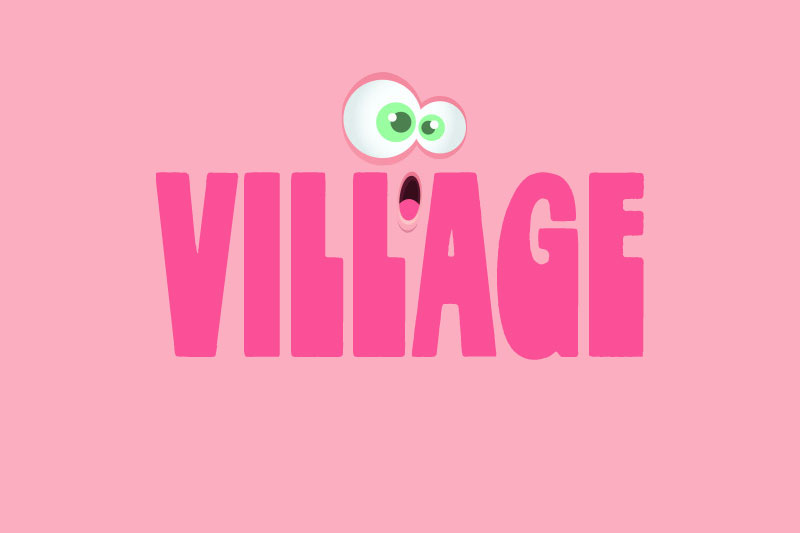 Village font is bold and tall at the same time. These features are suitable for designing comic books, space characters, toys, and kindergarten logos.
Price: Free
Bloque Italic Font provided by Corradine Fonts. Sports style of this font is suitable for advertising on billboards, sports stadiums as well as athletes' shirts.
Price: Premium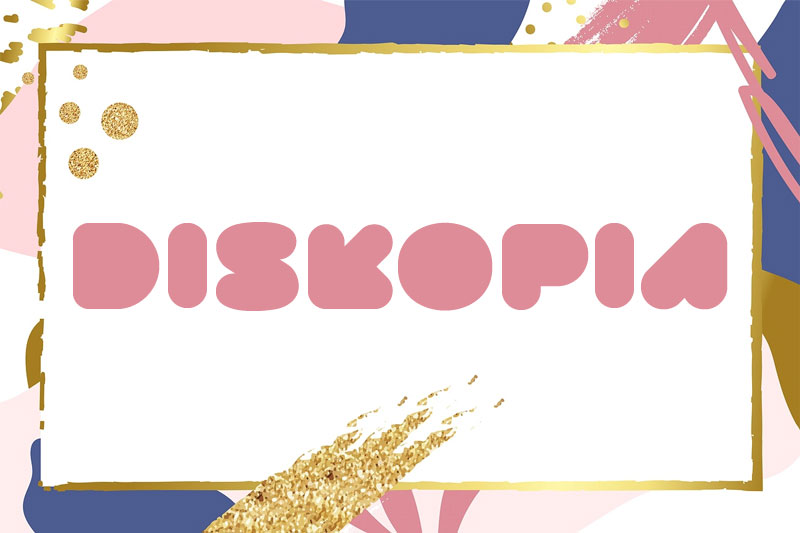 DISCOPIA is a bold, cheerful font with a bouncy, bubble inspired appearance, and you can apply to any project or design where a splash of lightheartedness is required! It's a great option for a logo or heading, and comes with two stylistic variations, as well as foreign language functionality.
Price: Free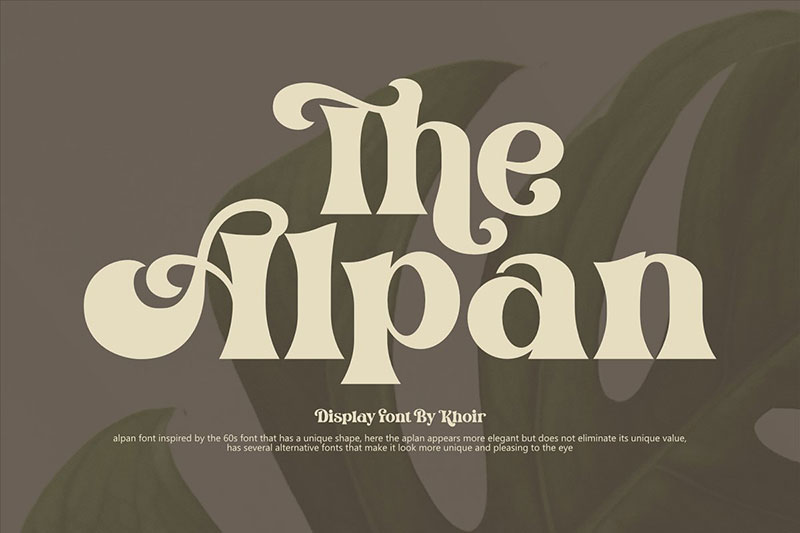 The Alpan font is an adorable serif comic font, all of which are perfect for a girly project. It features a sweet, swirly design with filled and regular options, and comes with four sizing options. It also looks great as part of a fun, playful branding package.
Price: Premium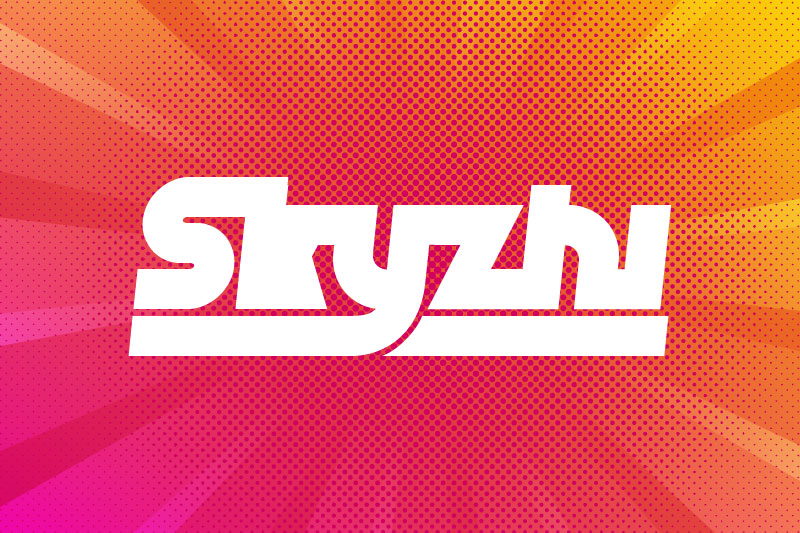 Combining rock music elements and the playful qualities of a classic comic font, the Skyzhi font is a unique, bold sans serif typeface that can be used for comics, cartoons, movie posters, prints, apparel, and product packaging.
Price: Free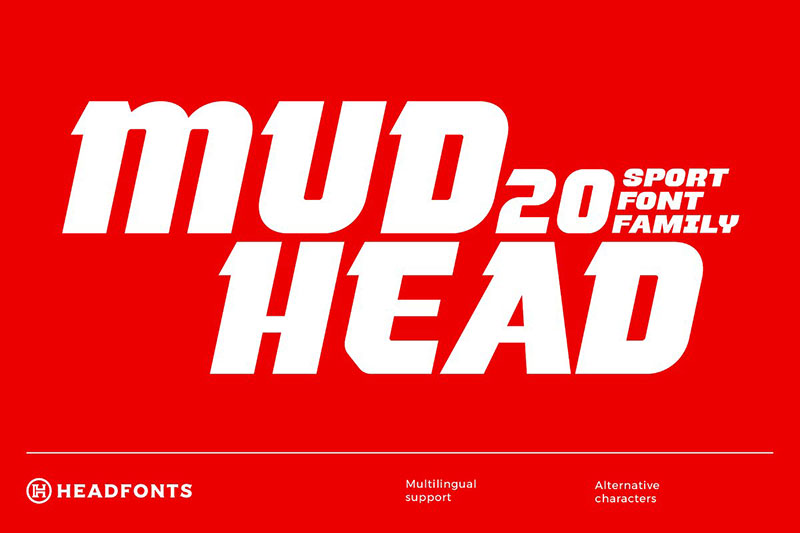 Mudhead Family Sports Display Fonts are useful for almost all sports styles. Hockey, football, skiing, and volleyball are the best collections for flyers, logos, and advertisements.
Price: Premium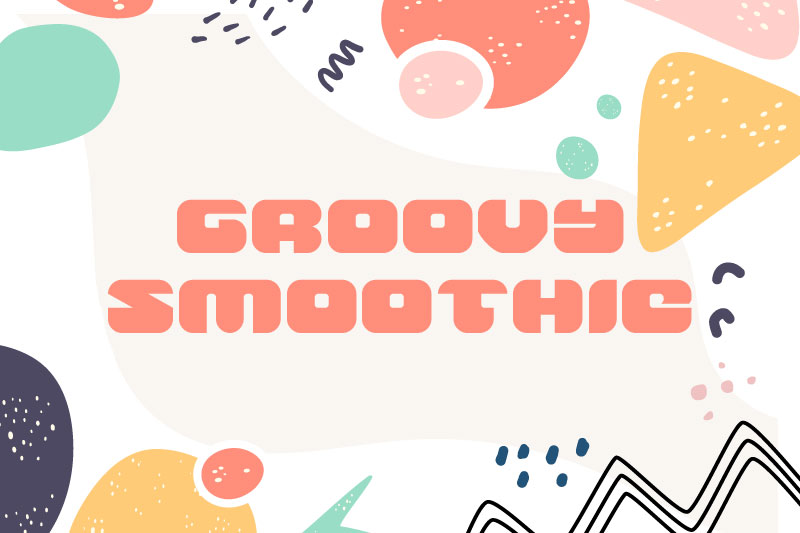 Groovy Smoothie is a super cute slab serif typeface, inspired by comic books and altered with younger children in mind. It can be used for picture books, posters, and cartoons, and offers a range of multilingual accents.
Price: Free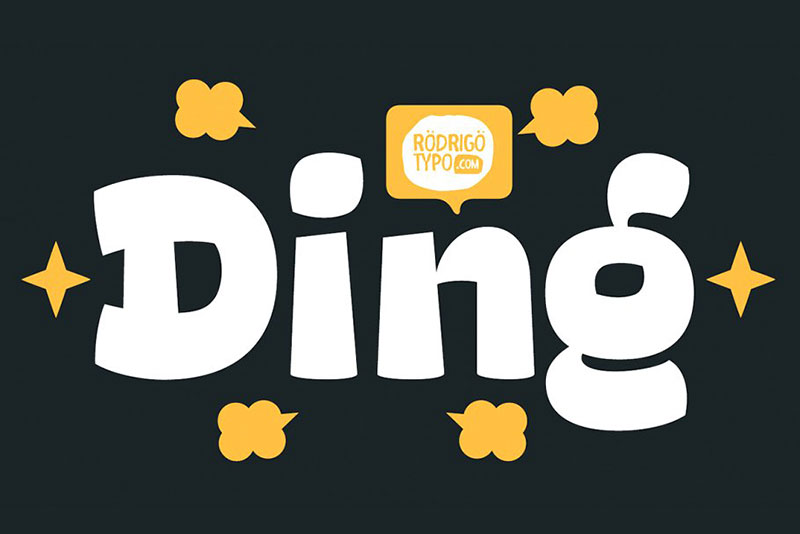 Ding! fat font comes with a bold and minimal design that makes it most suitable for designing titles for general comics.
Price: Premium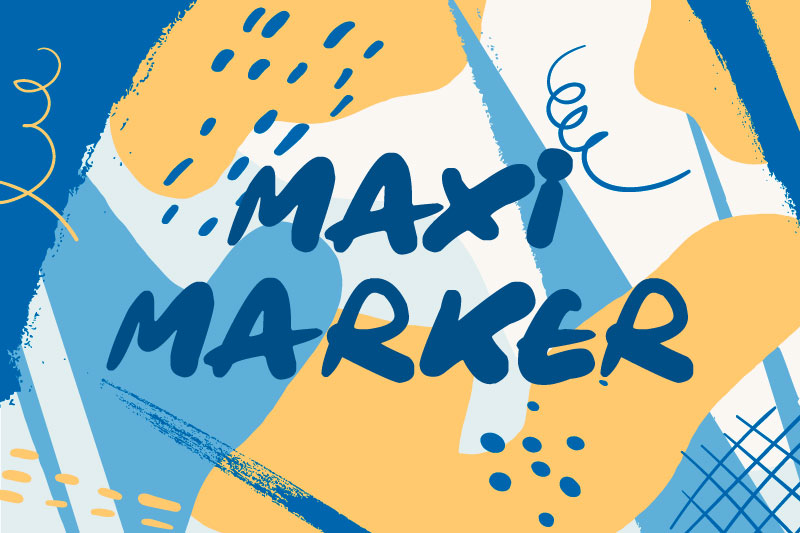 A take on one of the most easily recognized typefaces in modern Western culture; the Maxi Marker font features marker-like lines and quirky, asymmetrical shapes for a childlike, handwritten quality. It includes a range of European accents and is ideal for a poster, game, or comic.
Price: Free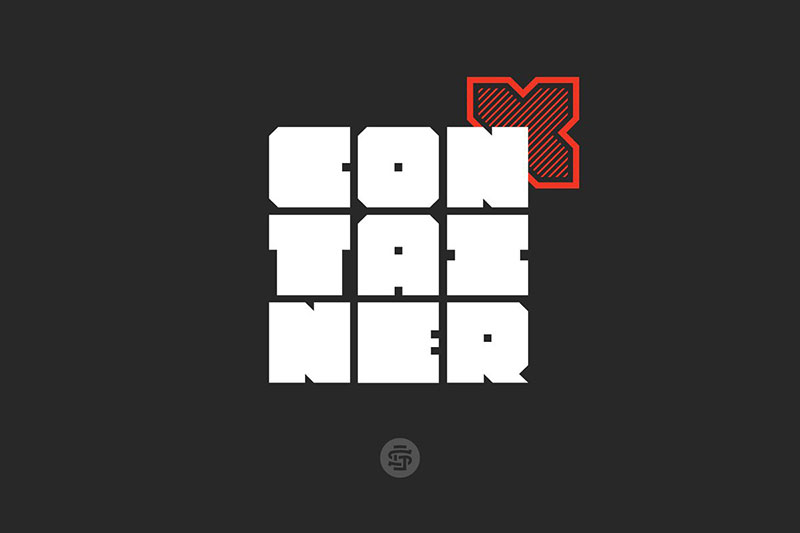 Container font is a combination of geometric and pixel style. If you like to design a bold and strong banner or poster on giant containers and vehicles, do not miss this font.
Price: Premium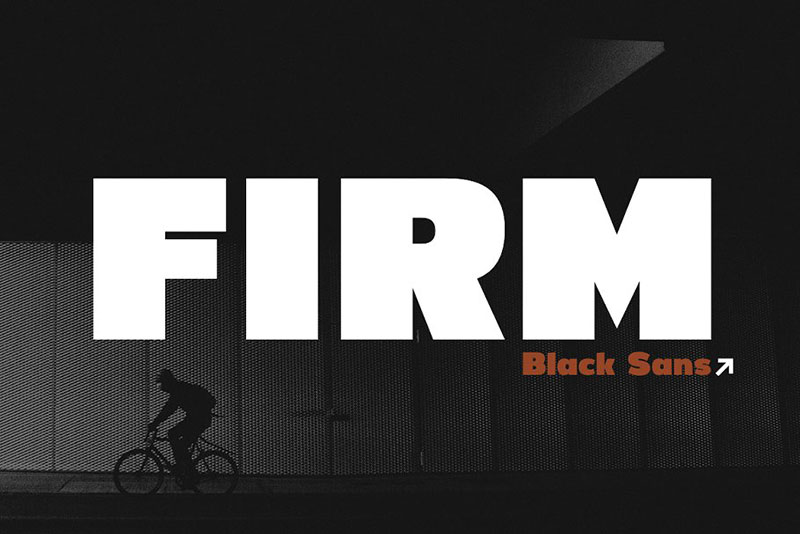 Firm Font is a bold sans serif font that is specific to large and famous companies. Do not doubt that this font is prominent for designing logos, billboards, and posters in large places.
Price: Premium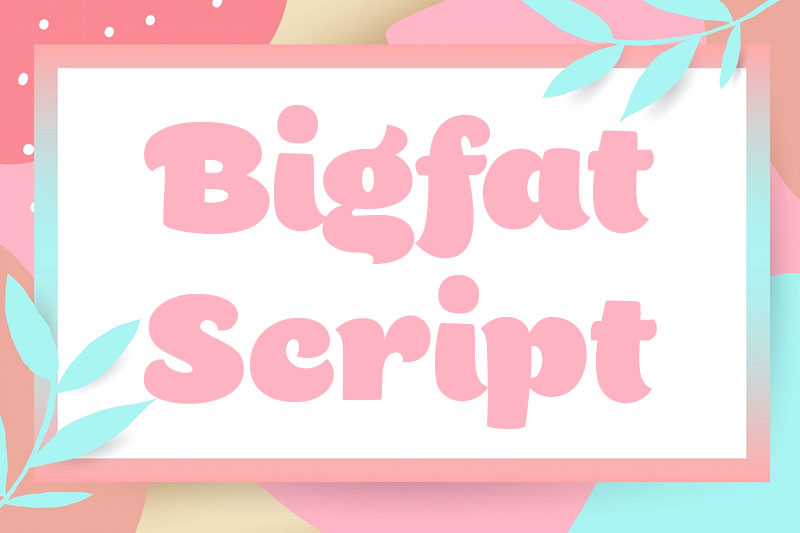 This graffiti style typeface is a fun, edgy choice for both children's cartoons and other applications, and other hip-hop or street-inspired projects. It's a particularly effective choice for posters and billboards, or other large scale designs.
Price: Free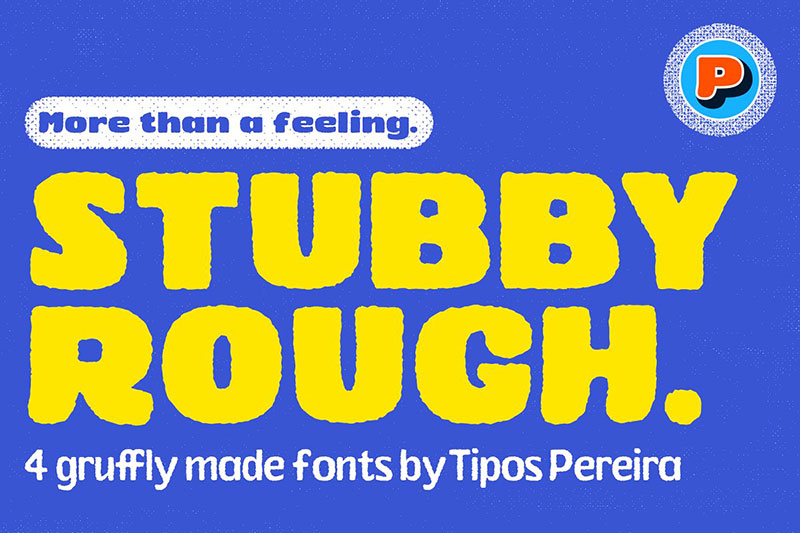 This horror-inspired typeface is a great font to choose for your Halloween themed projects, from posters and flyers to book covers and apparel! It also makes a great logo for a spooky or fun horror-themed, or as an element to use as part of their branding.
Price: Premium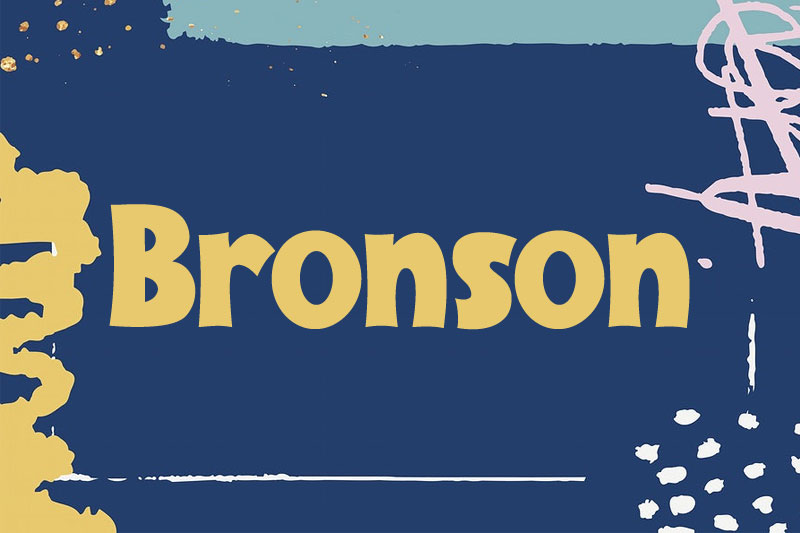 If you need a dark, horror-themed typeface for a spooky or retro style project, look no further than Bronson. It is an 80s horror-inspired sans serif comic font that's brilliant for a wide range of plans, from headlines and poster designs to album covers and product packaging.
Price: Free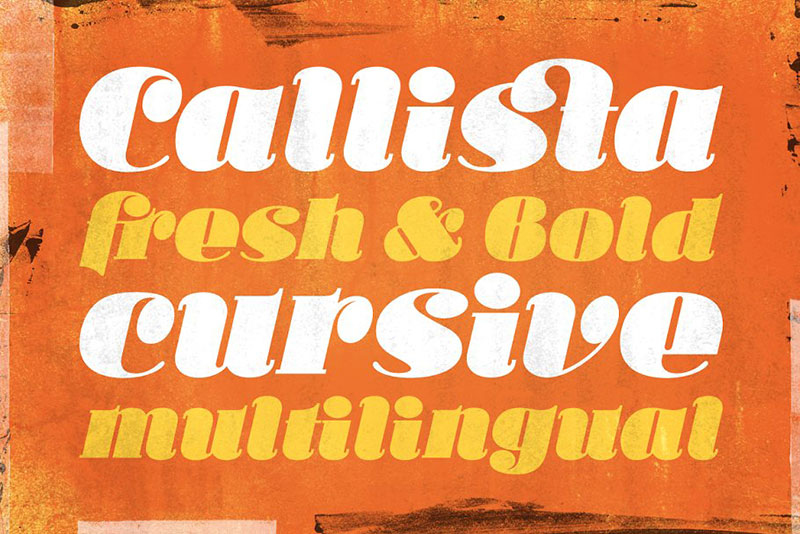 I like Callista font very much because it has cursive, bold, thin lines. Those who are interested in Cyrillic and decorative designs will surely be happy with the introduction of this font and will sell or present their designs well.
Price: Premium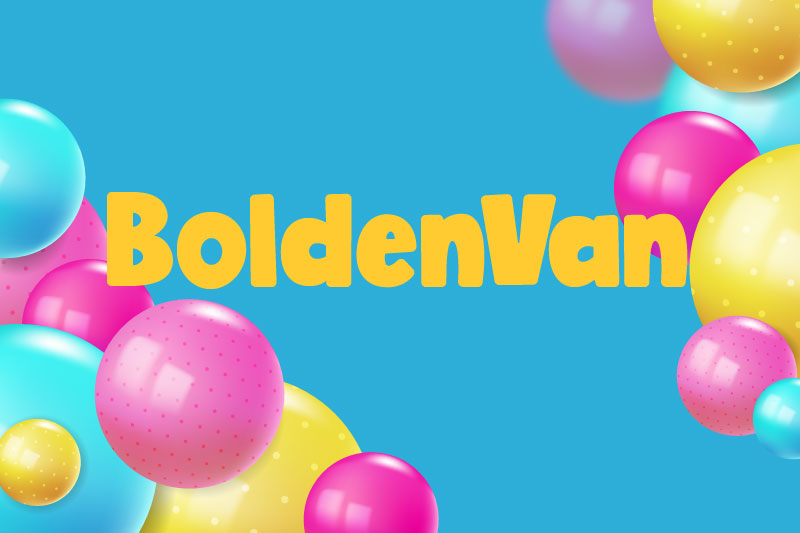 BoldenVan is another classic comic style font, with a slightly softer quality. It offers colorful, rounded lettering with a three-dimensional bubble effect and playful asymmetry, as well as multilingual support, making it great for any purpose where young children are the focus.
Price: Free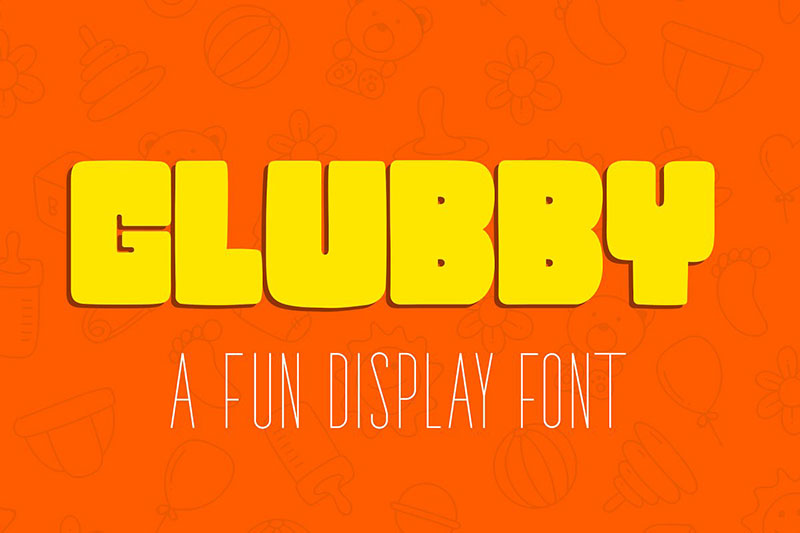 Another example of a fat font with a graffiti vibe, the Glubby Fun Display, is edgy, playful, and a highly versatile option for a range of applications. It adds a wide variety of glyphs, including both English and foreign language characters.
Price: Premium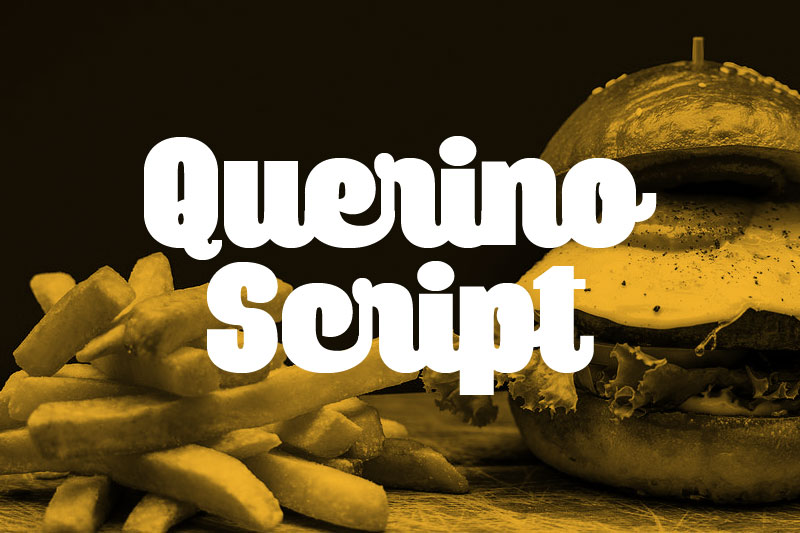 Querino Script is one of those fat and fancy fonts with cursive and playful edges that can be used for many designs. Examples include storybook designs, animations, blog titles, and logos.
Price: Free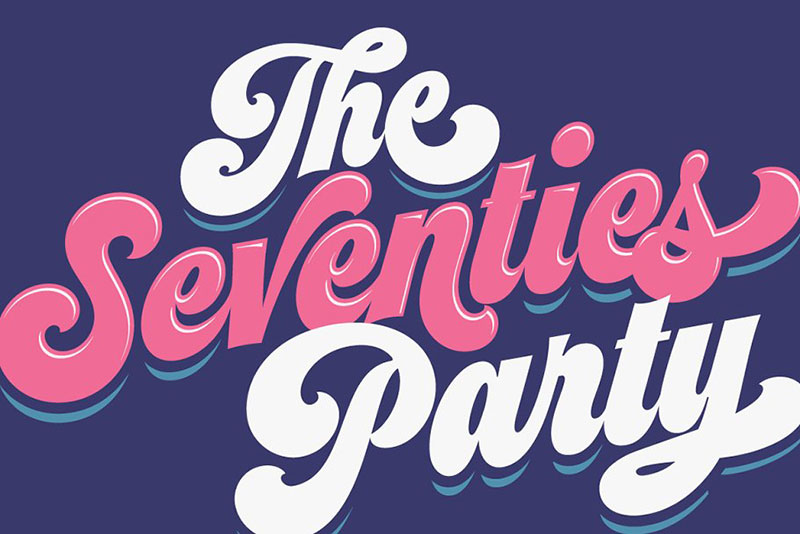 Seventies (complete pack) is a bouncy outline serif font with a fun comic-inspired style. And it is a brilliant option for a wide range of purposes, from traditional tattoos to wild west themed projects, and of course, children's entertainment such as books and films.
Price: Premium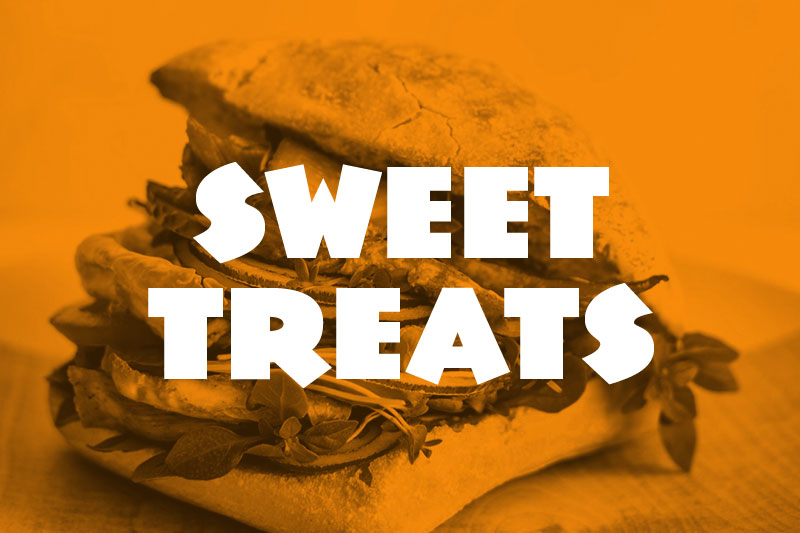 Sweet Treats Font provided by CraftThings . The power of quirky letters is very impressive. This font is a good idea for animations or birthday themes, kindergarten logo, wallpaper.
Price: Free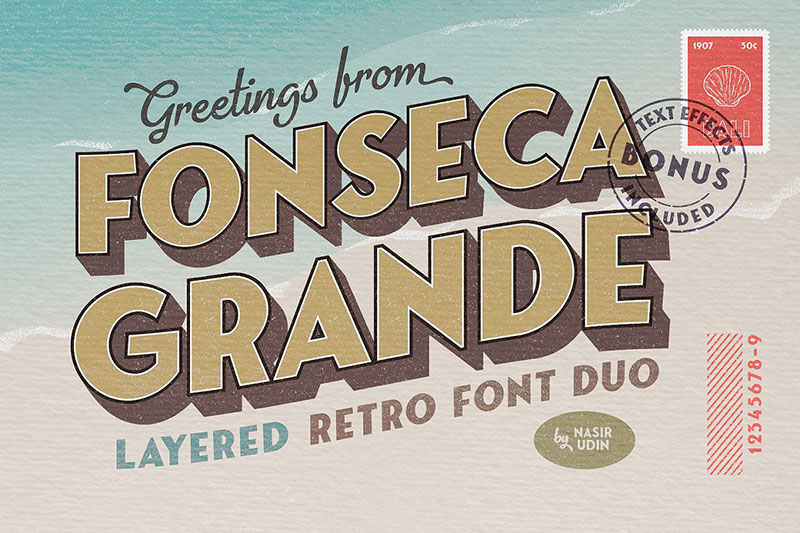 Introducing the Fonseca Grande Font Duo BONUS collection today, which is very exciting for many. From stamp design, invitation cards and posters with 3D fonts to personal designs of the 90s are included in this collection. You are totally welcome to use them!
Price: Premium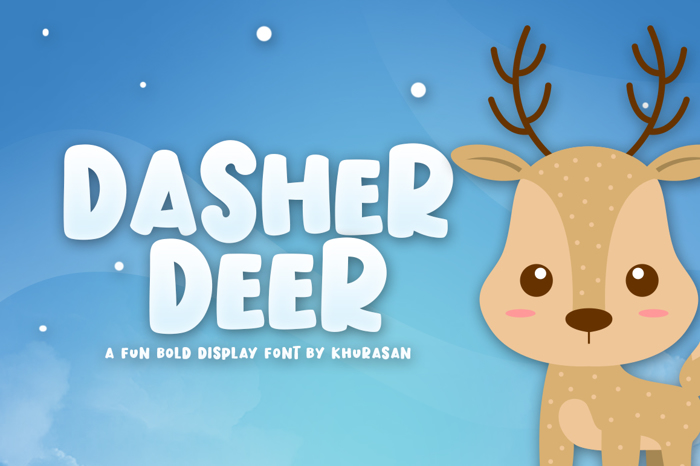 Dasher Deer font designed by Khurasan. An attractive and playful font for winter days. This font invites deer to the design party and provides happy moments at Christmas for all age groups.
Price: Free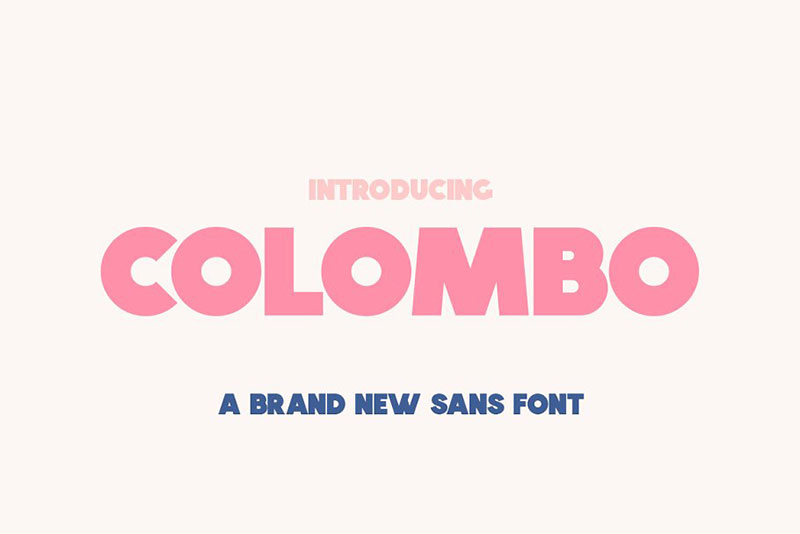 Colombo Sans is like a circular sun in the middle of the summer sky, very warm, bright, and attractive. For summer designs, food brand logos, accept this offer from us.
Price: Premium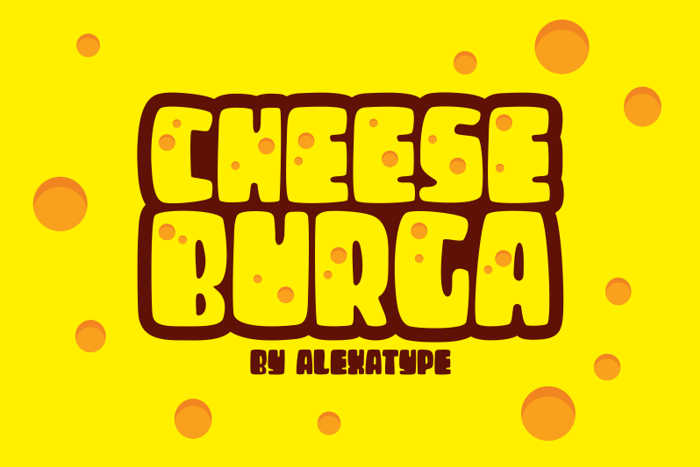 CHEESEBURGA os a delicious fat font. These delicious pieces designed for logos and happy themes. So you better download it sooner!
Price: Free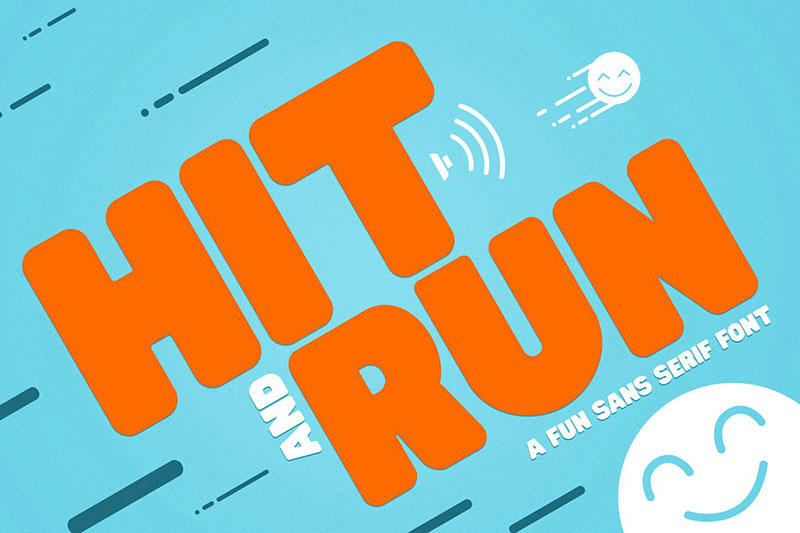 Hit and Run Fun Sans Serif Font is fancy and happy. Seeing this font, many childish designs will come to your mind. Animation poster design, video game titles, and children's websites are some of its uses.
Price: Premium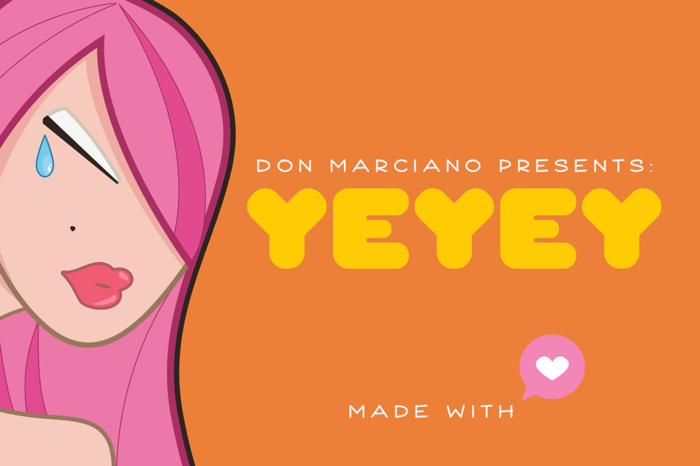 Yeyeyis a marker and bold font. Its characters are cursive, which makes it suitable for logo design, snack packaging, cheese, and food products. You can also use it for video games and fiction animations.
Price: Free
Ziclets is a font of the 60's that your parents must remember a lot with it. This fat font has become a funny font by having swashes. Chewing gum packaging design, baby play dough, coloring items fit the font.
Price: Premium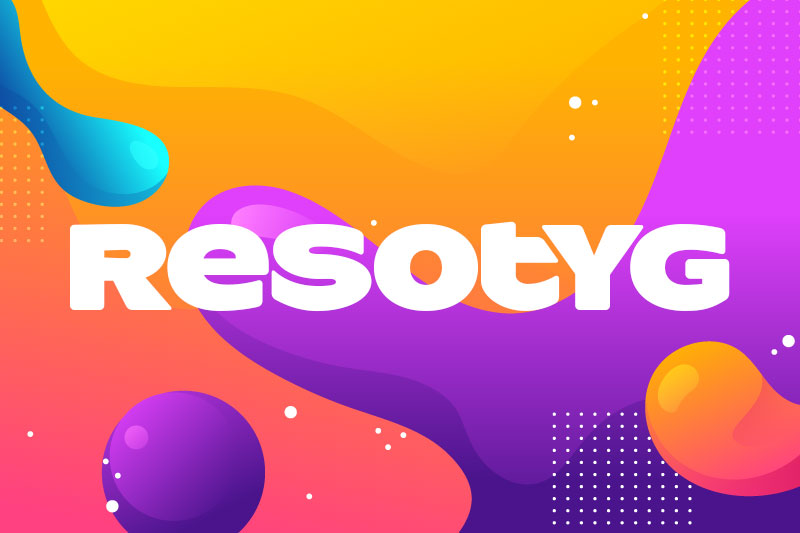 ResotYg font is neither too geometric nor too compressed. 673 glyphs and 745 characters are enough to support other languages ​​in English. Prepare product packaging by downloading these fonts for logo design, posters, and futuristic animations.
Price: Free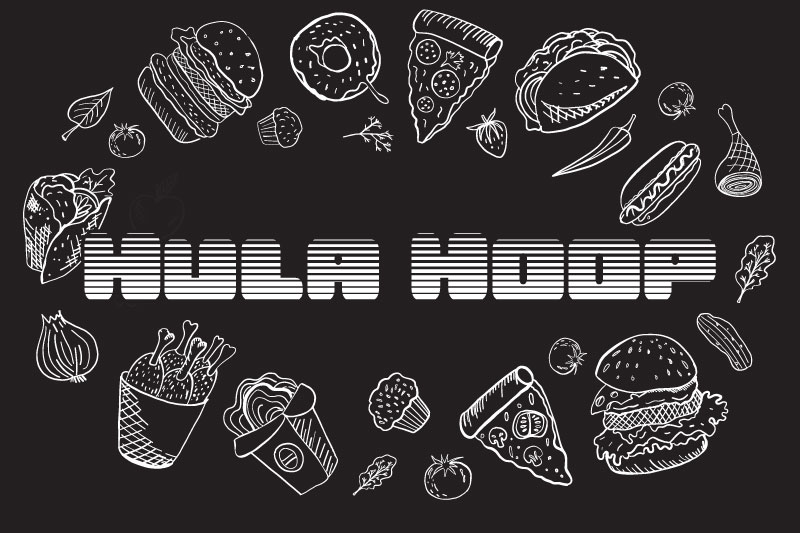 Hula Hoop Girl font is square in size. This font is suitable for many fancy, edible designs such as the donut logo, cookies, video games, and advertising snacks and chips since the characters are not serious.
Price: Free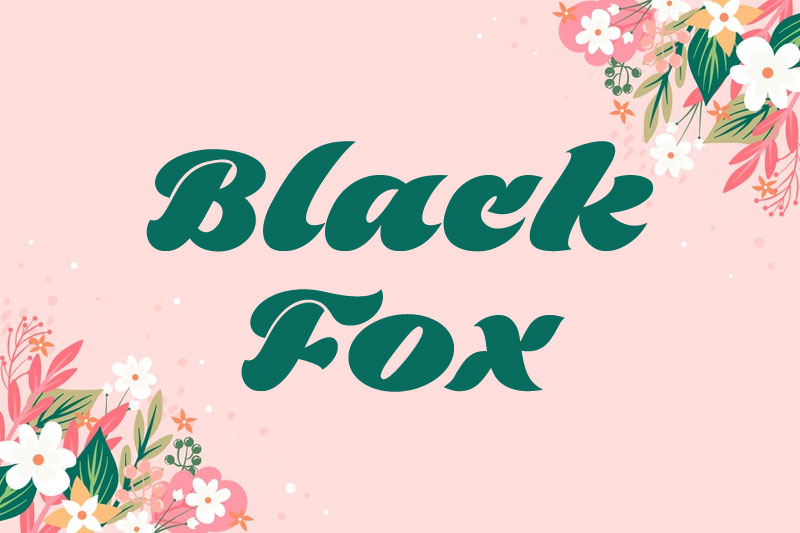 Black Fox font is exactly like a fox tail, and these cursive and fantasy characters have many uses. For example, for packing coffee or animation and video game, the fox is the main character, it becomes very cute.
Price: Free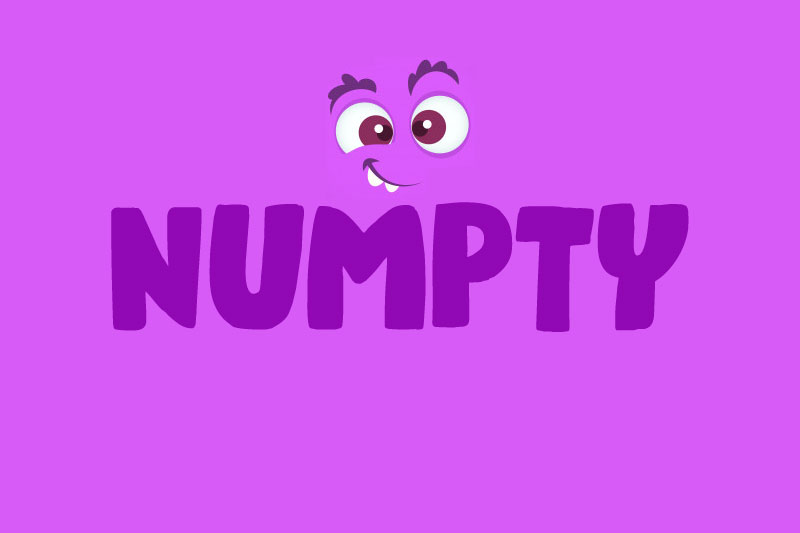 Numpty font created by David Kerkhoff. This font is very casual and far from the concern of adults. We recommend this happy font to all lovers of joy and children's designs.
Price: Free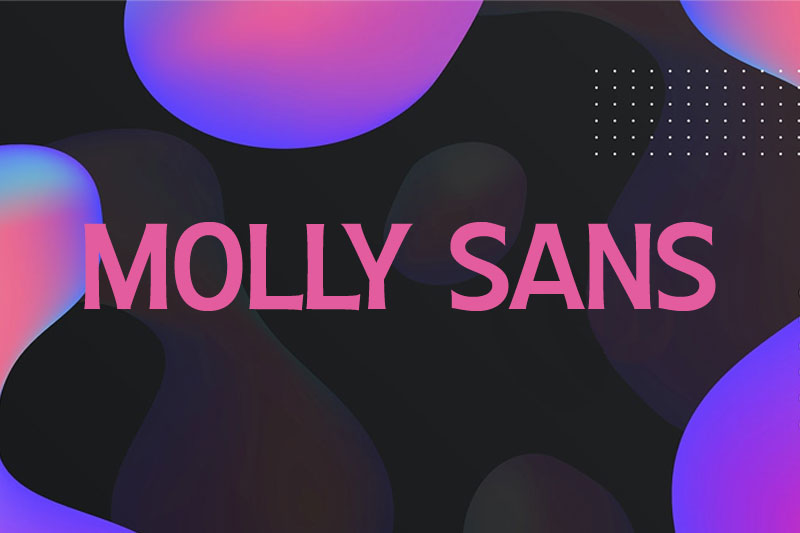 This playful font is another option that's brilliant for any kid-oriented purpose, from books and cartoons to posters and product packaging!
Price: Free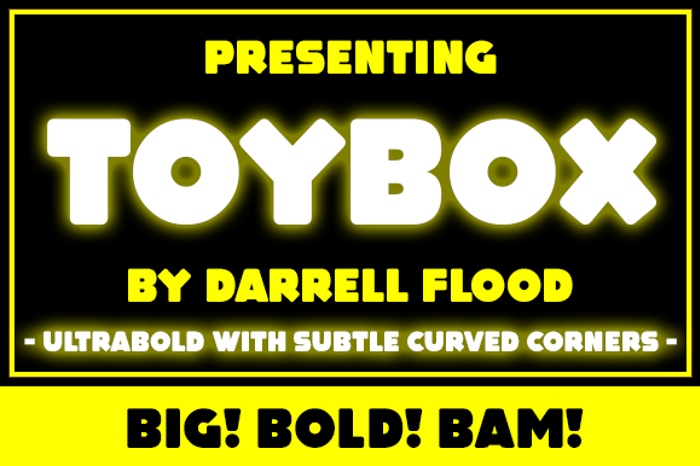 Toy Box is a creative font you can use to design modern and casual-style comics. It features a hand-made rounded character design that will give a personalized look to your comic designs.
Price: Free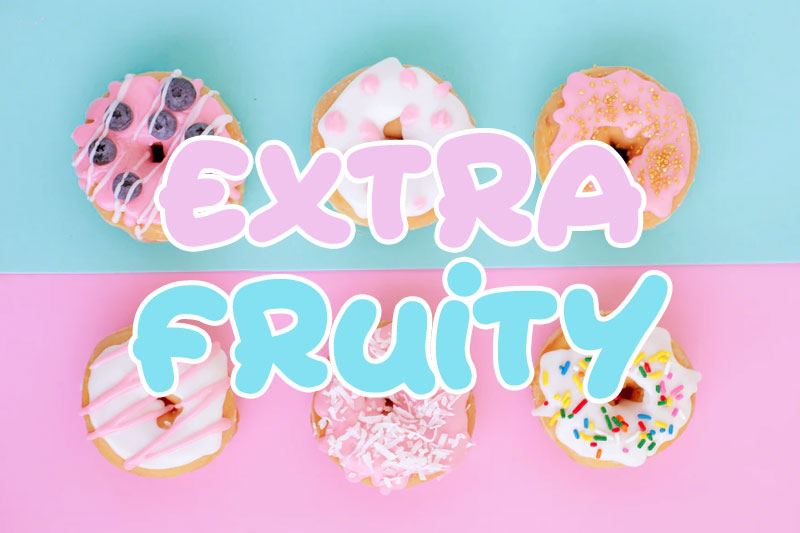 Extra Fruity is a fun, handwritten typeface with a clean, simple aesthetic quality that's ideal for children's books, greeting cards, and anything else that's designed to appeal to youngsters!
Price: Free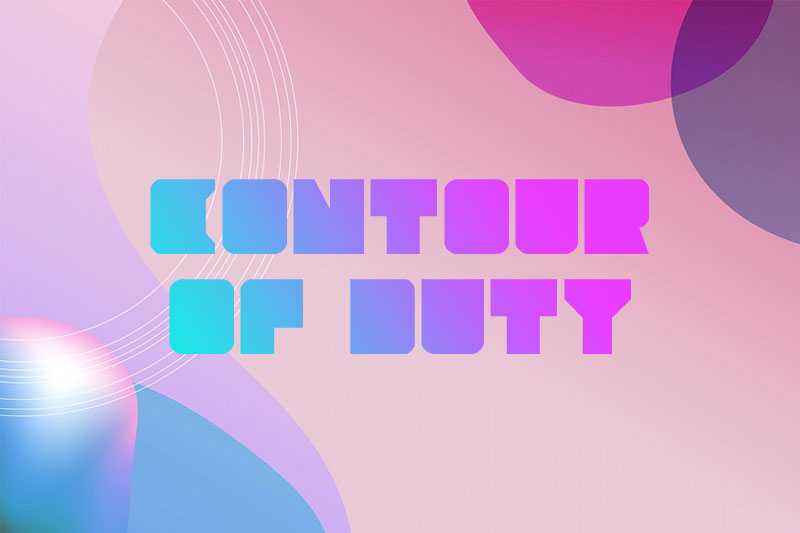 Contour of Duty font has a steel and geometric style. Given that this font is presented in 15 different styles, including 3D, Expanded, condensed, video games and advertising billboards will benefit a lot.
Price: Free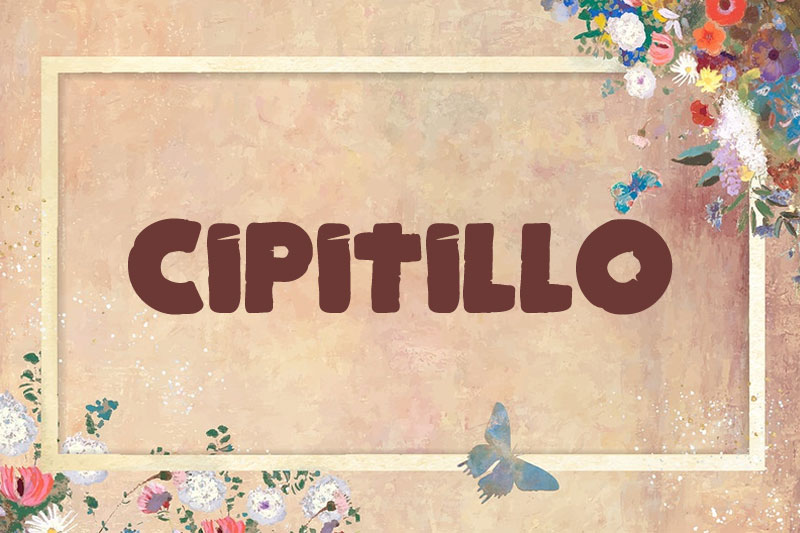 Inspired by classic horror cartoons and combining elements of pirate culture, the Cipitillo typeface is one of the best comic fonts for a spooky or dramatic cartoon project. Featuring bold upper and lowercase letters as well as numerals and punctuations, it's brilliant for a poster or the cover of a book, movie, or game.
Price: Free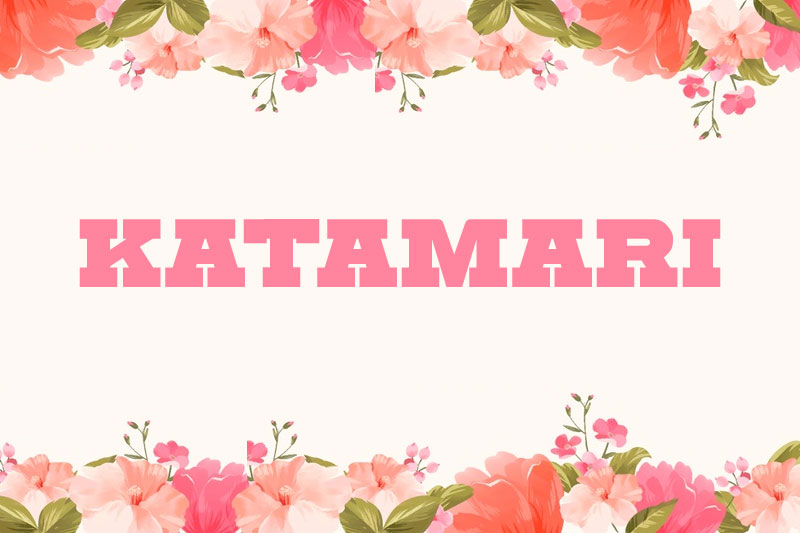 Katamari Serif font is inspired by western and wild styles. This font is suitable for designing logos, Mexican restaurants, and Western movies.
Price: Free
Conclusion
This list of the best fat fonts is sure to help you to choose the best typeface for a cartoon, video games or comic-inspired design project, whether it's for a children's book or poster, or a more adult project. And best of all, all of the amazing options above are ready for download instantly – you're welcome!