60+ Best Free and Premium Fat Fonts
Every day there is a lot of content and advertising all over the city and websites, and we are attracted to the original headline of the content and if the headline was appealing to us we would continue reading.
If the headline is not written in bold font-style and be thin just like the other fonts, we will refer to another page or other advertising without hesitation.
Fortunately, just as we have professional designers to prepare the best designs, we also have fat fonts to showcase the best and most effective titles. These fonts, in addition to their powerful titles, are used in car advertising and logos, as well as racing competitions and race film titles that show endurance and hardness.
Best Fat Fonts
Gather your energies and use them in your creative and artistic designs instead of looking for fat fonts and present a robust, meticulous design.
Besides viewing this list, I strongly recommend you also look at the list of bold fonts.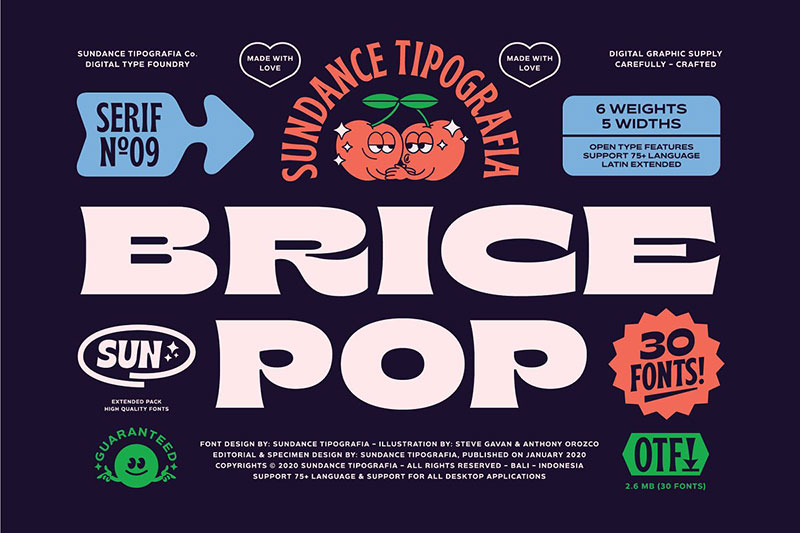 How about a retro font? This funny fat font from the '80s can be used for many food packaging and labels. Characters like R, K, P are very great and designed differently from other characters, and this feature makes it suitable for restaurant headlines and menus.
Price: Premium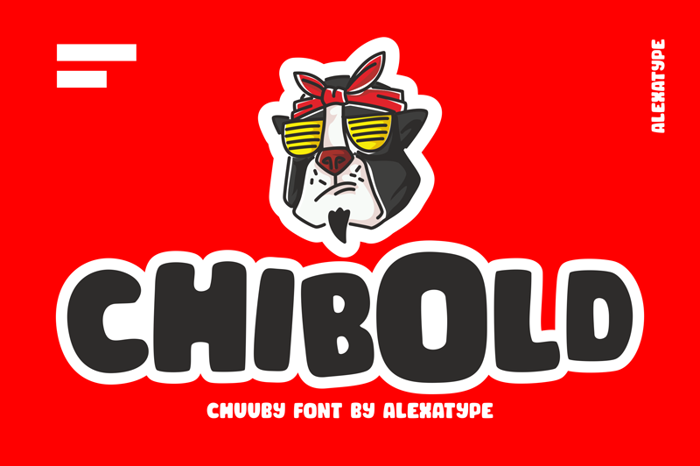 In the following, we will examine the font with a chubby style similar to the packaging of chips and snacks. This fat font shows the taste of delicious food in written form with rounded and smooth. Use these fonts in the design of T-shirts, menus, and logos of food brands.
Price: Free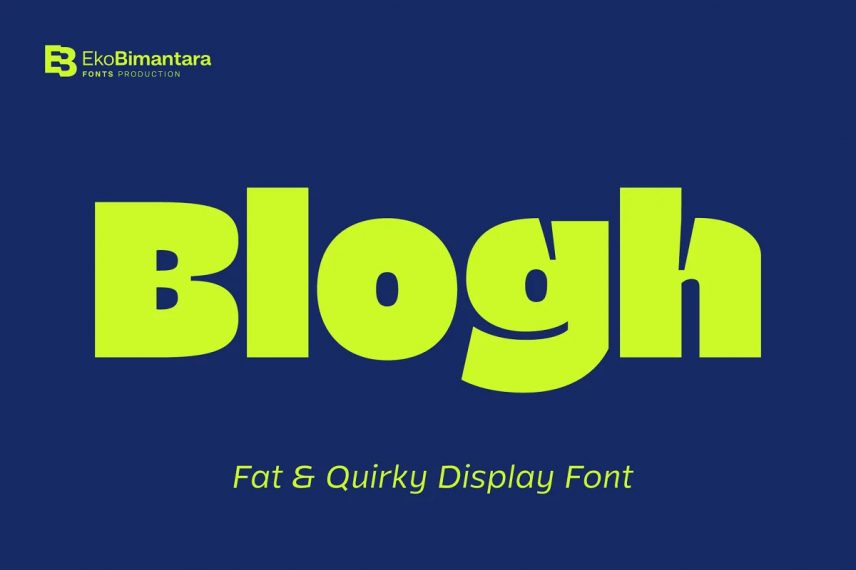 Blogh Fat and Quirky Display font are one of the handmade and decorative fonts. Due to the fact that the letters are in the form of organic and retro designs, you can use them in comic books or personal diaries.
Price: Premium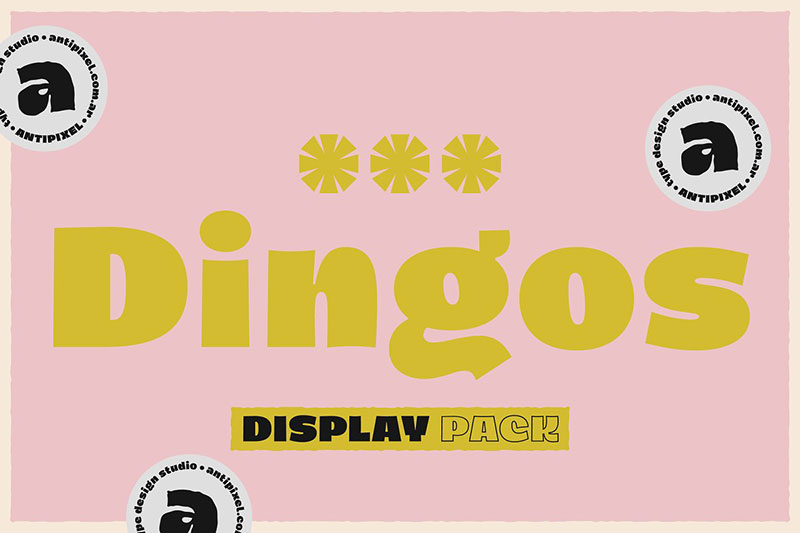 You should not miss the font because, in addition to a simple design with characters, you will also benefit from four different types of fonts. These four styles are Stamp, Stamp Outline, Display & Display Outline, so try not to forget to design a t-shirt, packaging, or even birthday invitation cards.
Price: Premium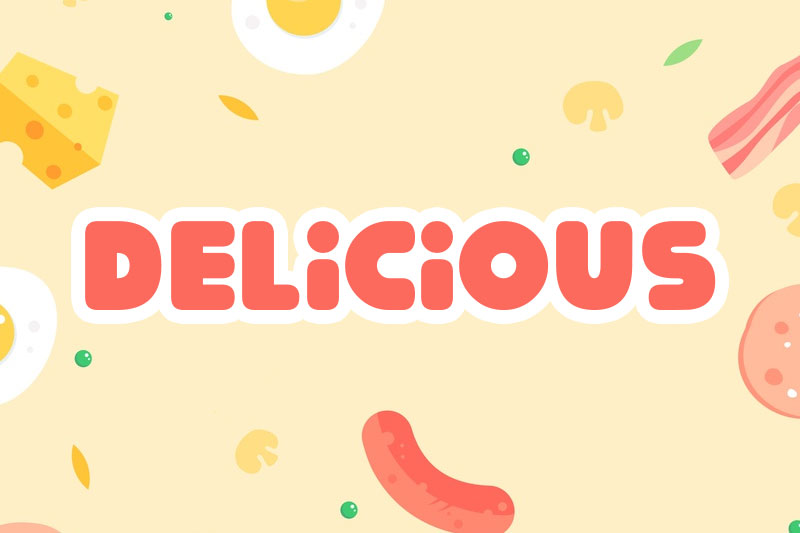 Who can skip a delicious meal? This fat font is like a delicious snack that is enjoyable while watching a movie. This tasty font is best for designing snack labels, chips, and any delicious food.
Price: Free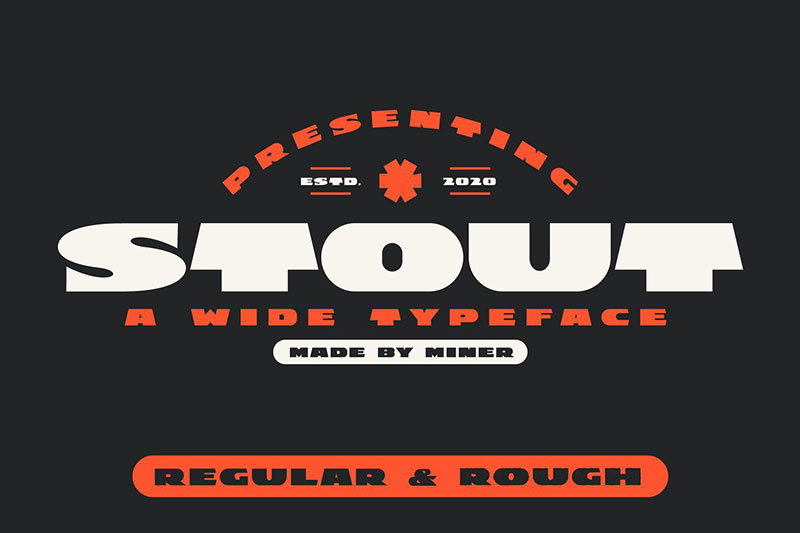 You can add a font at any stage of your design, but the best stage is when you have a wide, horizontal space. This font is the best fit. The shape of the characters is similar to edible mushrooms, and the first idea that comes to your mind may be the packaging of mushrooms and fast food products.
Price: Premium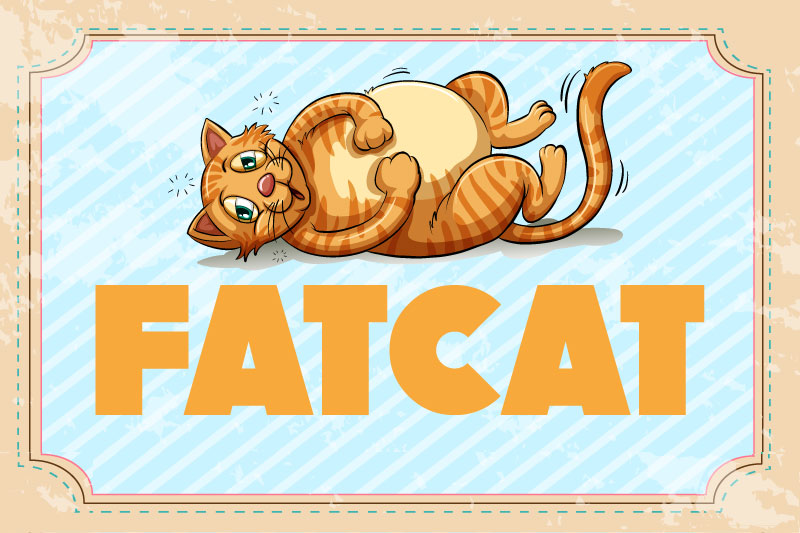 It is a thick font designed in 2019. Design many food designs, animations, flyers, and restaurant brand logos with more than 100 characters with this font.
Price: Free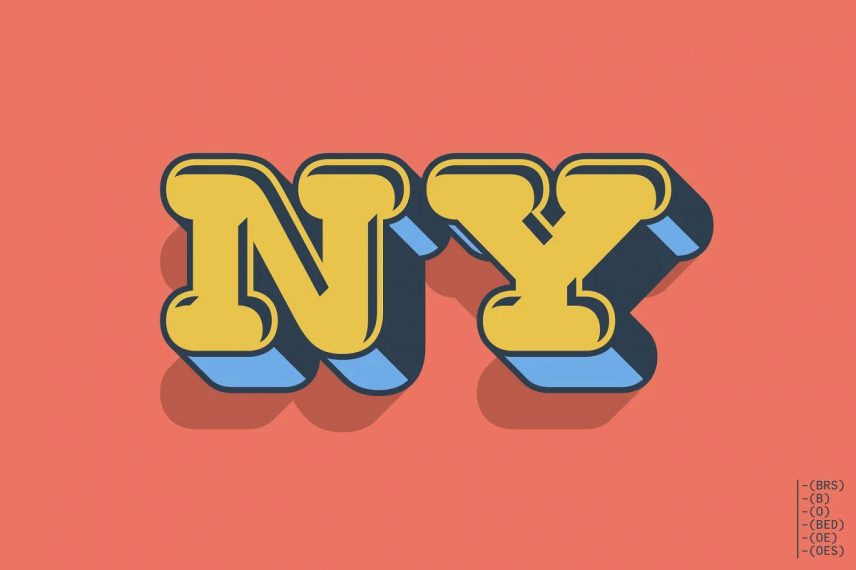 Font Dr. Slab can be considered one of the vintage and fat fonts. If you like a book about sea creatures or comic books that you wrote about sea voyages as an interesting cover, download this font.
Price: Premium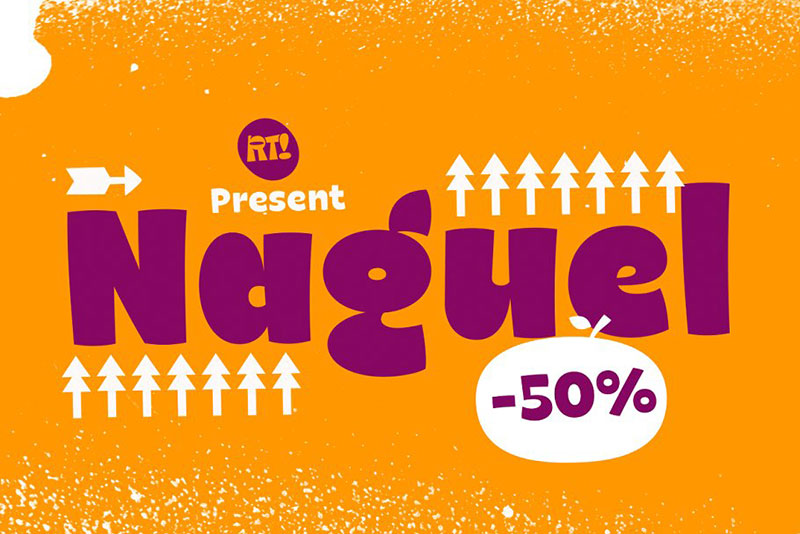 Obese font with a special design for children. With this font, you can do thousands of ideas in toy packaging, animation, baby food advertisements for children under three years old, and finally, have customer satisfaction on your lips.
Price: Premium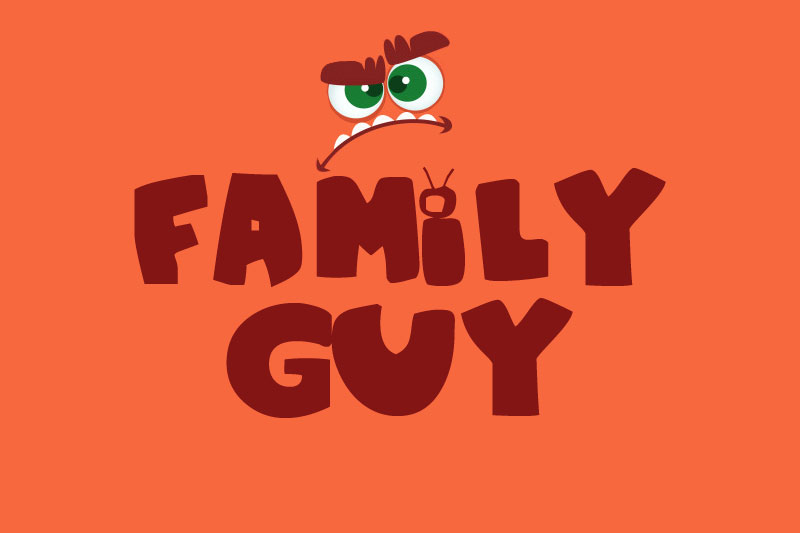 Family Guy Font was created by jobanbal. It can be understood in detail that the child inside this artist is very tasteful, and in the letter i, two antennas are designed for television. This fat font can design children's books, animal education, and many fancy T-shirt designs.
Price: Free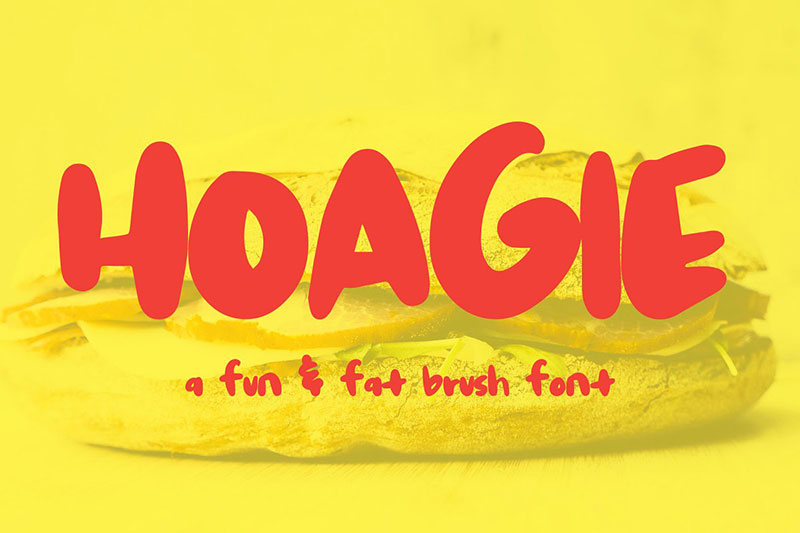 It is a handmade font that everyone likes to have in their digital designs. With this font, you can design many brands and raw foods used to make pizza and have a great label.
Price: Premium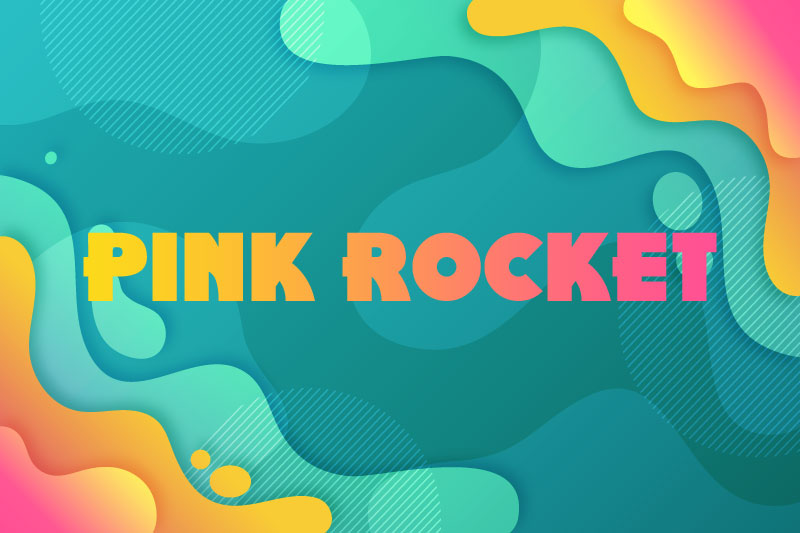 Pink Rocket Font provided with a simple but thick design. In this font, the characters are rounded, and some, for example, E, R, have additional strokes that make them look very nice and different. Fast food design, we recommend donuts with this font.
Price: Free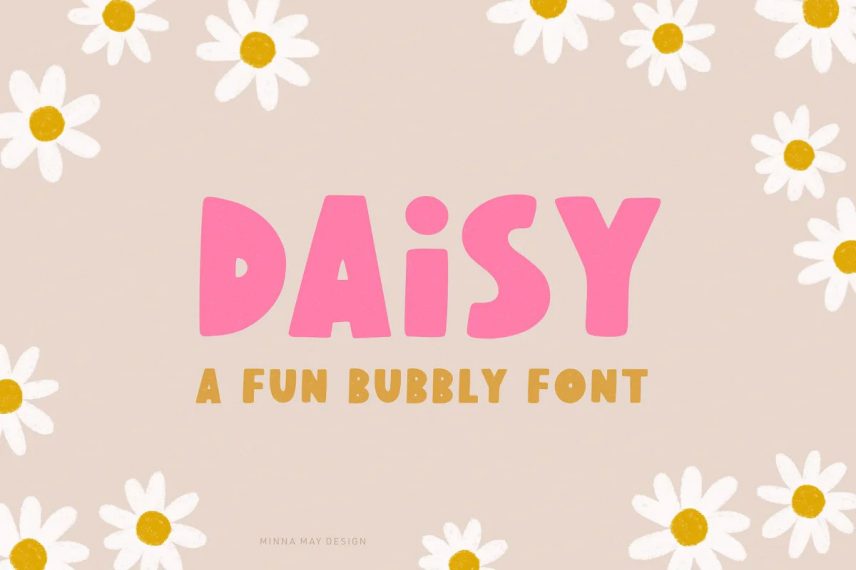 Daisy Fun Bubbly Display font is one of the interesting fonts in the collection of fat fonts. This font is suitable for website headers, children's magazine covers, and even comic books that need a fancy and funny design.
Price: Premium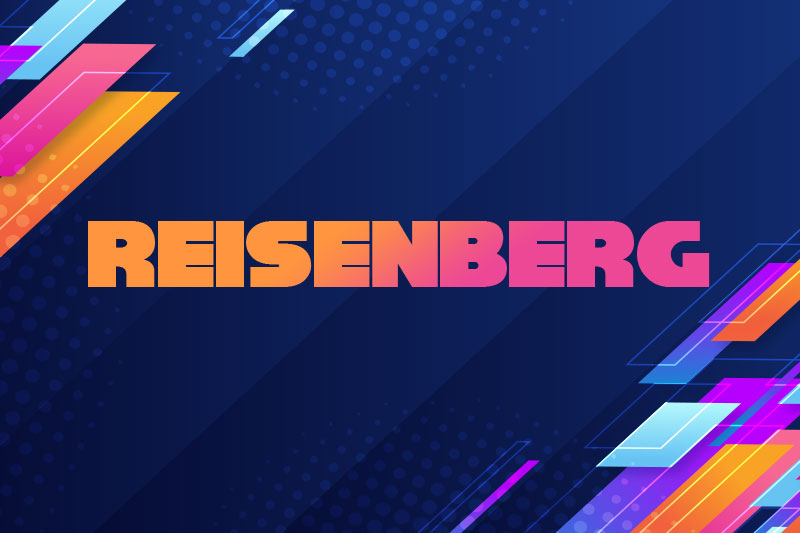 Searching for fonts, thick and fat, is enough. This font has all these features. Besides, with 400+, it easily provides you with any design that you have in mind, from logo design for fast food brands to title design and animation posters.
Price: Free
Inspired by retro travel postcards. The street design of this vintage font is familiar and memorable for many designers of the '90s. Now, decades later, welcome it for a new design.
Price: Premium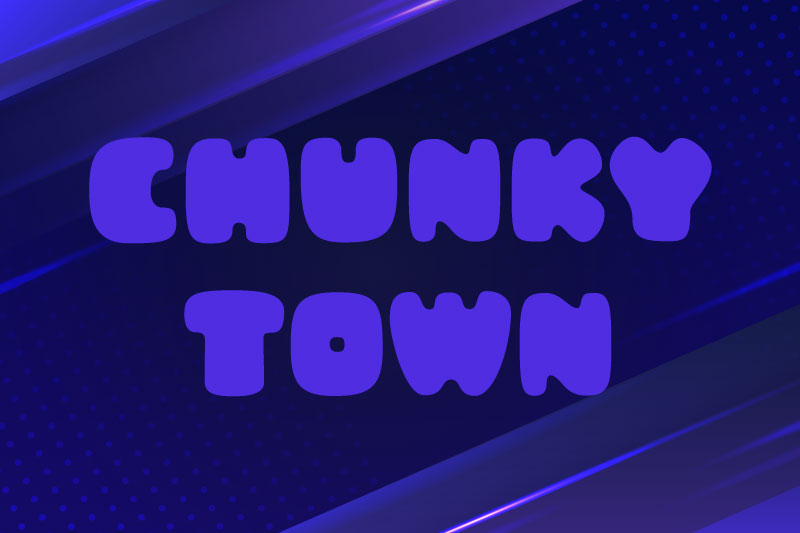 You can see the super chunky font like the chips and Dorito pieces in the picture above. Present many designs of foodstuffs, pastilles, marshmallows for business customers with this fat font and get the full 100 from them.
Price: Free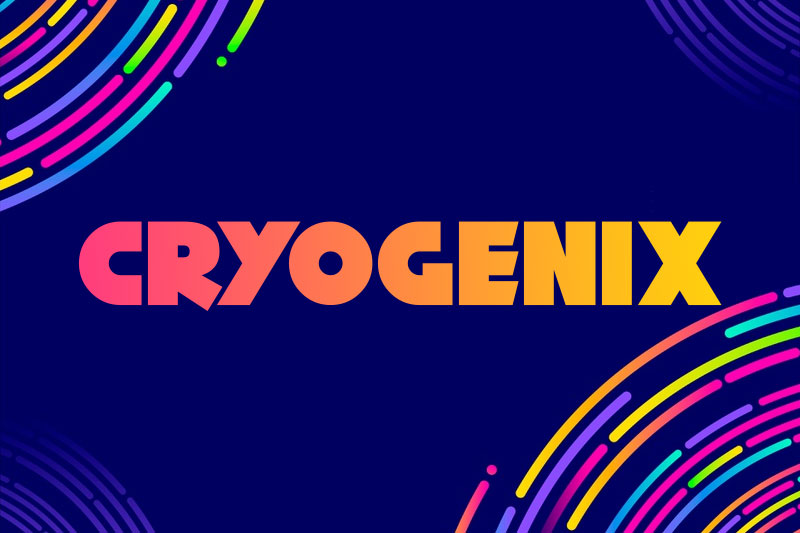 Darrell Flood designed Cryogenix font. With this font, which is as delicious as edible pieces and can be used as pieces of adventure games, a new design was implemented. Just download this font and buy a license for advertising use.
Price: Free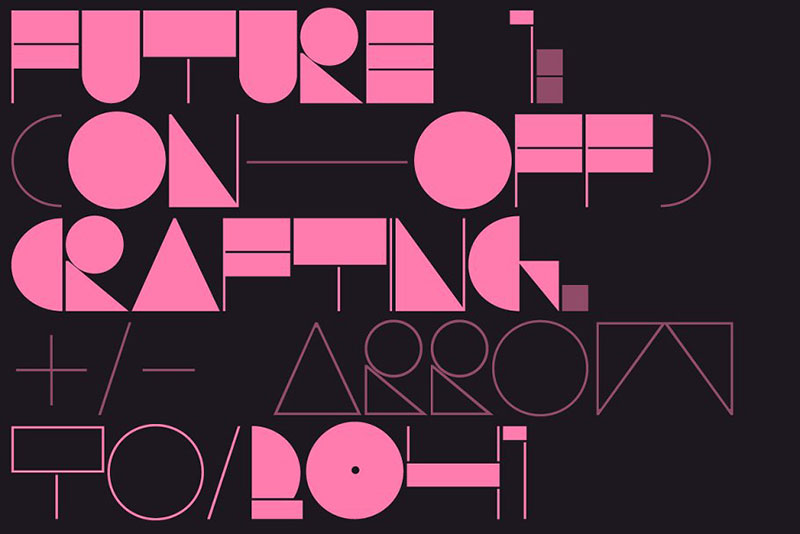 It is a geometric font in which each letter is composed of the main geometric shapes, namely, circle, rectangle, and triangle. Even some characters like R are made up of two shapes like a circle and a circle. This simplicity and creativity can be applied to many logo designs, posters, toy brands, and video games.
Price: Premium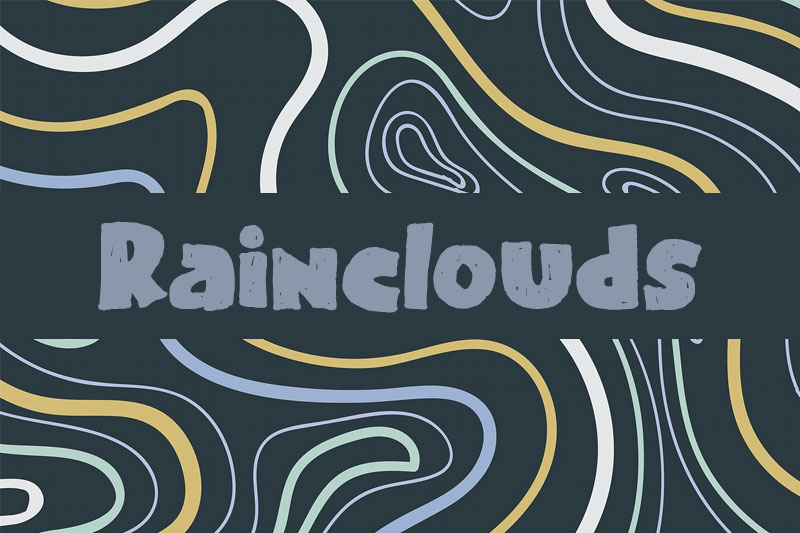 Hand-made and doodle fonts for designers who do children's work. Characters painted with pencil lines show children's sense of humor and handwriting. This font is suitable for designing pillows, wallpapers, and children's rooms.
Price: Free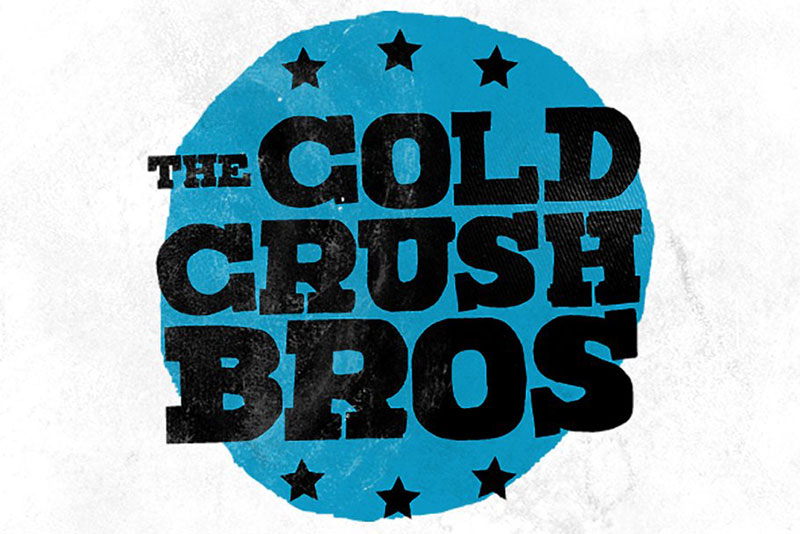 The wood design for the chubby font is convenient. This fat font is great for menus of restaurants, cartoons, Western video games, and dinners. So you better think about creating new ideas today.
Price: Premium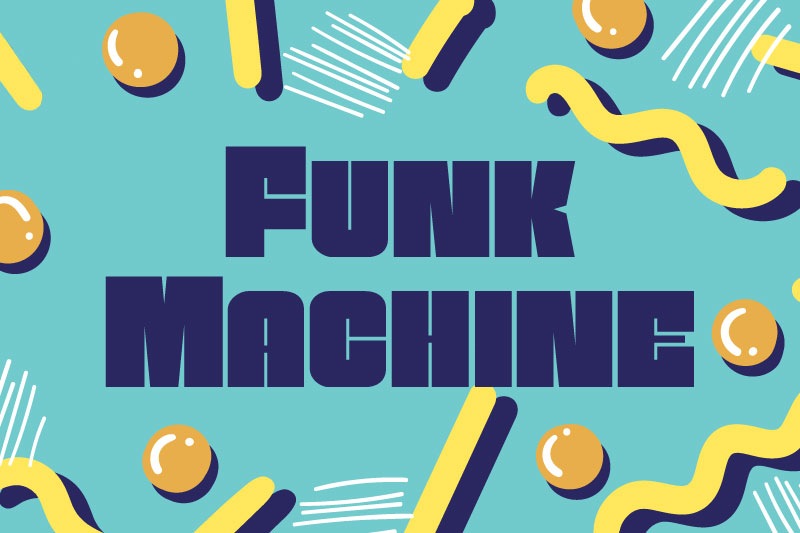 You see the geometric font and the hick. In this family, which consists of 15 fonts and more than 200 glyphs, the choices will be much more than you can imagine. We offer you the design of fast food themes, video games, animations.
Price: Free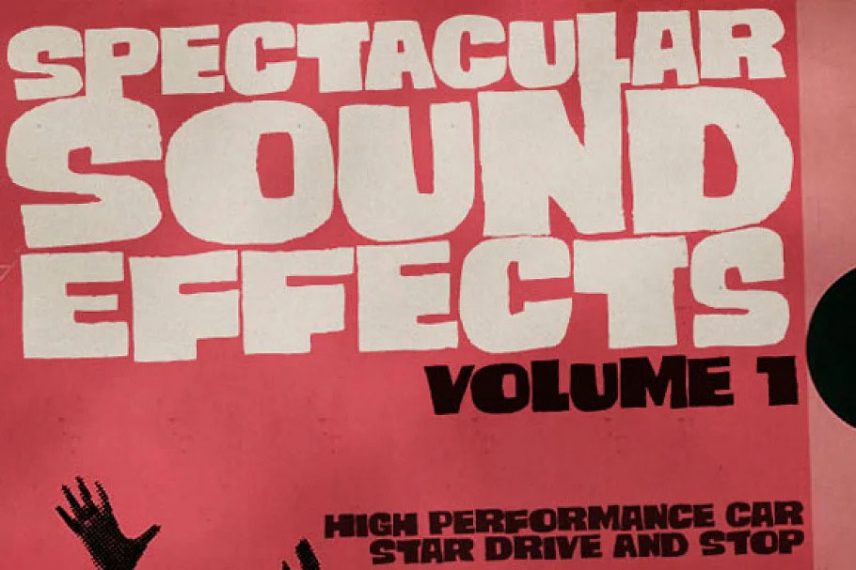 Smashing font is in the form of three-dimensional letters, and each of these letters is in the form of a layer, and you can change each of the layers according to your needs in the design. This font is great for designing titles for animations and video games for children.
Price: Premium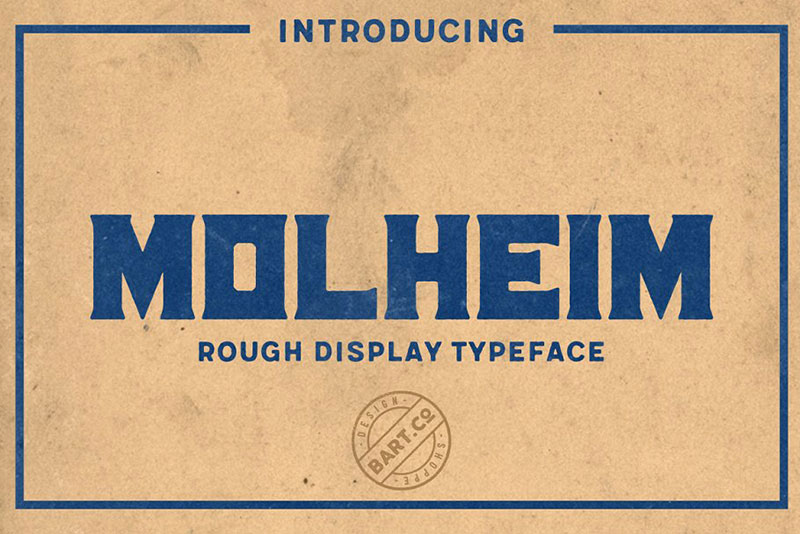 Molheim Typeface Font is a slab, fat with rough edges. With this font, which is available in almost all languages, including Darrell Flood, you can have a global brand and various restaurants and coffee shops.
Price: Premium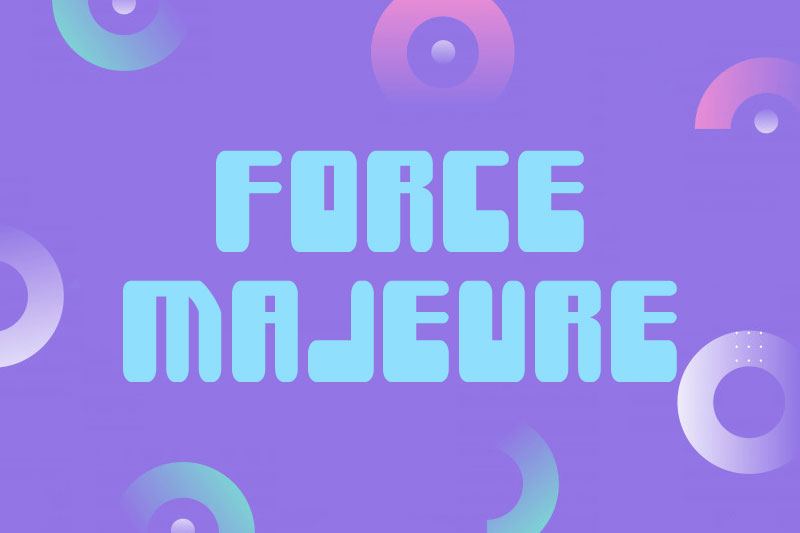 Many remember Tall, fat, and 80s. With this font, many video games and postcards were released in the '80s. But it can still be used in the design of mug t-shirts and many fancy designs.
Price: Free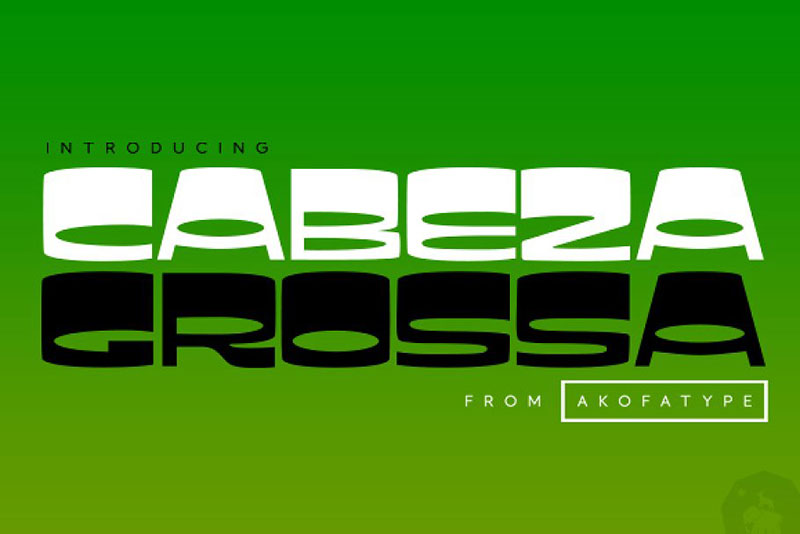 The next font is very different. Groovy style and characters that were designed to look like the mouth. This causes the appetite to increase and the audience to buy food products such as sausages and hot dogs.
Price: Premium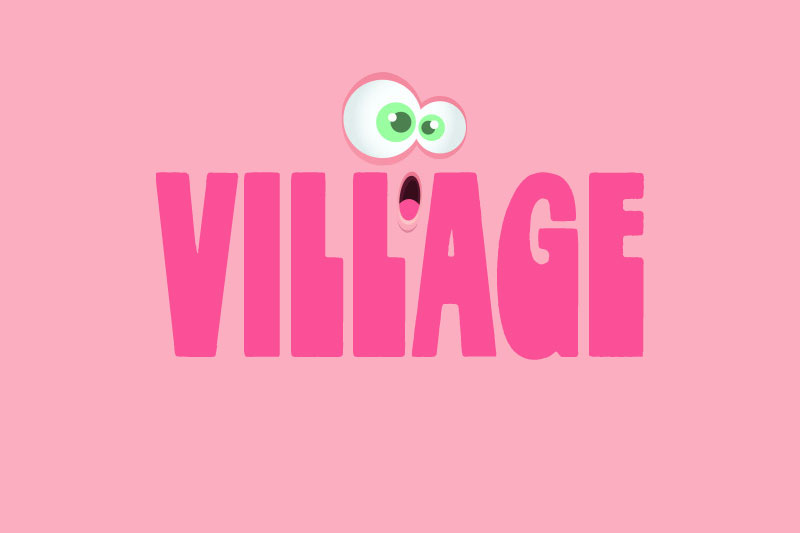 Village font is tall and chubby. The lower part of the letters is drawn differently, and It is similar to pizza cheese that is poured on the pizza and has a lot of elasticity. So how much better to use for pizza cheese advertising.
Price: Free
You are ready for a slap, inline, and shadow font. This font is great for many designs. If your priority is logo design or poster design, we suggest that you do not miss this font. Italian food packaging and restaurants can also be a great choice.
Price: Premium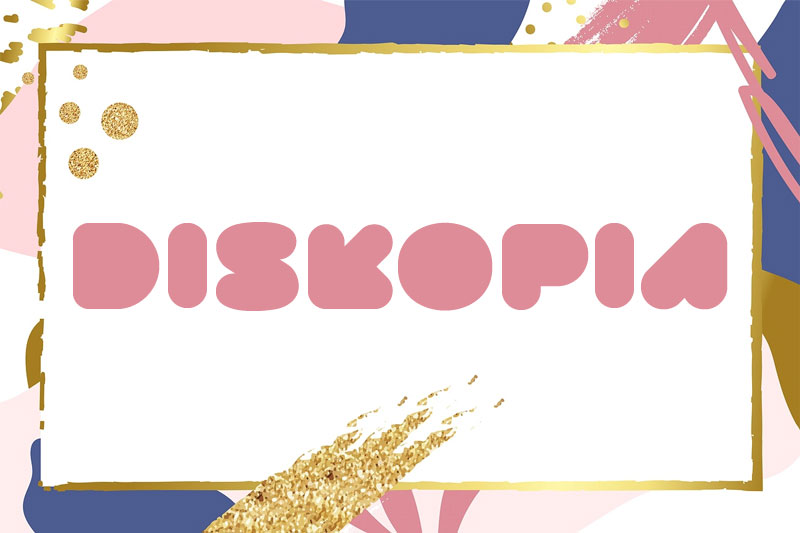 Another search is enough! This fat font is one of the fattest and best options for food products and brands. Fancy, the round is a feature that is great for designing donuts, fast foods, snacks.
Price: Free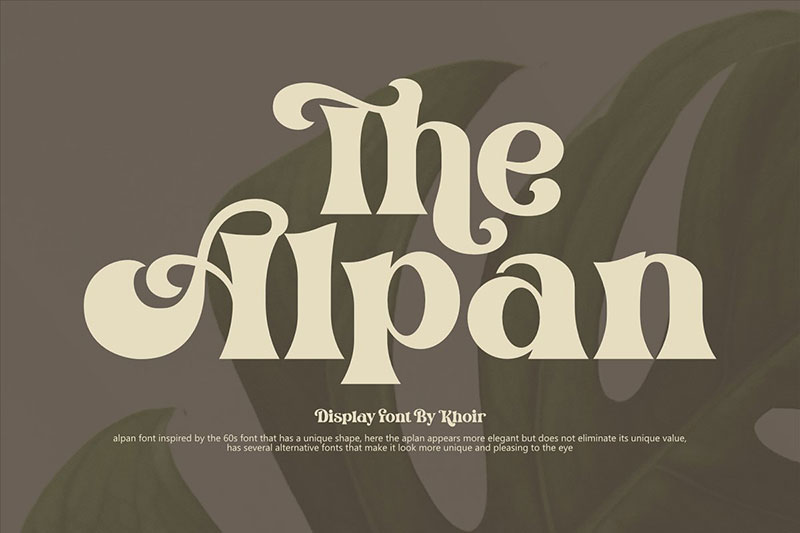 Vintage 6 font that displays certain forms of swashes. You can use this font in fantasy designs, snacks, food brands, and chocolates.
Price: Premium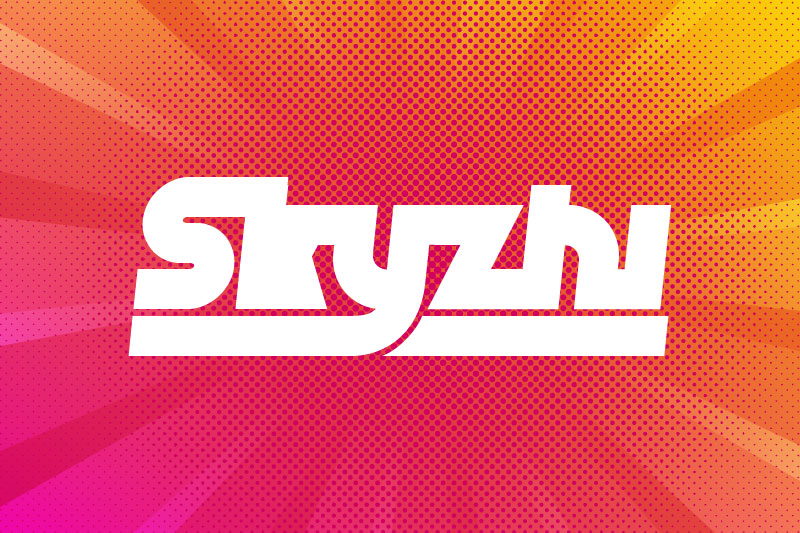 Måns Grebäck designed Skyzhi font. Star wars inspired this font. Supernatural and fantasy characters are the best choice for any designer to design animated posters, logos, flyers.
Price: Free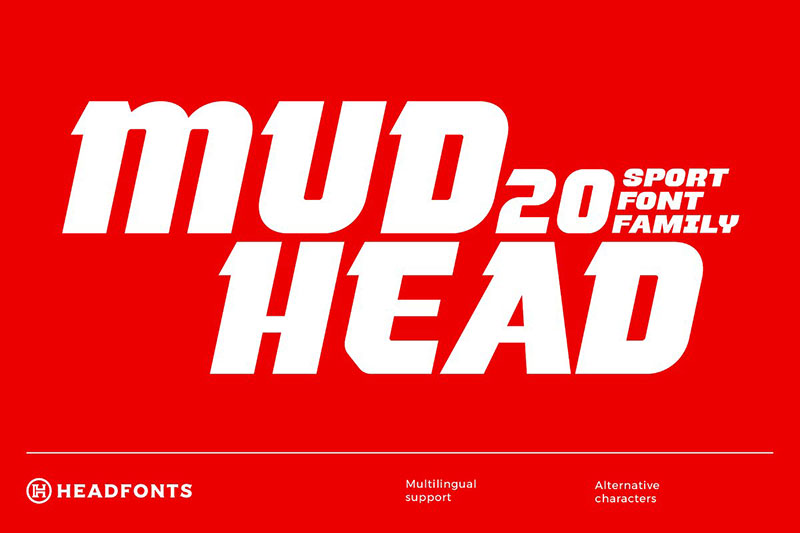 Mudhead Family Sports Display font has more than 20 fonts with various designs. Each of these styles has 336 glyphs, which seems to be a complete set for designing food and restaurant brands.
Price: Premium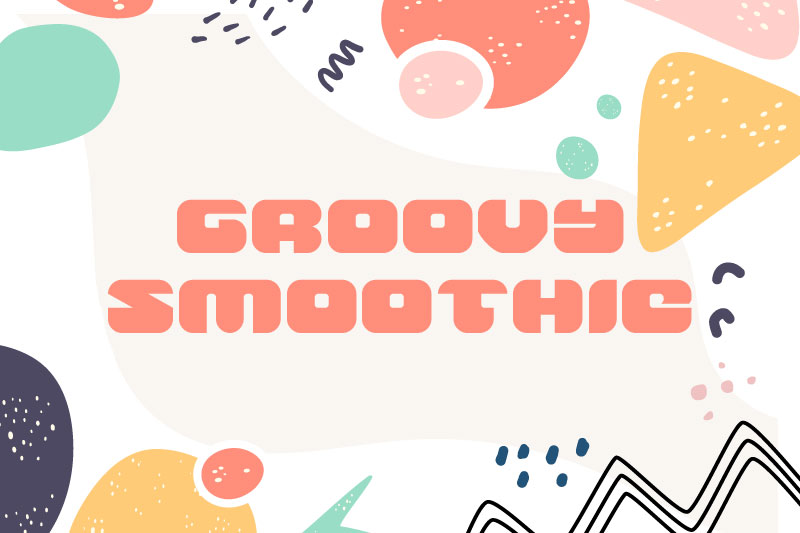 Iconian fonts created groovy Smoothie font. The characters are like small, fat snacks, each of which conveys a special flavor. This font is best for packaging, labels, and food brands.
Price: Free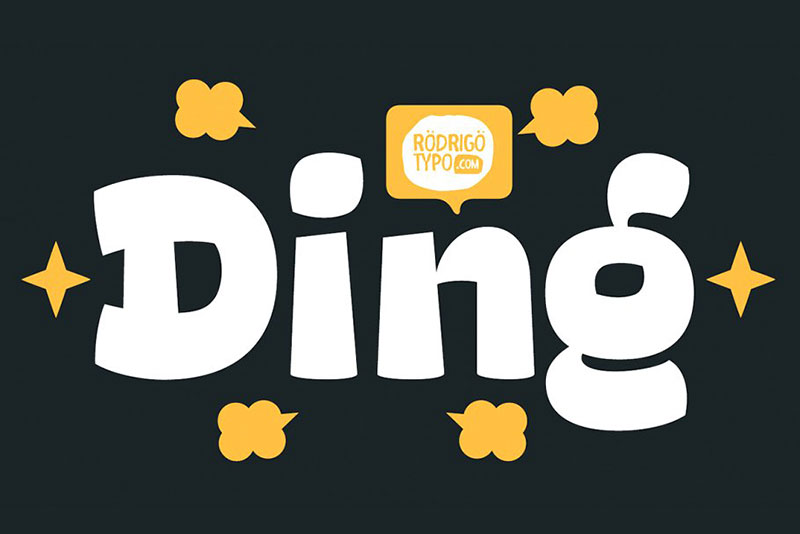 Ding is a font inspired by the Japanese alphabet. With this fat font, you can advertise Japanese food and restaurants. It can also be downloaded as extra characters and elements in this package.
Price: Premium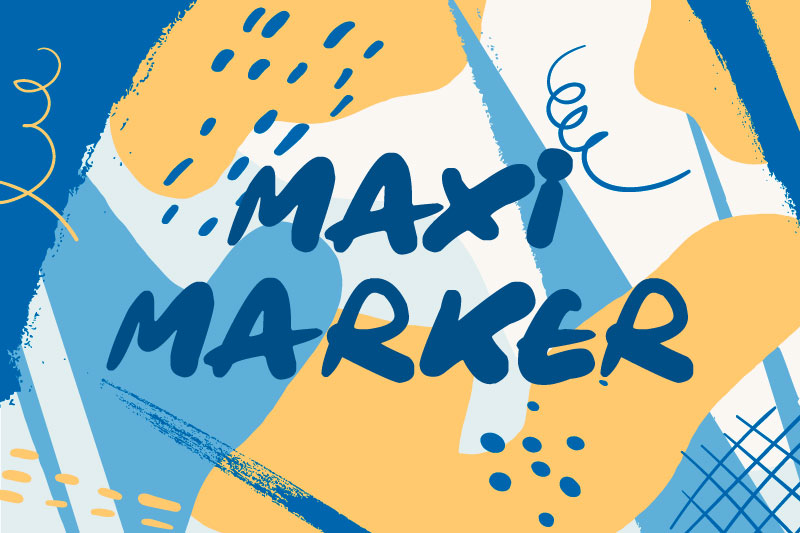 It is a handmade and fat font that is suitable for many fancy designs. This font is a priority for designing the titles of sauce and spaghetti brands and many of your hot dishes.
Price: Free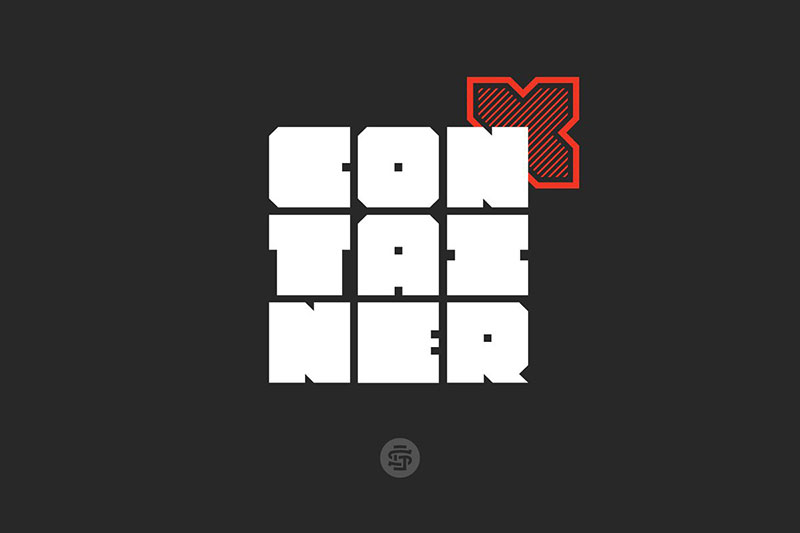 One of the popular fonts in this collection is the best fat fonts of this font. Characters are published in geometric and square blocks with minimal lines that distinguish each letter from the other. What better way to use restaurant and food brands.
Price: Premium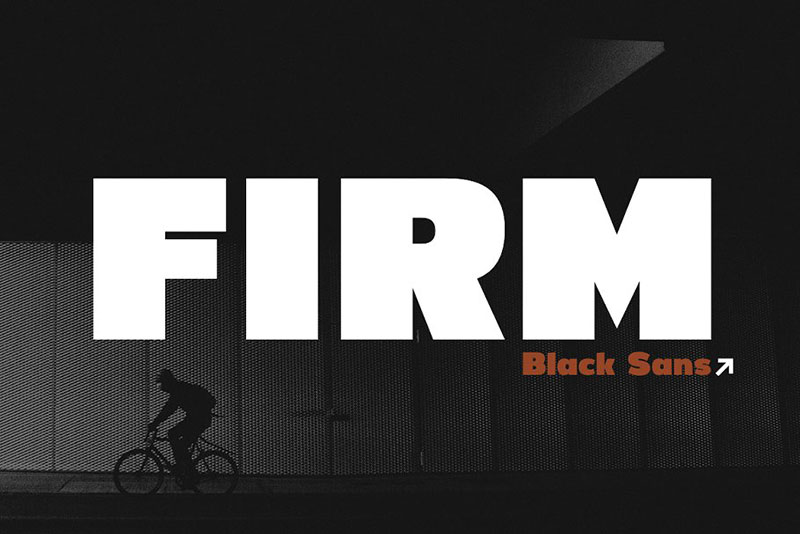 We present you with a fat, modern, and click font. With this font, you can design many brands. In a way, this font is universal, and you can use it for any theme, from personal and birthday themes to branding and firm themes.
Price: Premium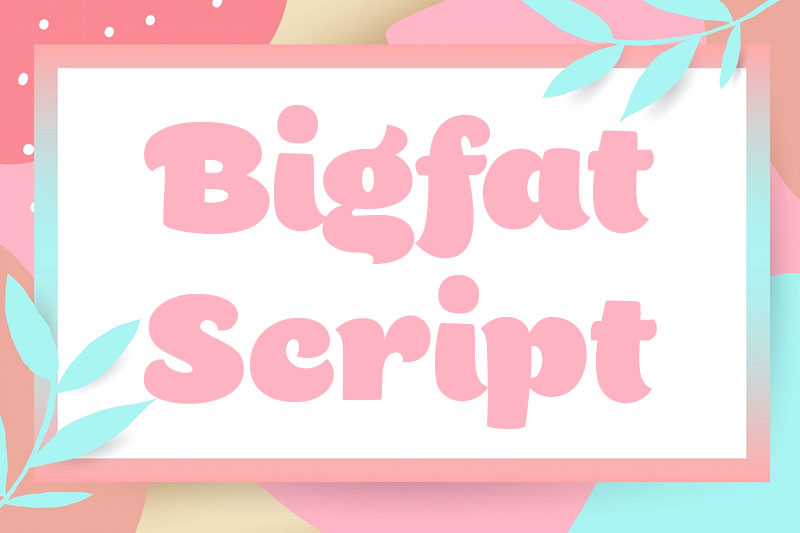 If you are good with retro fonts and are a fan of them, you will definitely choose this font. Fat and fantasy characters with three-dimensional shadow are intended for you designers with more than 200 glyphs.
Price: Free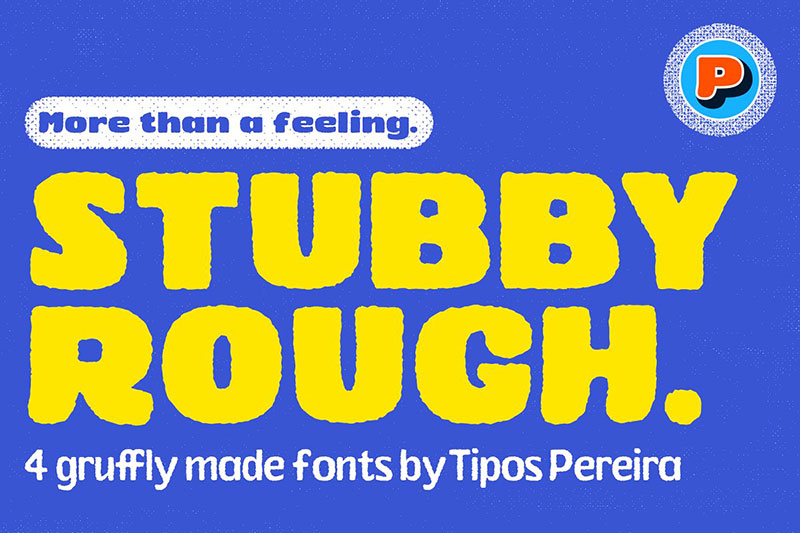 Hand-letter and crafty fat font with rough edges. Carrot jam, marmalade, and many other brands are the best choices for designing glass jars.
Price: Premium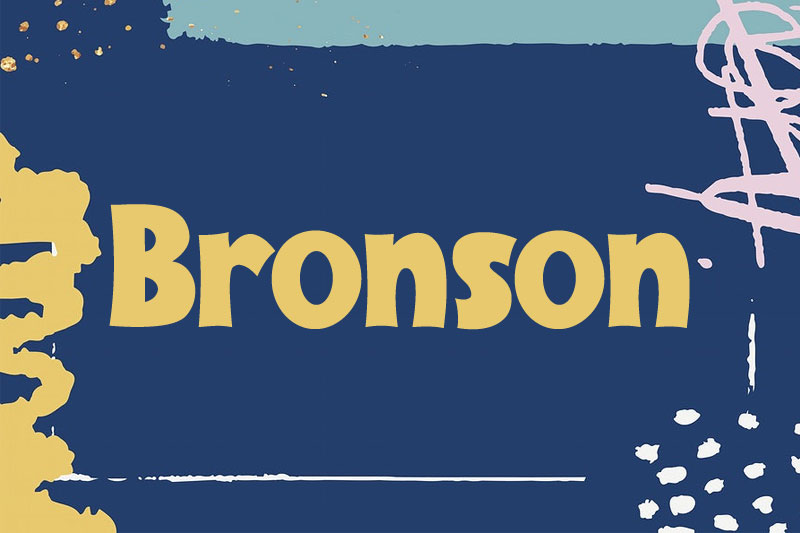 Bronson Font is adventurous and bold. This all-caps font is suitable for many posters and animations as well as for kitchen utensils. So it is better to add to the group of fans and buyers of this font.
Price: Free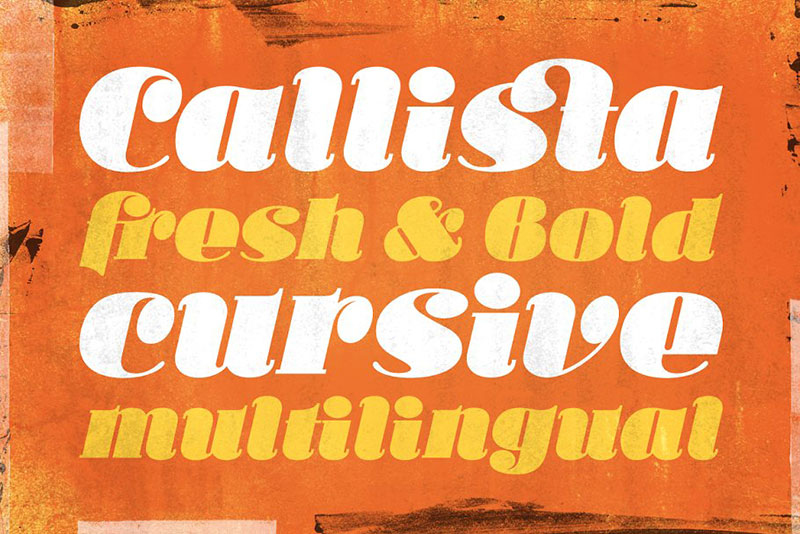 You will see the retro font with cursive lines below. Secure fonts for labeling foods such as chocolate, cookies, and cakes with all kinds of flavors will be great. Just try it.
Price: Premium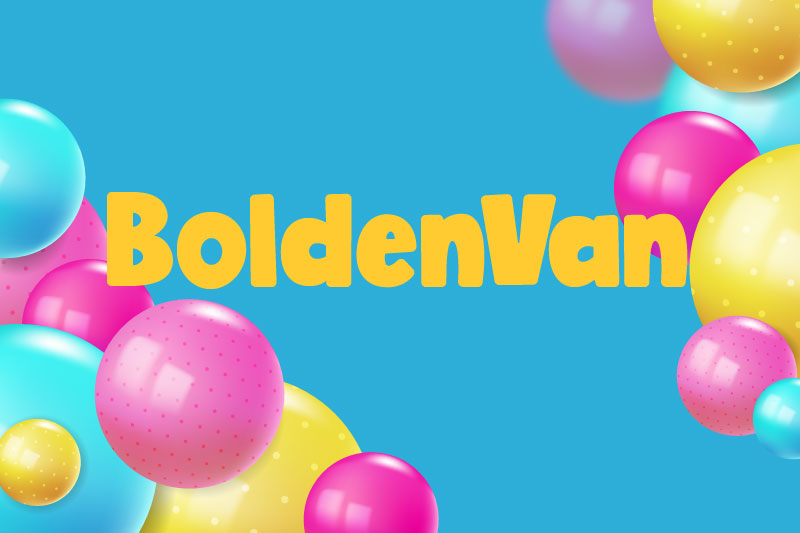 The font is bold and bubble. This font is great for designing children's work, such as animation, video games, gaming devices. But on the other hand, it is also used for restaurant brands, coffee, and menus.
Price: Free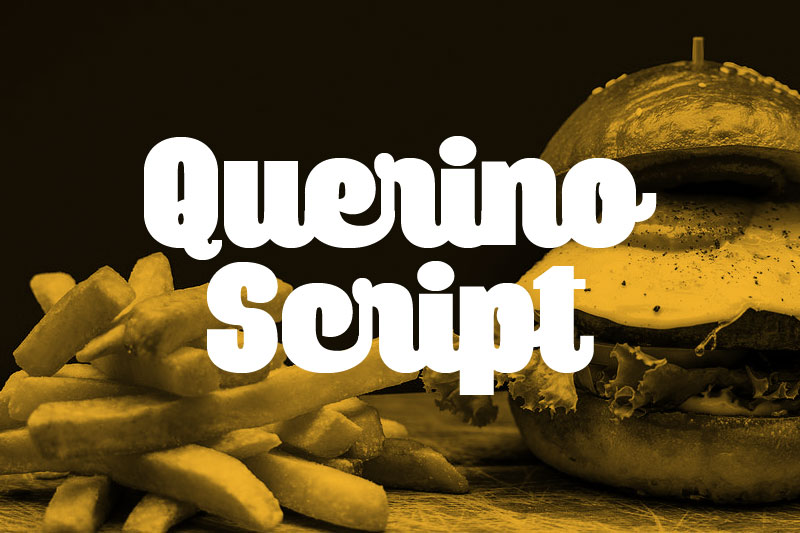 With script characters of this font, many fantasy designs can be created. Birthday invitations, holiday greetings, coffee shop menus, and coffee brands are some of the uses that can not be ignored.
Price: Free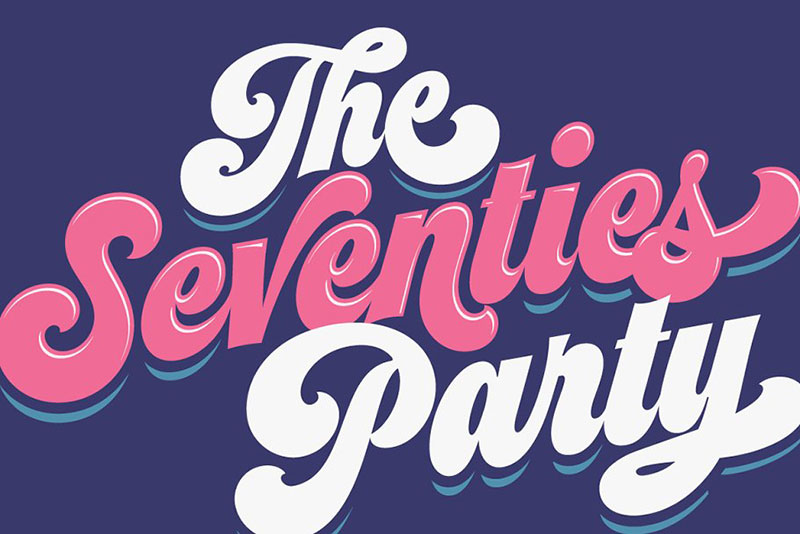 We recommend choosing this font for those who consider the 70s to be the most colorful design period. Smooth and cursive lines are great for food brands, coffee, restaurant menus, and coffee shops, as well as greeting cards.
Price: Premium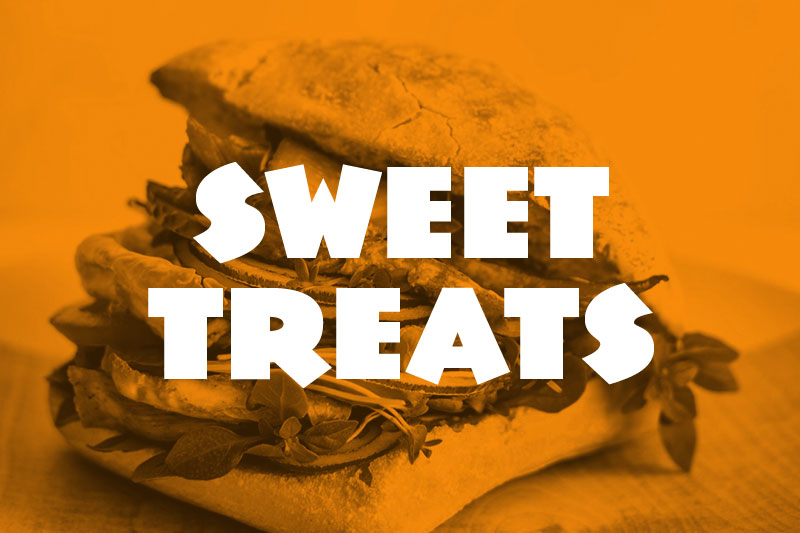 Sweet Treats Font is fancy and thick. With this fat font, you will remember cartoons and animations that have always been looking for cheese. So, in addition to posters, you can use it for packaging food.
Price: Free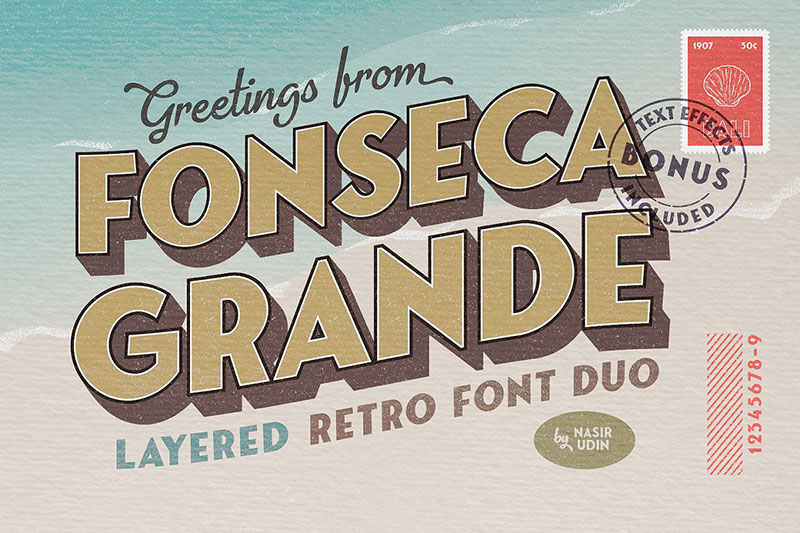 Vintage font and related to travel postcards of the '80s. This bold 3D font is great for restaurant menus, magazine magazines, and food brands. Enjoy buying 6 fonts in this collection.
Price: Premium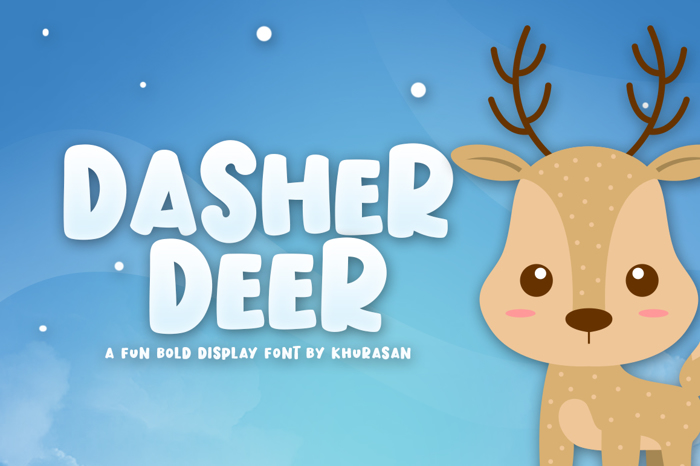 The font is cute and tasty. This font can decorate many winter products such as ice cream, Christmas decorations, and New Year invitation cards.
Price: Free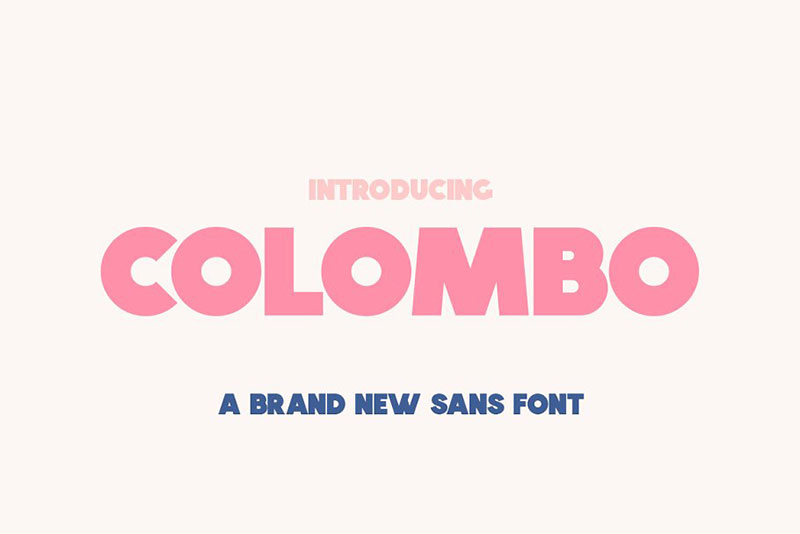 Colombo Sans Font designed by Salt & Pepper Designs. This chunky and summery font will be unique wherever you use it: summer flyers, fruit and beverage ads, and jam jar stickers.
Price: Premium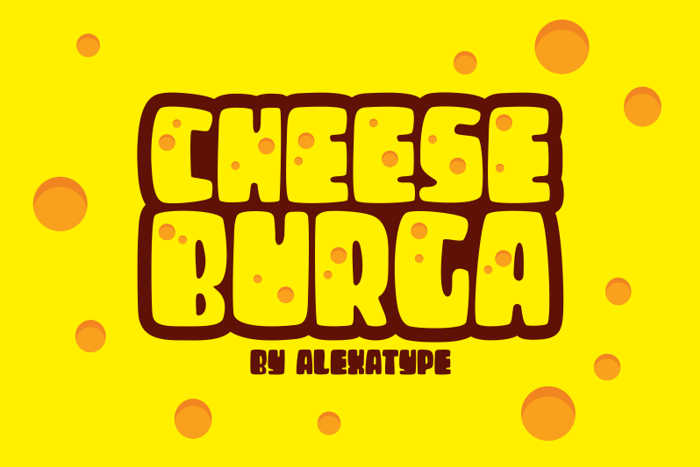 It is a fat font that is very tasty and edible with a cheese texture. If you are confused about branding cheese and butter for fast food ingredients, we recommend this font.
Price: Free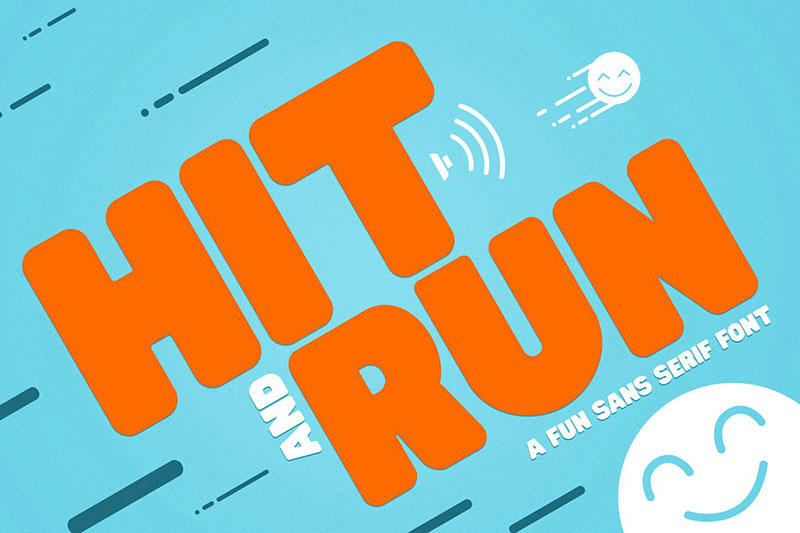 Hit and Run Fun Sans Serif font is adorable and bold. Its smooth edges are similar to snacks and chocolate bars. Happy designs such as animation, t-shirts, baby clothes, Hit, and Run Fun Sans Serif font packaging will make you very happy.
Price: Premium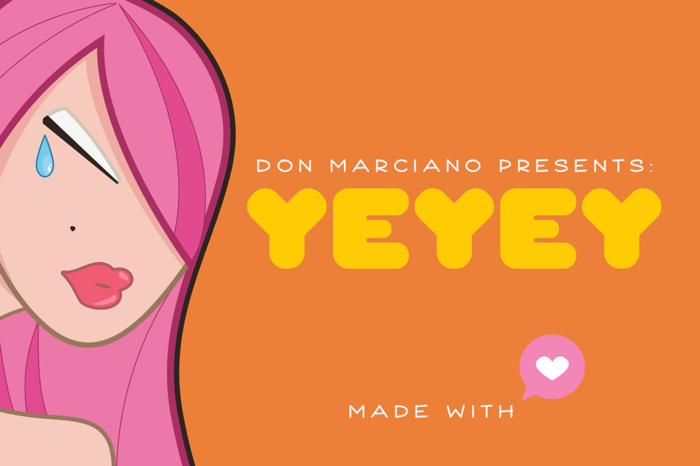 For the work and art of animation, many people can not create a different design. This font solves the problem and is great in many video game posters and animations with chubby characters.
Price: Free
Ziclets font, which is inspired by the packaging of chewing gum and matches, is extraordinary if you like your design to be bubbly and fat, what better way than this amazing offer that we introduce to you.
Price: Premium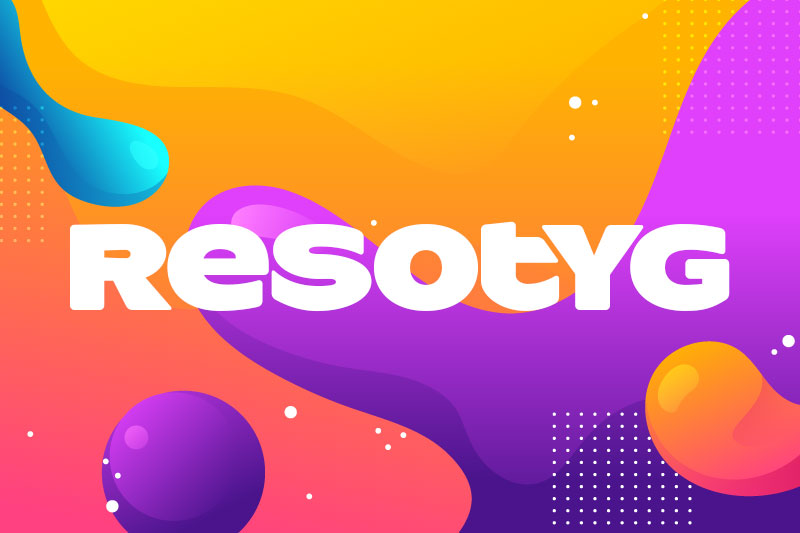 It is a simple and geometric font. Characters like t, s, and E are designed differently. Most importantly, 637 glyphs and 745 characters awaiting your ideas on digital screens.
Price: Free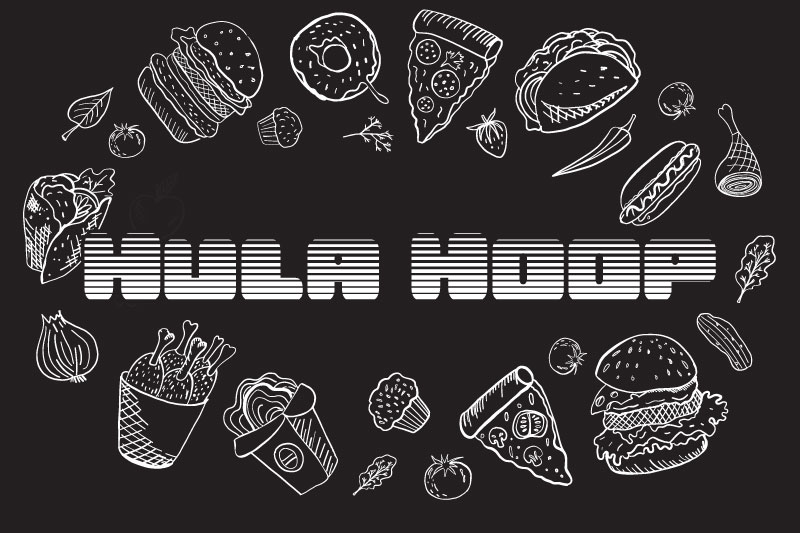 Iconian Fonts created hula Hoop Girl font. This fat 80's font is in the form of marshmallow bubble pieces. If you need a lot of searching for variety in logo and poster design and do not get results, try this font with 19 different styles.
Price: Free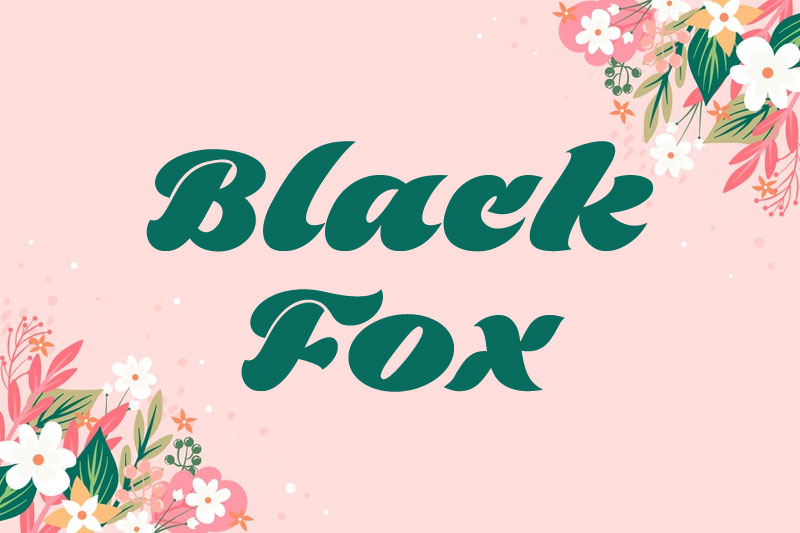 Black Fox font is a brush and hand-letter. With this outline font, cake-cream, chocolate, and coffee go for a special and user-friendly design.
Price: Free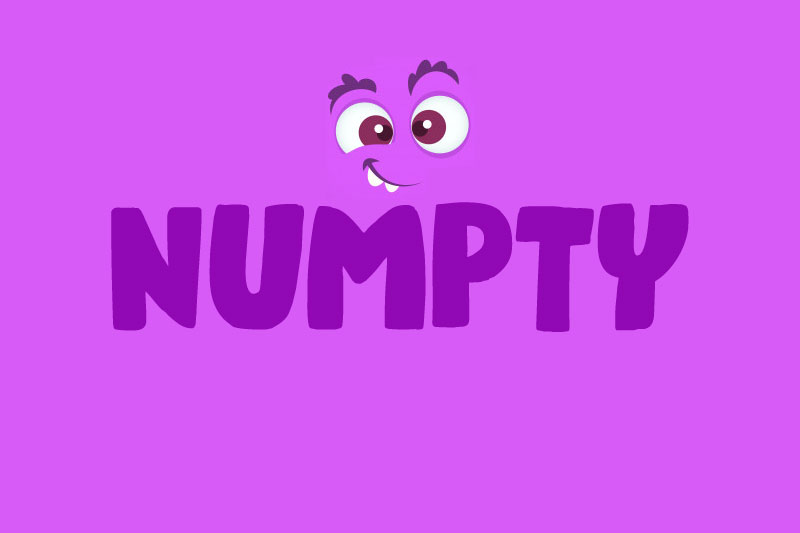 How beautiful and unique this font will depend on your vision. David Kerkhoff published this fancy and cute font for the logo, flyer, poster, and personal theme design. Now it's your turn to come up with ideas.
Price: Free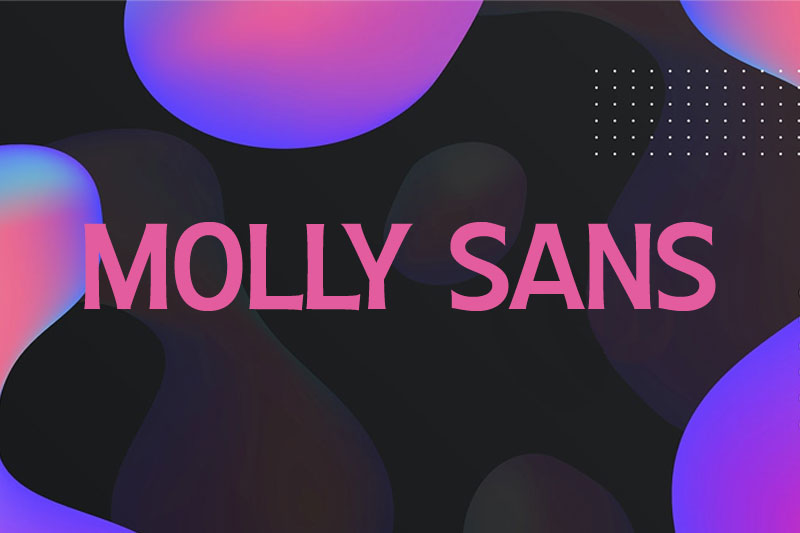 It is a bold font with a wooden texture. Each character is similar to a slab and can be used in modern designs. Black, bold, light, and 22 other styles are included in this package to make your design different.
Price: Free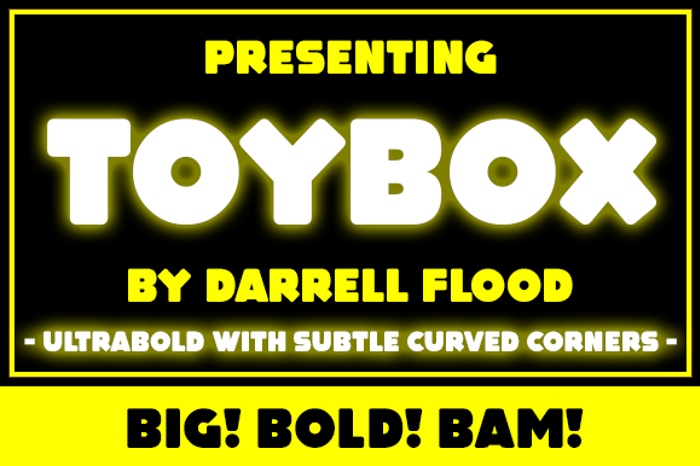 Toy Box Font is fancy and fat. If you pay attention to these fonts and characters, they look like game elements like X, O. Also, stores and factories of chocolates and donuts will have great ads with this fat font.
Price: Free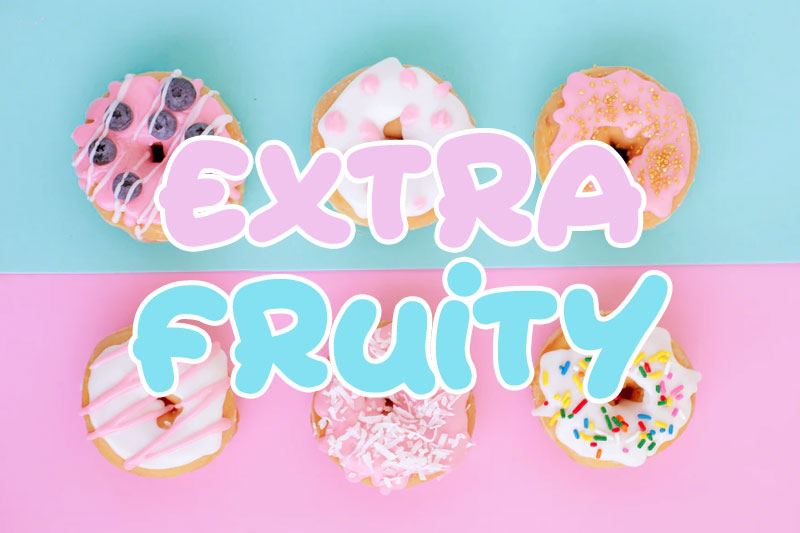 Darrell Flood created this font to help other designers come up with ideas. This handwritten font is a priority for many casual designs of invitation cards, friends' greetings, sauces, French fries, and spicy brands.
Price: Free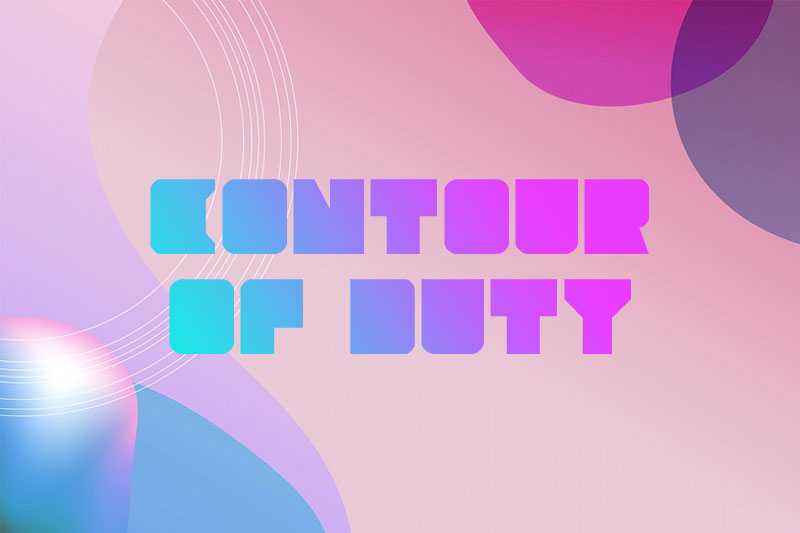 In this collection, this font may be my best choice. Each character looks like a small chocolate bar with alphabetical shapes. Now imagine that the closed design with the contents inside looks like this font, wouldn't it be great?
Price: Free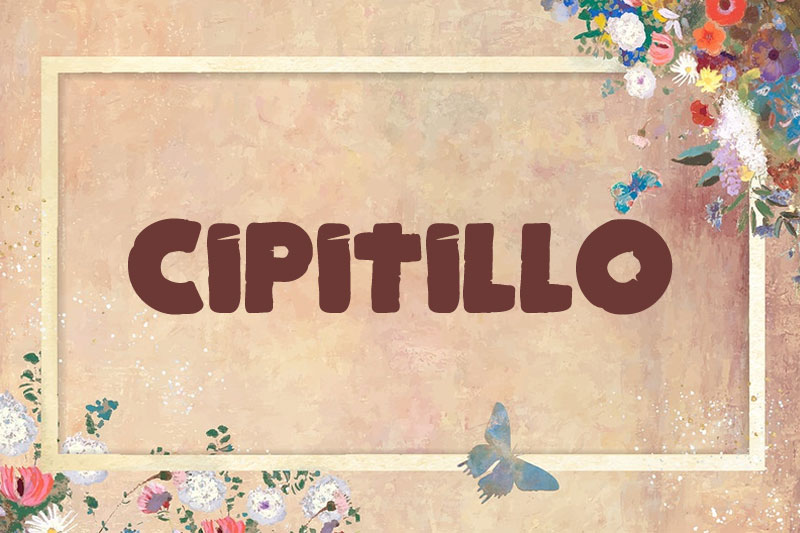 Cipitillo is a Fat font with a crumbly texture similar to donuts and pieces of bread just coming out of the oven. This font is a symbol of the best designs in the donut, bread, and chocolate brands.
Price: Free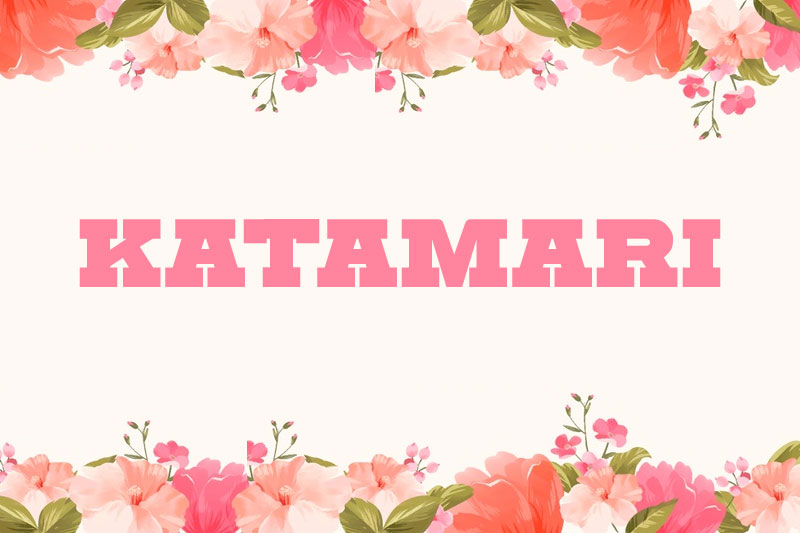 Katamari Serif is a Western font and slab. With this tile font, magazines, logos, and chocolate packaging will be promoted many times, and many food brands and food industry products.
Price: Free
Conclusion
Fat fonts related to many foods are fattening and delicious that in today's world, many people consume it regardless of the amount of calories. Now suppose how effective this font is in the packaging, and it can attract the audience's attention and pay attention to these points. We have tried to point out different aspects of fat fonts best collection.