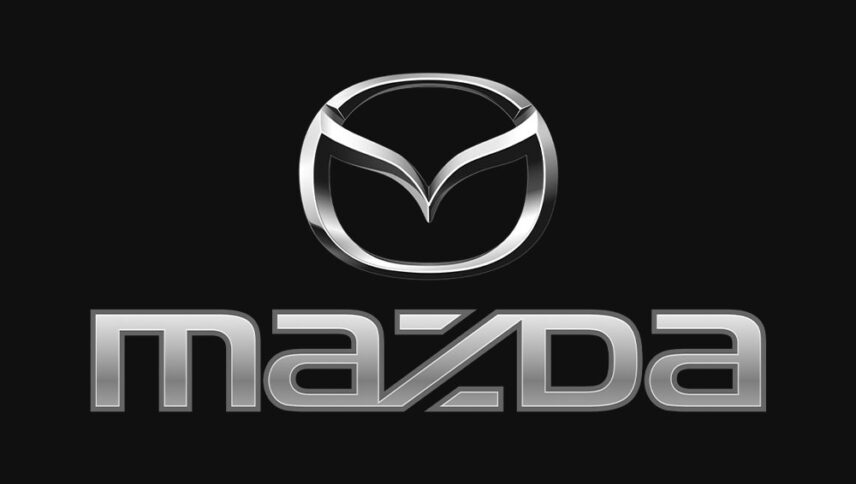 What font is used in the Mazda logo?
"SF Automaton" is the font used in the Mazda logo. This font is designed by ShyFonts. You can use the font in your personal projects. Simply download it from the link below.
A circular frame with a 'V' that is flying like a bird is designed for the Mazda brand logo font. Of course, these bird's wings and circles make up the letter 'M', which is the brand's first name, and if you consider the whole emblem, it looks like an owl's head.
All of this reflects the company's ambition in moving forward. It represents the brand's creativity and innovative approach, being one of the most recognizable symbols in its industry. This logo font is used in many robotics industries, science fiction movies, real speed racing, or video games.
About Mazda
The company was founded in 1920 and after 11 years of research and practical work, it managed to launch its first series of cars. Like many automotive companies in World War II, the company entered war-related production, and like Renault France, it produced trucks, weapons, and other weapons, and the automaker did. The company entered the margins.
After the end of the war, the company's automotive activity resumed after many ups and downs, and the brand's first four-wheeled car entered the market in 1960 under the name Mazda 360, which is a good thing in the Japanese automotive industry.
For more than half a century now, Mazda has been indebted to people like Yamamoto and Matsuda, who, in the right direction, have made the brand a familiar brand at the American and European brands.