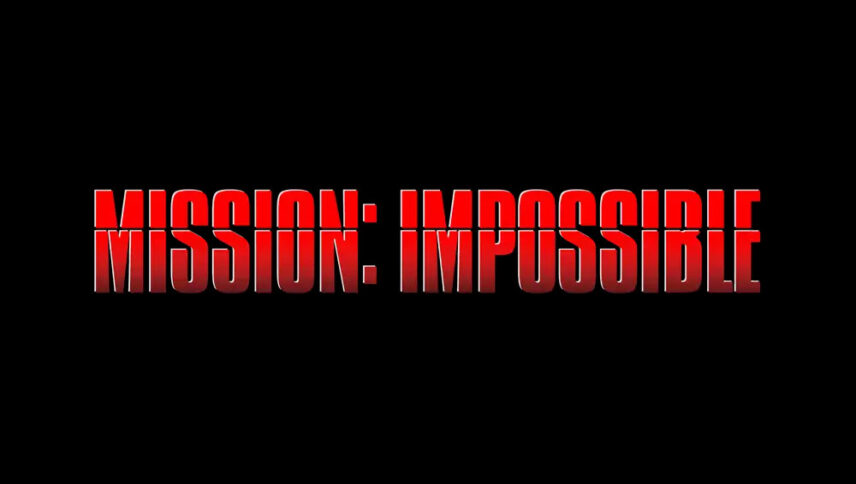 What Font Was Used in Mission: Impossible Logo and Posters?
We have been searching for a while and we couldn't find the exact font used in Mission: Impossible logo. Probably it's a custom font, or maybe they customized another font in order to get this.
Anyway, we've found a font very similar font used in the movie. This font designed by Apostrophic Labs. You can use the font in your personal and commercial projects. Simply download it from the link below.
---
About Mission: Impossible Movie
This series of American action and spy films are produced based on the Television series with the same name. Mission: Impossible stars Tom Cruise who is an agent of impossible mission force; Ethan Hunt. This series could receive positive feedback from the critics and is one of the highest-grossing film series. To this day Mission: Impossible has grossed over $3.5 billion worldwide. The most recent film of this series which was titled Mission: Impossible – Fallout, written and directed by Christopher McQuarrie was released in July 2018.
The sixth film of this series that is Mission: Impossible – Fallout stars Tom Cruise, Ving Rhames, Simon Pegg, Rebecca Ferguson, Sean Harris, Michelle Monaghan, and Alec Baldwin whom also acted in the previous series and Henry Cavill, Vanessa Kirby, and Angela Bassett are the newly joined actors for this recent film of this series. The world premiere of Mission: Impossible – Fallout was in Paris on July 12, 2018, and it was theatrically released on July 27, 2018, in America. The total worldwide gross of this film was $791 million and became the highest-grossing in the franchise.
In Mission: Impossible – Fallout a mission has gone wrong so we will see Ethan Hunt and his team with their allies racing against time. An organization is trying to acquire plutonium cores and Ethan and his team are supposed to stop them but they fail and now with the help of a CIA agent who has joined them, they are supposed to find the lost plutonium cores before getting too late! Mission: Impossible – Fallout is an unrelentingly consistent action movie.