15+ Best Free and Premium Puzzle Fonts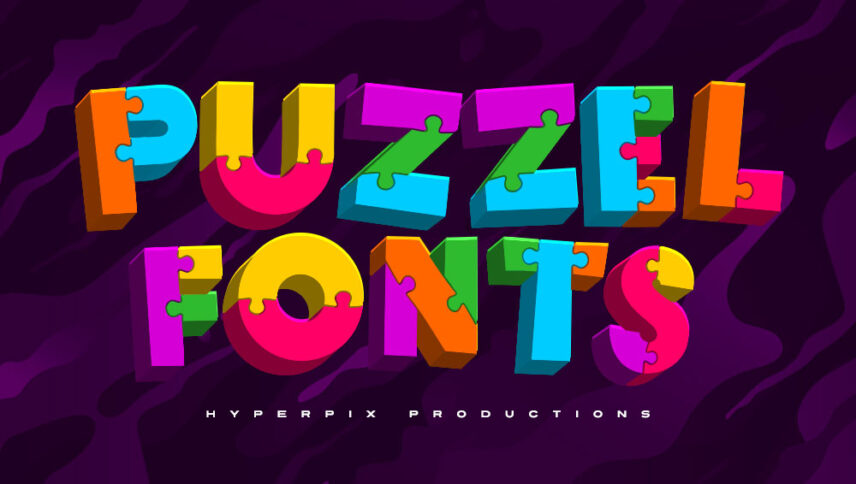 Never mind the playfulness missing from your texts anymore. The sophisticated design of puzzle fonts is more than enough to make that monotonous look go away and produce a challenging artwork instead. Mind-blowingly innovative as they are, you can rely on their distinctive geometric style to get you where you want. Even though some might be less straightforward about it.
But that's the whole point, right? To push your mind to see beyond mere appearance and perceive the interesting mystery behind it. It's like connecting the dots to see the full picture. This sort of meticulous multi-sectional structure conjuring a curious feel is nowhere else to be found. Gaming graphics, mathematics charts, modern logotypes, or else are the best places to turn the puzzle mood on!
Best Puzzle Fonts
We've pieced together the best free and premium puzzle fonts to offer you the ultimate selection once and for all. How awesome is that?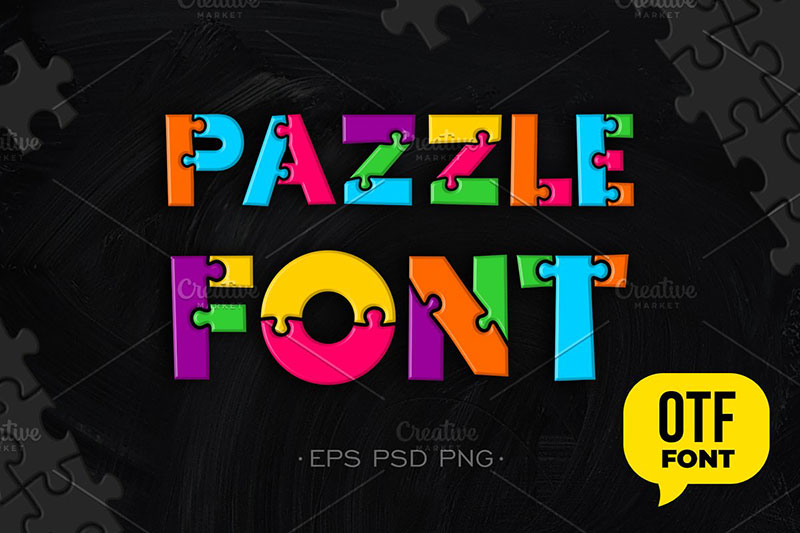 Puzzle font otf. is different from all the puzzles you saw. Puzzles are usually cubic, but for this font, the letters are designed according to the strokes. Use this font to design games for ages +3, learn the alphabet, kindergarten logo, fancy and creative notebooks.
Price: Premium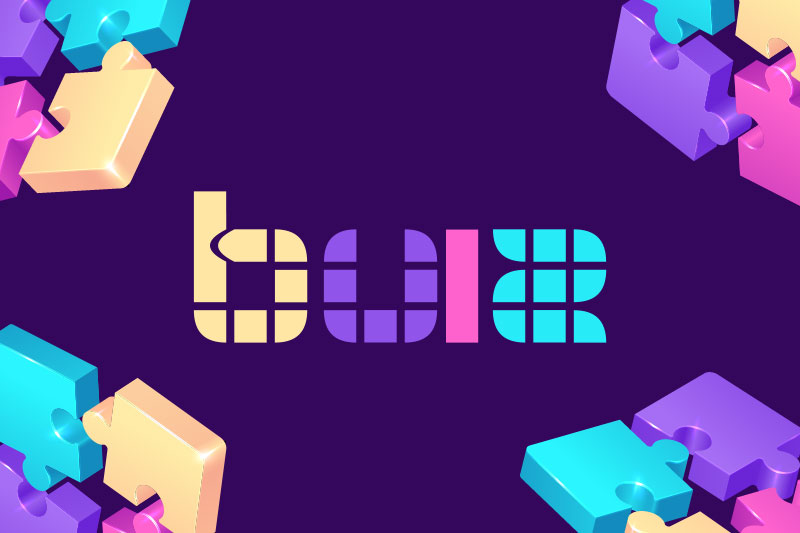 BUIS font designed by CROLrene. The font has 216 characters and also supports Latin letters. Square, rectangle and rounded edges square letters. A distinctive feature of this font is that it does not use several squares for the horizontal bar of the characters and consists of a rectangle whose height is three times the length of the square. This puzzle font is for designing video games like puzzlement and amusement ones.
Price: Free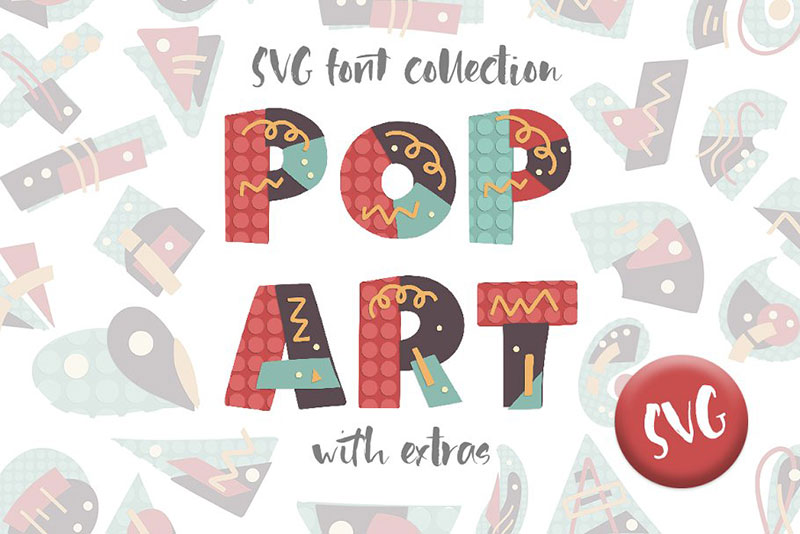 The lovely POP ART. SVG font collection. is a mixture of different pieces and you can create a new word by putting together the colorful and various pieces. In fact, this font leaves your hand open to create designs on T-shirts, make scrapbooks, foods, or toys packaging.
Price: Premium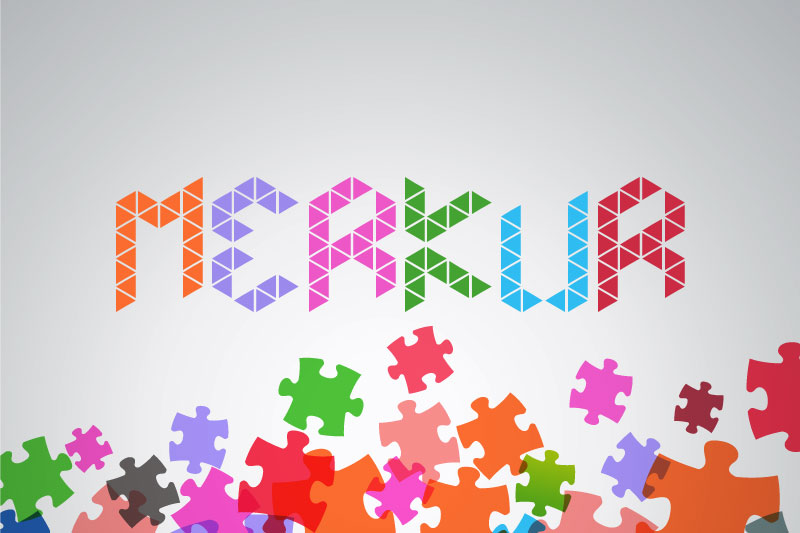 Merkur font produced by Malwin Béla Hürkey. Pieces of the triangle are arranged in a special order, such as a puzzle, and form the letters of the alphabet. This puzzle font is for science fiction movies, games, and puzzle toys.
Price: Free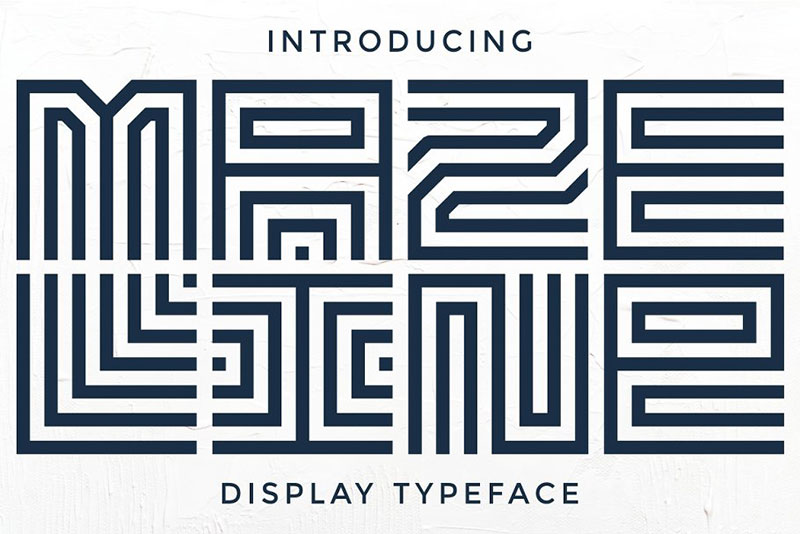 The maze is a complex game that not everyone can easily solve, especially if there are different and complex ways. But the designer of Maze Line Typeface font has created it with a different geometric view. If you like to design enigmatic and adventurous posters, attractive and cool music covers, be sure to put this on your download list.
Price: Premium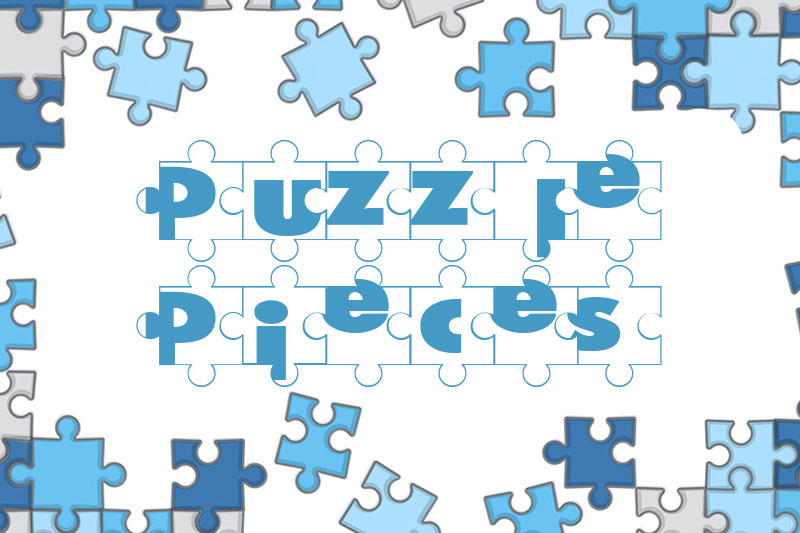 The fantasy and bold style of the Puzzle Pieces letters in the puzzle pieces show a childish feeling. This font is produced by Font Environment and with two types of regular and outline, you can design various packaging.
Price: Free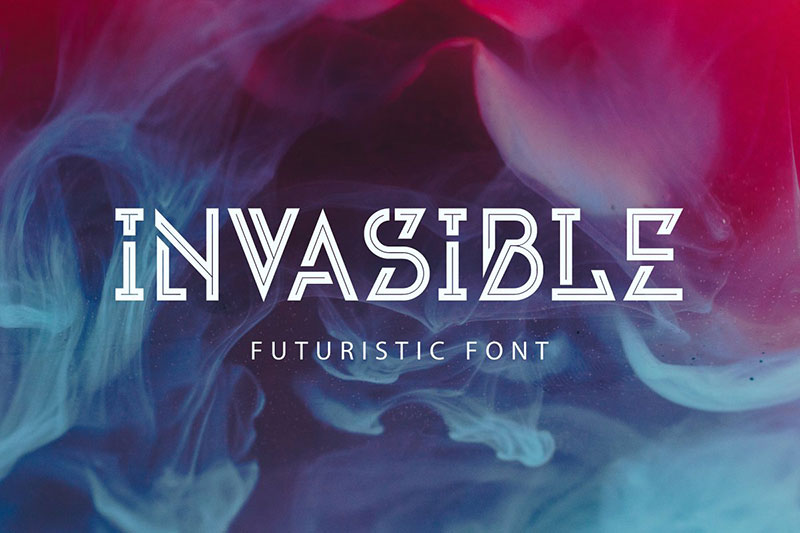 Invasible font is a futuristic style designed with monoline lines and super-tech parts. At least each font consists of two pieces. You can use mechanical brands, robots, futuristic movie posters, video games like connecting parts such as pipes.
Price: Premium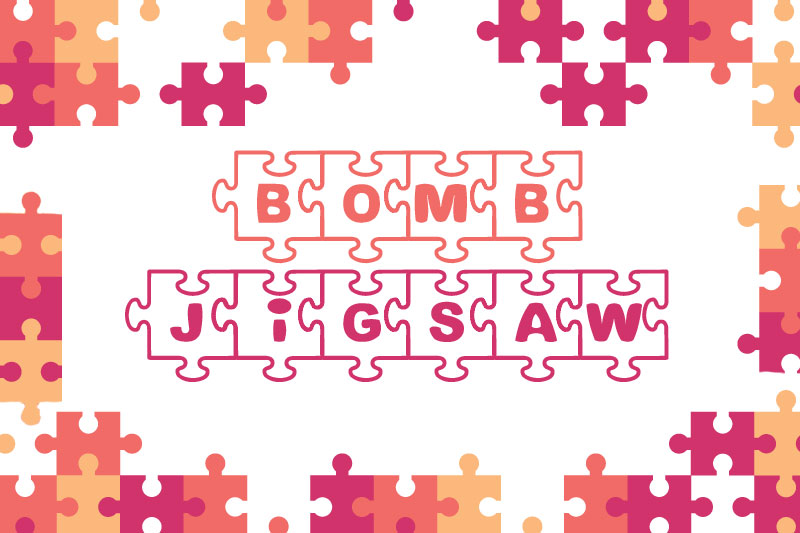 Fonts Bomb JiGSAW is a font that has fancy and cheerful letters that you can put together many words like a puzzle and each piece of the letters will match the previous piece. For many puzzle ads and packaging, download this puzzle font for children's play environments.
Price: Free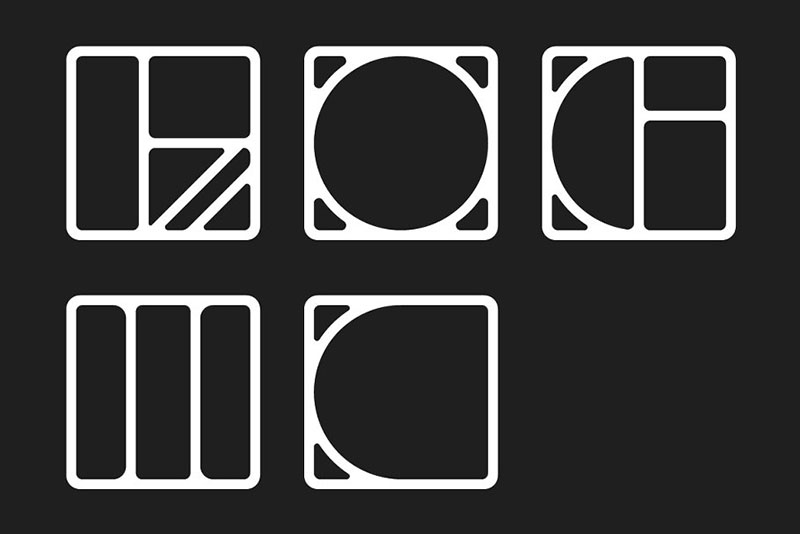 The world of design and font designers amazes fans every day. AlmanacDesign by presenting LOGIC – A Puzzle Display Face font, it prove that any form can be used to illustrate letters. You can use this puzzle font for video games tic-tac-toe, game parks, kindergarten, and children's clothing design.
Price: Premium
RUBIKS CUBE font has a pixel style and can be easily embedded inside square blocks, and these blocks are beneficial for many designs of online and offline game brands, animations, toys such as Rubik and jigsaw.
Price: Free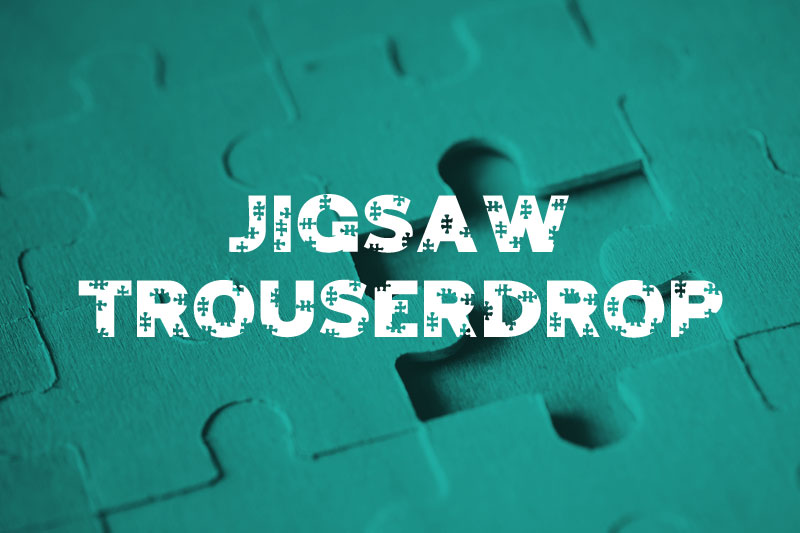 Jigsaw Trouserdrop font created by Raymond Larabie. Each letter is like a puzzle that needs to be completed. To design a happy poster for children, we offer puzzle animations and Lego games that have full of energy and a good feeling for children.
Price: Free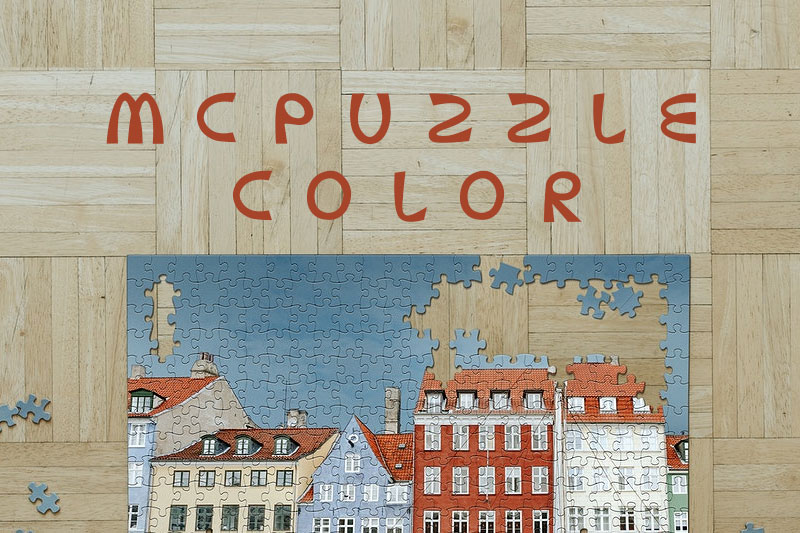 The smooth, rounded letters of McPuzzle Color font inside the colorful puzzle pieces are designed by Jaime Rangel Castro, and the good thing is that if each letter is placed next to another letter a word is generated that is like jigsaw puzzle pieces. This font can be applied to design posters, birthday themes, and teach the children's alphabet.
Price: Free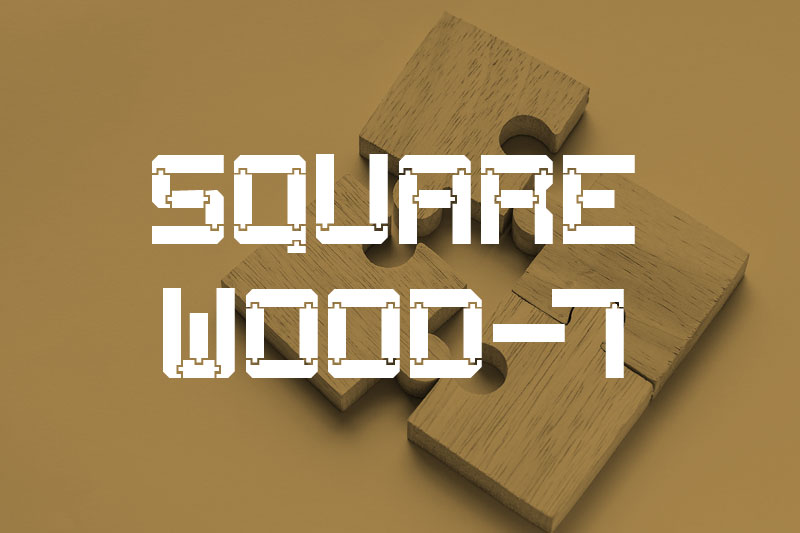 As you know, in puzzle games, each piece has four sides that need to be completed by the other four pieces, but two or three are enough for the corners. Square Wood-7 font is the same and needs puzzle pieces to be connected. You can use this puzzle font for many animations, playground logos, and video games.
Price: Free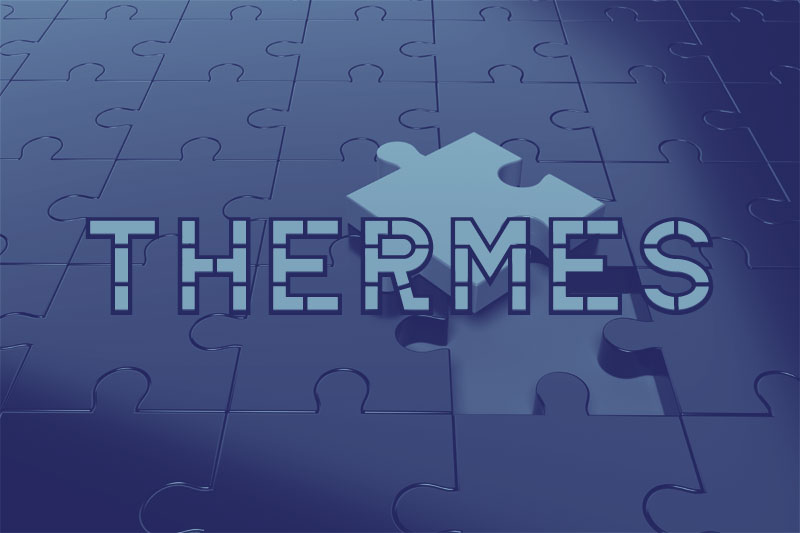 The executive blocks are arranged side by side to form classical puzzle letters. AC Thermes Font Family font is suitable for many architectural brands, adventure video games such as castle conquest, and jigsaw.
Price: Free
Conclusion
We hope that by seeing the fantasy designs, the child-inside-you immersed and download many of these puzzle fonts so that many children go to the toy shopping center with their parents and get the products that you have designed.