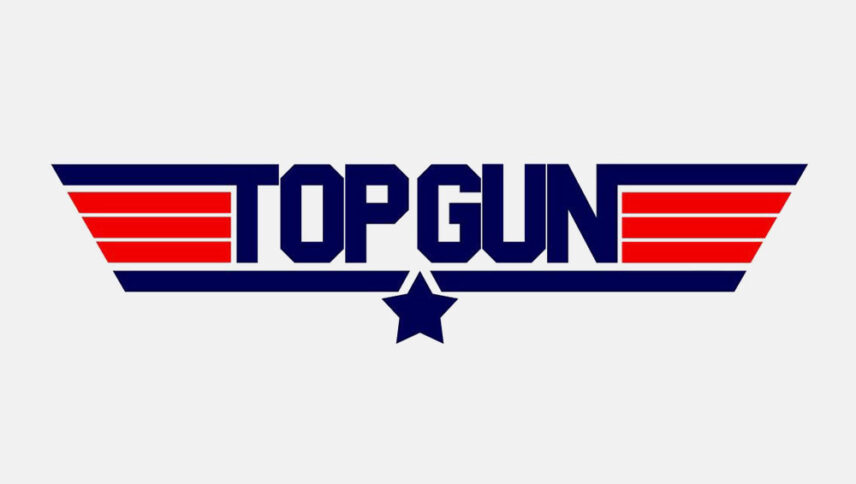 What Font Was Used in Top Gun Logo and Posters?
"Top Gun" is the font used in the movie Top Gun. This font is designed by Alphabet & Type. You can use the font in your personal projects. Simply download it from the link below.
---
About Top Gun Movie
Top Gun is an action drama movie directed by Tony Scott. Don Simpson and Jerry Bruckheimer are the producers of this film, in association with Paramount Pictures. The screenplay for this film was written by Jim Cash and Jack Epps Jr. Top Gun stars Tom Cruise, Kelly McGillis, Val Kilmer, Anthony Edwards, and Tom Skerritt.
The film was released on May 16, 1986, and it received mixed reviews. Action sequences, performances, and effects were praised by the many critics and the number of theatres showing this movie increased after four weeks. The production budget for this film was only $15 million and it grossed $356 million worldwide despite the critical reaction. Top Gun gained popularity over the years and it was released in 2013 in IMAX.
The film also could win an Academy Award. This film was called to be an aesthetic piece by the United States Library of Congress and a sequel is arranged to be released in 2020. This film holds an approval rating of 55% with an average rating of 5.85/10 on the Rotten Tomatoes website. Top Gun is the story of a young naval aviator at the Navy's elite fighter weapons school who is competing to be the best in the class and he learns some lessons from a civilian instructor that are not taught in the class.