45+ Best Free and Premium Samurai Fonts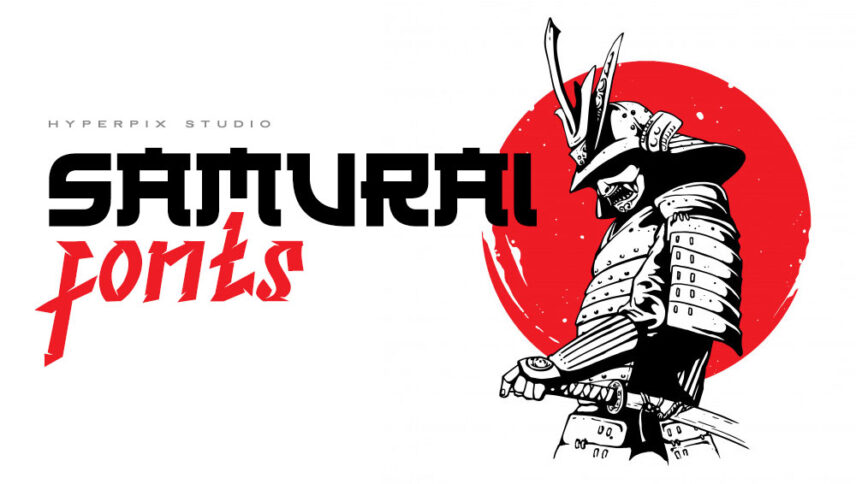 Borrowing the honor and courage of samurais, this bundle of samurai fonts holds a notable roughness to itself that makes a statement at first sight in a captivating manner. Therefore, it can be your best bet for conveying an explicitly harsh and serious mood that's not to be messed with.
The cold heavy atmosphere surrounding their characters lends itself well to martial arts-related designs, anime, and other stuff like banners, gaming, and so on, carrying with it hints of culture and history to enrich your design even further. Customize your text using any of these awe-inspiring fonts and let their toughness shine through your typography to take everyone's breath away.
Best Samurai Fonts
The good news is our collection of samurai fonts is now at your disposal for both free and premium users. If you wish to highlight the Japanese touch more remarkably, these Japanese fonts can be wonderfully helpful on the matter.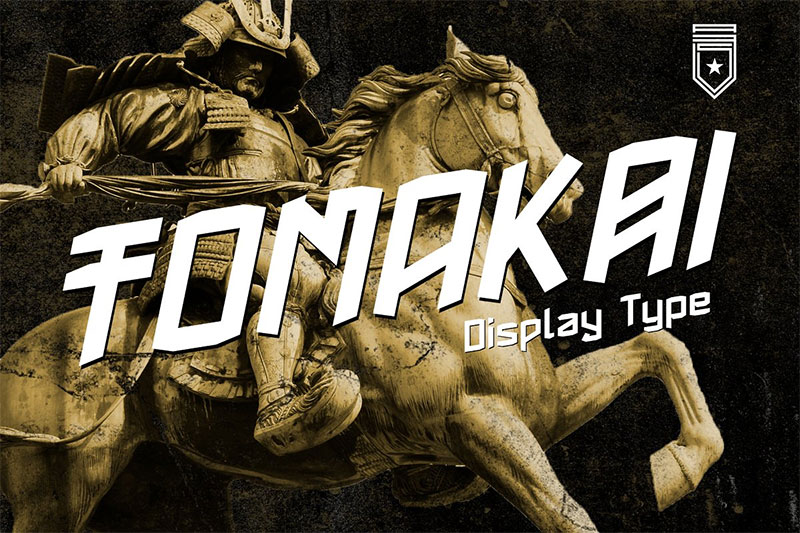 Tomakai font has a retro style and can be used for many martial arts, swords games such as BOTOJUTSU or samurai movies, as well as Japanese characters.
Price: Premium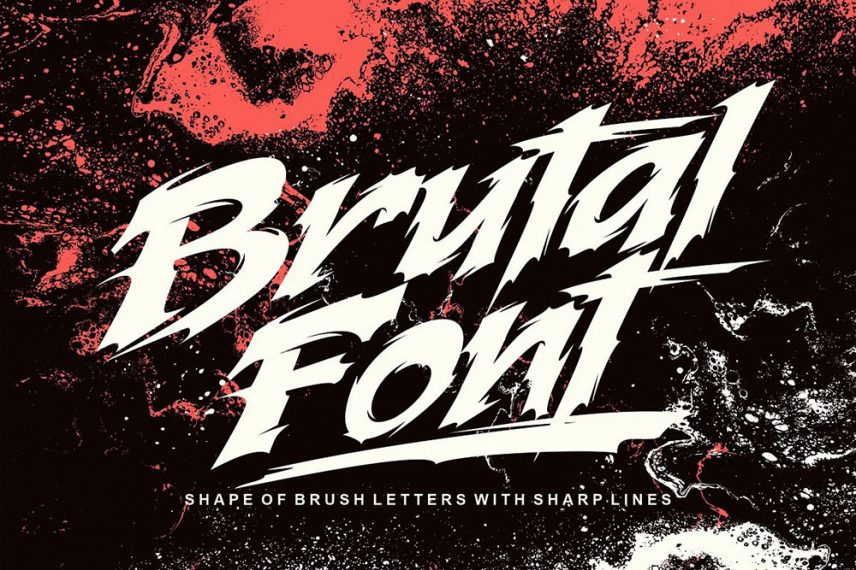 Brutal font, as its name implies, is very harsh and angry. I recommend this font for designing martial arts such as Judo, Kung Fu, Karate, and movies about a samurai character.
Price: Premium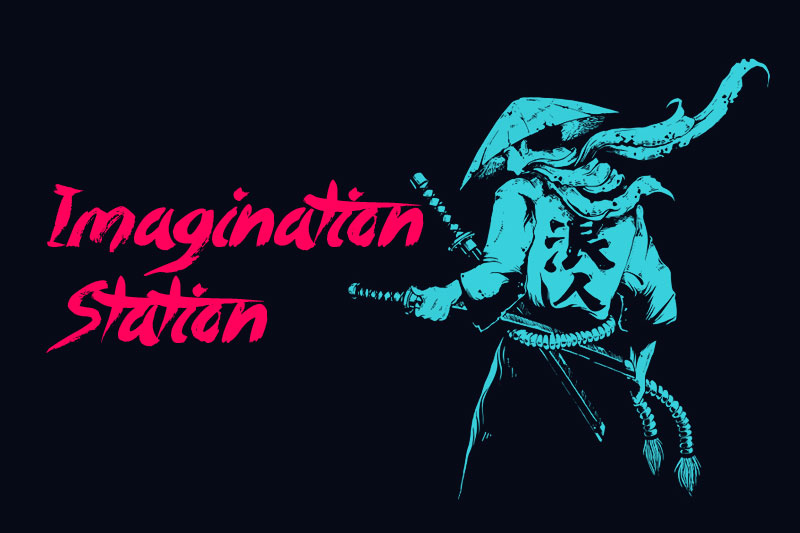 Imagination Station font conveys anger and accuracy. It is enough to write a word with these letters for the logo or sports poster, a Japanese movie, to see the power and accuracy in it.
Price: Free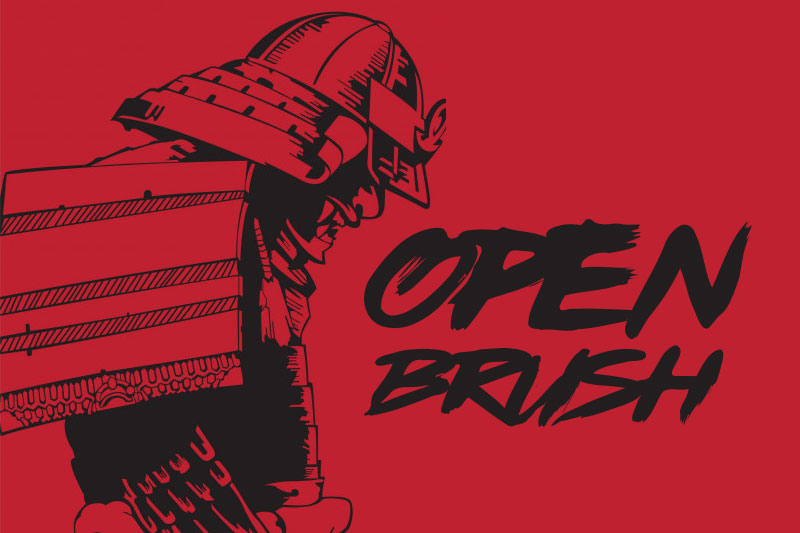 Street paintings with OpenBrush font are very beautiful and besides, you can be suitable for sports such as taekwondo and judo in designing T-shirts, fashion, and also athletes' clothes.
Price: Free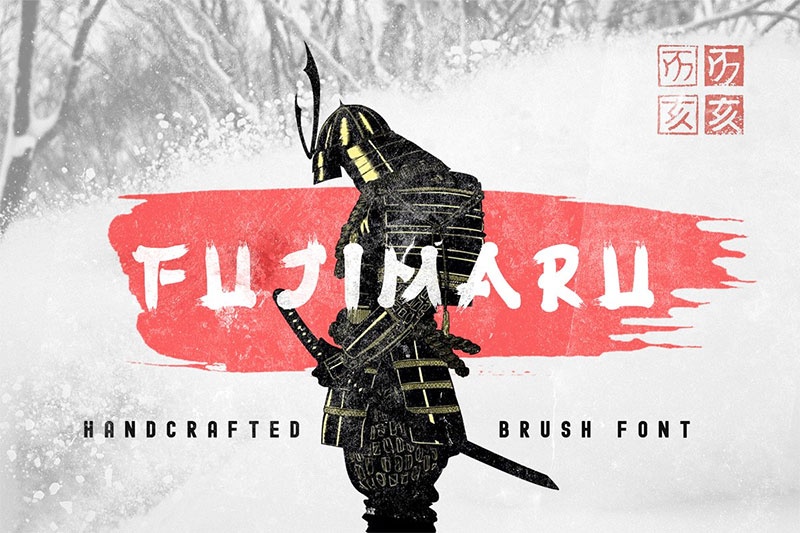 Fujimaru – Ninja's Brush font has a vantage point and the letters are seen in a different way, such as spray paint. You can use it for sports class logos such as AIKIDO, BOJUTSU, and LAIDO. Also suitable for animations made in Korea, Japan, or China.
Price: Premium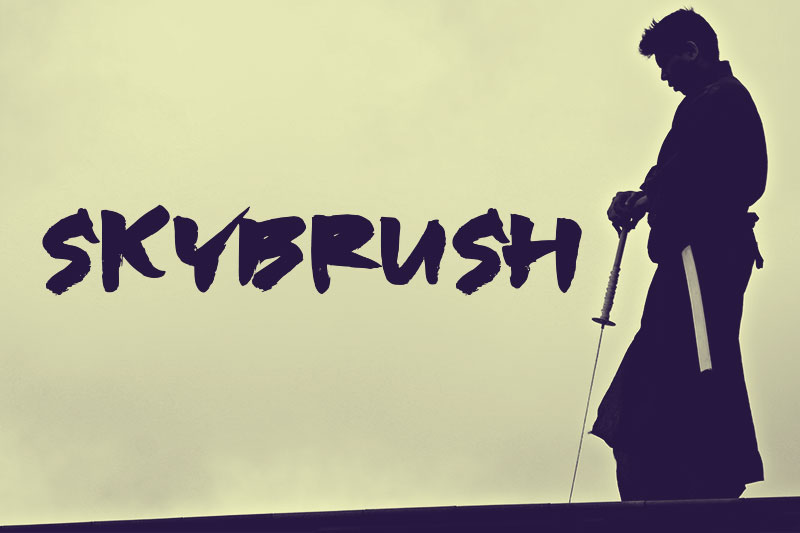 Skybrush font is designed by selawetype. The font has ink style and is very similar to Japanese writing, and is used for posters of Korean films, film reviews, as well as designs on T-shirts or notebooks.
Price: Free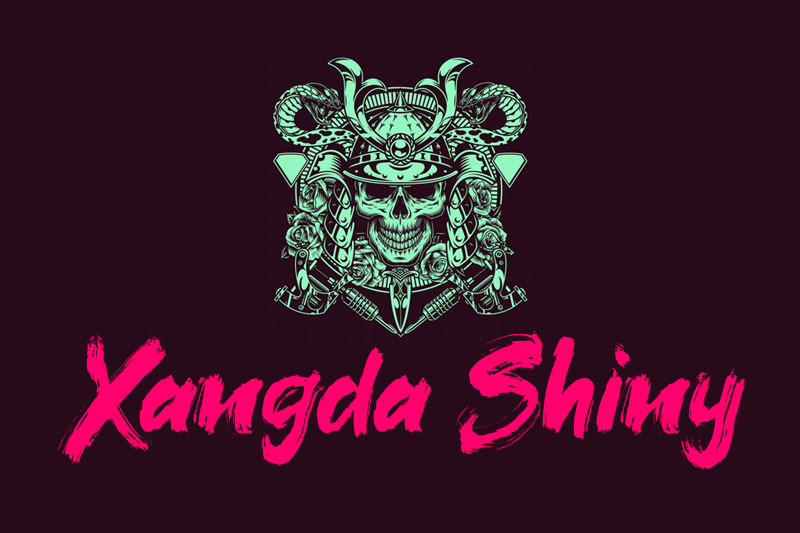 Starinkbrush has used the brush style for Xangda Shiny font, and the small and special difference that is used is the letter 'a', which is uppercase and lowercase are the same. You can use this font for the digital drawing of fighters, animations, and fighting games and swordsmanship.
Price: Free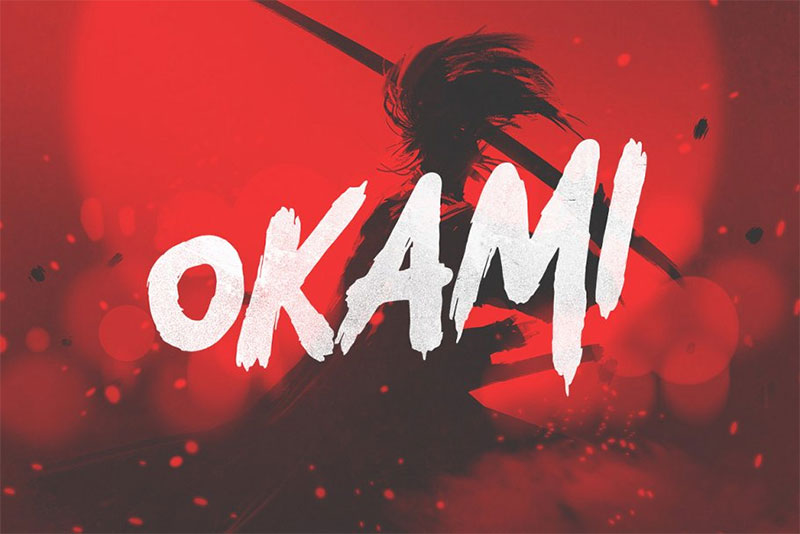 Okami – Brush font has graffiti style and is used for street themes and paintings of various sports styles along with other elements such as warrior or legendary heroes.
Price: Premium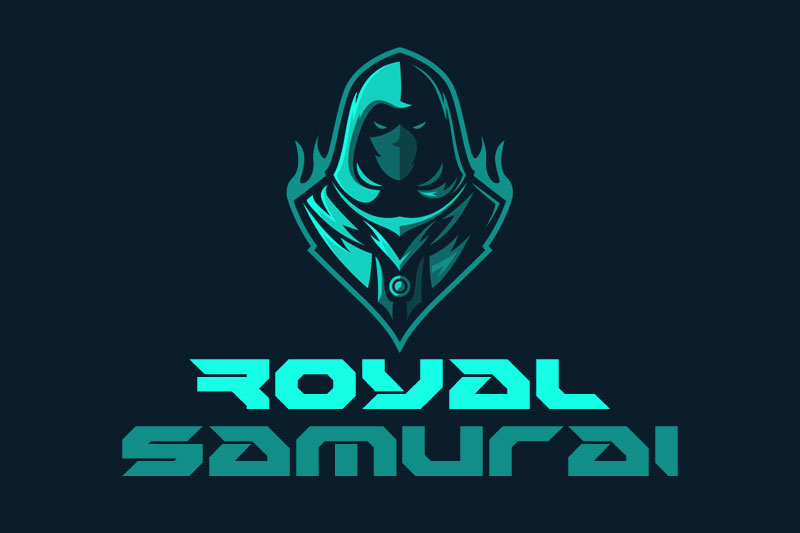 Royal Samurai font has royalsamurai, royalsamuraihalf, royalsamuraichrome, royalsamurai3dital, royalsamuraicond, royalsamuraiexpandital, and 19 other styles. With this variety, you can design a large volume of designs. These designs can be in fashion, luxury brands or samurai, boxing, and wrestling.
Price: Free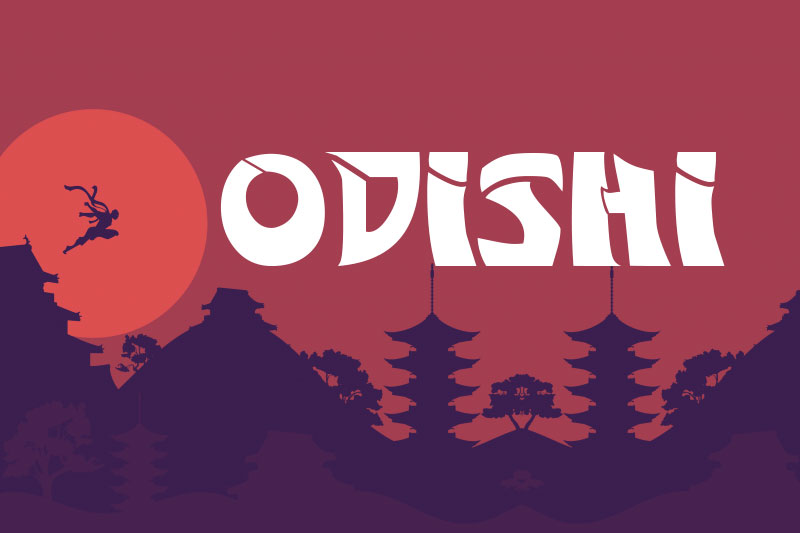 Odishi font has a geometric style and there is a chat in each letter that makes the difference in the spirit. You can use it in the design of T-shirts, packaging and children's games, birthday themes, as well as fantasy animations.
Price: Free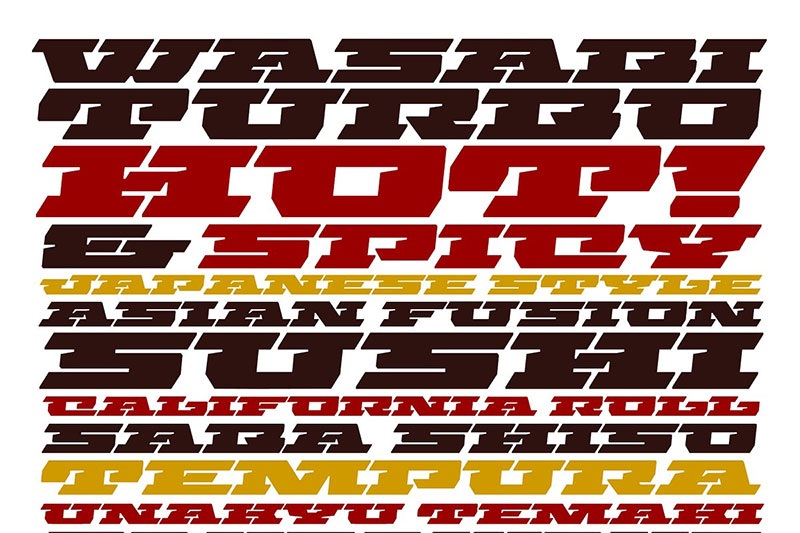 VLNL Wasabi Turbo font has a serif bold style and was designed by VetteLetters. This font is designed to be very wide, which is suitable for the entry of combat classes that are taught in China.
Price: Premium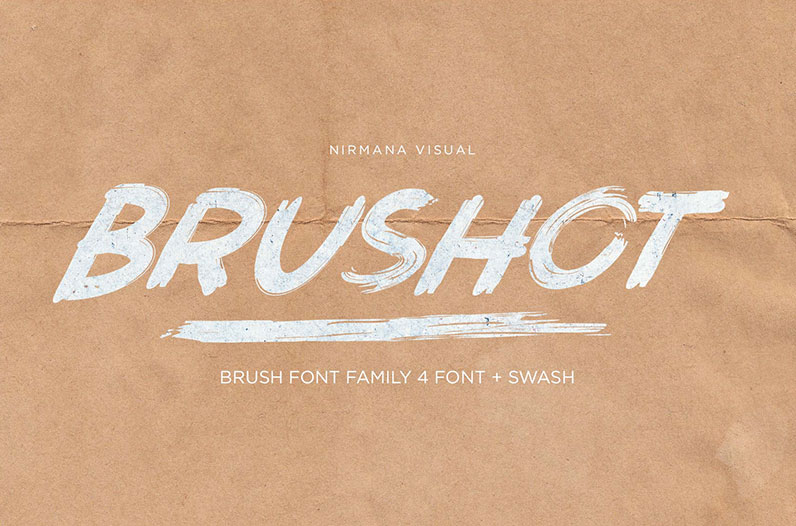 Brushot font has a vintage style and is suitable for many posters, art designs, and martial arts, or Korean movies.
Price: Free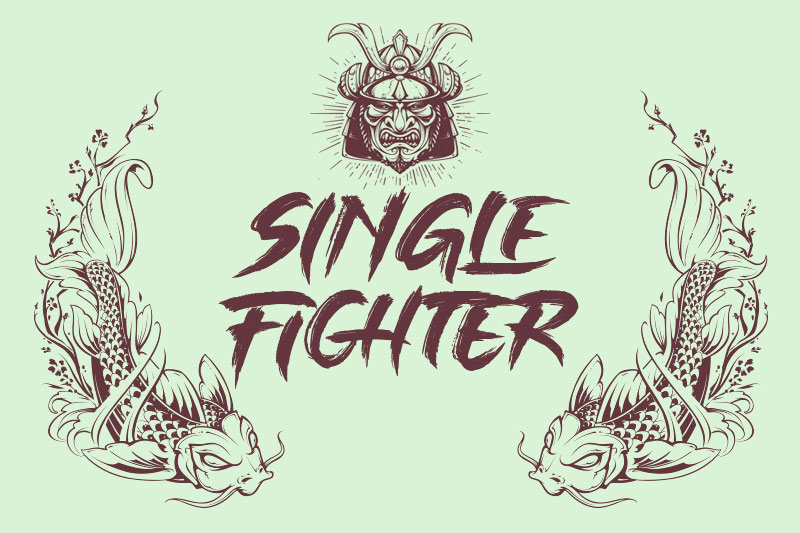 Single Fighter font is all-caps, and for many posters and titles that need attention, such as the entrances to martial arts halls and clubs, Japanese-made video games are used.
Price: Free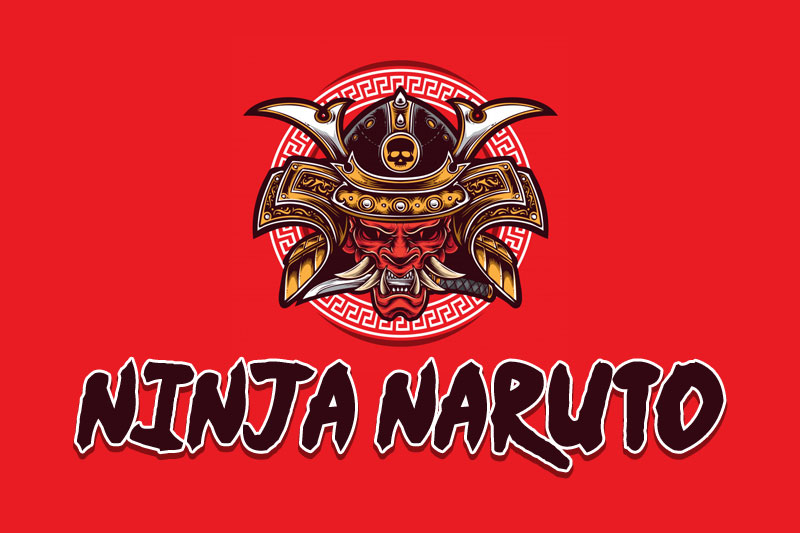 Ninja Naruto font has an ink style and 252 characters. Due to the bold and stony letters, it can be used for straps, sports posters such as boxing, taekwondo, and wrestling.
Price: Free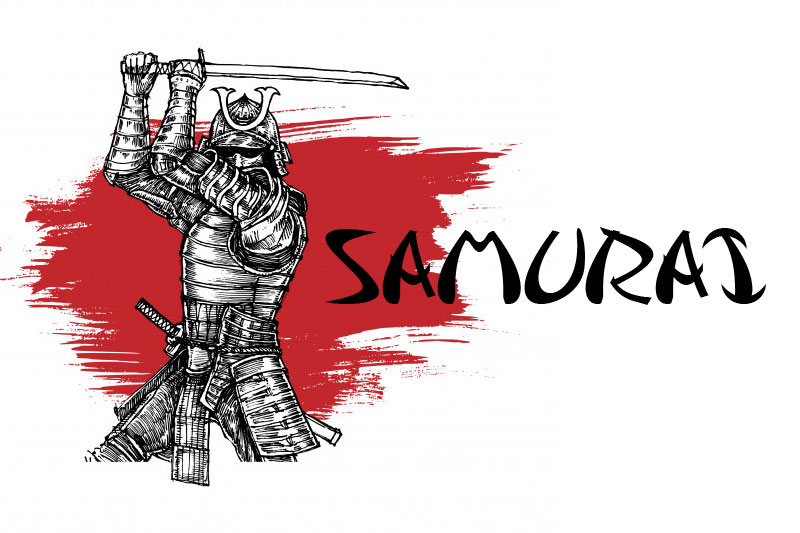 Samurai font has a graffiti style and is drawn in different directions, such as the sword or hand strikes. This font is suitable for branding, fantasy, animation, and game brands that use characters and combat tools.
Price: Free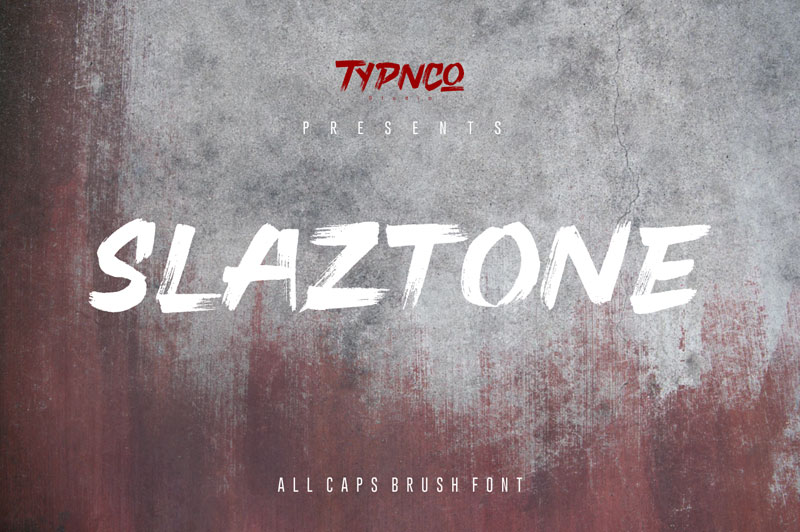 The Slaztone font is inspired by samurai culture and samurai martial arts, the letters are brushed, and you can use it to design flyers for various martial arts classes.
Price: Free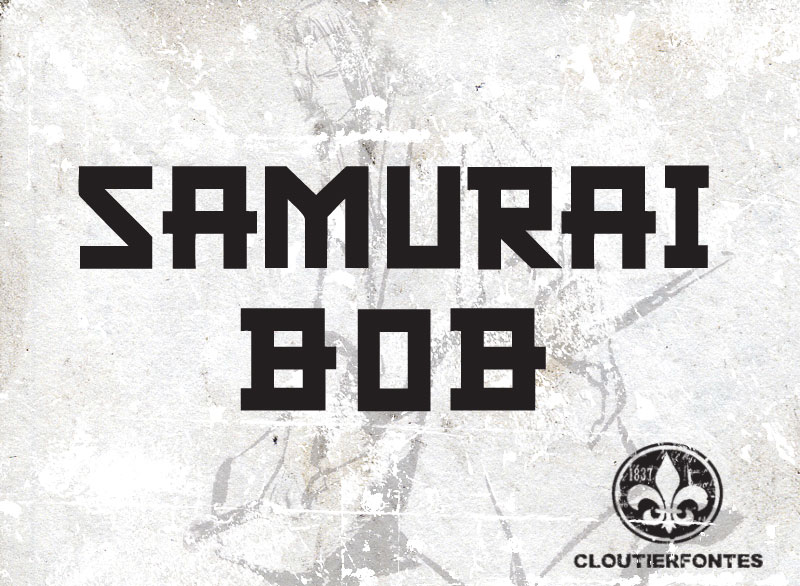 CF Samurai Bob font has a geometric and block style and is used for many puzzles and house building games, movies, and legendary animations made in Japan.
Price: Free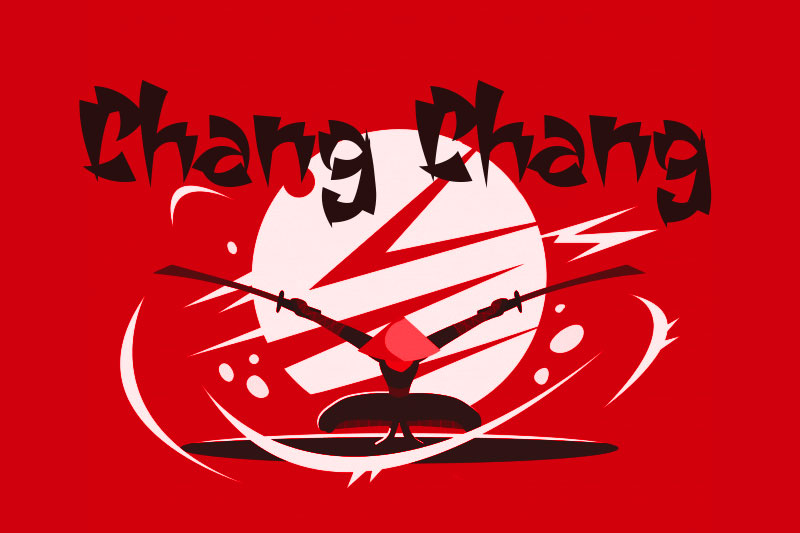 Chang Chang font is like cut pieces of wood with wood chips around them. This font is suitable for carpentry jobs in horror movies and due to its resemblance to the Japanese tradition for sports and movies made in Japan.
Price: Free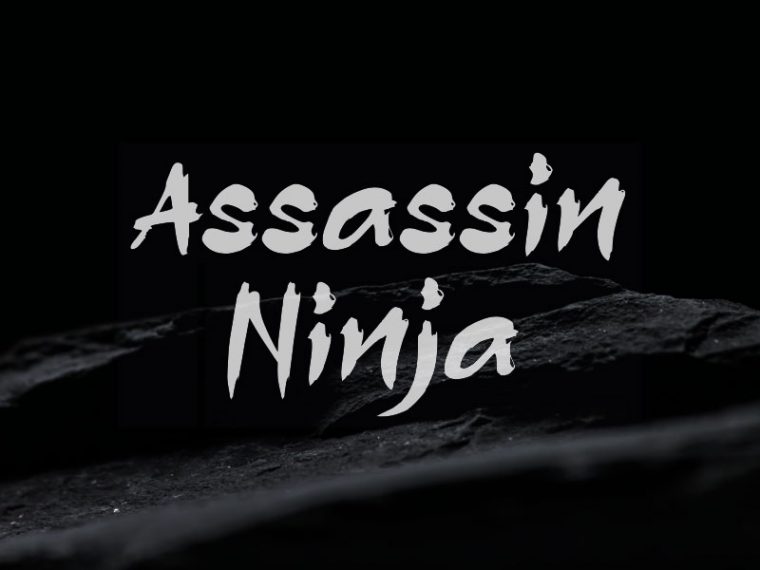 The Asian Ninja font is inspired by the letters of the Japanese alphabet, and some letters, such as the letter J, look like a dagger, and you can use this font to design flyers, posters, and sports club logos.
Price: Free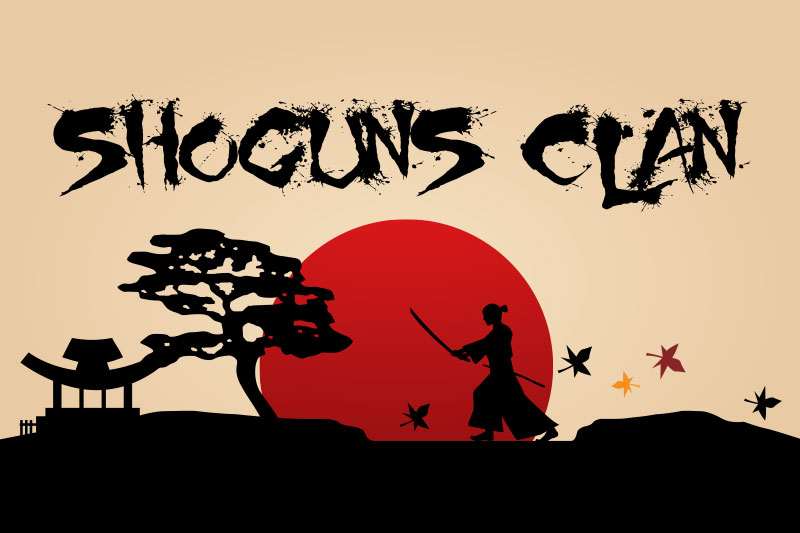 Shoguns Clan font has a spray style and the spray stains are spread around irregularly. This Samurai font is perfect for horror movies, poster games, and fighting genres.
Price: Free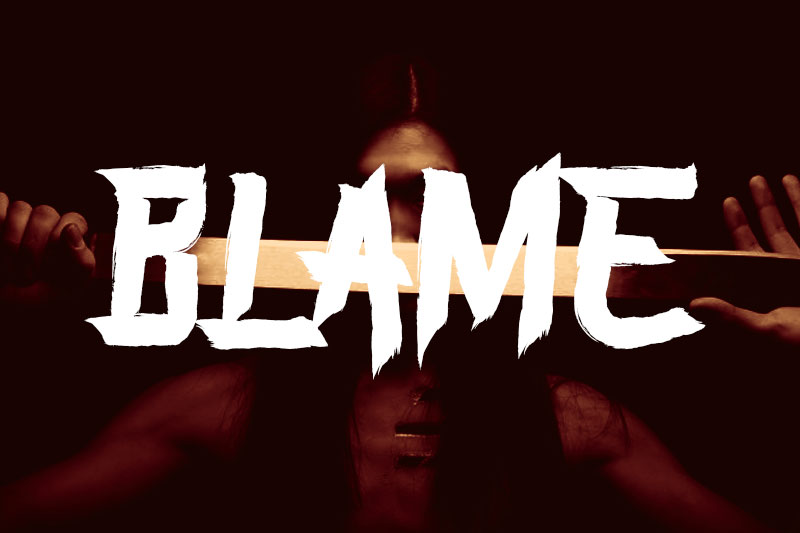 BLAME Designed by knackpackstudio and has 167 glyphs and 172 characters. You can use it in many martial arts movies and fights that are originally inspired by Japan, China, or Korea.
Price: Free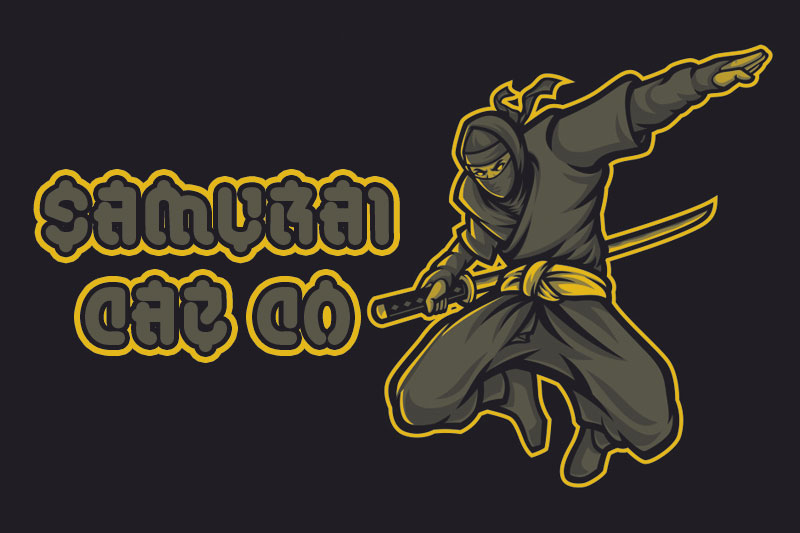 Samurai Cab Co BB font is designed by Blambot and has two styles, regular and bold. Depending on the Japanese style, it can offer you many options, from t-shirt design to personal use and film review.
Price: Free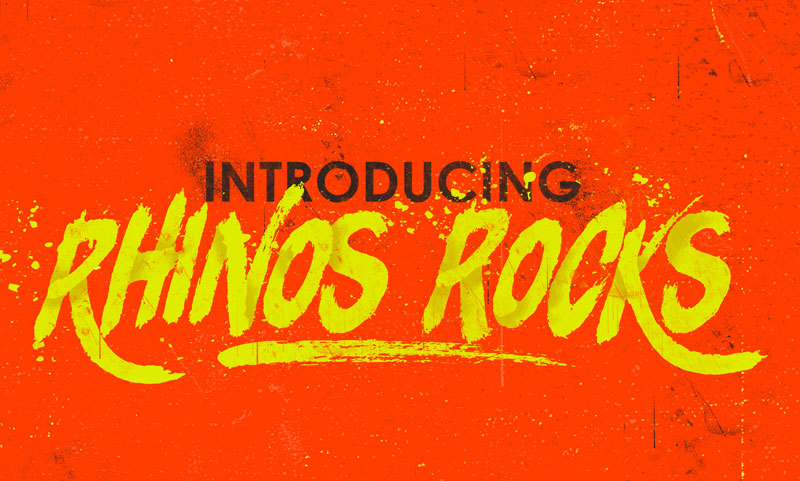 Rhinos rocks font has a vintage and chuck style. Due to its roughness and stains on the letters, the smooth end of the letters can be used for Samurai posters and martial arts competitions such as JU-JITSU, JOJUTSU, RANDORI.
Price: Free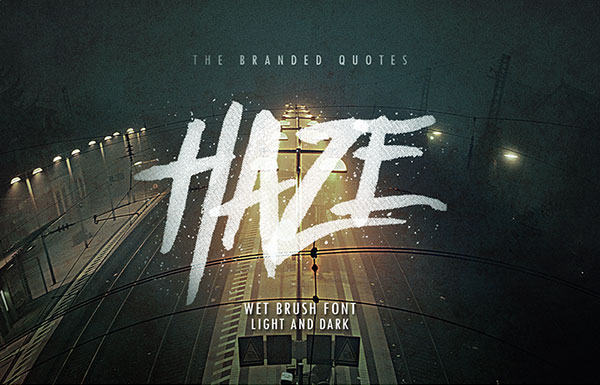 Haze font has a vintage style and engaging look, which is proper for any poster, whether it is crowded or a little used, depending on the type of normal and transparent, Also suitable for design on rough surfaces such as fabric, wood.
Price: Free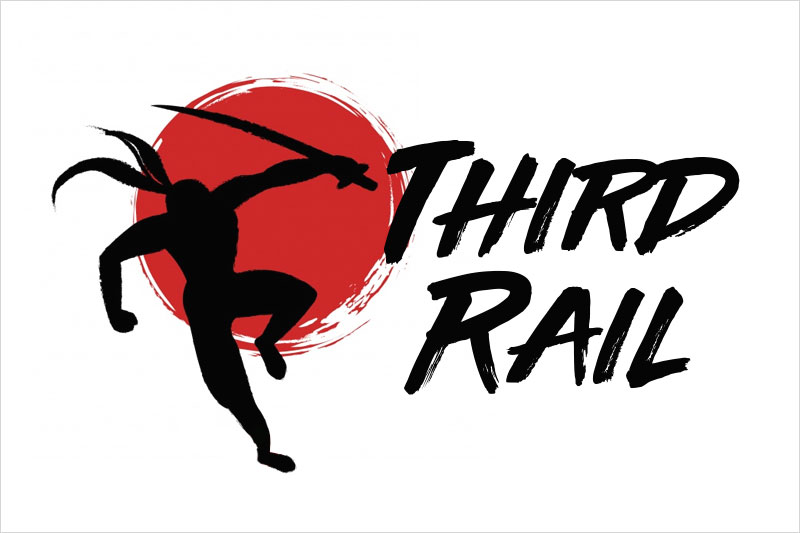 Letters of Third Rail font are like lines drawn with Korean brushes, at first they are thin and gradually thin and fade. For many poster animations, martial arts, fighting movies is appropriate.
Price: Free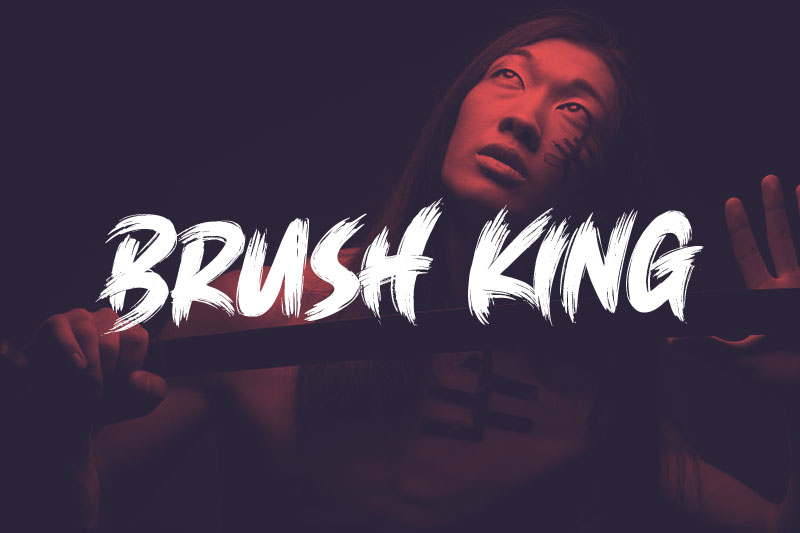 Brush King Samurai font is designed by Subectype & Orenari. The letters are designed with a rough brush and can convey anger and resilience to audiences in a variety of designs, such as poster design, classroom advertising, and martial arts competitions such as Baguazhang, Shuai Jiao.
Price: Free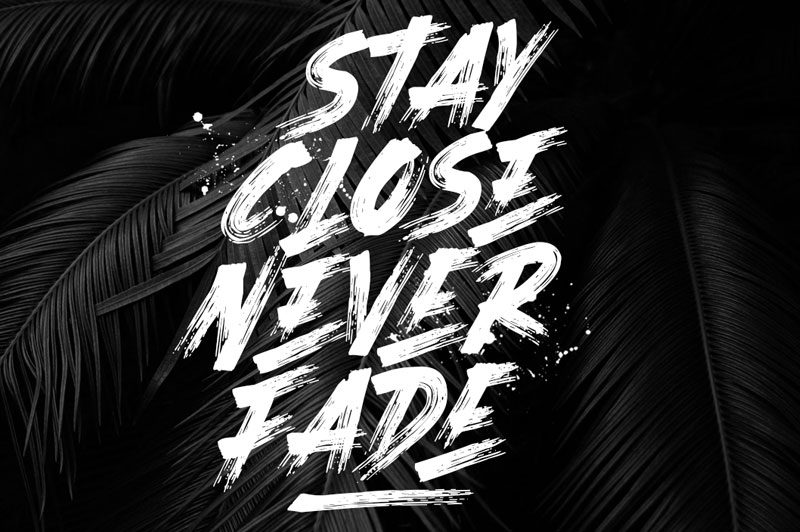 Ocean Rush font is designed by The Branded Quotes. The interesting thing about this font style is that it looks like it hits the air and fades away. These strokes are present in many sports, such as judo, karate, and kung fu, and this is why you can use them for sports brands, martial arts, and samurai flyers.
Price: Free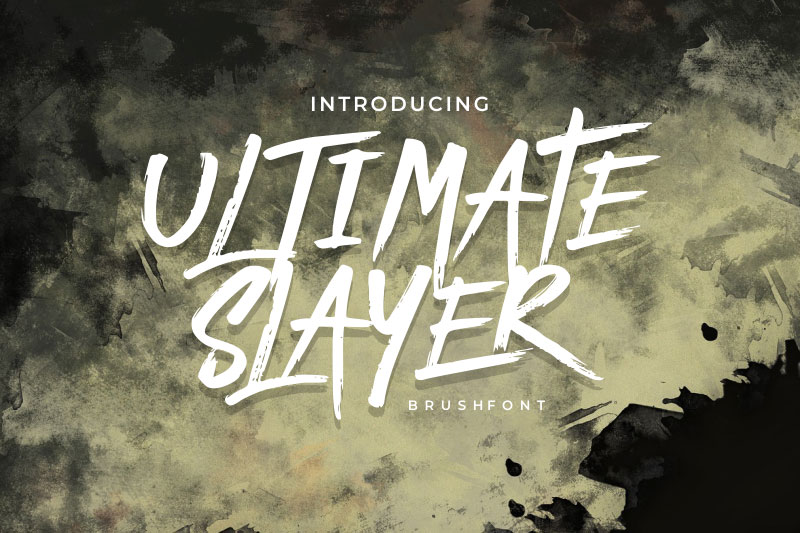 Ultimate Slayer font is designed by PutraCetol Studio. For those who are very interested in the correctness of posters and backgrounds for desktops and mobile phones, this font with fine letters is a good option. Besides, they can use in combat and horror movies.
Price: Free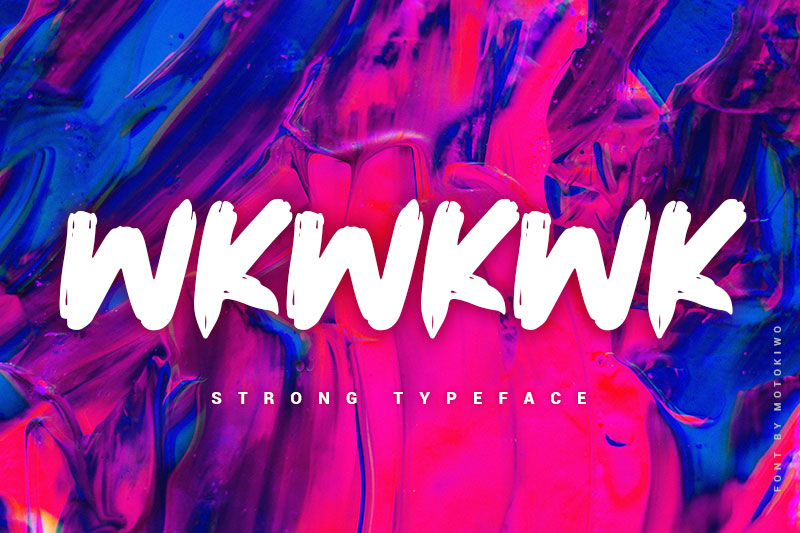 Chubby style of Wkwkwk font is awesome. Due to its boldness, use it for posters of superhero movies such as Hulk, which use arm strength, or brands and sports competitions such as boxing, wrestling, and Puroresu.
Price: Free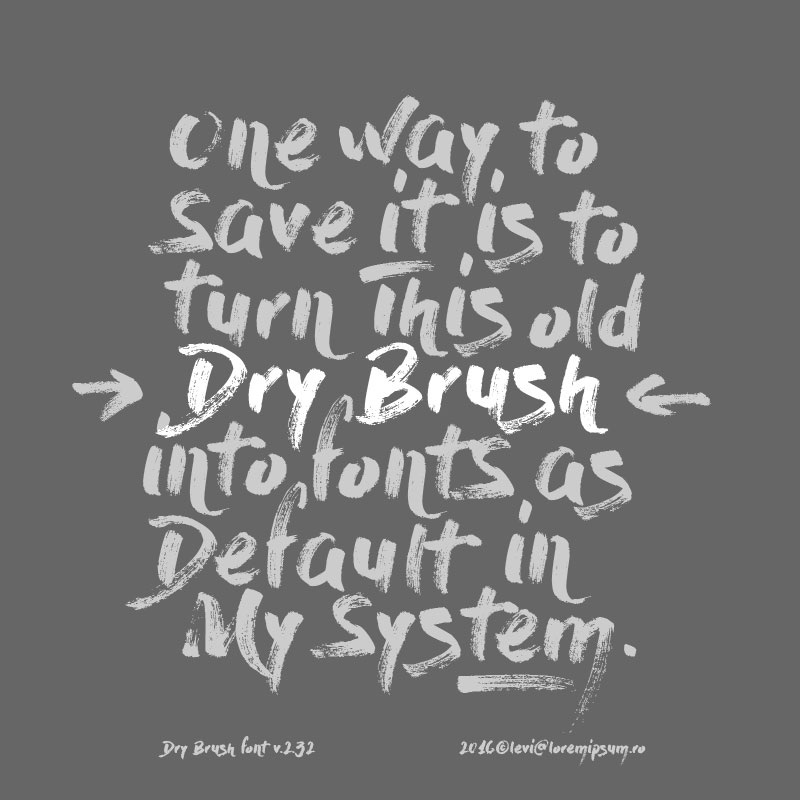 Dry Brush font has Vintage and chuck styles. It is suitable for many people interested in designing Samurai posters, banners, and Japanese sports logos such as GOSHIN, JUJITSU, or BOTOJUTSU, which uses hand and sword strikes.
Price: Free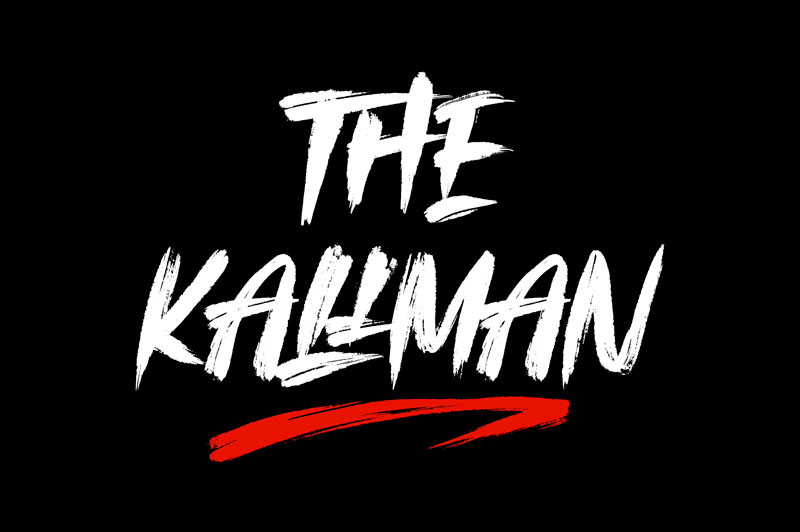 The Kallman font has a scary and vintage style and is suitable for many scary movies and, of course, Korean, Chinese, and Japanese products that use martial arts.
Price: Free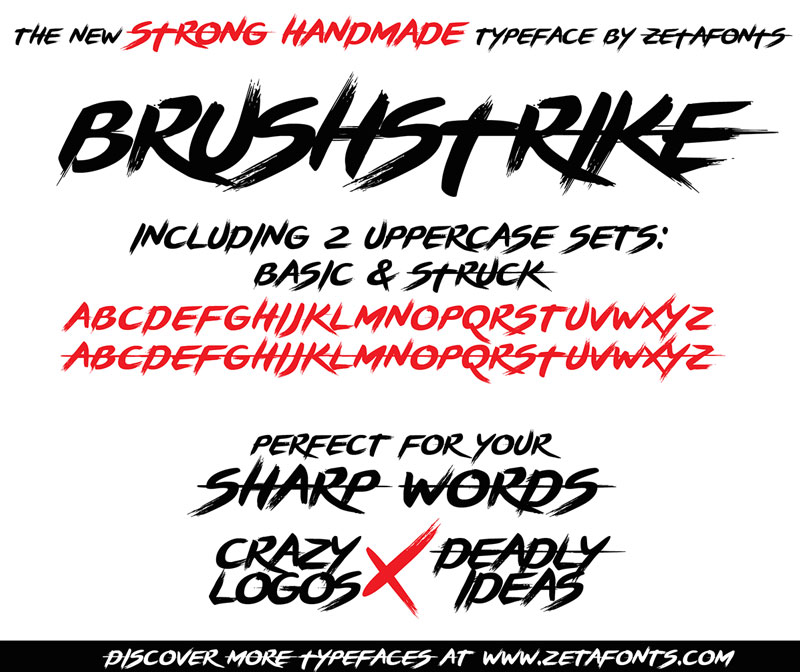 Brushstrike font has vintage and paint style. This Samurai font has two types, regular and light, with a horizontal line passing through the middle of the letters. You can use the second type for games with swords and the first type for martial arts such as taekwondo, judo, bojutsu.
Price: Free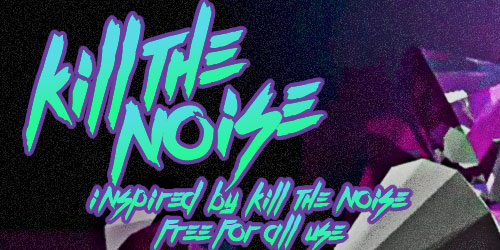 Kill The Noise font was designed by Chequered Ink and inspired by musician "Kill the Noise". The sharp edges of this font are like broken glass, and in the death metal genre, it can be considered a suitable design for posters.
Price: Free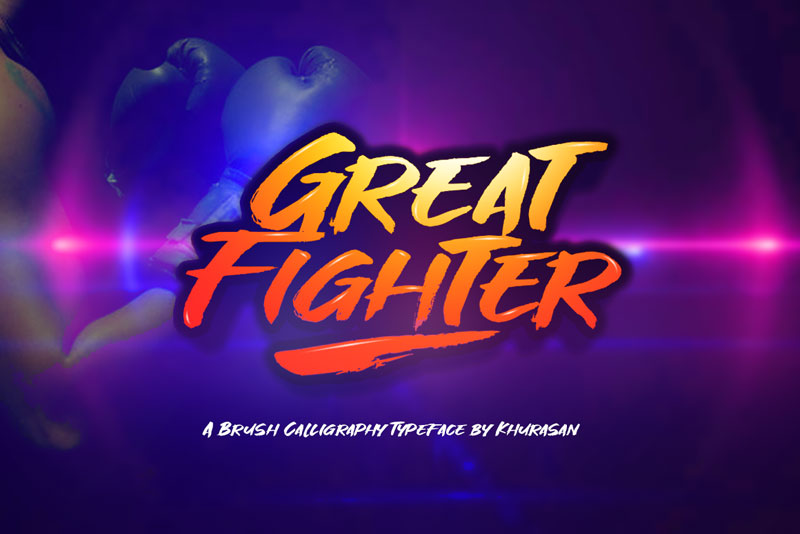 Without Great Fighter font, many designs that want to show a sense of struggle and war are meaningless. So for sports brands, the samurai is better to use this font designed by Khurasan.
Price: Free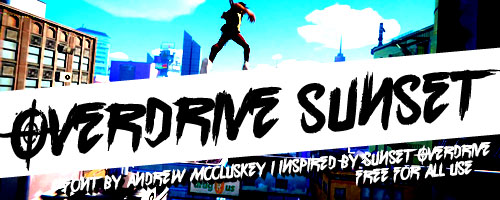 Overdrive Sunset font is the style of oil color and there are numbers and symbols in this font that you can combine to design many street text, martial arts posters.
Price: Free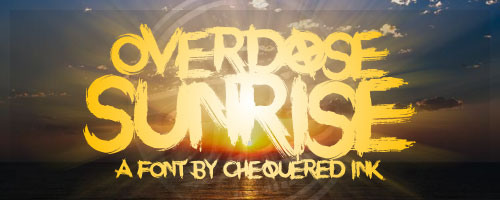 The designer of Overdose Sunrise font has used curved lines to design the letters, and in the letter 'O', a diagonal line is sometimes designed, which is sometimes confused with 'Q' and 0, and which increases the prominence of the font. Use this font for design and art projects, sports brands, and samurai clubs.
Price: Free
Funny Samurai sound like funny fonts. With this font, you can write many Japanese texts in English, such as translating movies or use them in Samurai games, posters, and sports class logos.
Price: Free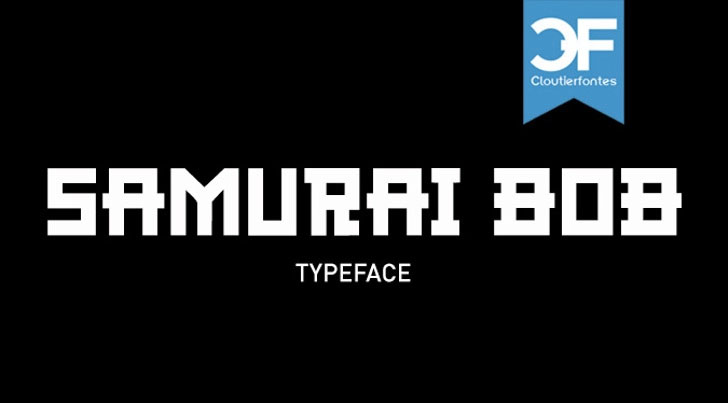 CF Samurai Bob font has a geometric style. This font is suitable for many animated posters and game titles for children of all ages who are interested in martial arts styles.
Price: Free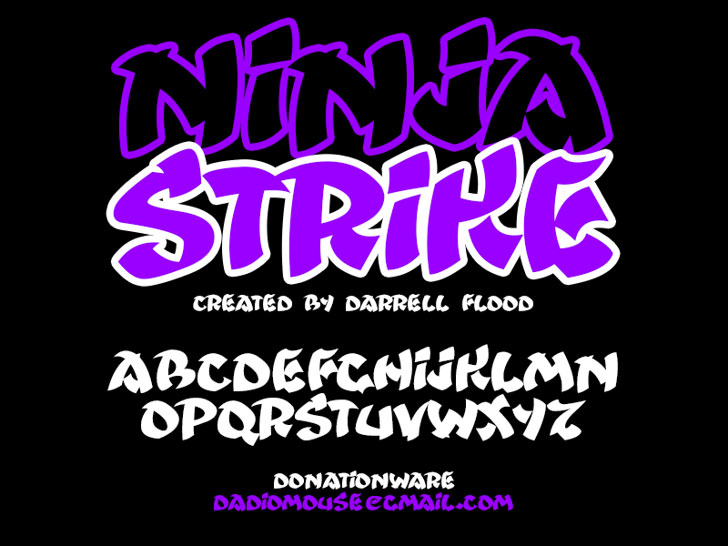 Ninjastrike font is designed by Darrell Flood. The letters use ink lines for design and are designed in a fantasy way. This font is suitable for posters of animations, fantasy games, and children's science fiction.
Price: Free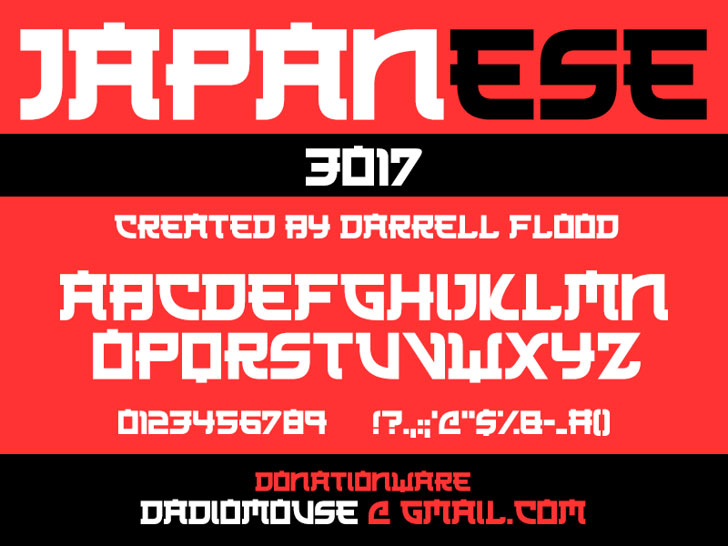 As the name suggests, the Japanese 3017 font can be used for designs of Japanese brands, such as sports, fashion, or martial arts competitions.
Price: Free

Kato font has a Japanese and grotesque style. Given that each letter is similar to Japanese fonts, it is suitable for posters of movies, competitions, and car brands made in Japan.
Price: Free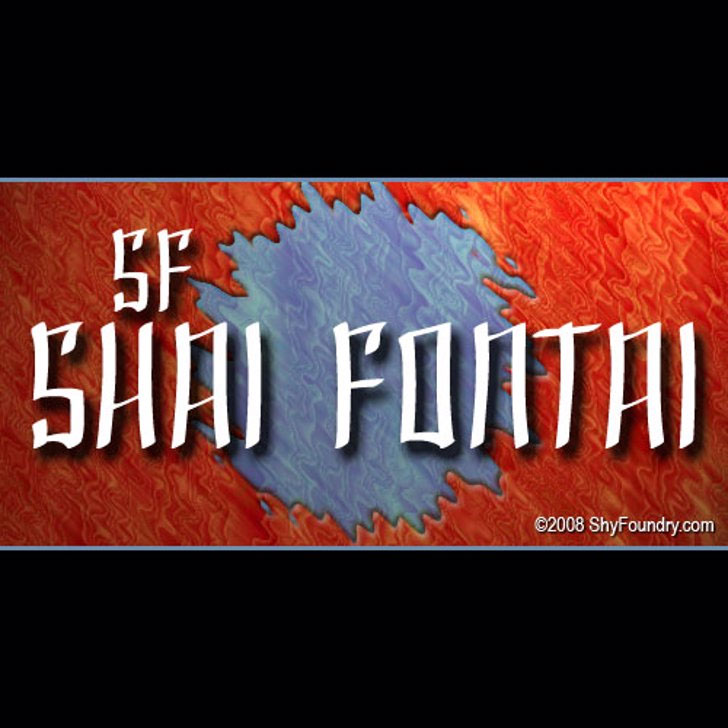 SF Shai Fontai font designed by ShyFoundry. This font forbids authority and greed, which is suitable for imperial and mythical films and posters of sports that work with wood, such as Wushu.
Price: Free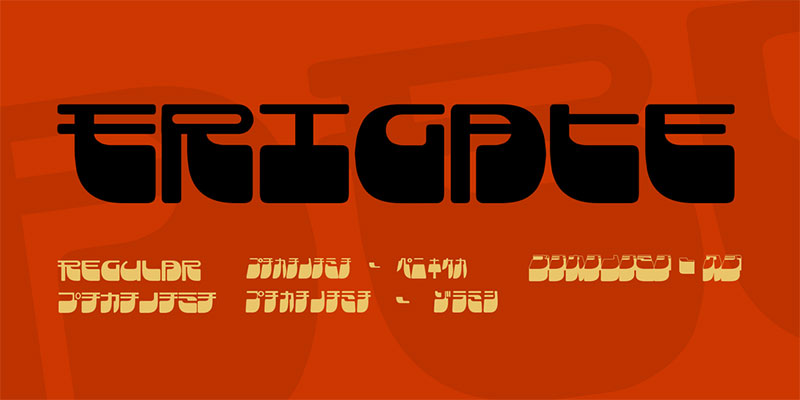 Frigate font has a chubby style, and almost anyone unfamiliar with the fonts in this style will confuse it with the Japanese fonts. The lower half of the letters is very bold and the upper part is very delicate and wide. You can use martial arts for animations, club entrances.
Price: Free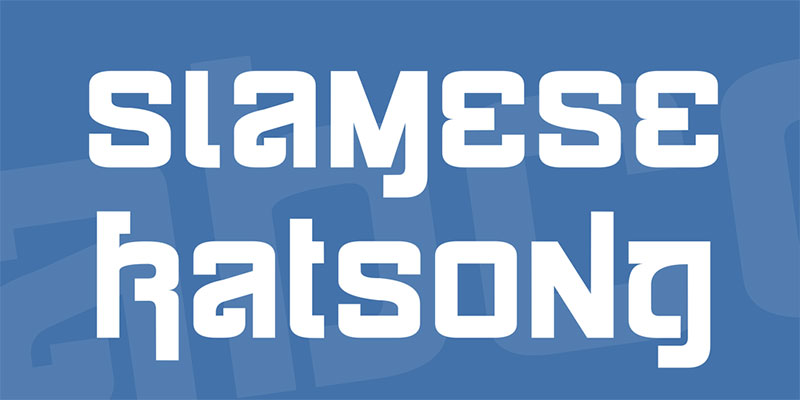 Siamese Katsong font is designed to be so different and interesting that there is an anomaly in each letter, for example, the letter 'v', which instead of being drawn with two diagonal strokes, has an extra curve to the left. You can use this font for many fashion brands, packaging of Korean products.
Price: Free
Conclusion
Samurai fonts are very diverse and each attracts the interest of designers to choose one or more fonts. Variety in use is also very high and you can use it for many purposes, especially martial arts.