80+ Best Free and Premium Watercolor Fonts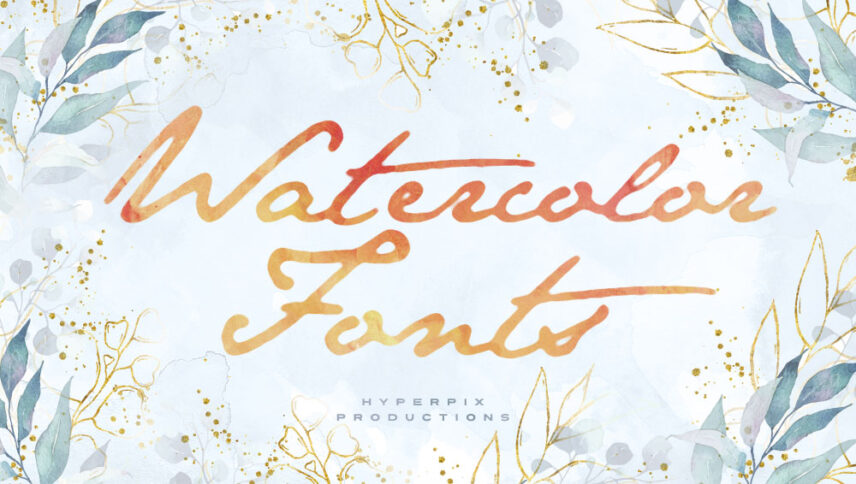 As you know, every piece of art has an ancient background back to many years ago, so watercolor is also from ancient times, a result of which the European Paleolithic cave paintings and Egyptian inscriptions have been achieved. In general, the date of use of this color can be traced back to the Renaissance, which began and continues since then.
Watercolor is one of the mediums of painting or, more simply, colors that are mixed with water and draw on paper. But with the advancement of technology, you can see the same features in digital fonts. Watercolor fonts no longer require a pen, water materials and are easy to use. These fonts are used in artistic products such as watercolors, cosmetics, celebration flyers, and invitations.
Best Watercolor Fonts
Let's go to a party of colorful and dreamy memories using the watercolor fonts Collection and bring beautiful designs with us.
Before viewing this list, I have a suggestion for you. Take a look at the list of the best thank you fonts. I think you can find a good complement to watercolor fonts.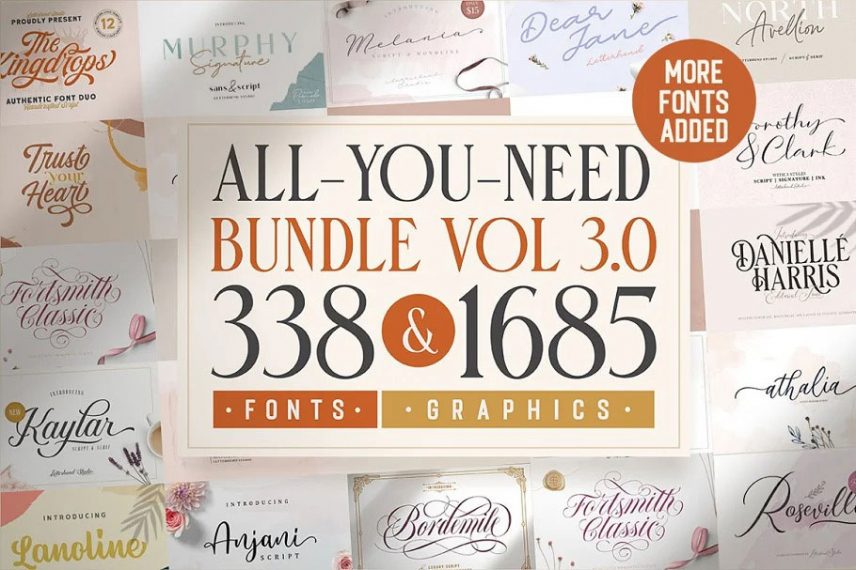 Font ALL YOU NEED BUNDLE VOL 3.0! It's an amazing bundle set. This collection contains more than 300 fonts, and if you download this collection, it will save time and save costs, and with this collection, you may not need to download other fonts for a long time.
Price: Premium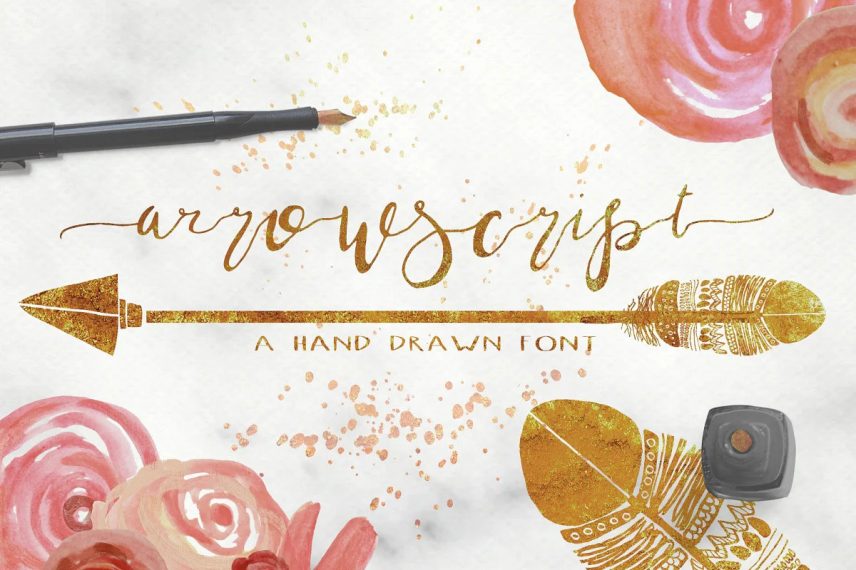 ArrowScript Font Watercolor Bonus font is used very naturally and brushes lines. If you like different designs and lifestyle styles that are used in the design of T-shirts, notebooks, and many fashion brands, this font is one of the suitable options.
Price: Premium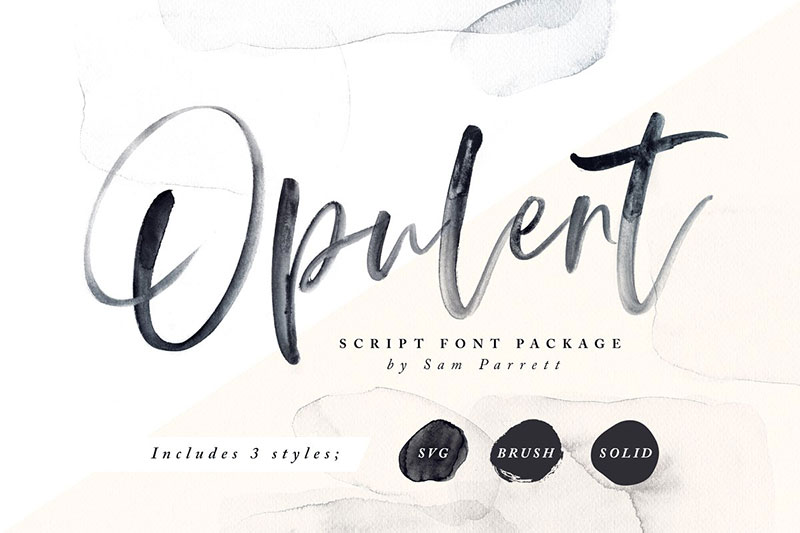 It is a calligraphic font with a mix of cursive designs that undoubtedly catches everyone's eye. This font has a soft and wet brush. The letters are drawn smoothly and smoothly on the screen. For designing greeting cards, invitations, cosmetic brands of art galleries are suitable.
Price: Premium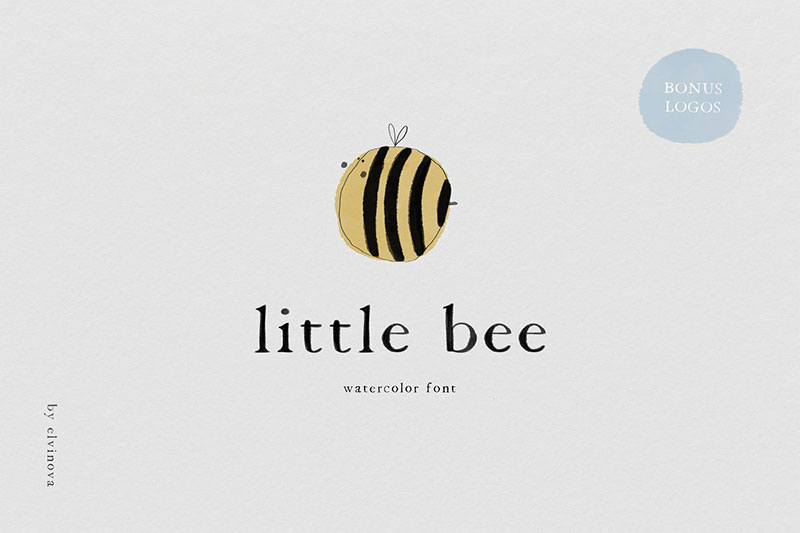 Despite the simple characters, this font can be used in many designs. You can use it for children's designs and titles of children's storybooks and magazines that need a subtle format.
Price: Premium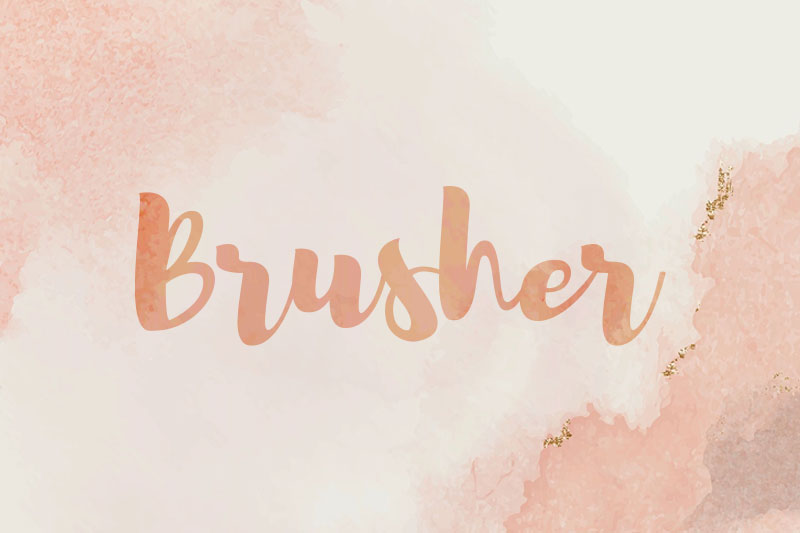 It is a font that is beautiful and inspired by Braille. With this font whose strokes are dancing beautifully, you can have many art designs in Ethan Projects Gallery and move towards success.
Price: Free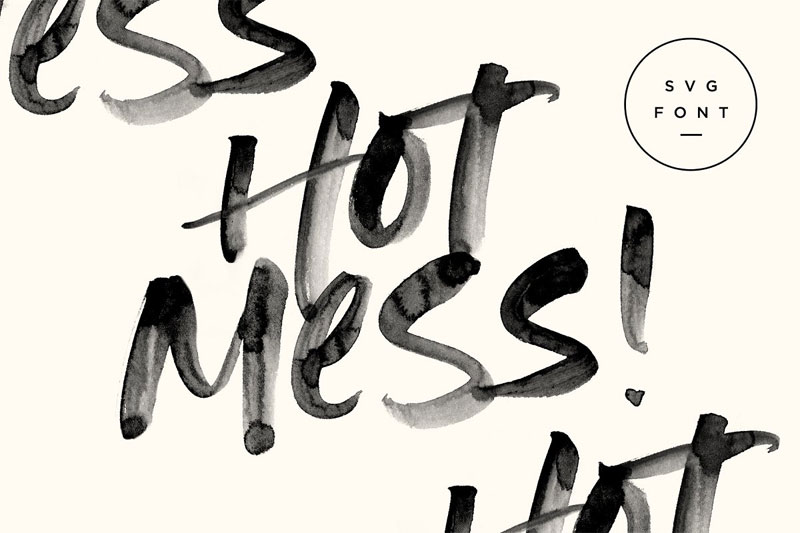 Like the font name, the lines are irregular and messy. This feature is used for art designs and ideas, mugs, invitation cards, and many bold designs. Also, the SVG file of this watercolor font is available, which you can edit as you wish.
Price: Premium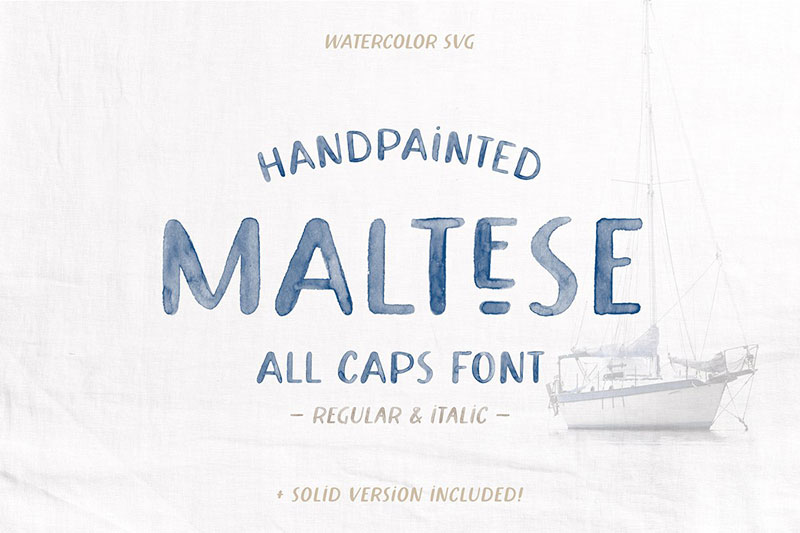 Maltese SVG Watercolor is a handpainted font that shines like a work of art in art magazines. This font can be used in birthday cards, happy birthdays, even if you have just decided to open a watercolor painting shop, great for the title.
Price: Premium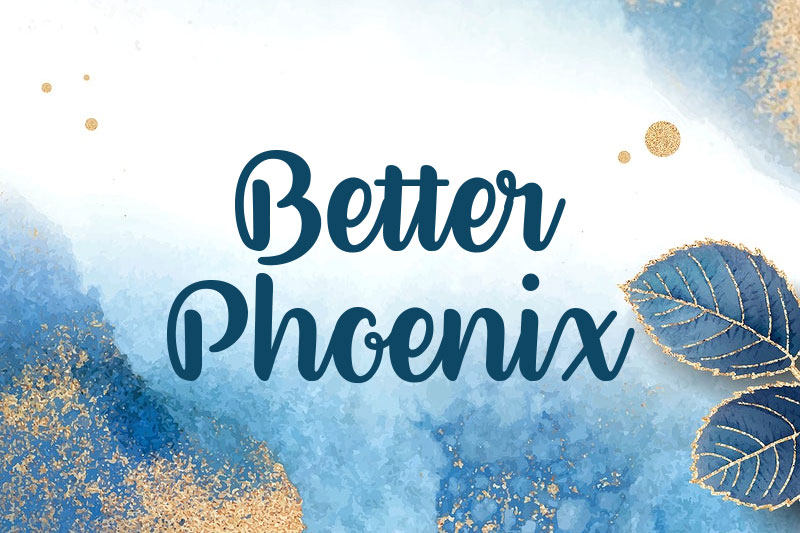 With any curve created by the characters of this font, you can realize the skill of design, so do not miss the opportunity and download this font with 400 glyphs and use it in watercolor projects.
Price: Free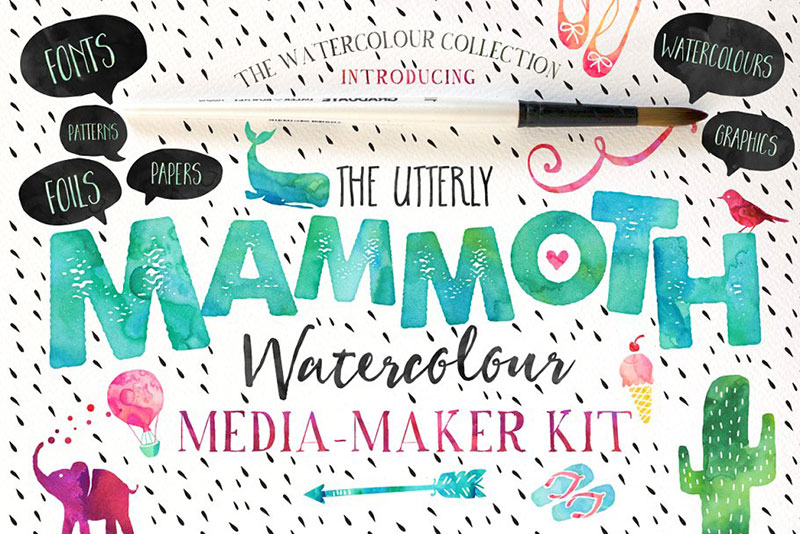 This font is a clear example of using watercolor to design and blend multiple colors into the font texture. In this font, in addition to the letters, you can use the graphic designs provided and print them on a piece of paper like a natural watercolor painting.
Price: Premium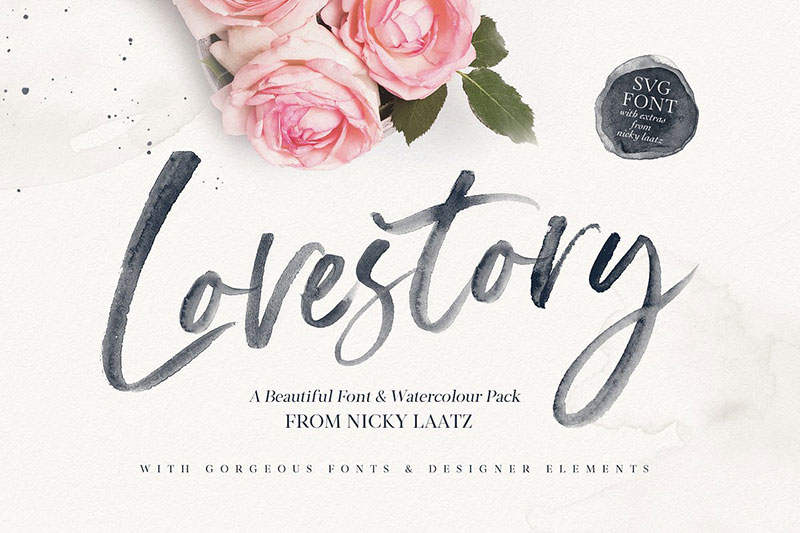 This is a collection of watercolor style fonts that come with a variety of files, including PSD files. Edit any part of the font with this file. This cursive font will help you to better design wedding invitation cards, decorate posters and florals, decorative designs.
Price: Premium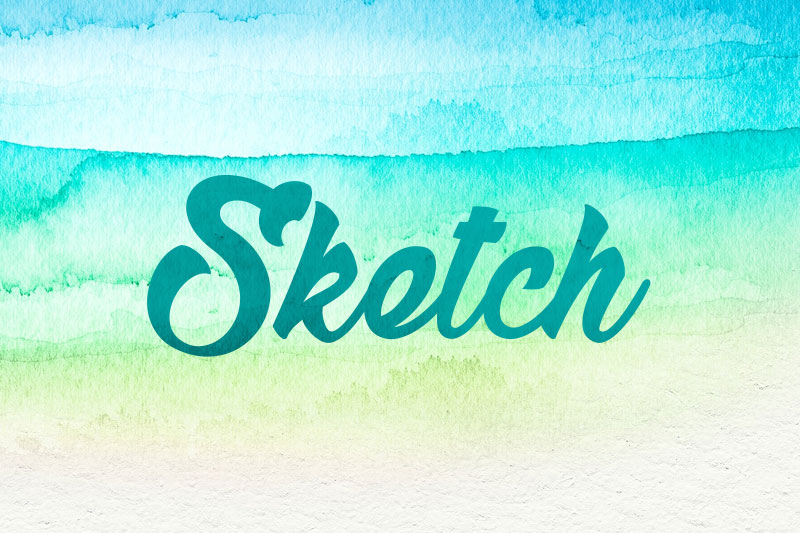 Sketch font is designed by dcoxy – Greg Medina. If you like to try a different design and mix it with painting colors, this is the best font. For abstract and artistic designs can be a good assistant along with other elements.
Price: Free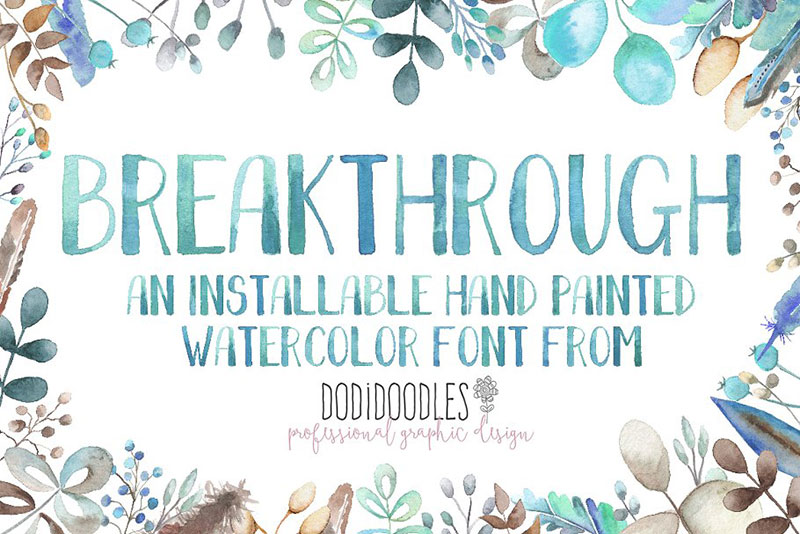 It is a colorful and beautiful font that is designed from thick and thin lines. This watercolor font is useful for decorative designs, florists, wallpapers, and many invitation cards on happy occasions of the year.
Price: Premium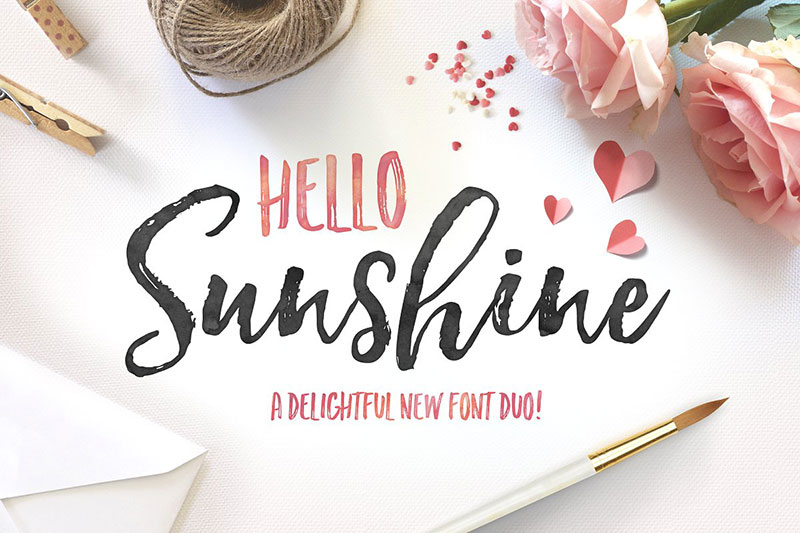 Hello Sunshine Font Duo allows humans to have two completely different but parallel choices. One as script and the other as hand-lettered. This font is a great choice for two different tastes.
Price: Premium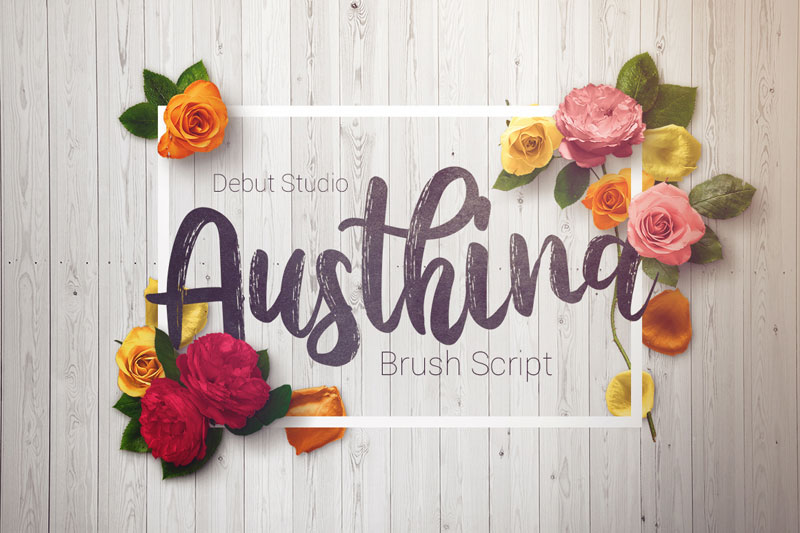 A playful font that can be used to feel joy in all characters. If you want to convey this feeling to others, do not miss downloading it and even recommend it to others who are looking for watercolor and floral fonts.
Price: Free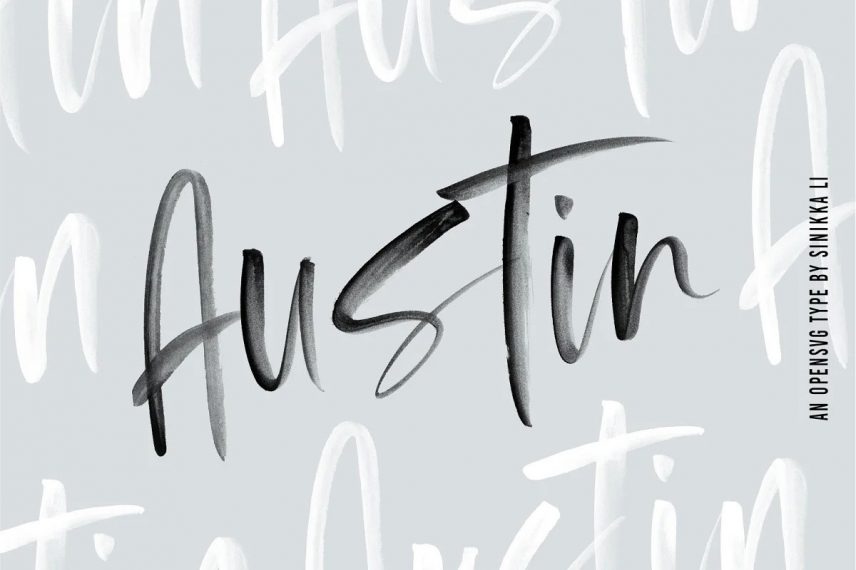 Austin OpenSVG Watercolor font is a creative and very interesting, and wonderful design. You can not see the details used in this design, even in other fonts. As a result, it is used for design and titling in watercolor, oil paint, and art designs.
Price: Premium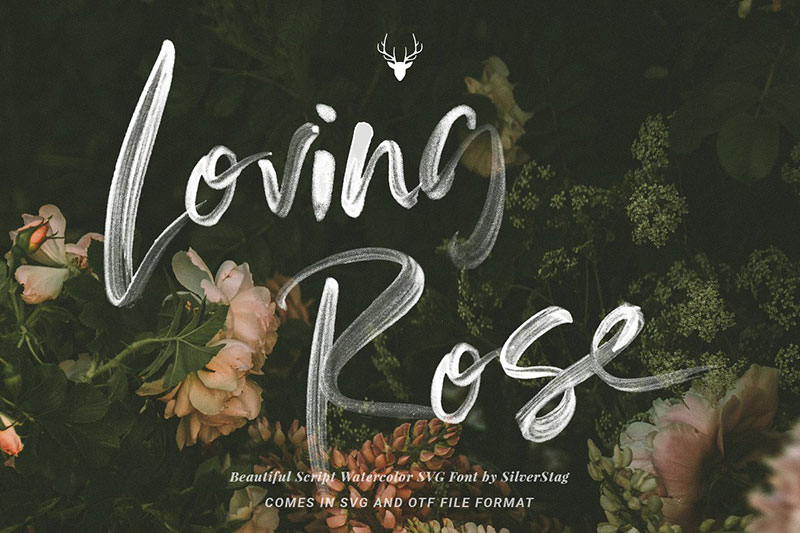 Loving Rose SVG Watercolor is A font with a beautiful name and natural characters. This watercolor font is as beautiful and natural as a wet brush drawn on paper. The PSD and AI file is provided for you to make changes to some of the font details.
Price: Premium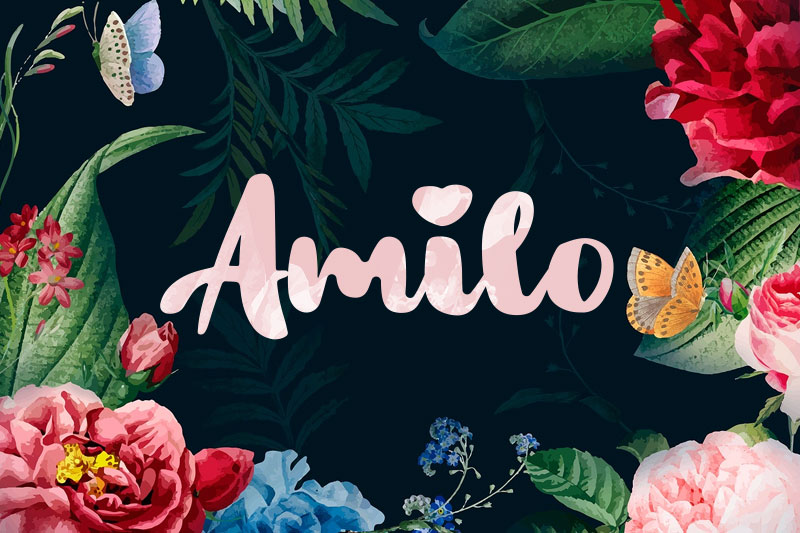 There is nothing cuter than having a small heart in the letter i. This beauty is unparalleled for cursive fonts and watercolor font groups. Design posters, invitation cards, mugs, fantasy writings with this font.
Price: Free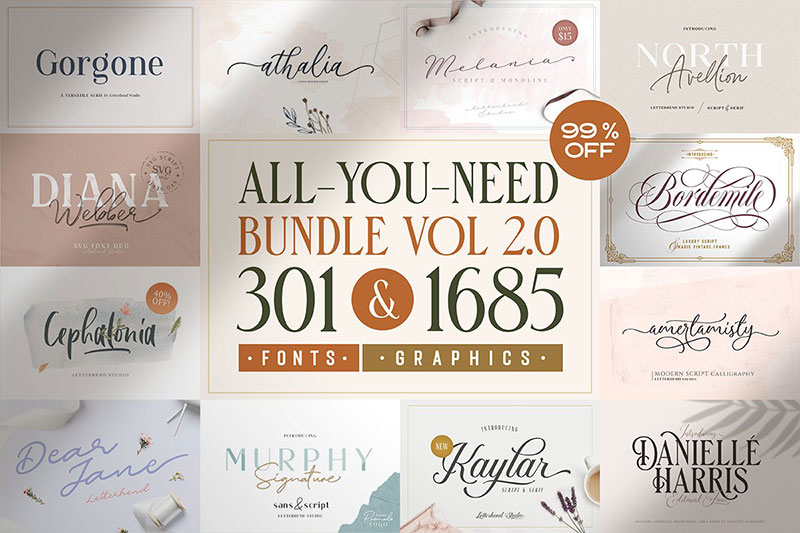 A very large bundle that many of you have been looking for is introduced below. This bundle consists of many hand-letter, cursive styles. This bundle is so awesome that few people would not want to buy this great collection at an exceptional price.
Price: Premium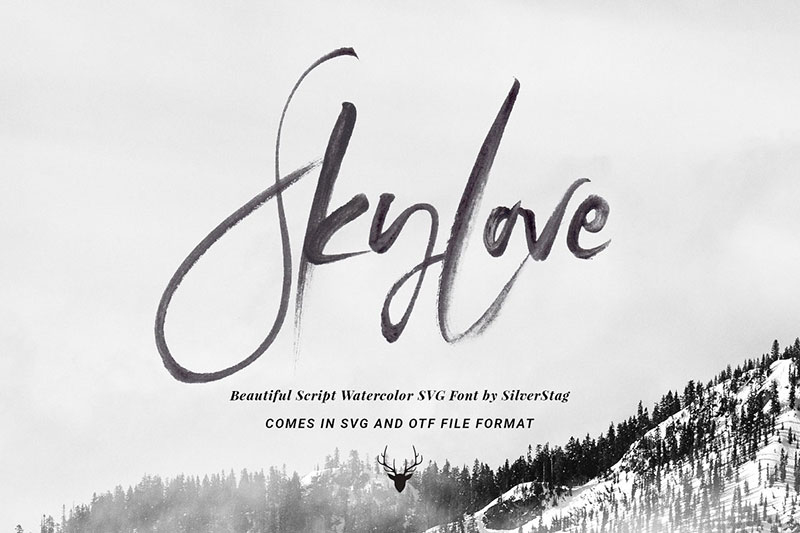 SkyLove SVG Watercolor Font is created by SilverStag. These lowercase letters are designed very small and uppercase letters with stretches and swashes could show an interesting contrast. If your audience needs such designs to offer surprises in products and magazines to others, then do not miss this font.
Price: Premium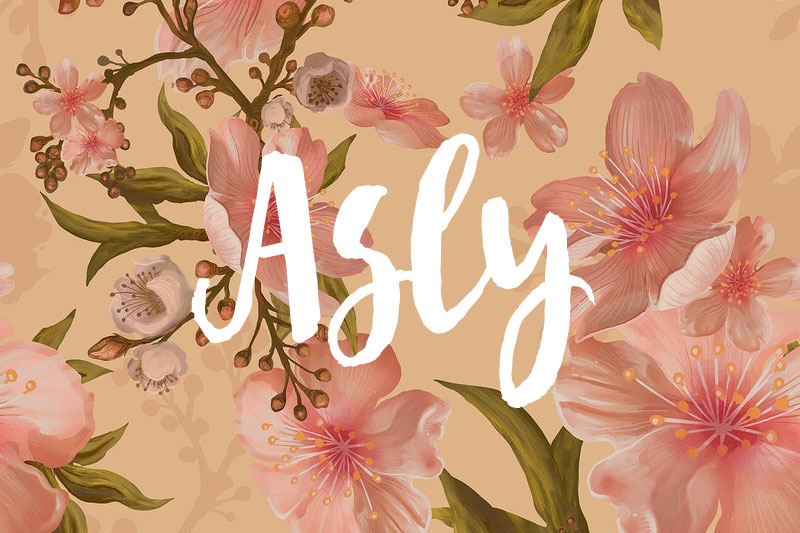 It is a beautiful and floral font. With this font, all the search for a font that is both floral and watercolor is completed. Just write a custom text to enjoy the beauty of this font.
Price: Free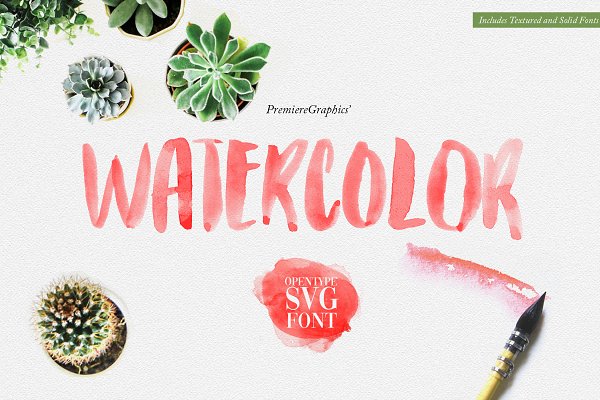 It is a watercolor font that the designer was able to present very beautifully and with different handwriting in a natural way. This font is suitable for many advertisements and even luxury brands and home decorations and wallpapers.
Price: Premium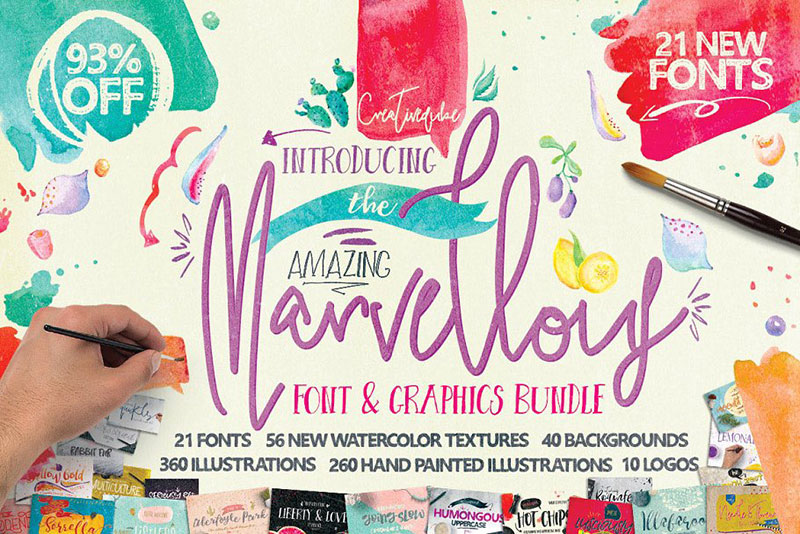 It is one of the best watercolor bundles I have ever found in searching for various websites. This bundle has 30 different fonts, each of which can be very helpful in your projects.
Price: Premium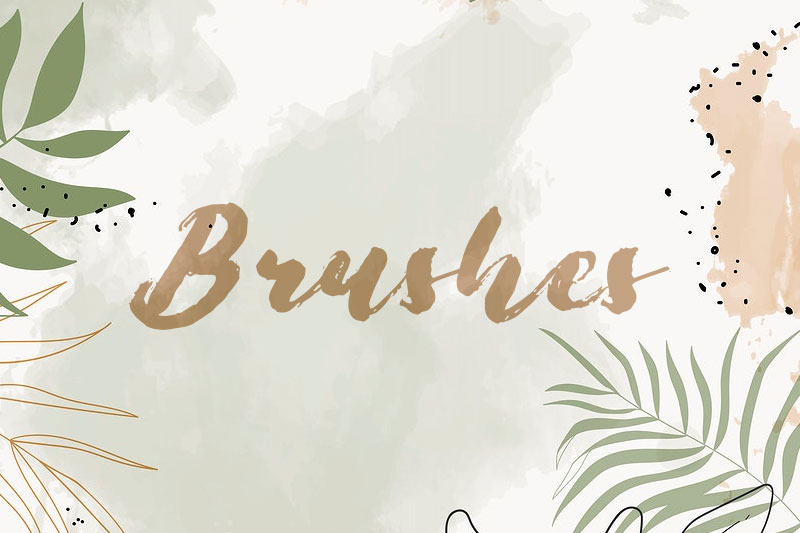 Brushes Font designed with a rough brush. This watercolor font is used for many works of art and oil paintings due to the roughness and texture of the characters. Uppercase and lowercase letters in this font can be a good combination for art brands.
Price: Free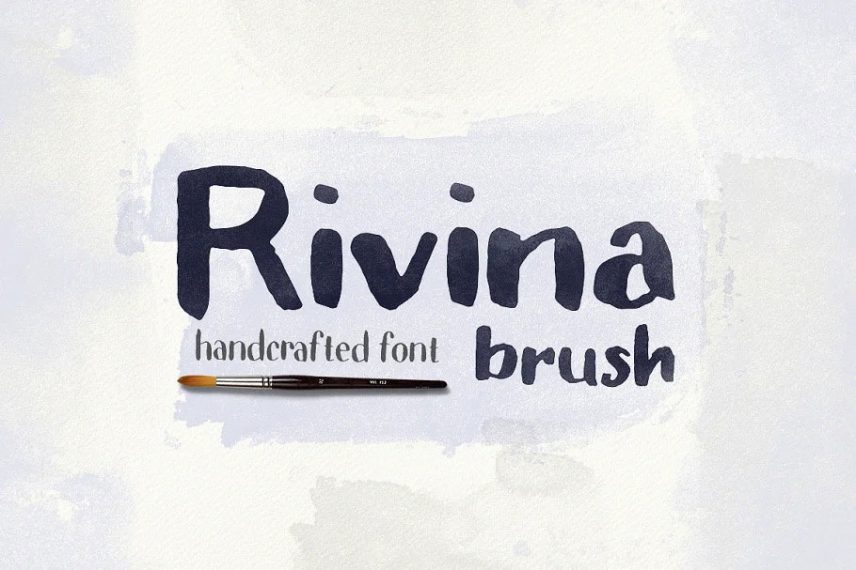 Rivina Brush 30 Watercolor Textures font is handwritten and oil painting, and you can use these characters that are brushes to design T-shirts, different graphic fonts, and add a few drops of watercolor.
Price: Premium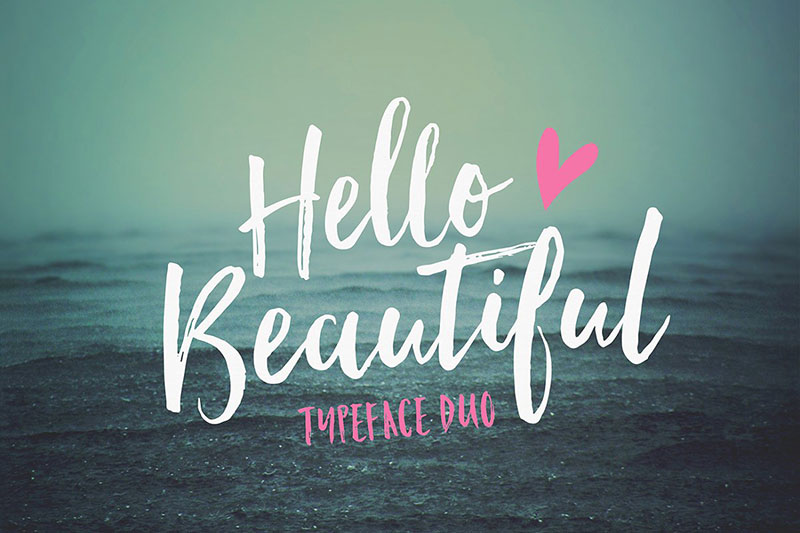 Hello Beautiful Font Duo Swashes is for those who use beautiful text in images and want to accept and do many projects in this field. In addition to the characters, there is a file that provides different swashes such as brush designs.
Price: Premium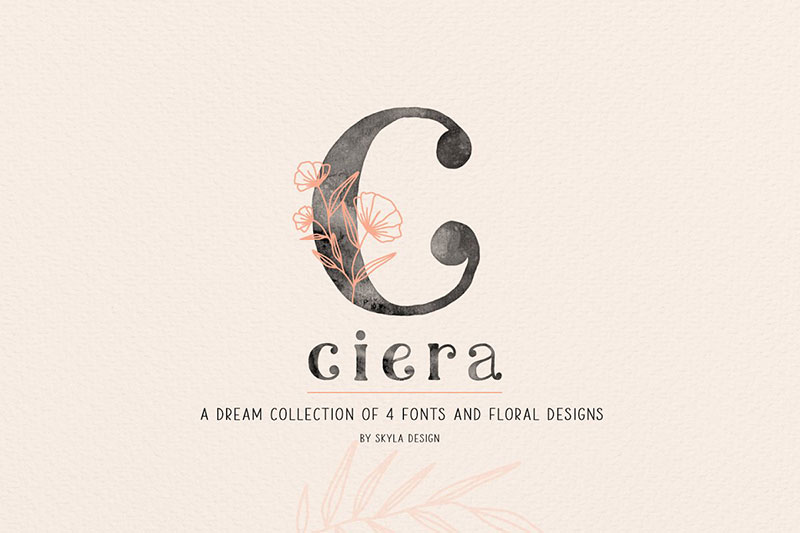 Minimal font with watercolor texture! This is a minimal font that is very uniquely designed. Having a circular end in strokes makes it used in many decorative works and the variety of 4 styles of this font is exemplary.
Price: Premium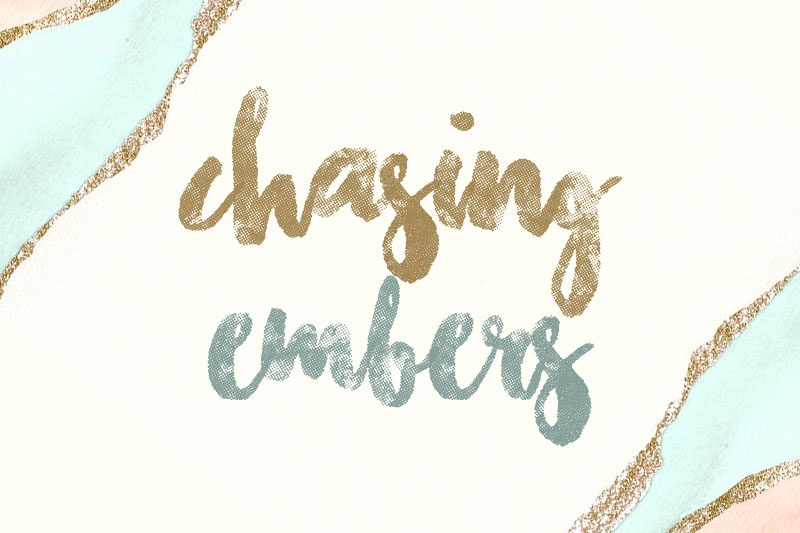 This font has a texture like the clouds in the sky, and it is clear that the brush used in this font is inspired by energetic and cheerful designs such as aerobics photos, birthday cards, and congratulations..
Price: Free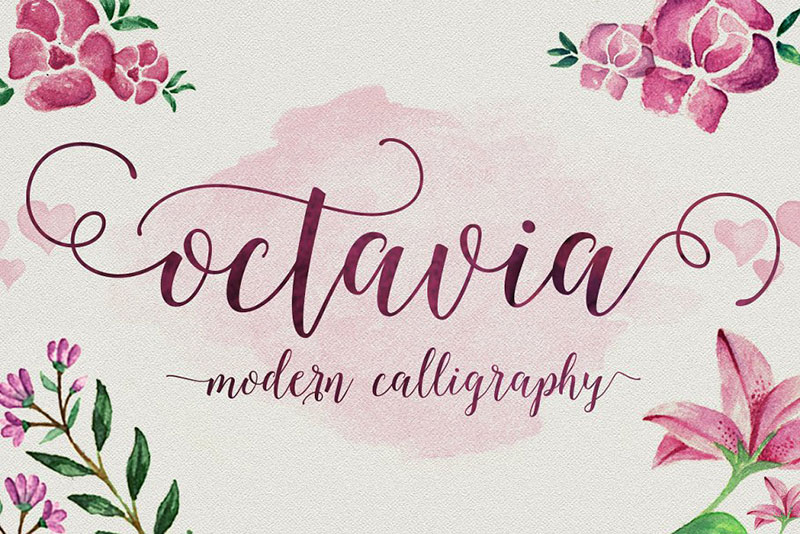 The first feature that makes this watercolor font attractive is the swashes, which are showing off like delicate petals in the caress of the wind. This package has more than 60 graphic files that you can create works of art with your ideas..
Price: Premium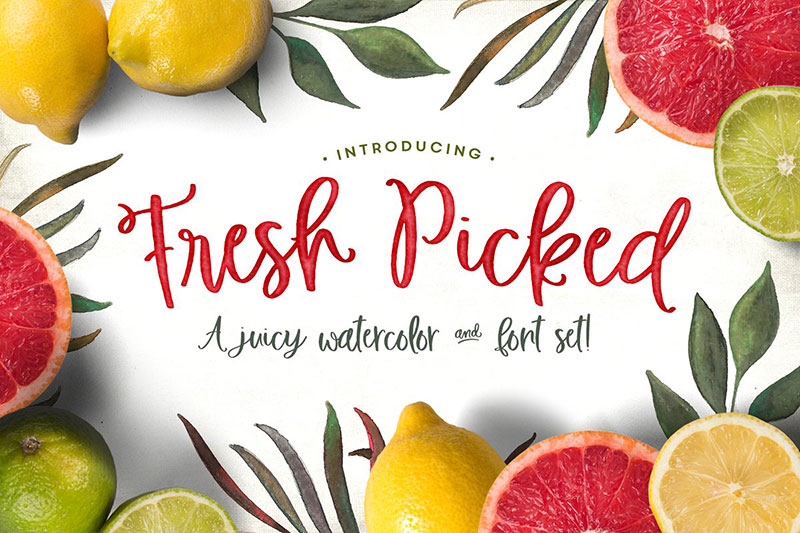 Experience freshness and freshness with freshly picked fonts. By selecting it, you can use it in various designs from juice brands to label design and beautiful texts on photos. This font comes with a package of floral thems and fruit pieces..
Price: Premium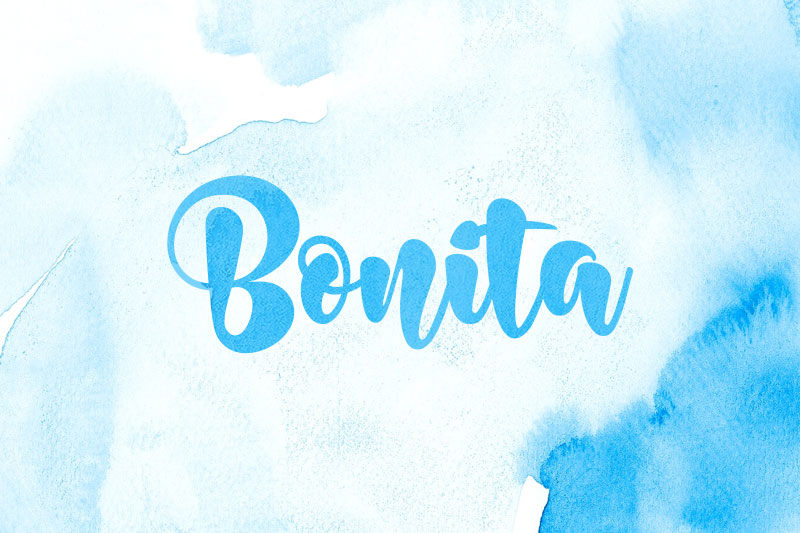 A handwritten font designed by Roy Jorse. This font is great for many people who are interested in flowers and plants and like to use themes in cover and seed packaging, greeting cards, and logos.
Price: Free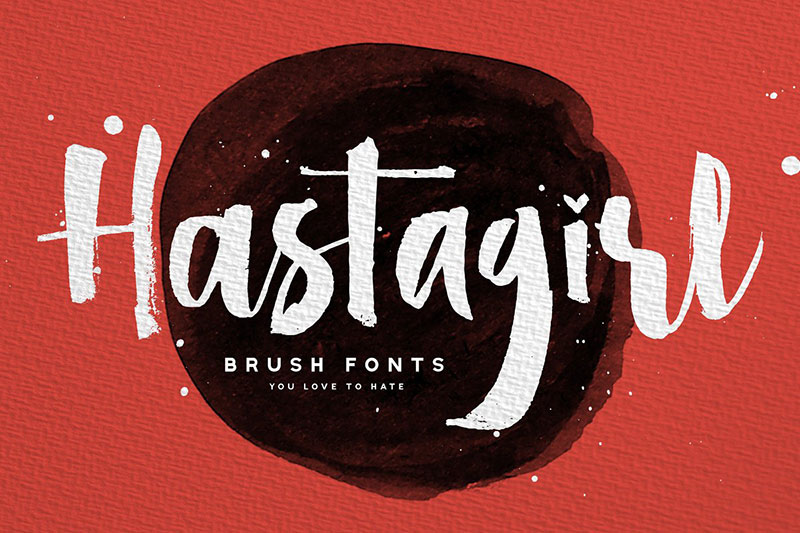 A perfect font with a brush-style is waiting for you. This vintage watercolor font will help you to have an amazing work of art. Styles include 8 fonts with different weights.
Price: Premium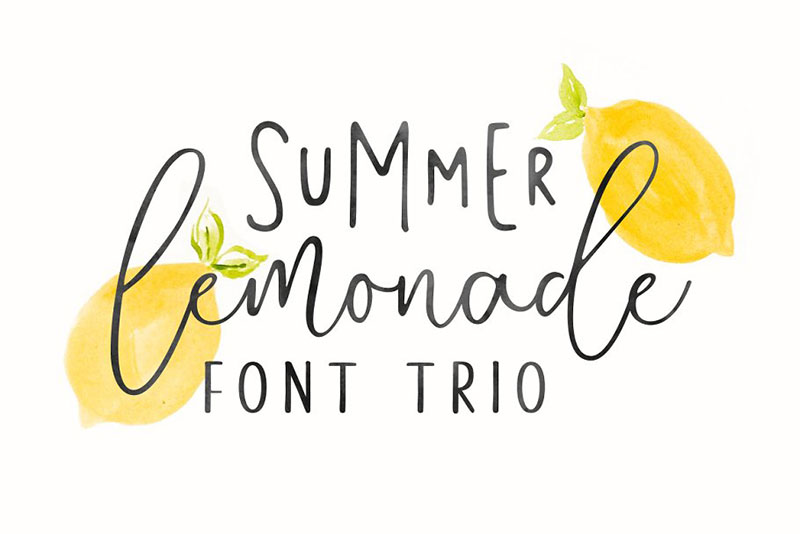 Summer Lemonade Extras is a font that is designed very simply with a thin brush. With this font, you can complete many beautiful summer products, labels, and stickers that are on your list of projects.
Price: Premium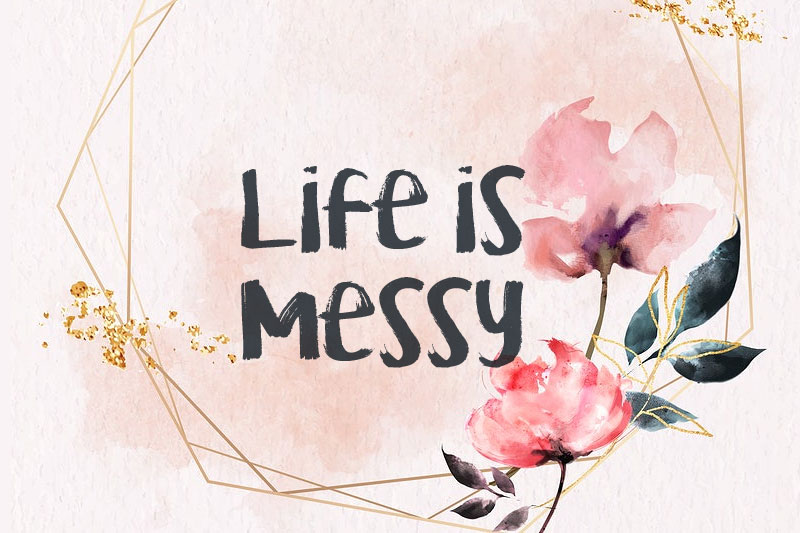 KG Life is Messy font is the same as the font meaning. The characters are designed irregularly and not in different sizes, but this is why it attracts attention and is used for simple designs and different teachings in children's books.
Price: Free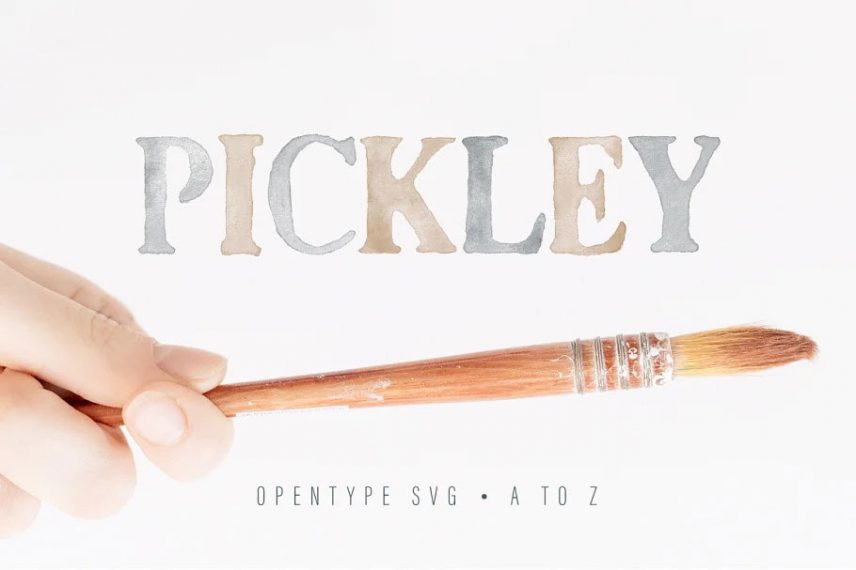 Pickley Watercolor OpenType SVG font is an interesting watercolor design that combines classic style. If you like to write interesting text and certainly not text with a real watercolor brush, we recommend that you use this font.
Price: Premium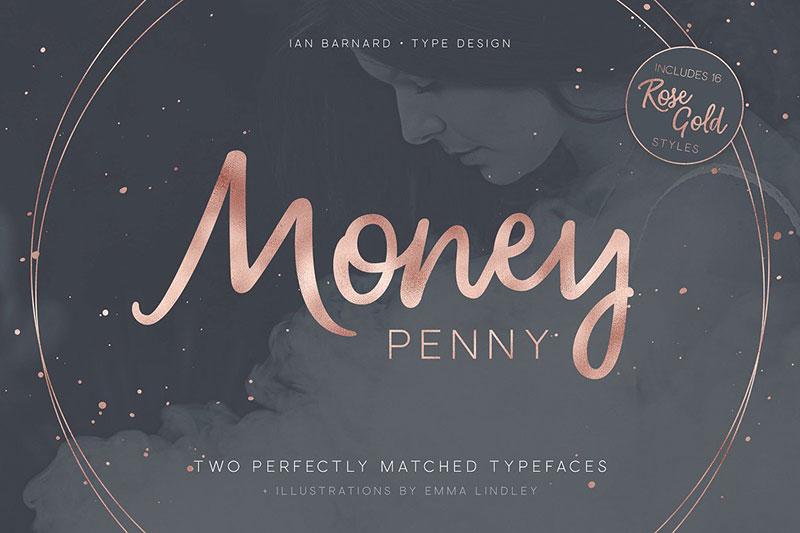 Font is a hand-letter in which all lowercase letters are glued together. This is a beautiful and brilliant font for those who want to have night themed designs in their projects. Use two types of this font, sans and script, for beautiful streams of ringtones.
Price: Premium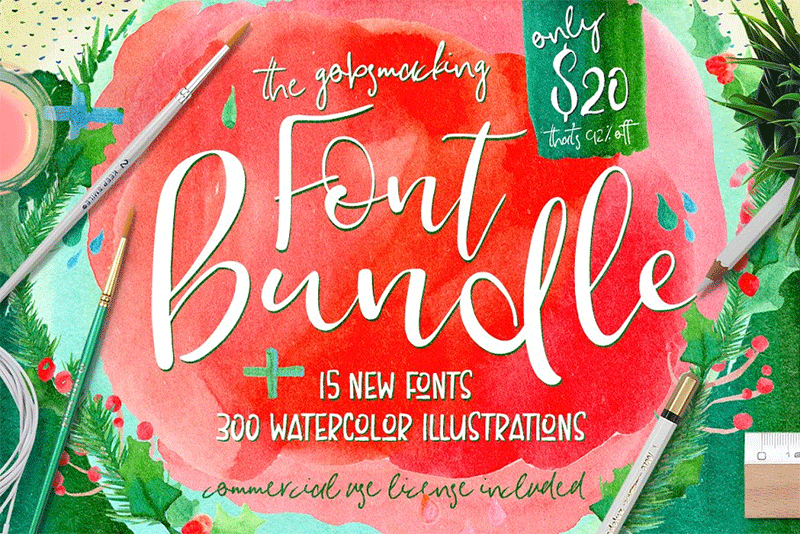 There are 15 fonts and 300 watercolor illustrations in this bundle, which makes it one of the bundles with large graphic files. If you are looking for paintings and designs that have been digitally prepared with watercolors, we recommend this bundle.
Price: Premium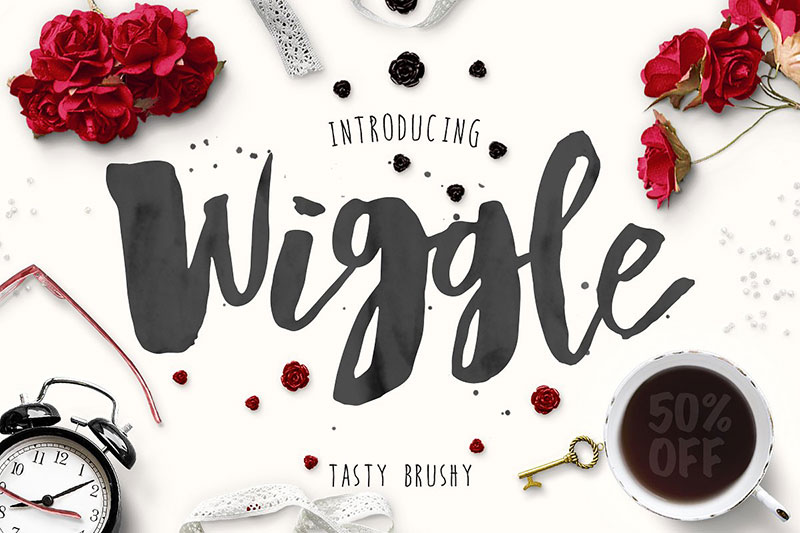 Sometimes brush design is not what you are looking for and you are looking for a font that is similar to the watercolor texture. This ink font, which is very clear that a large brush was used at the beginning of the stroke of the letters, helps you to better design the logo, poster, and artwork.
Price: Premium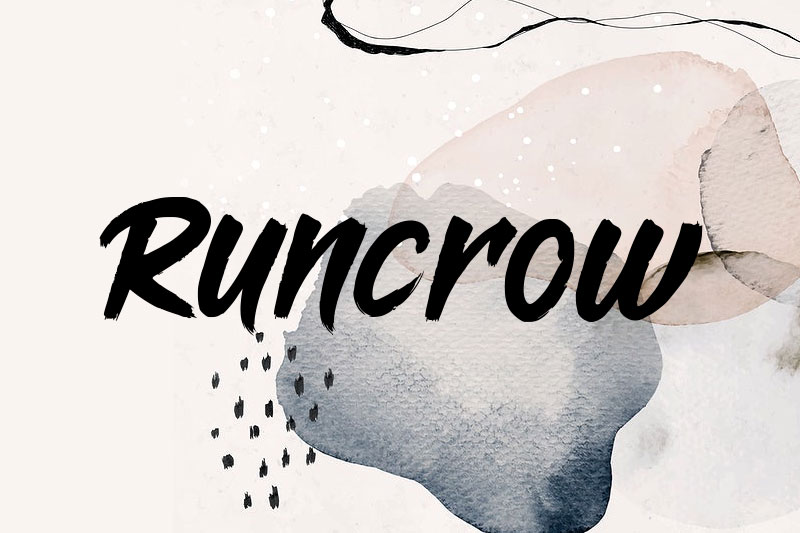 Due to the writing style of this font, this font is handwritten very quickly and with fast movements. This font is one of the best for having a different design in magazines, fashion, art, and posters.
Price: Free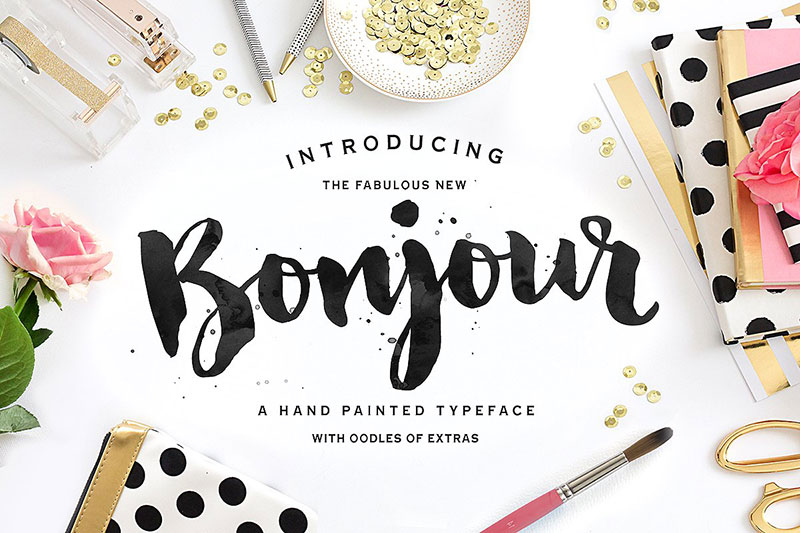 It is an ink style font that many people prefer. Amateur designers can choose the right path for future projects by choosing any of the styles in this package.
Price: Premium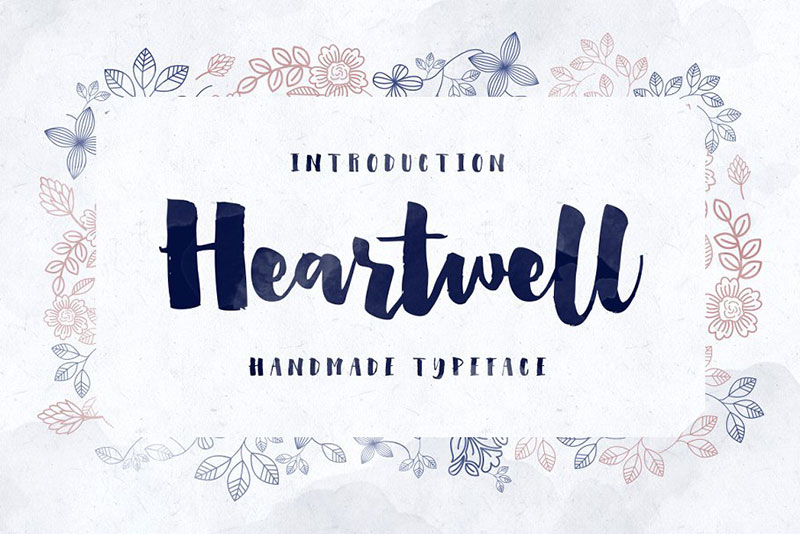 Heartwell is a Modern and calligraphy font that many people like. With this font, you can continue designing Tayba's logo and texts on greeting and invitation cards without any worries. Also, due to having a dancing baseline, this font can be a good harmony for your texts.
Price: Premium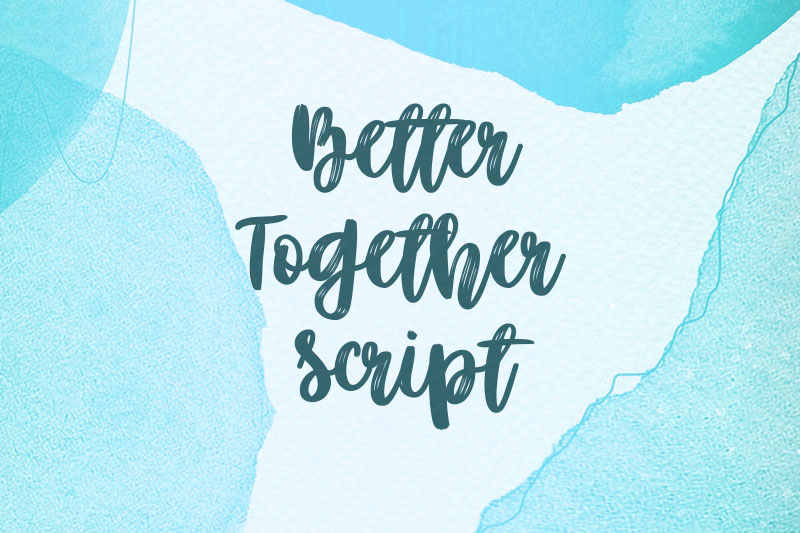 Most watercolor fonts have a cursive style, this font also shows with different lines. The font is suitable for personal use and is provided by Katsia Jazwinska.
Price: Free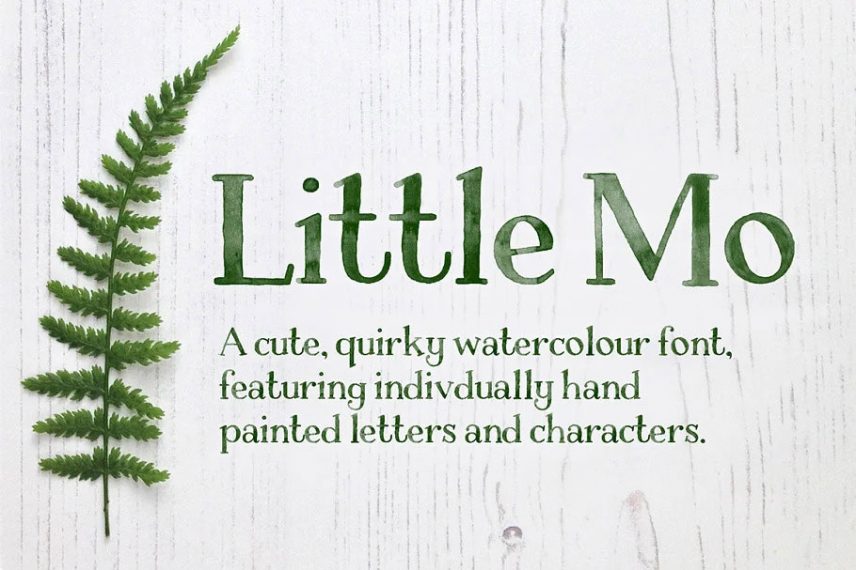 The Little Mo Watercolor Display font is interesting in the form of vintage and watercolor drops. As you can see, in some letters, the color intensity increases, and in some colors, it decreases, which indicates the creativity of the designer, and even some letters are angled, and you can use them in designs and art galleries.
Price: Premium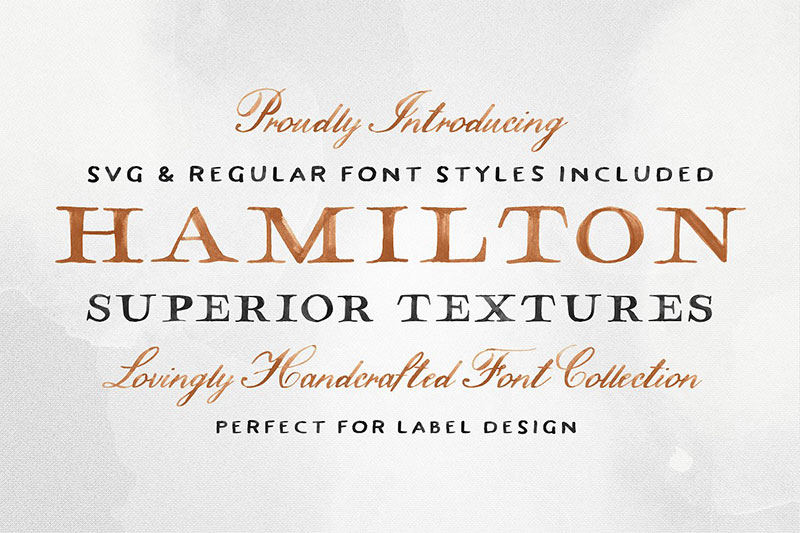 It is safe to say that this bundle has one of the most diverse watercolor fonts in its heart. Classic, bold, cursive styles can be seen in this bundle, which has 6 different fonts.
Price: Premium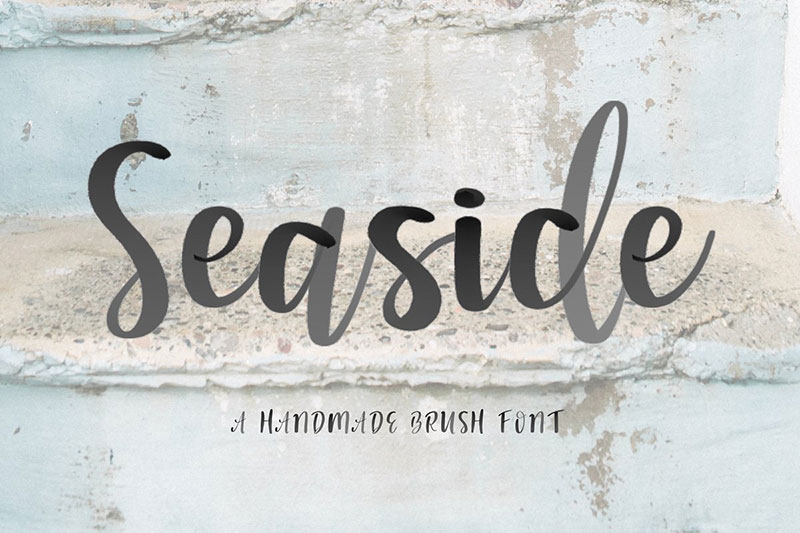 Seaside Font Watercolor SVG The font has two styles, solid and texture. With these two types, you can enjoy using brush writing designer in both simple and complex images.
Price: Premium
Some fonts are very natural and may have been handwritten in digital format. This is an authentic font that is suitable for many logo design projects, labels, invitation cards, social networks.
Price: Free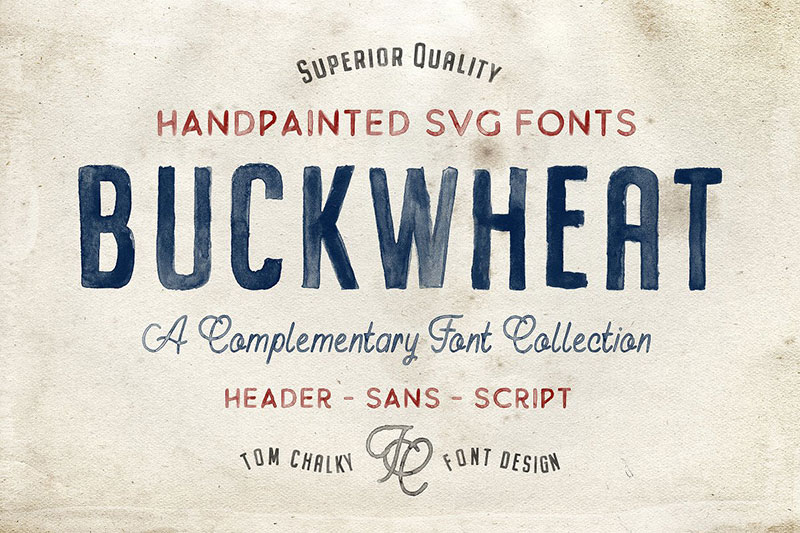 It is a hand-painted font that is designed with high quality. This collection has 6 different styles for different tastes. Whichever you want can be included in the watercolor or paint project.
Price: Premium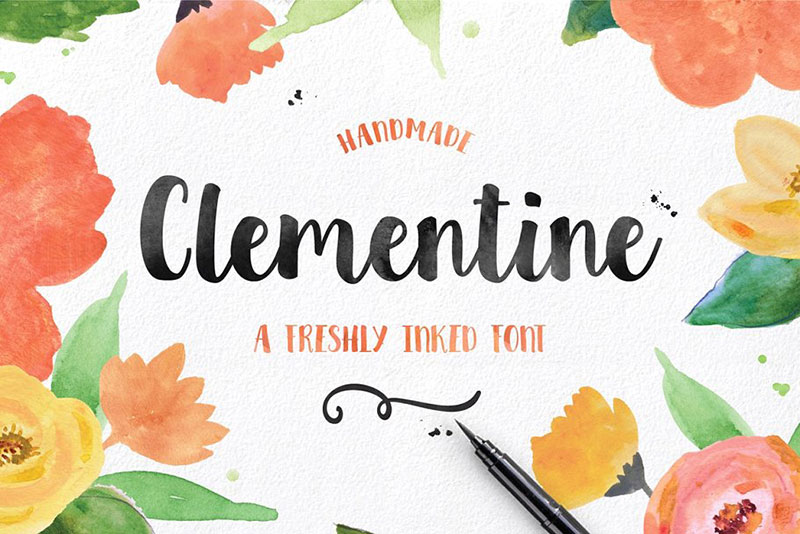 For those who like spring flower designs, this watercolor font can be very beautiful and different next to spring elements. You can use all the characters in the text as all-caps to be seen in the titles and logos.
Price: Premium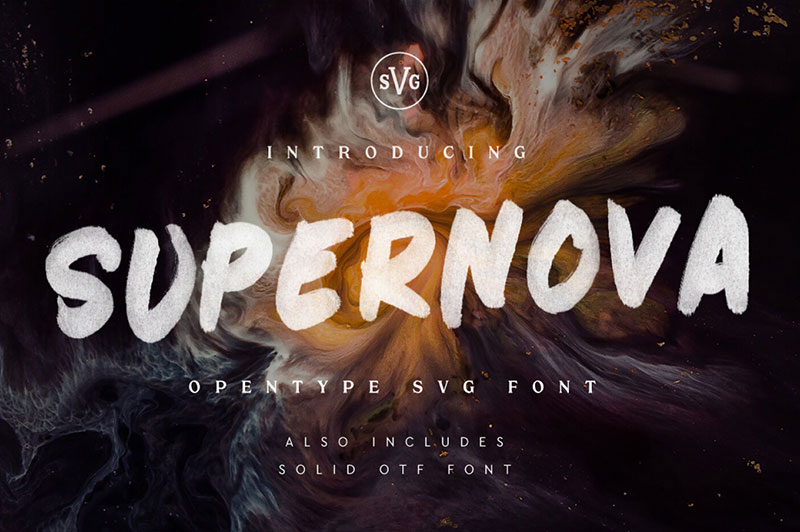 SUPERNOVA – FREE HAND PAINTED is a font that is used for designs and images of space and sky due to the fading margins of letters. As a result, any project related to space or energy music needs a cover and poster, which is possible with this font.
Price: Free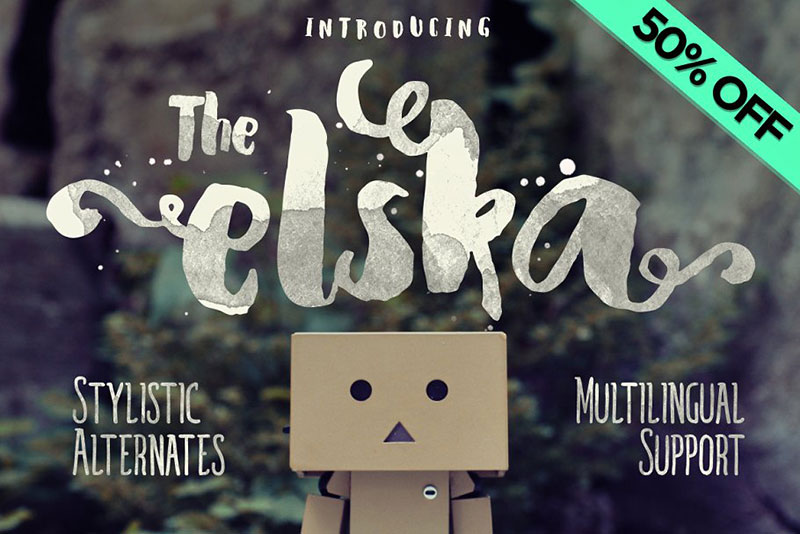 Elska Watercolor Brush The font is very different and similar to sea creatures. This is a multilingual support font. You can use it in watercolor brand logos, painting stationery, and many more.
Price: Premium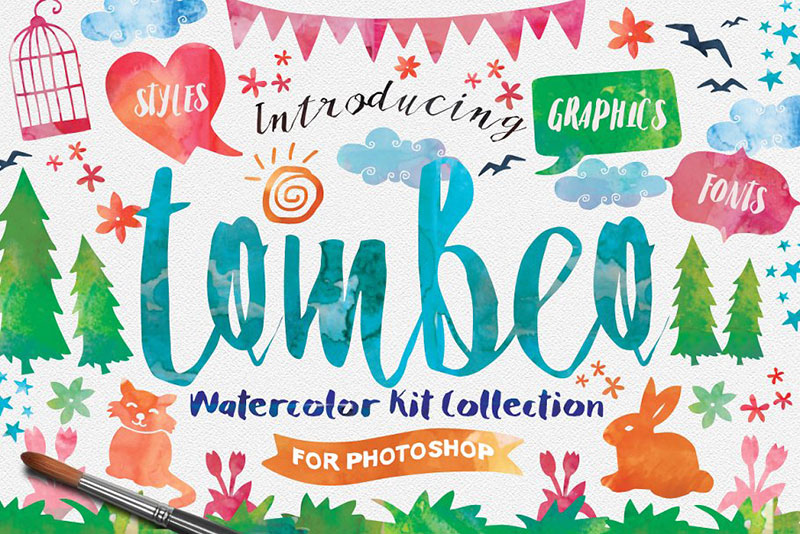 A beautiful combination of several colors has created a beautiful effect on the font. With this font, you can make very simple images attractive and give it a different decoration. Also, this font has 10 handpainted fonts, 50 photoshop styles, which leaves nothing to be said.
Price: Premium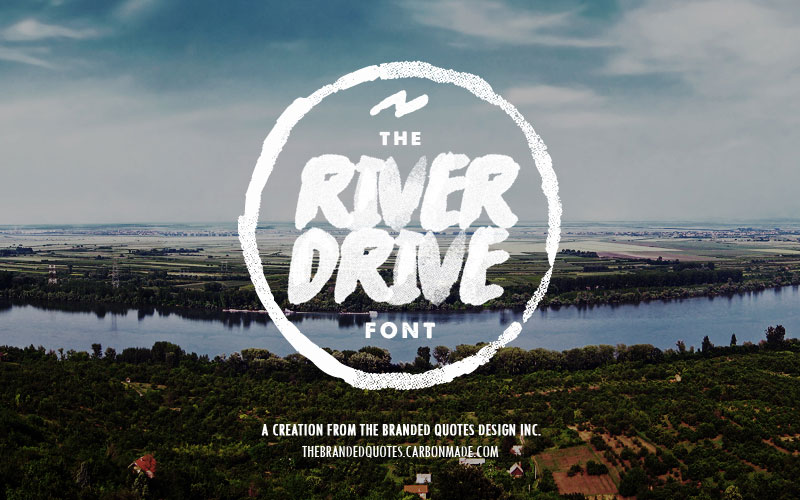 River Drive Font designed by The Branded Quotes. By moving the brush, it is clear that the design is done on a rough background. This bold watercolor font is suitable for designing clothes, fabrics, bags, and shoes, and many designs that need a vintage format.
Price: Free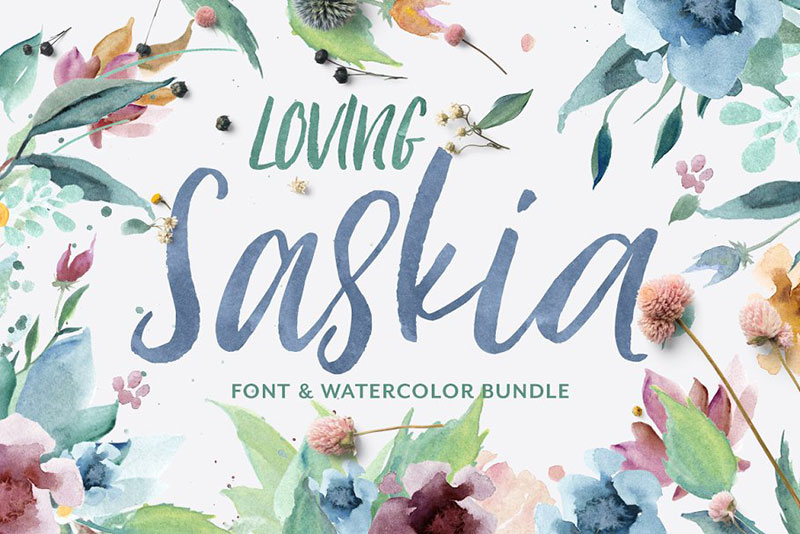 Excellent and cursive bundle that is produced with the beautiful movement of the brushes. Decorate many dreamy landscapes with this font without spending time and maybe your goal is stationery or logo or poster, which is also great for them.
Price: Premium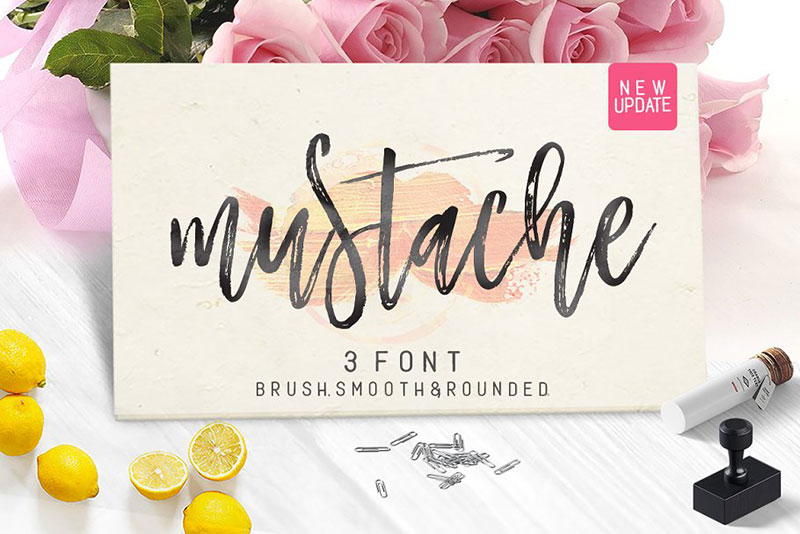 Mustache Script 3 font Swash with 340 glyphs has one of the largest letters in the collection. You can completely edit each letter with one of the graphic software and achieve the best results.
Price: Premium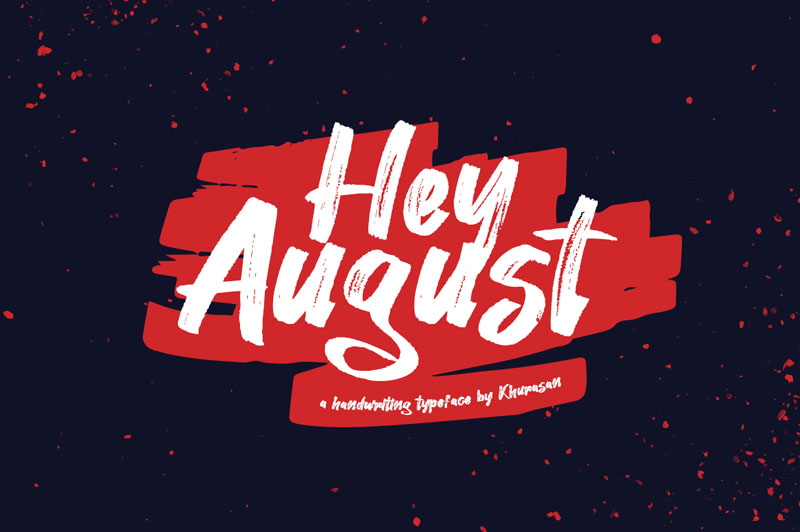 Hey August is a hand-painted brush. This font, despite the great skill used in the letters, is available to you completely free of charge. Just visit the Dafont site.
Price: Free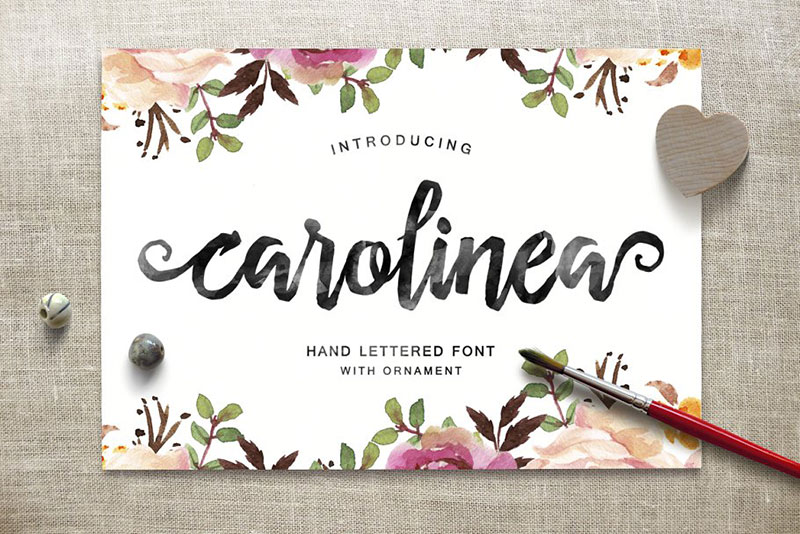 It is a hand-painted font with a combination of watercolor brushes that have been highly praised. This floral font is perfect for logo design and backgrounds of landscapes and flowers. Be sure to include this font in your download list.
Price: Premium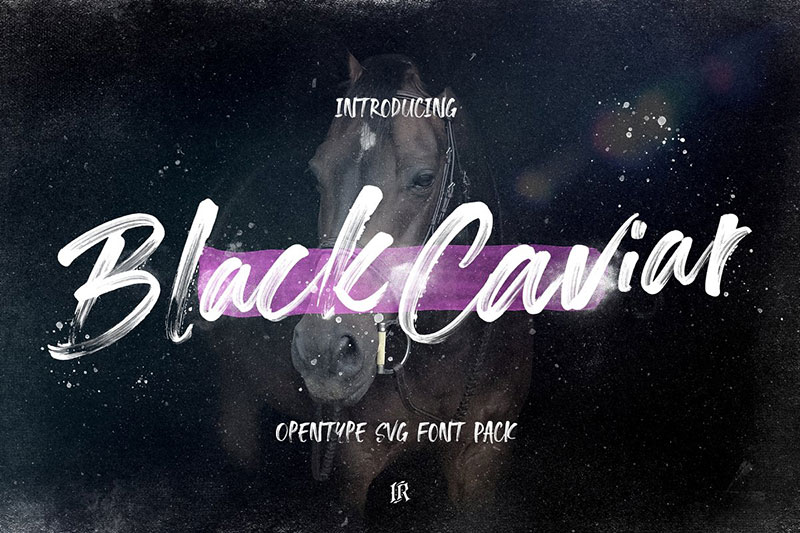 Black Caviar SVG font is provided as a layer that can be run in Photoshop and Illustrator. This font has a hand-painted format that will be great in a dark background.
Price: Premium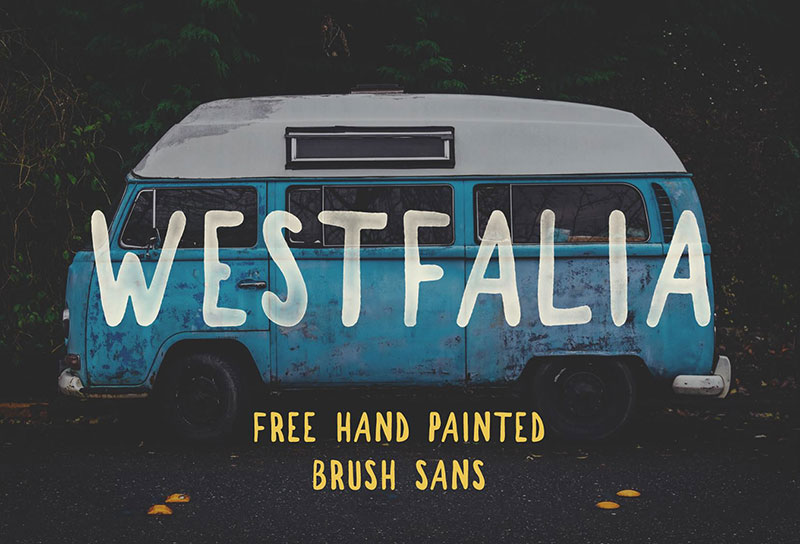 WESTFALIA is a cute and minimal font. The smooth edges of the letters indicate a theme suitable for many rhymes that need elegance in the text. This font is great for designing postcards, minimal themes, painting brands.
Price: Free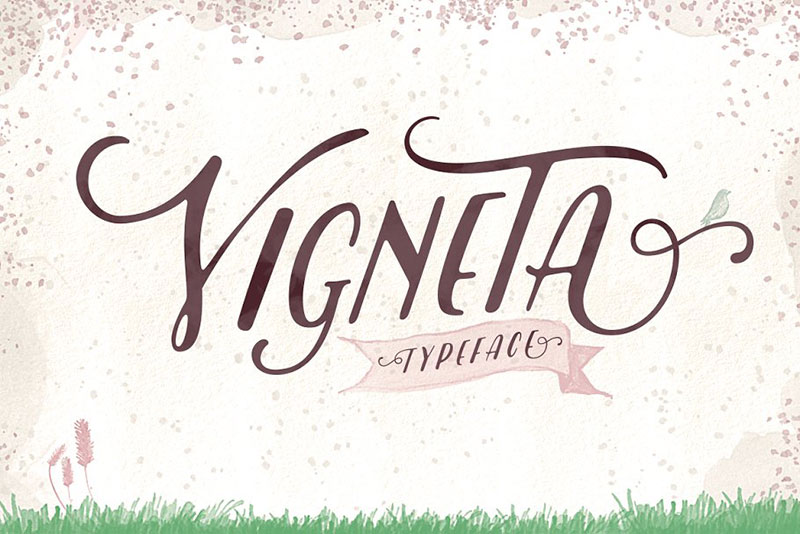 It is a font that is very powerful by moving strokes in letters like V or T, and this floral style is unique. This watercolor font is a great choice for artwork that needs to be combined with watercolor in digital images or Photoshop files.
Price: Premium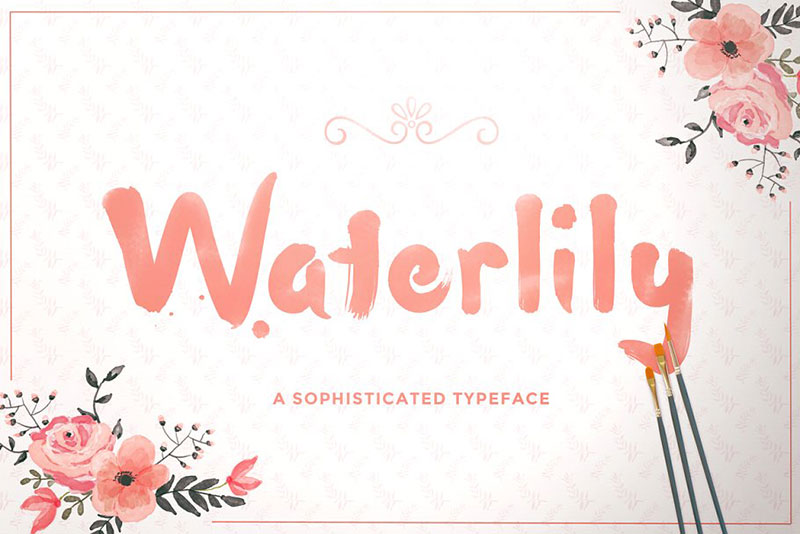 The Waterlily Typeface font is inspired by a dry brush that is drawn halfway through the paper at the end. This font is suitable for works of art, cosmetic brands, baby accessories, blankets, and pillows.
Price: Premium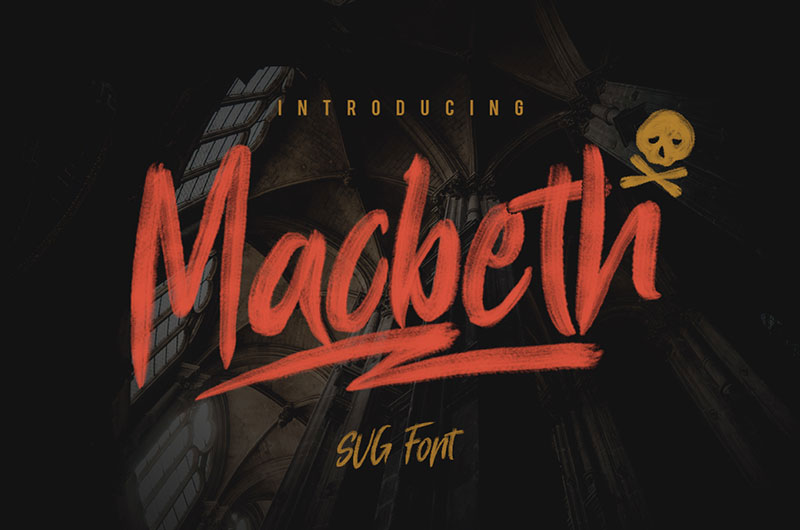 It is a unique and free font that you can download and use, whether you have a personal design or an advertising design. This font features an open layer SVG file that helps you edit any part of the font and get closer to your desired design.
Price: Free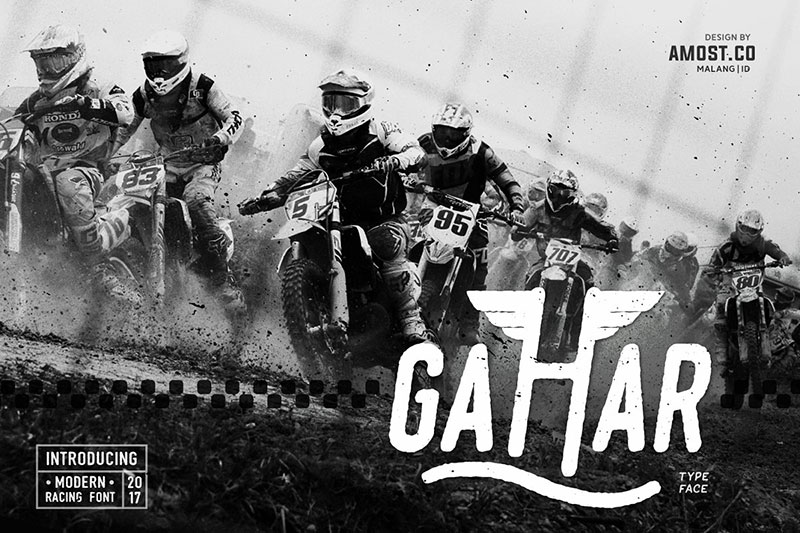 Gahar Typeface Bonus is a vintage font. This vintage font has three types: rough, italic, and vintage. Any designer with any taste can choose one or all three depending on their needs and use social network posts in painting brand design projects.
Price: Premium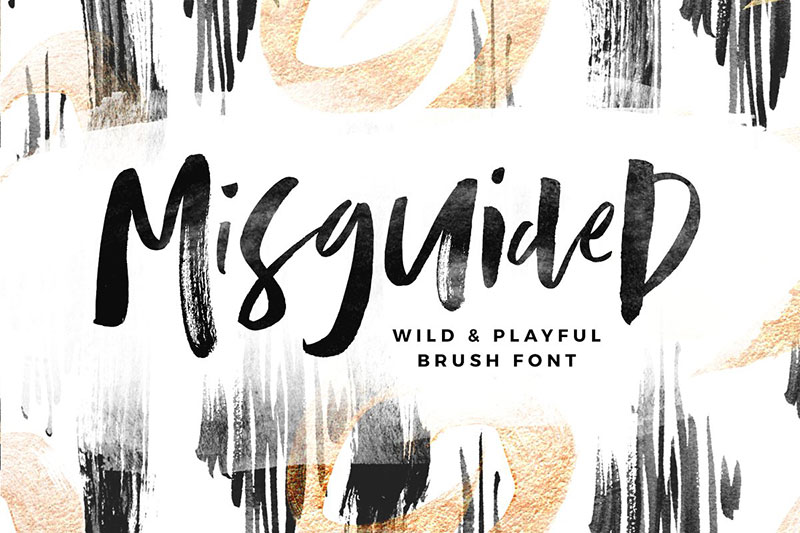 Misguided Brush is a modern hand-lettered font that has ink lines in each letter in a very regular way. For example, this font is great for watercolor images and artwork with dry trees and autumn and winter landscapes..
Price: Premium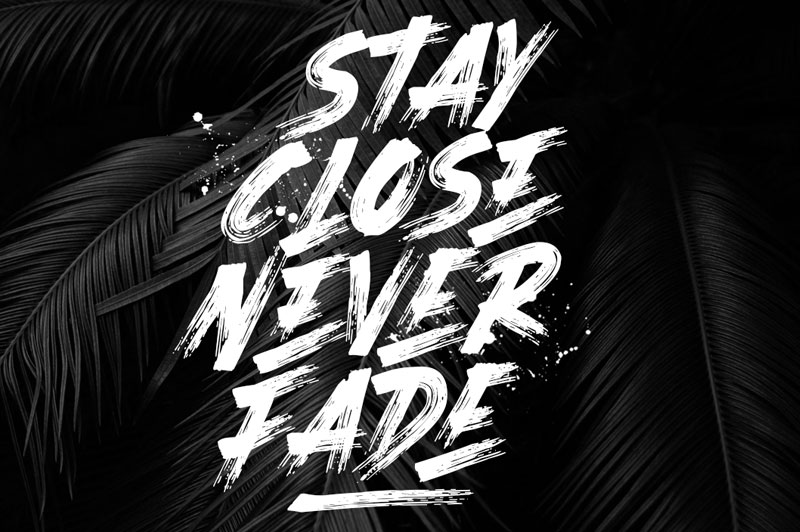 Ocean Rush Font was created by The Branded Quotes and is available for oil paint enthusiasts. This font is more artistic on a rough surface. For landscape design, swimwear brands, and anything related to the sea, in general, will be unique and flawless.
Price: Free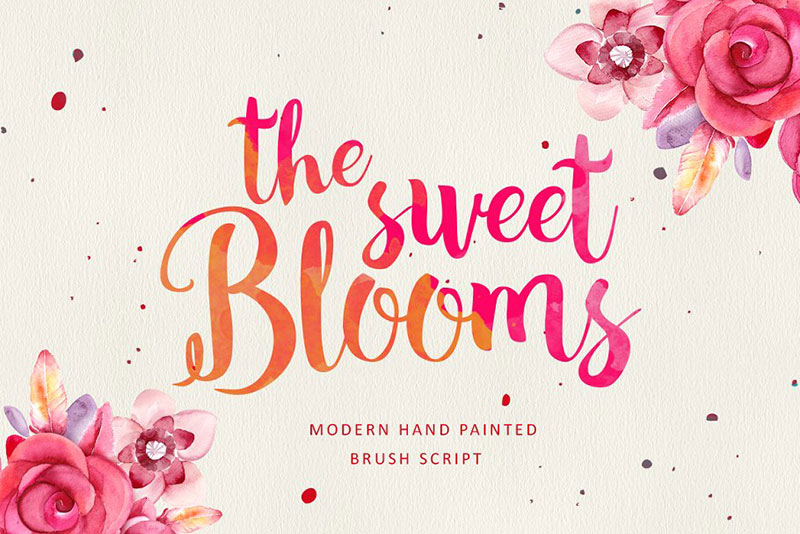 The Sweet Blooms font is very cute. With this watercolor font, you can cultivate your art like a flower and reach the path of success in designing logos, birthday, and wedding invitation cards.
Price: Premium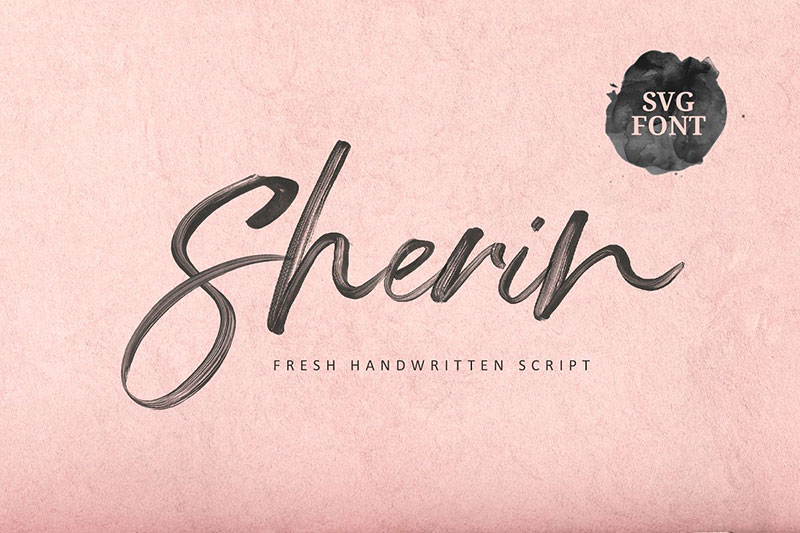 Sherin SVG Displays hand-painted and texture fonts. With this font, you can design many images, tags, quotes without worrying about whether the audience will like it or not.
Price: Premium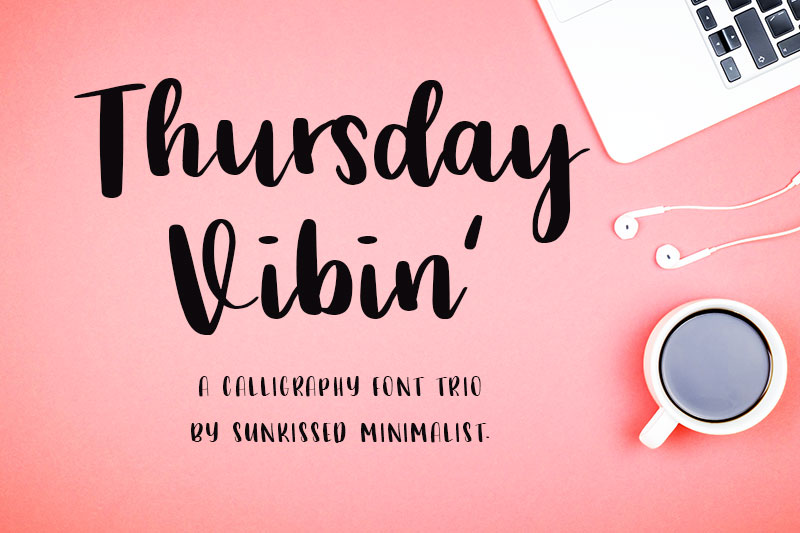 Thursday Vibin is one of the fonts that are free for personal use but is worth the effort to use and buy incense. This playful font is designed by Chris Glover and is waiting to be in your design.
Price: Free
Smitten Script Bonus Goodies! The font is inked and bold. Also, despite the splatter in the characters of this font, it shows that it is very natural and beautiful, which will make your design attractive. This font is suitable for typography, art brands, flyers, painting training posters.
Price: Premium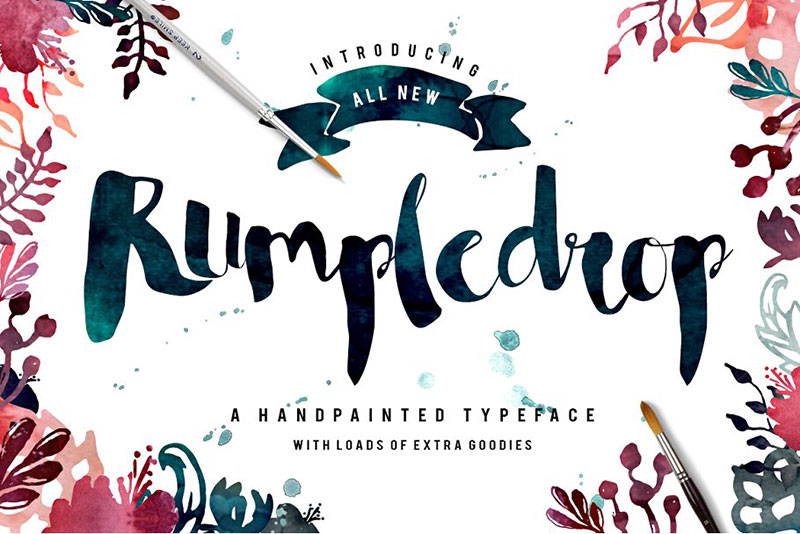 Rumpledrop Typeface Bundle is very wide and has a collection of watercolor textures such as gold, silver, platinum that will amaze you. This collection is presented in Photoshop templates and layers and can be edited.
Price: Premium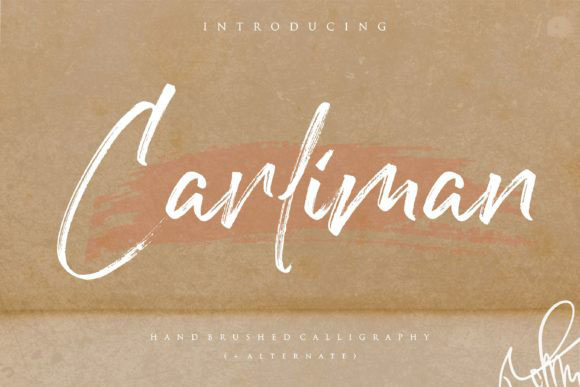 Balpirick Studio presented the Carliman font, beautifully and by the principles of natural handwriting. The characters are transparent and can be used in a set of designs and projects. For example in the design of invitation cards, decorative designs, instead of signatures, and much more.
Price: Free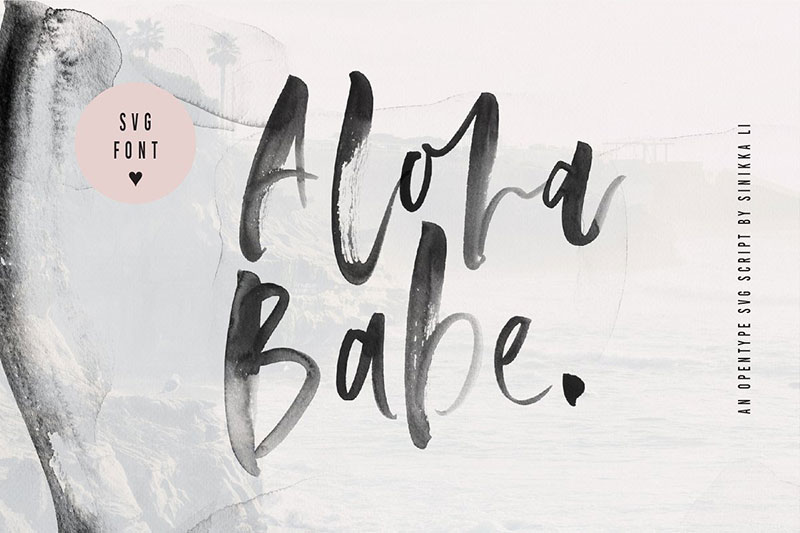 Aloha Babe SVG is a feminine and hand-letter font that is organically inspired by hand gestures for writing letters. This watercolor font is a great choice and a perfect combination for logos, personal business cards, signatures, invitation cards.
Price: Premium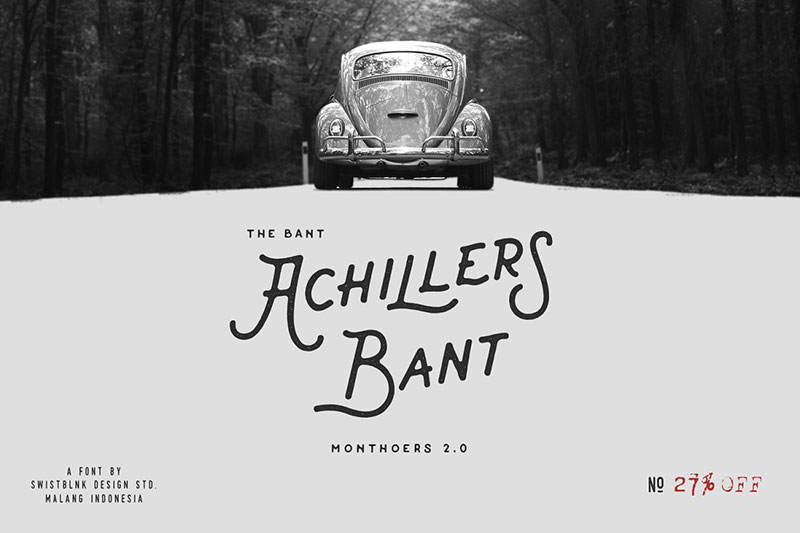 Bant Achillers Typeface is a retro font from the '80s and '90s, but this collection includes watercolor fonts because the letters are designed with smooth movements. Prioritize logos, invitation cards, quotes, and more to generate logos.
Price: Premium
Kathen has bold fonts and bubble letters for animation and children. It is very legible despite the monoline letters. The combination of happy colors in this font to make the design attractive, whether for celebration or children's work, is one of the best choices.
Price: Free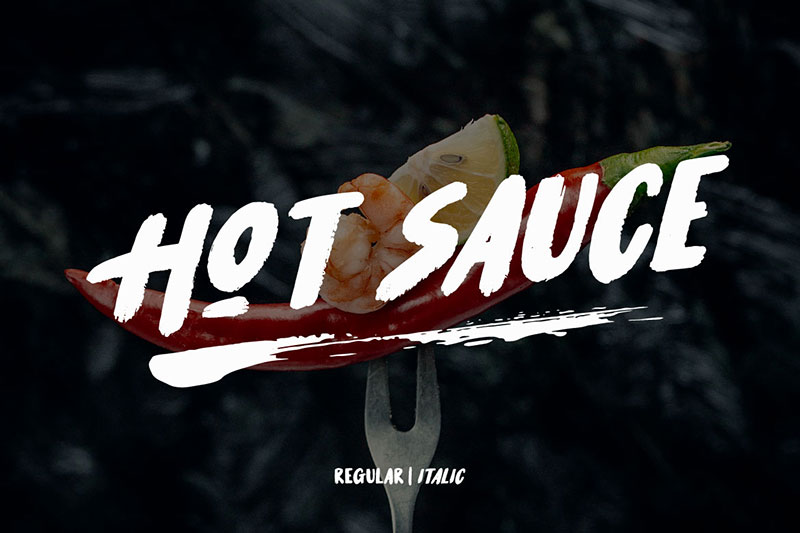 Hot Sauce font is presented with 4 different styles to attract the audience with it. This hand-painted font is a great example of designing logos and advertising posters of food and fast foods. Also great for stationery and children's picture books.
Price: Free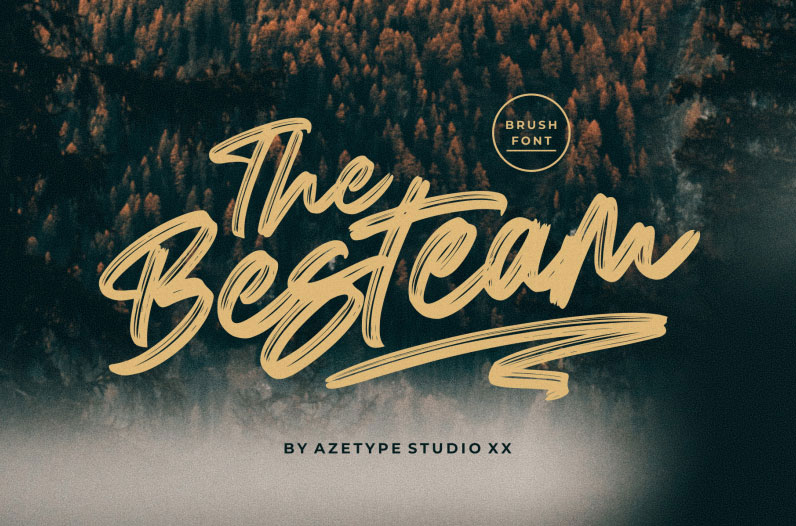 When a very wet brush is drawn on a sheet of paper, the result is similar to this font. This monoline and watercolor font was created by and will satisfy your desires for an attractive and pleasing design.
Price: Free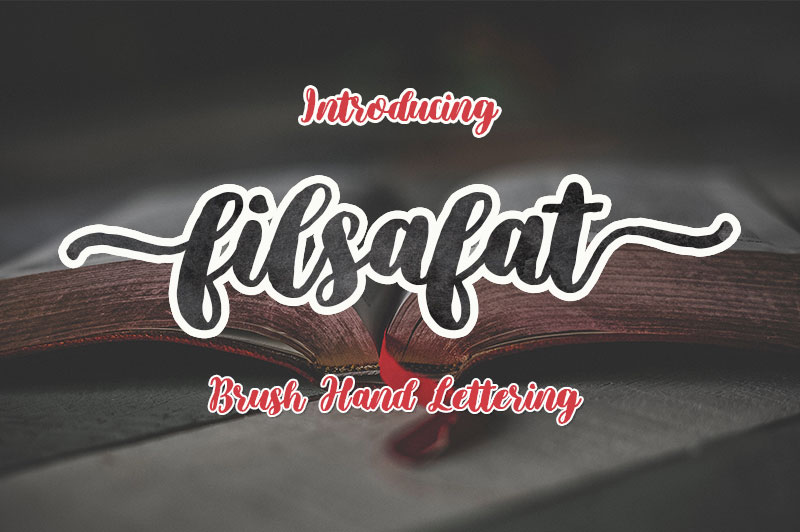 Filsafat is a floral font that Best Font Studio has produced with thin and thick lines. With this watercolor font, dreamy landscapes, dreamier, more beautiful greeting cards, and florist logos will be more attractive.
Price: Free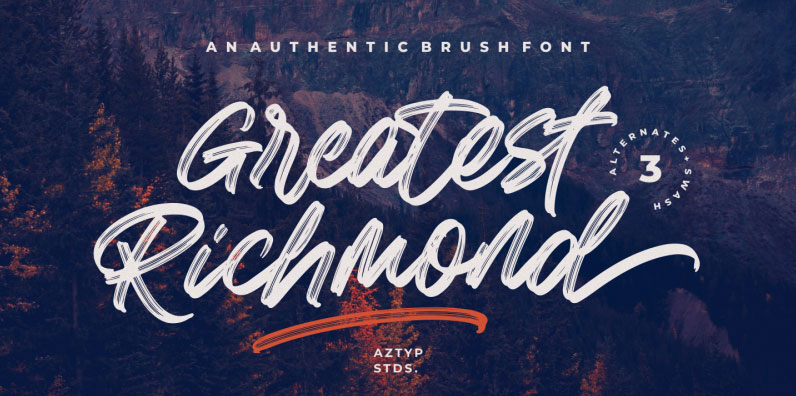 Greatest Richmond fonts are published in 10 different types that can be of great help to people who edit many texts or long texts and like to use each different style of watercolor.
Price: Free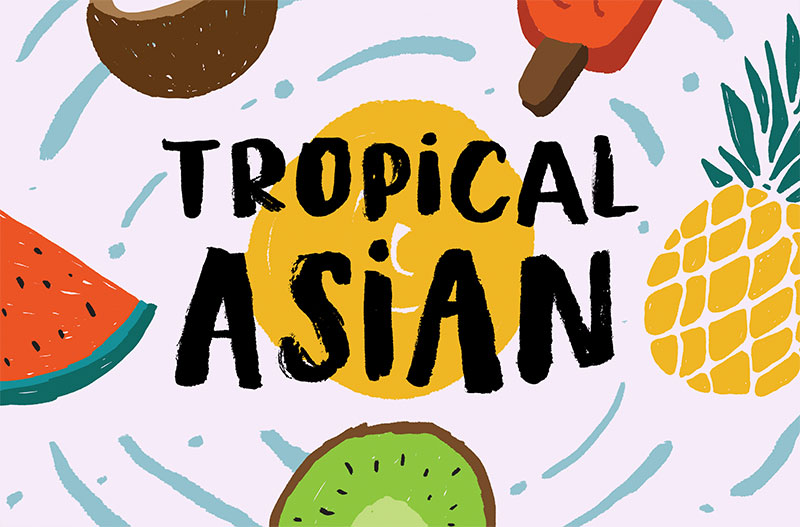 Tropical Asian Font is a watercolor artwork by Konstantine Studio. With this hand-painted font, many decorative designs, sculpture shops, art galleries, and various art stores will be special.
Price: Free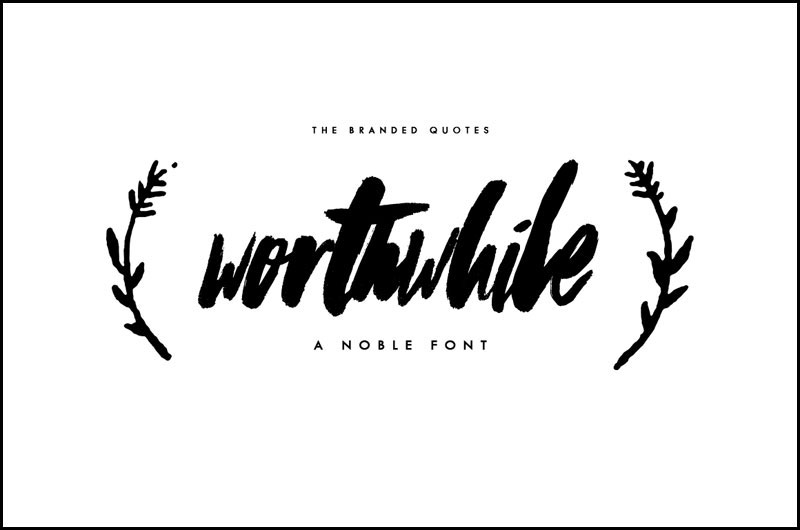 In this font, the letters are tall and stuck together and it is suitable for designs that have little space for texts. This font can be one of your best projects in winter designs, logos, labels, accessories, and many more.
Price: Free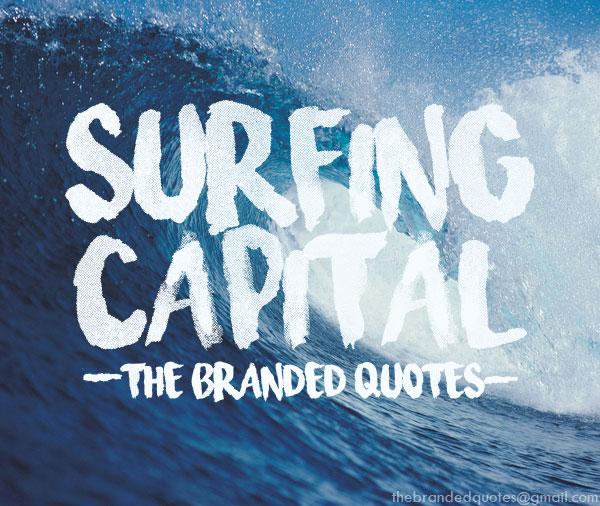 Surfing Capital is a chaotic font that can fit into any watercolor design. One of the unique features of this font is the rough texture of the letters, which can be a good match with rough backgrounds such as linen fabrics and designs on them.
Price: Free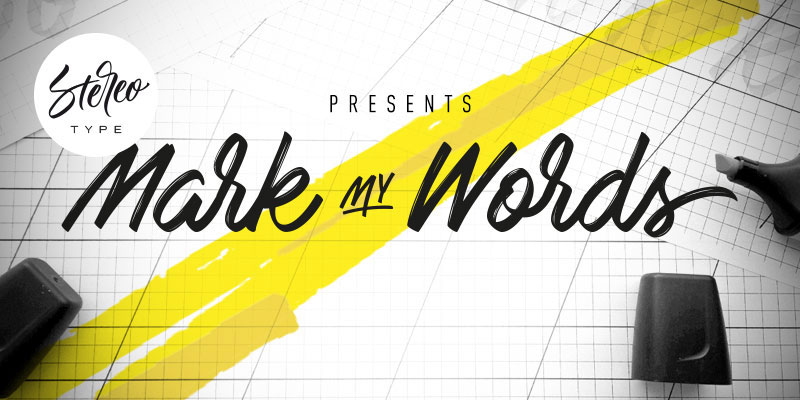 Mark My Words is a marker font provided by StereoType. With this font, you can view the brush dance on a digital page and include it in your art projects. If you are interested in this font, you might also like to see similar fonts. So I suggest you look at the list of the Best Marker Fonts.
Price: Free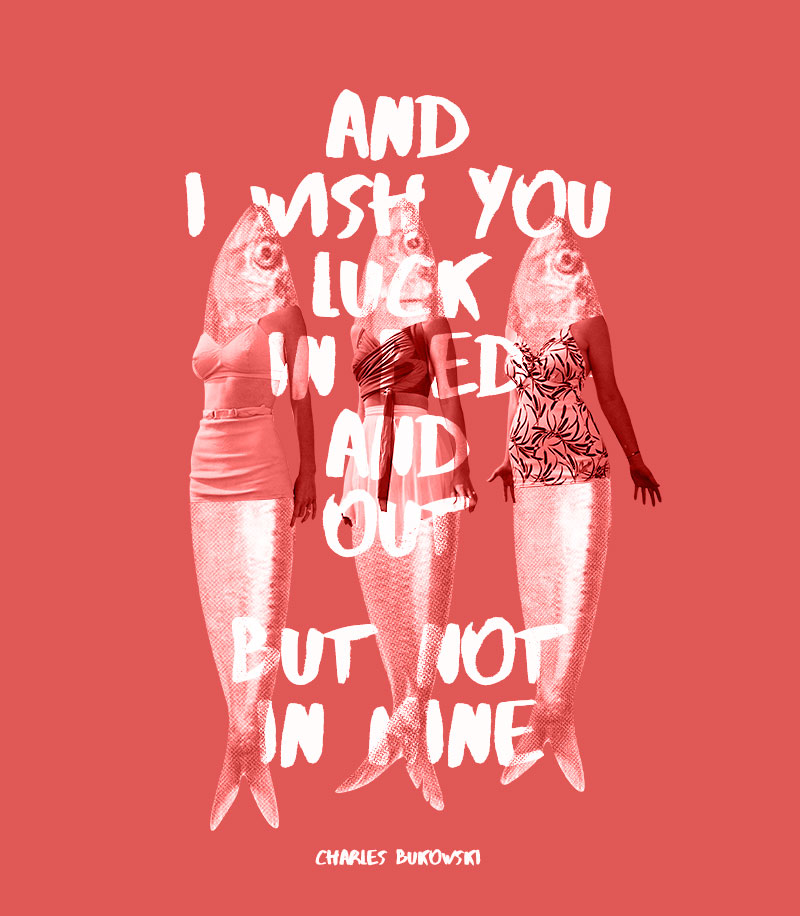 Abys is a handwritten and hand-drawn font. Despite the broken and irregular lines, but a lot of nature is like painting with watercolor brushes. You need this font to enhance your design, text, or brand.
Price: Free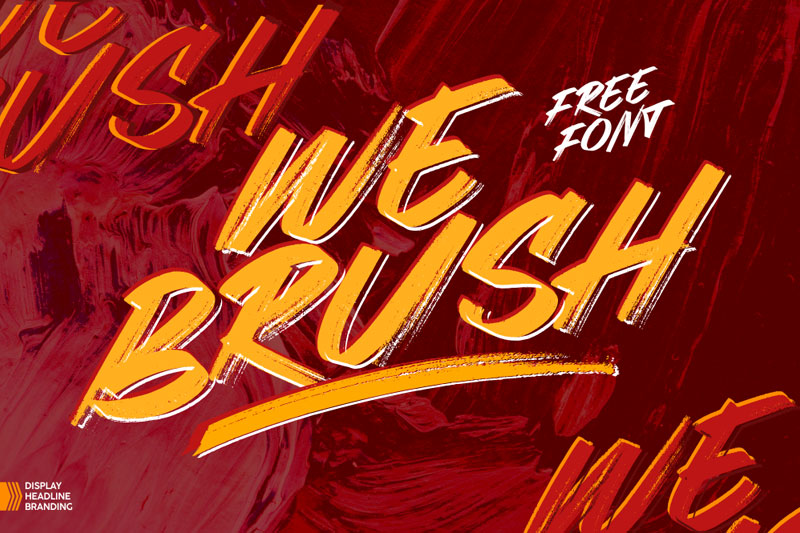 Webrush Font with italic style and hand-painted texture will be introduced to you in the following. With this font, you can use it for many marine brands, beach images, and even cosmetics brands such as eye liner, eye shadow.
Price: Free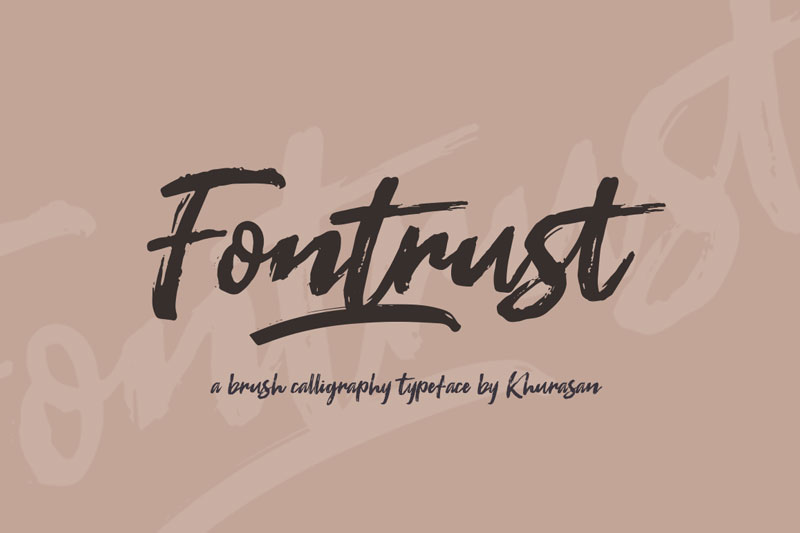 Fontrust is a vintage font that is a product of Khurasan studio. This font is very interesting and natural, and sometimes it is difficult to distinguish it on paper. Choose fashion brands, business cards, logos for fashion brands.
Price: Free
Conclusion
Watercolor is a style of painting that combines colors. In the collection of watercolor fonts, they are designed by using this method and are great for many purposes that have been introduced, such as designing birthday cards, wedding cards, logos, and art supplies labels.