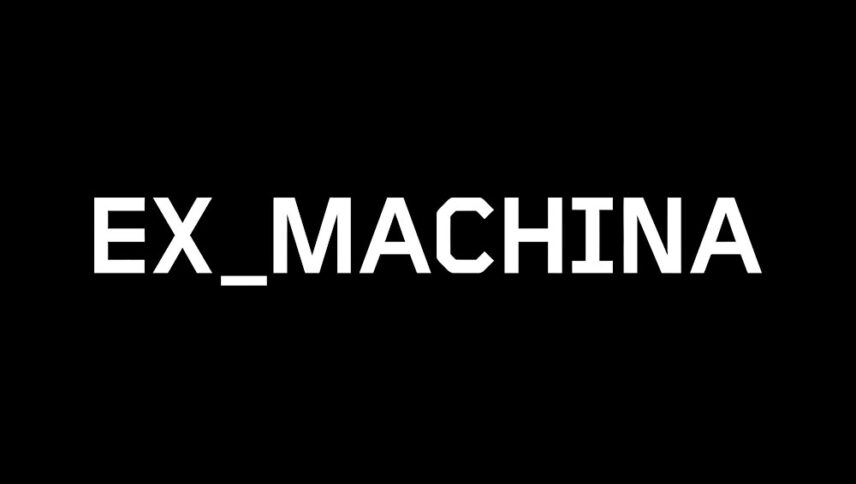 What Font Was Used in Ex Machina Logo and Posters?
"Foundry Gridnik" is the font used in the Ex Machina logo. This font is designed by Wim Crouwel and published by The Foundry. You can purchase it from the link below.
Ex Machina Font Free Alternative
If you don't feel like buying this font, It's ok. We've gathered a free font similar to Ex Machina font for you. This font is designed by Cadson Demak. You can use the font in your personal and commercial projects. Download for free and enjoy.
---
About Ex Machina Movie
Ex Machina is a psychological science fiction movie. This British film is written and directed by Alex Garland. The film stars Domhnall Gleeson, Alicia Vikander, and Oscar Isaac. Principal photography began in 2013 and filming took place in two different locations, Norway and Pinewood Studios. Ex-Machine was shot as live-action, an all the effects were done in post-production.
This movie was made on a budget of $15 million and was released in the United Kingdom on 21 January 2015. It earned $36 million worldwide was listed as one of the best independent films of the year and won the Academy Award for Best Visual Effects at 88th Academy Awards in which the film was also nominated at other categories.
The cast of this film was also nominated for the performances for Golden Globe, BAFTA, and Empire Awards. This movie holds an approval rating of 92%, with an average rating of 8.1/10 on the Rotten Tomatoes website with many reviews citing that it is a visually published work. Receiving generally positive reviews, this film was scored 78 out of 100 on Metacritic.
The plot revolves around a young programmer that is selected by his CEO to participate in an experiment in synthetic intelligence and evaluate the human qualities of a highly advanced humanoid A.I.