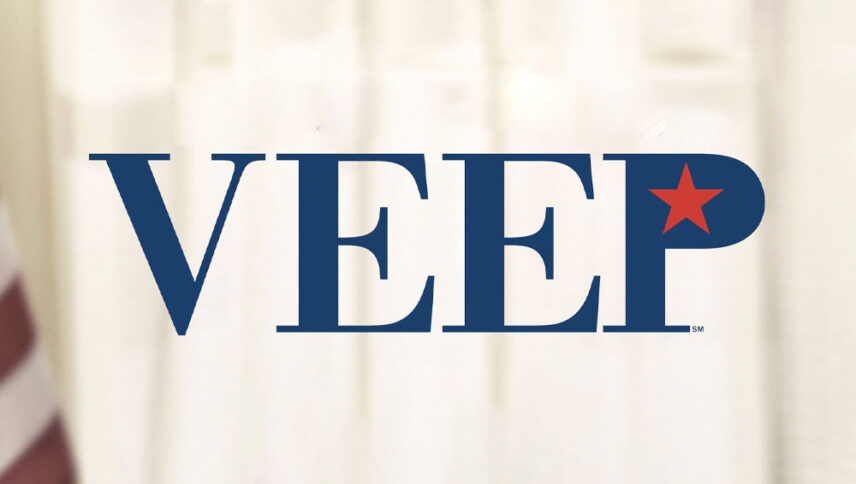 What font is used in the Veep logo?
"URW Bodoni Wide Medium" is the font used in the Veep logo. This font is published by URW Type Foundry. You can purchase this font from the link below.
If you do not want to buy this font, we have also provided a free and alternative font that is very similar to the original font.
You can use this font in your personal projects. Download and enjoy this font from the link below.
Wherever there is talk of politics and elections, the main colors that symbolize the American flag are used in many posters, flyers, as well as Veep logo fonts. This time, the font of the Veep series logo also uses blue and red colors, and these letters indicate the style of epic, heroism, and independence. You can also use this font on Independence Day, presidential advertising flyers, and many US nationality designs and display the symbol of this country except the flag.
About Veep
To find a sitcom that intends to make the audience laugh more than anything else, you have to look at the multi-camera collections of the conservative network CBS or cable networks that are more common but often built in a short amount of time.
The Vice President or Veep is a comedy television series, American political satire starring Julia Lewis-Dreyfus, broadcast on HBO. This series was created by Armando Ianucci based on the British sitcom collection called The Thick of It.
Veep is the unreal story of Selena Meyer, the vice president and then the president of the United States. This collection is the biography of Meyer and his team, who are trying to make a difference and leave a lasting legacy for the US presidency without appearing at the daily political games in Washington, DC. To be grounded …