25+ Best Free and Premium Cactus Fonts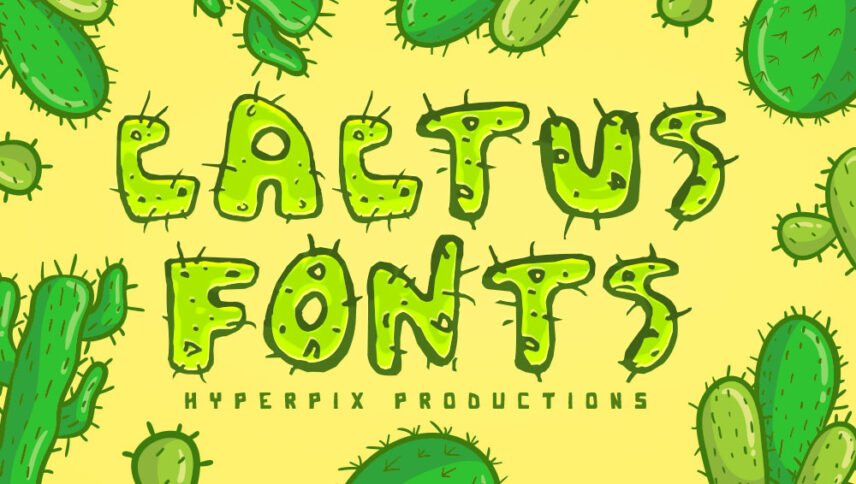 When it comes to cactus fonts, the mere word playful doesn't even begin to describe what these fonts do to your typography. Drawing inspiration from cactuses, these fonts are characterized by rugged edges or pointy structures that convey your message loud and clear.
Their cartoonish appearance teamed up with additional cute details leads to something casual but quirky, and that's the real trick. With an imperfect but creative style to boast, cactus fonts exceptionally fit any design with a western or cowboy flavor. Throw them on your greeting cards, website banners, posters, or T-shirts, and they're bound to capture the imagination. Who doesn't enjoy such charmingly creative artworks after all?
Best Cactus Fonts
Now let's get down to creating some stunning designs using any of these gorgeous cactus fonts. You've got free and premium options, and now we want to throw in our other impressive collection: the text effects. It'll be just awesome!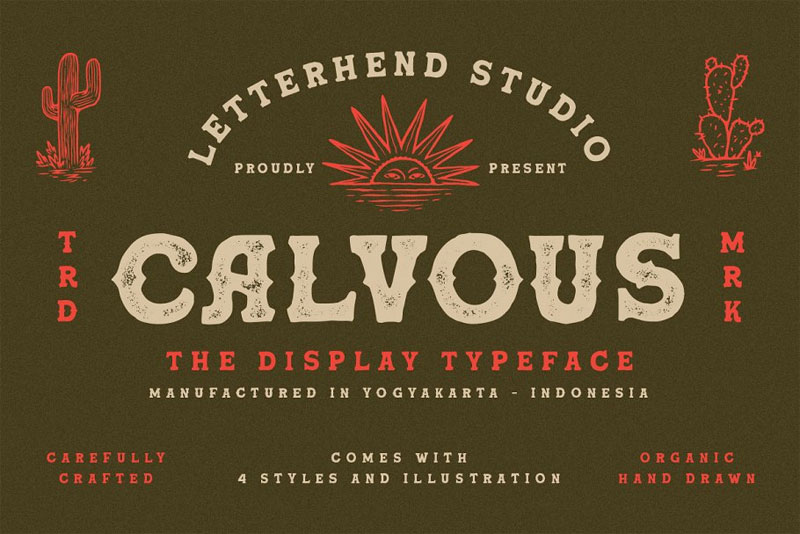 Calvous Slab Serif Typeface font is designed by Letterhend Studio. When you need a gothic and rustic style, this font will help you and very quickly prepare your design for sending posters or logos of special brands of Mexico, cowboy themes.
Price: Premium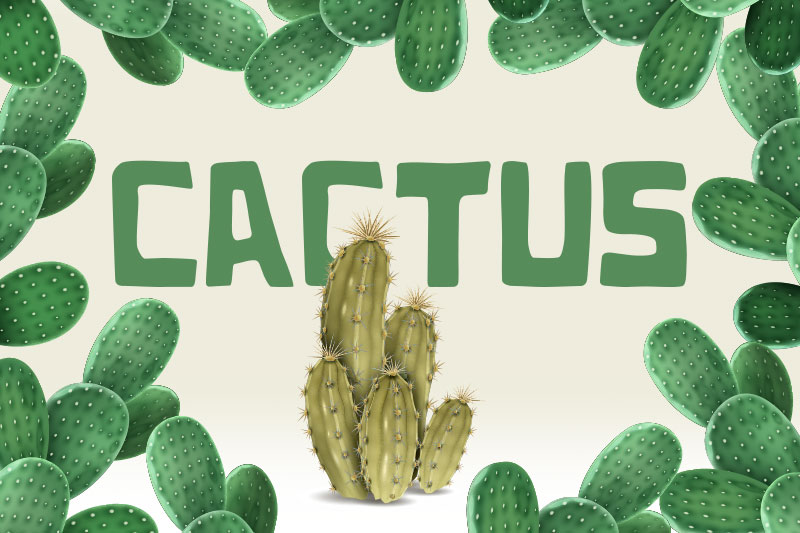 Cactus font is designed by Marlon Gonçalves. This font has a stone style and graffiti, which is suitable for designing the logo of florist brands, video games, and animated posters.
Price: Free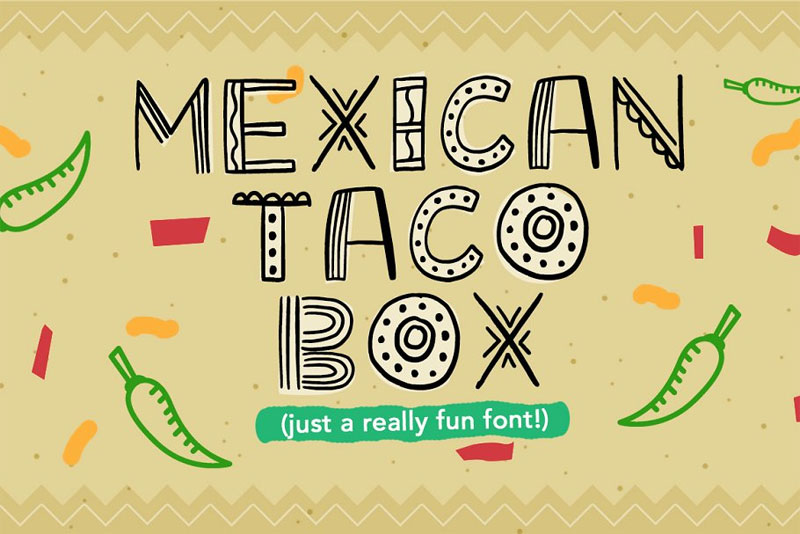 Mexican Taco Box font is very cheerful and varied and reminds everyone of Mexican spicy food. So right now you can make a Mexican restaurant menu, restaurant logos, and a lot of food packaging like pickles, peppers.
Price: Premium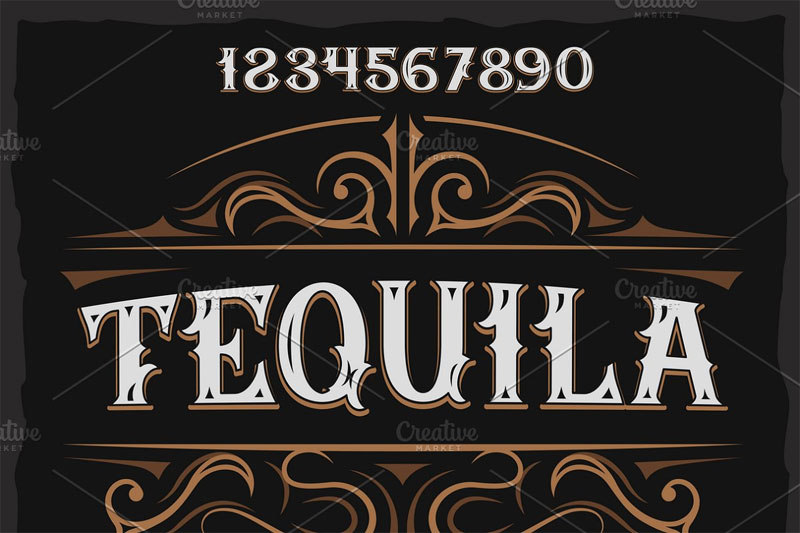 Vintage label typeface Tequila has a gothic style font and makes it unique for many purposes of logo design, posters, and packaging of alcoholic beverages and beer with the lines engraved on the letters.
Price: Premium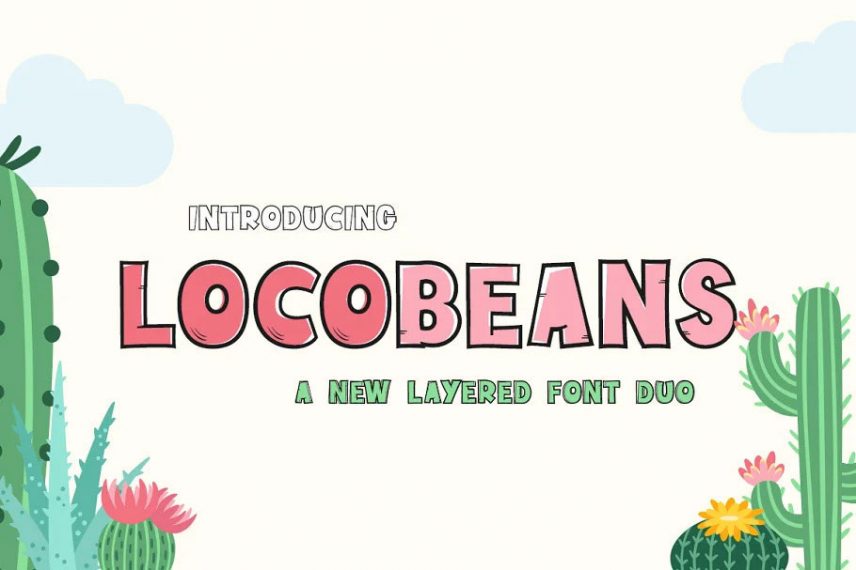 Locobeans Font Duo is one of the fantasy fonts in the Cactus font collection. This font has a barbed texture in some parts of the font texture. Some letters, such as A, have an exception and do not have a hollow part. You can use this font for advertising in Texas designs and florists.
Price: Premium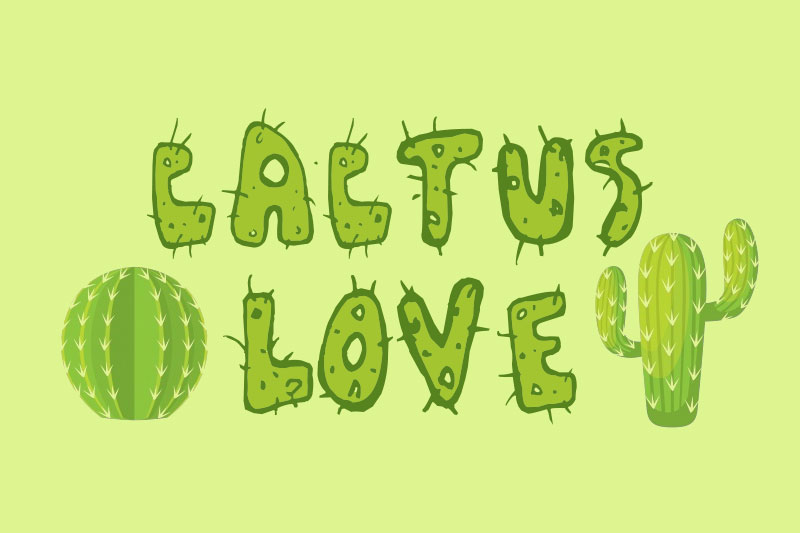 Cactus Love font has a graffiti style and is reminiscent of wild western cactus due to the razors on the entire surface of the letters. In Western posters, you can consider the wildlife in the tropics with animals such as snakes and lizards.
Price: Free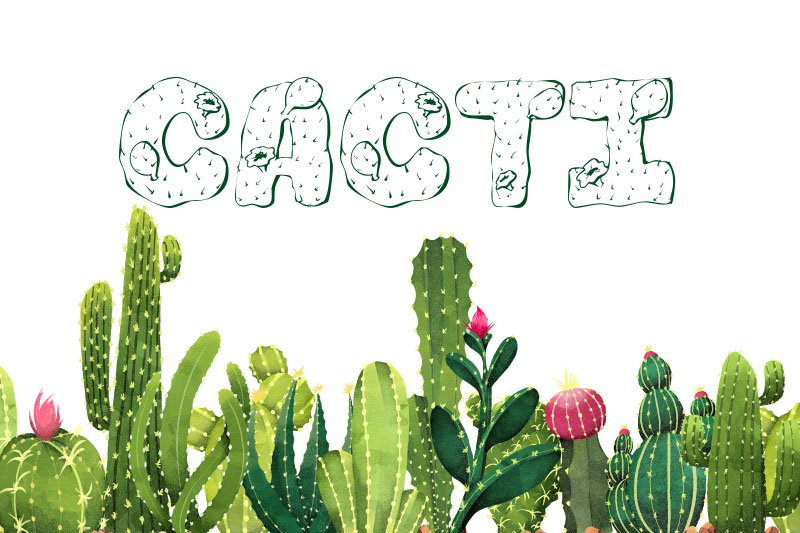 101! Cacti font designed by Night's Place. This font is designed very similar to cactus texture. Each character has thorns and flowers that make this font look like a real cactus. You can place a real cactus with this font on natural backgrounds by choosing green and red colors.
Price: Free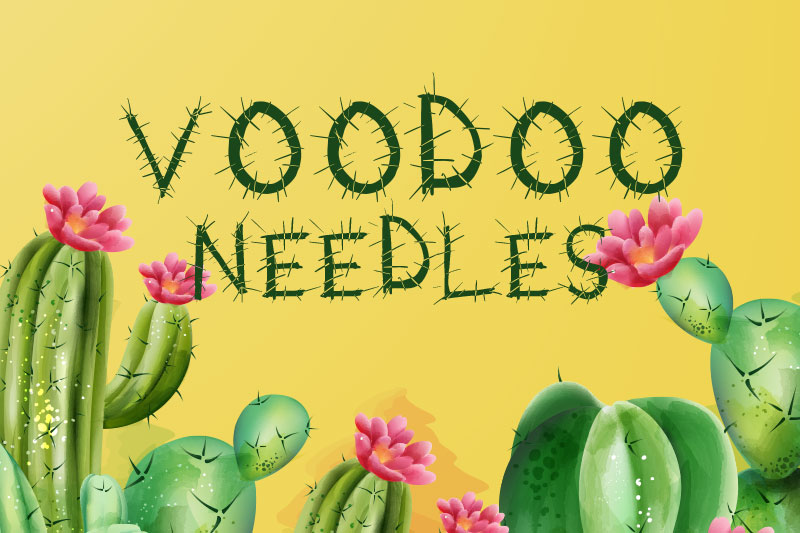 Despite its thorns, the Voodoo Needles font evokes a good and lovable feeling in the selection, and for many posters, cactus, mag, sewing accessories, or logo design or text with these letters will be beautiful.
Price: Free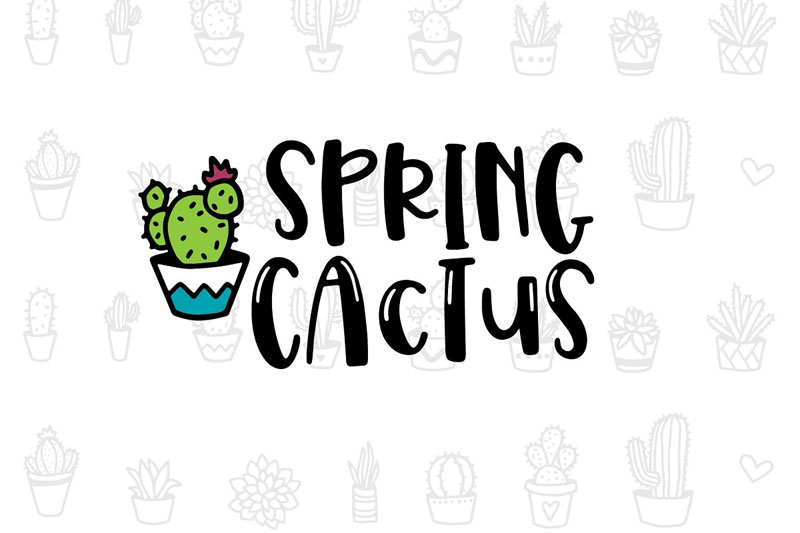 Spring Cactus font has a fancy and windy style. So for birthday themes, fancy invitation cards designs on mugs, and flower pot can be a good idea.
Price: Premium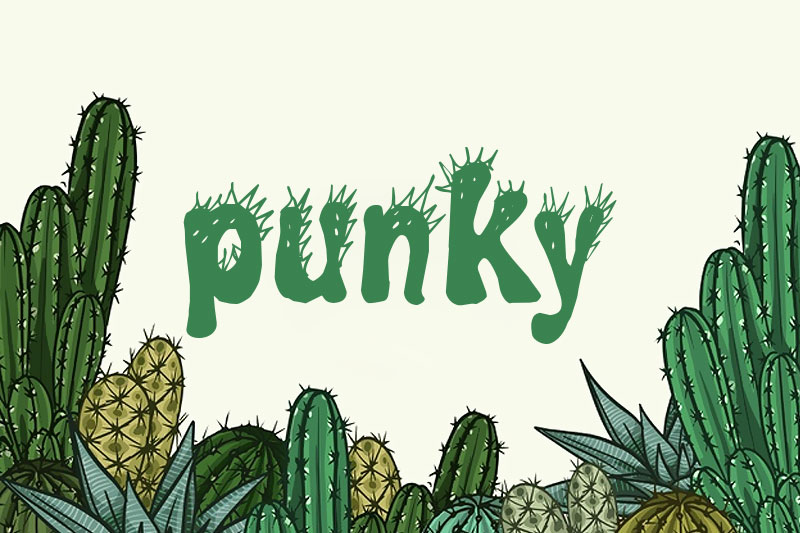 CF Punky cactus font has a chubby and horror style. For many scary and fantasy themes, the logo of florist brands is appropriate.
Price: Free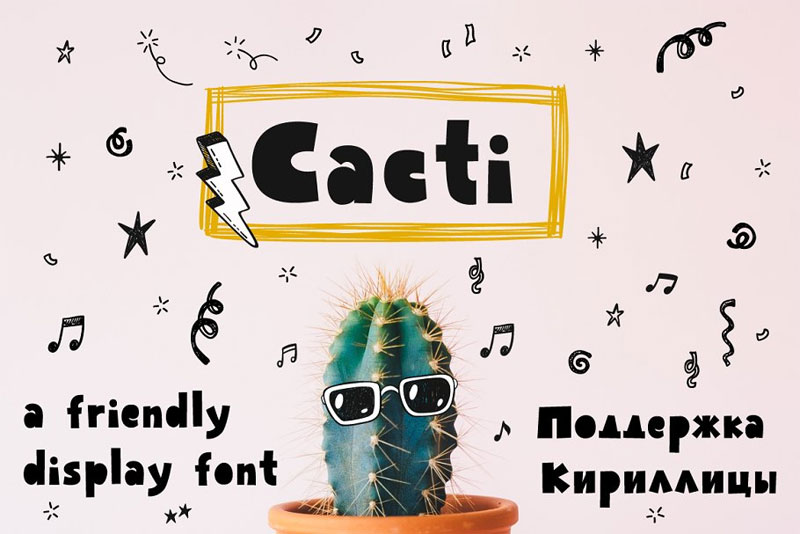 Cacti display font has a chubby and bold style, and because it also supports Latin letters, you can prepare advertising posters in the Mexican language as the restaurant menu.
Price: Premium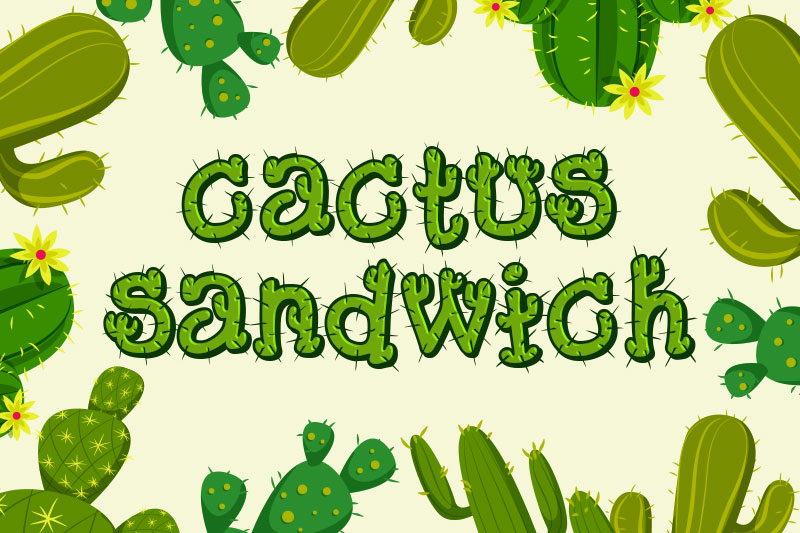 The Cactus Sandwich font is very interesting and elegant. For almost every letter, there is a special cactus flower that is perfect for the catalog of flowers for sale. Also suitable for skincare brands where cactus is one of its ingredients.
Price: Free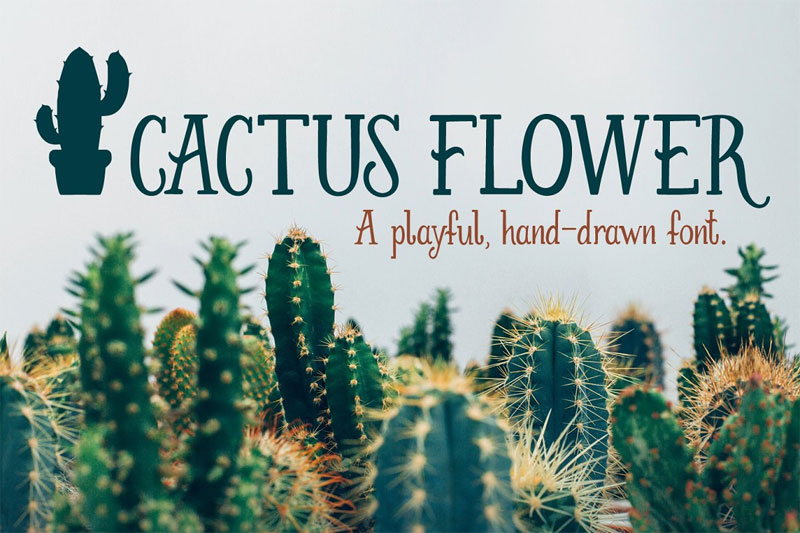 Cactus Flower font is perfect for logotype illustration, t-shirt design and poster, landscapes full of cactus, and green forests. So don't miss the opportunity and download it quickly.
Price: Premium
Cactus Tequila has a routed style and since it has added 3D design to this font, all you have to do is write and print the desired text or use it in posters and logos.
Price: Free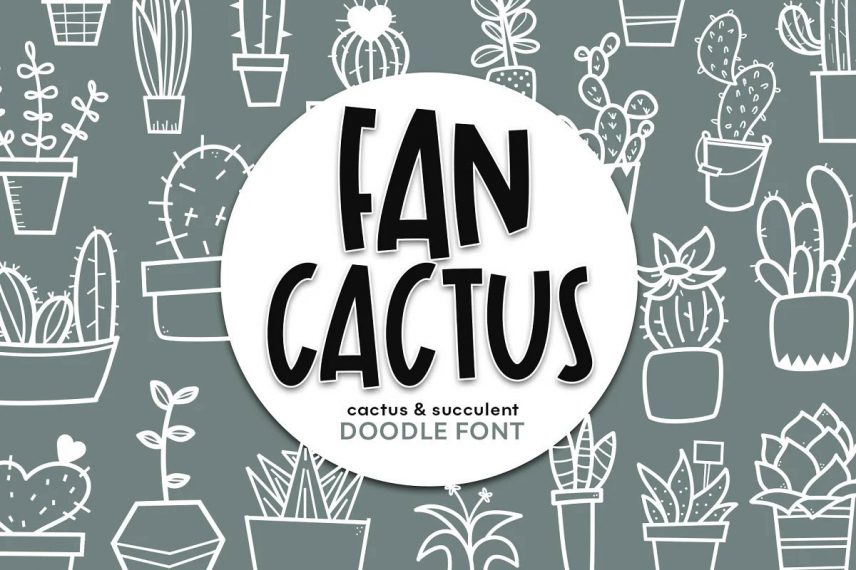 Fancactus A Fun Doodle is a playful and fancy font. This font can be used to design animations. There are also cactus doodles next to the alphabet letters that make it easy for you to create a background.
Price: Premium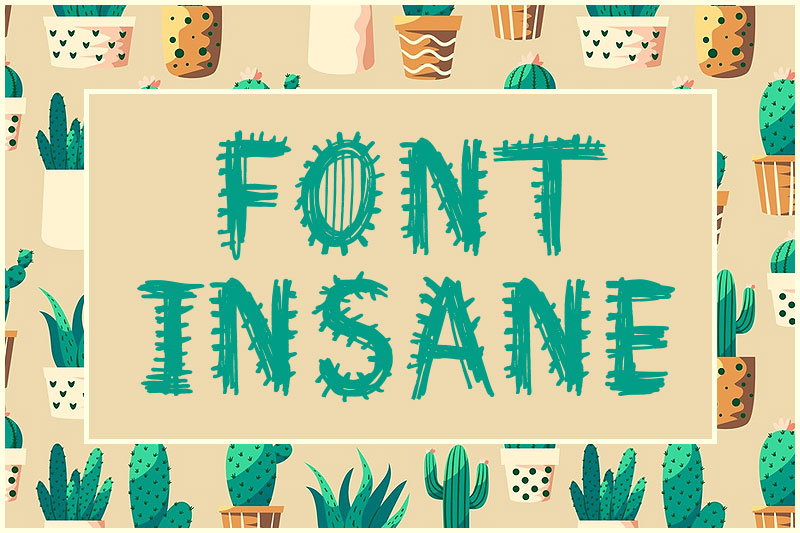 Font Insane font has handwritten style and quickly designed according to the irregular lines seen in the letters. You can use scary posters to advertise in the desert and Western landscapes.
Price: Free
The CACTUS Handlettering font is a handwritten style and is suitable for many people who like their desks to be filled with energy and text.
Price: Premium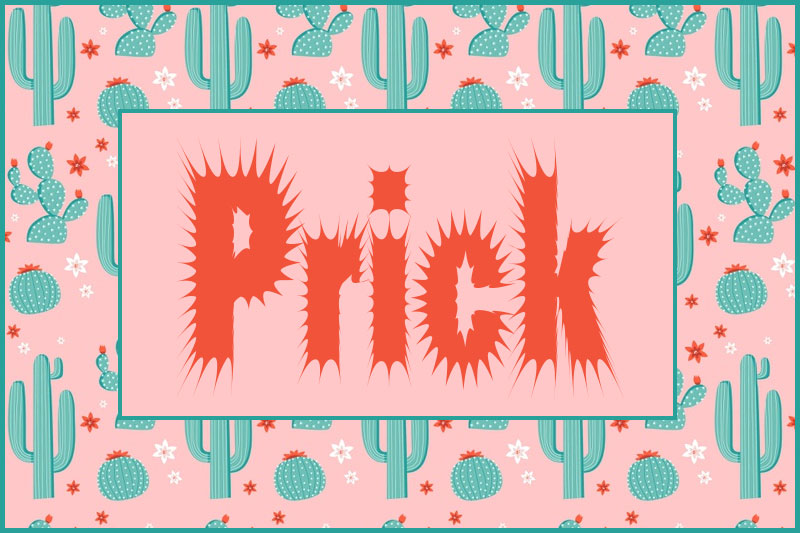 Prick cactus font has a Sharp style and its designer, Astigmatic One Eye Typographic Institute, has used sharp lines for the edges of the font, and it seems to have been very successful for people who need to design gardens advertising posters.
Price: Free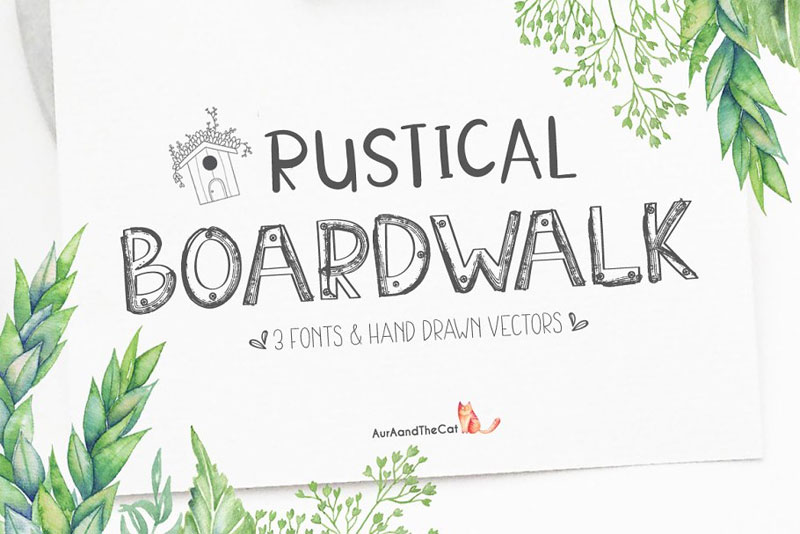 Rustical Boardwalk font is designed by AurAandTheCat. If you feel that your beautiful farm needs one of the most beautiful paintings or you have a greenhouse that many people would like to visit and buy beautiful flowers, including cactus, this cactus font is one of the most engaging fonts for your work.
Price: Premium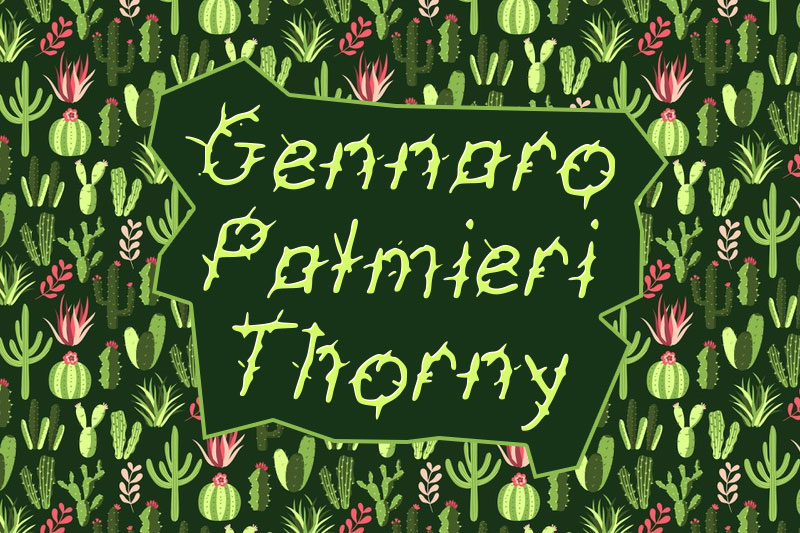 GennaroPalmieriThorny font shows a very scary feeling, which is suitable for serious and dangerous work. For example, if you need to design a banner or signs in a dangerous area, this font will help a lot and can be a serious warning message.
Price: Free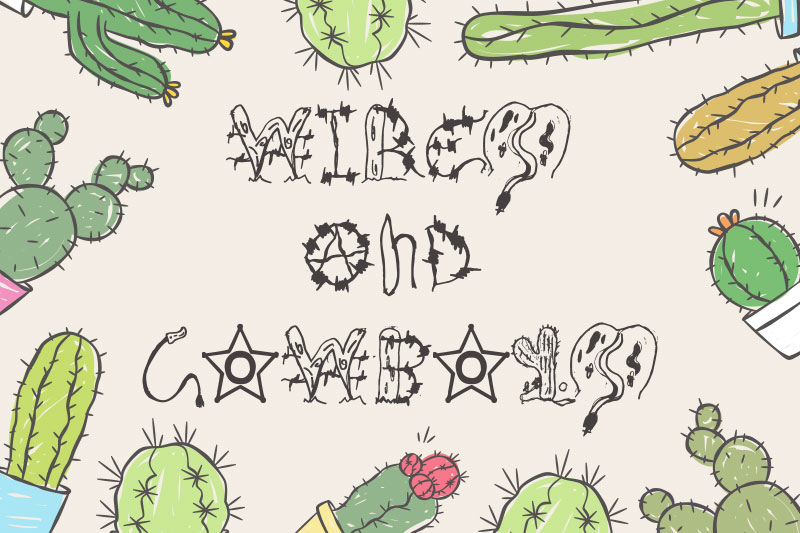 Wires and Cowboys font shows an interesting and different combination in the concept of cactus and wires. Due to the strong idea, you can use it in electronic brands, personal use, fantasy posters, or animations.
Price: Free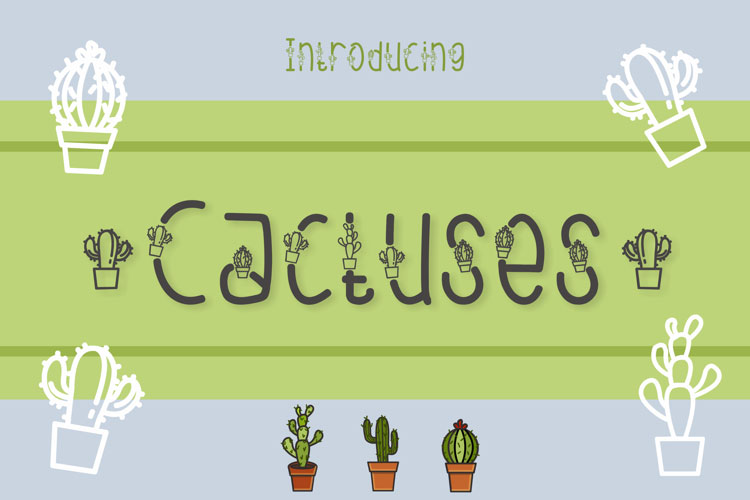 Cactuses The font has fancy lines with cactus pots, and this font can be used to design florist logos, garden supplies, greeting cards, and much more.
Price: Free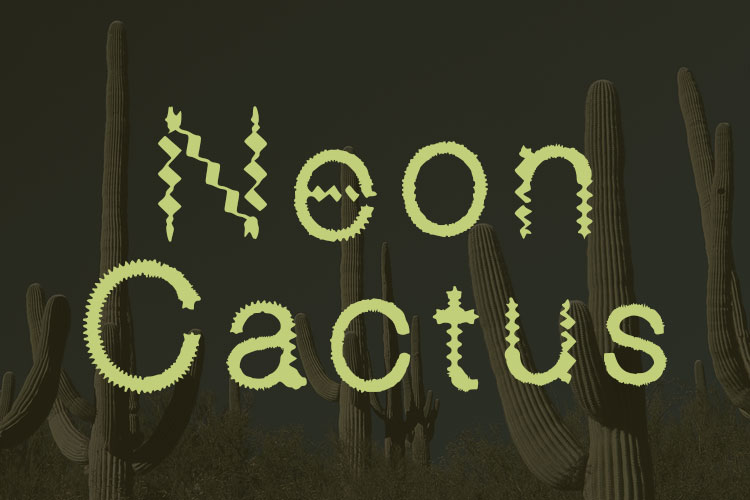 Neon Cactus Font is a combination of neon style and cactus texture. Each stroke resembles one of the strongest cacti commonly found in the Wild West. Use to design Western themes, animations, and logos.
Price: Free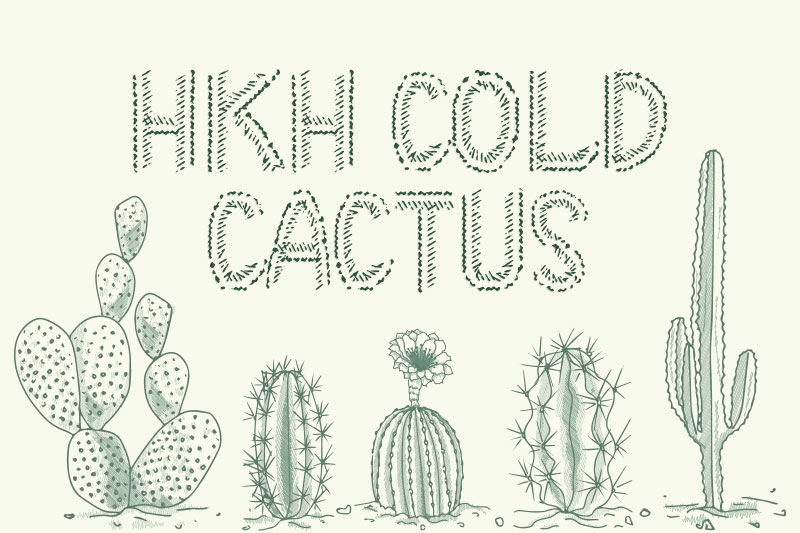 HKH Cold Cactus has a textile style and is suitable for many decorative designs on rough fabrics such as jeans, beautiful and fancy writing on pots, or logo products related to gardening.
Price: Free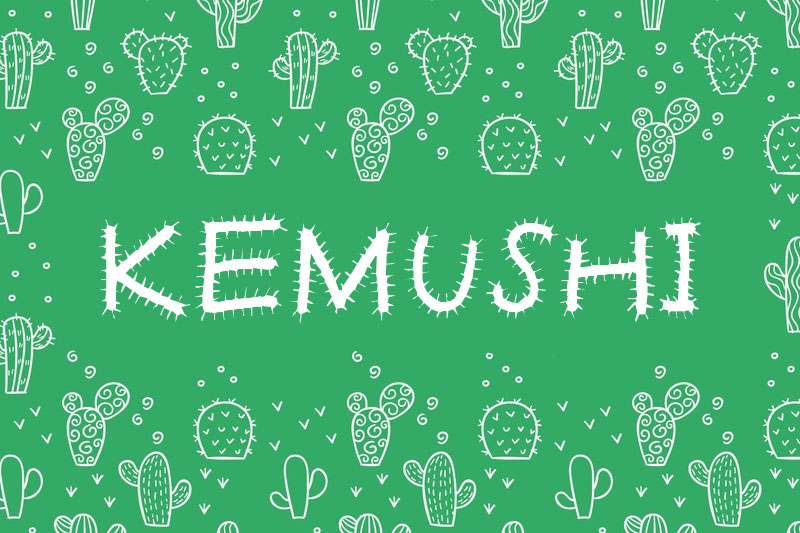 Kemushi font has one of the largest sets of characters with 14965 characters. You can count on this font for any notebook, mug design project that requires a sharp and numbered style because its vast collection does not disappoint you.
Price: Free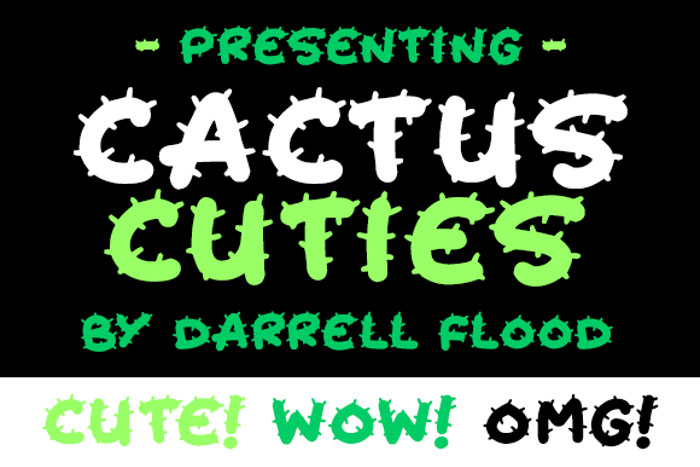 Cactus Cuties font is designed by Darrell Flood. This cactus font is designed like sharp cutters that cactus have and is used for many purposes such as florist brands, fancy designs for Instagram posts.
Price: Free
Conclusion
I have always liked to decorate the home area, my workplace, and even my yard in the best way, this decoration is not only beautiful with flowers but beautiful writings such as the name of the flowers, can create a different and lovely atmosphere. It can be a good choice for you and people who have a garden or a flower shop, so you can read and download this introduced cactus fonts collection at the right time.