Once Upon a Time in Hollywood Font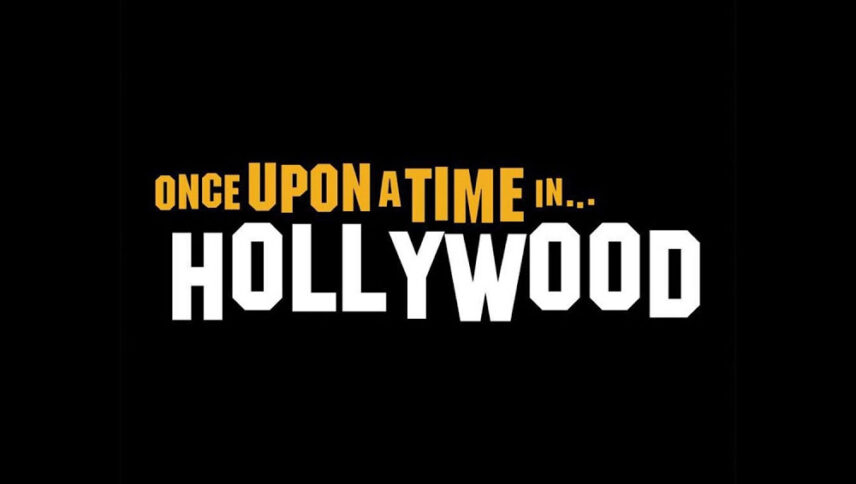 What Font Was Used in Once Upon a Time in Hollywood Logo and Posters?
Hollywood Hills is the font used in the movie Once Upon a Time in Hollywood. This font is designed by ShyFonts. You can use the font in your personal projects. Simply download it from the link below.
---
About Once Upon a Time in Hollywood Movie
Quentin Tarantino is the director and the writer of a black comedy film called once upon a time in Hollywood. Leonardo DiCaprio, Brad Pitt, and Margot Robbie joined the cast in 2018 and played roles in this movie which is set in 1969 LA. Sony Pictures could win the right to distribute this film. It is announced that this upcoming black comedy will be released on July 26, 2019.
Once upon a time in Hollywood is the story of a television actor named Rick Dalton (Leonardo DiCaprio as Rick Dalton ) whose attempts to become a successful actor has not worked and with his best friend Cliff Booth (Brad Pitt as Cliff Booth) are trying to achieve success in the film industry. The story takes place in Hollywood's golden age which is 1969 in LA.
This movie will have the world premiere at Cannes on May 21, 2019. The 50th anniversary of the Tate–LaBianca murders is on August 9 and this movie is originally planned to be released on that day. Once upon a time in Hollywood is the last movie that features Luke Perry, who passed away in March 2019. This film is a co-production between the US and UK and is produced by Columbia Pictures, Bona Film Group, and Heyday Films studio.