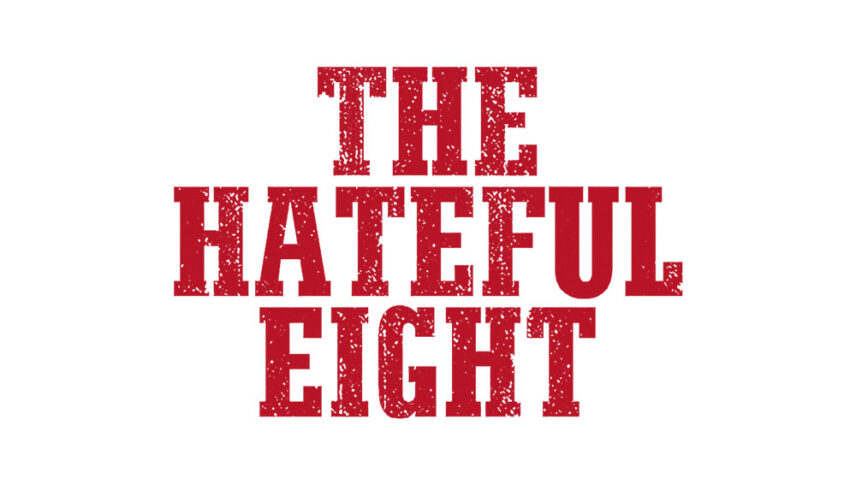 What font is used in The Hateful Eight logo?
"Karnak Pro Cond Black" is the font used in The Hateful Eight logo. This font is designed by Steve Jackaman, Ashley Muir and published by Red Rooster Collection. You can purchase this font from the link below.
If you do not want to buy this font, we have also provided a free and alternative font that is very similar to the original font.
You can use this font in your personal projects. Download and enjoy this font from the link below.
Western-style can be found in most of Tarantino's works, and the "The Hateful Eight" logo font is no exception. Font style is almost the same as this director's work, but different effects are done by font designers. The effect of this font is designed with many points such as dust or many holes that are caused by the firing of bullets. In action movies, Western, which is popular with fans, this font is useful and you can make a big contrast with different effects.
I suggest you take a look at the list of the best Western fonts.
About The Hateful Eight
Tarantino has always been one of the most prominent Hollywood writers to date. In "The Hateful Eight," he uses a mix of humor and social allusions over the films nearly three hours, and it's commendable that the quality of these dialogues never diminishes throughout the film.
Many may think that Tarantino's new Western work is a continuation of his previous work, "Django Unchained" but it must be said that "The Hateful Eight" did not adhere to it even in the context of the "Western" genre, and contrary to the usual practice.
Tarantino's new film is a combination of classic Western cinema with themes from Hitchcock's mystical cinema. The hallmark of Tarantino's new work is that it proves to the audience that Tarantino can cultivate a low-profile puzzle story in the best possible way;