85+ Best Free and Premium Travel Fonts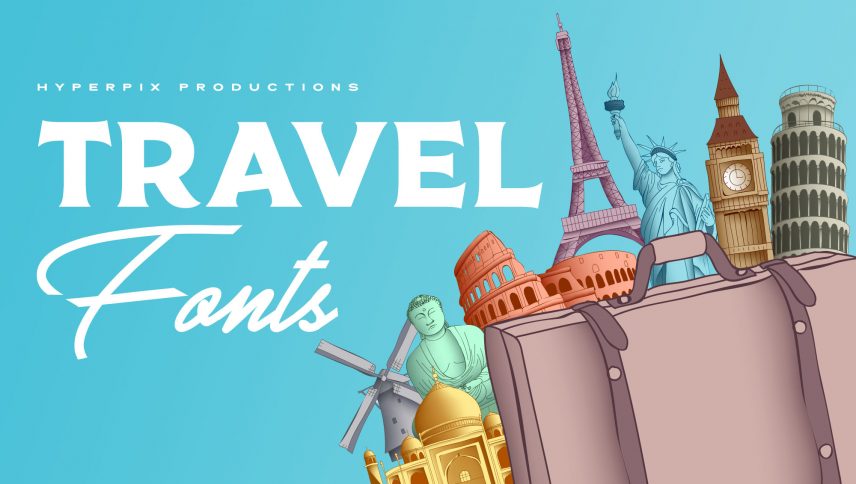 Are you planning to travel to places of interest in Paris, Italy, France, and many other cities, or want people to get tickets from your agency? All your customers need is good quality information along with pictures of historic, nature sites. If you have photos ready, now it's time for proper text on the flyer, poster, tourist tour, and even the logo of the tourist organization you have. Travel fonts are varied as there are many cultures and geographical locations.
Best Travel Fonts
This variety of fonts makes them more popular so that you will use them not only in one poster but in many others. With this set of travel fonts, we wish you a peaceful, enjoyable trip to the coasts, mountains, or forests of Africa.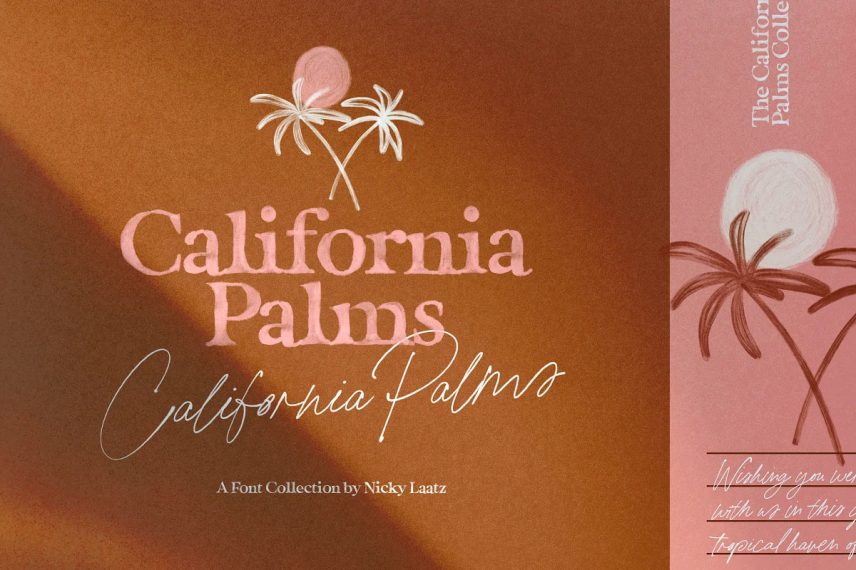 California Palms Fonts Graphics is a collection produced by Nicky Laatz and has watercolor, marker, handwritten styles, and three other types. You can convey the feeling of well-being on sandy beaches with palm trees with this summer font in the posters and flyers of summer celebrations, restaurants.
Price: Premium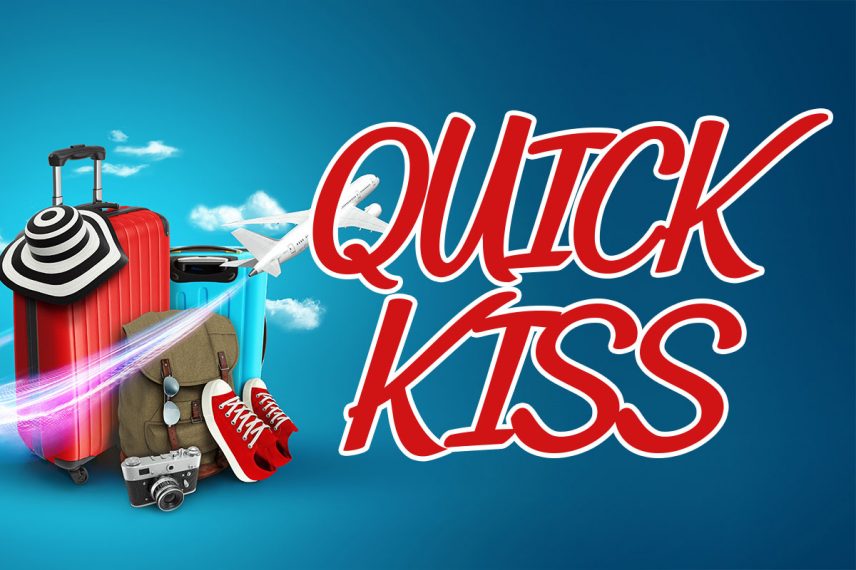 Traveling with a tour guide can be informative and fun, but I'm eagerly looking for places outside of the group for myself, in the back alleys, donut stores, and different neighborhoods, to get to know the city and Make it more environmentally friendly. By using Quick Kiss font to design posters and brochures, you can encourage travelers and tourists to visit different places, for instance.
Price: Free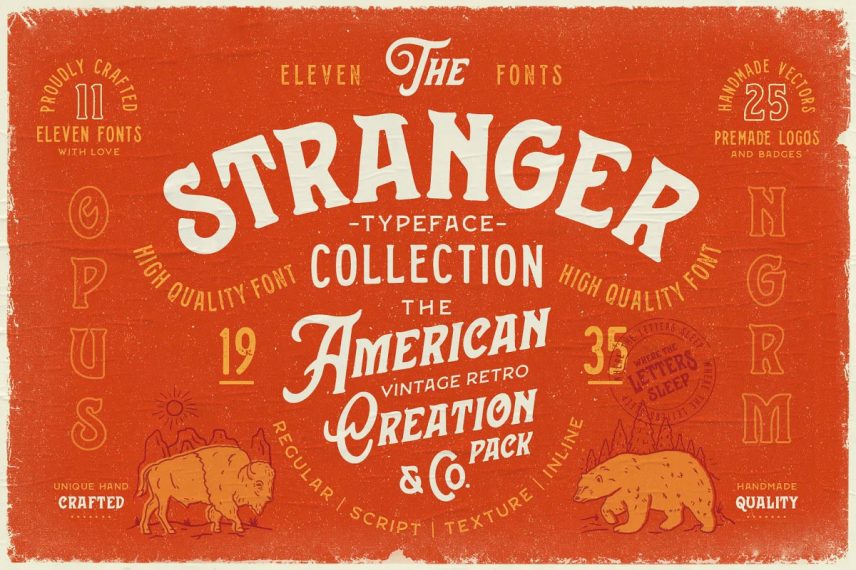 Stranger Font Collection designed by Opus Nigrum. In this collection, there are a bundle, inline, wide, slim styles and a total of 22 styles + extras, which I am sure you will create much more attractive and better designs with the idea that you have.
Price: Premium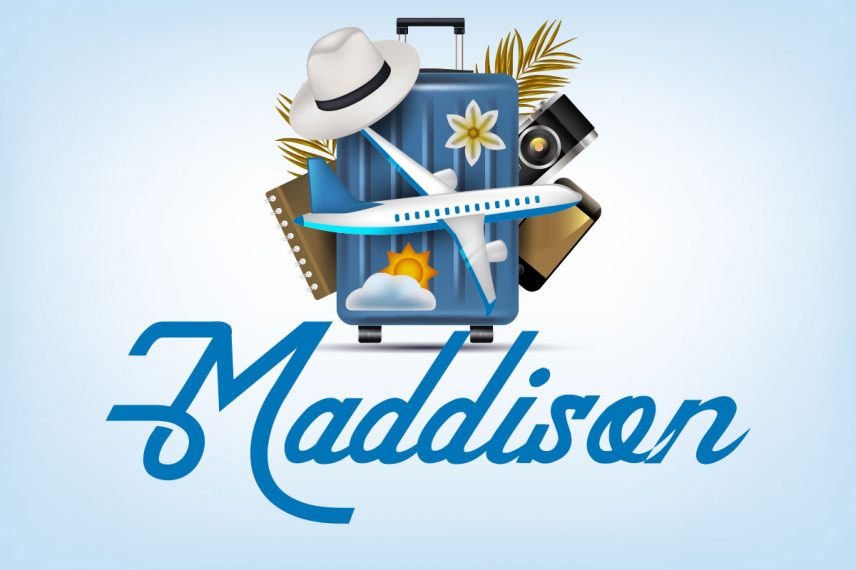 Maddison font looks like a winding road on a car, bus, or RV trip. This travel font is suitable for advertising and labeling buses and travel vans, the logo of travel agencies.
Price: Free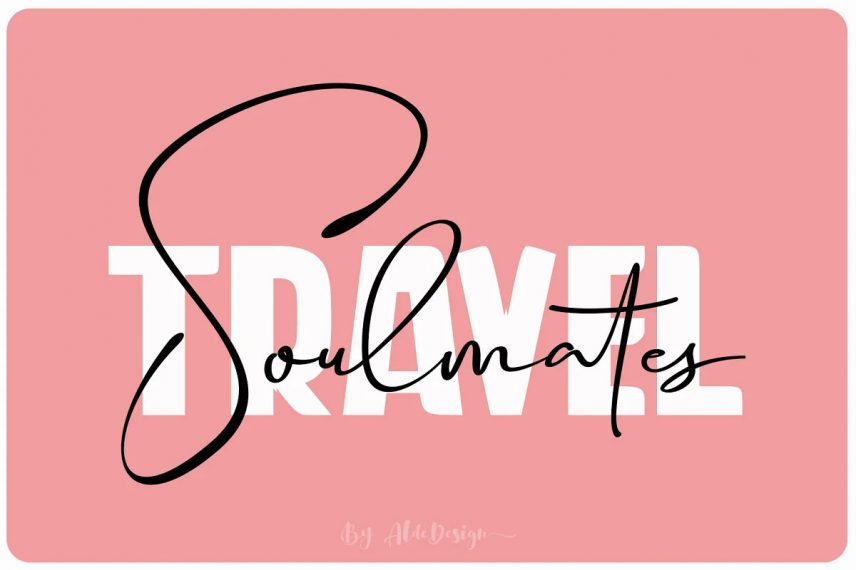 Traveling is one of the greatest pleasures in life. A way to see the world and know places you've never seen before. With Travel Soulmates Font Duo set, design a poster for tourism, airline, and travel brands so that others can experience this pleasure.
Price: Premium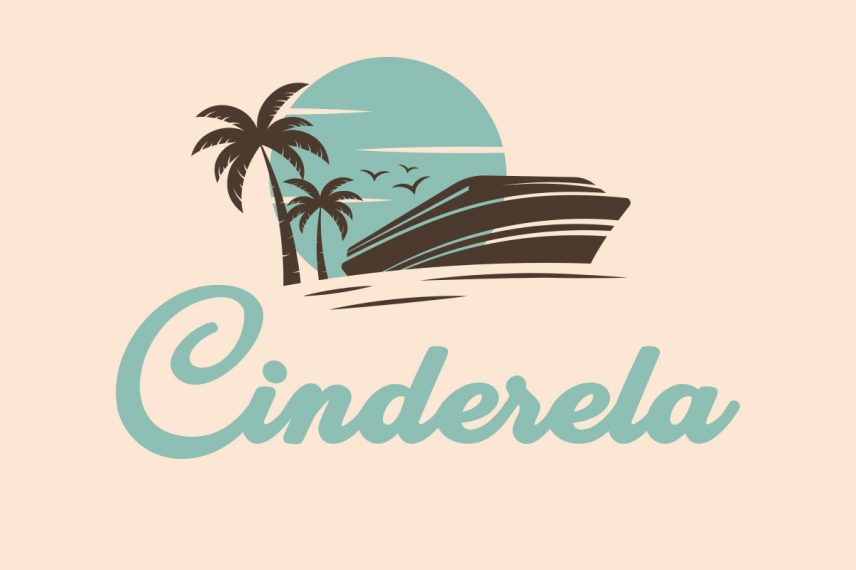 Cinderela is one of the fancy fonts designed by Billy Argel. To design an invitation card, photo, typography on clothes, be sure to think about downloading it.
Price: Free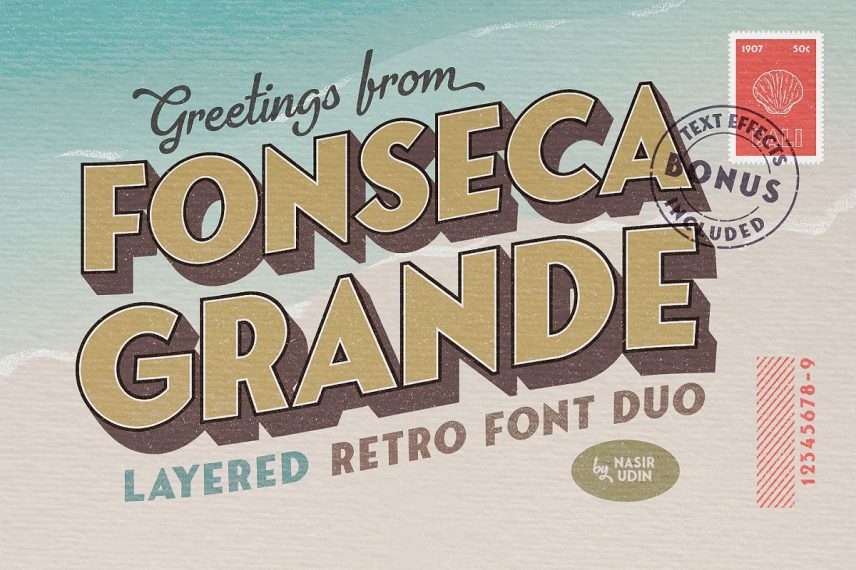 Fonseca Grande Font Duo BONUS is a work by Nasir Udin. With its vintage style, you can feel the journey to beautiful and touristy areas. A useful feature of this font is having different layers that are easy to edit. This travel font is suitable for designing restaurant logos, road signs, posters, and tourist flyers.
Price: Premium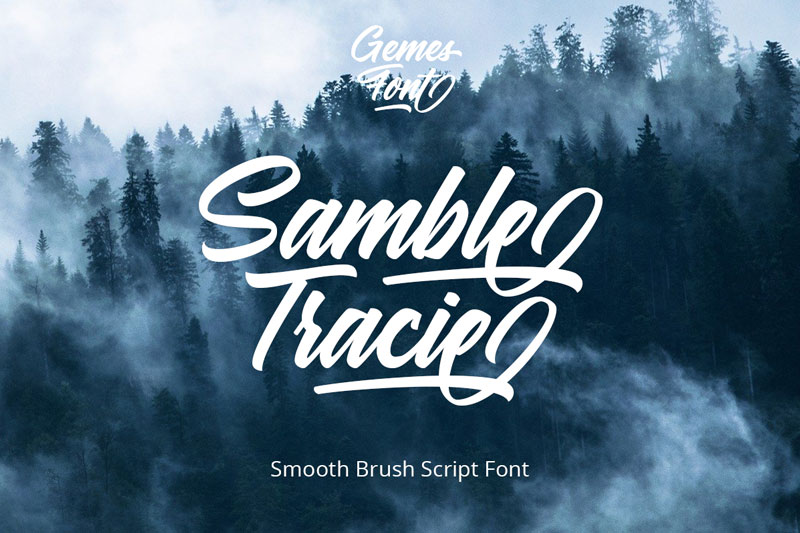 Samble Tracie font is very lively and energetic, which is as exciting as martial arts. Most of these fonts are used in posters, camping flyers, t-shirt designs, mountaineering, and tourism brands.
Price: Free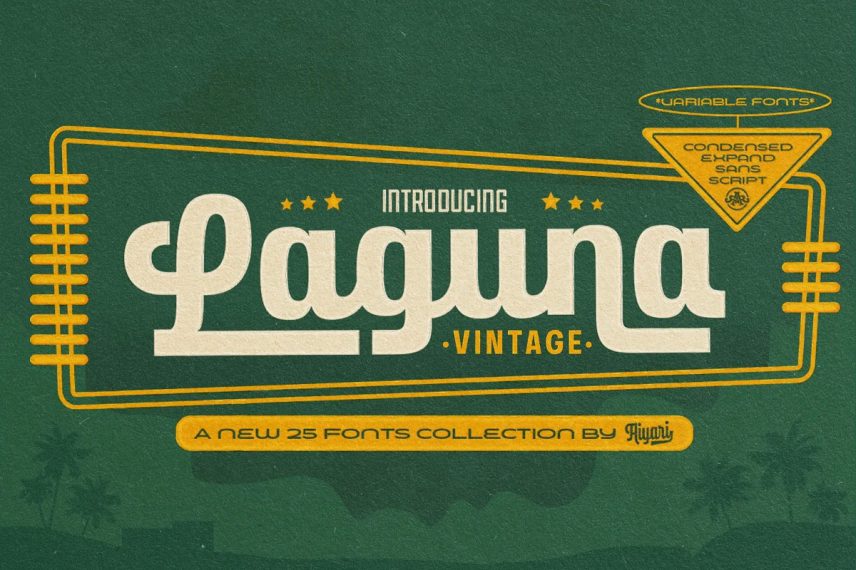 Laguna Vintage CollectionExtras font is similar to old cars and trains that are moving in a direction from the '50s to the '80s. With 29 styles, including block thin, con extra light, con thin, this retro font is suitable for designing tourist posters, music covers, and tropical road restaurant logos.
Price: Premium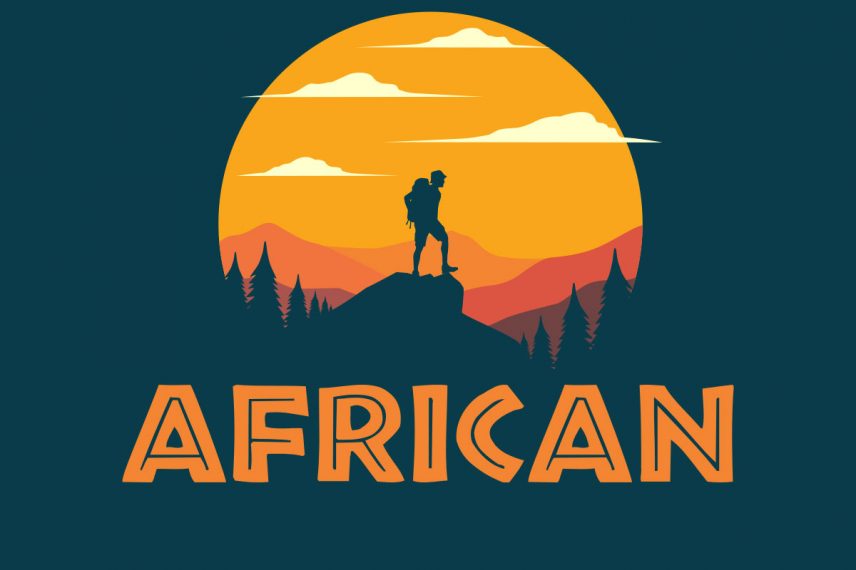 African has native and outline style fonts. You can use this African font to design animated posters and adventure video games, teach children many travel and tourism places, and design T-shirts.
Price: Free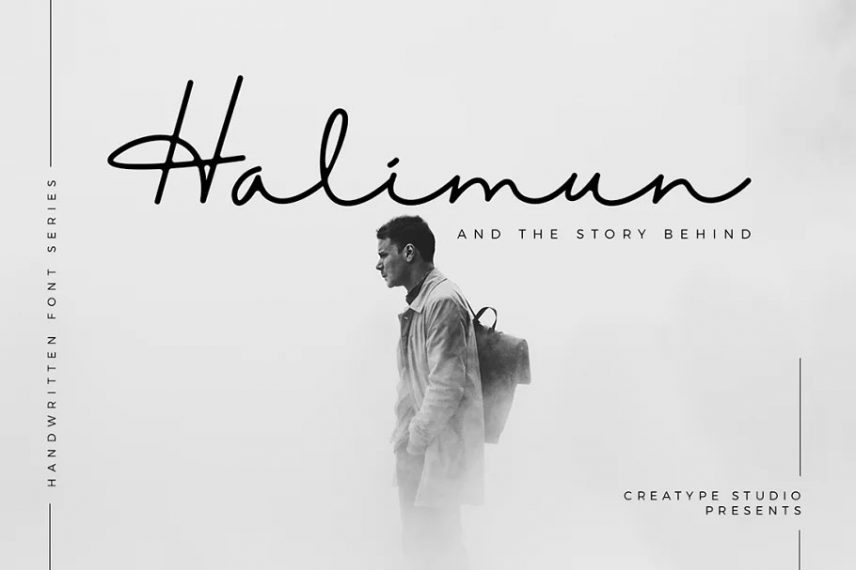 Halimun Script Style font in this format is a different creation of Creatype Studio. With a modern style and handwriting, it makes it easier to write travel for Shaka, this writing can be in the form of photography, social network posts in different geographical directions.
Price: Premium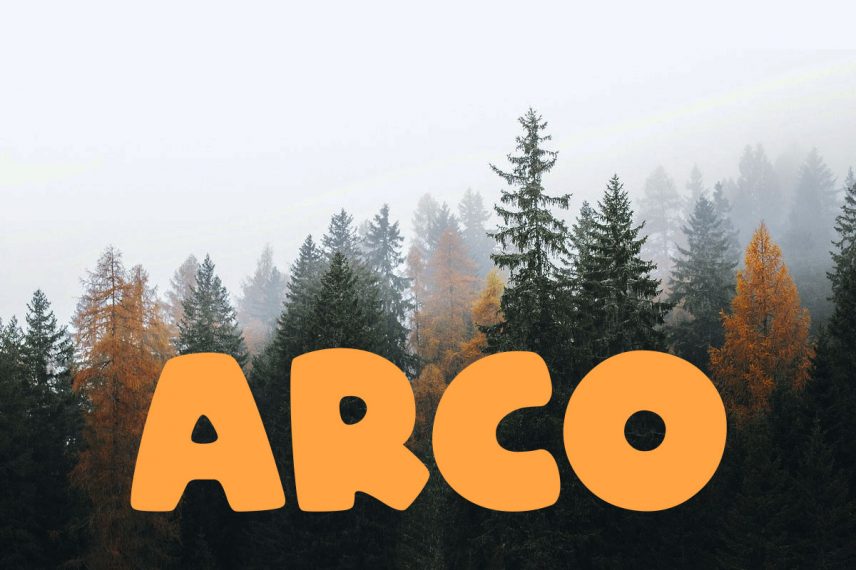 Arco font is a round-style font designed by Rafael Olivo. This fancy font is for posters of adventure movies, animation, restaurant logos, and donut shops, and ice cream by the roads.
Price: Free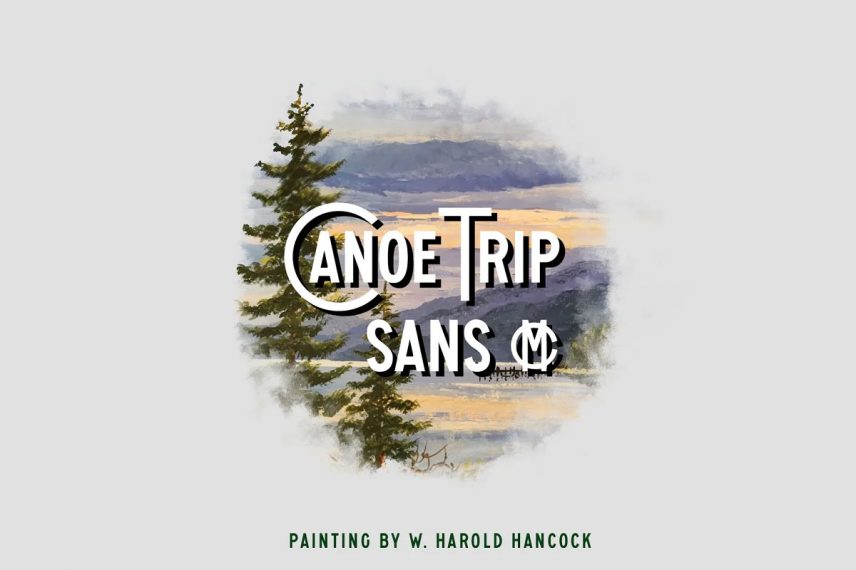 If you want tourists to go to the canoe areas and have a memorable experience in cities like New York, Vancouver, Istanbul, Rio de Janeiro, we suggest using Canoe Trip Sans MC font in tourism and camping posters.
Price: Premium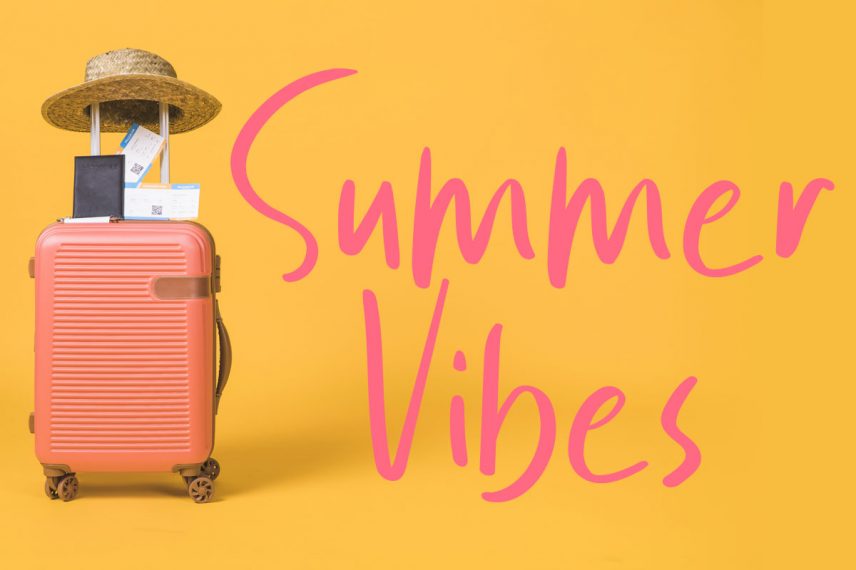 Summer Vibes font conveys a good sense of energy by having letters close to reality. Download this travel font for promotional projects, summer flyers and logo design of seaside restaurants, and much more.
Price: Free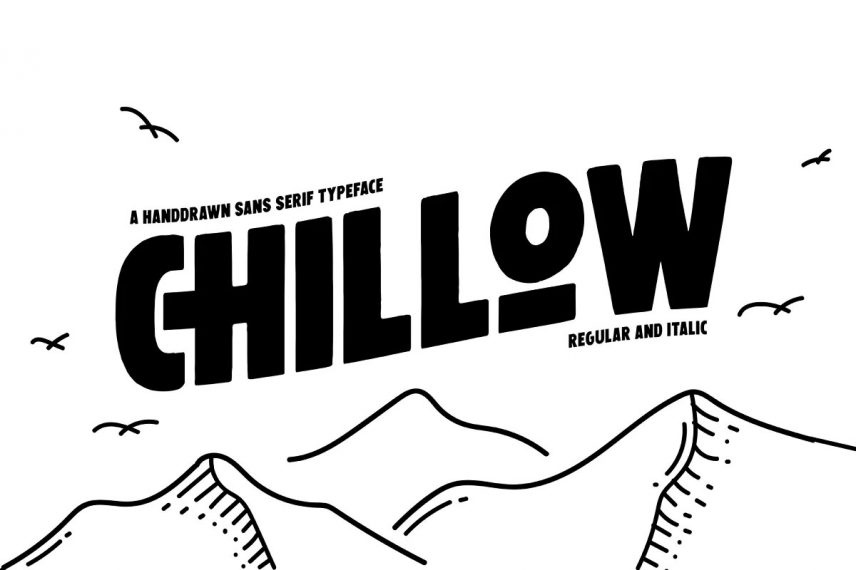 Chillow Handdrawn Sans font is for those who love retro projects. This font helps you to design the logo of mountaineering equipment, posters and camping flyers, mountain trips.
Price: Premium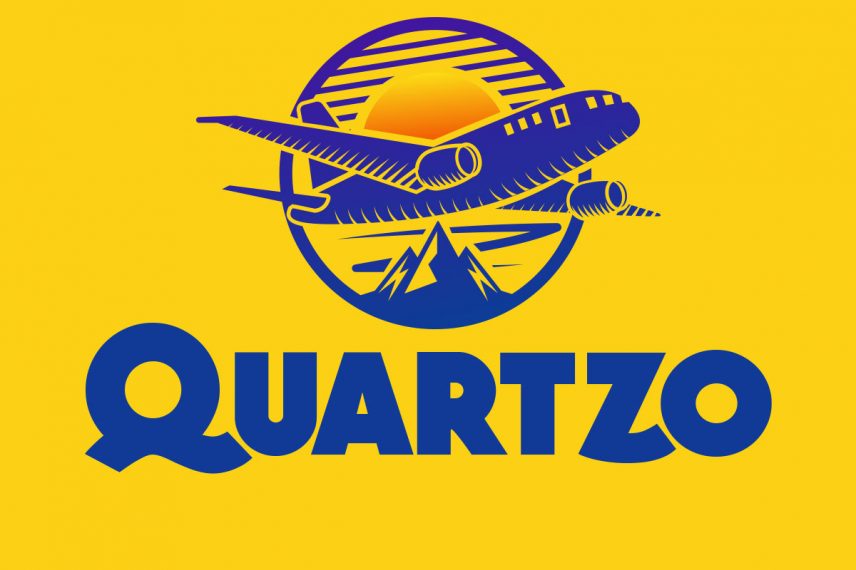 Quartzo font is designed by Herofonts. Its bold and retro style is perfect for many brands of boating, fishing, restaurants, and sea travel posters.
Price: Free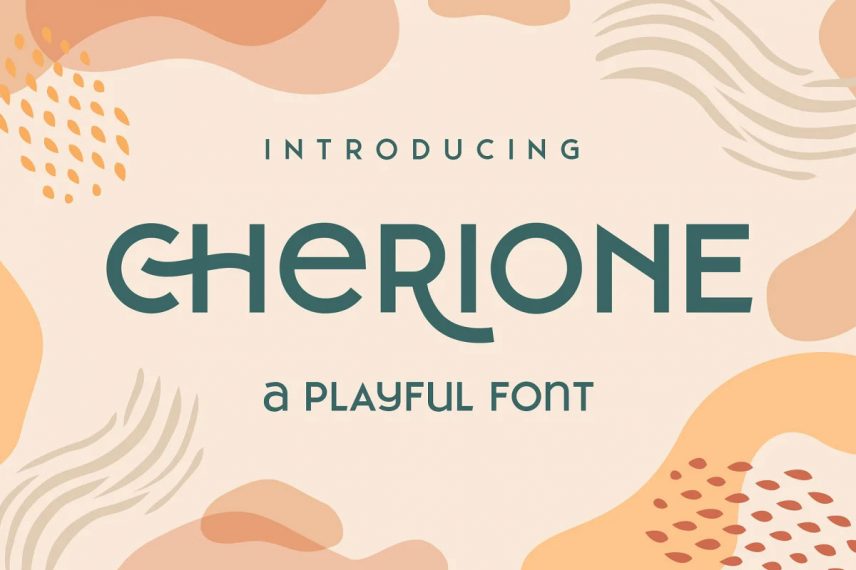 Cherione is an elegant and feminine font designed by Arterfak Project. Seeing this font, many of your ideas will become a reality, including the design of the beach restaurant menu, the design of T-shirts, fashion brands, quotes on social media, and many more. I know you are good at it!
Price: Premium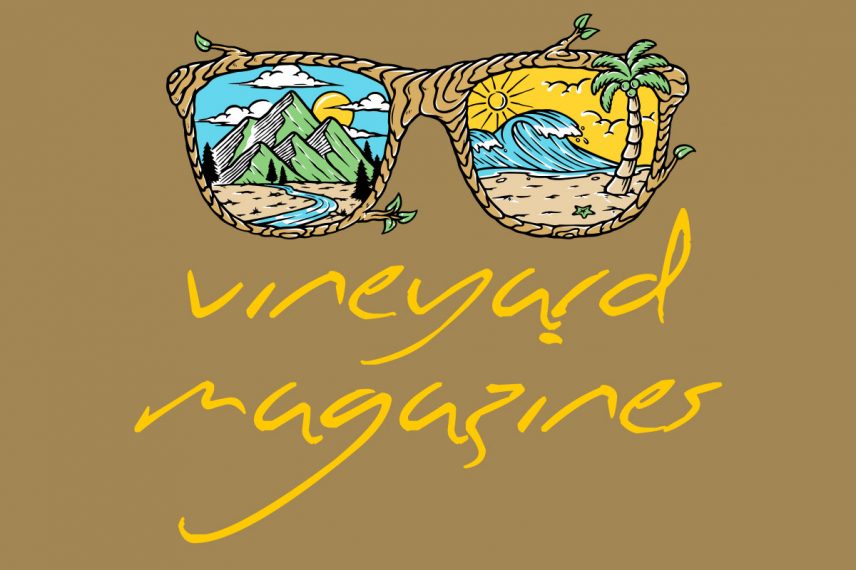 During industrial life and work, we will have less opportunity to review the process of life, but when traveling, it will be yours all the time, imagine that you are rowing on a lake, reviewing your life So you will have more opportunities to analyze your behaviors. That is why Vineyard Magazines font is here to focus on people on beautiful and eye-catching places to design brochures, posters, and logos of travel agencies for honeymoon travel.
Price: Free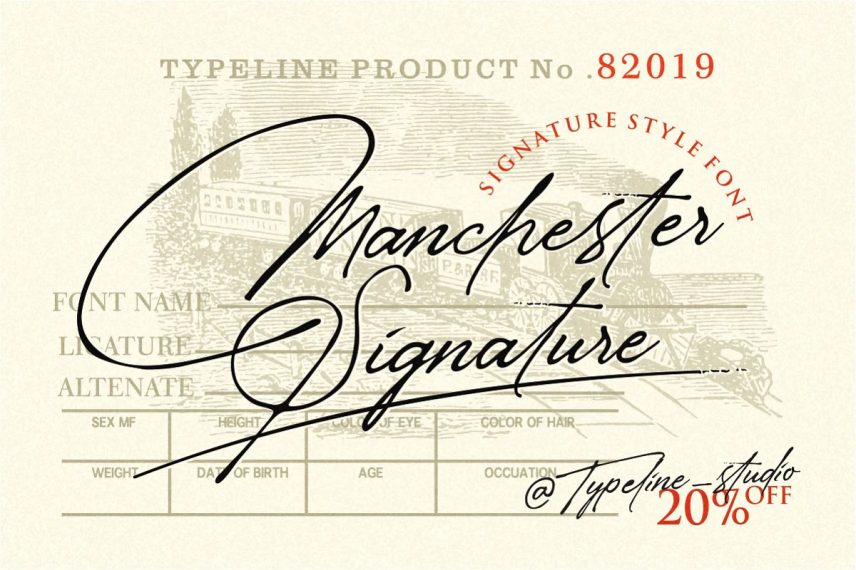 Manchester Signature Classy is a very professional font designed by Typeline Studio. This typographic format is used for many tourist photos, logo design, watermark photos, and personal use.
Price: Premium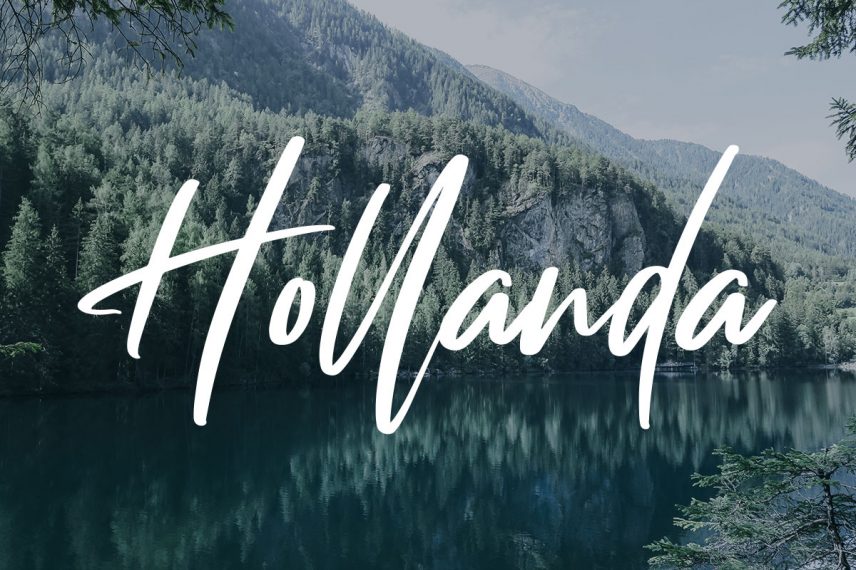 Hollanda font is a prominent work of Lettersiro Studio. The smoothness of the letters indicates a particular harmony in the handwriting style. This camping font is useful to design logos, posters, and brochures for tourism and travel, mug, t-shirt, and hat designs.
Price: Free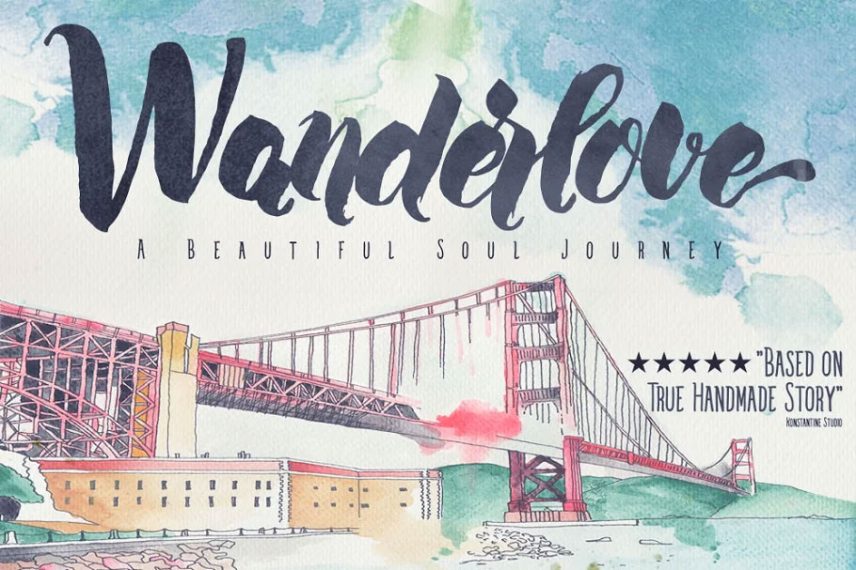 Wanderlove brush script font has a watermark style, and with letters dancing in the wind, you can get wedding projects, T-shirt design, and fan social media posts, wedding invitation cards.
Price: Premium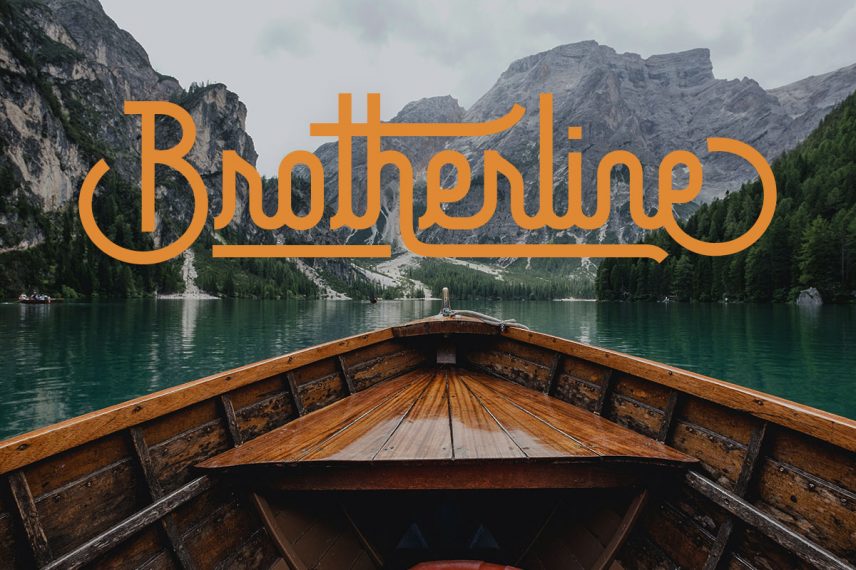 Brotherline font has a retro style and twists like long train tracks. This travel font is to design the logo of train stations, subways, brochures, and travel guidebooks.
Price: Free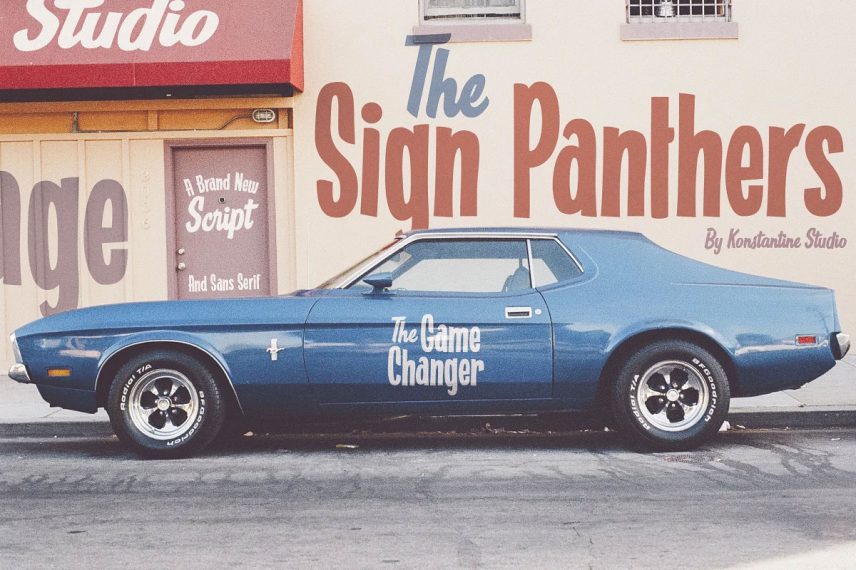 Sign Panthers is a Brush Script Vintage font for old-fashioned 90's styles used in restaurant logos, street paintings, and still has its charm, and adventure movies are used in advertising posters.
Price: Premium
I totally agree with the Colgneries font created by Hendra Pratama to be used in travel and tourism projects, especially travel to Las Vegas with all the arcades and casinos.
Price: Free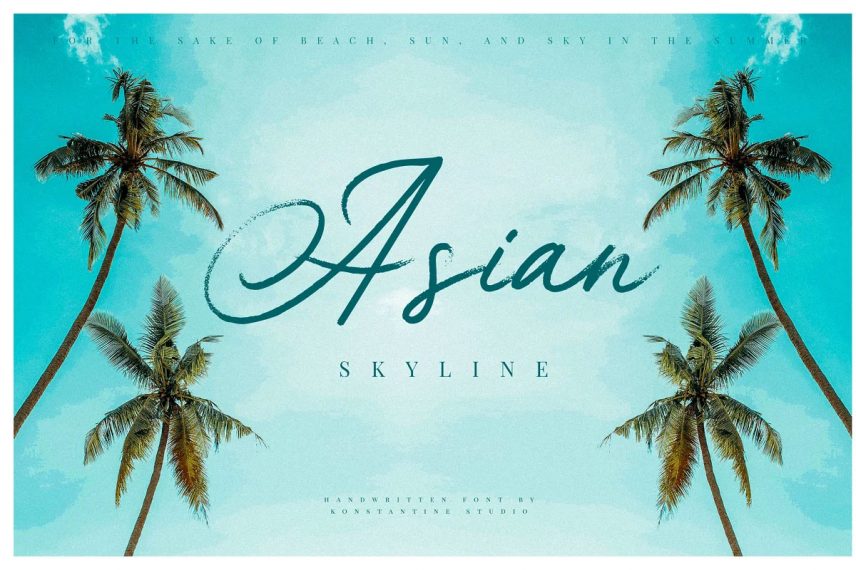 Asian Skyline Casual Summer is a font that is wonderfully designed such as beach waves or plane and boat trace lines. This beach font is suitable for marine brands, boats, beach trips, beach holiday festivals, restaurants.
Price: Premium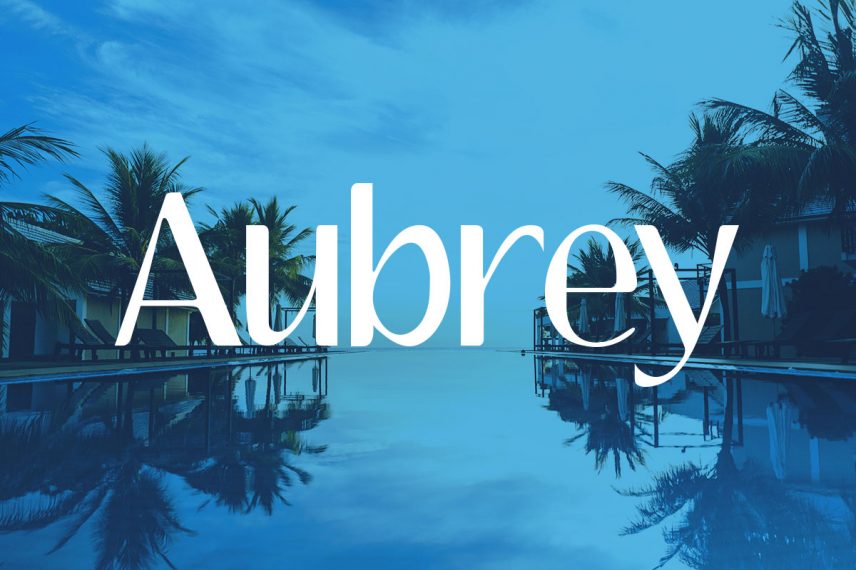 Aubrey font is so unique that you would never go and try another font. I like to tell you about some of its benefits. First of all, It has modern style letters, and secondly, this style is very popular for adventurers who check brochures and camping and tourism flyers on weekends.
Price: Free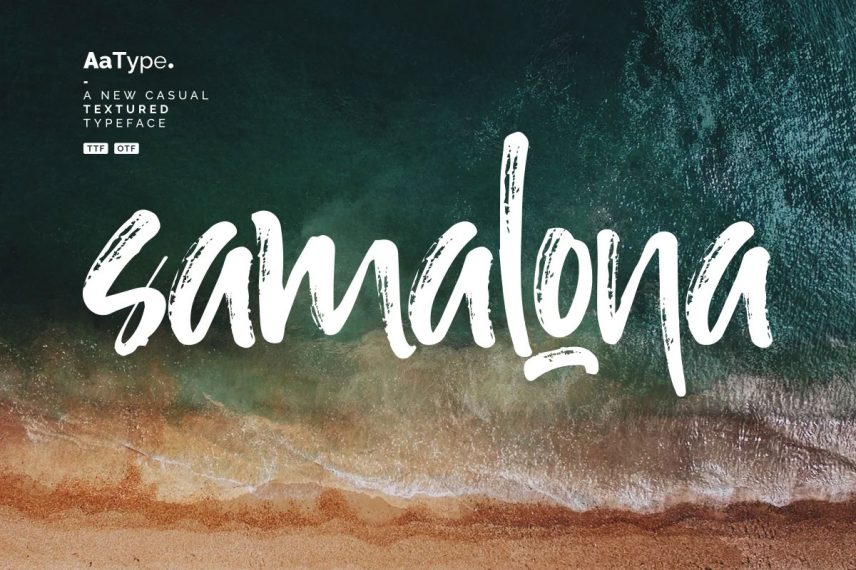 Samalona Textured font has a hand-painted and brush style and is moving like beach sand that hits the waves. We have prepared an example of its use in the photo below. We hope you have some of these ideas for summer projects.
Price: Premium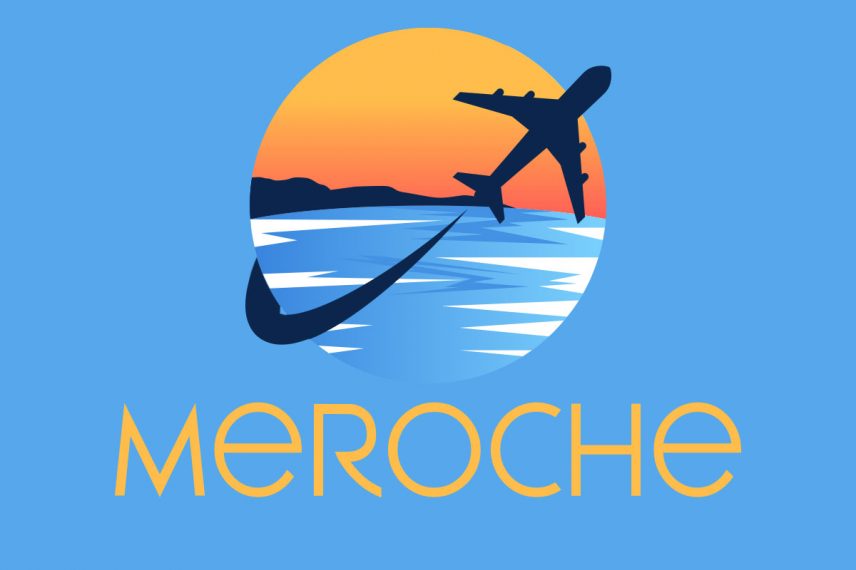 Meroche font is a modern and classic style that you can use for many advertising purposes in many jobs such as fashion brands, luxury, hotel management, travel agencies.
Price: Free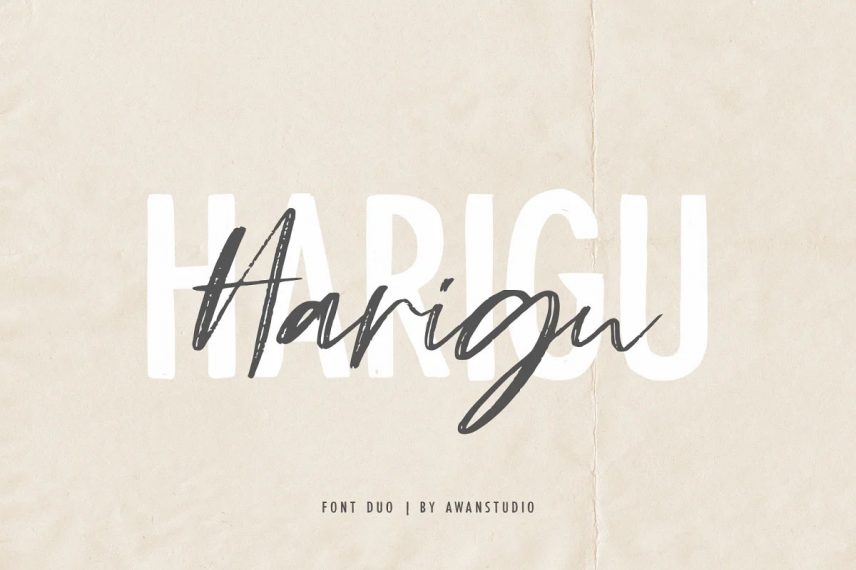 The modern style of Harigu Font Duo can apply to many travel and tourism projects, including posters, flyers, logos, and summer travel accessories.
Price: Premium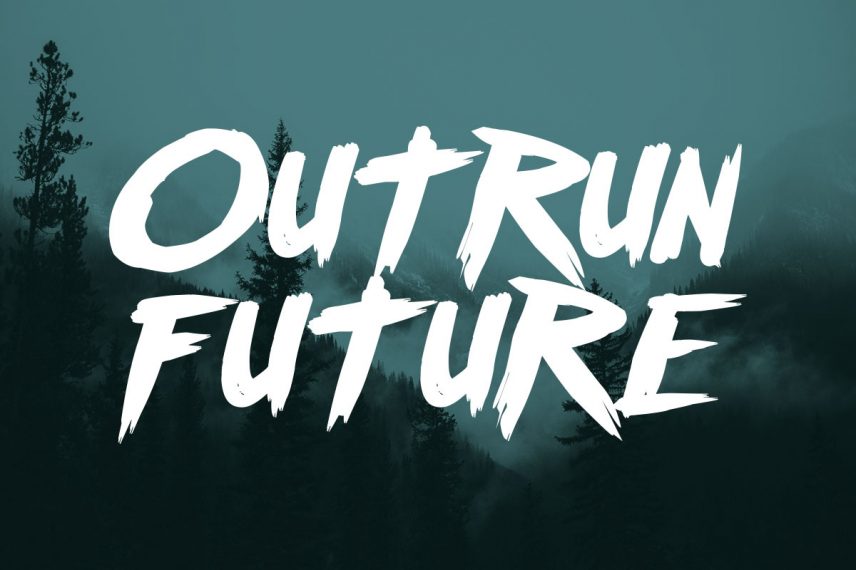 PressGang Studios designed Outrun future font. With a sense of excitement and speed, you can use it in posters of sea places, cruises, boating in many countries such as Venice, California.
Price: Free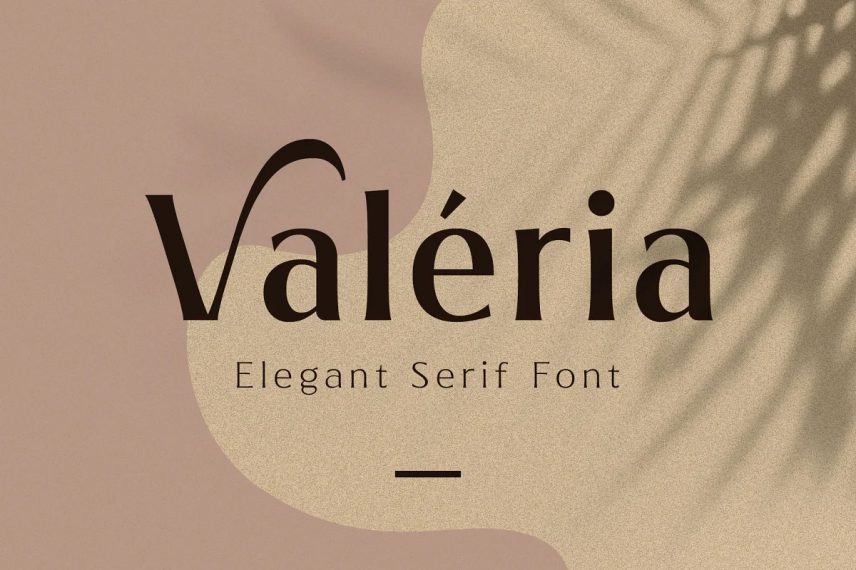 Like travel, Valeria Elegant Serif font allows you to relieve some of the physical and mental strain and create different posters and designs for tourism projects and holidays.
Price: Premium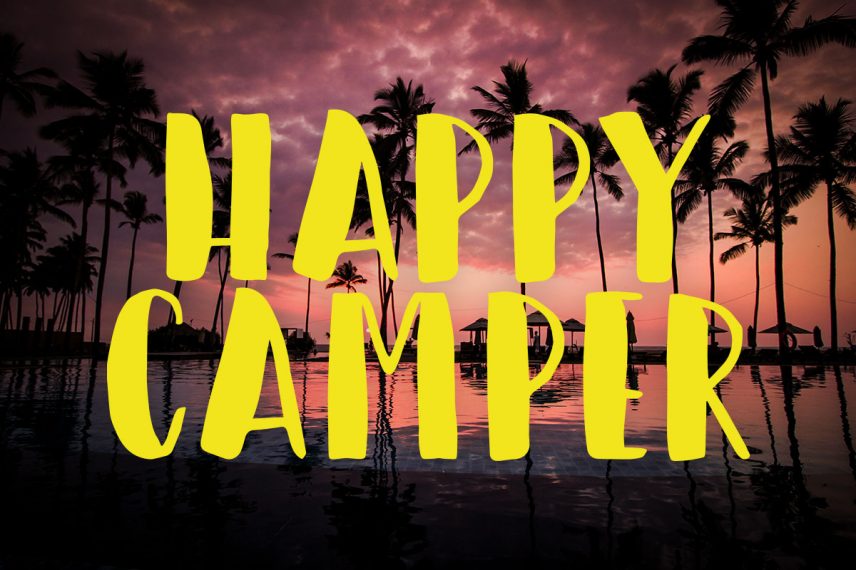 Be friendly with your brain and mind and let it process new information, and that's when you realize how much your abilities have increased. Happy Camper font allows you to achieve such a goal by designing tourism posters, logos, and T-shirts.
Price: Free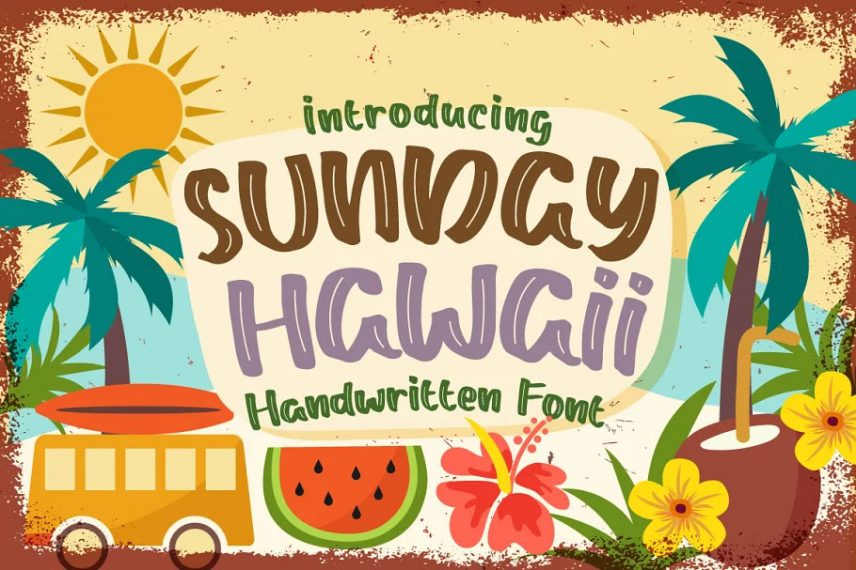 Sunday Hawaii font, with its minimalist and fun letterform, is the highest score for use in a summer project. This Hawaiian font is great for designing restaurant logos, summer classes, travel needs, photography, and social media posts.
Price: Premium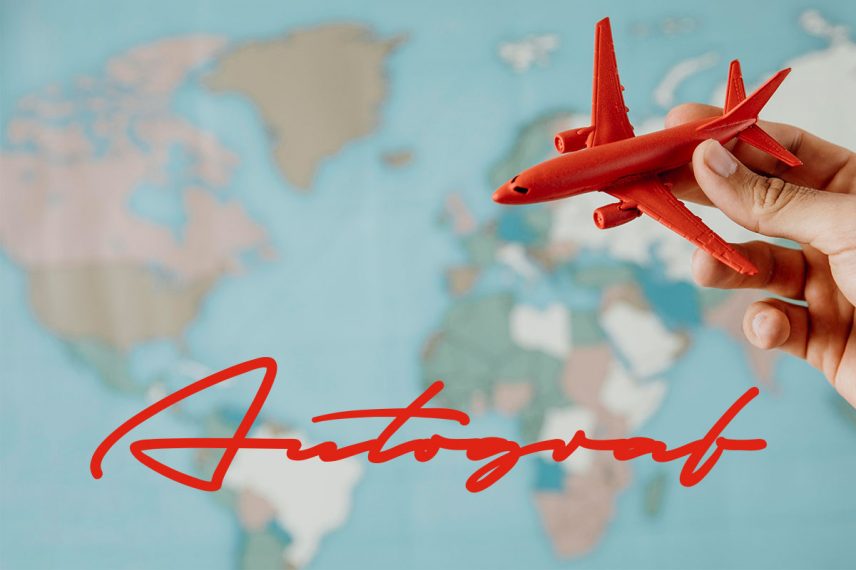 Autograph font created by Måns Grebäck with a signature style. In fact, the same style is used as an example in personal use, such as signing photos, preparing postcards and invitation cards, or advertising different places of travel.
Price: Free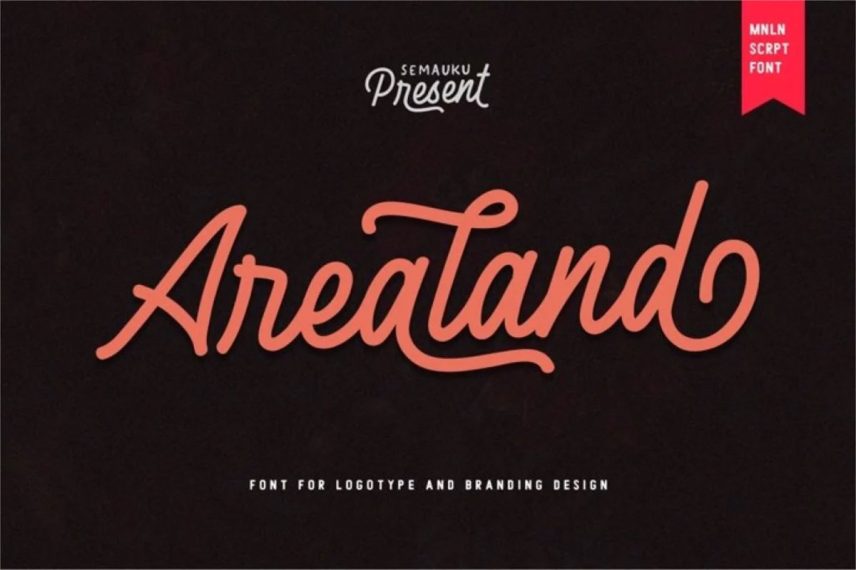 Arealand Monoline Script is a font that is suitable for tourism and travel posters with its handwritten style, and travel ads of any kind and wherever it is, will make you stay away from your normal life for a while, and this alone will give you a lot of energy. Trying to change your daily routine a bit can be considered a form of treatment, which prevents boredom and fatigue. This is a good idea for the brochure and poster designs.
Price: Premium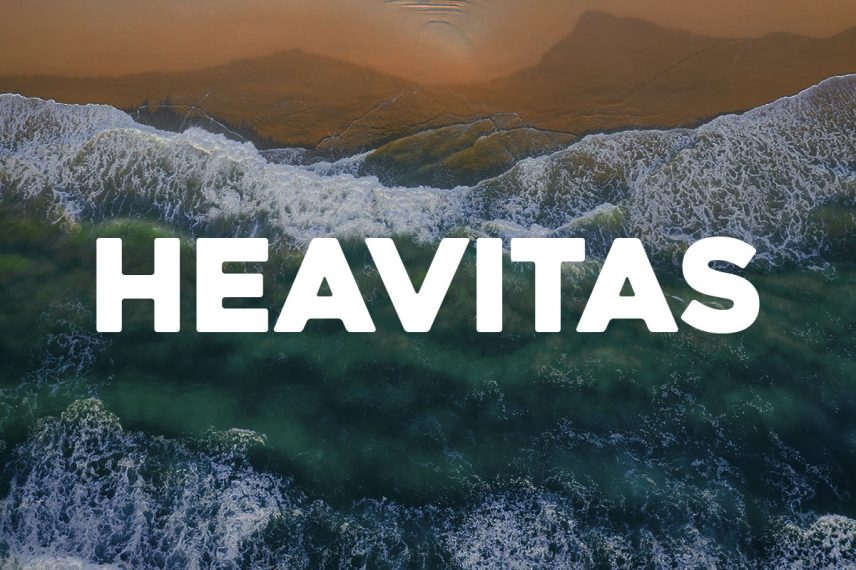 Heavitas font created by Deepak Dogra for many advertising projects. Most importantly, the design is a bold and distinctive logo that can be used for travel agencies, restaurants, gas stations, and malls.
Price: Free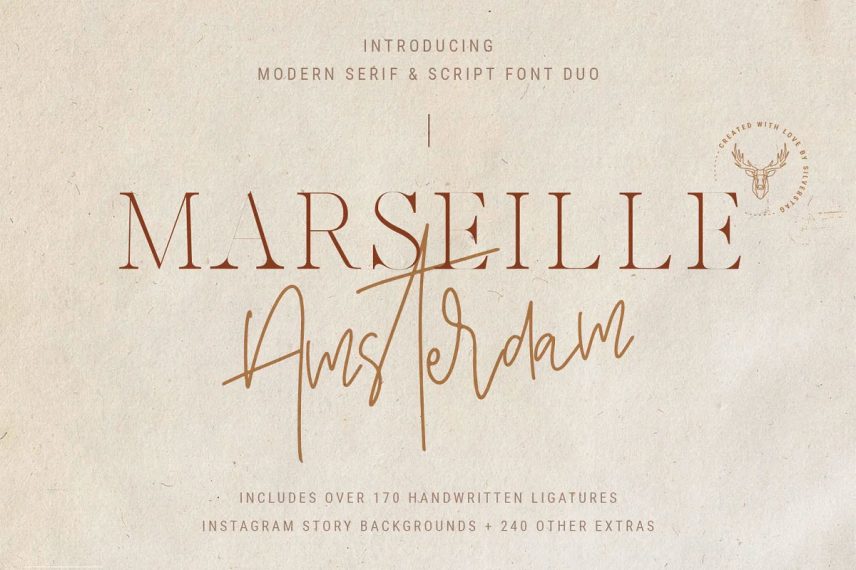 Marseille Amsterdam Font Duo with more than 240 extras including lines, the handwritten form is one of the best for designing logos and fashion brands, social media posts, travel ads in coastal and historical places.
Price: Premium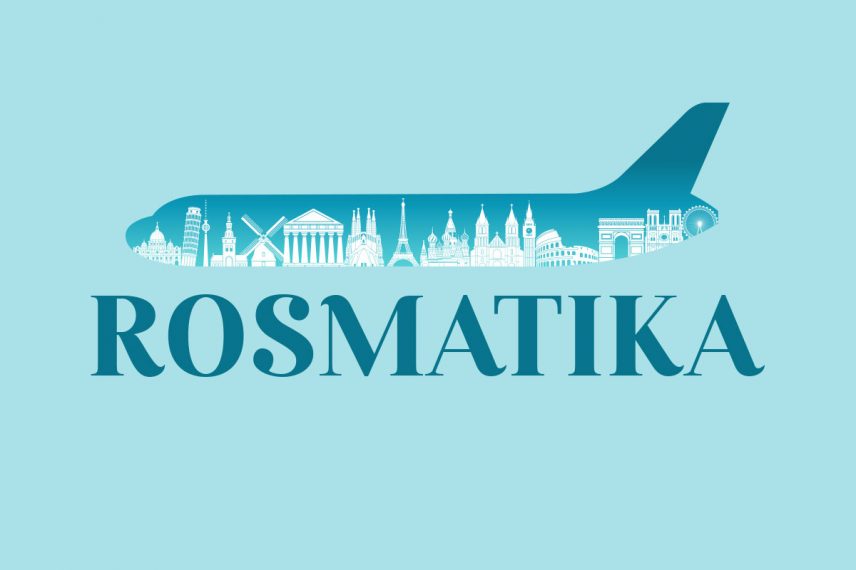 Rosmatika font is luxurious and fashionable, designed by Ali Hamidi. The letters are a combination of bar lines and curves that give a different style to the logo of fashion brands, tourism from Romance cities such as Rome, Paris.
Price: Free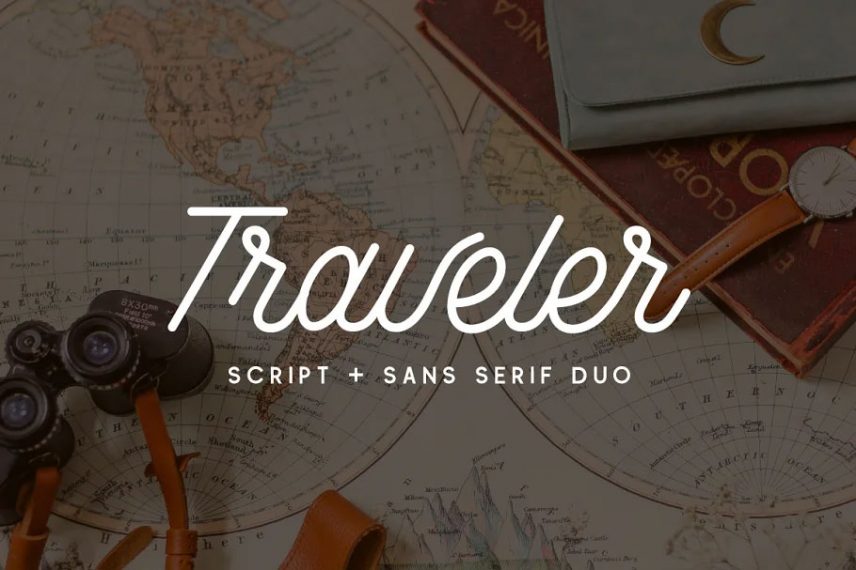 Traveler Script Sans Serif Duo font brings to life beautiful moments from different flashes of life, such as a trip to the mountains and places of interest. This travel font has different styles such as rounded, textured, and is used for tourism branding, invitation cards, and logos.
Price: Premium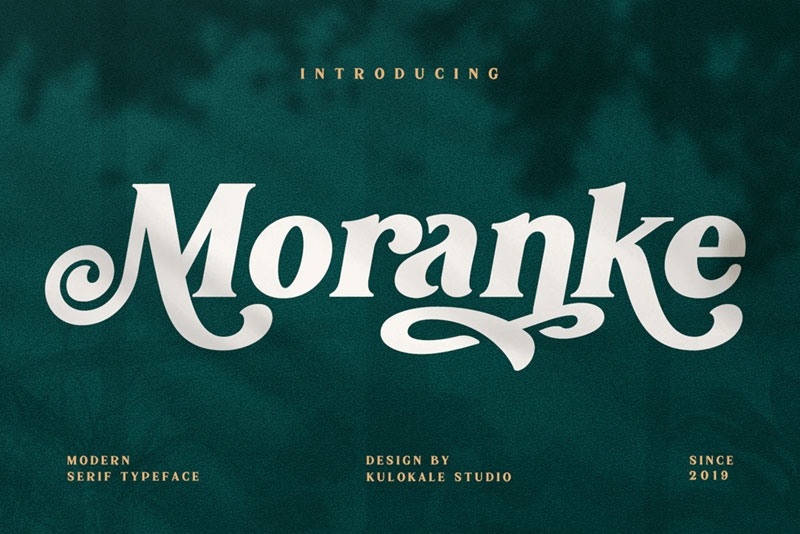 Moranke sounds like the musical style and such a style is compatible with cities like France and Rome. Therefore, use this font designed by Kulokale Studio for invitation cards, coffee shop logos, and brochures, and tour agency ads.
Price: Free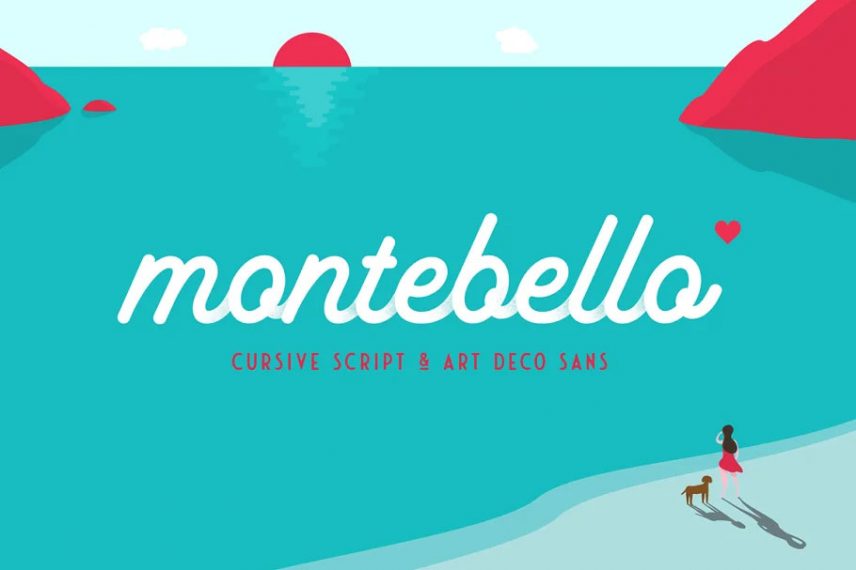 Montebello Script Typeface font designed by Ian Barnard. This travel font covers many areas of advertising with modern and feminine styles such as mug, T-shirts and travel accessories, photography designs, and travel agency logos.
Price: Premium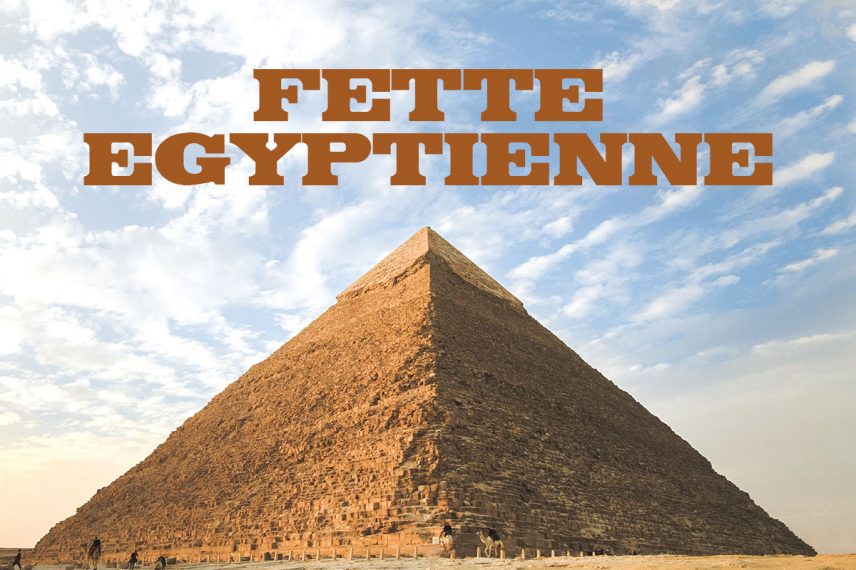 Fette Egyptienne is a western wild style, and due to its name and wide letters, it is for tourist posters in the historical places of Egypt, Greece, such as the Rushman and Egyptian pyramids.
Price: Free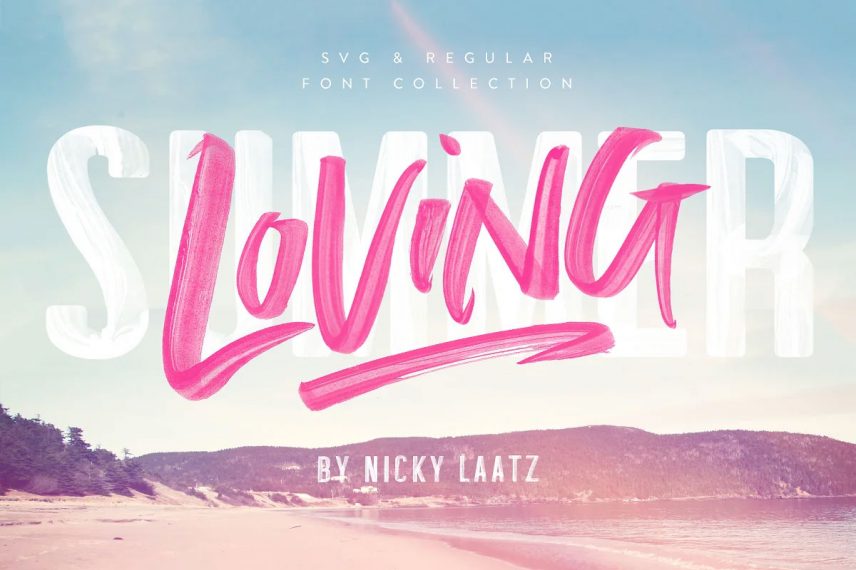 Summer Loving Font Collection font allows you to prepare many travel tours with flyers and advertising posters. By downloading and using this travel font, you can get an exciting and entertaining brochure for different cities and countries.
Price: Premium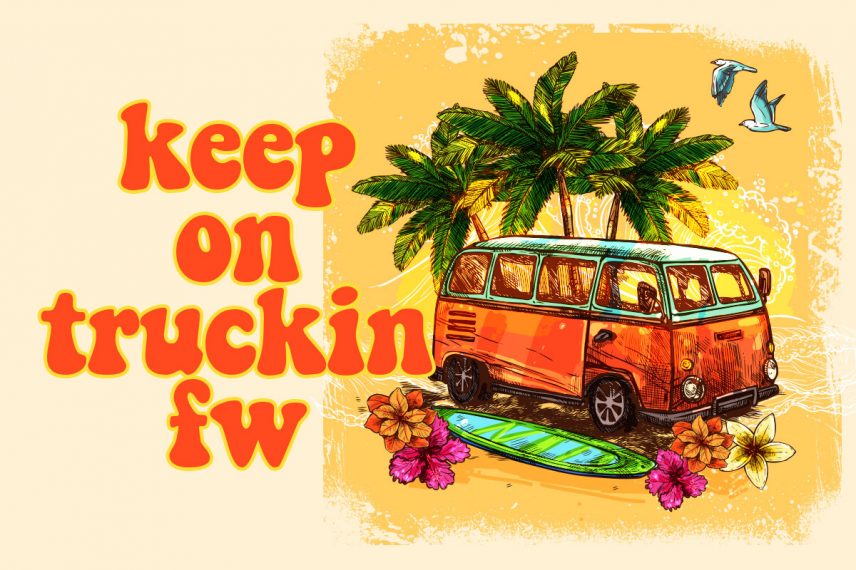 Keep on Truckin 'FW is one of the effective hippie styles of Brain Eaters Font Co. art. It is used to have fancy posters and to design the logo of amusement parks, animations, and brands of donuts, cakes, and cookies that are located by the road.
Price: Free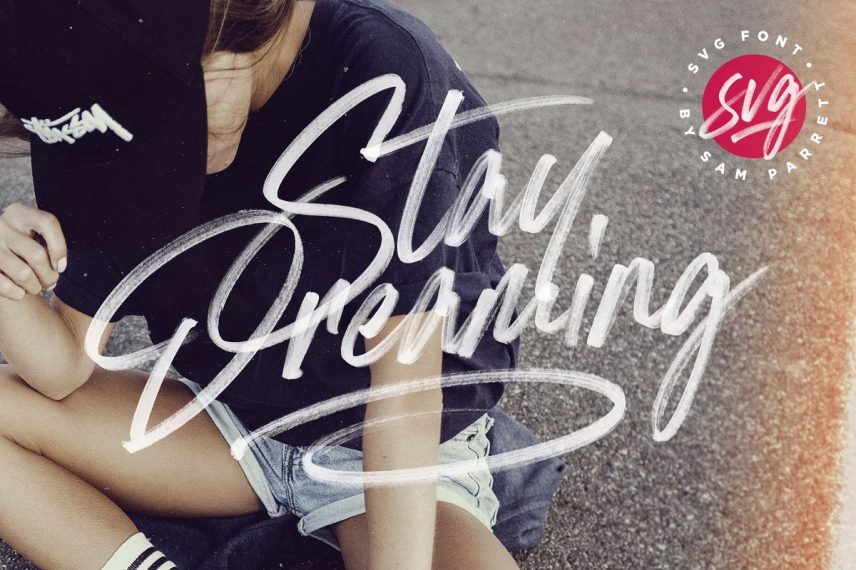 Traveling gives you a new perspective on different cultures and customs and helps you enjoy life more. So it is better to download Stay Dreaming SVG font and use it in posters, logos, photography from different places.
Price: Premium
Traveling gives us the opportunity to say goodbye to our daily routines for a while and then return to our plans with energy. Traveling increases our knowledge and awareness of different aspects of life. I also downloaded Reikna font that has a casino and nice style, I did a lot of logo design ideas, posters, brochures, In addition, a trip to the city of Arcade, Las Vegas, now I encourage you to do some of this for instance.
Price: Free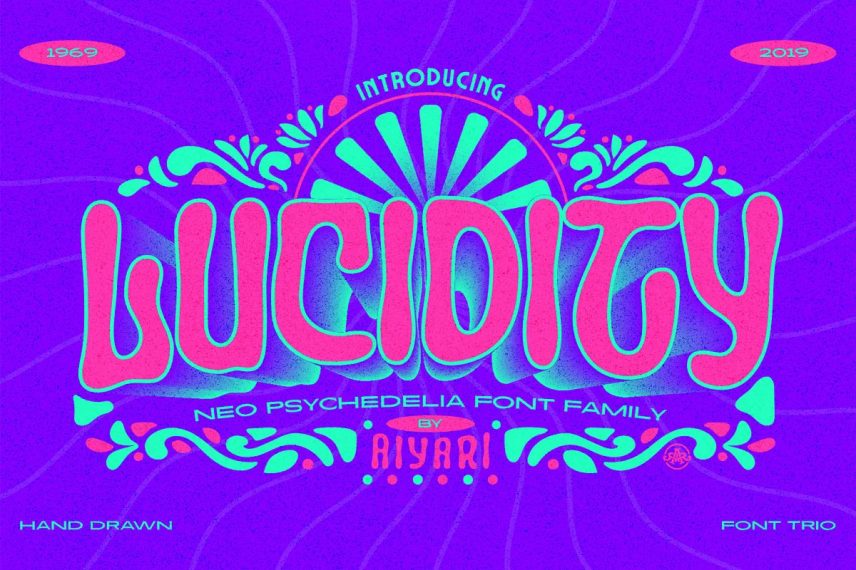 If you are planning to design a poster of historical places and you want to add elements very quickly, in Lucidity Extras font, some symbols will help you and help you in the best possible final output.
Price: Premium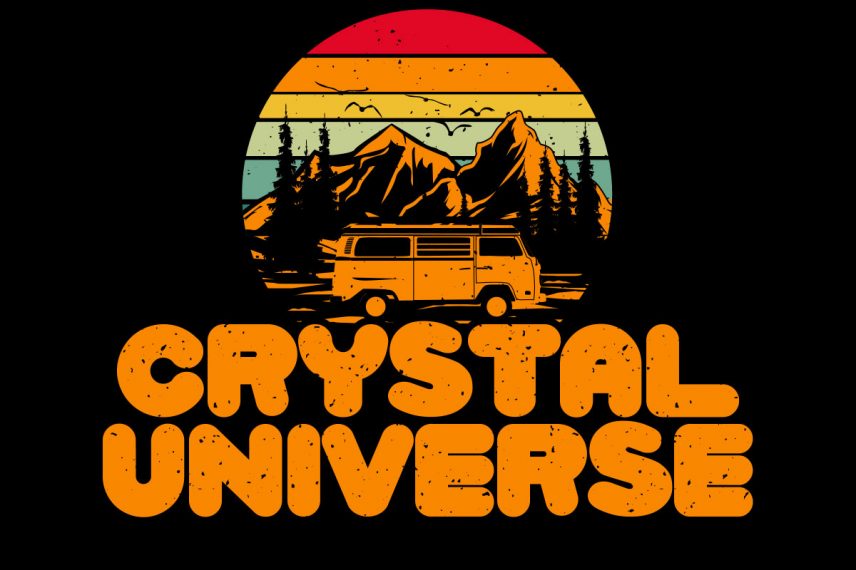 Crystal Universe font is more like delicious food that shines like a diamond in the sun. The letters have a star in different parts, making it unique. This travel font is used for the logo of restaurant brands, tourism in US cities, T-shirt design, and many more.
Price: Free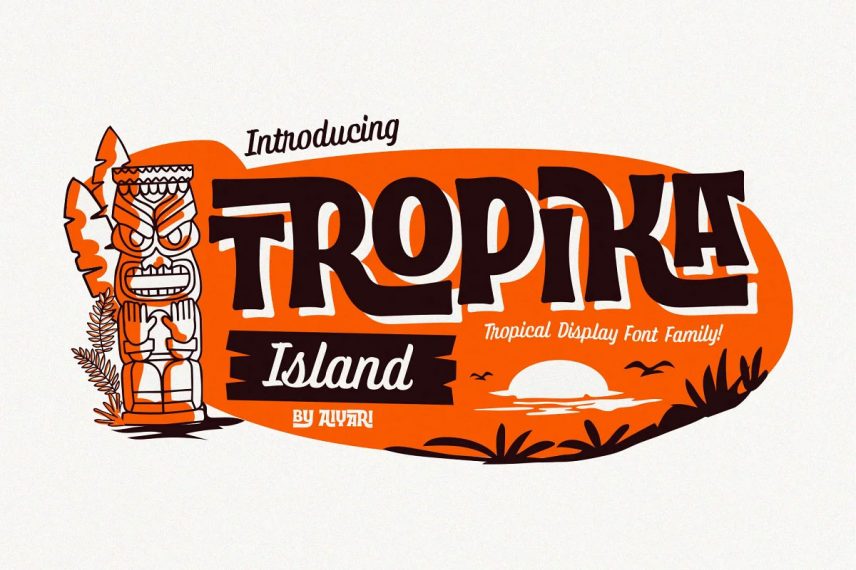 You can't find Tropical Island Tiki font anywhere else to have promotional posters, beach restaurant logo, native playful, and Hawaii style locations. So enjoy the design right now!
Price: Premium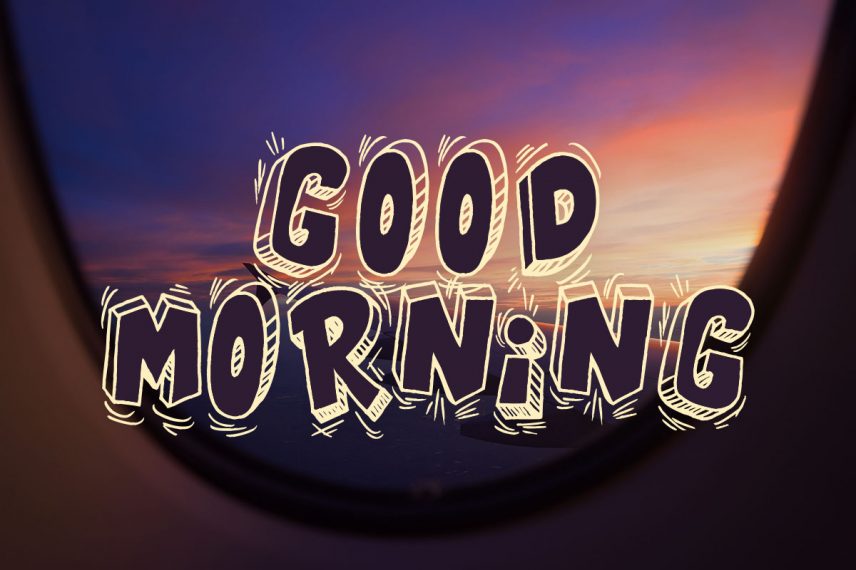 Good Morning font is similar to vibrated alarm to start a day for going trip. With this three-dimensional and cute logo design, do fantasy animations, fantasy ads on billboards.
Price: Free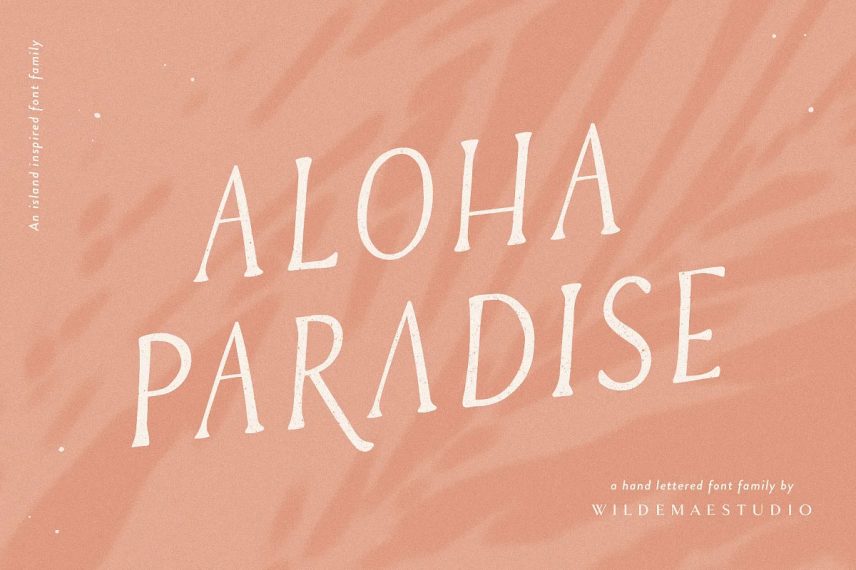 Aloha Paradise Serif Font Family will be suitable for travel projects because travel is like falling in love. Instead of getting used to someone, you get used to a place. Those enjoyable moments when the sun shines on your face and you find yourself in a strange place will stay with you forever. And you will remember them many times later. You live with it many times. And with these fonts, invite others to feel this experience.
Price: Premium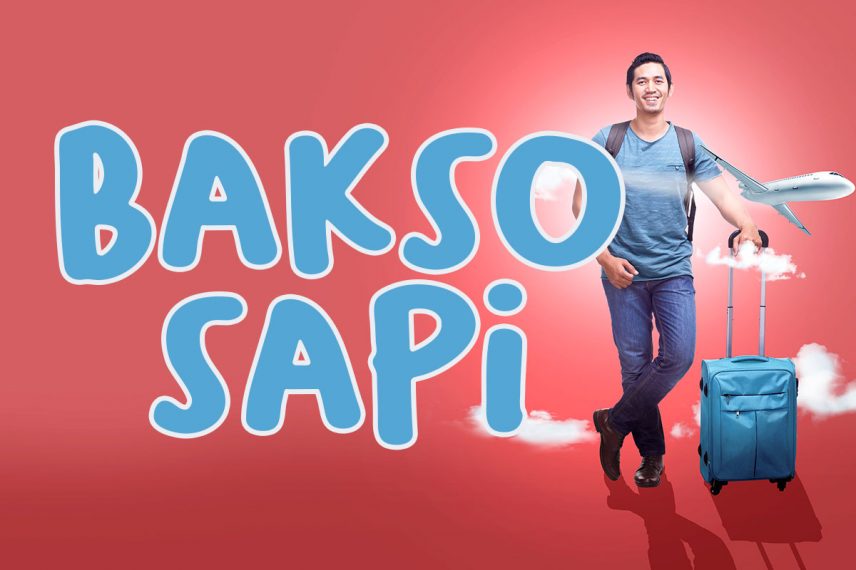 Bakso Sapi is a friendly travel font and with its fantasy and casual letters, it becomes the idea of ​​many travel projects, including logo design, advertising in T-shirts, and hats.
Price: Free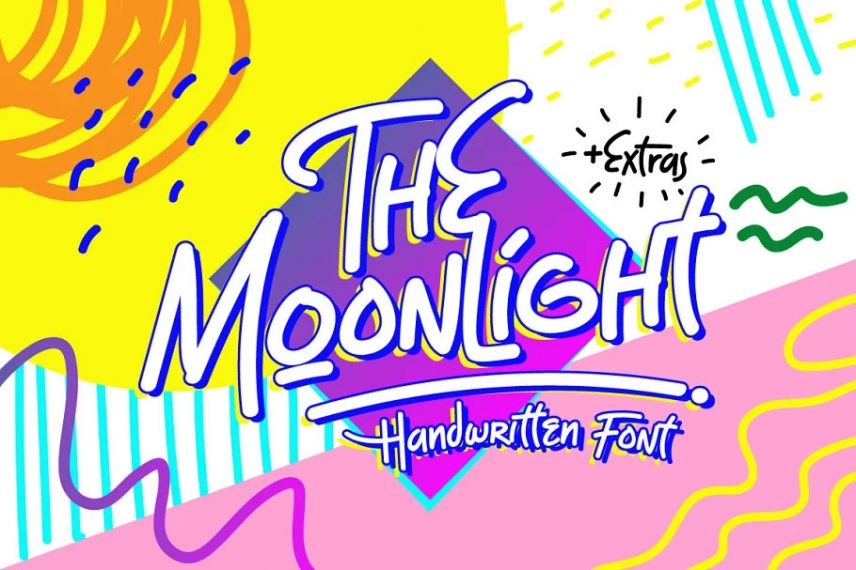 The Moonlight font is almost every taste because its cheerful style and disco make it great for summer parties. Of course, you can also use it in logo design, holiday festival posters, nightclubs, travel albums.
Price: Premium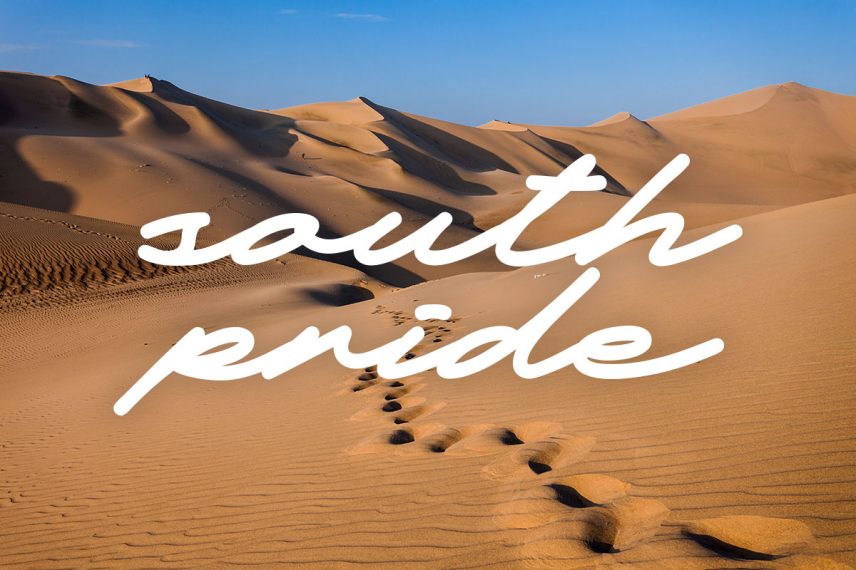 If you want a wide font with a handwritten style, South Pride font is provided for you. Its letters, such as the waves of the sea or the mountains that cling to each other, create a strange display that will be exciting for many travelers and tourists in posters, flyers, and tourist brochures.
Price: Free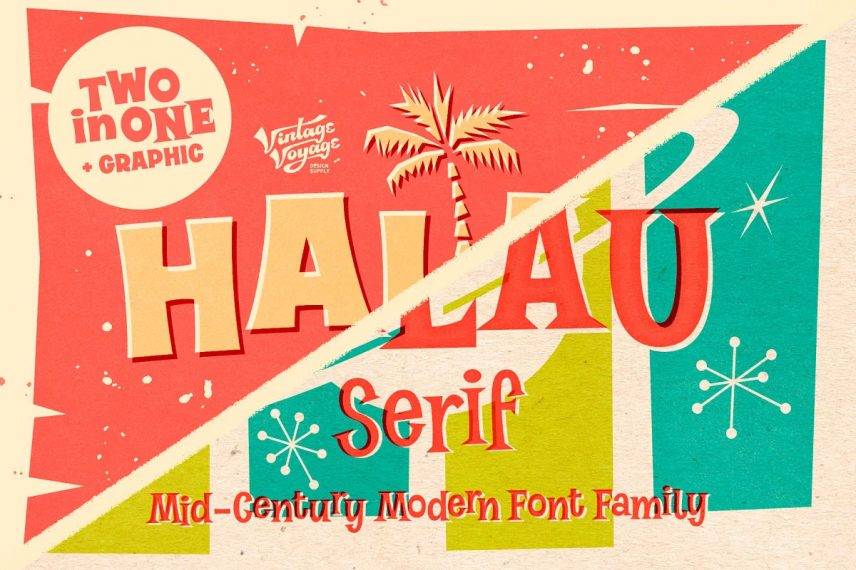 HALAU font has a fantasy and cartoon style that 10 different types of fonts will be great and memorable to be placed in different parts of brochures and travel posters.
Price: Premium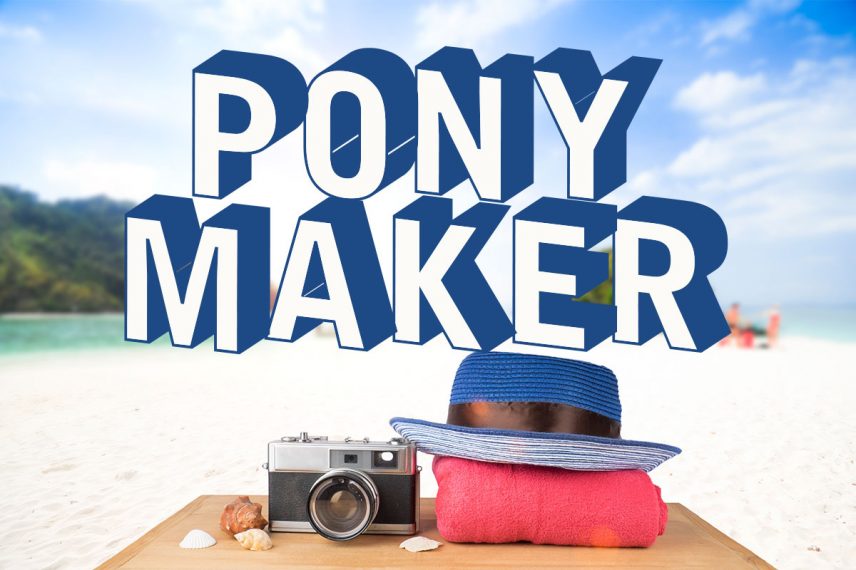 Xerographer Fonts has drawn Pony Maker font in a three-dimensional style, slightly to the left, like when the sun is setting and creating a shadow behind the letters. It would be a good idea to design billboards and road signs for the better.
Price: Free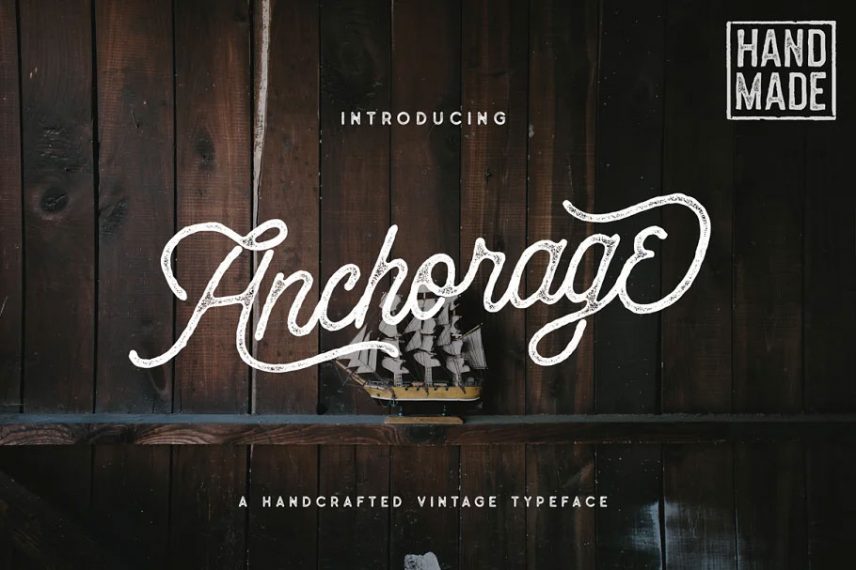 Anchorage Script Typeface is a classic and vintage font used to design beach accessories such as towels, sunscreen, insect repellent creams, hats, food, and beachwear.
Price: Premium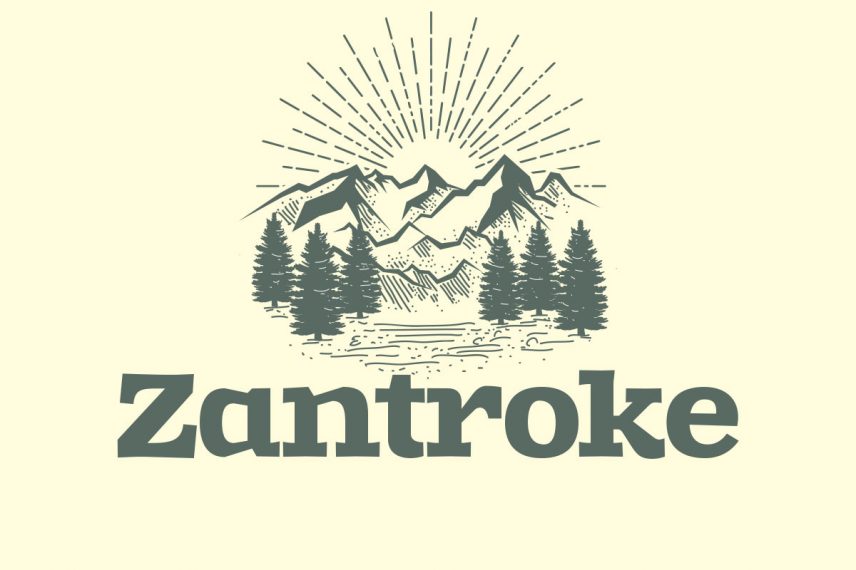 Zantroke is one of the most diversified travel fonts that we introduce to you. In a mixture of wild and modern western styles, this travel font provides a good choice for designers to design logos, posters, and adventure video games.
Price: Free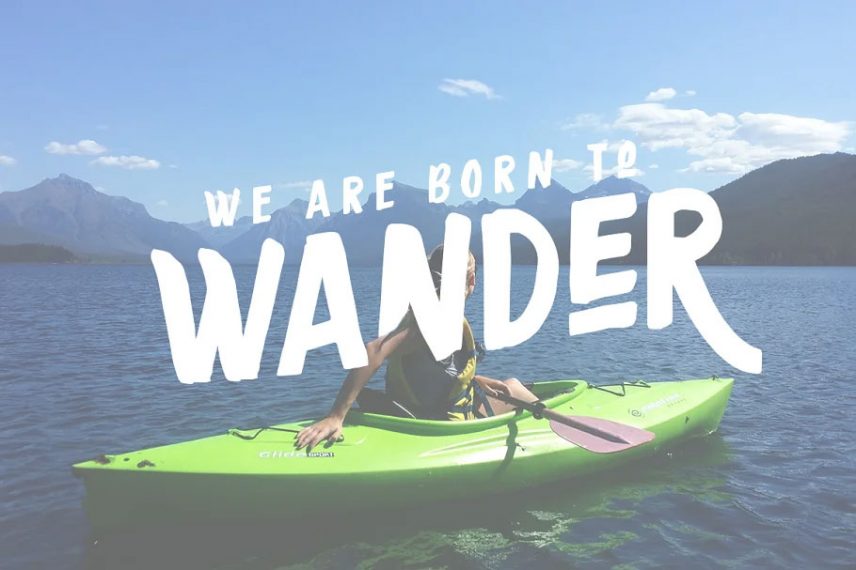 Oldventure Handbrushes is a Typeface font that evokes a sense of travel in rivers and calm seas by boat and cruise ship. The font is used to design fishing logos, boating classes, posters of boat-like tourist destinations such as Yokohanana in Japan, and Shanghai, where tourists will encounter a constant flood of small and large boats passing by.
Price: Premium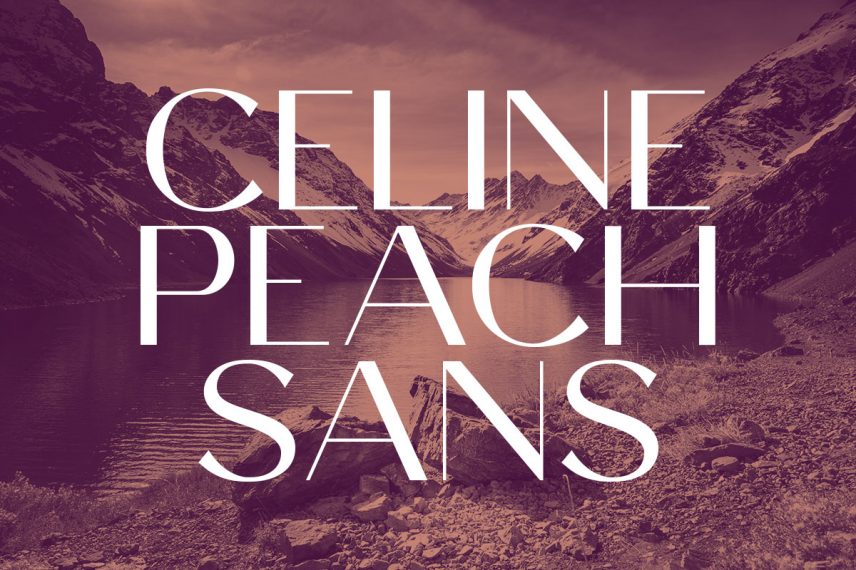 When a person travels to other cities and countries and sees their good or bad customs and encounters them, it subconsciously records the good parts in his mind and is busy drawing a new map in his social life. When you return to your homeland, you will cover them. So, Create many poster design and tourism and travel themes for cities and historical places with Celine Peach Sans font.
Price: Free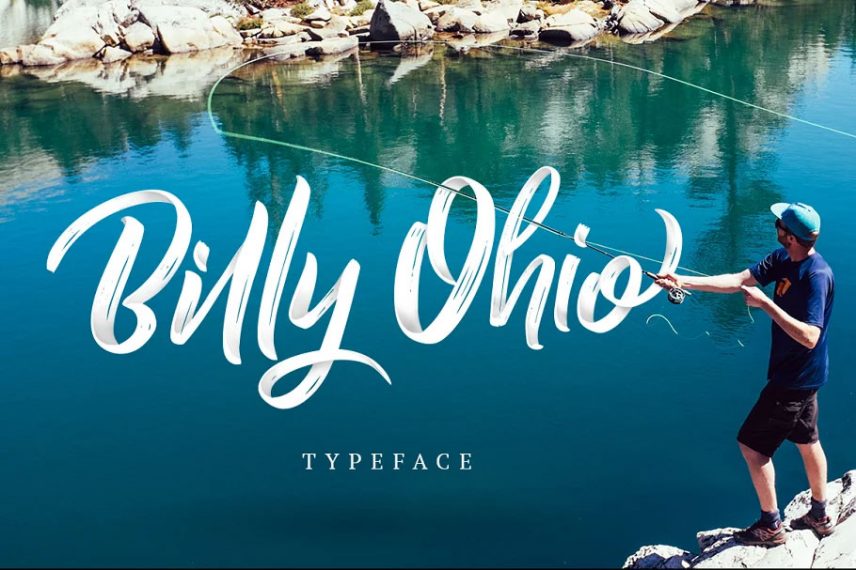 Billy Ohio is a Typeface font. This fishing font created by Alit Design and inspired by the movement of fish and their scaly skin. For fishing tours, tourist websites, you can download this font with its swash type, which gives your designs more depth and flexibility.
Price: Premium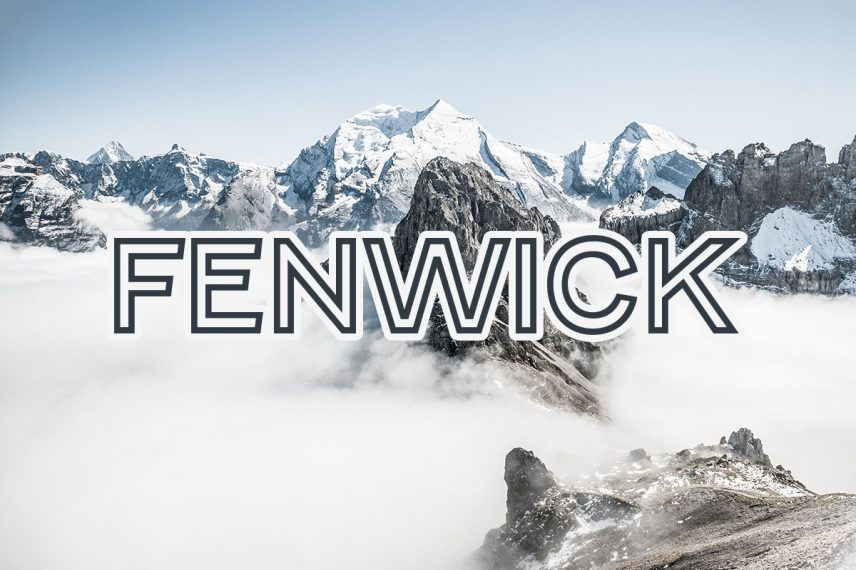 Fenwick is an outline font designed by Typodermic Fonts. This font conveys a lot of prominence to the viewer according to Sharp's style, and it is better to use it in billboards and banners with large sizes for travel advertisements.
Price: Free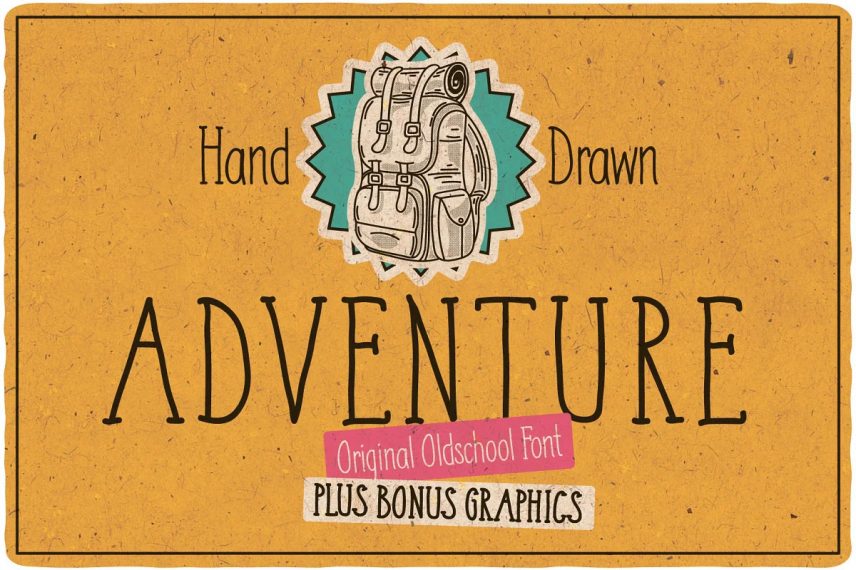 Typeface Adventure font has an adventurous style designed by Vazzy Vintage Fonts. If you are thinking of traveling to historical places or would like to design a fancy and exciting brochure, this travel font allows you to set all the pages well.
Price: Premium
Atlane royal font is very smooth and conveys a sense of well-being in a relaxed atmosphere such as the sea and the ocean or a desert full of soft sand. Transmit this space to others by designing logos, posters, postcards, and social posts.
Price: Free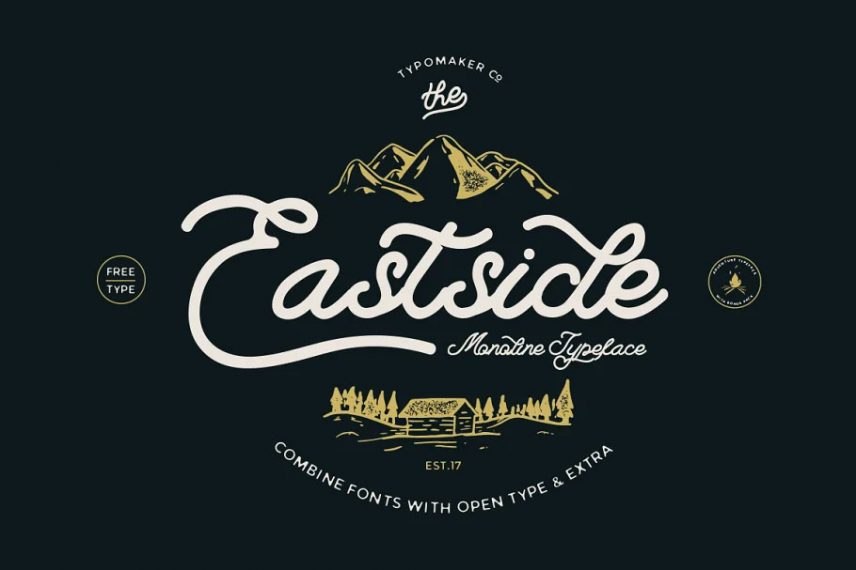 Campground Monoline has two fonts with a handwritten and adventuresome style. Letter styles that are like a signature always have a different effect than other fonts. You can use this font in posters, graphic design of scenic landscapes, logo, and signature design.
Price: Premium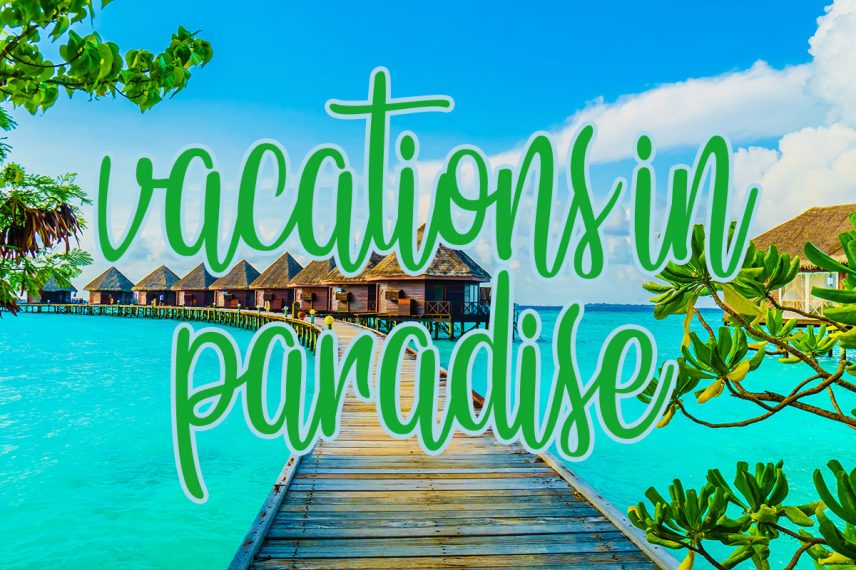 Vacations in Paradise font is one of the most beautiful and widely used fonts in the field of watermark pictures, postcard, and travel branding brands.
Price: Free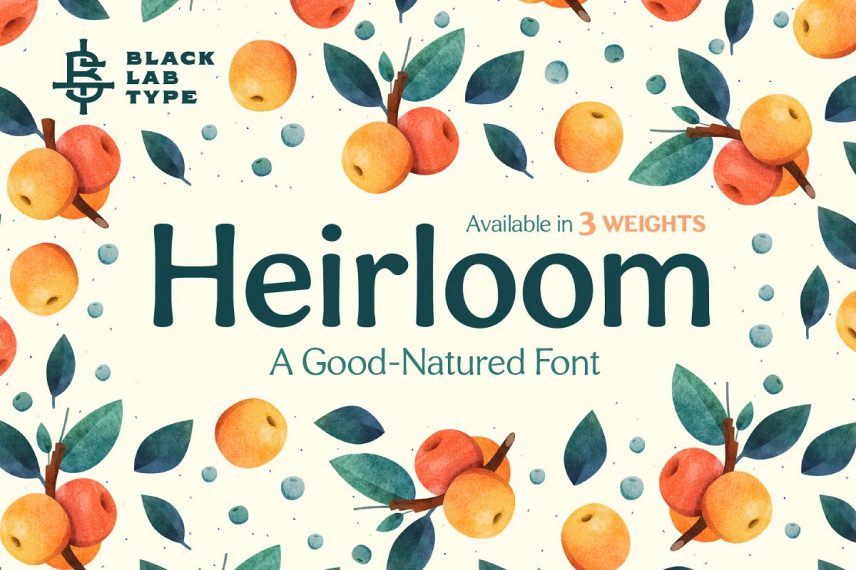 Heirloom A Good Natured font revives the mood of the '60s and '70s for many young people of that period. At that time, this style of decoration was used for many advertisements for restaurant logos, cosmetics, clubs, and now they can be used in such fields in addition to tourism advertisements.
Price: Premium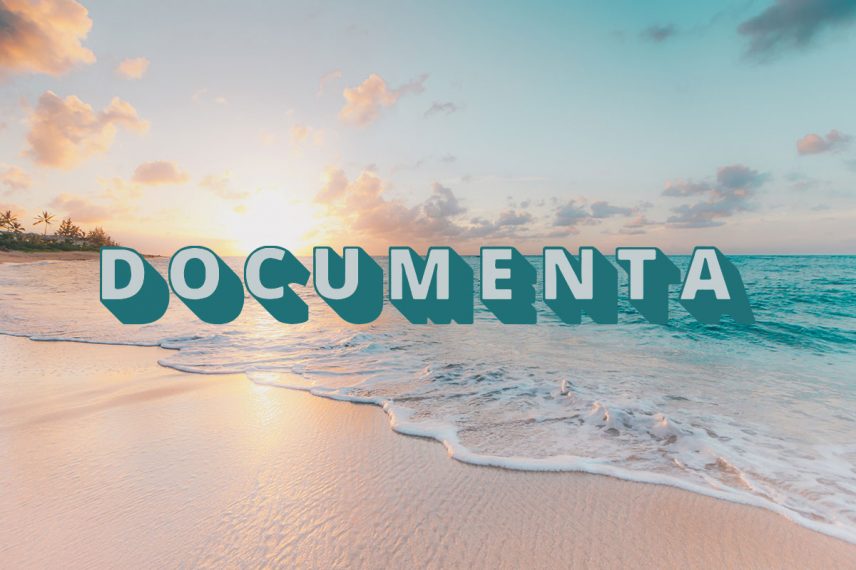 Documenta font is the best opinion for amateur designers, with letters sticking to a page like a wall or a billboard and the sun shining on them in the middle of the sky. This 3D effect is suitable for logos and entrances to restaurants, hotels, posters, and billboards.
Price: Free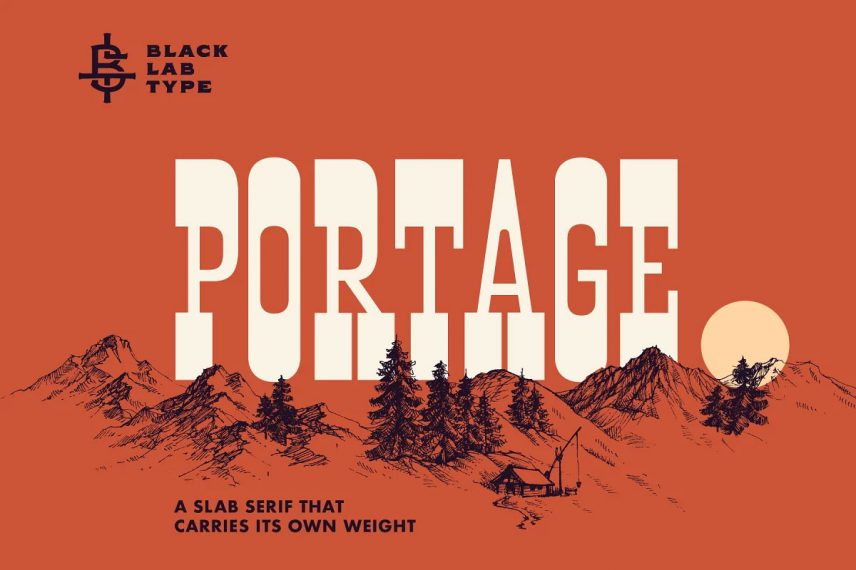 The wild western Portage Adventurous Slab font shows the 50's very different and out of the question. This western font is perfect for designing diner logos, train stations, huts, and wild western landscapes on cold nights and hot days.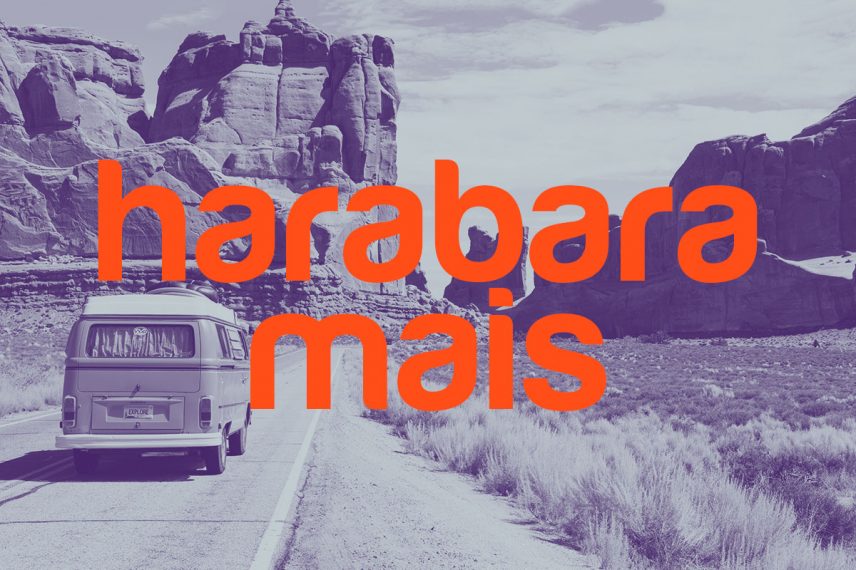 Anyone who downloads Harabara Mais font can understand the different and geometric styles and a certain curvature in the vertical bar of the letters. And the right combination of uppercase and lowercase letters becomes a great logo and website title and poster.
Price: Free
Price: Premium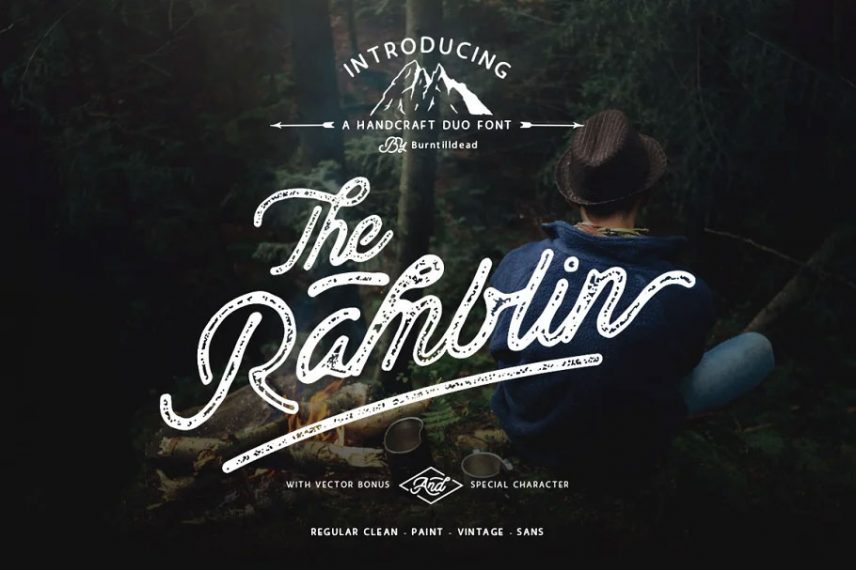 The handmade and hipster style of Ramblin Font Duo font has a vintage texture that can apply to many posters and brochures traveling to cold winter areas, mountains, lakes, and T-shirt designs.
Price: Premium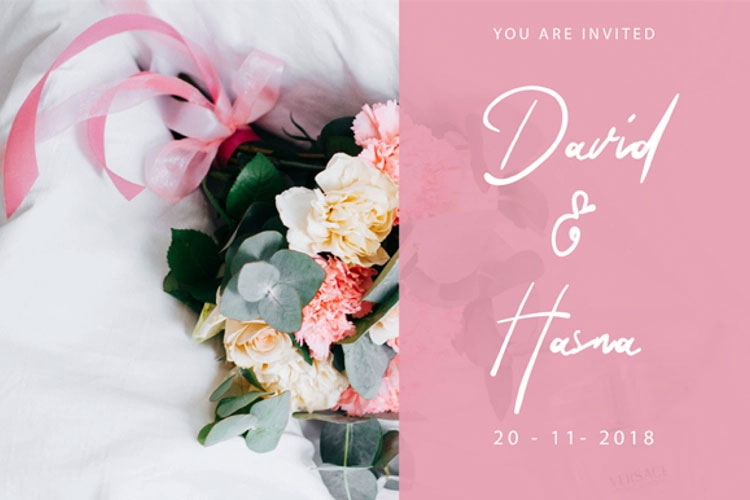 The Queenthine font is designed for the excellent choices and is beautiful by Silverdav Studio. You have rarely seen its handwritten style. This wedding font is for luxury brands, photo signatures and text, and postcards, invitation cards, romantic travel ads.
Price: Free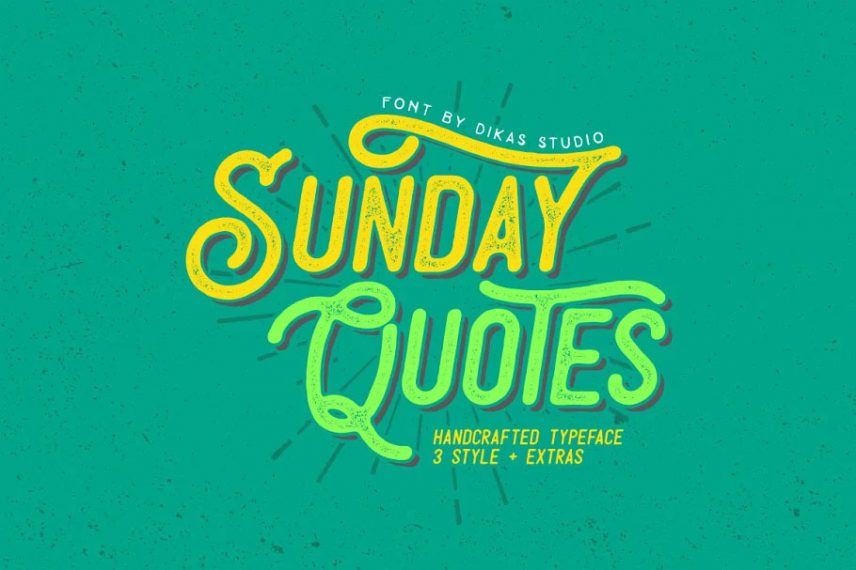 Sunday Quotes Extras Font is as beautiful as happy moments on a trip. Courageous and retro style make every person who loves to travel and adventurous events happy. It is for brochures, invitation cards, the logo of juice brands, tourism, and so on.
Price: Premium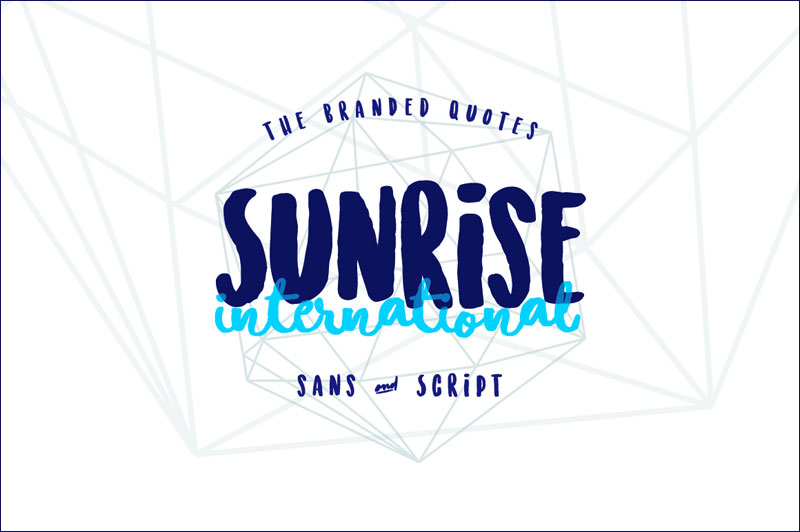 Sunrise International is a cheerful and fancy font created by The Branded Quotes. These fonts are like classical music notes in opera and are a good choice for designing a poster with a beautiful summer landscape with sunset, t-shirt design, fancy invitation card, or travel booklet.
Price: Free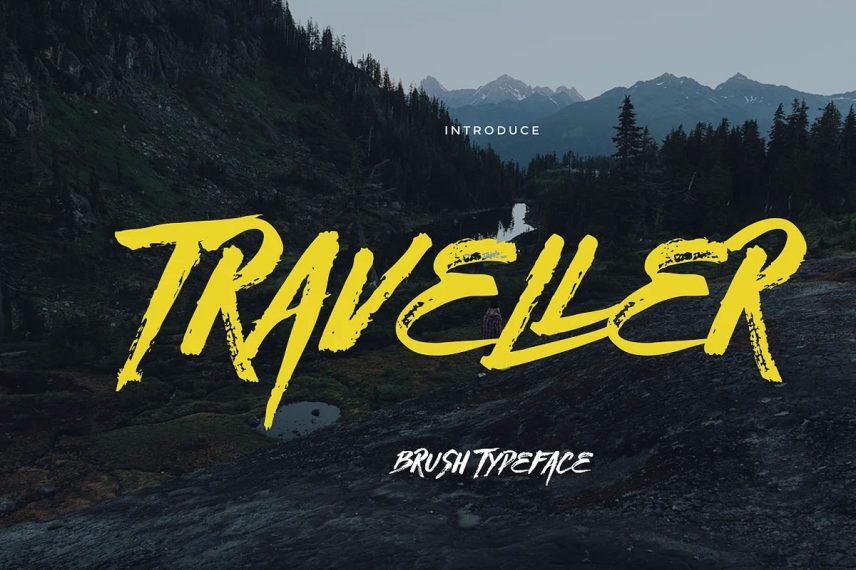 Traveling for you in any job position, whether you are an employee, a manager, or anyone else, will refresh your soul and get you back to work even stronger than before. With its vintage and exciting shape, Traveler font makes brochures and travel ads to different places enjoyable.
Price: Premium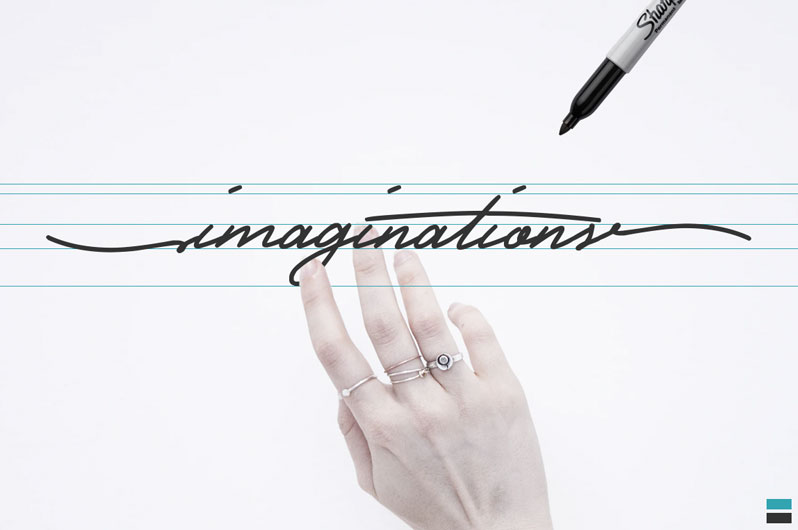 Timelines font designed by The Branded Quotes. This font is elegant and beautiful, and the letter 'T' is designed to be very wide, so it can be used on many luxury and special brands such as jewelry, wedding cards, brochures, and typography on the photo.
Price: Free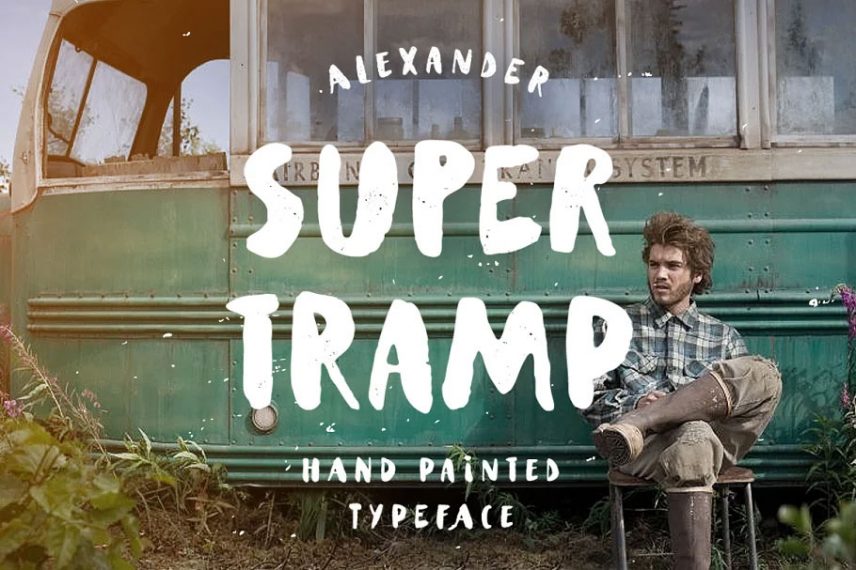 Supertramp Typeface font inspirited by the story of Alexander Supertramp. Many studies show that when your mind is calm, it focuses on tedious but important tasks. So download this travel font and encourage others to take a multi-day or multi-week trip to the sea, mountains, and many more places.
Price: Premium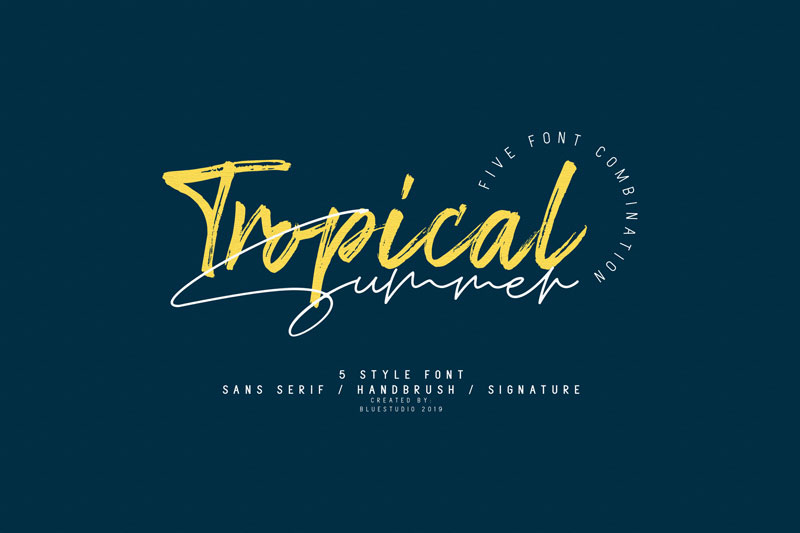 Tropical Summer Signature font has a handwritten style and its letters created with certain elegance. Use it for typography; write notes on the photo, postcard and invitation card.
Price: Free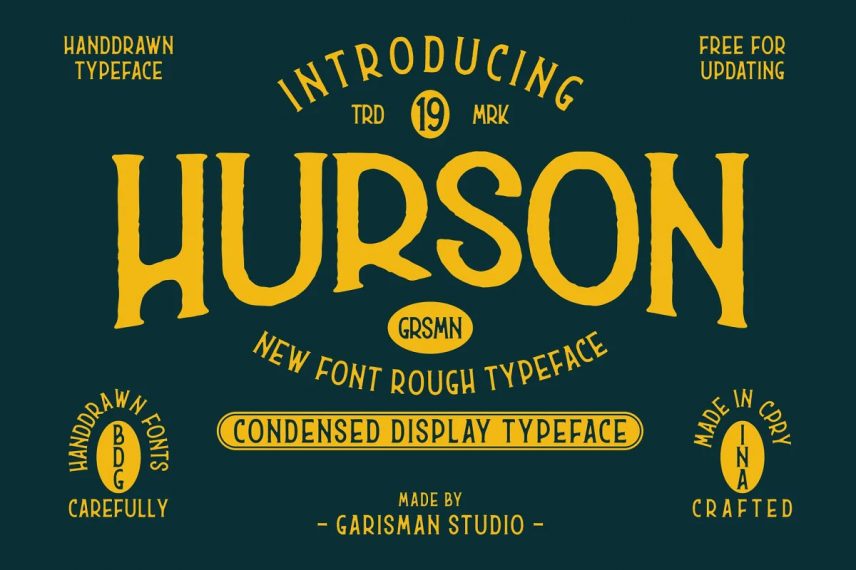 Hand-drawn, hipster style is one of the basic principles for Hurson Rough Serif font. This style designed by Garisman Studio and is suitable for designing such as logos, brochures, posters, T-shirts with background views.
Price: Premium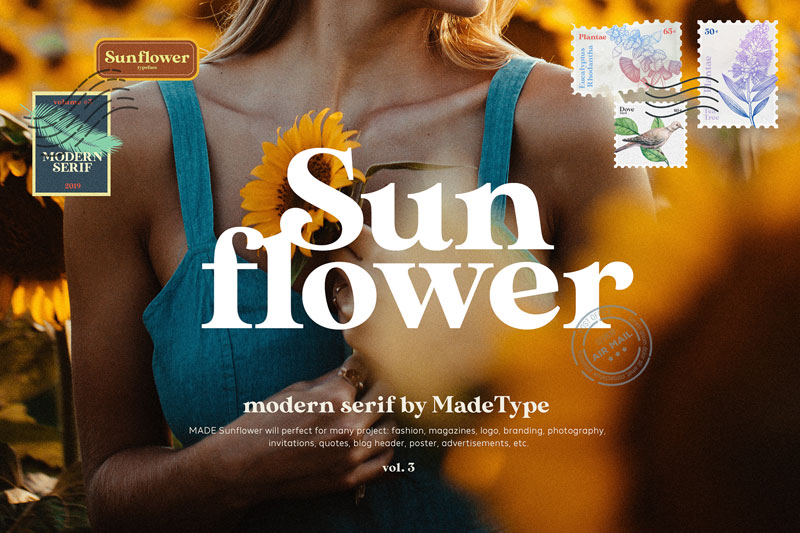 When it comes to travel and vacation, there are a number of things that can be said about the right tourist destinations, guidebooks, or travel expenses and how to get to the tourist attractions. With MADE Sunflower font you can have them all.
Price: Free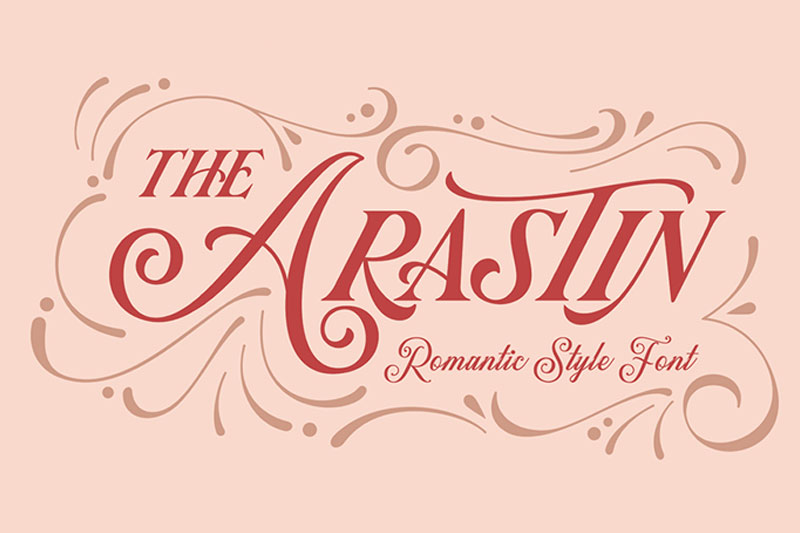 Graptail Type Studio creates another travel font. The luxurious and Italic style of Arastin Pro font brings a lot of ideas to the stage, such as designing greeting cards, postcards, T-shirts, tattoos, and much more.
Price: Free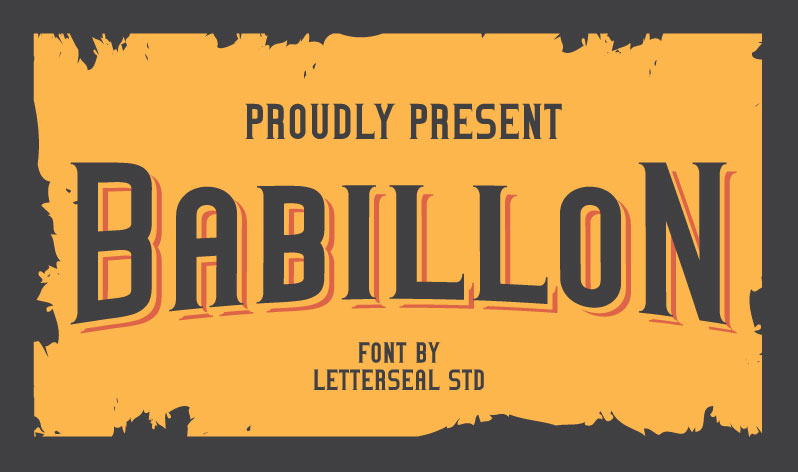 Babylon is a retro and condensed font. If you have trouble finding posters and logos of tourists and hotels on the tourist route, you will have an interesting project by downloading this font.
Price: Free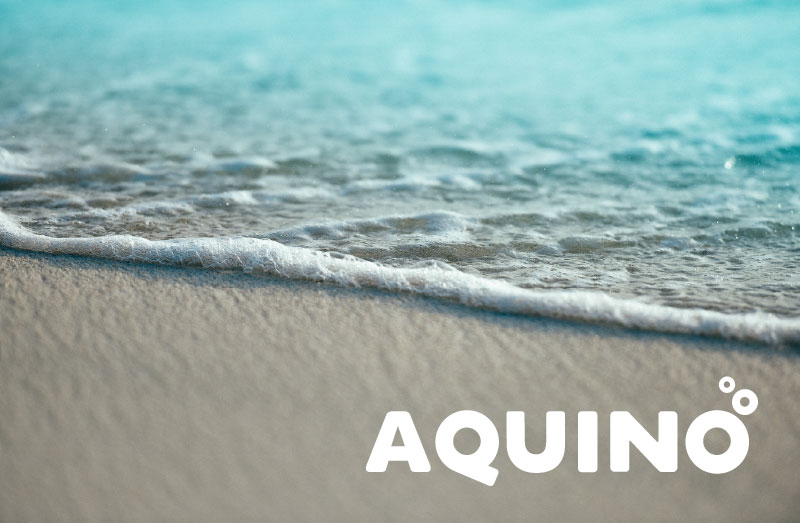 Aquino font is the best way to advertise tourist tours during the summer holidays, beach parties by the blue sea.
Price: Free
Conclusion
Travel is proof that no one gets stuck anywhere. You don't have to stay in one house, company, or relationship forever. The more you travel, the more confident you are that you are always free to make changes in your life. Using a variety of fonts like travel fonts is the same, and you can change your way and material of presenting any time you want.