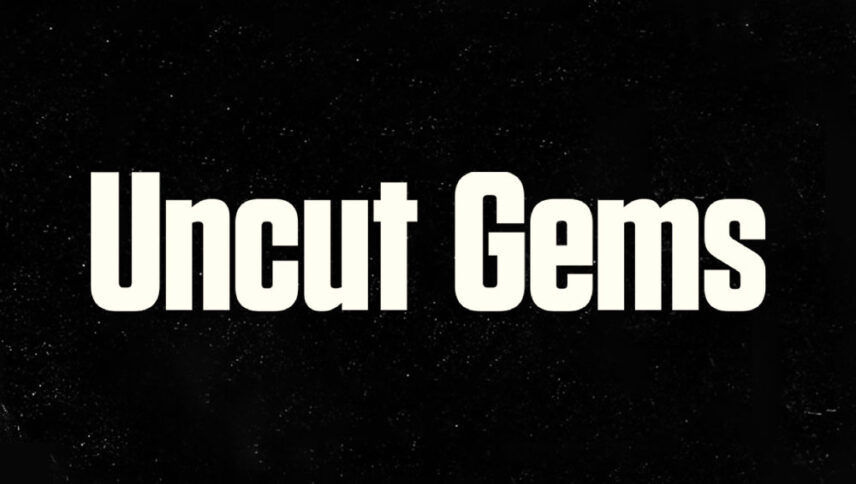 What font is used in the Uncut Gems logo?
"Tungsten Bold" is the font used in the Uncut Gems logo. This font is published by Typography.com. This font can be purchased from the following link.
If you do not want to buy this font, we have also provided a free and alternative font that is very similar to the original font. You can use this font in your personal projects. Download and enjoy this font from the link below.
If someone discovers expensive jewelry, his life will change, but the title of the film shows something else. The black theme of the Uncut gems movie poster with the white font does not show a good situation and instead of using luxurious and beautiful fonts, a font with a distressed style has been used. By downloading this font, you can use it in action movies, related to mining and construction, and of course, if there is a similar end to the continuation of Sandler.
About Uncut Gems
"Uncut Gems" has all the elements of a spectacular trailer. Howard's character, especially played by Adam Sandler, is one of the most interesting movie characters we've ever seen in the trailer. He is always close to success, but at the same time, with his stupidity, he suddenly sees it lost.
Adam Sandler plays Howard, a painstaking jeweler, in "Uncut Gems". We first see Howard in a position to introduce him as a successful person in one of New York's most expensive neighborhoods. But we soon find out that he has a very messy life. Unlike most fast-paced movies, Howard doesn't solve his problems here as the story progresses, but doubles the problems of his life with a stupid decision each time, and that doesn't end there.