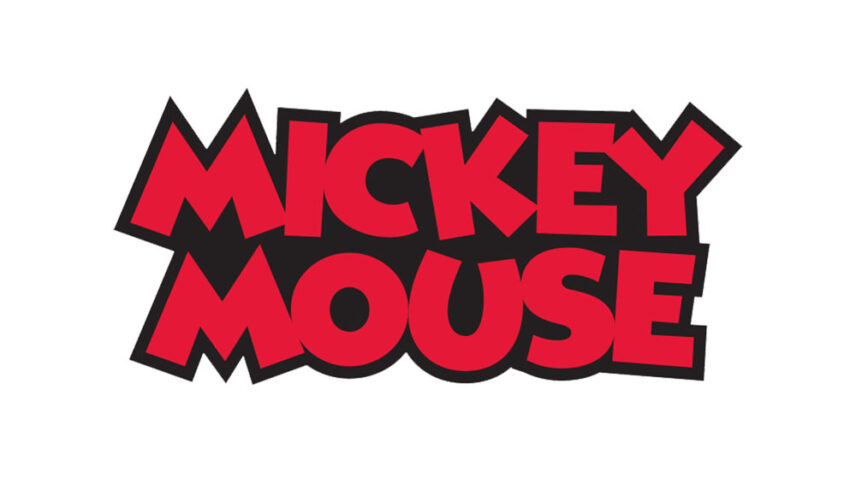 What font is used in the Mickey Mouse logo?
I did a lot of research to find the font used in the Mickey Mouse logo. I didn't find the exact font used in the logo. Most likely, this font has been personalized.
However, I have found a font that is free and very similar to the font used in this logo. The font is "Minnie". You can use this font in your personal and commercial projects. Click on the button below to easily download it.
Cartoon fonts can also be a good choice for your projects. I suggest you take a look at this list as well.
Each fictional character has certain characteristics and by having a logo font, it makes it more popular and famous. Mickey Mouse also has a logo font for itself, in which the letters are put together in a musical and fancy way, and between the words Mickey and Mouse, there is a picture of the character.
This logo font can apply to design logos for food brands such as donuts, cupcakes, amusement parks, product packaging, and fancy birthday themes.
About Mickey Mouse
Mickey Mouse is a popular and memorable animation for several generations produced by Walt Disney Productions. The series began in 1928 with the first episode, Steamboat Willie, and ended in 1953 with The Simple Things.
The name "Mickey Mouse" has been used for the first time in movie title sequences to introduce the character in particular.
In the first two films, "Plane Crazy" and "The Gallopin 'Gaucho" were screened in theaters but failed to get distributors for widespread release. For the third film, Disney added a harmonized sound, a technology that was still in its infancy at the time. Steamboat Willie started in November 1928 in New York and was a quick success. Proceeds from the film provided the studio with the resources it needed, and the studio quickly began producing new cartoons as well as releasing audio versions of the first two.