40+ Best Free and Premium Witch Fonts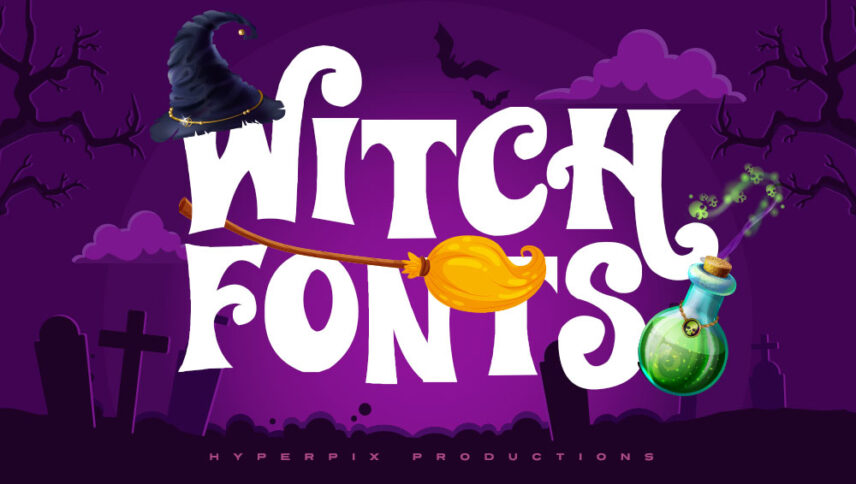 Fancy the compelling, magical vibes to add color to your work? Well, look at that! Holding you spellbound is what witch fonts do almost exclusively! Sure, these bewitching fonts manage to evoke a tiny bit of creepiness too, but once added the smooth cartoonish style, the result is bound to be twice as impressive, hitting the perfect middle ground. Imagine how spellbinding that can be!
Better yet, there's also a note of mystery implied, just so the message is highlighted more artistically. So go on and throw them on your artworks, from digital content and banners to Halloween and kids-related designs, and let these gorgeous witch fonts work their magic!
Best Witch Fonts
You won't believe how appealing your design can be if you just go with one of these creatively crafted witch fonts, either free or premium. And to create something scarier, you'll find these creepy and spooky fonts a better match.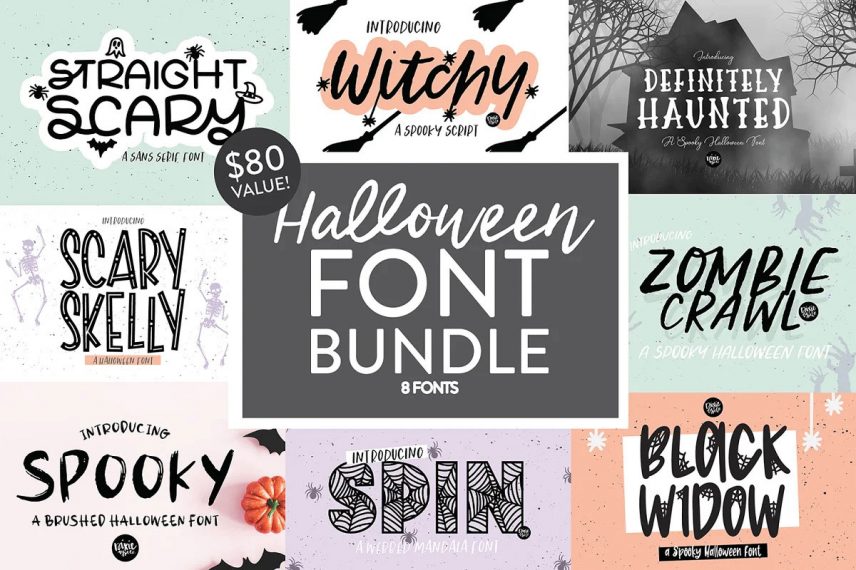 HALLOWEEN Font Bundle is a collection of fonts in the genre of horror, spooky, and witchcraft. If you would like to have a different semester for customers who need to prepare invitation cards near Halloween, we recommend this font.
Price: Premium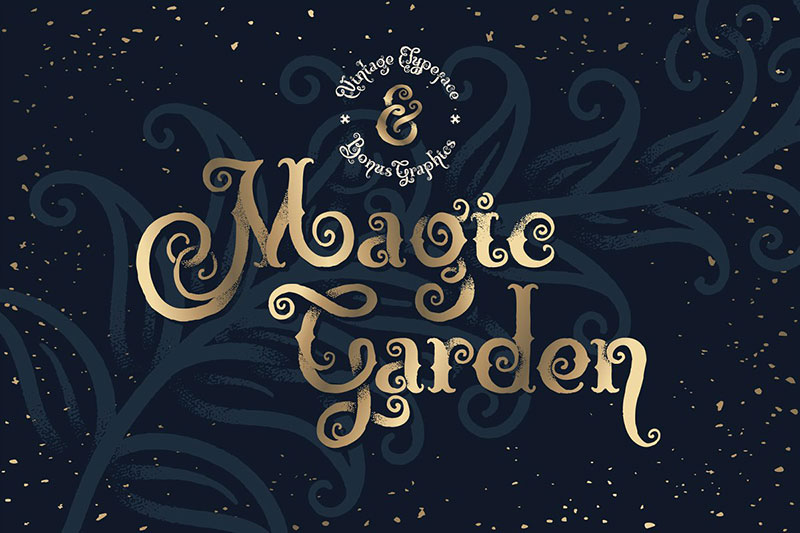 Magic Garden Font Graphics has an ornamental style that designed by Gleb Guralnyk. Vintage effects and spring-shaped rings along the letters are very different and magical. So, Magic shop logo, mystery, and magic movie posters, decorative themes are among its advantages.
Price: Premium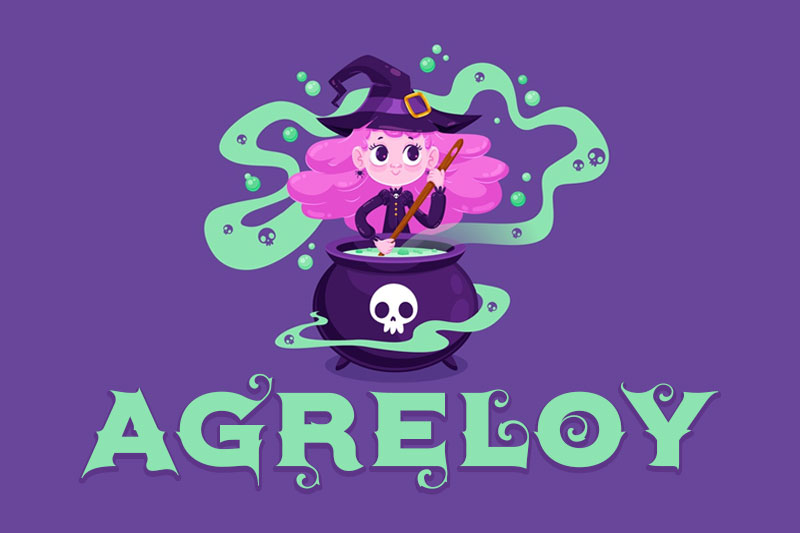 Agreloy combines floral and gothic style fonts, which makes many scary projects and themes look strange.
Price: Free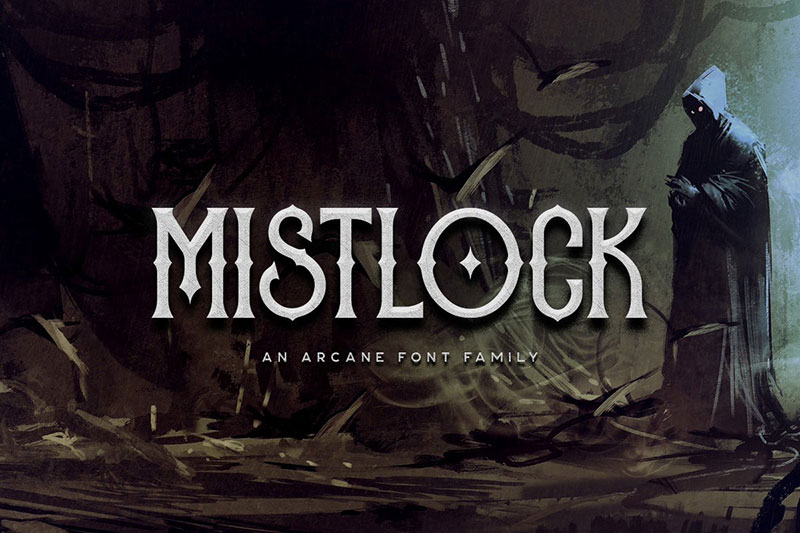 Mistlock Typeface font has strong characters with grotesque features. In these characters, a rhombus with curved sides in the middle of a horizontal bar is designed, which makes it spiritual. Horror Halloween themes, movie posters, book covers in epic movie decoration, and magic are some of the capabilities of this witch font.
Price: Premium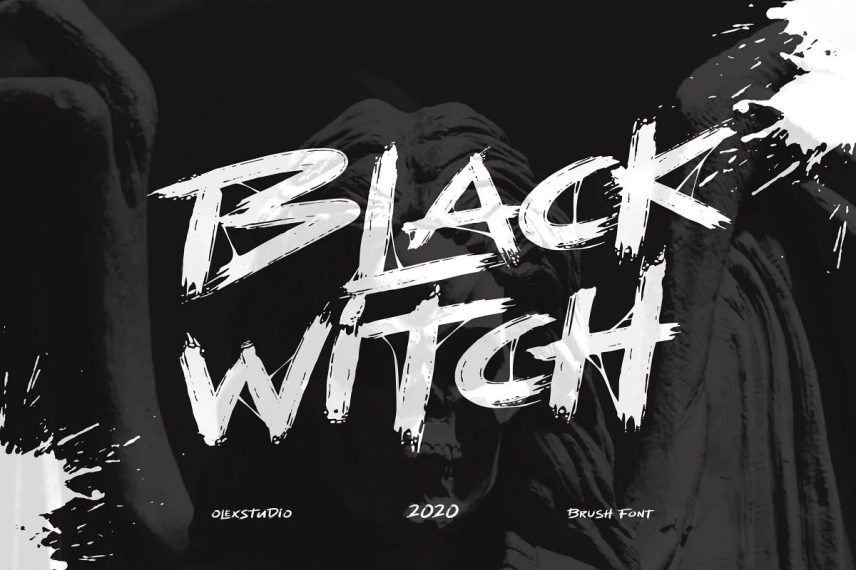 The BLACK WITCH Handlettered Brush font is very sharply designed. The lines as you see them have irregularly spread around with different colors. You can put any color you like with this font and use it for scary and scary themes.
Price: Premium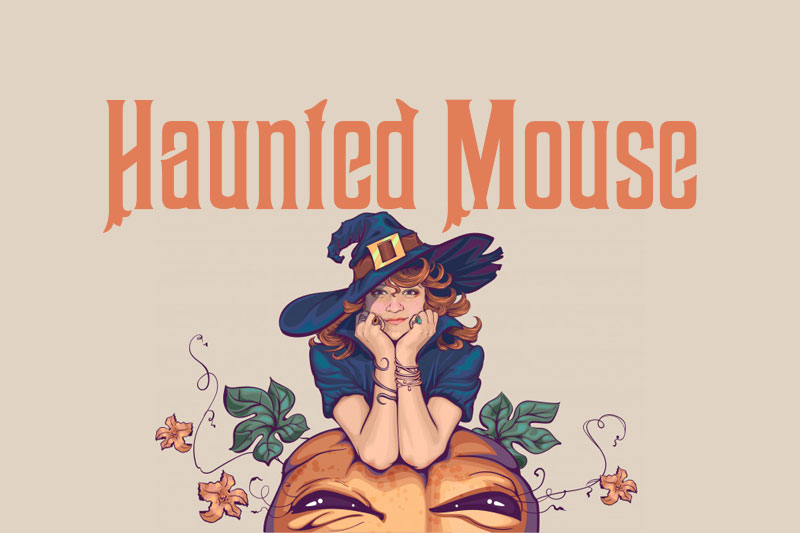 Haunted Mouse font created by Steve Ferrera. Uppercase letters are drawn with the edges of three smooth branches and lowercase letters are drawn with sharp edges. This witch font is suitable for empire video games, ghost house movies, and science fiction genres.
Price: Free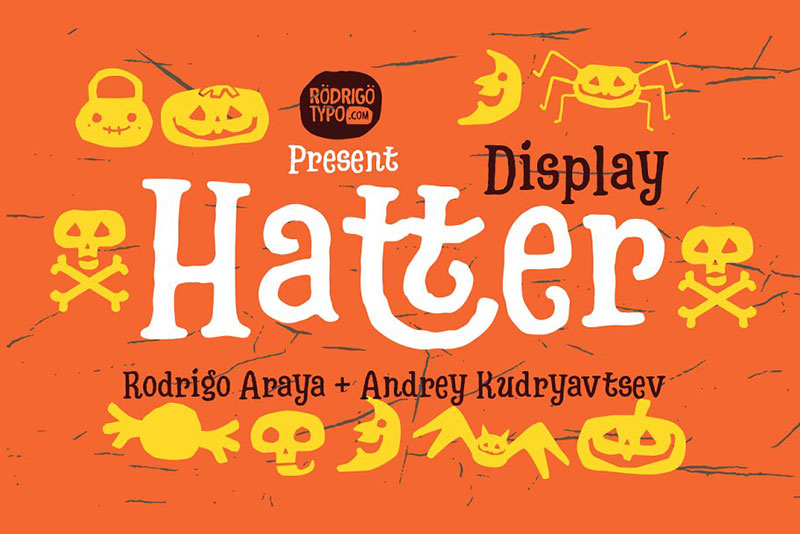 Hatter Display Font Dingbats has a spooky and graffiti-style that will be very interesting and ominous for kids on Halloween. Elements such as bats, skeletons, pumice, and spiders, which are the main elements of Halloween, can also be downloaded.
Price: Premium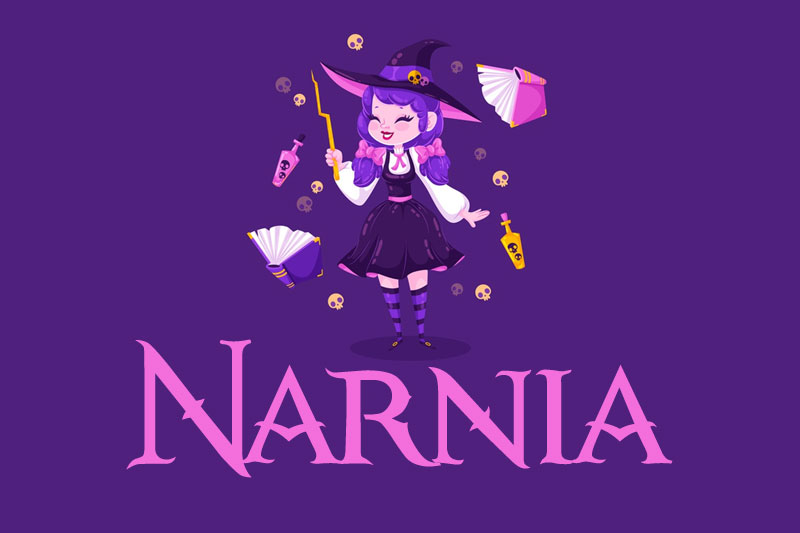 Narnia BLL font like rose stems are very sharp and winning. If you are making a mysterious film like Narnia Land, this font in its title will be great and attractive.
Price: Free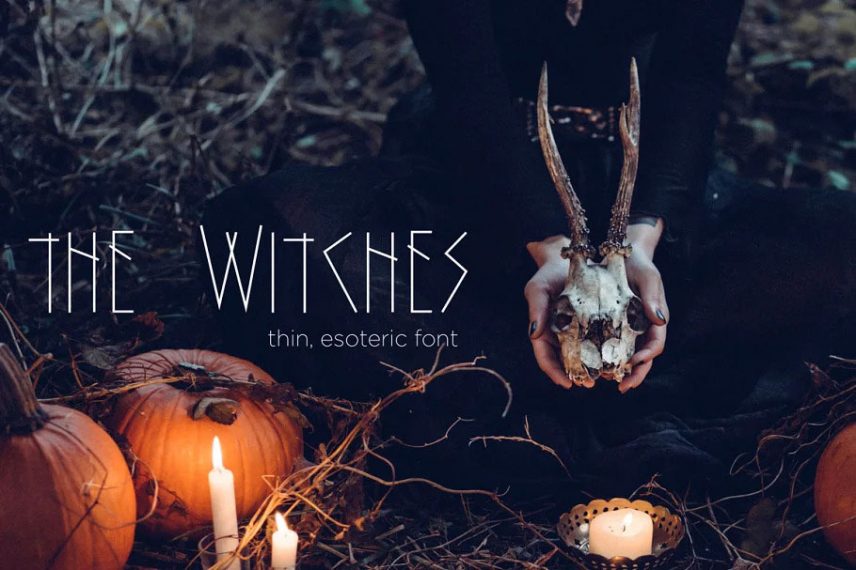 The Witches font has a scary and magical style. If you are looking for the scariest Halloween invitation card, this font that has a magical feel will help you.
Price: Premium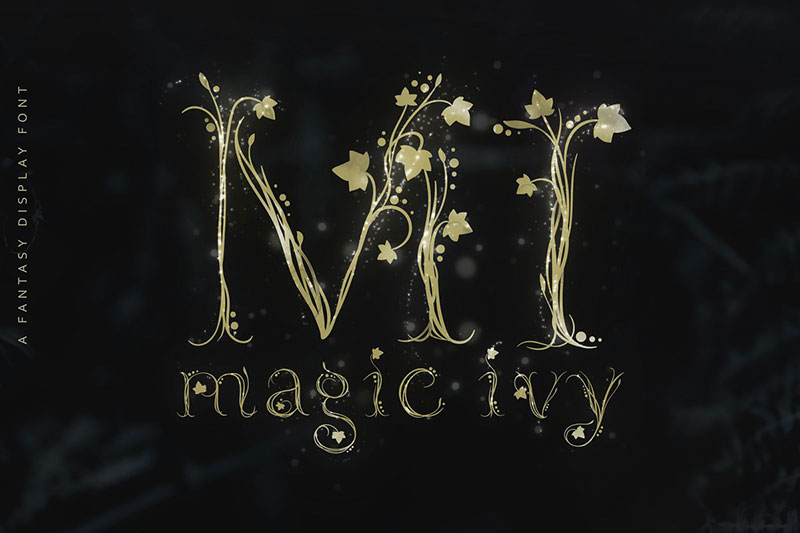 Magic Ivy Botanical Font. UPD! is so pretty that it seems a magic wand has created it by saying an abracadabra word. Floral and elegant style is popular for many designs, including wedding invitation cards, jewelry gallery, tattoos, book covers.
Price: Premium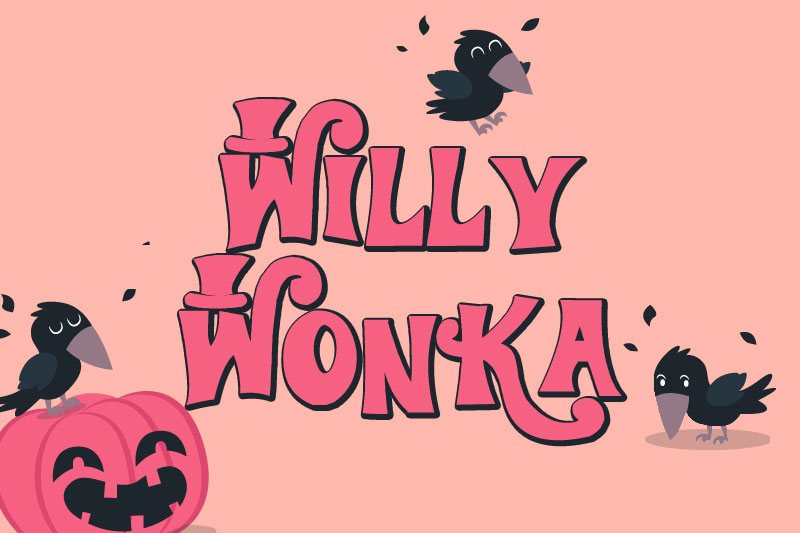 Willy Wonka font inspired by a character of the same name. The character formed in "Charlie and the Chocolate Factory". Wiley's magic hat and lettering like candy are the features of this font that is practical for various posters.
Price: Free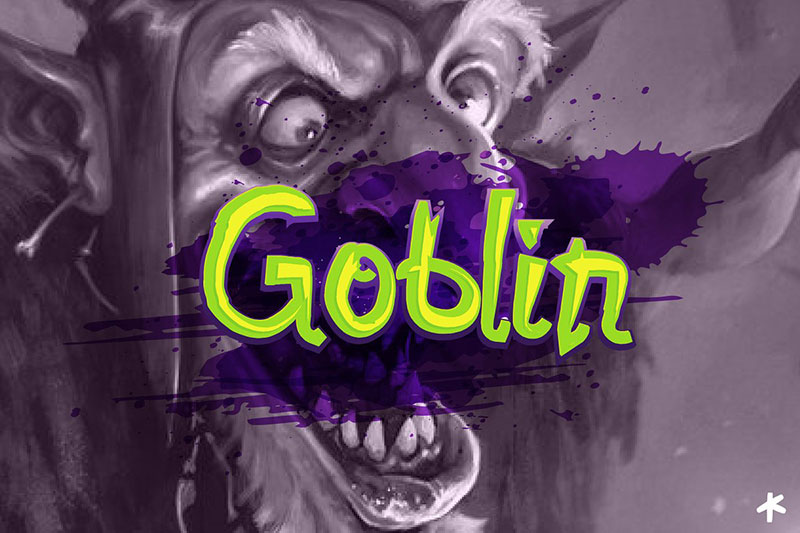 GOBLIN is a creepy font that is seen in some cartoons with strange creatures. Now you can use this witch font for the fairy tale, fantasy stories in video games and animations.
Price: Premium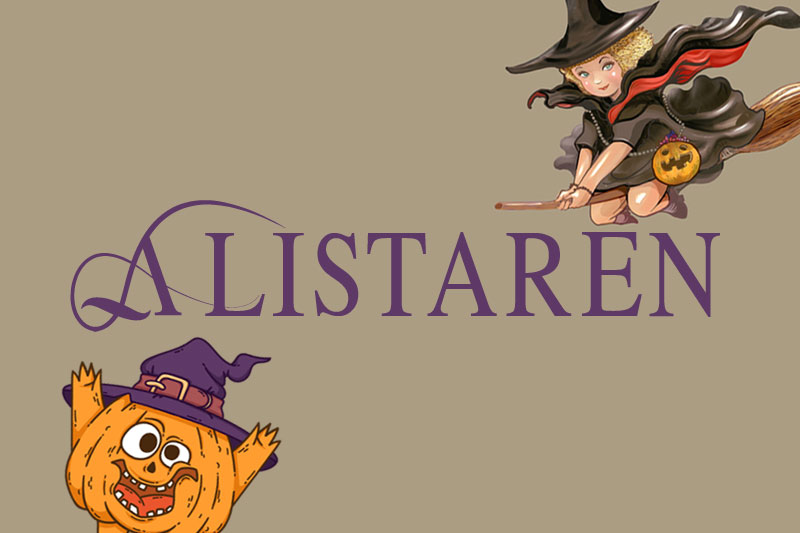 Leonard Posavec designed The Alistaren professional font. This font with a super swash feature is suitable for designing invitation cards, book covers, mysterious and magical texts.
Price: Free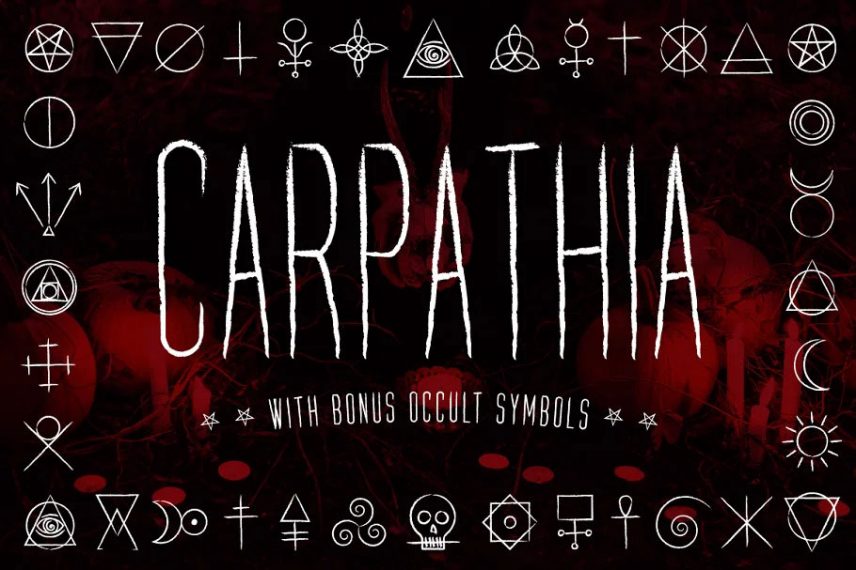 Carpathia Typeface Extras font is designed as mystical lines. An interesting feature of this font is that there are a number of signs and symbols that are suitable for you to provide an interesting design in addition to the characters.
Price: Premium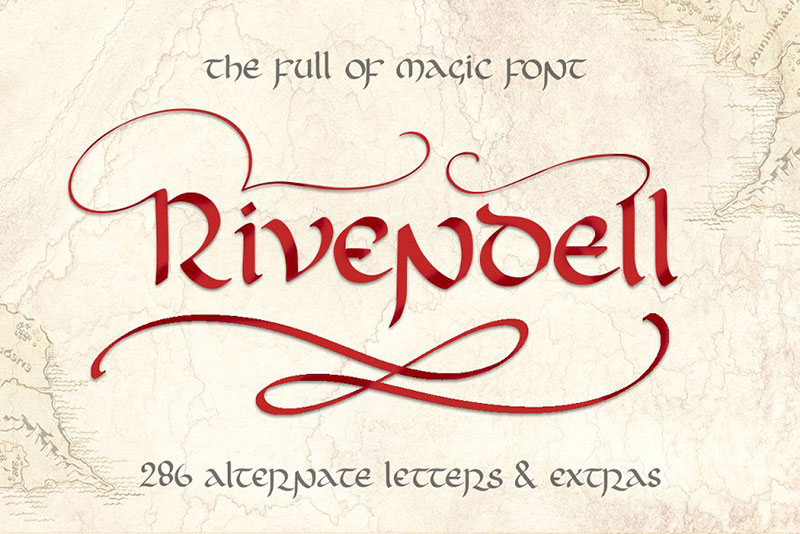 Rivendell. The full of magic font designed professionally and elegantly to convey the feeling of being in a magical atmosphere to the audience. Designing invitation cards, fashion brand logos, labels, packaging, and many other examples of the advantage of this font.
Price: Premium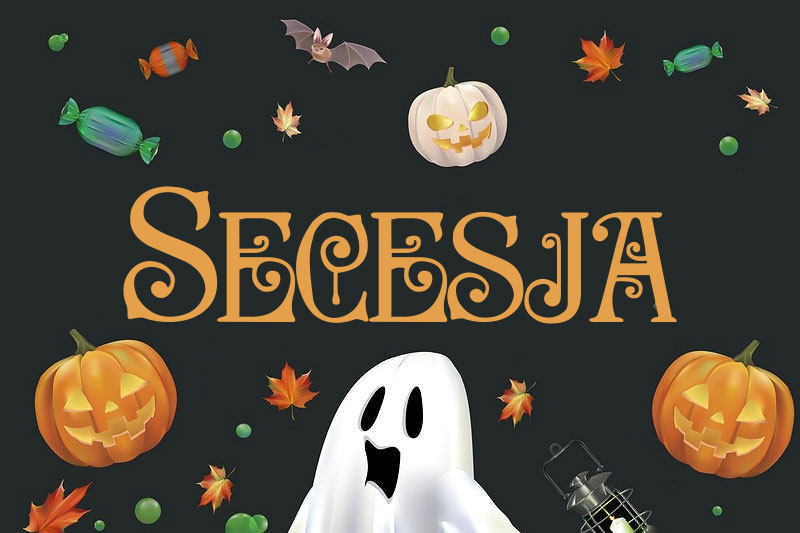 Session PL font is mysteriously drawn like the edges of witches among the forests of willow trees. As a result, decorate scary, mysterious themes, posters, and Halloween flyers with this font.
Price: Free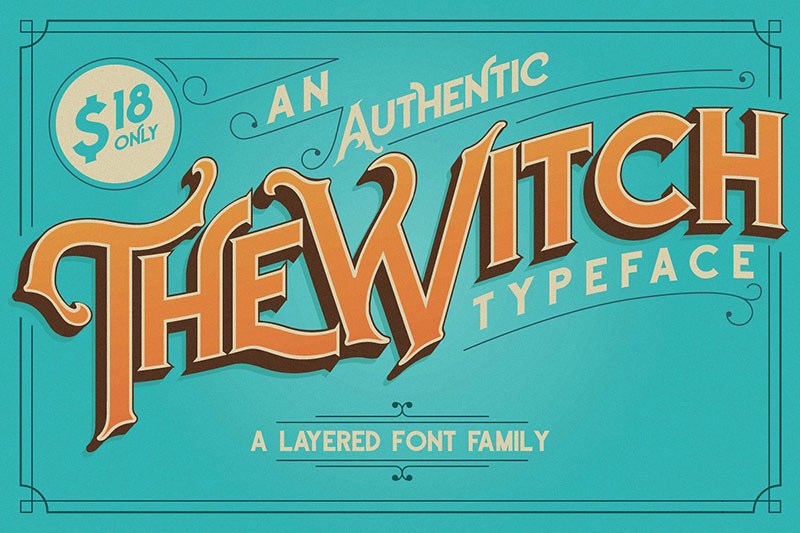 The Witch Typeface font evokes the feeling of being in the 1800s when retro styles were the first word in the world of billboards and logos. This classic style is still great to design posters, movies, matchboxes, and fireworks, for example.
Price: Premium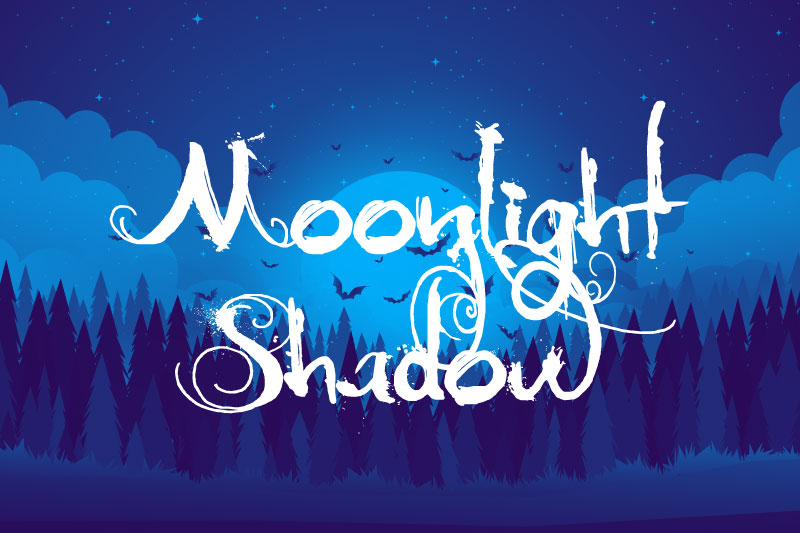 Moonlight Shadow font is so wavy that it evokes the appearance of confused wizards. With that font, you will be enchanted like a magician with a stick and a hat, and you will design magical and scary designs.
Price: Free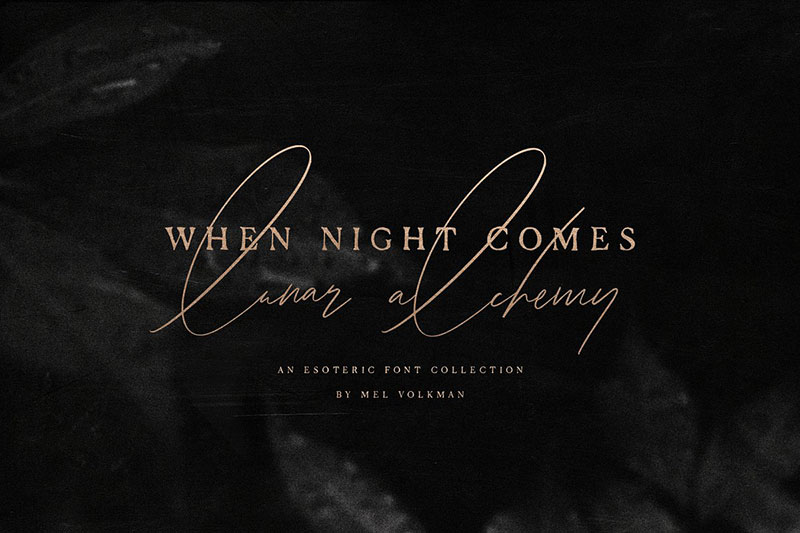 When Night Comes Font Collection sketched by Mel Volkman. To design infinite dream projects, this font presented with a typewriter-style and signature.
Price: Premium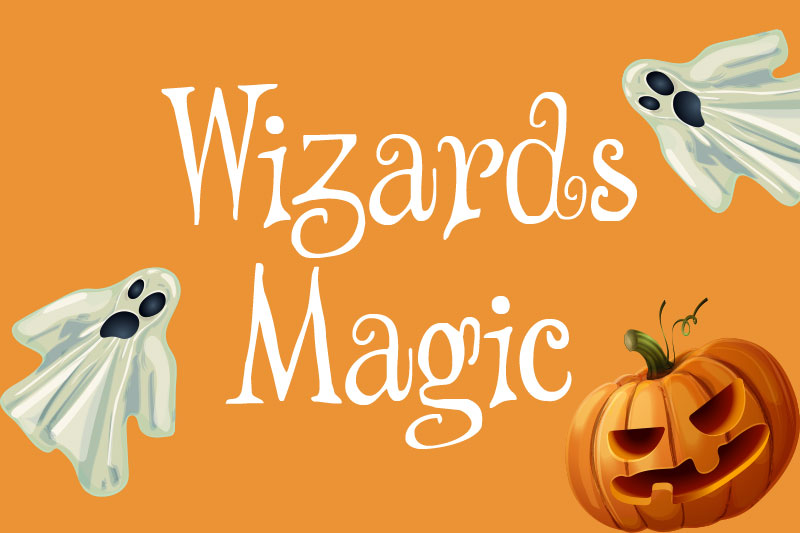 Wizards Magic font has an interesting design for uppercase and lowercase letters. The magic and mysterious atmosphere is evident in the intertwined wood style of this witch font. Publish greeting cards, invitation cards, and social media posts with this style in mind.
Price: Free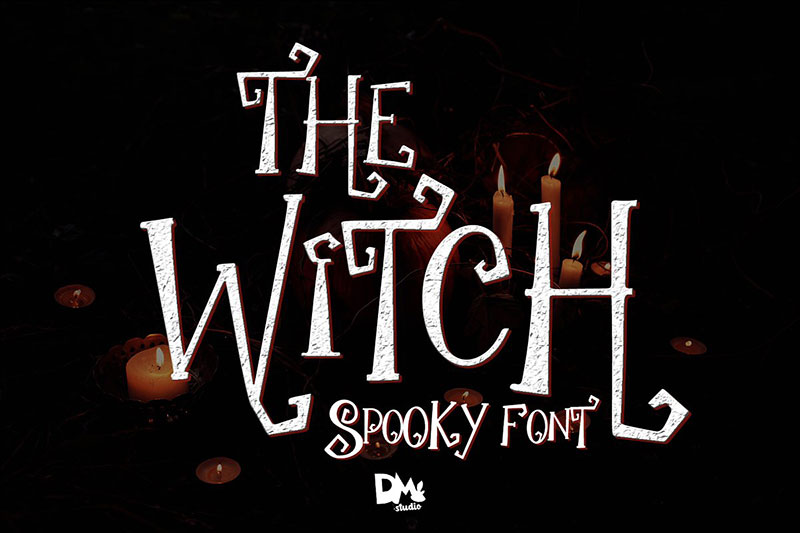 Halloween is around the corner and people who are not ready for this event yet, with The Witch Spooky font, very quickly decorate the home and workspace with spooky, vintage, and magical style.
Price: Premium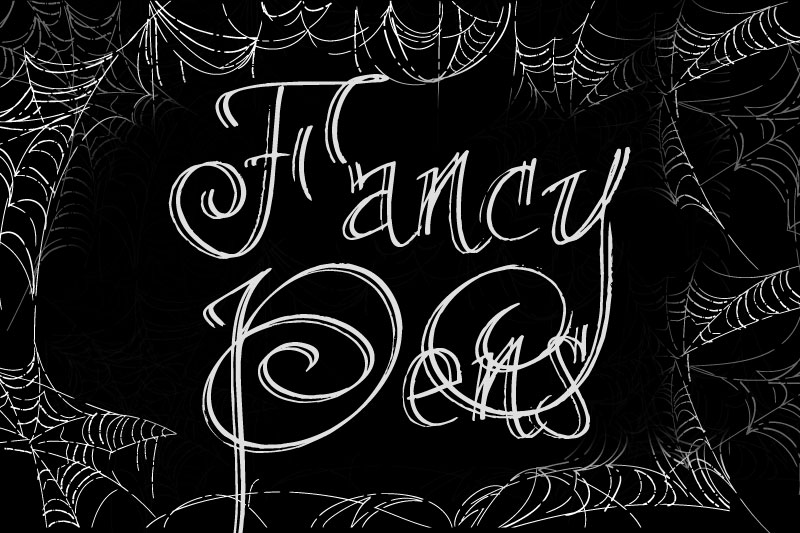 Fancy Pens font is drawn by OEBOB graphics. Sharp lines with smooth mode are the features that every font that has to design scary themes, Halloween invitation cards, and magical animations should have.
Price: Free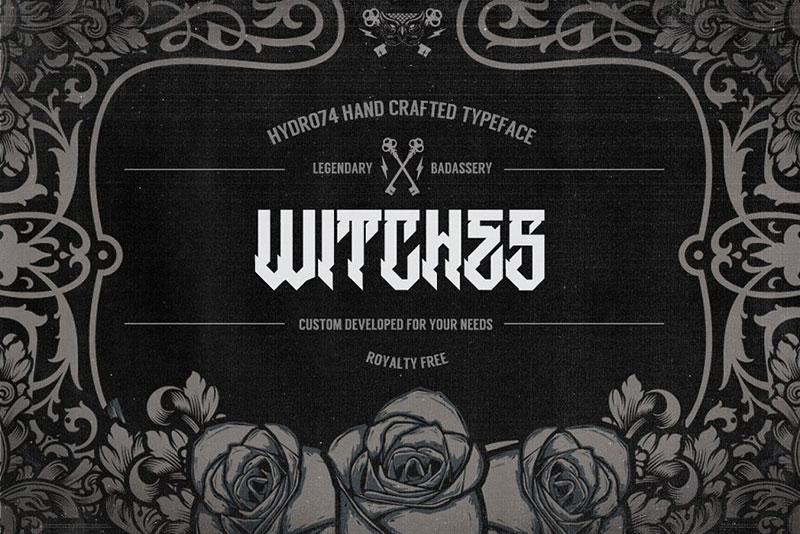 Witches font is very sharp and scary. This witch font is similar to the very mean wizard circles seen in many horror movies. This is a great tool for showing fear and horror in posters.
Price: Premium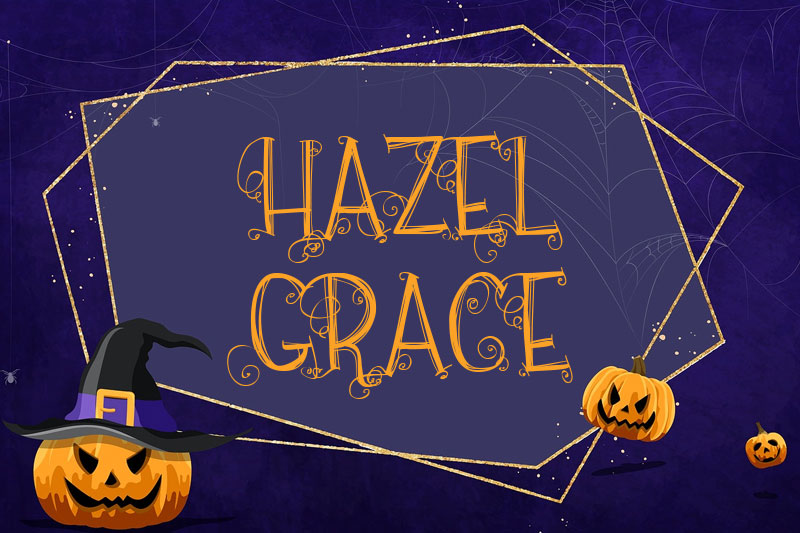 Hazel Grace font introduced by Brittney Murphy Design. Floral design lines are some of the best features used in the design of animated posters, fantasy movies, adventure games, video games, and Halloween greeting cards.
Price: Free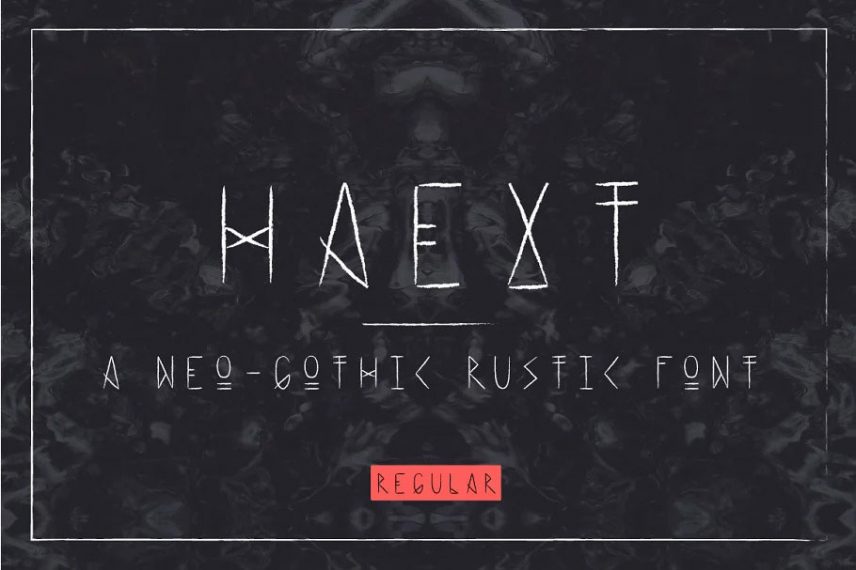 Haext font is hand-written. If you want to have a mysterious and magical theme for Halloween, for example, buy this font.
Price: Premium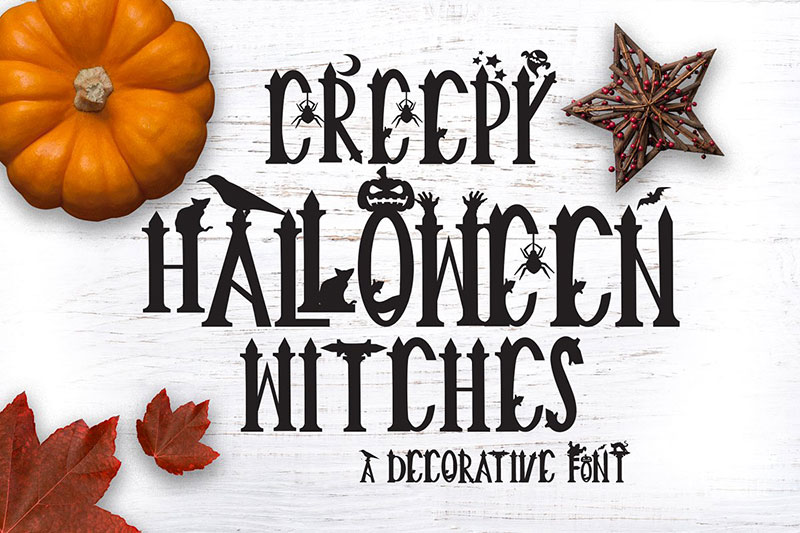 Creepy Halloween is a decorative and mysterious font for Halloween, designed by Graphic House Design P.C. In other words, each character has one of the most magical and scary elements used in Halloween and scary themes, which adds to its appeal.
Price: Premium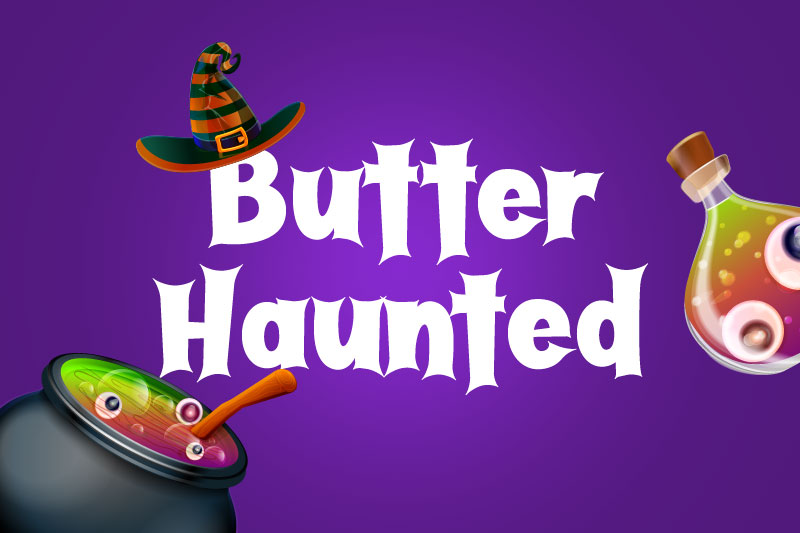 Butter Haunted font provided by Lettersiro Studio. In addition to the sharp edges of the letters, it has a fancy and spooky style. Invitation cards, home decorations for the Halloween holiday, and fantasy animation posters are some of the benefits of downloading this witch font.
Price: Free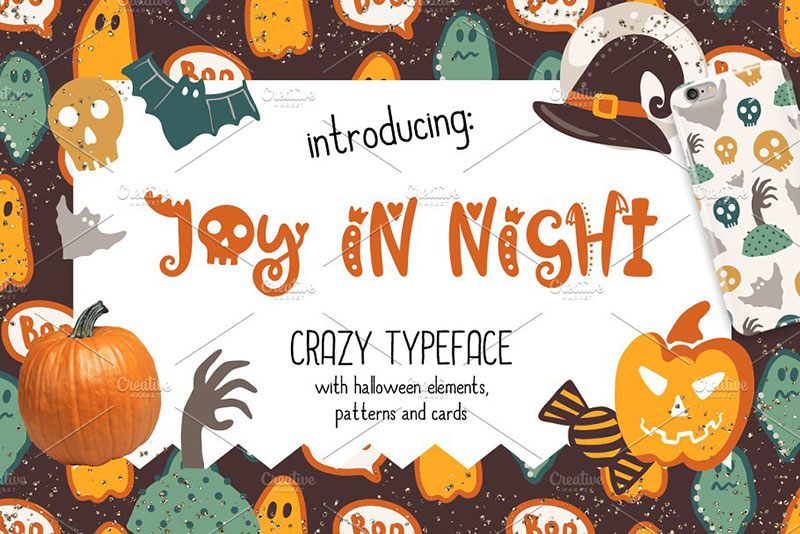 Joy in Night Halloween Typeface font is a fun style for Halloween parties, witch themes and witch hats, birthday greetings, and many fantasy designs.
Price: Premium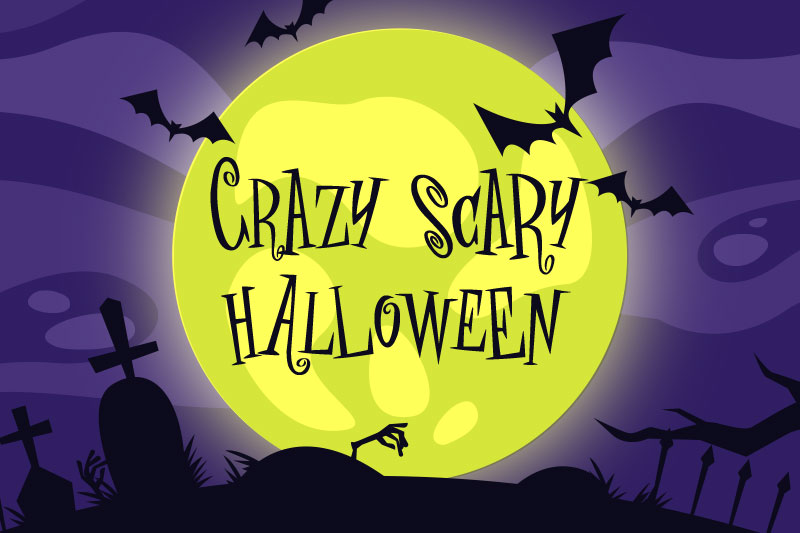 crAZY SCARY halLowEeN are like magical letters that release into the air like music notes. Also, In some end letters, there is a circle which is a feature of wizard font styles. To design witches' costumes, you need to design magical characters that can be done with this font.
Price: Free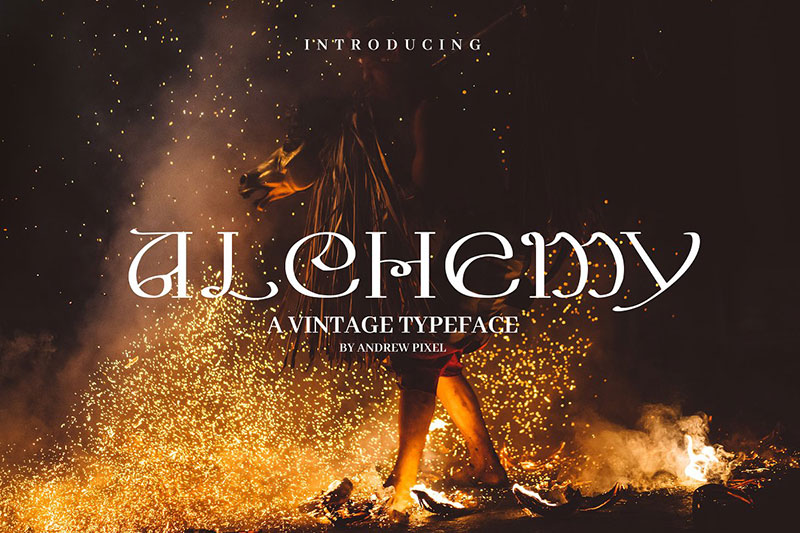 All wizards have a good relationship with chemistry so that they can make potions and make tools magical. Therefore, Alchemy A Magical Typeface font is proper for Halloween, astronautics, chemistry, and magic posters.
Price: Premium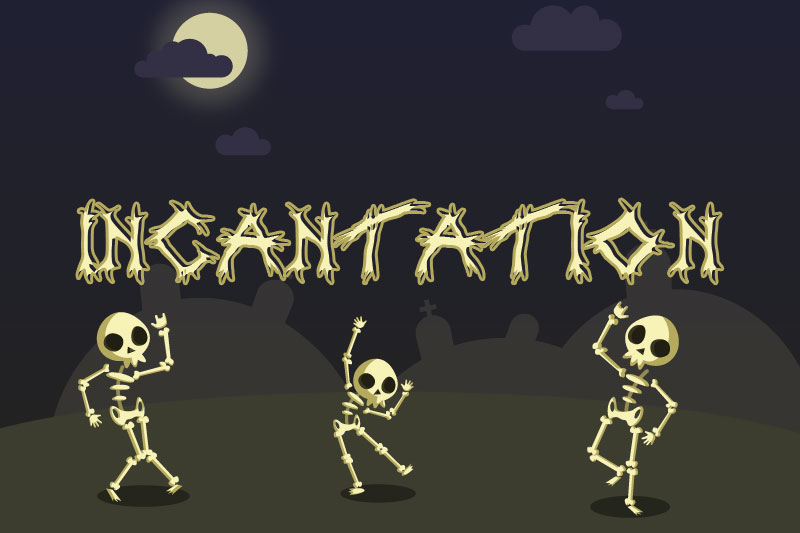 The characters of Incantation font are like the sharp thorns that are in the fences of old houses and palaces. This causes a magnificent sense of fear. So, it is suitable for Halloween horror themes, science fiction movies, ghost capture, and many other genres of horror and magic.
Price: Free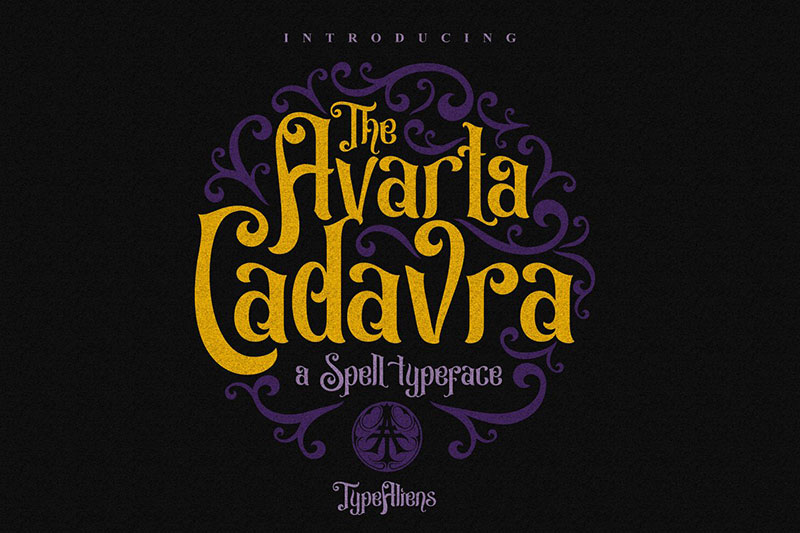 Avarta Cadavra Extra font is as flexible as a willow tree and will come with a spooky Halloween floral font. Label design, coffee shop, and circus logos, magic movie posters are among its other uses.
Price: Premium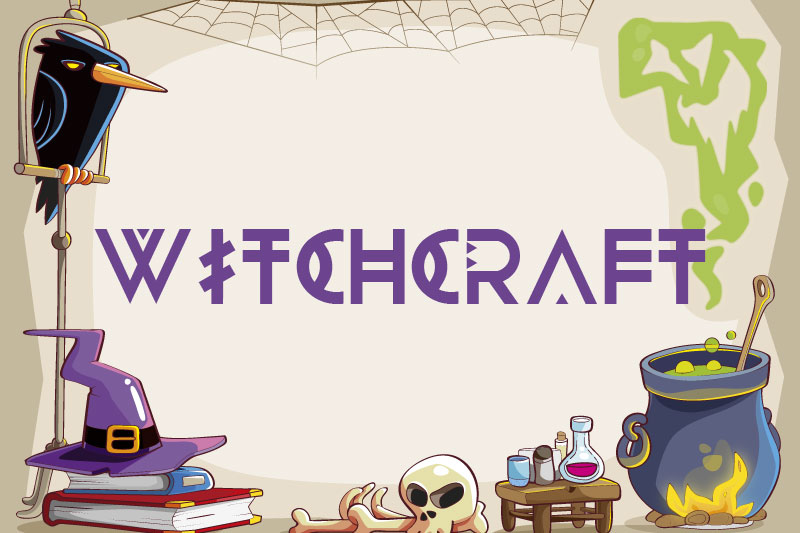 WITCHCRAFT font has a geometric style and designed like a painting of early humans and wizards. It is useful for designing posters of anthropology, astronomy, science fiction, and futurism films, and native fashion logos.
Price: Free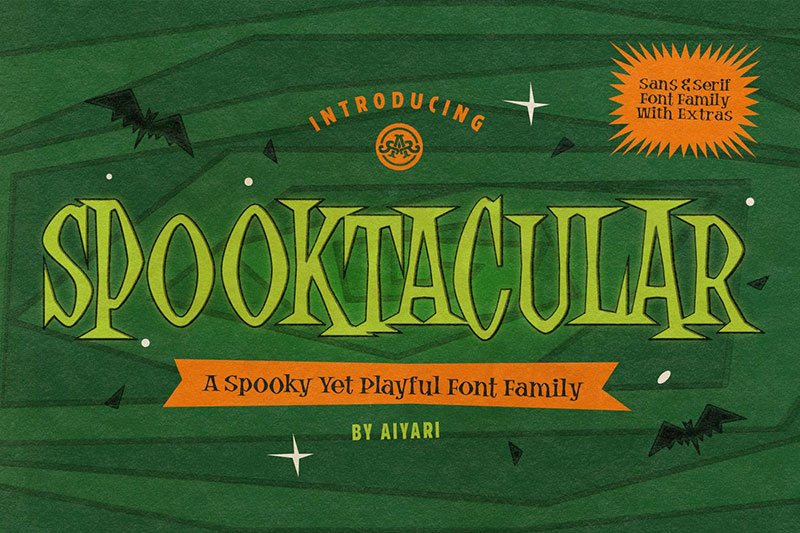 In the 15 styles that Spooktacular Font Family Extras has a trace of the '50s. Due to the approach of Halloween, this witch font helps to create themes, posters, invitation cards, postcards, and a whole host of spooky designs.
Price: Premium
A Charming font has ink and condensed, expanded, and compressed form. Therefore, This variety makes you start or finish many design projects.
Price: Free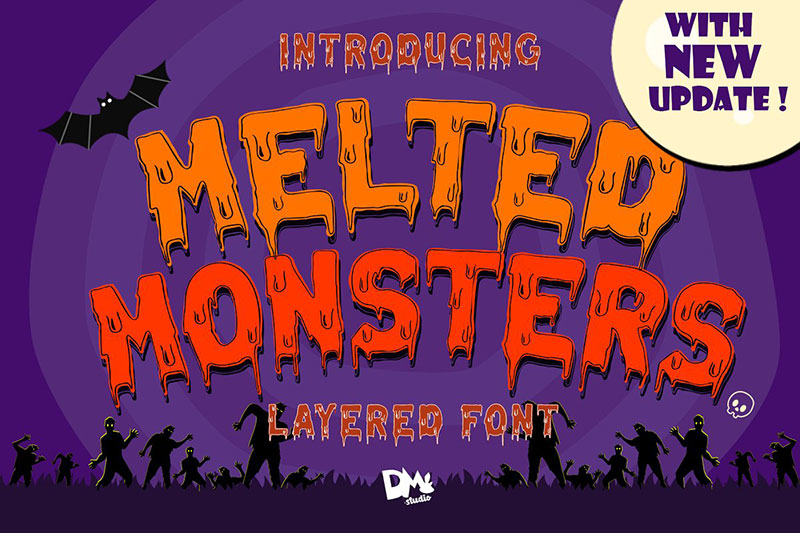 Melted Monster Halloween Pack font is an artistic name for a scary and runny style. Invitation cards for Thanksgiving, Halloween, Holidays, and many movie and video game posters of zombies and monsters originated from these fonts.
Price: Premium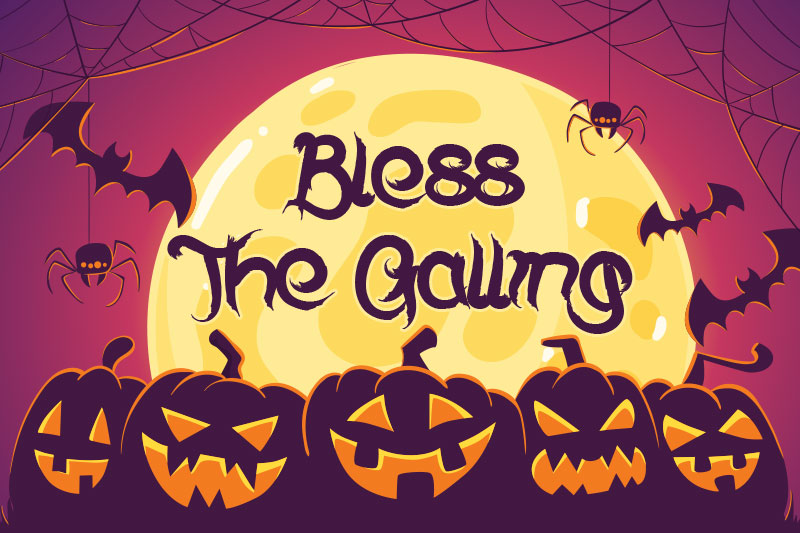 Bless The Galling font owns a fancy and scary style due to the sharp end of the characters. If you are a fan of video games and zombie and ghost animations, design new and spooky designs with this font, for instance.
Price: Free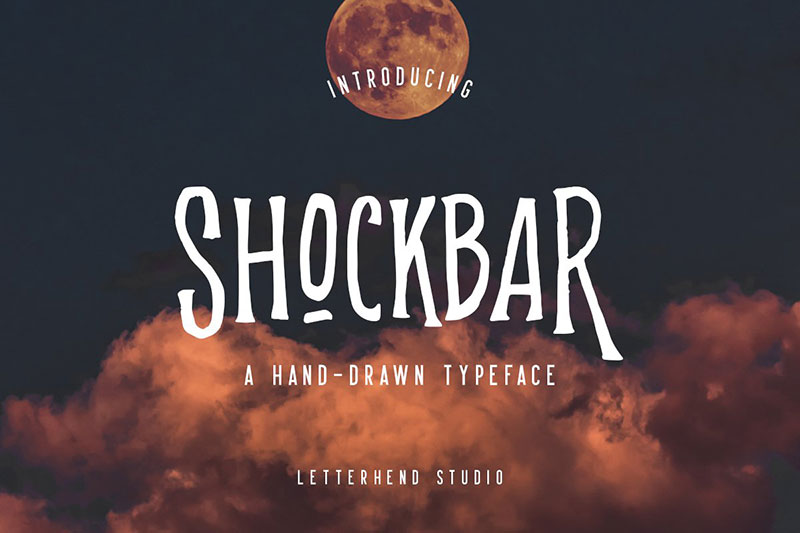 Shockbar Hand Drawn Typeface font with playful shape is one of the effects of Letterhend Studio. Stop searching for different fonts to design logos, invitation cards, stickers, packaging, and movie posters because this is what you want.
Price: Premium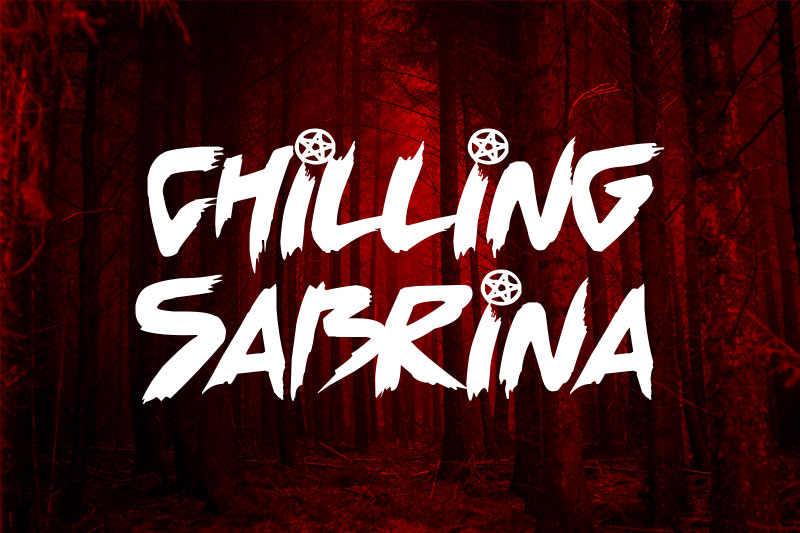 Chilling Sabrina font has 240 characters, which will be very exciting with the harsh style. Scary and bloody themes such as Halloween, zombie movies, and monsters are among the options that designers consider when downloading it.
Price: Free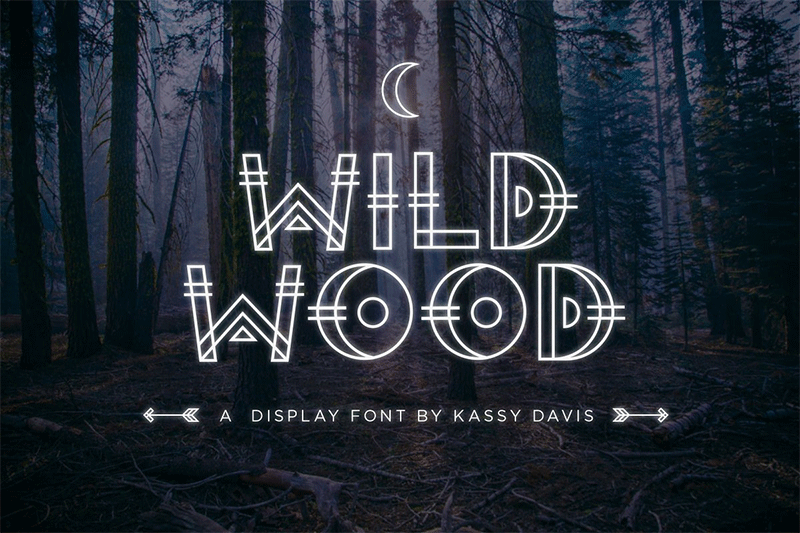 Wild Wood Font Extras displays the mysterious space font of the forest by combining lines and presenting a transparent 3D style. Puzzle games, video games, movies, and fantasy space themes are some of the examples that need this witch font to download.
Price: Premium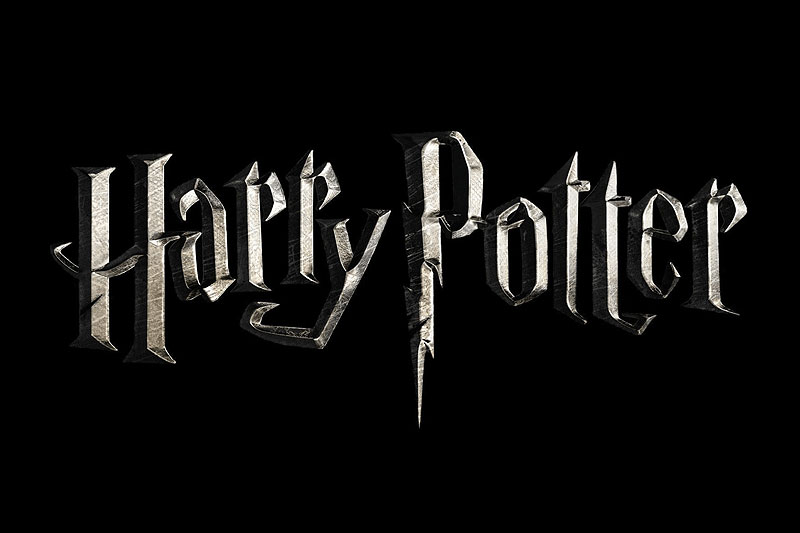 Harry P font is a familiar name for fans of magic. This font with scary style and letters like lightning lights will leave a special space in your movie, animation, and advertising posters.
Price: Free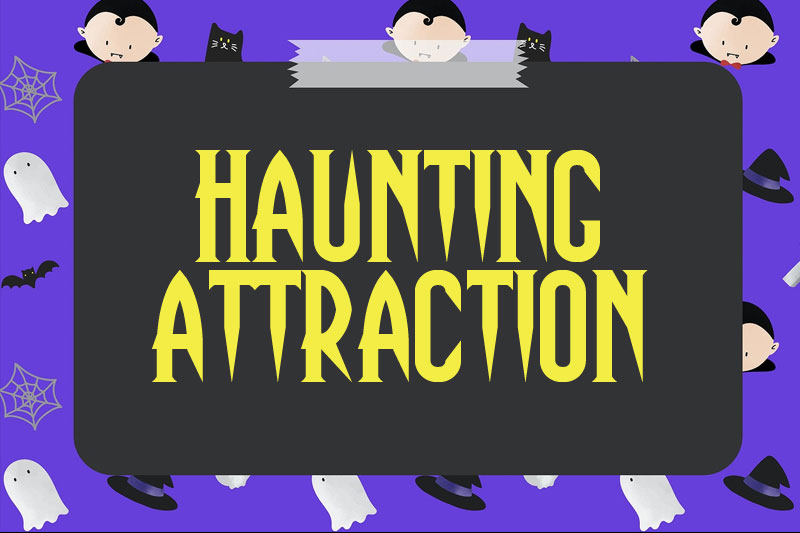 Haunting Attraction font is so brutal and scary. Some of the bars in the characters are very sharp, which transmits horror to the audience over long distances. Put this font in Halloween flyers, scary posters, social media posts with video game themes.
Price: Free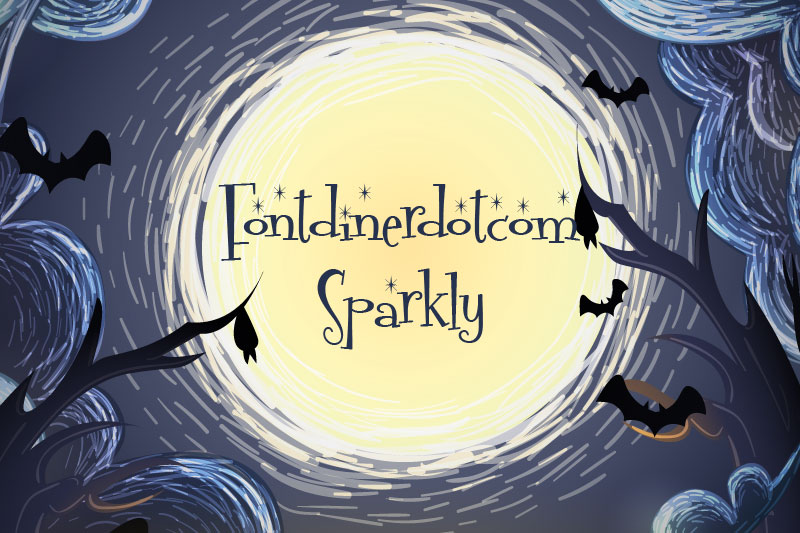 Fontdinerdotcom Sparkly font designed by Font Diner. The letters are designed with irregular and irregular combination with bright stars and in addition are ready for use in various designs.
Price: Free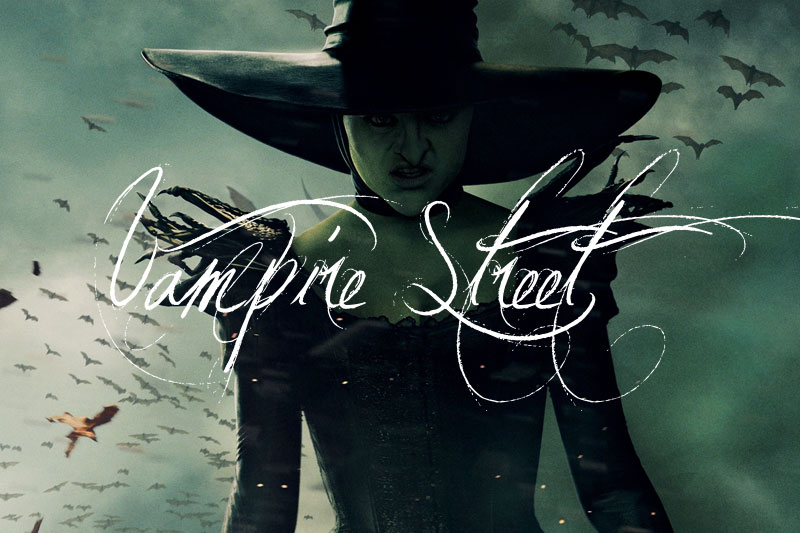 Jellyka Vampire Street has a silky and thin style font. This delicacy is like a fairy magic wand that often mentions in stories. Download it to design luxury invitation cards, posters, flyers, and watermark photos.
Price: Free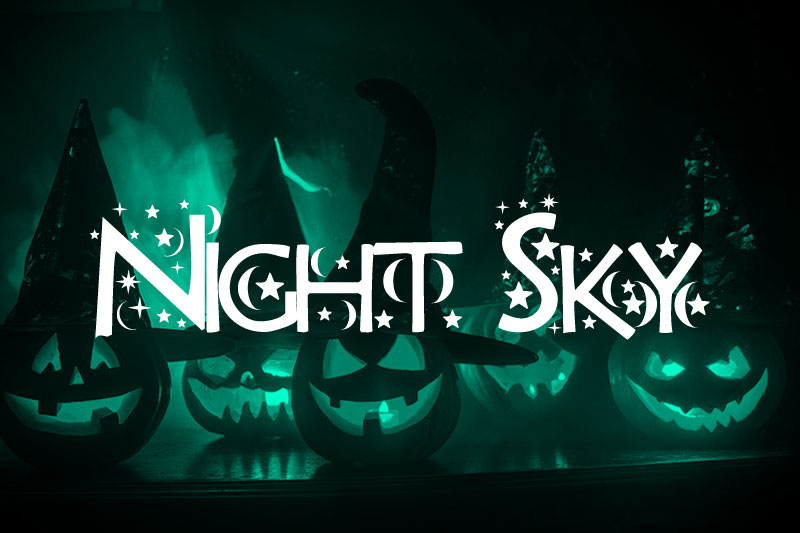 Night Sky witch font is so dreamy and fantasy. As you know, some wizards use stars to predict, and this can be a great theme for movies and animation. As a result, for posters and wallpapers for children's rooms, astronomical themes in notebooks are also among the applications of this font.
Price: Free
Conclusion
Magic as an escape route has a great impact on various aspects of human life. Almost all nations have legends in which magic is more or less present; In cinema and advertising serves such as Halloween themes and posters, this name used to create beautiful effects. You have seen the wizard fonts collection above. Have a beautiful day full of magic events!